2020 Crawdads Season Shelved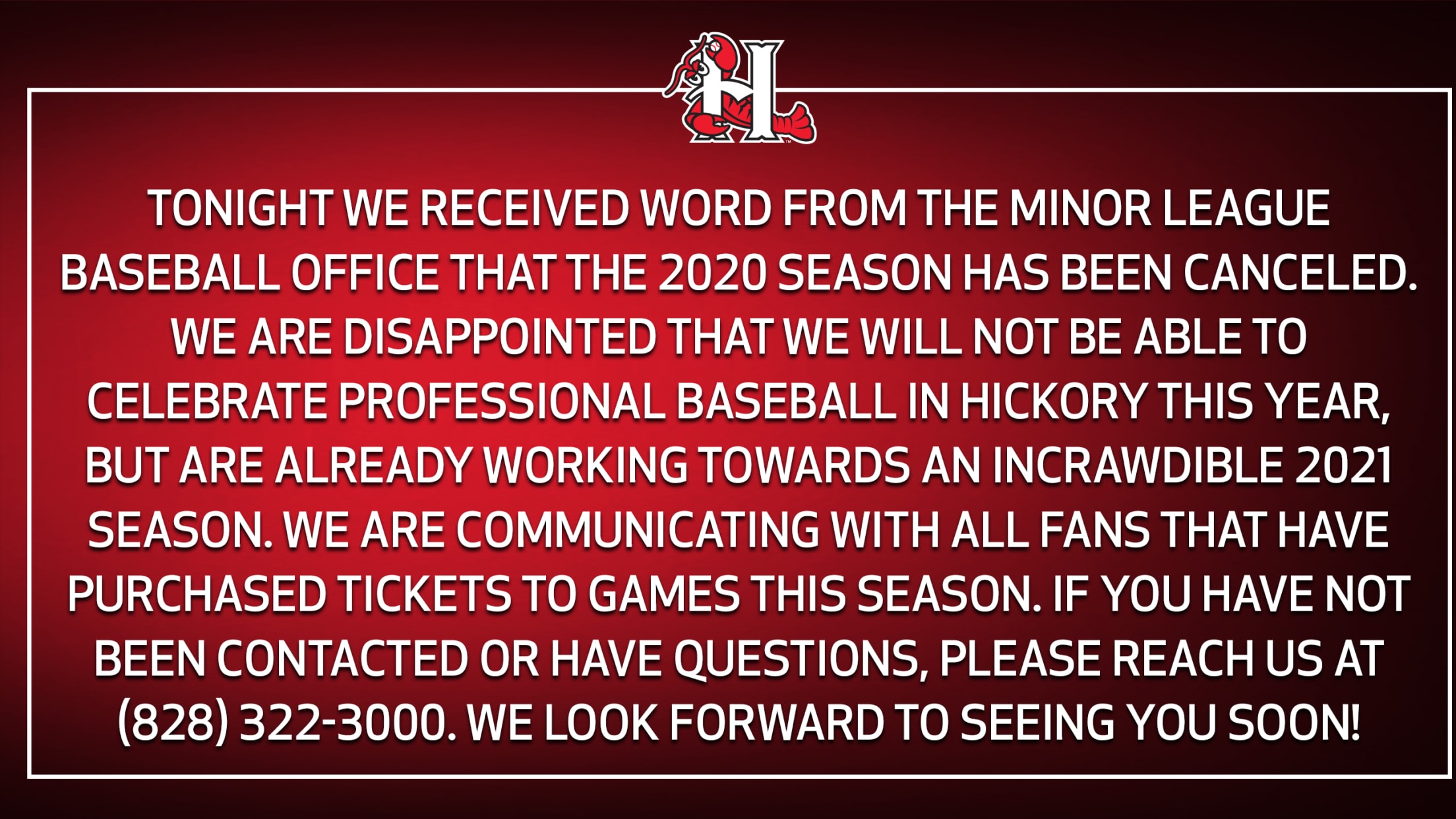 Dear Crawdads Partners and Fans, This evening we received official word from the Minor League Baseball office that the 2020 season has been canceled. We share in your disappointment that we will not be able to celebrate baseball at LP Frans Stadium this year. In light of this news, if
Dear Crawdads Partners and Fans,
This evening we received official word from the Minor League Baseball office that the 2020 season has been canceled. We share in your disappointment that we will not be able to celebrate baseball at LP Frans Stadium this year.
In light of this news, if you haven't already, you will hear from our team in the next few days about your sponsorships and ticket packages. We value your partnership and have already began preparations for a momentous 2021 season.
You may notice some activity at the ballpark when you are in the neighborhood. We have been hosting amateur workouts and tournaments for players across the state, and welcome you to come check it out. For more information, please don't hesitate to reach us at (828) 322-3000.
As we all navigate these unprecedented times, we wish your health and happiness and look forward to seeing you around town and at the ballpark soon!
Respectfully,
Your Crawdads Front Office