Crawdads Drop Both Ends of Doubleheader
Easley Collects Three Hits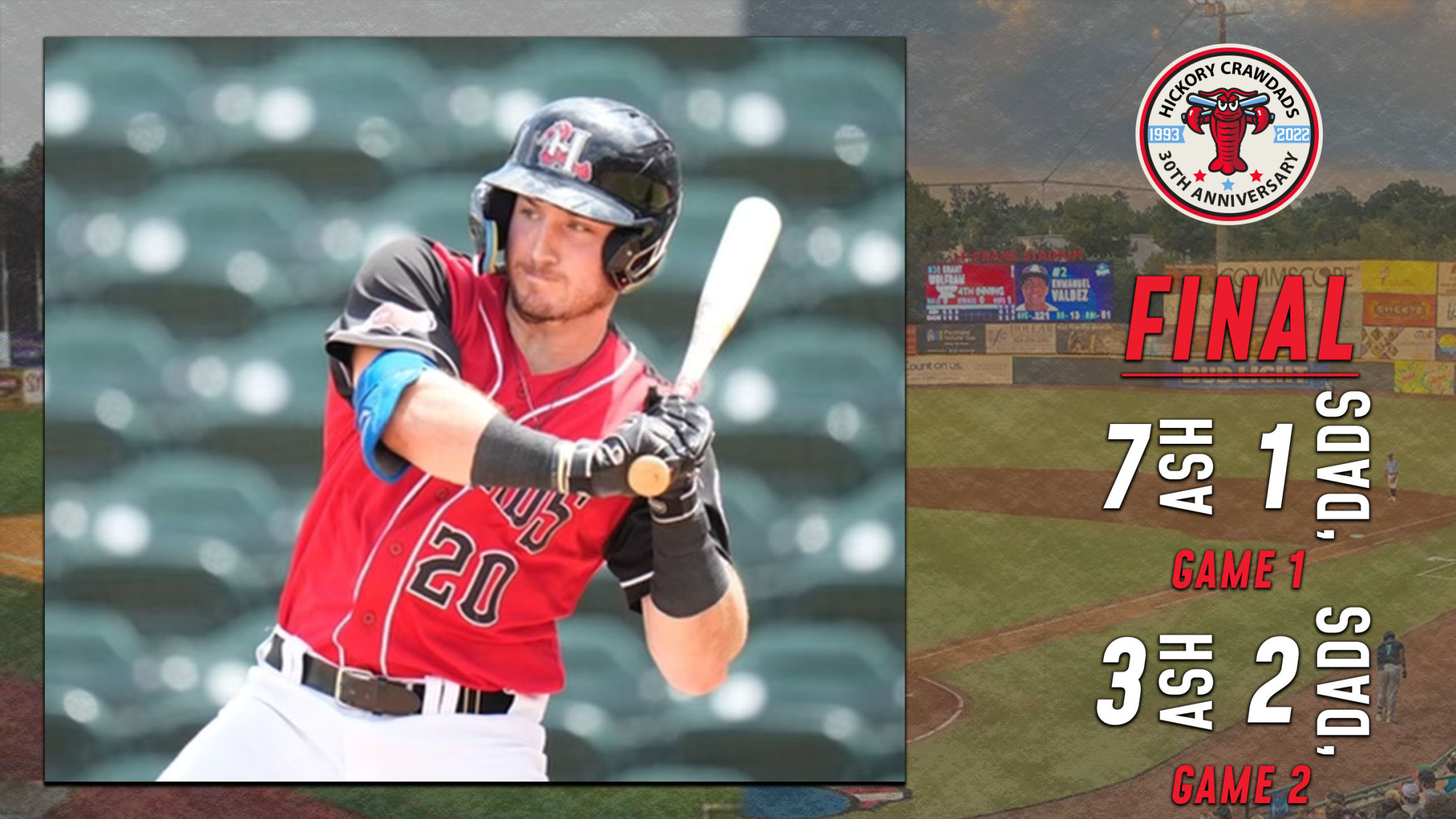 Hickory, NC- The Crawdads lost both games of Sunday's doubleheader against the Asheville Tourists. The first game was 7-1 while the second finished 3-2 after the Tourists' scored in the last frame. The Crawdads couldn't get much going in game 1. The offense managed just two hits. Their lone run
Hickory, NC- The Crawdads lost both games of Sunday's doubleheader against the Asheville Tourists. The first game was 7-1 while the second finished 3-2 after the Tourists' scored in the last frame.
The Crawdads couldn't get much going in game 1. The offense managed just two hits. Their lone run came in the bottom of the seventh as Trevor Hauver walked and Thomas Saggese was hit in the shoulder on a pitch. Angel Aponte singled up the middle to send in Hauver.
In the second game, Asheville got a run in the first, but the Crawdads came back to take the lead in the bottom of the second. Jayce Easley and Keyber Rodriguez singled to get two runners on. Konner Piotto doubled in both.
Asheville evened the score at two with a run in the fifth. They pulled ahead in the seventh to bring the score to its final of 3-2.
The Crawdads will hit the road for a week in Greenville before returning for six games against Winston-Salem.