Crawdads Fall in Close Game vs Greensboro
Foscue Goes Deep but 'Dads Fall 3-2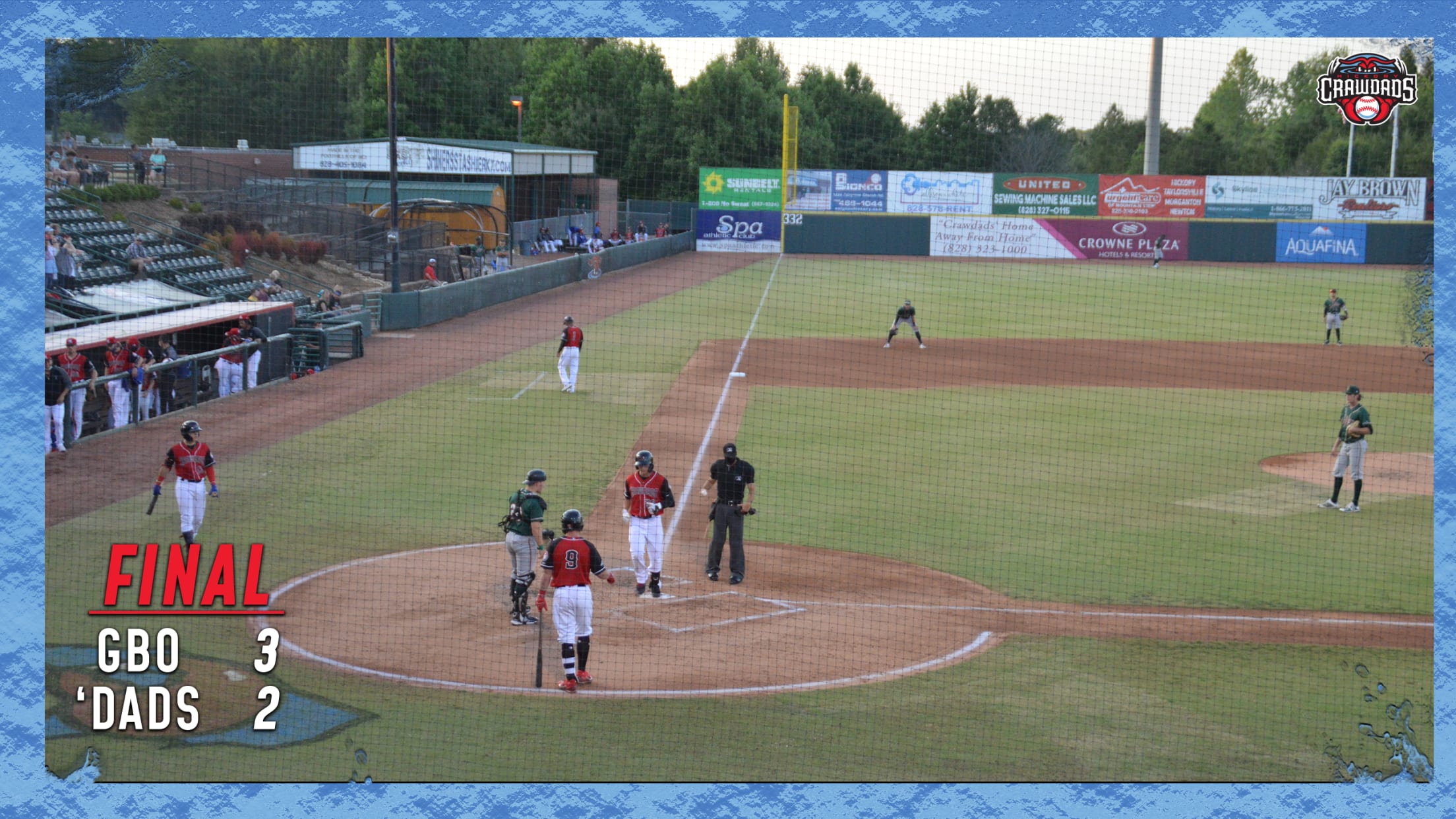 Hickory, NC- The Crawdads slide continued as the team fell 3-2 to the Greensboro Grasshoppers on Thursday evening. The 'Dads have now lost 8 of their last 9 games and are 4-11 on the season. Greensboro put up a run in the fourth inning off Crawdads starting pitcher Cody Bradford
Hickory, NC- The Crawdads slide continued as the team fell 3-2 to the Greensboro Grasshoppers on Thursday evening. The 'Dads have now lost 8 of their last 9 games and are 4-11 on the season.
Greensboro put up a run in the fourth inning off Crawdads starting pitcher Cody Bradford to take a 1-0 lead.
The 'Dads rallied in the bottom half of the inning with a homerun by Justin Foscue, the second of his professional career.
The Grasshoppers quickly broke the tie, getting another run in the top of the fifth to pull ahead 2-1. They tacked on another run in the seventh to take a 3-1 lead.
The 'Dads cut into the lead in bottom of the inning with a run. David Garcia doubled on a line drive to right to start things off. Ryan Anderson drove him in with a base hit to left.
On the mound for the Crawdads, Bradford, Triston Polley, and Nick Snyder combined for nine strikeouts while allowing seven hits and walking three.
Tomorrow night the Crawdads will be celebrating the Office. Come dressed as your favorite character for a discounted $6 ticket. The night will be capped off with a fireworks show presented by Lowes Foods and Kicks 103.3.