Crawdads Romp Rome for 19 Hits in Win
Chavez Homers in 3-Hit Game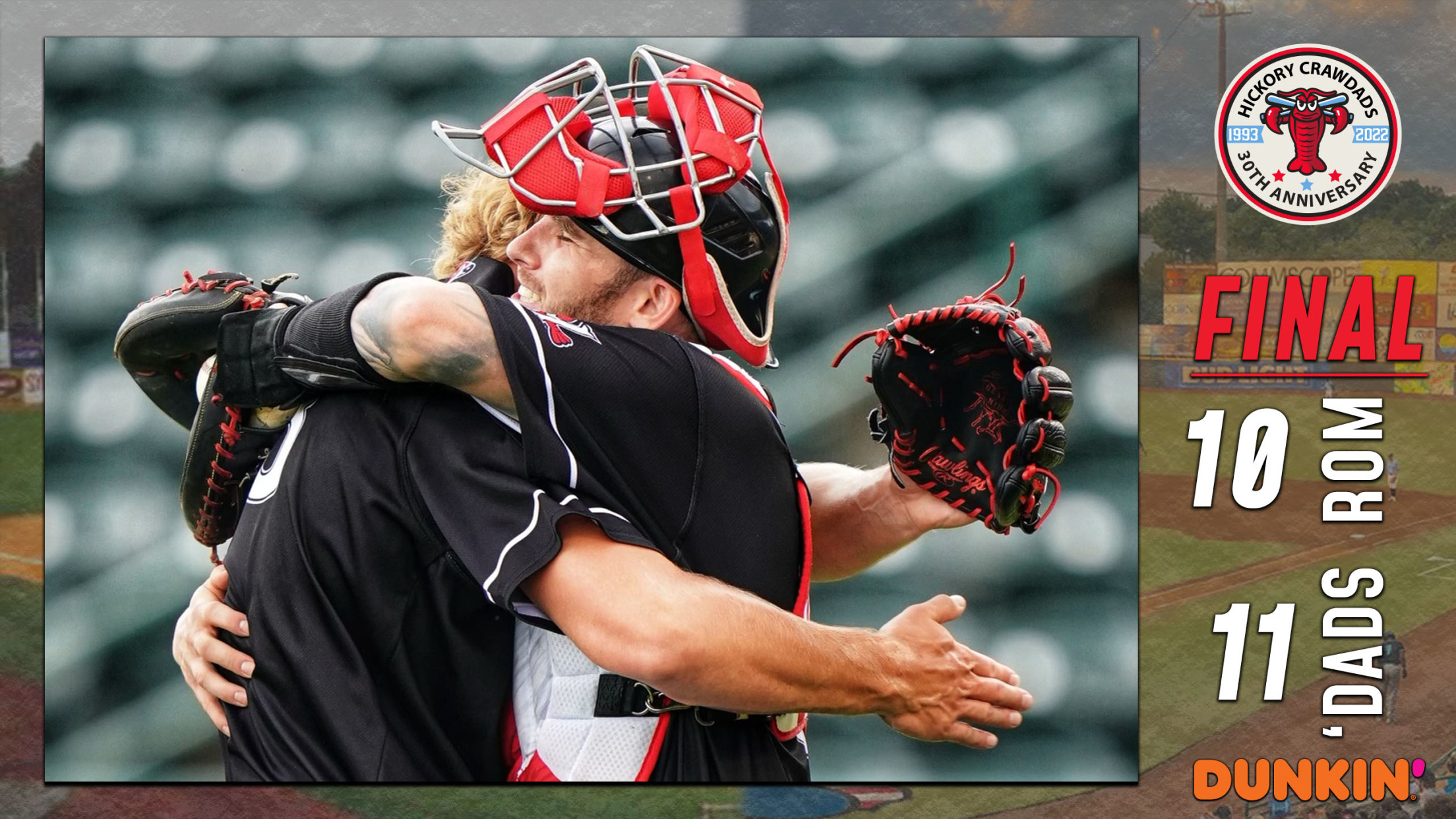 Hickory, NC- The Crawdads bats led the way on Sunday as they picked up 19 hits in an 11-10 win over the Rome Braves. All nine 'Dads hitters collected a hit and reached base multiple times in the win. The only batter that did not have a multi-hit game, was
Hickory, NC- The Crawdads bats led the way on Sunday as they picked up 19 hits in an 11-10 win over the Rome Braves.
All nine 'Dads hitters collected a hit and reached base multiple times in the win. The only batter that did not have a multi-hit game, was Chris Seise, who led the team in RBIs.
The first runs of the game came in the second as the 'Dads put up three runs. Seise walked and Frainyer Chavez drove his first homer of the season to right. Angel Aponte and Scott Kapers kept the momentum going with back-to-back base hits to put runners on the corners. A wild pitch allowed Aponte to come home to score.
The Braves scored one in the fourth and three more in the fifth to take a 4-3 lead.
The Crawdads quickly responded, getting four runs in the bottom half of the inning. Luisangel Acuña, Thomas Saggese, and Cristian Inoa all started off the inning with base hits to load the bases. Alejandro Osuna hit a high fly ball to center that Acuña tagged up on to score and tie the game. Seise went opposite field for a three-run homer to put the 'Dads ahead 7-4.
In the bottom of the sixth, the 'Dads score three more to extend their lead. Evan Carter kicked off the inning with a single and stole his 17th base of the year. Acuña singled, sending Carter to third. Acuña stole his 28th base of the season to get into scoring position. Saggese hit a sacrifice fly to center, allowing Carter to score. Inoa blasted his ninth homer of the season to left for bring the game to 10-4.
Rome added a run in the eighth, but the Crawdads pushed their lead back to six in the home half of the frame. Saggese singled and Inoa walked. Osuna picked up his second base hit of the game to drive in the lead runner.
Rome made it a close finish, getting five runs in the ninth and threatening with the tying run on third and go-ahead on first. Michael Brewer came in and recorded the final out on a four pitch-strikeout.
The Crawdads will be off tomorrow before welcoming the Asheville Tourists for a six-game series starting on Tuesday.