Crawdads Strike Out 23 in Doubleheader
'Dads Fall in Both Games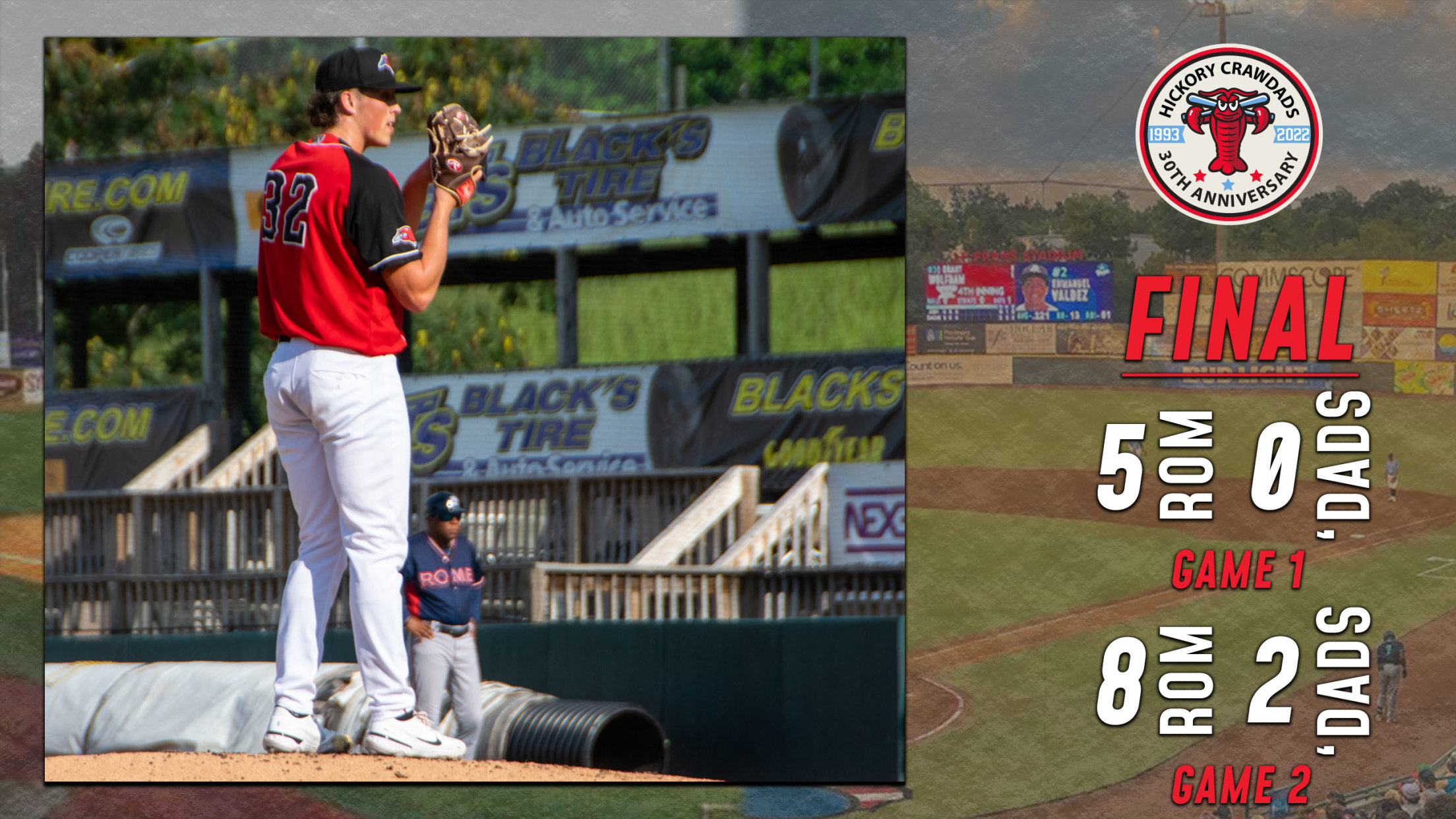 Hickory, NC- The Crawdads dropped both ends of Wednesday night's doubleheader. They lost game 1 by a score of 5-0 and fell in game 2 8-2. In game 1, Rome took an early lead with a grand slam in the second inning. They added on a run on a solo
Hickory, NC- The Crawdads dropped both ends of Wednesday night's doubleheader. They lost game 1 by a score of 5-0 and fell in game 2 8-2.
In game 1, Rome took an early lead with a grand slam in the second inning. They added on a run on a solo homerun in the third to take a 5-0 lead.
The 'Dads bats were quiet throughout the first game. They managed just three baserunners through the first five innings. They finally got multiple runners on base with two singles in the sixth, but two strikeouts ended the threat. The Crawdads went 1-2-3 in the bottom of the seventh to end the game.
The offense stayed quiet in game 2, but managed to get a run across in the sixth inning of the 8-2 loss. Zion Bannister walked and advanced as Daniel Mateo was hit by a pitch. Thomas Saggese singled to left, scoring Bannister. Randy Florentino hit his fourth homer of the year in the seventh to give the 'Dads their second run.
Crawdads pitching gave up eight runs (six earned), including a second grand slam in the second game.
Tomorrow night the series will continue with the Under the Sea Jamboree. It is also the last Thirsty Thursday of the season, and all beer will be $2. Thursday will also be Peoples Bank Thursday.