'Dads Fall in Back-and-Forth Contest to Aberdeen
Foscue Homers in 9-4 Loss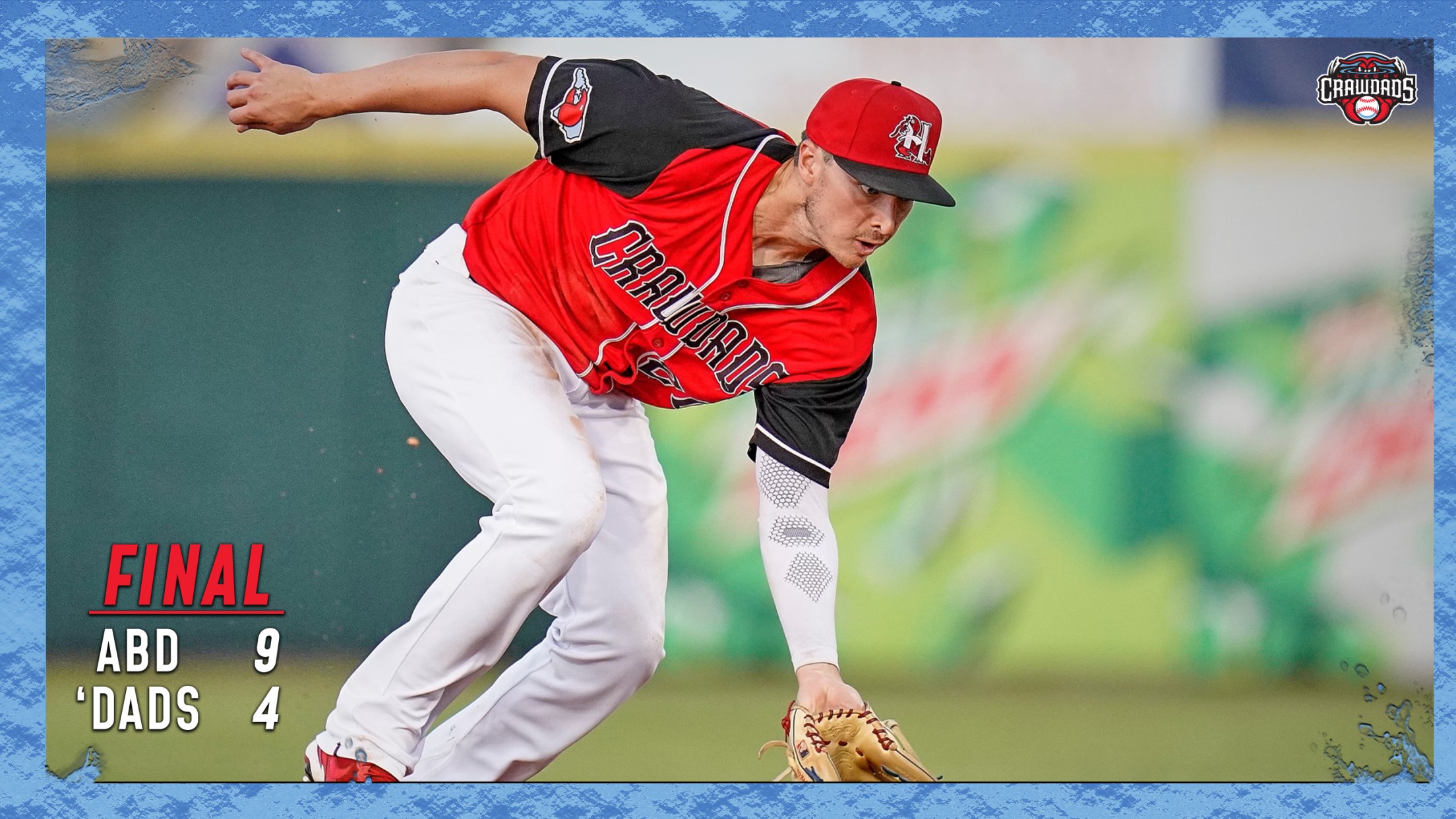 Hickory, NC- The Crawdads and IronBirds traded runs throughout the first few innings on Tuesday evening but the 'Dads were unable to hold on, falling 9-4 to Aberdeen. Justin Foscue, who returned yesterday from a 7-week absence, kicked off the scoring for the Crawdads in the bottom of the first
Hickory, NC- The Crawdads and IronBirds traded runs throughout the first few innings on Tuesday evening but the 'Dads were unable to hold on, falling 9-4 to Aberdeen.
Justin Foscue, who returned yesterday from a 7-week absence, kicked off the scoring for the Crawdads in the bottom of the first inning with a solo homerun to left field.
The IronBirds got two off Crawdads starting pitcher Justin Slaten in the second inning.
The 'Dads rallied to tie things up in the bottom half of the inning. Jonathan Ornelas walked to start the rally and moved to second on a single by Pedro Gonzalez. Frainyer Chavez delivered a single to center that scored Ornelas.
Aberdeen once again took the lead with a run in the top of the third.
In the home half of the inning, the Crawdads managed to get a run in to even the score at three a piece. Foscue doubled on a line drive to center. Crim singled to put runners on the corners for Trey Hair. Hair came through with a single to right that brought Foscue in to tie the game.
The game didn't stay tied for long as the IronBirds got two more in the fourth to take a 5-3 lead. The added on two more in the seventh to pull ahead 7-3.
The Crawdad got one back in the eighth but still trailed by three runs. Blaine Crim hit a solo homerun to left, his team-leading 13th homerun of the season.
Tomorrow evening the series will continue with a Pokeversary night. The 'Dads will be celebrating 25 years of Pokemon and fans can come dressed up for a discounted $6 ticket. It is also Kids Win Wednesday presented by Arby's and all kids 12 and under will get a free ticket to the game, meal voucher, and a voucher for the speed pitch, carousel, and bounce house. It is also Wine Wednesday so come out for discounted wine and a free sampling from Catawba Farms and Carolina Vines.