'Dads Surge in 8th to Win 5-4
Roby Racks up 12 Punchouts Across 5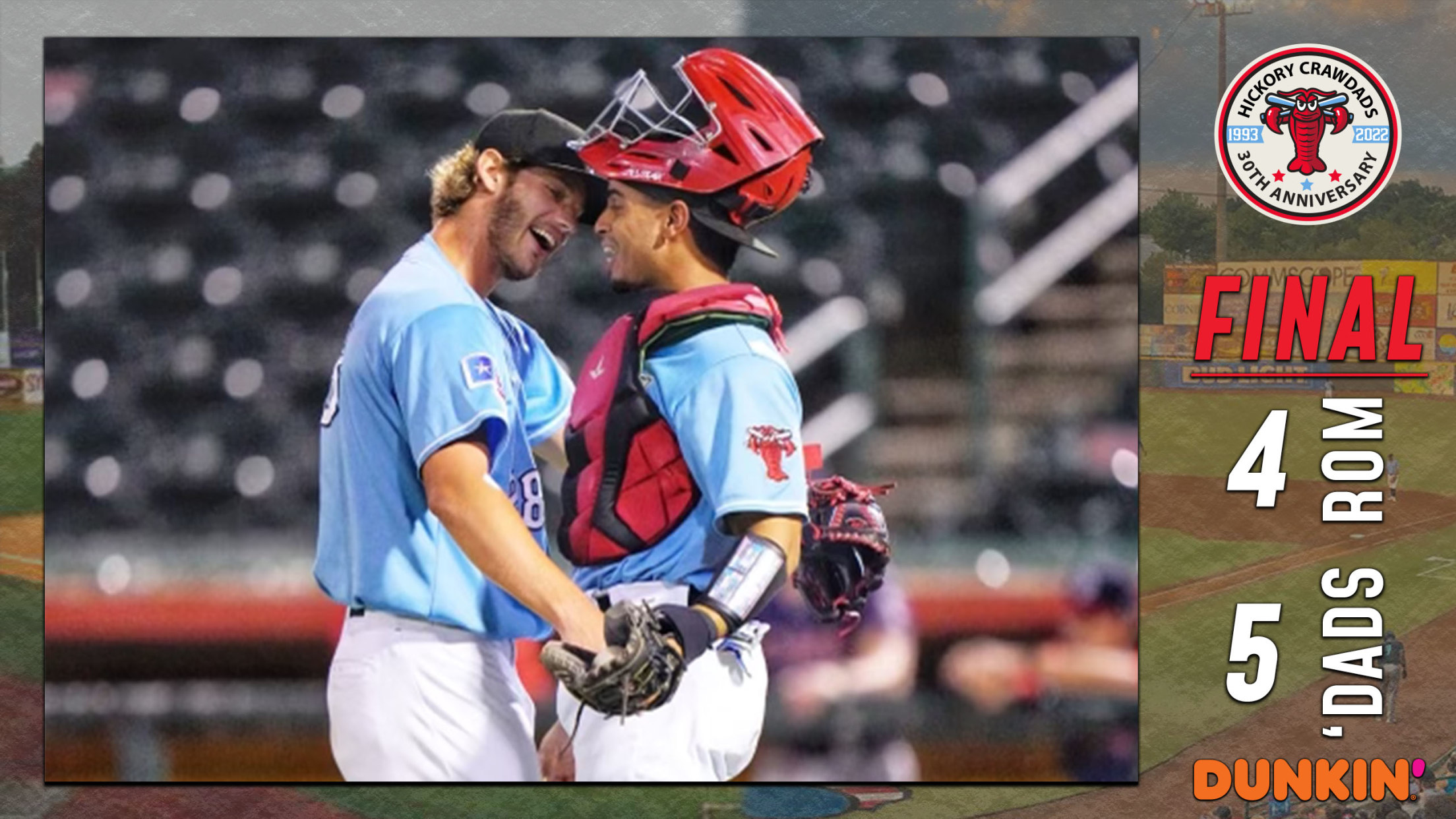 Hickory, NC- The Crawdads staged a four-run rally in the eighth inning of Thursday night's game to take down the Rome Braves 5-4. The teams traded runs in the fourth inning to make it a 1-1 game. The 'Dads got their run as Chris Seise walked, advanced on two ground
Hickory, NC- The Crawdads staged a four-run rally in the eighth inning of Thursday night's game to take down the Rome Braves 5-4.
The teams traded runs in the fourth inning to make it a 1-1 game. The 'Dads got their run as Chris Seise walked, advanced on two ground outs, and was driven in on a single by Angel Aponte.
Rome got three unearned runs in the seventh inning to pull ahead 4-1.
The Crawdads pushed back in the bottom of the eighth to take their first lead of the game. Zion Bannister and Evan Carter started things off with a walk and a single. Keyber Rodriguez doubled to right, bringing in Bannister. Seise hit a sacrifice fly to straight away center, allowing Carter to tag up and score easily. As the center fielder threw in to third to try to make a play on an advancing Rodriguez, the ball went into the dugout, giving Rodriguez a free pass home to tie the game. The 'Dads kept things going as Liam Hicks was hit by a pitch and took second on a wild pitch. Manager Carlos Cardoza brought in Griffin Cheney to run for his catcher. The move quickly paid off as Cheney scored from second on a single to right by Aponte.
In the top of the ninth, the Braves led off the inning with two singles, but Michael Brewer sat the next three batters down to end the game.
Tomorrow evening will be 80s night and the 'Dads will shoot of their last fireworks show of the season thanks to the Catawba Valley YMCA and KICKS 103.3 The ZOOperstars! will be in town to perform during the game. It will also be Battle of the PTOs thanks to Neil Construction Company. With the anticipated crowd size, fans are encouraged to get tickets in advance of the game as it will likely sell out.