Easley Drives in 2 in Loss
Crawdads Drop Friday's Contest 5-3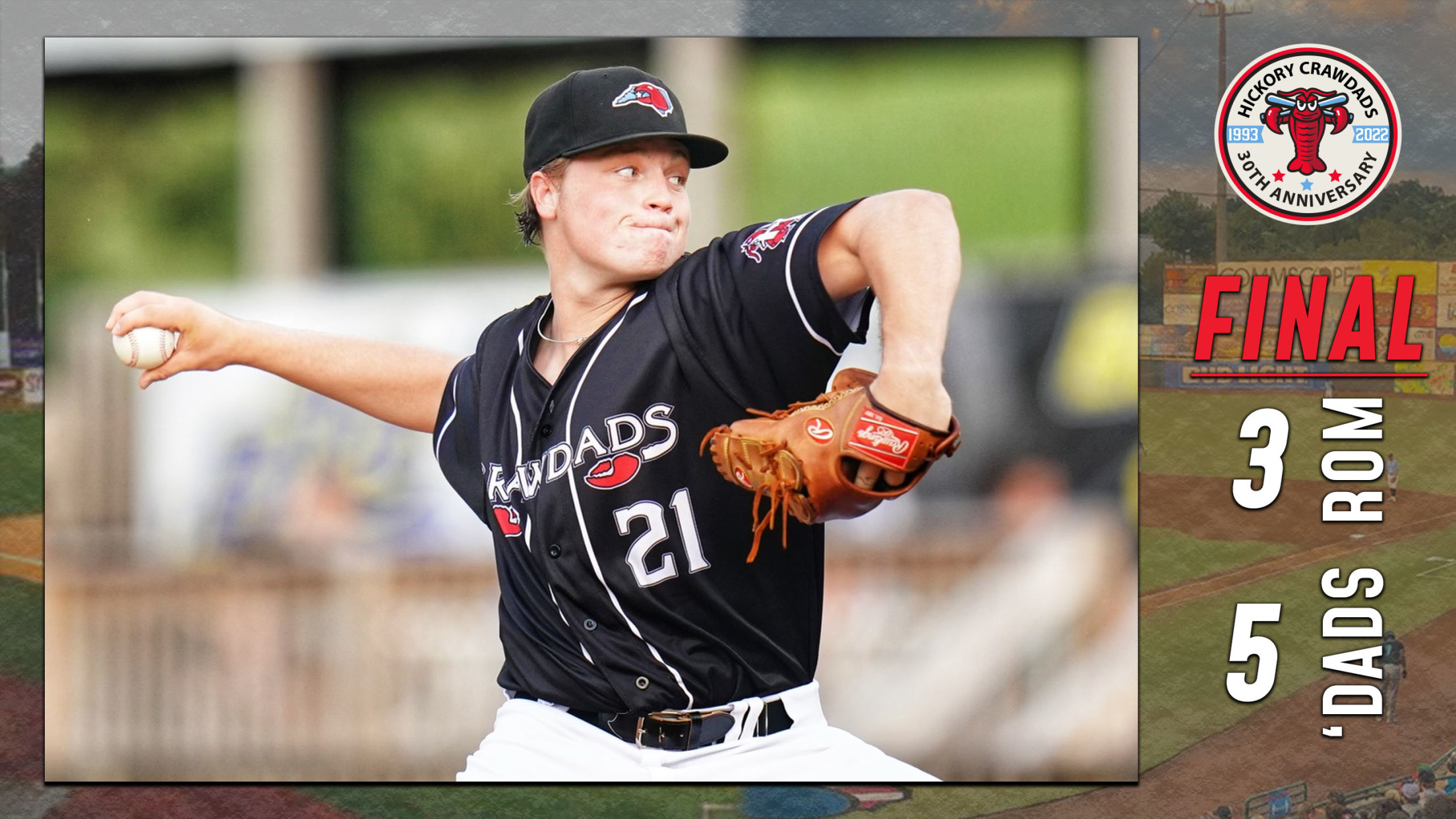 Hickory, NC- The Crawdads' four game winning streak came to an end on Friday night as they lost to the Rome Braves 5-3. Rome scored a run in the second and added on another in the fourth off starting pitcher Tekoah Roby. Roby tossed five innings, allowing the two runs
Hickory, NC- The Crawdads' four game winning streak came to an end on Friday night as they lost to the Rome Braves 5-3.
Rome scored a run in the second and added on another in the fourth off starting pitcher Tekoah Roby. Roby tossed five innings, allowing the two runs on six hits and no walks. He struck out five.
Rome score three more in the seventh to pull ahead 5-0.
The Crawdads started rallying in the seventh, scoring two. With two outs, Chris Seise walked and Keyber Rodriguez drilled a double down the left field line to put runners in scoring position. Jayce Easley picked up a base hit, scoring both.
The 'Dads cut the deficit to two runs with another run in the bottom of the eighth. Aaron Zavala walked and advanced into scoring position on a balk. Thomas Saggese hit a fly to right that the runner tagged up and moved to third on. Trevor Hauver's sacrifice fly scored Zavala to make it a 5-3 ballgame.
In the bottom of the ninth, the 'Dads got runners on but couldn't get any across.
The series will continue tomorrow evening with a 5pm game. Following the game, Ryan Stevenson will perform a post-game Christian Concert thanks to Crossnore Communities for Children, The Billy Graham Library, Gardner-Webb University, and 106.9 The Light.