Nordlin Strong but 'Dads Fall 5-1
Aparicio Collects 3 Hits for Crawdads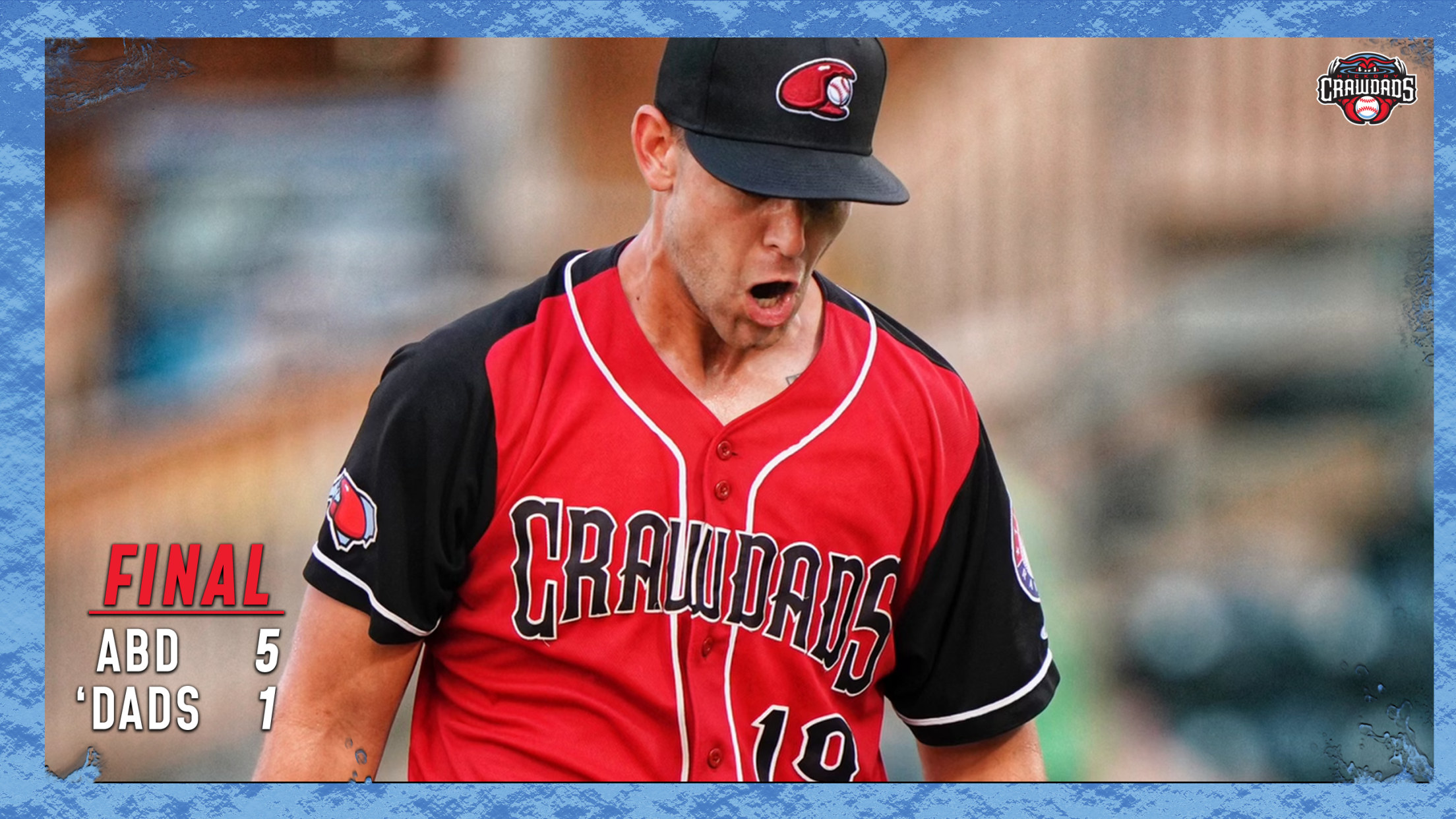 Hickory, NC- The Crawdads fell in the late innings of Wednesday night's game, dropping the contest by a score of 5-1. Aberdeen took a 1-0 lead in the first as they got the leadoff hitter around to score. Justin Foscue tied the game up in the bottom of the fourth
Hickory, NC- The Crawdads fell in the late innings of Wednesday night's game, dropping the contest by a score of 5-1.
Aberdeen took a 1-0 lead in the first as they got the leadoff hitter around to score.
Justin Foscue tied the game up in the bottom of the fourth with a homerun. The homer was his 3rd in as many games.
Crawdads starting pitcher Seth Nordlin tossed five innings, yielding just the one run. He allowed three hits, walked one, and struck out four. Nick Starr came into the game in relief and tossed two scoreless innings.
The game stayed in a stalemate until the eighth inning when the IronBirds scored two off Josh Smith. Jean Casanova gave up two more in the ninth to bring the score to its final of 5-1.
On offense for the 'Dads, Miguel Aparicio collected three hits and Frainyer Chavez a pair of singles.
Tomorrow night is basketball night at the Frans. Fans can come dressed their favorite college or NBA team's gear can get a $6 ticket. It is also Thirsty Thursday, presented by Sheetz and Focus News, which means that beer and Pepsi products will be discounted and Sheetz members can get a $6 ticket. As part of People's Bank Thursday, fans can also show their membership card for a discounted $6 ticket.