Offense Powers 'Dads to 9-2 Victory
Crawdads Win Third Straight Over Asheville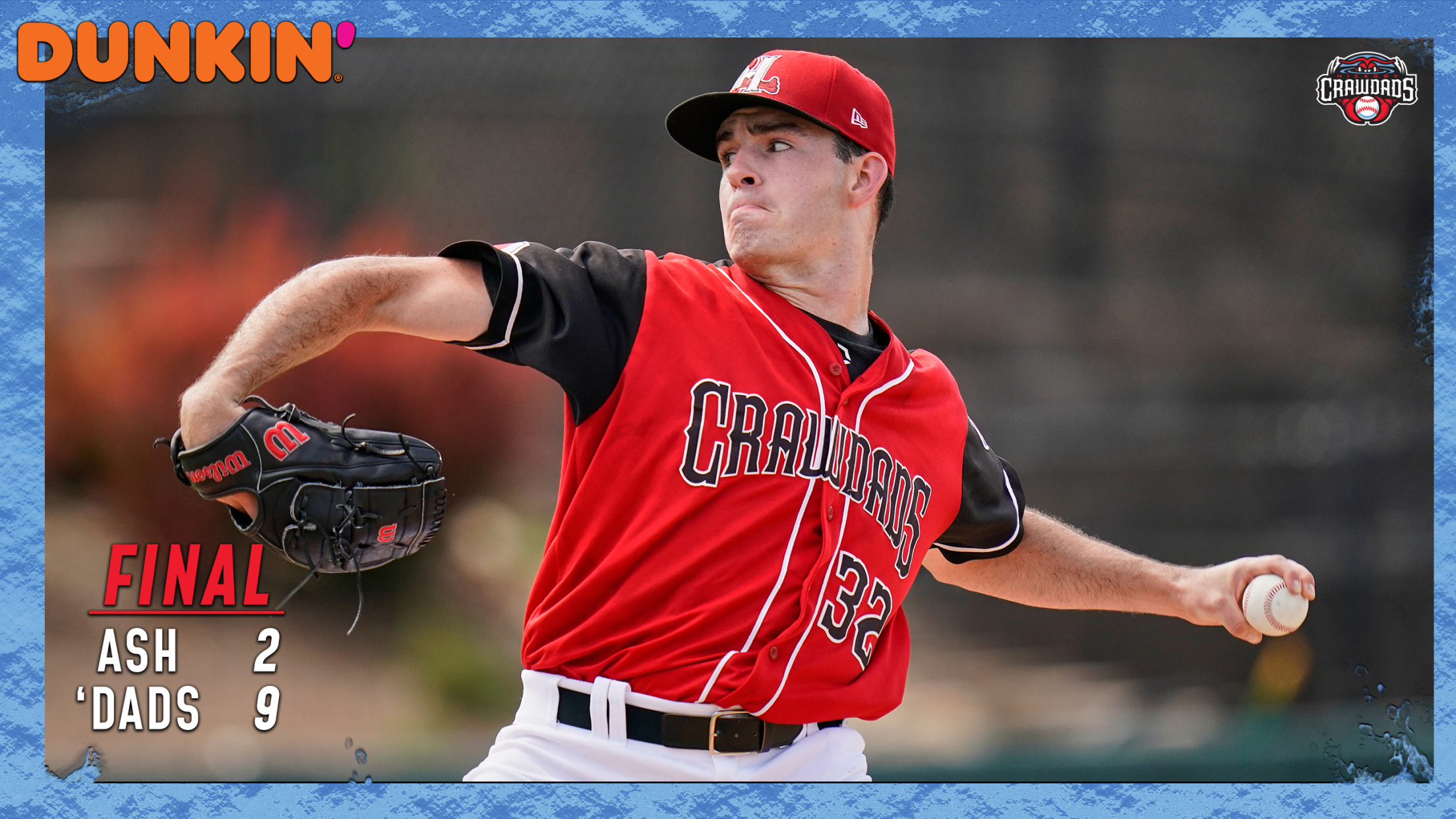 Hickory, NC- The Crawdads rode hot bats to a 9-2 victory over the Asheville Tourists. The 'Dads collected 11 hits and 2 walks in Thursday night's win. The Crawdads wasted no time jumping on the Tourists, taking a big lead in the first inning. Kellen Strahm drew a walk to
*Hickory, NC- *The Crawdads rode hot bats to a 9-2 victory over the Asheville Tourists. The 'Dads collected 11 hits and 2 walks in Thursday night's win.
The Crawdads wasted no time jumping on the Tourists, taking a big lead in the first inning. Kellen Strahm drew a walk to become the 'Dads first baserunner. For the second night in a row, Jonathan Ornelas drove a two-run homerun to dead centerfield. The homer was his fourth in his last five games. Blaine Crim kept the momentum going with a double to left. Trey Hair singled to put runners on the corners. Miguel Aparicio smacked a three-run homerun to left-center to put the Crawdads ahead 5-0.
Asheville got a run off Crawdads starter Cody Bradford in the fifth. The lefty tossed five innings, giving up the one run on four hits and one walk while striking out seven.
The 'Dads got two more runs back in the bottom half of the inning. Once again, Strahm got things started, this time singling on a bunt to third. He got into scoring position with his fourth steal of the season and took third on a throwing error on the play. Ornelas singled but Crim was unable to come in. Aparicio delivered a single that scored Strahm and Ornelas on a fielding error by the right fielder.
The Crawdads made the lead seven in the seventh inning as they scored another run. Strahm reached on a missed catch and was replaced as Jonathan Ornelas hit into a force out. Blaine Crim doubled to bring Ornelas to third. The run scored as Acosta singled to the first base side.
The lead stretched to eight in the eighth. Chavez and Strahm drew back-to-back walks to put two runners on. Ornelas grounded out but a throwing error let Chavez come in to score.
Asheville managed to get a run across in in the ninth to make the score 9-2.
Tomorrow night the Crawdads are partnering with Wake Forest for a Hickory is Deactown night. The first 500 fans will get cobranded tee shirts. It is also 70s night and the fans can get a discounted ticket for dressing up in a groovy costume. Following the game there will be post-game fireworks thanks to PDQ and WHKY 1290AM and 102.3FM.