Caleb Roberts Keys Late-inning Barrage as Hops Win at Tri-City
Bullpen shines; Hops score seven over final three frames in 8-4 win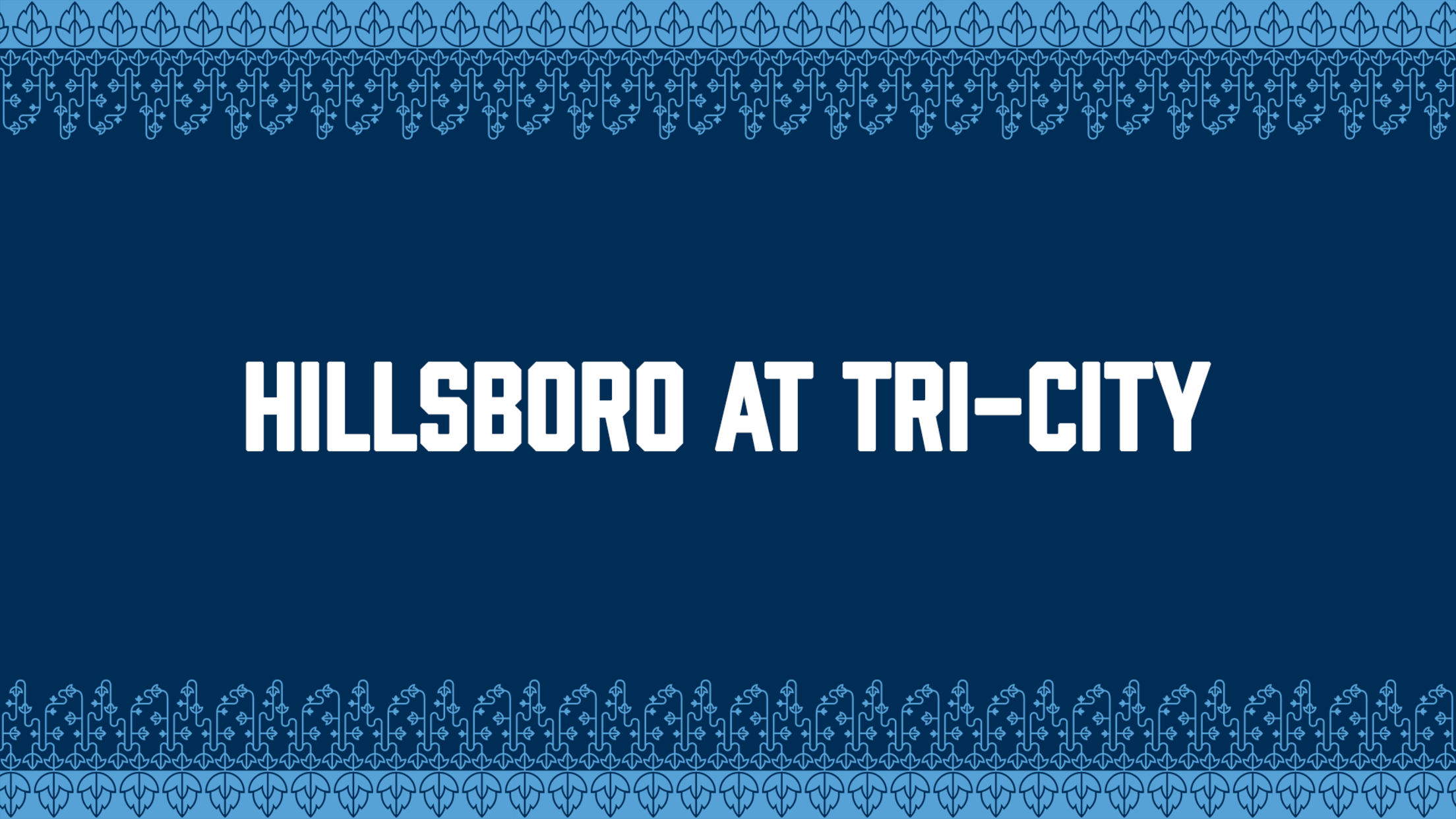 BOX SCORE PASCO, WASH. --- Hillsboro right fielder Caleb Roberts stroked a pair of extra base hits in the late innings on Tuesday night to lead the Hillsboro Hops to a come-from-behind 8-4 win over the Tri-City Dust Devils in the series opener at Gesa Stadium. Roberts came up in
PASCO, WASH. --- Hillsboro right fielder Caleb Roberts stroked a pair of extra base hits in the late innings on Tuesday night to lead the Hillsboro Hops to a come-from-behind 8-4 win over the Tri-City Dust Devils in the series opener at Gesa Stadium.
Roberts came up in the seventh inning with the Hops down 4-1 and smoked a triple into the right-field corner to bring home A.J. Vukovich, who had led off the inning with a single. Two batters later, Roberts scored on Cam Coursey's opposite-field base hit to left to cut the deficit to 4-3.
In the top of the eighth, still down a run, Roberts came up with runners at first and second with two out, and drove a double into the alley in left, scoring both runs and giving the Hops a 5-4 lead. They added three in the ninth --- the key blow being an RBI double by Jarrod Watkins --- to make it 8-4.
Hops starter Ross Carver worked the first two innings without allowing a hit or a run, but struggled in the third, throwing 36 pitches, giving up four hits and issuing a pair of walks. Four runs (three earned) had crossed the plate when Marcos Tineo came out of the bullpen with the bases loaded and two down. Tineo struck out Edwin Yon to keep it a 4-1 game.
The Hillsboro bullpen shined from there on out. Tineo (2.1 innings), Gerald Ogando (2 innings), Hugh Fisher (1 inning) and Kyle Backhus (1 inning) combined to allow just one hit and no runs over 6.1 innings, with three walks and seven strikeouts.
Tri-City threatened in the bottom of the ninth with a one-out double and walk, but Backhus got Jordyn Adams to ground into a game-ending double play --- shortstop Ryan Bliss to second baseman Cam Coursey to first baseman Lyle Lin, with the call at first base resulting in the ejection of first-base coach Jack Santora after the game was already over.
Hillsboro had scored first in the top of the first inning on A.J. Vukovich's seventh home run of the season, a no-doubt solo blast to left. Vukovich's homer would have left the yard under any conditions, but a hard right-to-left wind carried it further out.
Center fielder Neyfy Castillo had his hitting streak come to an end at 13 games, the fourth-longest in Hops history, and just two shy of tying the club record. Watkins (six straight), Channy Ortiz (six straight) and Lyle Lin (five straight) all extended their hitting streaks.
Hillsboro is 2-2 in the season's second half, and 31-37 overall. Tri-City is 1-3, 30-37 overall.
The second game of the six-game series will be on Wednesday night at 7:05, with airtime at 6:50 on Rip City Radio 620AM and www.RipCityRadio.com.