Hillsboro Hops Looking for Host Families for 2019 Season
Families Host Hops Players from June to September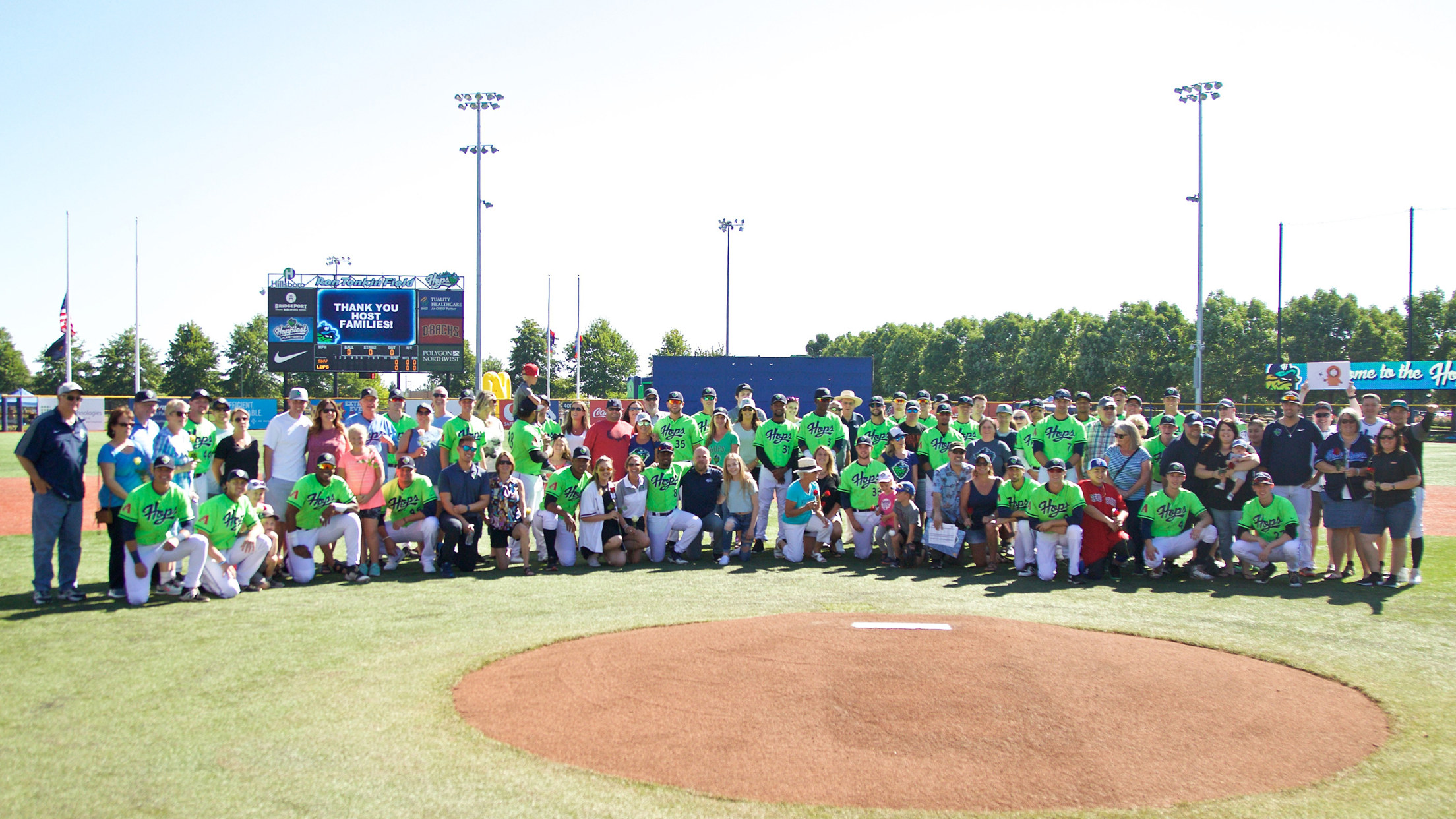 (Craig Mitchelldyer/Hillsboro Hops)
HILLSBORO, OR (May 29, 2019) -The Hillsboro Hops (@HillsboroHops) are looking for host families for the 2019 baseball season.Host families share their home with a Hops player from June to September. The Hops ask that the host family lives within 10 miles of Ron Tonkin Field in Hillsboro and that
HILLSBORO, OR (May 29, 2019) -The Hillsboro Hops (@HillsboroHops) are looking for host families for the 2019 baseball season.
Host families share their home with a Hops player from June to September. The Hops ask that the host family lives within 10 miles of Ron Tonkin Field in Hillsboro and that the family has a spare room and bathroom for the player to use.
For more information about becoming a host family and hosting a Hops player for the season, please contact Casey Sawyer at 503-640-7266 or via email at [email protected].
2019 Hillsboro Hops tickets are on sale now at the Hops Box Office at Ron Tonkin Field or online at www.hillsborohops.com. The Hops home opener is on Friday, June 21st with a fireworks show immediately following the game.
About Hillsboro Hops: The 2014 & 2015 Northwest League Champion Hillsboro Hops are the Single-A baseball affiliate of the Arizona Diamondbacks of Major League Baseball. The team's season runs from mid-June to early September. The franchise relocated to Hillsboro in 2012 and began play in 2013 in a new state-of-the-art 4,500 capacity ballpark, Ron Tonkin Field. The Hops are part of the 64-year old Northwest League, which includes teams in Boise, Eugene, Salem-Keizer, Tri-Cities, Spokane, Everett and Vancouver BC. Major League stars who rose to prominence via the Northwest League include Ken Griffey Jr., Félix Hernández, Edgar Martinez, Reggie Jackson, Ozzie Smith, Rickey Henderson, Tony Gwynn and Dansby Swanson. Follow the Hops on Facebook at www.facebook.com/HillsboroHops and on Twitter, Instagram and Snapchat @HillsboroHops.