Previewing the 2019 Generals: Infield
Top bats Chisholm, Smith set to debut in Jackson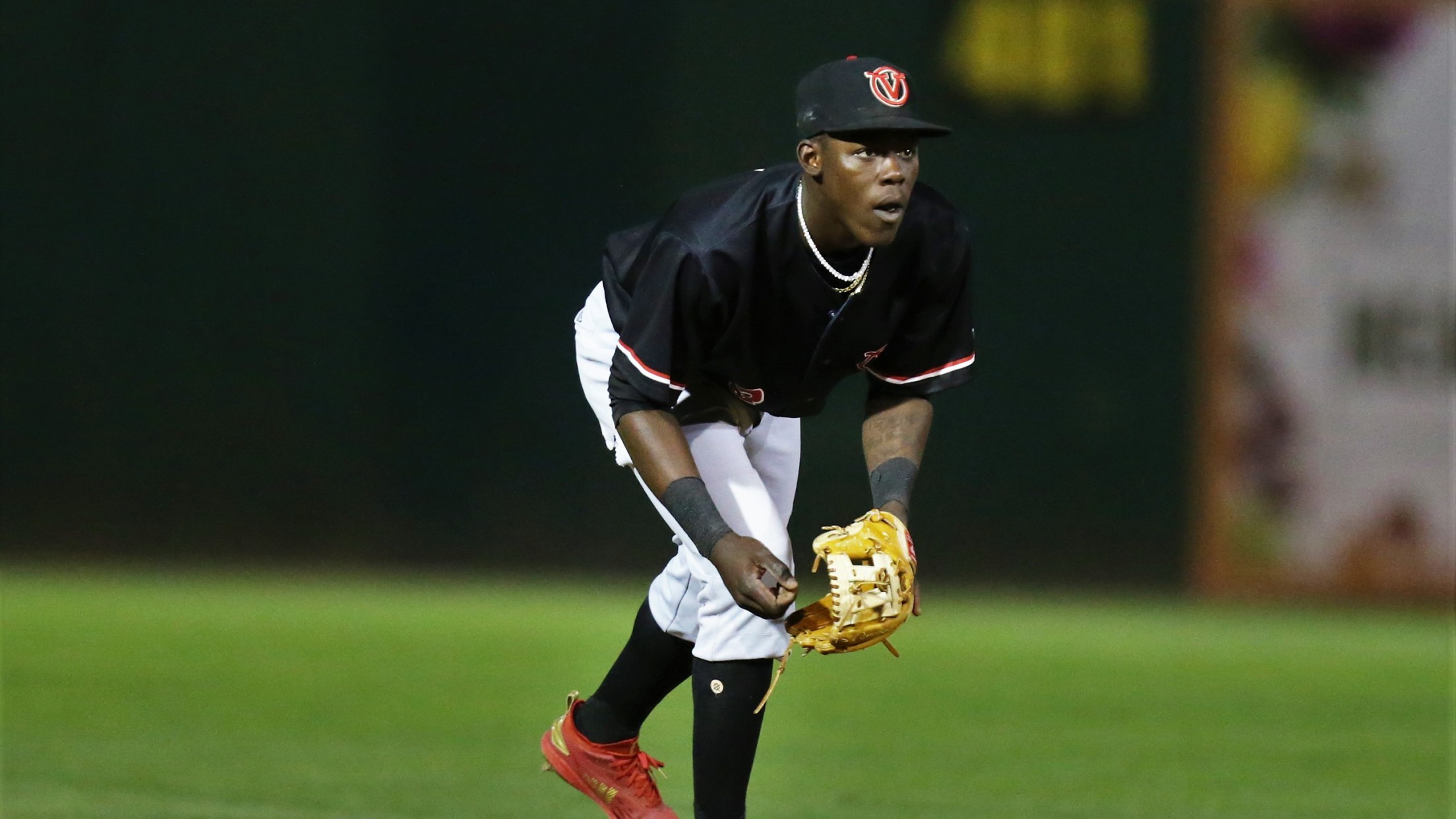 Jazz Chisholm (Credit: Terry Pierson/MILB)
Over the coming week, you'll find position-by-position projections for the 2019 Jackson Generals, with new players examined each day. There are no guarantees made: Jackson's 25-man roster for Opening Day will be impacted by injuries, Spring Training performance, transactions, and many other unpredictable elements. None of the players included in
Over the coming week, you'll find position-by-position projections for the 2019 Jackson Generals, with new players examined each day. There are no guarantees made: Jackson's 25-man roster for Opening Day will be impacted by injuries, Spring Training performance, transactions, and many other unpredictable elements. None of the players included in this preview have previously spent significant time at a level above Double-A. You can stay up to date with relevant Generals and D-backs news by following us (@JacksonGenerals) and the D-backs (@Dbacks) on Twitter.
Links to previous team previews:
MONDAY: Catchers
TUESDAY: Outfield
WEDNESDAY: Bullpen
Coming up:
FRIDAY: Pitching Rotation
SATURDAY: Coaches and Schedule
INFIELD (with 2018 notes): Jazz Chisholm, Pavin Smith, Drew Ellis, Andy Young, Camden Duzenack, Adam Walton, Marty Herum, Galli Cribbs Jr.
CHISHOLM: Arizona's best position player prospect. Slashed .272/.329/.513 in 112 games between the Low-A Kane County Cougars and High-A Visalia Rawhide. Homered an eye-catching 25 times to lead all players in the Diamondbacks' system. Hit .442 in limited action (10 games) in MLB's Arizona Fall League showcase circuit. Ranked No. 60 in MILB.com's Top 100 Prospects. Lefty-swinging shortstop with smoothness on defense is a front-runner to start at Jackson on Opening Day.
SMITH: Top draft pick in first year of Mike Hazen/Mike Bell regime in Arizona (2017). Started out slow at Visalia, but performed more to expectations in the Second Half (.280/.349/.404 in 60 games). Homered 11 times, but not yet driving the ball the way many believe he eventually will. Held down first base in 109 games ably. Batted .250 in 17 Arizona Fall League games. Likely Opening Day starter.
ELLIS: Like Varsho and Smith, one of the Hazen/Bell era's first three draft picks with great expectations. Demonstrated more power than Smith at Visalia (15 HR, 34 D), though struck out more as well. Led all Cal League third basemen in games played, handled things defensively. Hitting righties was a chore in the regular season (.227 BA), but improved in 15 Arizona Fall League games (.282). Likely Opening Day starter.
YOUNG: Traded in December from the Cardinals as part of the Paul Goldschmidt trade. Non-roster invitee to Spring Training. Gashed Texas League pitching last year in 35 games (.319/.395/.556, 9 HR) after a mid-July promotion, and kept on trucking in the Arizona Fall League (.301/.416/.521). Originally a 37th-round pick by St. Louis. Mostly a second baseman, but can play short or third in a pinch. If he's not at Reno, has a great chance to start at 2B.
DUZENACK: Ninth-rounder out of Dallas Baptist in 2017 skipped Low-A last year, playing 83 games at shortstop in Visalia. Batted only .225, but got on base at a decent clip (.310). High-energy worker who can probably play some 2B opposite Chisholm.
WALTON: Former University of Illinois shortstop played more than 100 innings at 2B, SS, and LF in 2018 with Visalia. Consistent bat, hitting over .260 with 15 doubles in each of the last two seasons. Might compete for time at 2B, assuming Domingo Leyba gets a look at Triple-A Reno.
HERUM: One of a handful of Generals who hit the DL after a scintillating first month (.323 BA, 17 R, 15 RBI in April). After a scuffling July, caught fire in August/September (.365 BA) before a postseason slump. Capable defender with good length for 3B/1B, though not fast. Needs more extra-base hits, but may get his chance at Reno. Urgent case: 27 years old, has to start a fire quickly.
CRIBBS: Had a meteoric April (1.081 OPS) before falling back to Earth. Extremely versatile and talented defender with range, hands, and a pitcher-caliber arm. Poor plate discipline hurt him in the Second Half (39 K, 7 BB). Could be best utility fielder in league, but needs a refocused approach at the plate to force his way into the starting lineup regularly.
The Jackson Generals, a West Tennessee franchise since 1998, are the Double-A minor league affiliate of Major League Baseball's Arizona Diamondbacks. In 2017 and 2018, The Ballpark at Jackson was named the Professional Sports Field of the Year by the Tennessee Turfgrass Association. The 2018 Southern League champions will defend their title beginning in April - get tickets today at 731.988.5299!