Lake County's Late-Inning Rally Comes Up Short in 6-5 Loss to Loons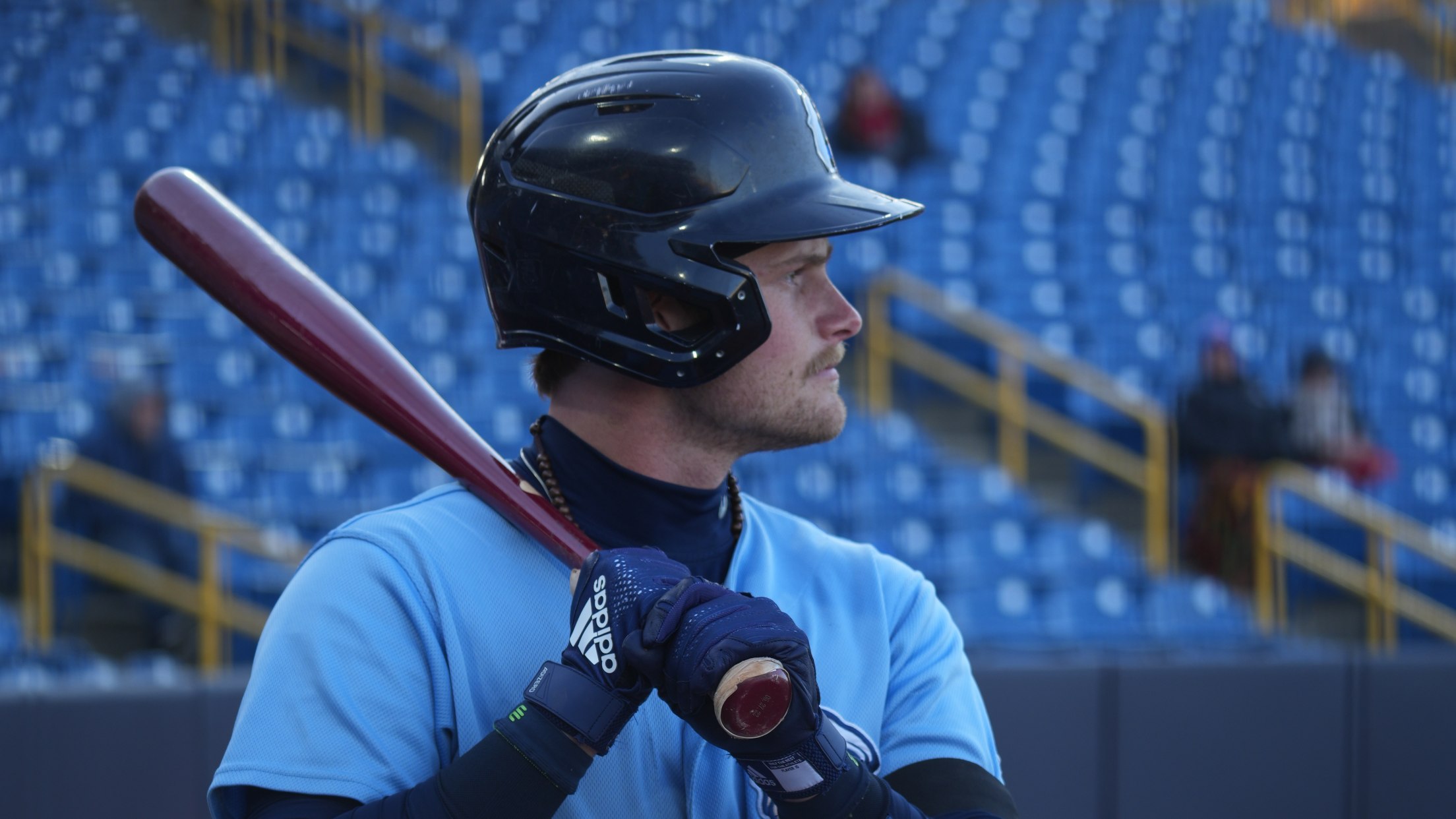 EASTLAKE, Ohio – For the fourth time in five games, the Lake County Captains (16-15) lost to the Great Lakes Loons (21-11), this time by a final score of 6-5 on Saturday night at Classic Auto Group Park in Eastlake. This loss marks Lake County's second consecutive loss, and fifth
EASTLAKE, Ohio – For the fourth time in five games, the Lake County Captains (16-15) lost to the Great Lakes Loons (21-11), this time by a final score of 6-5 on Saturday night at Classic Auto Group Park in Eastlake. This loss marks Lake County's second consecutive loss, and fifth loss in their last six games.
After being held scoreless through seven innings, the Captains fought back in the bottom of the eighth. Third baseman Christian Cairo led off the frame with a single. Then, Lake County drew three straight walks, the last of which from shortstop Milan Tolentino made it a 5-1 game.
In the ensuing plate appearance, Joe Lampe hit a bouncing ball to Great Lakes first baseman Dalton Rushing, whose fielding error allowed another Captains run to score. Then, right fielder Jorge Burgos grounded into a 4-6-3 double play, making the score 5-3. He would finish 0-4 at the plate in the game, snapping his five-game hitting streak.
Immediately after, first baseman Joe Donovan hit a two-out RBI single to cut Lake County's deficit to 5-4. But the inning would come to an end when left fielder Isaiah Greene grounded into a force out.
The Loons would then answer with an extra insurance run in the top of the ninth inning. After Greene dropped a fly ball to put Great Lakes second baseman Austin Gauthier on base, Rushing would hit an RBI double to grow the Loons' lead to 6-4.
In the home half of the inning, the Captains would have one more chance to win the game. Following a walk from catcher Micael Ramirez and Cairo's second straight single, second baseman Juan Brito would ground into a 4-6-3 double play.
But Lake County extended the game, as designated hitter Jake Fox hit his third RBI single in two games, making the score 6-5 and putting the winning run at the plate. But Tolentino would line out to left field to end the game.
The Loons would score their first run of the game on a balk from Captains starting pitcher Ethan Hankins (0-2). In his second start of the season, the right-hander pitched a season-high two innings, allowing one hit, one earned run, and one walk, while throwing a season-high 3 strikeouts in 44 pitches.
In the top of the fifth inning, Great Lakes catcher Griffin Lockwood-Powell would hit a solo home run off of Lake County reliever Tommy Mace to give the Loons a 2-0 advantage. This marked the 13th consecutive game in which Captains pitching has allowed a home run. Mace, in his second career Minor League relief appearance, would pitch 5 innings, allowing 5 hits, and season-highs of 4 earned runs (tied) and 4 walks, while throwing 3 strikeouts. The first of these strikeouts marked the 100th strikeout of Mace's Minor League career.
The Loons would add three more runs in the top of the eighth inning, as shortstop Alex Freeland drew a base-loaded walk, and second baseman Taylor Young hit a two-run single to give Great Lakes a 5-0 lead.
For the Captains, reliever Alaska Abney would pitch 1.1 innings, allowing one hit, one unearned run, and one walk, while throwing one strikeout.
First pitch for the finale of this week's six-game series between the Captains and Loons is scheduled for tomorrow afternoon at 1:00 PM. Lake County will host their Mother's Day Celebration and a "Throwback Cleveland History Sunday" at the ballpark, with former Cleveland Browns defensive tackle Phil Taylor in attendance. Coverage of the game can be found on both the Bally Live app and MiLB.tv, as well as through @LCCaptains on Twitter and Instagram.