Loons' Extra-Inning Explosion Defeats Captains 8-4 in 10 Innings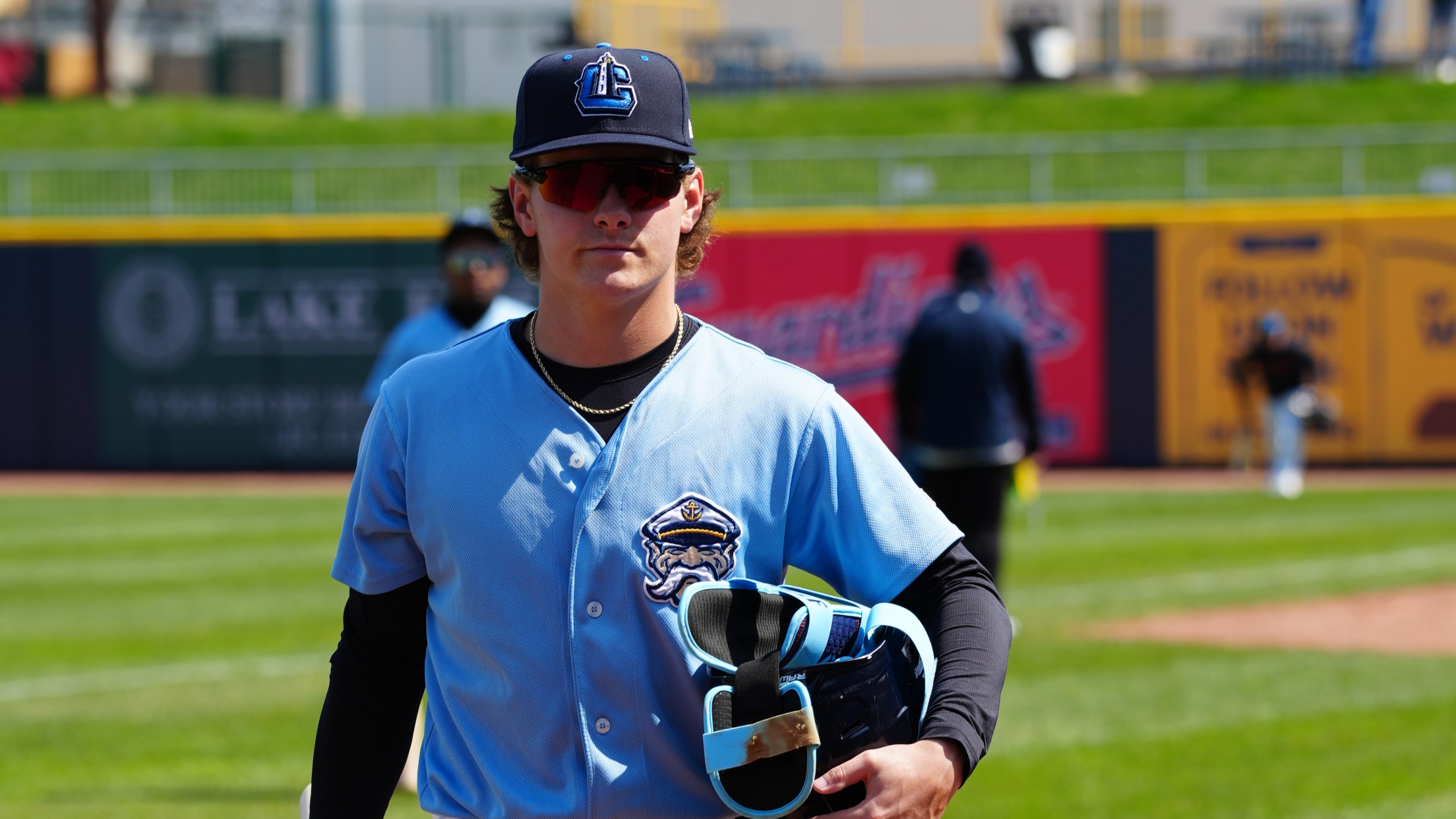 EASTLAKE, Ohio – The Lake County Captains (16-14) fell to the Great Lakes Loons (20-11) by a score of 8-4 in 10 innings on Friday night at Classic Auto Group Park in Eastlake. The loss makes the Captains 1-2 in extra-inning games this season. After entering the 10th inning tied
EASTLAKE, Ohio – The Lake County Captains (16-14) fell to the Great Lakes Loons (20-11) by a score of 8-4 in 10 innings on Friday night at Classic Auto Group Park in Eastlake. The loss makes the Captains 1-2 in extra-inning games this season.
After entering the 10th inning tied at 4-4, the Loons scored four runs in the span of three plate appearances. An RBI single from shortstop Alex Freeland broke the tie to make it a 5-4 game. Then, second baseman Taylor Young hit a sacrifice fly to center field for a 6-4 Great Lakes advantage. After that, in the ensuing plate appearance, first baseman Griffin Lockwood-Powell hit a two-run home run to right field, capping off a four-run bottom of the 10th inning for the Loons.
Lockwood-Powell's home run marked the 12th consecutive game in which Lake County pitching has given up a home run.
Leading into the inning, Captains reliever Franco Aleman (1-1) had pitched 2 perfect innings of relief, throwing 4 strikeouts in the process. He ultimately finished the night with 3 innings pitched, allowing 3 hits and 4 runs (3 earned), while throwing 5 strikeouts.
Great Lakes would strike first with 3 runs in the top of the third inning, as third baseman Austin Gauthier hit an RBI double, and designated hitter Dalton Rushing collected an RBI single. Gauthier would soon score on a double steal, as Rushing ended up stealing second base.
Lake County would respond in the home half of the frame with an RBI single from center fielder Jake Fox, Cleveland's No. 10 prospect according to MLB.com. He would later hit another with two outs in the bottom of the seventh inning to tie the game at 3-3.
Both teams would not score in the fourth, fifth, and sixth innings, in part due to effective relief pitching. After entering the game in the fourth inning, Captains reliever Juan Zapata tied a career-high with 8 strikeouts in 4 innings of work, allowing 3 hits, one earned run, and 2 walks in 73 pitches.
In his third start of the season, Lake County starting pitcher Will Dion allowed season-highs of 4 hits (tied) and 3 runs, along with one earned run and one walk, while throwing 4 strikeouts in 3 innings pitched.
In the bottom of the seventh, the Captains would take their first lead of the game at 4-3. Second baseman Christian Cairo would hit an RBI single to cut Lake County's deficit to 3-2. Third baseman Dayan Frias would be thrown out at home on the play in an effort to score from first base.
Eventually, after Jake Fox's second RBI single, right fielder Jorge Burgos earned his 19th RBI of the season with an RBI single of his own. He would be thrown out at second base when trying to stretch it into a double, ending the inning. The single extended Burgos' hitting streak to five games.
After the Loons tied the game in the top of the eighth with an RBI single from Taylor Young, the Captains had a chance to earn their third walk-off victory of the season. However, Fox flew out to center field, leaving two runners on base for Lake County.
First pitch for Game 5 of this week's six-game series between the Captains and Loons is scheduled for tomorrow night at 6:35 PM. Lake County will celebrate "Richard Night" and "Sausage Fest Saturday" at the ballpark. If you show your official Ohio ID with the name Richard, you will receive free admission to the Sausage Fest and to participate in the Richard Parade. Coverage of the game can be found on both the Bally Live app and MiLB.tv, as well as through @LCCaptains on Twitter and Instagram.