Woods Named Cal League's Woman of Excellence
JetHawks AGM Recognized as Female Executive of the Year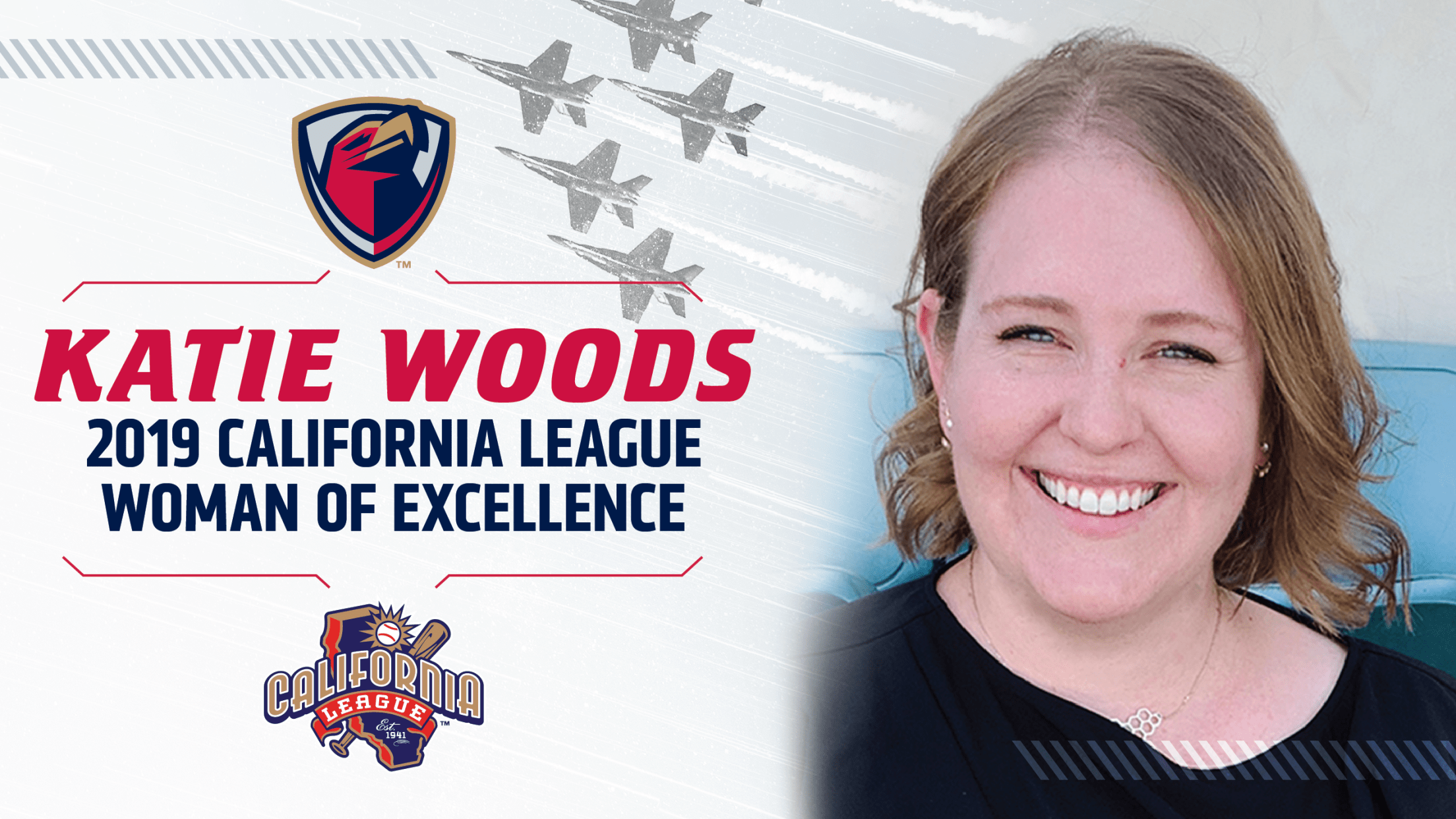 The California League announced today that JetHawks Assistant General Manager Katie Woods has been named the league's Woman of Excellence for 2019, and will be the league's representative for the national Rawlings Woman of the Year award presented at the Winter Meetings in December.Prior to the 2019 season Katie returned
The California League announced today that JetHawks Assistant General Manager Katie Woods has been named the league's Woman of Excellence for 2019, and will be the league's representative for the national Rawlings Woman of the Year award presented at the Winter Meetings in December.
Prior to the 2019 season Katie returned to the Lancaster JetHawks as the Assistant General Manager and played a vital role in the success of the organization this season. Her leadership and many years of experience in Minor League Baseball provided a significant and much needed upgrade to the JetHawks front office staff.
Her specific areas of focus this season included launching and executing the JetHawks "El Viento" program, which was a huge success resulting in significant increases, including a 30% increase in in-park attendance on Friday nights, as well as increased awareness for the organization throughout the Hispanic community in the Antelope Valley.
Additionally, with Katie's expertise the team was able to significantly grow and enhance its social media and online marketing efforts which directly translated to increases of 38% in online ticket sales as well as a 20% increase in walk-up ticket sales.
Her work ethic and creativity have rubbed off on the rest of the front office staff in a manner which enabled the JetHawks to produce fantastic results across the board in 2019. She previously was named Female Executive of the Year for the Northwest League (Short-A) in 2013 and 2015 during her time with the Everett AquaSox.
The JetHawks 2020 season kicks off on April 9, 2020 against the San Jose Giants. Season tickets and Hawks Packs, as well as group options, are available now by calling the JetHawks offices at 661-726-5400 or visiting jethawks.com.