2014's Under-the-Radar Prospects
MiLB.com staff picks which players might break out this season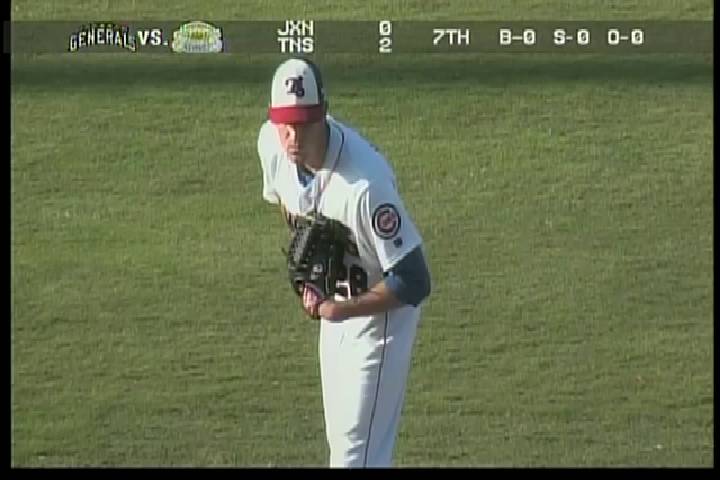 By MiLB.com Staff | April 2, 2014 10:00 AM ET
Sure, you've heard of Byron Buxton, Archie Bradley, Javier Baez and the many other prospects who can consistently be found at or near the top of the rankings. Their incredible power, speed, fastball, etc., have them there for a reason.
But dig a little deeper -- say outside the top 10 for each organization -- and you'll find more talent that hasn't quite received the lion's share of headlines but still has the potential to break out during this 2014 season that is now upon us.
Or you could let us do that part for you.
Here are some under-the-radar prospects to watch this season -- one for each league -- as assembled by the MiLB.com staff.
International League
Christian Vazquez, C, Pawtucket Red Sox: The Red Sox aren't exactly lacking for backstops at the moment with a pair of veterans (A.J. Pierzynski, David Ross) on the big league roster and 2011 first-round Draft pick Blake Swihart rising quickly through the system. But amid this catching backlog, don't forget 23-year-old Vazquez. A graduate of the Puerto Rican Baseball Academy, Vazquez is known primarily for his defensive wizardry; his release time has been clocked as low as 1.8 seconds, and he's thrown out 35 percent of would-be base thieves in his career. With bona fides like that, offense is a bonus, but Vazquez hit a respectable .289 last season with Double-A Portland and will now get the opportunity to build on his success in Pawtucket. -- Benjamin Hill
Pacific Coast League
Kyle Hendricks, SP, Iowa Cubs: An eighth-round pick out of Dartmouth in 2011, Hendricks doesn't strike fear in the hearts of hitters with his raw stuff, although he can throw his fastball in the low 90s. The Cubs' 2013 Minor League Pitcher of the Year relies on impeccable command to keep runners off the bases and balls in the park -- he allowed just five homers over 166 1/3 innings last year. The No. 16 prospect in the Cubs system, Hendricks will need to use his control and intelligence to keep hitters off balance for Iowa in the offense-minded Pacific Coast League. -- John Parker
Eastern League
Travis Shaw, 1B, Portland Sea Dogs: The son of former Major League closer Jeff Shaw, Portland first baseman Travis Shaw is set to repeat the Eastern League in 2014. The 24-year-old has thunder in his bat and a keen eye at the plate, but he'll need to prove he can hit consistently at the Double-A level before the Red Sox entertain the idea of moving him up to Pawtucket. Shaw has 35 homers and 158 walks over the past two years, but his .221 average last season indicates some holes in his approach that need addressing. For Boston fans, the biggest silver lining might be that the Kent State product batted .361 in 17 games in the prospect-laden Arizona Fall League. Half of his 22 hits went for extra bases and he recorded 19 RBIs to accompany 18 runs scored. His glove is already well above average -- his .992 fielding percentage was joint best among Eastern League first basemen and he only had two errors after the All-Star break. -- Ashley Marshall
Southern League
Corey Black, RHP, Tennessee Smokies: Black, a fourth-round pick in 2012, wasn't even a top-20 Cubs prospect at the end of 2013, but the hard-throwing right-hander could have a shot at reaching Wrigley following a midsummer trade last July. The 22-year-old was shipped from the Yankees to the Cubs in exchange for Alfonso Soriano, a deal that Yankees general manager Brian Cashman said he opposed at the time -- Soriano caught fire upon returning to the Bronx, while people forgot whom the last-place Cubs even received in the deal. But Black, previously clocked as high as 100 mph with his fastball, went 7-8 with a 3.93 ERA last year and figures to slot into the Tennessee Smokies' rotation this spring. He throws a slider, a curveball and a changeup and posted good strikeout numbers in 2013, whiffing 116 in 107 2/3 innings. -- Danny Wild
Texas League
Travis Jankowski, CF, San Antonio Missons: Jankowski can run. Jankowski can run quickly. Jankowski can run very quickly around the bases. Jankowski can run very quickly around the bases and in the field. You get the picture. Thanks to his 70 speed tool according to MLB.com, the 2012 44th overall pick and Stony Brook product led the Cal League -- the same circuit that the more well-known Delino DeShields called home -- with 71 steals last season. He held his own at the plate too with a .286 average and .356 OBP for Lake Elsinore. The 22-year-old, who bats from the left side, will be challenged to replicate each of those numbers against better competition. If he can, he'll turn more heads than just his opponents'. -- Sam Dykstra
California League
Martin Agosta, RHP, San Jose Giants: If he was a pitcher in most other systems, Agosta would have garnered a lot more attention by now. In fact, he was considered San Francisco's No. 7 prospect entering last season, but not even going 9-3 with a 2.06 ERA and 109 strikeouts over 91 2/3 innings with Class A Augusta in his first full season kept him from slipping all the way to No. 13 on MLB.com's latest list. (He's been leapfrogged by high-profile young guns like Edwin Escobar, Ty Blach and Derek Law.) Agosta had blisters on his pitching hand at the end of the year, and his 22-year-old arm was weary in August. Still, over three starts that month, he allowed just three runs. Working in the Cal League will surely be an additional challenge, but if he puts together the kind of performance he showed in 2013 and avoids health issues, Agosta will prove himself as a top-shelf pitching prospect. -- Josh Jackson
Carolina League
Zach Cone, OF, Myrtle Beach Pelicans: A 2011 first-round Draft selection, things were going according to plan for the University of Georgia product until one year ago. Cone underwent surgery to repair a torn left Achilles tendon after just seven games with the Pelicans in 2013, ending his season. Those seven games, though, were promising despite their limited scope. Cone opened his season with a .308 average through his first taste of Carolina League action, and the 24-year-old will repeat the Class A Advanced level out of the gate this season. Cone's hot start last year came on the heels of a 2012 in which his numbers were markedly improved from his debut season. Cone batted .262/.326/.461 with 17 home runs, 64 RBIs and 66 runs scored for Class A Hickory, and his .787 OPS was more than 150 points higher than his mark with Class A Short Season Spokane a year prior. Cone will patrol the spacious center field at TicketReturn.com Field with an eye toward forcing his way to Frisco and getting his career arc back on track. -- Tyler Maun
Florida State League
Michael Fulmer, RHP, St. Lucie Mets: Surgery from a torn meniscus forced Fulmer to pitch only 34 innings for St. Lucie a year ago, and the injury concerns caused his stock to drop to No. 17 in MLB.com's rankings of Mets prospects. He has a heavy sinking fastball that sits in the mid 90s, a decent slider and a changeup. If he's healthy, that combination of stuff should be enough to eat up opposing FSL batters, move him up to Double-A Binghamton by year's end and place him back on the Mets' map. -- Sam Dykstra
Midwest League
Jacob Scavuzzo, OF, Great Lakes Loons: Even though the Pioneer League trends offensively, Scavuzzo's output was still extraordinary. The 19-year-old outfielder led the league with 14 homers, was fifth with a .927 OPS and batted .307 for the Ogden Raptors. The Dodgers' No. 14 prospect draws raves for his power and speed tools, and scouts think he can add some more pop as he fills out, which should prove interesting as he heads to the Great Lakes Loons, whose park, Dow Diamond, plays more toward pitchers than hitters. -- Robert Emrich
South Atlantic League
Trey Mancini, 1B, Delmarva Shorebirds: Hovering near the top of the New York-Penn League's best hitters, Trey Mancini posted a .328/.382/.449 slash line for Class A Short Season Aberdeen last year. The Orioles took the 6-foot-5 first baseman in the eighth round of the 2013 Draft after he led Notre Dame with a .389 average and 54 RBIs. If Mancini continues his consistent hitting, he has a chance to break into the Orioles' top 20 this season. -- Kelsie Heneghan
This story was not subject to the approval of the National Association of Professional Baseball Leagues or its clubs.
View More