A look at prospects battling for roster spots
D-backs' Bradley, Mets' Flores trying to get to bigs for Opening Day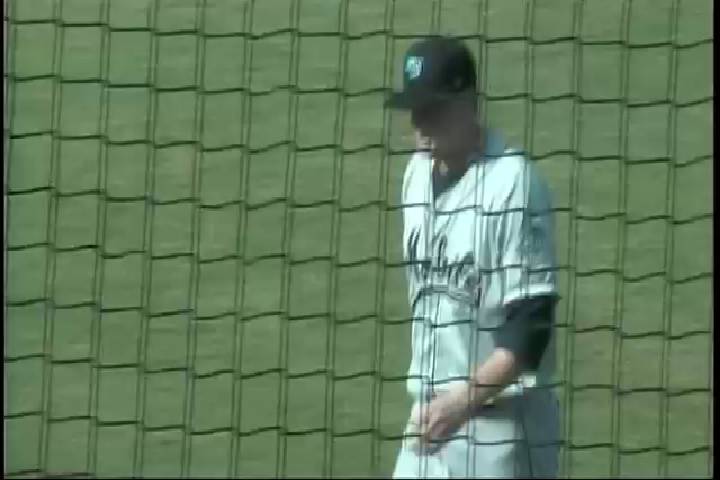 By Sam Dykstra / MiLB.com | March 19, 2014 10:20 AM ET
Every Spring Training is marked by a few things: the date pitchers and catchers report; the optimism that comes with a new season; the phrase "best shape of his life" that accompanies that optimism.
And like the start of anything else, there are always questions at the beginning of Spring Training. Mostly, these are about who will start where. After months of roster planning, it's sometimes hard to know who's going to grab a roster spot until you see the players back on the field.
Often, these discussions involve prospects and other young players who haven't gotten their chance to be Major League starters. Are they ready? Even if they are ready, are they the best option right now? Would they be better served by more seasoning in the Minors?
There are plenty of these discussions going on in Arizona and Florida. Here's a look at some of the notable roster decisions involving top prospects:
Arizona Diamondbacks, No. 5 starter: There's not much doubt that Archie Bradley (1.84 ERA, 162 strikeouts in 152 Minor League innings last year) could hold down a spot in the Majors right now, and in some systems -- the Marlins certainly come to mind -- he'd already be an announced member of the rotation, especially after the news that Patrick Corbin could be facing Tommy John surgery. Instead, the organization that signed Bronson Arroyo and reportedly chased David Price and Jeff Samardzija in the offseason seems keen on delaying its top prospect, who has only pitched 21 games at the Double-A level and hasn't pitched at Triple-A.
Bradley stumbled in his most recent outing, giving up four earned runs on five hits and two walks in two innings but hadn't allowed a run in 6 1/3 previous frames. He's going to get a start in the exhibition Down Under against Team Australia for a last-ditch audition. If the D-backs like what they see from the 21-year-old right-hander with an impressive fastball-curveball-changeup mix, he should start the year in the Majors. Otherwise, it'll be Randall Delgado in the rotation and Bradley in Reno. The bet is on arguably the most exciting pitching prospect in the game. The future in Arizona should be now. Advantage: Bradley
Baltimore Orioles, second base: Jonathan Schoop has played well enough to draw long looks as the O's Opening Day second baseman. Baltimore's No. 5 prospect owns a .400 average (12-for-30) with a homer, four doubles and six RBIs this spring. With Manny Machado still unable to go at third base, the likely candidate to take over there is Ryan Flaherty, who would have to move off second base. That whittles the competition down to Schoop and Jemile Weeks (4-for-27 this spring), with 37-year-old shortstop Alex Gonzalez (.177 in 2013 with the Brewers) getting an outside shot at the job. Schoop seems to be the leader, though, given his production and the opportunity to start a prospect's future now, but what happens when Machado returns remains to be seen. Advantage: Schoop
Boston Red Sox, center field: This has been a different Spring Training experience for Jackie Bradley Jr. than the one he enjoyed last year. In 2013, he hit so well (.419 in 28 games) that the Red Sox felt compelled to give him his first shot at the Majors out of the gate. His performance regressed and he spent most of the season at Triple-A, but with Jacoby Ellsbury's departure, the door was open for Bradley to take the starting center field gig.
Enter Grady Sizemore. The three-time All-Star was signed by the Red Sox in the offseason as a pure gamble. The injury-plagued 31-year-old hasn't played in the Majors since 2011 and hasn't reached triple digits in games played since 2009. The Sox inked him to a one-year, $750,000 deal, thinking, at worst, he'd have little impact at little cost and, at best, he might return to his All-Star form.
It's still a bit early, but Sizemore's shown some flashes of the latter with a .381 average in Grapefruit League play. Meanwhile, Bradley has scuffled at the plate, batting .200, all the while continuing to flash the plus defense that has him ranked as the No. 33 overall prospect by MLB.com. Sizemore's biggest knock is his durability, and that's something he can only prove over time. Given that thinking and the fact that Bradley's hitting is likely to rebound, Sizemore may have to wait until the regular season to wrestle the job away. Even so, an offseason gamble may already be paying off -- even in the form of competition -- for the defending World Series champions. Advantage: Bradley
New York Mets, shortstop: This gig is one of the more befuddling Grapefruit League storylines. Presumed starter Ruben Tejada hasn't impressed anyone with his .120 average, especially considering he's coming off a Major League season during which he saw his slash line plummet to .202/.259/.260 in 57 games (227 plate appearances) after it stood at .289/.333/.351 in 114 games (501 plate appearances) in 2012.
Tejada batting issues are relevant because manager Terry Collins has turned to the organization's No. 5 prospect Wilmer Flores as an alternative. The 22-year-old (.206 average) hasn't been much better with the stick this spring, but he has shown signs of turning his offense around with hits in each of his last five games along with his first homer Saturday. There's only one problem. Flores, who played second base at Triple-A and third in the Majors, isn't exactly up to the defensive standards of a typical Major League shortstop. MLB.com gave him a 40 fielding grade because of his limited range -- something that kept him off shortstop earlier in his career. Tejada, who had a 0.5 UZR/150 last season at short, is average at the position but more of a sure thing than Flores.
A third option would be to sign free agent shortstop/qualifying offer victim Stephen Drew, who is a plus defender and can hold his own at the plate. But the Draft pick compensation and Scott Boras-heightened contract demands seem to be enough to scare off the Mets. For our purposes, the bet is that the more experienced Tejada starts the year at short on a -- ahem -- short leash, with Flores waiting in Las Vegas. Advantage: Tejada
Tampa Bay Rays, No. 5 starter: Jake Odorizzi's path to the No. 5 role in the Rays' rotation became clearer when Jeremy Hellickson underwent elbow surgery that will keep him out the first two months of the season. It became a little cloudier when the team signed Erik Bedard (4-12, 4.59 ERA last year for the Astros) to a Minor League deal and began considering reliever Cesar Ramos (4.14 ERA, 67 1/3 innings) for the same role. There's nothing wrong with competition, but it won't make much of a difference here. Odorizzi, who owned a 3.94 ERA over 29 2/3 big league innings and has given up two runs over eight frames this spring, has shown he's capable of a full-time Major League spot, at least until Hellickson returns. Advantage: Odorizzi
Bonus: Chicago Cubs: To be clear, there's no position battle here, but Javier Baez has been so powerful this spring (.281/.281/.625, three homers, two doubles in 32 plate appearances) it feels like the Cubs are creating one. Or several. The shortstop moved over to second base this week for the first time since high school, and Cubs manager Rick Renteria also has mentioned that he thinks Baez will play third soon. Don't get excited, North Siders. Baez isn't displacing Gold Glover Darwin Barney, two-time All-Star Starlin Castro or veteran Luis Valbuena right away. This is more to show his versatility in case injuries or poor performances dictate that he's needed at any of those positions early in 2014. If he is, it'll be the most exciting debut in Wrigleyville since Mark Prior.
Sam Dykstra is a contributor to MiLB.com. This story was not subject to the approval of the National Association of Professional Baseball Leagues or its clubs.
View More