Appel headed to extended spring training
Astros prospect departs California League after four rough outings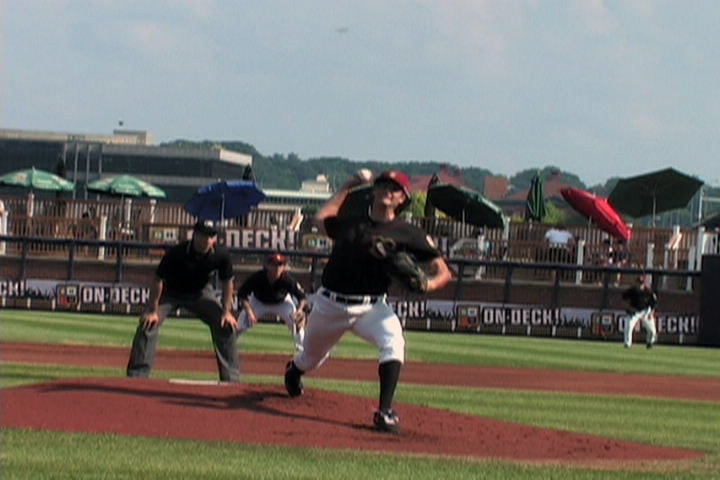 By Josh Jackson / MiLB.com | April 26, 2014 2:25 AM
The good news for Astros fans is that Mark Appel is healthy.
The bad news is the team has determined that its No. 2 prospect needs some time in extended spring training before he's ready to return to the Class A Advanced California League. The 22-year-old right-hander has had difficulty adjusting to the regimen of a professional rotation.
"First and foremost, Mark is not injured," Astros general manager Jeff Luhnow told MLB.com. "Mark has pitched four years at Stanford and was very used to a seven-day routine. Even last year, in [Class A] Quad Cities, he pitched about every seven days."
The Astros assigned Appel to Class A Advanced Lancaster, despite a Spring Training that was abbreviated by his recovery from an emergency appendectomy in January. He put up a 6.44 ERA in 13 innings over four starts. On Wednesday, Inland Empire roughed him up for three runs on six hits and a walk over 2 1/3 frames.
The No. 1 overall pick in last year's Draft also has seen a dip in his velocity since Spring Training.
"It's a little unsettling and the results aren't what he's capable of at this point. His stuff just wasn't as crisp as it normally is," Luhnow said.
"He had his appendectomy and missed almost all of Spring Training, so he never got into the routine of pro ball. We thought he could catch up by jumping right into the rotation at Lancaster. That hasn't been the case."
Because Appel has not experienced any pain, the Astros have not seen a need to have him undergo an MRI or other diagnostic exams.
"The feeling was after I spoke to him, we'll take half a step back, have him pitch in some extended games and have him get more used to the pro routine," Luhnow said.
"It's a delay in him getting to a full-season club, but I want to reiterate that he is healthy. There's plenty of time for Mark to come back and have a successful season with us."
Josh Jackson is a contributor to MiLB.com. This story was not subject to the approval of the National Association of Professional Baseball Leagues or its clubs.
View More