Colorado Springs feels the Vibes
New Pioneer League team unveils Rocky Mountain identity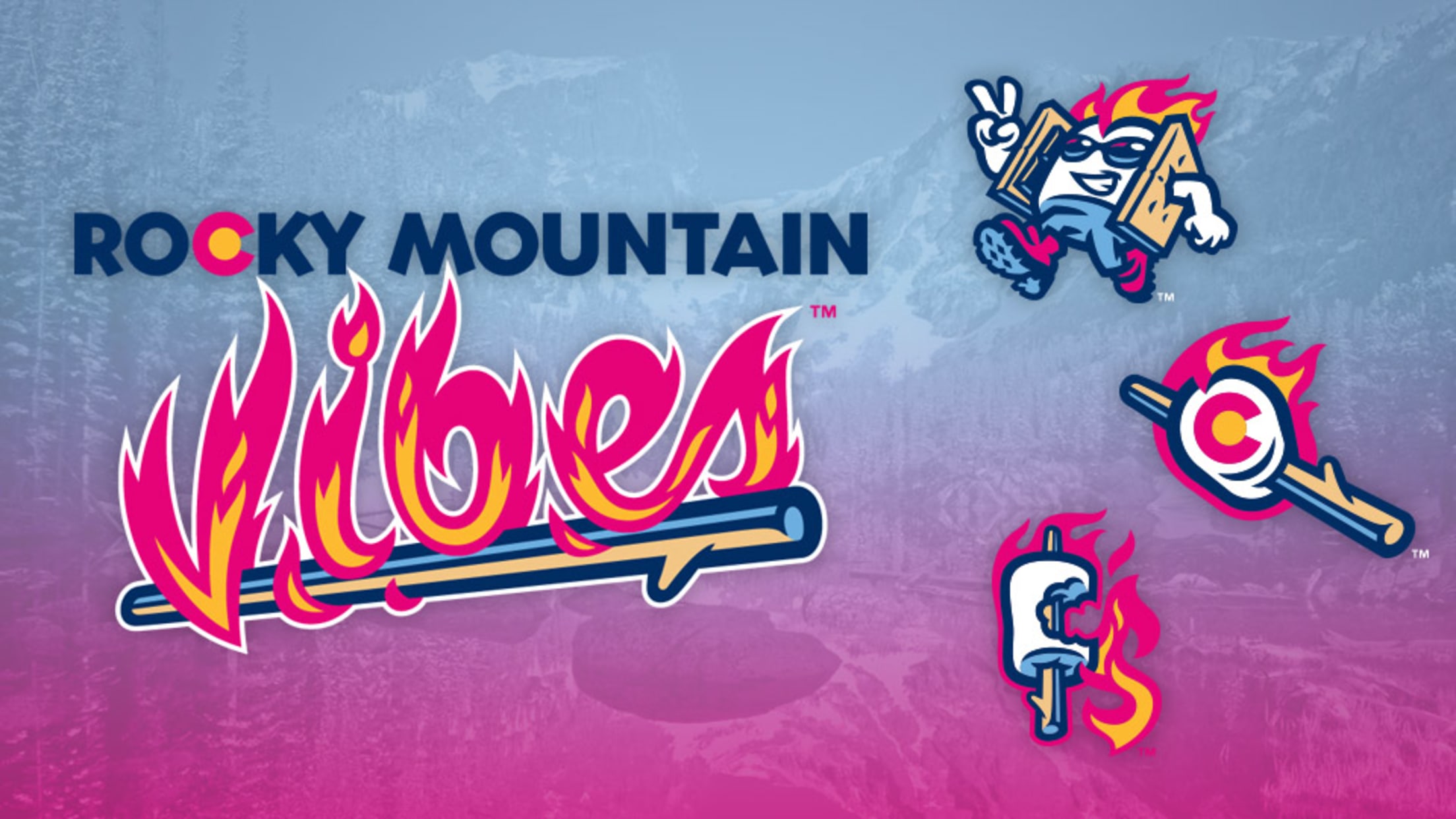 The Colorado Springs-based Rocky Mountain Vibes will make their Pioneer League debut in 2019, playing in Security Service Field.
It's a Rocky Mountain plot twist.When Colorado Springs' new Rookie-level team announced its "Name the Team" contest this past July, the five finalists were Happy Campers, Lamb Chops, Punchy Pikas, Throttle Jockeys and Rocky Mountain Oysters. Which one did they pick?
It's a Rocky Mountain plot twist.
When Colorado Springs' new Rookie-level team announced its "Name the Team" contest this past July, the five finalists were Happy Campers, Lamb Chops, Punchy Pikas, Throttle Jockeys and Rocky Mountain Oysters. Which one did they pick?
None of the above. It's the Rocky Mountain Vibes.
The Rocky Mountain Vibes' name and logos were unveiled during a ballpark event at Security Service Field on Monday afternoon. The Vibes, a Milwaukee Brewers affiliate, are replacing the Helena Brewers in the short-season Pioneer League. In a corresponding move, the Triple-A Colorado Springs Sky Sox relocated to San Antonio following the 2018 season, freeing up the Vibes to play at the Sky Sox's former home. San Antonio's Double-A team, meanwhile, shifted to Amarillo, which last week unveiled its Sod Poodles identity. All three teams -- Colorado Springs, San Antonio and Amarillo -- are owned by the Elmore Sports ownership group.
Shop for Vibes gear »
At Monday's unveiling, the team briefly faked out the crowd by leading them to believe that the team would be named the Rocky Mountain Oysters. But the Vibes name has no association with this polarizing organ meat delicacy. Instead, it's an offshoot of brainstorming sessions related to the proposed Happy Campers moniker.
"Colorado is a super-transient state, so many people are from somewhere else," said Vibes general manager Chris Phillips. "You hear things like, 'When I moved here, I was such a happy camper.' It's not so much about camping as it is a state of mind. The people who live out here, whether they're camping or hiking with their family or walking the dog or having a beer with a buddy, they're happy campers.
"But what makes the people here happy campers?" he continued. "It's the outdoors, the sunshine, that feeling you get when you live here in Colorado. So what's that feeling? How do you describe that?"
And thus, a name was born. It's those Rocky Mountain Vibes.
"We came to the realization that we didn't want to be a thing, didn't want to be an animal," said Phillips. "Being an attitude, a feeling, an emotion, that allows us to do a million different things. The possibilities are limitless. When you have that word, it means a number of different things to different people at different times of day."
Based on the multitude of possibilities, Phillips said the team will "figure out ways to incorporate the name into theming out different parts of the ballpark." One such area will feature fire pits so that fans can make their own s'mores, as this campfire treat is a conspicuous aspect of the Vibes' overall branding. The main logo features "Vibes" spelled out in flames over a stick, while another prominent logo features a flaming, anthropomorphic, sunglasses-wearing s'more named Toasty Vibes.
Toasty Vibes, whom Phillips referred to as the "s'more I want to hang out with," will also serve as a mascot.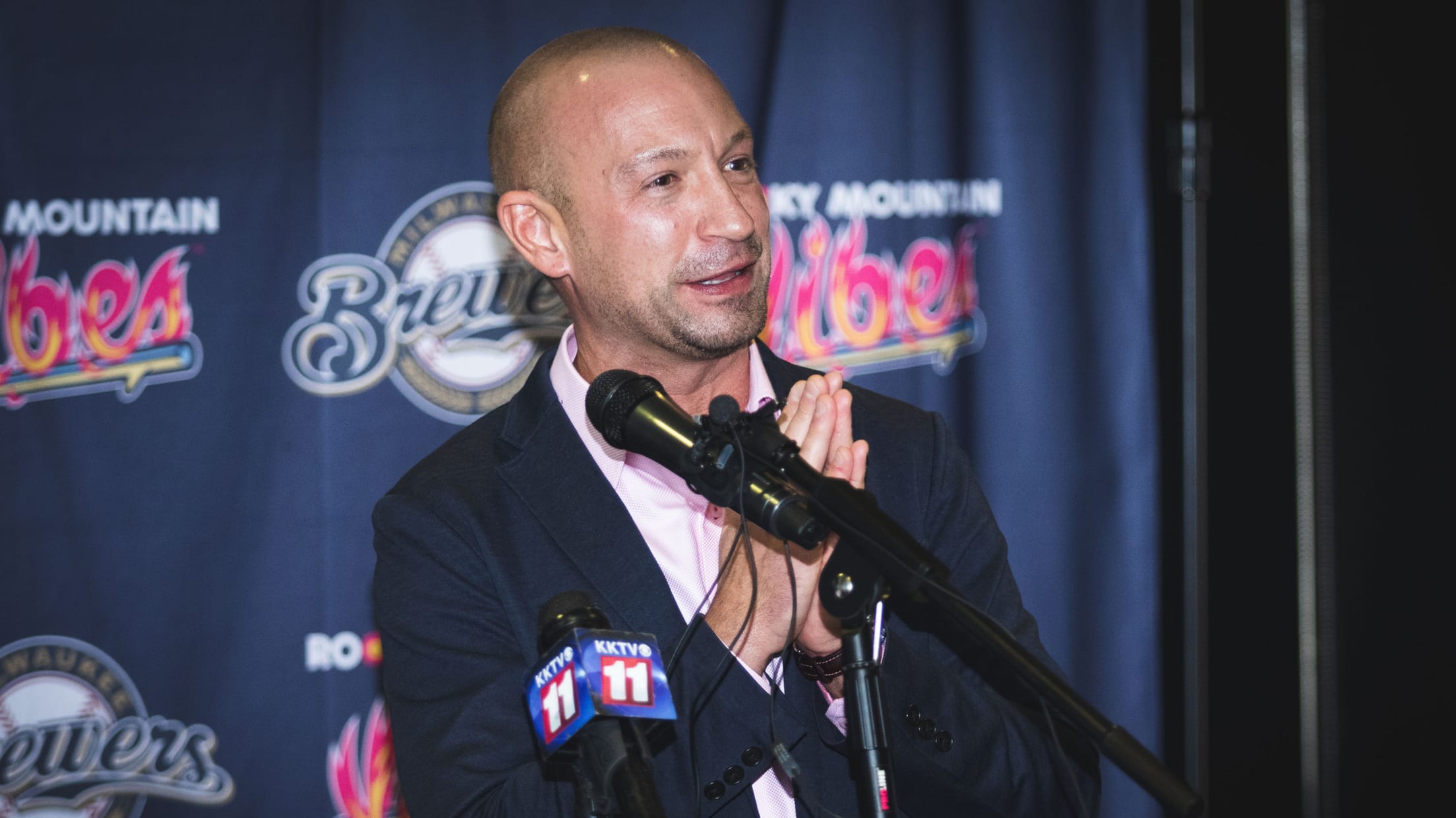 Vibes president and general manager Chris Phillips announces his team's new Pioneer League identity. (Bobby Stevens/MiLB.com)
Marshmallows factor into two additional Vibes logos. One spells out "CS" for Colorado Springs with the "C" represented by a bitten marshmallow and the "S" depicted within the flames roasting the marshmallow. The other showcases a "C" depicted in the style of the Colorado state flag. The team's logos were designed by Brandiose, the San Diego-based firm responsible for the recently unveiled Rocket City Trash Pandas and the aformentioned Amarillo Sod Poodles.
The state flag alternate logo and the overall "Rocky Mountain" branding highlight a larger strategy for the team, which is to appeal to fans beyond the confines of Colorado Springs.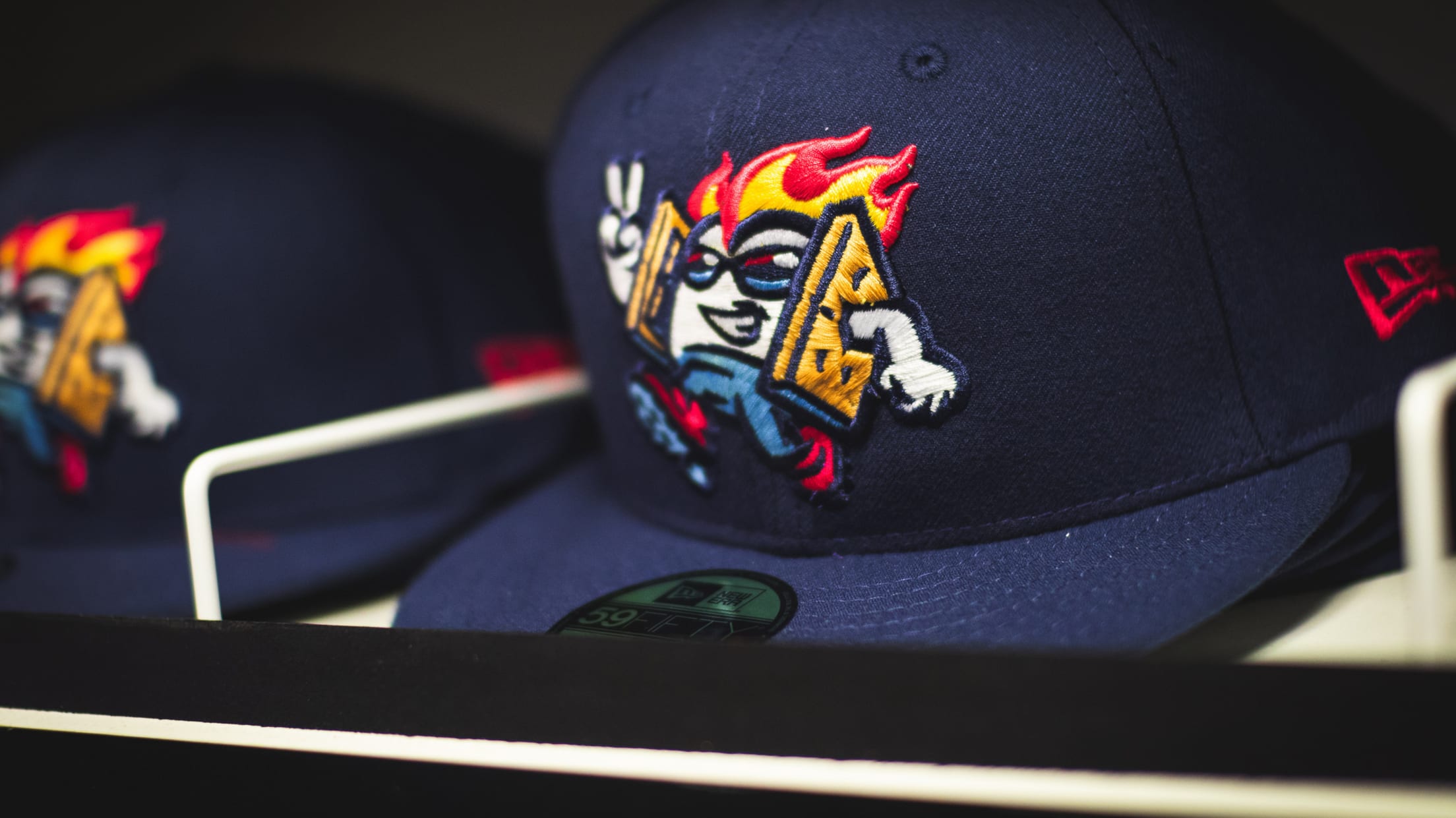 "We want people in Boulder to see this and say, 'Dude, that's awesome,'" said Phillips. "And we're an hour from Denver, and we want this to be a big hit in Denver. And 'Rocky Mountain,' in general, it just rolls off the tongue a lot better. But we'll still obviously do everything we're currently doing in the community, and probably more so."
The unveiling of the Rocky Mountain Vibes identity follows a trying time for professional baseball in Colorado Springs. The Sky Sox lost their longtime affiliation with the Colorado Rockies in 2014, which was followed three years later by the relocation of the franchise. But now, a new era has officially begun.
"This is the first time we've been able to share good, fun, positive news in a while," said Phillips. "We're excited for a clean slate, to start from scratch, building a brand from the ground up and having fun with it."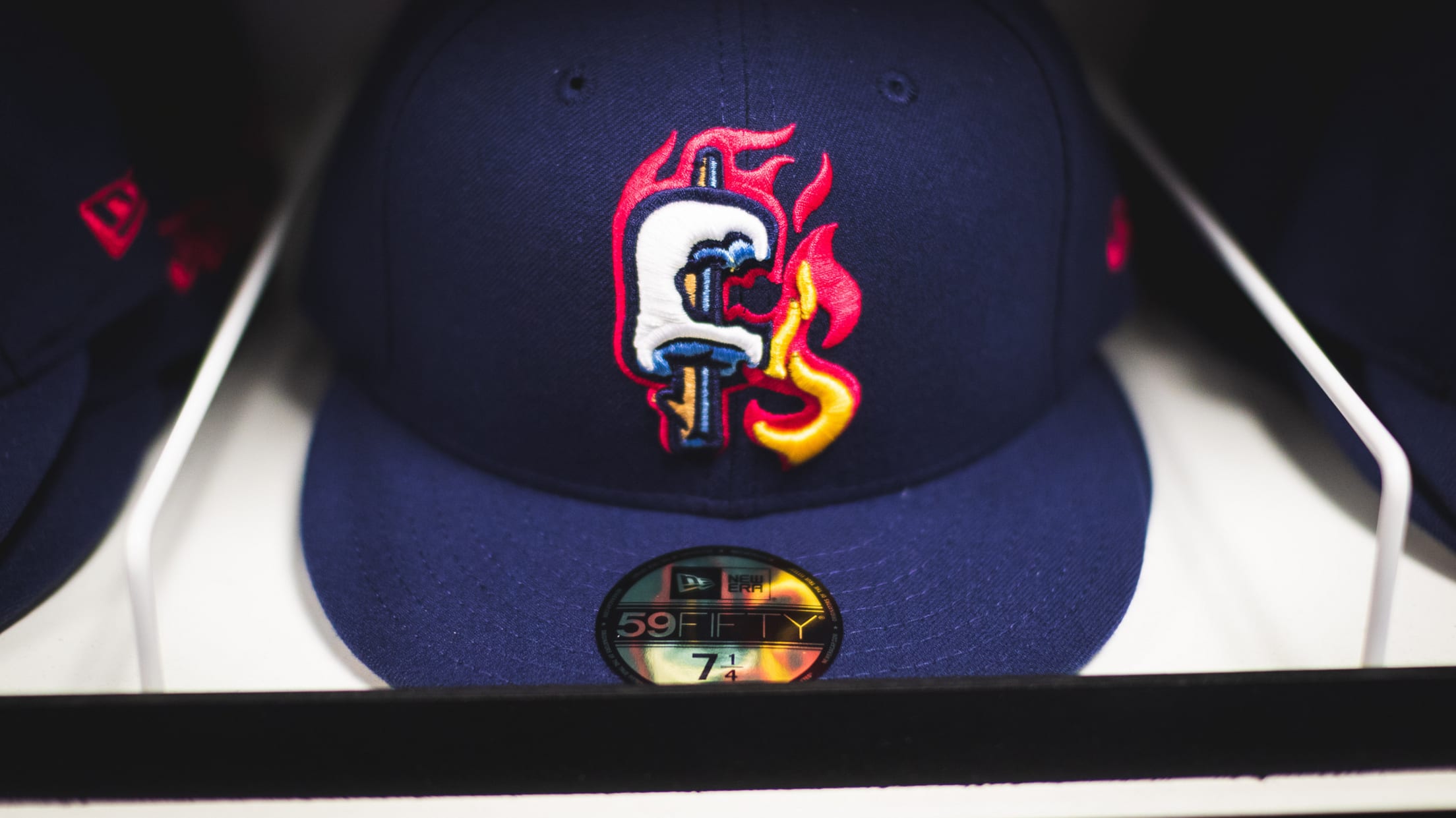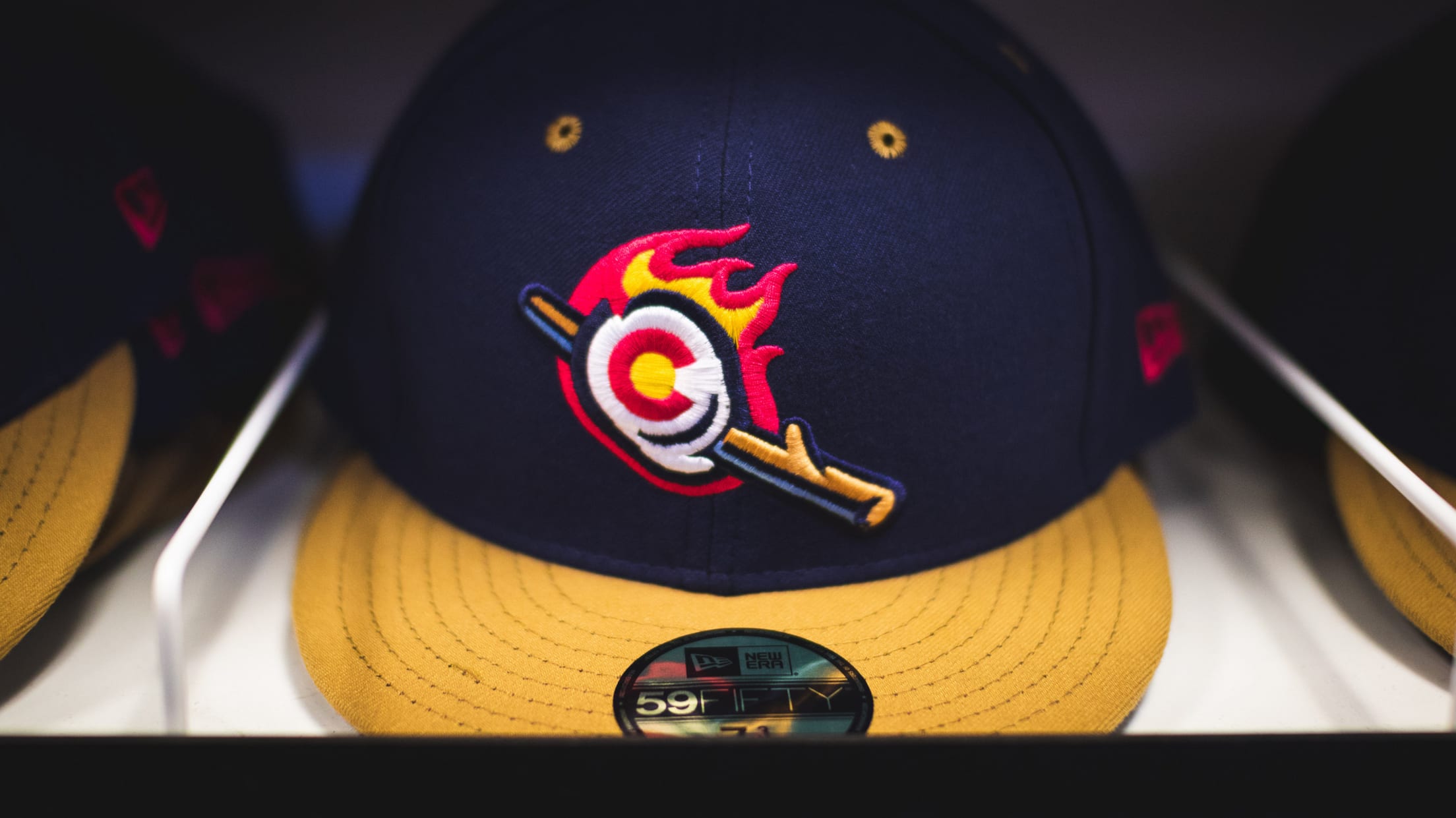 (Photos by Bobby Stevens/MiLB.com)