Eastern notes: O's Berry building momentum
Bowie left-hander looks to return to Baltimore following one-day stint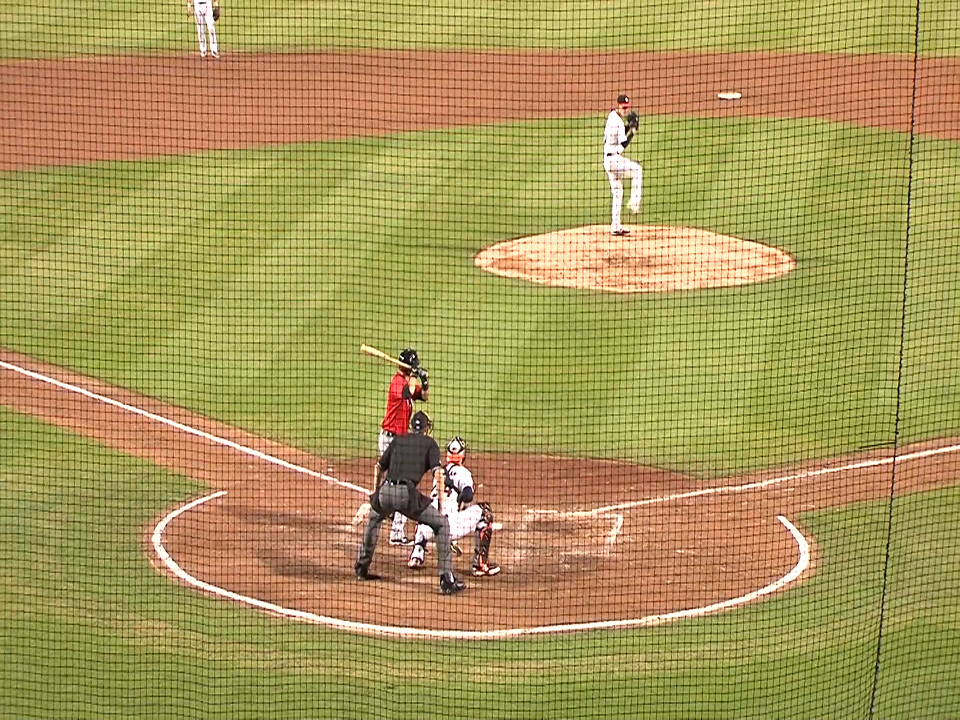 By Craig Forde / Special to MiLB.com | July 23, 2014 10:00 AM ET
Every organization desires thoroughbreds for their pitching stable and the Baltimore Orioles have just that in left-hander Tim Berry, who is racking up innings and carrying some solid momentum heading into the final stretch of the season.
In his fifth year as a pro, the 2009 50th-round selection has enjoyed a whirlwind 12 months, reaping rewards that have helped him realize his potential and what lies ahead.
"I feel like I'm making a lot of progress lately," said the Orioles' No. 6 prospect. "I'm just really trying to polish my game so I can be ready when I get the chance to move up."
The Orioles rolled the dice on Berry coming out of San Marcos High School in California, knowing he would require Tommy John surgery before he could begin his professional career. He worked out of the bullpen during his debut season in the Gulf Coast League in 2010 and after showing no wear, he has since made 96 career starts, logging over 110 innings in each of his first four full seasons.
In his career, he has already worked 528 1/3 innings and thus far this season, in 19 starts, Berry has tossed 111 frames for the Double-A Bowie Baysox, leading the team with 93 strikeouts to only 37 walks.
"It's of huge importance," Berry said of his workload. "That's basically what a starter's job is, to go out there, eat innings and keep your team in the game. If you do that, you're going to be playing for a long time."
After a breakout season with the Class A Advanced Frederick Keys last year, going 11-7 with a 3.85 ERA in 27 starts, Berry was sent to the Arizona Fall League where he helped the Surprise Saguaros to a title. He was added to the Orioles' 40-man roster shortly thereafter and sent to Spring Training with the big club.
"It's kind of like baby steps," said Berry. "In the fall, you get to face better talent, and I learned a lot from [Surprise pitching coach] Alan Mills.
"Going into big league spring, I'm seeing even better talent, I'm around better players, which kind of made me grow. Going through that process has helped me," he added.
On June 6, in the midst of an All-Star season with Bowie, Berry got a phone call at his hotel room from manager Gary Kendall and was told he was getting called up to the Orioles.
"It was a really cool and useful experience," said Berry. "I got a taste of what I want to do in the future. I also came away from it saying that I think I can do this."
A one-day stay was enough to whet Berry's appetite, and since returning to Bowie, he's gone 2-2 with a 3.02 ERA in eight starts for the Baysox. He racked up a perfect inning for the Western Division in the Eastern League All-Star Game, too.
Although never looking ahead of the batter in front of him, after what he has shown and proved this season, he is hungry for a return trip to Baltimore in which he gets to stick around a bit longer. Until that time, he is looking to simply stay within himself and the process that has gotten him this far.
"My motivation and my purpose every day is to remain as much in the process as I can," said Berry. "Being in each pitch, being completely aware and focused where I am at that moment.
"Hopefully, next time that I go up [to Baltimore], it's less than a fly-by."
In brief
Support your local pitcher: Despite going 0-1 over his last four starts, Akron hurler Joe Colon has allowed just three earned runs and struck out 20 over 21 1/3 innings. In his last seven starts, he is 3-1 with a 1.52 ERA. Colon, who is tied with a league-high 20 starts, is second in the league with a 2.50 ERA.
Building a dozen: Fisher Cats shortstop Kevin Nolan ran his hitting streak to 12 games, collecting hits in both ends of the team's doubleheader against Trenton on Monday. The New Hampshire native is batting .370 during the stretch with eight doubles and six RBIs. Nolan is hitting .361 for the month of July.
Keeping things local: Giants No. 8 prospect Clayton Blackburn has hurled 52 1/3 innings without allowing a baseball to leave the yard. The Richmond starter last served up a homer Aug. 21 of last season, when he gave up three while pitching with Class A Advanced San Jose. Blackburn also worked five innings without allowing a home run while on a rehab stint in Arizona in June.
Craig Forde is a contributor to MiLB.com. This story was not subject to the approval of the National Association of Professional Baseball Leagues or its clubs.
View More