Johnson snags honor from Red Sox
Ninth-ranked prospect named organization's Pitcher of the Year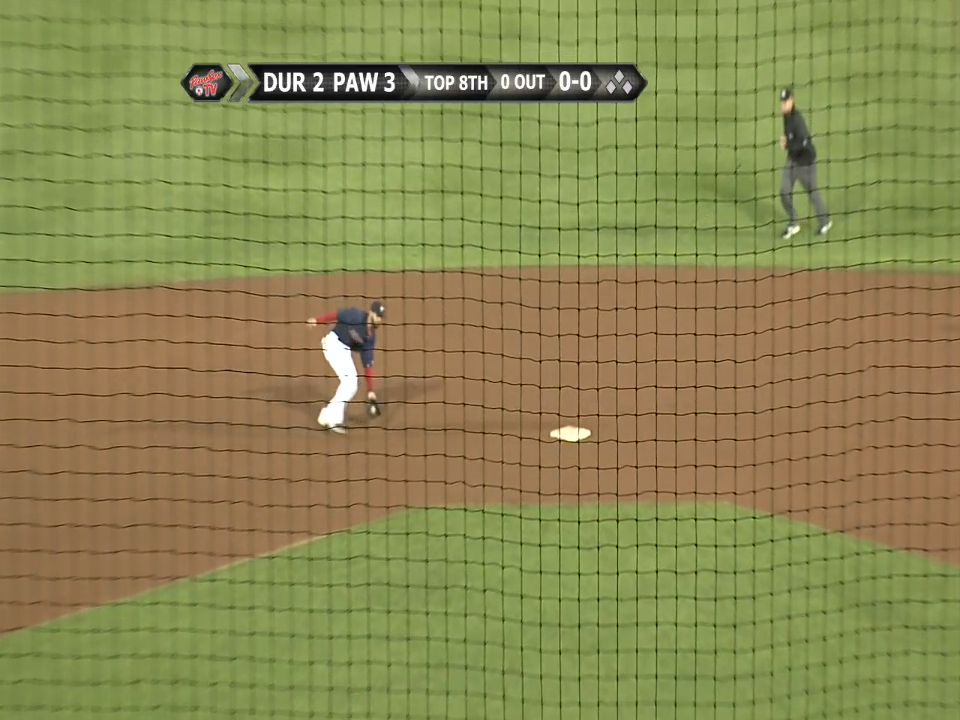 By Robert Emrich / MiLB.com | September 27, 2014 7:41 PM
Brian Johnson's visit to Fenway Park on Saturday ended much more pleasantly than his last.
The Red Sox's No. 9 prospect received the organization's Minor League Pitcher of the Year award, while outfielder/infielder Mookie Betts claimed Player of the Year honors.
Johnson earned the award after going 13-3 with a 2.13 ERA in 25 starts between Class A Advanced Salem and Double-A Portland. The ERA led Boston Minor Leaguers, while the 23-year-old left-hander ranked third in wins and second with 132 strikeouts. He joined Triple-A Pawtucket for the Governors' Cup playoffs and struck out seven over six solid innings in Game 2 of the Finals.
"It's exciting," Johnson told MLB.com. "I'm happy to be back. I'm here for a positive reason instead of a negative reason. I'm really happy to be here."
Johnson's last trip to Fenway ended horrifically, as he was hit in the face by a line drive while pitching in the Futures at Fenway game on Aug. 18, 2012, two months after the Red Sox drafted him 31st overall. It's been a long road back for the University of Florida product, who this year eclipsed the 100-inning mark for the first time as a pro.
"At first, it was physical because I couldn't eat for about six weeks. That was the tough part of it," Johnson said. "After that, it was more mental, going out there with the aspect of getting a 'W' for my team and going out there competing with my team from the sense of, I thought a successful outing at first was just not getting hit again."
Johnson made 19 starts in 2013, putting the incident behind the best way he could -- by pitching.
"I try not to think about it anymore," he said on July 27, 2013. "I worked a lot this offseason with our mental coach, Bob Tewksbury of the Red Sox. I put it behind me. It was tough starting Spring Training a little bit, but the more and more I went out, the less and less it bothered me and I got more comfortable on the mound."
Betts was rewarded after leading the organization with a .345 batting average, finishing fourth with 65 RBIs and third with 33 stolen bases, despite playing only 99 games before a promotion to the big leagues.
Shortstop Deven Marrero, the Red Sox's No. 10 prospect, was named Defensive Player of the Year.
Robert Emrich is a contributor to MiLB.com. Follow him on Twitter @RobertEmrich. This story was not subject to the approval of the National Association of Professional Baseball Leagues or its clubs.
View More