Nuts' Flemer outlasts Giants' Biagini for win
Rare California League pitching showcase ends in Modesto one-hitter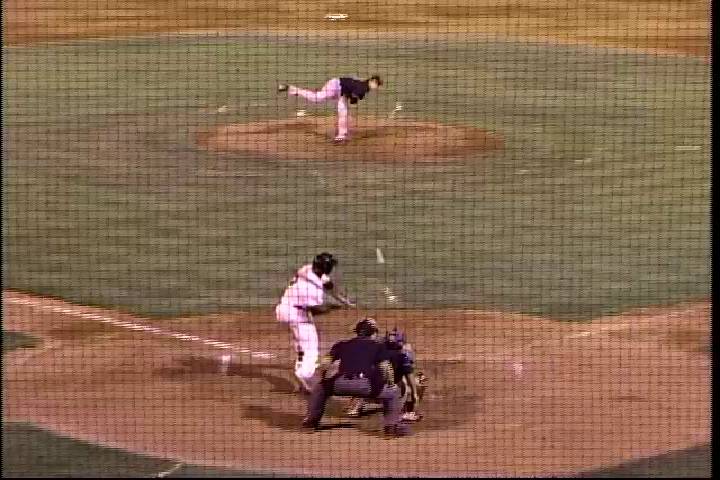 By Josh Jackson / MiLB.com | August 22, 2014 3:04 AM ET
A baseball phrase seldom used in the California League described Thursday's matchup between Modesto's Matt Flemer and San Jose's Joe Biagini -- pitching duel.
"You've got to enjoy them when you can. In this league, there are plenty of 10-8, 10-9 ballgames," Flemer said. "It's nice to see the pitchers get a little something."
Biagini tied a career high with 10 strikeouts over six innings, permitting two runs on five hits and three walks, but Flemer won the day. The Rockies right-hander allowed one run over eight frames, fanning eight and walking one in the Nuts' 2-1 one-hit victory over the Giants.
"It kind of makes it easy in a sense, because we feed off each other," Flemer said. "When [Biagini] has quick innings, that gets me right back out there, and we're both in rhythm. He was outstanding too. He's one of the better pitchers in this league. Fortunately for us, we were able to get a few key hits in one inning."
Flemer sports a 12-9 record with a 4.83 ERA at the Class A Advanced level. The only hit he allowed was a fourth-inning home run by Ryan Lollis, which came on an 0-1 changeup.
"I would still throw the same pitch," the Cal product admitted. "Credit to him -- he jumped all over it. There's not a pitch I would take back all night, but maybe I'd change the location."
After the dinger, Flemer retired 15 in a row, striking out two in the fifth and working cleanly through the eighth.
"The first time through the lineup, we struggled with getting ahead. I only got ahead of one batter through the first nine," he said. "After that, I started getting ahead, mixing in my offspeed stuff for strikes, keeping them off balance a little."
Flemer faced and retired former Golden Bears teammate Mitch Delfino three times, striking him out twice and on a flyout once.
"He's gotten the best of me plenty of times, dating back to fall ball games and things like that," Flemer said. "He's the one guy whose name in the lineup I circled, just because we're such good friends on and off the field. He battles. I know how he battles and I know he'll get me sometime in the future."
Flemer threw 98 pitches, 63 for strikes, and handed the ball over to Rayan Gonzalez. Gonzalez tossed a perfect ninth to earn his 10th save for Modesto.
"I was at my pitch limit at the end of the eighth," Flemer said. "Gonzalez has been such a good guy closing the door for us, it makes it easier knowing he's going to come out and you're going to get the win."
Biagini, who fell to 9-9 with a 4.17 ERA, surrendered his two runs on four straight singles in the second, although he did strike out the side in that frame.
"We had a little trouble in that second inning, but we were able to minimize the damage," he said. "That's the name of the game over the long season."
He did realize throughout the course of his outing that he was racking up an awful lot of strikeout victims.
"You never want to keep track or have your mind full of those things as you concentrate on the next pitch, but you do get a sense," the UC Davis product said. "Although that's not my main goal, because I want to get my fielders involved, you can never complain when that happens. Sometimes that's just the way the game goes, depending on the other team's approach."
But Biagini wasn't entirely pleased that he threw 101 pitches without getting into the seventh.
"Strikeouts are always a result you're not directly going for, especially with me. I wasn't able to go as deep into the game because I had a lot of strikeouts, which require a lot of pitches," he said.
"The goal is always to be as efficient as possible. But [San Jose catcher Ben] Turner had a good idea of what was working, and we were able to get some guys and remain effective."
Biagini and Flemer have faced off twice before this season -- Biagini came away the victor in their May 8 matchup, and Flemer won on June 8.
"He threw well [Thursday]," Biagini said of Flemer. "He's a good competitor. He knows what's effective. From the times I've seen him pitch, he's been consistent at being able to be in control with all his pitches -- he can throw a multiple pitches for strikes -- and he's always a tough matchup."
Josh Jackson is a contributor to MiLB.com. This story was not subject to the approval of the National Association of Professional Baseball Leagues or its clubs.
View More