Phillies obtain former No. 1 pick Appel
Four other pitchers included in Philly-bound package for closer Giles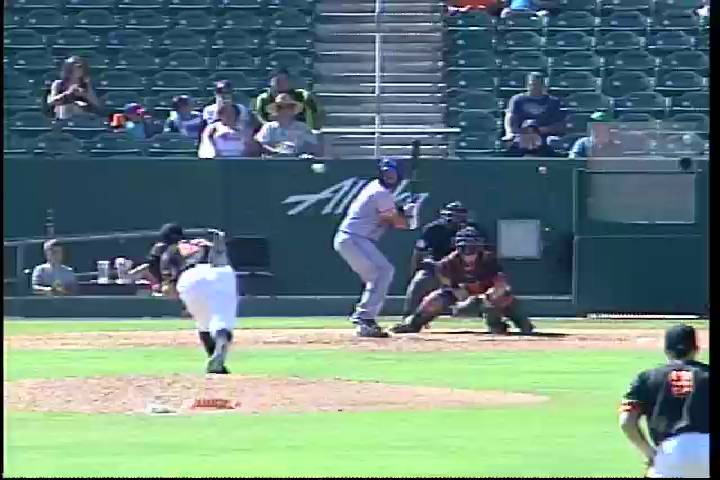 By Josh Jackson / MiLB.com | December 12, 2015 4:49 PM
Three days after reports had Derek Fisher going from the Astros to the Phillies, it appears the 2014 Draft's No. 37 overall pick is staying put.
The No. 1 overall pick of the 2013 Draft, however, is on the move. The Phillies announced Saturday that their haul for Ken Giles consists of Mark Appel -- the No. 43 prospect in baseball -- fellow Minor League righties Harold Arauz and Thomas Eshelman as well as big league pitchers Vincent Velasquez and Brett Oberholtzer. Along with the Major League closer, the Astros will receive infield prospect Jonathan Arauz.
The swap marks the second time in five days that a top overall pick has been traded. Dansby Swanson, the top pick in this June's Draft, was a major piece in the deal that sent right-hander Shelby Miller from Atlanta to Arizona.
Including Appel, six of the Phillies' Top 10 prospects have come into the system since June. No. 3 Jake Thompson, No. 4 Nick Williams and No. 5 Jorge Alfaro were all acquired in the deadline deal that moved Cole Hamels to the Rangers. No. 6 Cornelious Randolph and No. 10 Scott Kingery came aboard in this year's Draft. Appel slots in at No. 2 in the organization.
"The more I look, the more I see pieces coming together for Philadelphia," he told MLB.com. "I think Philadelphia is in a place where maybe the Astros were a couple of years ago. We've seen what the Astros have done. I'm excited to be a part of that in Philadelphia, and I think my goal is to get that to happen as soon as possible."
The 24-year-old righty was originally drafted by the Pirates with the eighth overall pick in 2012 but opted to return to Stanford for his senior season. He works with a four-pitch mix that includes a fastball which grades a 70 on the 20-80 scouting scale, and his slider rates a 60.
After debuting in short-season ball in the Houston system the next year, he struggled to a 2-5 record and a 9.73 ERA over 12 2014 starts in the Class A Advanced California League before finding his form in the Double-A Texas League,where he went 1-2 with a 3.69 ERA over seven games -- six starts -- between July 30 and the end of the season. That October, he reported to the Arizona Fall League and held some of baseball's brightest prospects to a .167 batting average while posting a 2.61 ERA over 31 innings.
Appel made 13 starts in the Texas League this year, going 5-1 with a 4.26 ERA before spending the second half of the year with the Triple-A National Champion Fresno Grizzlies. In the Pacific Coast League, he was 5-2 with a 4.48 ERA over 12 starts.
Harold Arauz, 20, signed with the Astros out of Panama in 2011. After working in the Dominican Summer League in 2012 and 2013, he's spend the last two years in the States. He split 2014 between the Rookie-level Gulf Coast League and Appalachian League, going 5-3 with a 3.23 ERA. This year, he was 0-5 with a 5.75 ERA in the Class A Short Season New York-Penn League.
Eshelman, drafted 46th overall in June out of Cal State-Fullerton, was the Astros' No. 14 prospect. The 21-year-old California native made two starts in the Rookie-level Gulf Coast League and two for Class A Quad Cities, going 0-1 with a 4.35 ERA and eight strikeouts over 10 1/3 innings. He becomes Philadelphia's No. 13 prospect.
Velasquez was a top-five prospect for Houston as he posted a 1.91 ERA with 45 strikeouts over 33 innings in nine games, including five starts, for Double-A Corpus Christi. In three stints with the Astros, the 23-year-old right-hander was 1-1 with a 4.37 ERA and 58 strikeouts over 55 2/3 innings.
Oberholtzer, a 26-year-old southpaw, split the season between Triple-A Fresno and Houston. He was 7-4 with a 3.86 ERA in 12 Pacific Coast League starts and 2-2 with a 4.46 ERA in eight Major League starts. The 2008 eighth-round pick is a native of Christiana, Delaware, which is about 45 minutes from Philadelphia.
The Minor League return for the Astros -- Jonathan Arauz -- is a 17-year-old shortstop from Alanje, Panama, a town about 55 kilometers from pitcher Arauz's native Chiriqui. He batted .254/.309/.370 across 44 Gulf Coast Leagues this season, which was his first as a pro.
"Our primary objective this offseason has been to add quality arms to our bullpen," Houston general manager Jeff Luhnow said in a statement. "Ken Giles is a premium pitcher who will play an important role by getting critical outs for the Astros for years to come. Arauz is an exciting young shortstop with tools. He adds to our depth of infield position player prospects."
Josh Jackson is a contributor to MiLB.com. Follow and interact with him on Twitter, @JoshJacksonMiLB. This story was not subject to the approval of the National Association of Professional Baseball Leagues or its clubs.
View More