Rangers Prospect Primer: Brinson on way
Gallo's power remains elite; Mazara praised for strong arm, accuracy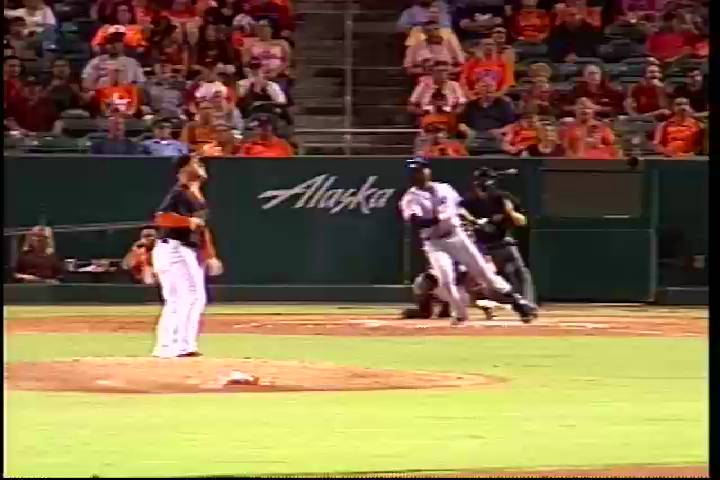 By Danny Wild / MiLB.com | March 29, 2016 10:30 AM
Some players are on the verge of stardom, others are entering a crucial phase of their development and still others are getting their first tastes of full-season ball. With the 2016 season approaching, MiLB.com takes a look at the most intriguing prospects from each MLB organization.
Loudest tool: Joey Gallo, 3B
Gallo takes this designation for the second straight season and with good reason. With 29 homers between the Minors and his time in Texas last season, the Rangers fans are pretty familiar with what the lefty-swinging slugger brings to a lineup. Questions remain about whether the 2012 first-round pick can cut down on strikeouts and become a more consistent, patient hitter, but his power makes him both the Rangers' No. 1 prospect and MLB.com's No. 9 overall prospect entering 2016.
"There's not much more you can say about his power -- he can hit it out of any ballpark and in any league, and he can go out of the park to all fields," said Mike Daly, the Rangers' senior director of Minor League operations. "Last year was a good year, a learning year. He made the jump from Double-A to the big leagues, had a good feel for it, and he'll open the season in Triple-A now."
Gallo hit .314 in 34 games at Double-A Frisco, but batted just .195 in 53 contests after returning to the Minors at Triple-A Round Rock. Daly thinks the power-hitting third baseman will figure things out as he develops, though.
"Historically, he's made adjustments year by year. From low-A to high-A, he had a good year in Myrtle Beach. When he was sent back down last year, he made adjustments and outplayed the league in Double-A in Frisco," said Daly. "So his power will clearly play. He's a hitter, he's locked in, his swing covers the entire field, he's making pitchers come to him, and that's a real strength. We're excited, he's a hitter with power and that's a dangerous combo."
Shining star: Lewis Brinson, OF
The 21-year-old reached Triple-A last year and figures to see time in the Majors this summer if he's healthy and forces Texas' hand. A 2012 first-round pick, Brinson hit .332 with 20 homers, 69 RBIs and 18 stolen bases in 100 games between Class A Advanced High Desert, Frisco and Round Rock last year, showing off plus power and speed.
"He went to the Fall League, went to Puerto Rico, so he played this offseason, which I think lined him up for an outstanding spring," said Daly, who commended Brinson for a recent walk-off homer to beat the Royals in Spring Training. "I think he's a really good prospect, he continues to manage the strike zone better and cut down on strikeouts and increase his walks. He knows how to use the whole field and with power. He uses every part of the park, he's a premium defender in center field, he can throw. He's a guy who's right on the cusp -- we'll probably see him at some point in 2016."
Brinson said he's focused on reaching the Majors with Gallo and fellow outfield prospect Nomar Mazara.
"I love those guys, those guys are my brothers. We came up together, we're going to get to the big leagues together, we're going to help this team win," Brinson told SportsDay in Dallas. "We can't wait to get up there and help the Rangers win. We're really close, having these prospect tags on us. My goal is to not have that anymore, which means I've been in the big leagues and helping the Rangers win. We came up through Rookie ball together, pretty much all levels together, hopefully we're going to all play together this year again and get to the big leagues together and help these guys win."
Major League-ready: Nomar Mazara, OF
Still just 20, Mazara impressed last season when he hit .296 with 14 homers and 69 at two levels. The right fielder's got lots of power and the Rangers love his arm strength from the corner outfield, but he'd need to squeeze into an outfield that already includes Ian Desmond and Shin-Soo Choo at the corners.
"Nomar is the type of guy where it depends what kind of start he gets off to," Daly said. "We have a good Major League team that's pretty set, so I think if he can get a corner outfield spot -- I know Desmond and Choo are there [in Texas], but I think that's going to dictate things, and how he does down there [at Triple-A] and what are the options to play and continue at the Major League level. He's a very good all-around player, offensively and as a defender. He's got a plus arm, but it's also plus accuracy. That was something that he always showed, a strong arm, but he had a knack for putting throws on the base. That's something we expect to him continue."

Full-season debutants: Andy Ibanez, 2B
The 22-year-old signed with the Rangers after leaving Cuba last year, receiving $1.6 million, but he hasn't suited up in a game ... yet. That should change after Daly said the second baseman is likely to make his Minor League debut at Class A Hickory.
"I think he can swing the bat and put numbers up right away," said Daly. "He will play a little of second base. He's had a good spring, he knows how to be a professional hitter. He doesn't strike out much, he gets his walks, he has power, especially to the pull side. He drives the ball into the gap."
Ibanez was just 19 on Cuba's World Baseball Classic roster in 2013 and played well enough in the country's top leagues to warrant attention from Major League scouts. He defected in 2014 and signed with Texas this past July.
"He's a guy we're excited to see debut," Daly said. "Given his age, he's above the average age in that league and we can see him getting up to high-A if it's appropriate."
Back and healthy: Michael Matuella, RHP
Matuella was a potential No. 1 pick in the 2015 Draft, but concerns about him needing arm surgery saw him slip to the third round, when Texas took the gamble. Sure enough, the former Duke ace underwent Tommy John surgery last April and missed the entire season.
Daly said the Rangers expect the 21-year-old right-hander will start the year working out in Arizona before making his debut in June, either with Hickory or Class A Short Season Spokane.
"He was a top-10 pick in everyone's mind, and we got him fourth pick, third round. He's been out in Arizona rehabbing, so we're hoping to get out of there in June," said Daly. "I'm excited about seeing him. [There have been] positive reports so far in Arizona, he's progressing as scheduled and planned. He should make his 75-100 innings limit based on how much season is left. But he looks great, it's a big platform to get him ready for a full plate in 2017."
More to keep an eye on: Dillon Tate was the Rangers' first-round pick in last year's Draft, going fourth overall, but logged just nine innings last season -- he allowed one run on three hits with eight strikeouts for Hickory and Spokane. Expect a full season in 2016 for the right-hander, who received a $4.2 million signing bonus. ... Rangers fans have heard about Luke Jackson for several years. and he finally reached the Majors in September. Once considered a top prospect as a starter, he enters the season as the Rangers' No. 17 farmhand and is pitching mostly out of the bullpen. He'll look to make his case as a late-inning stopper this year at Triple-A. ... Third baseman Patrick Kivlehan will make his Rangers debut in April after coming over from the Mariners in the Leonys Martin deal. He had 22 homers and 73 RBIs last season, and at 26, hopes to show he can play above the Pacific Coast League ... like Ibanez, Leody Taveras is another hyped international signing who has yet to debut for Texas. Just 17, the outfielder scored a $2.1 million signing bonus and figures to -- at worst -- see time in the Dominican Summer League this year.
Danny Wild is an editor for MiLB.com. Follow his MLBlog column, Minoring in Twitter. This story was not subject to the approval of the National Association of Professional Baseball Leagues or its clubs.
View More