Texas notes: Dozier has eye on Royal prize
Naturals third baseman meeting goals on march toward Kansas City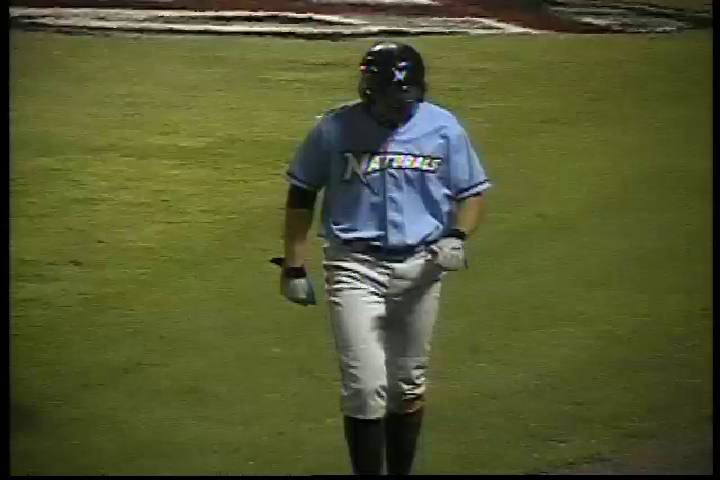 By Todd Traub / Special to MiLB.com | August 5, 2014 10:00 AM ET
So far, Hunter Dozier has only had to move a few feet to his right, but the former shortstop and current Northwest Arkansas third baseman is willing to move farther than that to stay on course.
"Any position, I'll play any position," said Dozier, drafted eighth overall in 2013 and ranked as the No. 4 prospect in the Royals organization.
Dozier, Stephen F. Austin State's all-time hits leader and the school's highest-ever drafted player, joins Southland Conference products such as the D-backs' Paul Goldschmidt (Texas State) and the Giants' Hunter Pence (University of Texas at Arlington) in the pro ranks and has his eye on joining them in the big leagues sooner rather than later.
With that in mind, he put himself on an accelerated schedule this season. To get to Double-A in his first full year was item No. 1 on the checklist.
"I set my goals at the beginning of the season, and that was one of my goals," Dozier said. "Whenever it happened, I didn't set a timetable. I just knew I wanted to be here. So when I got the call I was very happy."
Dozier was batting .295 at Class A Advanced Wilmington with 18 doubles, four home runs and 39 RBIs when the call came in mid-June. He's had peaks and valleys since arriving in the Texas League, hitting .333 after his first week but struggling for much of July as his average dropped to .211.
"The pitching up here, they know exactly what they want to do to you," Dozier said. "They have a game plan for each hitter and they know your weak spots. It's adjustments as hitters we have to make; it's adjustments I'm still continuing to have to make. The competition is really good up here."
Dozier helped Rookie-level Idaho Falls to a Pioneer League championship last year, hitting .303 with 43 RBIs before moving on to Class A Lexington, where he batted .327 in 15 games.
He said he had a slow start before getting his stroke squared away at Wilmington, but he's on course with his Double-A promotion.
"We're facing some of the best guys in each organization," Dozier said. "Double-A is kind of the place you want to be. A lot of guys get called up from Double-A."
It is also Dozier's second year as a third baseman, a transition he began after a few games last year.
"I 'm working hard at it, still learning it," said Dozier, listed at 6-foot-4, 220 pounds. "The ball just gets on you quicker. It's different reads, just learning positioning and stuff, but the more I play -- and playing every day -- helps a lot."
Speculation has Dozier soon challenging Royals third baseman Mike Moustakas, who's had his struggles at the plate and was briefly sent back to Triple-A Omaha this year. Dozier said he tries to keep his fingers in his ears when such talk is bandied about, but he makes no secret of his big league goal.
"I try not to look too much into it," he said. "That's my dream to play in the big leagues. I want to do that and I want to do that as quick as I can. It doesn't matter what position."
In brief
Cruz's control: Luis Cruz continues to shine for Corpus Christi. In 10 games since coming off the disabled list, the left-hander (7-6, 3.14 ERA) is 3-1 with a 2.38 ERA and 50 strikeouts against nine walks.
Showing up: Andrew Faulkner and Jake Thompson made successful, back-to-back pitching debuts with Frisco over the weekend. Faulkner, a left-hander, struck out eight in six innings in a 3-1 win over San Antonio on Saturday night, and the right-handed Thompson followed with nine strikeouts over 6 2/3 innings in a 3-0 victory against the Mission.
Sweeping up: Arkansas' Tyler DeLoach, up from the California League, also enjoyed a successful Double-A debut Sunday. The left-hander worked five innings and combined with two relievers on a six-hitter as Arkansas completed a sweep of Springfield and moved four games ahead of Northwest Arkansas for the North Division lead.
Todd Traub is a contributor to MiLB.com. This story was not subject to the approval of the National Association of Professional Baseball Leagues or its clubs.
View More