The Show Before the Show: Episode 136
Angels' Hermosillo discusses road from 28th round to 40-man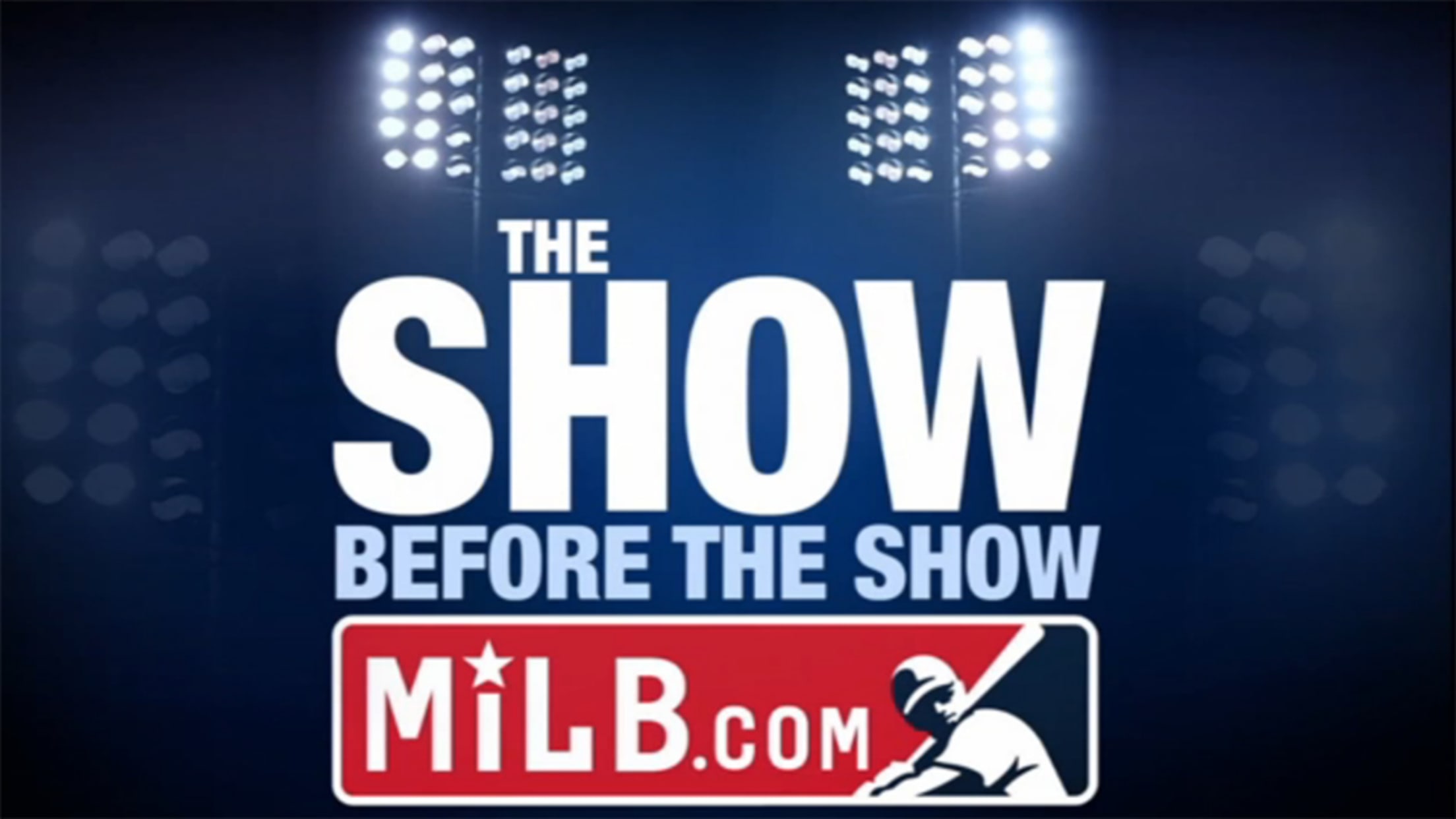 Check out the latest episode of The Show Before the Show, MiLB.com's official podcast. A segment rundown is listed below, in case you want to skip to a particular section. Like the podcast? Subscribe, rate and review The Show Before the Show on iTunes. The podcast is also available via
Check out the latest episode of The Show Before the Show, MiLB.com's official podcast. A segment rundown is listed below, in case you want to skip to a particular section. Like the podcast? Subscribe, rate and review The Show Before the Show on iTunes. The podcast is also available via the Stitcher app and Google Play. Send your questions and feedback to [email protected]. You can follow hosts Tyler Maun (@TylerMaun) and Sam Dykstra (@SamDykstraMiLB) on Twitter.
Listen to The Show Before the Show Podcast »
Recommended reading

Three Strikes (2:03)
The first two strikes this week come from Twitter user @john71105. John asked Tyler and Sam first to tackle the top prospect busts, excluding those who have been injured, during their individual Minor League tenures.
Strike Two has a much happier tone with the co-hosts discussing which Major Leaguers have been pleasant surprises following low or non-existent prospect statuses in the Minors.
Finally, Tyler and Sam quickly go through some of the big names that were added to 40-man rosters ahead of the Rule 5 eligibility deadline and what those moves mean for prospects.
Michael Hermosillo interview (26:31)
The Angels' No. 12 prospect calls into The Show Before the Show to talk about his recent addition to the 40-man roster, how he walked away from a college football scholarship when Los Angeles took him in the 28th round in 2013 and how he's grown over his five seasons in the Minors.
Ben's Biz Banter (47:59)
MiLB.com's Benjamin Hill is back for his weekly podcast segment to discuss his blog post on the 13 parks he's visited that no longer have Minor League ties and his Batting Around column featuring the Mexican League's move to Laredo, Texas.
Wrapping up (1:09:30)