The Show Before the Show: Episode 50
Brewers' Denson, Rockies' Rodgers discuss progress from Arizona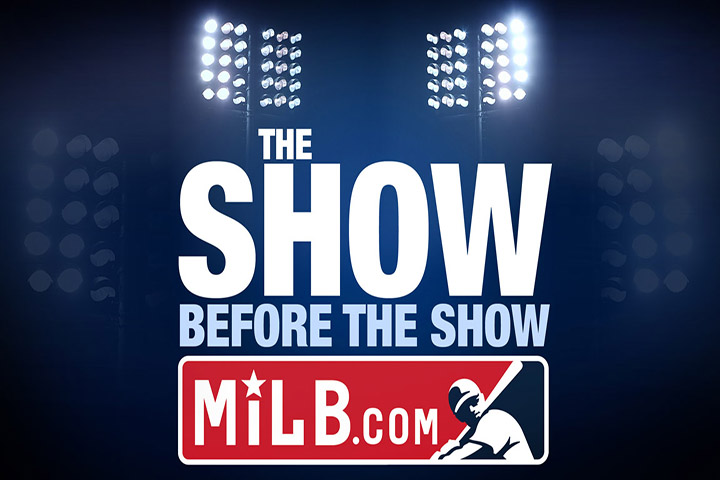 By MiLB.com | March 18, 2016 11:02 AM
Check out the latest episode of The Show Before the Show, MiLB.com's official podcast. A segment rundown is listed below, in case you want to skip to a particular section. Like the podcast? Subscribe, rate and review The Show Before the Show on iTunes. Send your questions and feedback to podcast@milb.com. You can follow hosts Tyler Maun (@TylerMaun) and Sam Dykstra (@SamDykstraMiLB) on Twitter.
Listen to The Show Before the Show Podcast »
Episode 50:
Three Strikes (2:26)
With Sam back from Florida and Tyler returning from Arizona, the guys kick off the opening segment by sharing stories about what they learned from their respective trips to Spring Training.
With Grapefruit and Cactus League action rolling along, top prospects are being cut from Major League camp and reassigned or optioned back to the Minors. Tyler and Sam discuss what those moves mean for players like J.P. Crawford and Jameson Taillon, who could be back with their big clubs soon.
Former Cardinals prospect Tyler Dunnington wrote to Outsports this week about how he quit baseball after hearing teammates and coaches talk about killing gays. The Minor League community offered support for the former pitcher, who is gay, and Tyler and Sam discuss what Dunnington's story means about the culture of the modern game and where it needs to go from here.
David Denson interview (32:00)
Tyler talked to Brewers prospect David Denson for a MiLB.com story about his move to the outfield but also got the 21-year-old's thoughts on Dunnington and how coming out as gay has taken a weight off his own shoulders.
Brendan Rodgers interview (43:15)
The Rockies' top prospect talked to Tyler in Arizona about his first Spring Training, the issues he had to overcome at Rookie-level Grand Junction last year and what he hopes to do in his first full season.
Ben's Biz Banter (49:23)
MiLB.com's Benjamin Hill rejoins the podcast for his special segment to discuss how a new Astros-Nationals Spring Training complex could affect the Florida State League and the Harrisburg Senators' plan to start a Life-Size Bobblehead Hall of Fame.
Wrapping up (1:04:15)
Listen to The Show Before the Show Podcast. This story was not subject to the approval of the National Association of Professional Baseball Leagues or its clubs.
View More