The Show Before the Show: Episode 51
Astros strength coach Balkovec talks breaking barriers as woman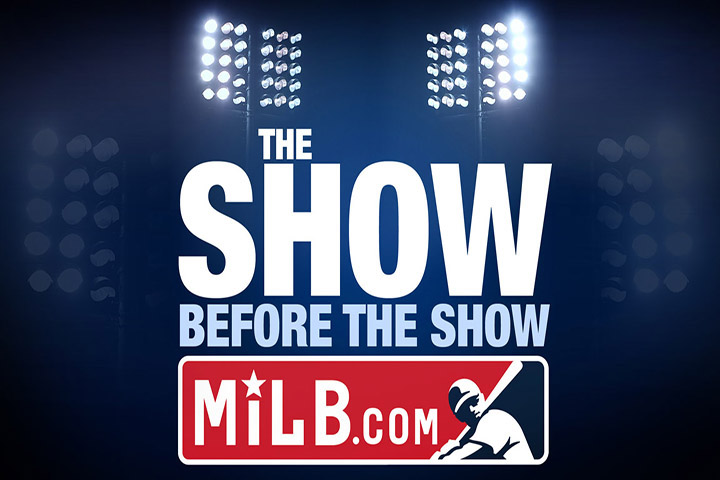 By MiLB.com | March 24, 2016 11:35 AM
Check out the latest episode of The Show Before the Show, MiLB.com's official podcast. A segment rundown is listed below, in case you want to skip to a particular section. Like the podcast? Subscribe, rate and review The Show Before the Show on iTunes. Send your questions and feedback to podcast@milb.com. You can follow hosts Tyler Maun (@TylerMaun) and Sam Dykstra (@SamDykstraMiLB) on Twitter.
Listen to The Show Before the Show Podcast »
Episode 51:
Three Strikes (1:24)
Tyler and Sam kick off the latest podcast with a breakdown of the MiLB.com Farm System Rankings, which placed the Dodgers and Braves in the top two spots. Sam talks about why those two organizations are so far above the other 28 and how the next tier of impressive systems goes from the Twins at No. 3 all the way to the Reds at No. 12 before a sharp drop off.
With those rankings in mind, the guys discuss which systems could be primed to make a big jump in 2016 and could be much higher in the rankings next year.
One of the biggest stories in baseball this spring was Tuesday's historic exhibition game in Havana in which the Rays took on the Cuban national team. The contest coincided with President Barack Obama's visit to the island, becoming the first sitting president to visit Cuba since 1928. Tyler and Sam talk about what that all means for the future of the game and potential future Cuban prospects.
Rachel Balkovec interview (28:32)
Rachel Balkovec of the Astros calls in to the podcast from the club's Spring Training facility in Kissimmee, Florida to talk about her road to becoming the game's first female strength and conditioning coach, how much pride she takes in developing people rather than just players and what has stood out to her in her first camp with Houston.
Ben's Biz Banter (42:50)
Wrapping up (1:05:30)
Listen to The Show Before the Show Podcast. This story was not subject to the approval of the National Association of Professional Baseball Leagues or its clubs.
View More