The Show Before the Show: Episode 57
Indianapolis pitching coach Kyles talks Taillon, Glasnow, rotation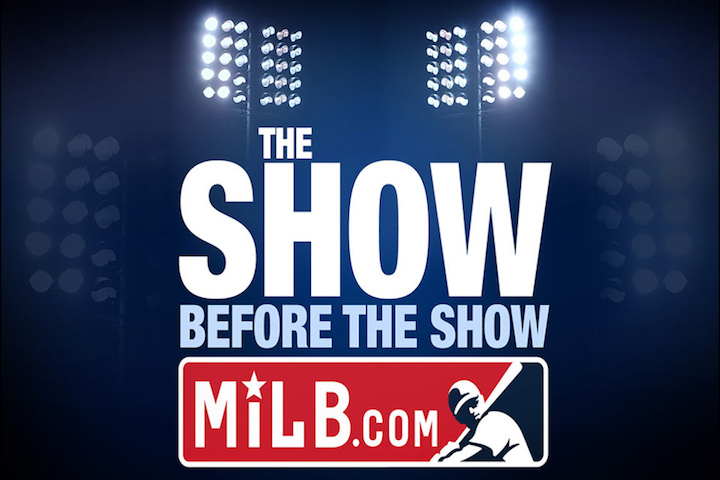 By MiLB.com | May 5, 2016 1:30 PM
Check out the latest episode of The Show Before the Show, MiLB.com's official podcast. A segment rundown is listed below, in case you want to skip to a particular section. Like the podcast? Subscribe, rate and review The Show Before the Show on iTunes. Send your questions and feedback to podcast@milb.com. You can follow hosts Tyler Maun (@TylerMaun) and Sam Dykstra (@SamDykstraMiLB) on Twitter.
Listen to The Show Before the Show Podcast »
Episode 57:
Three Strikes (1:33)
Tyler and Sam open the podcast by naming their respective Prospects of the Month for the first month of the Minor League season. (Spoiler: a pair of 2015 first-rounders are named.)
The guys take things the other way in Strike Two by discussing which prospects might have seen their stock drop with some rough performances in April.
Finally, Tyler and Sam close out the opening segment on a fun note. After Brett Phillips had yet another on-field encounter with an opossum over the weekend, the two hosts talk about which prospects they think would be the best animal wranglers in the Minor Leagues.
Stan Kyles interview (20:33)
The Indianapolis Indians were expected to have one of the most interesting rotations in the Minors this season and have followed through by leading the International League in ERA (2.55), WHIP (1.18) and shutouts (seven). Pitching coach Stan Kyles joined the podcast to talk about how the Pirates' Triple-A affiliate is fulfilling its promise and how Tyler Glasnow and Jameson Taillon are developing as potential front-end starters.
Ben's Biz Banter (33:28)
MiLB.com's Benjamin Hill joins the show for his weekly segment just before heading to the Carolinas on his first road trip of the season. Ben previews the excursion and also discusses Fresno's Classic Vinyl Night promotion.
Wrapping up (44:15)
Listen to The Show Before the Show Podcast. This story was not subject to the approval of the National Association of Professional Baseball Leagues or its clubs.
View More