The Show Before the Show: Episode 58
Ben Hill calls with updates from first road trip of '16 through Carolinas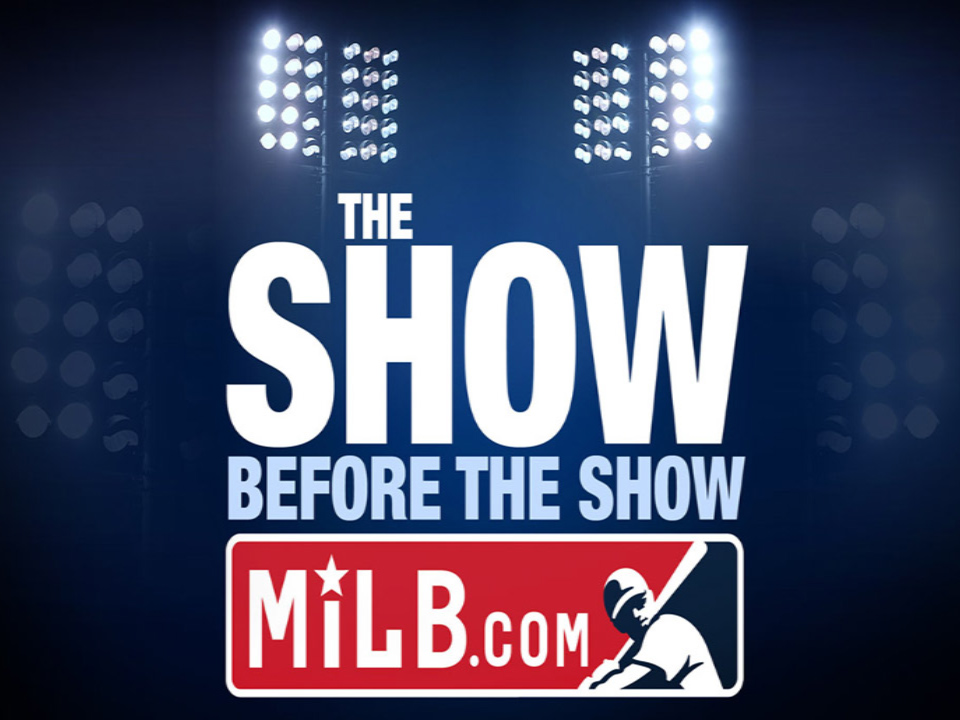 By MiLB.com | May 12, 2016 1:45 PM
Check out the latest episode of The Show Before the Show, MiLB.com's official podcast. A segment rundown is listed below, in case you want to skip to a particular section. Like the podcast? Subscribe, rate and review The Show Before the Show on iTunes. Send your questions and feedback to podcast@milb.com. You can follow hosts Tyler Maun (@TylerMaun) and Sam Dykstra (@SamDykstraMiLB) on Twitter.
Listen to The Show Before the Show Podcast »
Episode 58:
Three Strikes (1:24)
The guys begin the podcast with some of the Minors' biggest news of the week -- the 50-game suspension of top Royals prospect Raul Mondesi -- how it came about and what it means for the shortstop going forward.
Tyler and Sam move on to the International League, which will reportedly cut down its schedule from 144 games to 142 in 2017 and 140 in 2018 at the urging of Major League clubs and their farm directors. They discuss the positives and negatives of a smaller IL schedule. (Stories from The Virginian-Pilot and Pawtucket Times are referenced in the discussion and can be found in those links.)
The opening segment ends with a talk about this week's Toolshed, which featured Brewers No. 4 prospect Josh Hader and his future as a starter or a reliever.
Ben's Biz Banter (21:16)
MiLB.com's Benjamin Hill joins for an extended version of his weekly podcast segment to celebrate his first road trip of the Minor League season. Ben's trip has taken him around the Carolinas, starting in Greensboro and including stops in Durham (for Star Wars Night), Greenville, Charleston and Myrtle Beach. He also previews his upcoming stops in Columbia and Zebulon. Catch up on all of Ben's stadium visits on the Ben's Biz Blog.
Mike Trout discussion (41:27)
It's become one of the favorite topics in Major League circles these days. With the Angels already struggling and facing a tougher road with multiple injuries and a depleted farm system, should they consider trading superstar Mike Trout? Tyler and Sam look at which organizations even have the prospect talent to acquire Trout, and if it would be worth selling the farm for one player, even a generational talent like the Angels outfielder.
Wrapping up (55:29)
Listen to The Show Before the Show Podcast. This story was not subject to the approval of the National Association of Professional Baseball Leagues or its clubs.
View More