Yanks Prospect Primer: Mateo's elite speed
20-year-old shortstop led Minors with 82 steals; Sanchez gets closer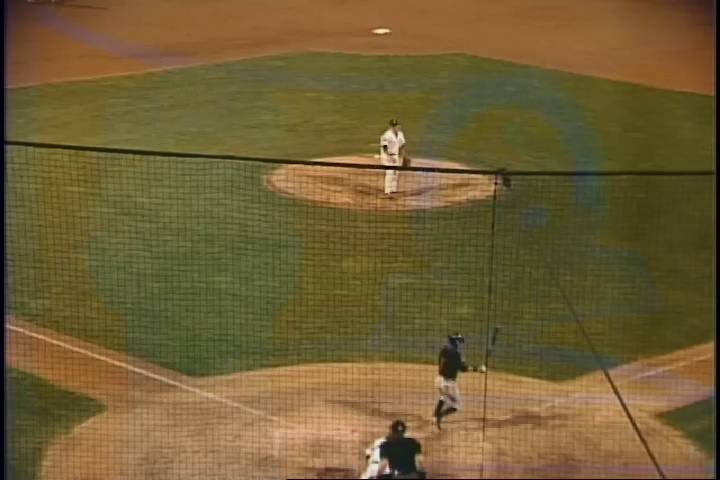 By Danny Wild / MiLB.com | April 4, 2016 10:00 AM
Some players are on the verge of stardom, others are entering a crucial phase of their development and still others are getting their first tastes of full-season ball. With the 2016 season approaching, MiLB.com takes a look at the most intriguing prospects from each MLB organization.
Shining star: Jorge Mateo, SS
Mateo enters 2016 as the Yankees' top-ranked prospect by both MLB.com and Baseball America, and that comes as no surprise: the 20-year-old is an elite basestealer, hits for average and is among the organization's better defensive infielders. He batted .278 with two homers, 40 RBIs, 43 walks and 82 stolen bases in 117 games between Class A Charleston and Class A Advanced Tampa last year, leading the Minors in steals and ranking second in the system in triples.
"An elite athlete is No. 1," Yankees vice president of player personnel Gary Denbo told Newsday. "He's the type of player you look for when you're scouting. He can run. He can throw. Everything he does is with quickness and great body control. He's continuing his development as a hitter."
Mateo's strong arm from shortstop boosts his value, and he actually saw his numbers at the plate go up last summer after a promotion -- he hit .321 at Tampa after batting .268 for Charleston and was 11-of-13 in stolen base attempts in the Florida State League.
Still, he's only 20 and figures to be a few years away from the Majors. New York has shortstop Didi Gregorious signed through 2016, and with Starlin Castro and Rob Refsnyder figuring in the middle infield picture for the near future, the Yankees won't rush Mateo to the Bronx.
"The quick bat speed is there," Denbo said. "He's able to hit it to all fields and every ball he hits he seems to hit hard, with little effort."
"He looks comfortable," Yankees outfielder Carlos Beltran told Newsday. "He's kind of like [Luis] Severino but as a position player. He looks like he's been here before. When you have confidence like that, it translates into success."
Major League-ready: Gary Sanchez, C
Sanchez made his long-awaited Major League debut last October and was on the Yankees' roster for the AL Wild Card Game, but he'll be back in Triple-A to start 2016 after going 1-for-21 in Spring Training. Only 23, Sanchez has been among the Yankees' top prospects for several years but has played only 37 games above the Double-A level. Last year in the Minors, he hit .274 with 18 homers, 62 RBIs and a .330 on-base percentage in 93 games.
"This is going to be a guy who's going to be without a doubt an everyday catcher in the big leagues," Yankees general manager Brian Cashman told NJ.com. "Real high ceiling."
For now, Austine Romine enters Opening Day as the backup to Brian McCann, and if New York keeps Sanchez at Scranton/Wilkes-Barre for more than a month, it'll delay his free agency by a year.
"I'm sure there's a lot of excitement in that young man. We really believe he's going to be a really good player," Cashman said.
Full-season debutant: James Kaprielian, RHP
Kaprielian was the 16th overall pick in last year's Draft out of UCLA and appeared in only five Minor League games, striking out 14 and walking four in 11 1/3 innings. Despite the limited experience, the Bombers invited him to Major League camp, where he allowed four runs over 3 2/3 frames in a pair of relief outings.
The 22-year-old righty was reassigned to Minor League camp in mid-March and figures to start the year with Charleston or Tampa after getting his feet wet in the New York-Penn League. He's the Yankees' top pitching prospect, thanks to a fastball that averages around 94 mph and what Baseball America ranked as the best curveball in the system.
"My biggest thing is that I don't have it all figured out," Kaprielian told NJ.com last month after getting reassigned. "I've had a little success to get to this point and I'm fortunate to be in the Yankee uniform."
Loudest tool: Aaron Judge, OF
Judge could bring his power bat to the Bronx sometime this season if he's able to show some consistency at Triple-A. His average and power numbers took a dip after a promotion from Double-A last summer, but either way, he remains a strikeout machine -- he fanned 144 times in 124 games last year and struggled in Major League camp this spring, going 1-for-19 with 10 strikeouts and two walks. His lone hit? A home run.
"He's so strong," Yankees manager Joe Girardi told ESPN.com. "He's going to miss balls and still hit them out."
The 23-year-old's power is no secret -- he led the system in homers and RBIs last season but ranked second in strikeouts. Judge made some offseason adjustments to his plate approach and now has a larger leg kick, which he hopes will improve timing and consistency, especially on off-speed pitches.
"I feel good right now, I'm seeing the ball well," Judge said. "The main thing for me is giving myself an extra second to recognize the pitch and do some damage. I'm working on getting some reps and at-bats and taking that into the season."
Back and healthy: Ian Clarkin, LHP
Clarkin is definitely back and healthy, but beyond that, the Yankees will have to wait and see. One of New York's three first-round picks in 2012, Clarkin has mostly fallen off the radar due to injuries (he sprained his ankle in 2013 and missed all of 2015 with elbow problems). The 21-year-old returned to the mound in the Arizona Fall League but wasn't sharp, striking out 17 but leading his staff with 14 walks over 24 2/3 innings. He went 2-2 with a 5.84 ERA in six AFL starts but enters 2016 with a clean slate.
The Yankees' No. 10 prospect said he "felt great" in his return to the mound last fall, and coaches in Arizona praised his ability to work ahead in the count. Control may still be an issue this spring, but the Yankees are hoping for a full season from the former 33rd overall Draft pick.
More to keep an eye on: Chance Adams was the Yankees' fifth-round pick last year and scouting reports indicated his velocity actually improved after donning pinstripes. A college reliever whose fastball sat between 92-94 mph at Dallas Baptist, Adams was clocked as high as 98 mph last year as he climbed three levels in the Yankees system. He made only 14 appearances, going 3-1 with a 1.78 ERA over 35 1/3 innings, but he struck out 45 and issued only nine walks. New York may try the 21-year-old right-hander as a starter this year.
Danny Wild is an editor for MiLB.com. Follow his MLBlog column, Minoring in Twitter. This story was not subject to the approval of the National Association of Professional Baseball Leagues or its clubs.
View More