Frequently Asked Questions about the start of the 2020 Season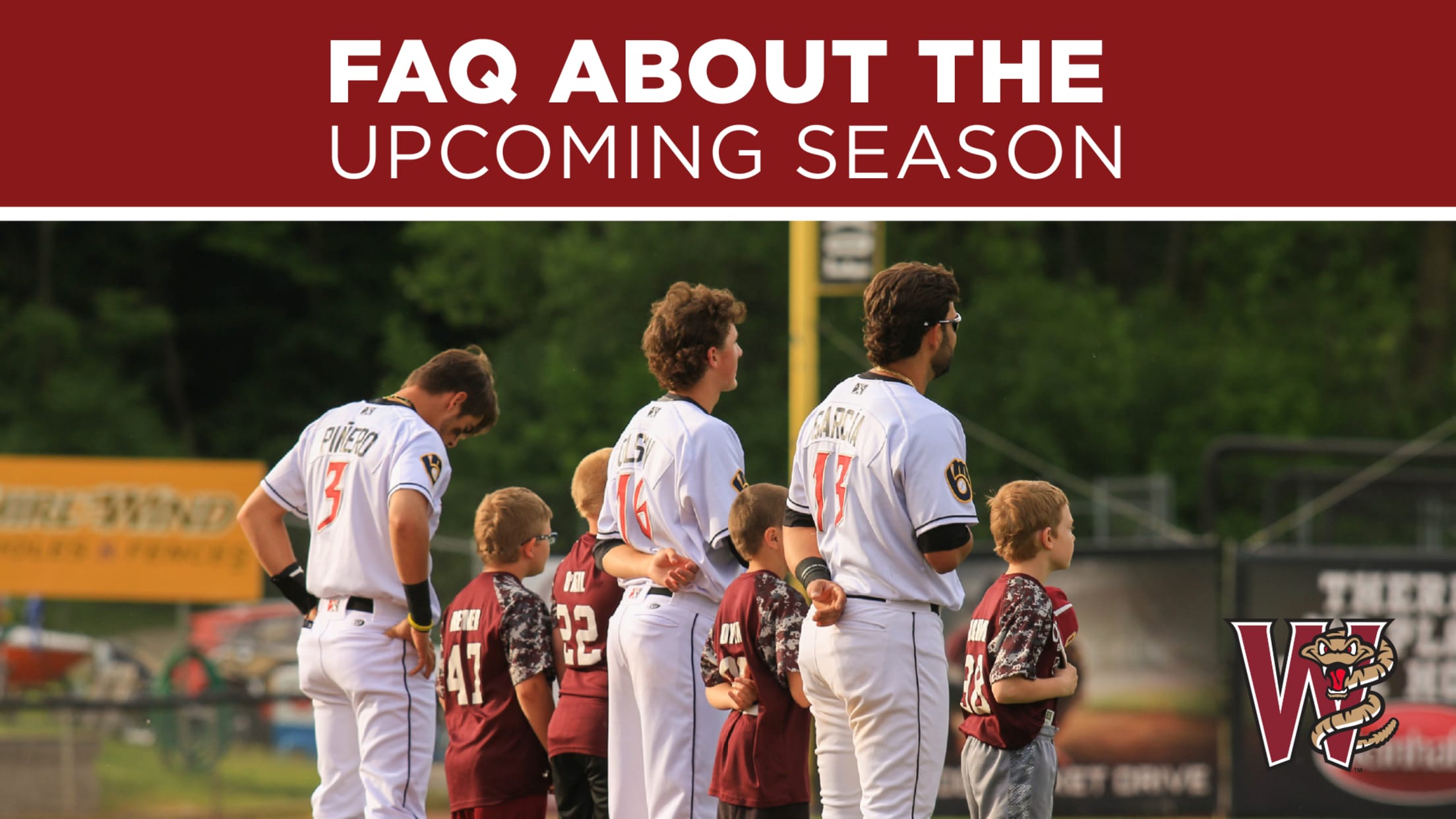 Q: When will the season start? Unfortunately, there will not be a 2020 Minor League Baseball season. However, Neuroscience Group Field at Fox Cities Stadium will host the Milwaukee Brewers "taxi-squad". At this time, there has not been a determination if practices and intra-squad games will be made available to
Q: When will the season start?
Unfortunately, there will not be a 2020 Minor League Baseball season. However, Neuroscience Group Field at Fox Cities Stadium will host the Milwaukee Brewers "taxi-squad". At this time, there has not been a determination if practices and intra-squad games will be made available to the general public. Please stay tuned for details.
Q: Is the team store, ticket office, and administrative office open?
Yes, all areas are available Monday through Friday 9:00 am – 5:00 pm. Tickets to events and the online team store are open 24/7 through timberrattlers.com.
Q: What about other events scheduled for the 2020 season like the Green and Gold Softball Game and the Donald Driver Charity Softball Game?
At this time, we hope to play both games and both have been delayed from their original scheduled dates. Once details are finalized, a press release will be sent out as well as information placed on the Timber Rattlers website. Please stay tuned for details.
Q: Are there guest cleanliness standards at the stadium?
Yes, we strongly recommend all guests to where a mask and maintain six-foot distance between you and others. We prohibit any guests from entering if they are sick and considered "at risk". See our Smart Start Plan to reopening Neuroscience Group Field.
Q: Is Neuroscience Group Field at Fox Cities Stadium prepared to provide a clean and healthy environment for fans?
The Timber Rattlers have always provided a safe, clean and healthy environment for fans during all games and events. We will be taking all precautions and implementing advanced safety protocols as recommended by the Center for Disease Control and local health authorities. We continue to make the health of guests our top priority and ensure that every possible measure will be taken to ensure the future health of guests to Neuroscience Group Field at Fox Cities Stadium. Currently at the stadium we have been disinfecting all touch points in our facility, wearing face masks when interacting with the public, social distancing in the work place, and have set up barrier screens at reception desks. Any events with the public in attendance at the stadium will have stringent cleanliness guidelines we will make known to ensure guest comfortability and safety.
Q: Will there be attendance restrictions for events?
At this time, stadium events are at 25% of capacity, which is 1,500 fans. This number can and will fluctuate based on local circumstances throughout the summer.
Q: What happens if I have tickets for a game for the 2020 season?
All tickets to un-played games for the 2020 season can be exchanged for tickets to the 2021 season. Please hang on to any existing tickets and contact the Timber Rattlers ticket office at 920-733-4152 or [email protected] for further information. For more ticket questions, please see our 2020 Ticket Policy page.
Q: Are you still accepting applications to work at the ballpark this season?
We are always accepting applications for those interested in working at Neuroscience Group Field at Fox Cities Stadium, but we are currently not interviewing for any summer positions. You may download an application at the Timber Rattlers website. Please submit completed applications to Mary Robinson at [email protected].
For more information, please contact us at (920) 733-4152