It Happened Today (May 5): Oscar Mercado's record hitting streak
Mercado became the only player in Springfield history to push a hitting streak to 20 games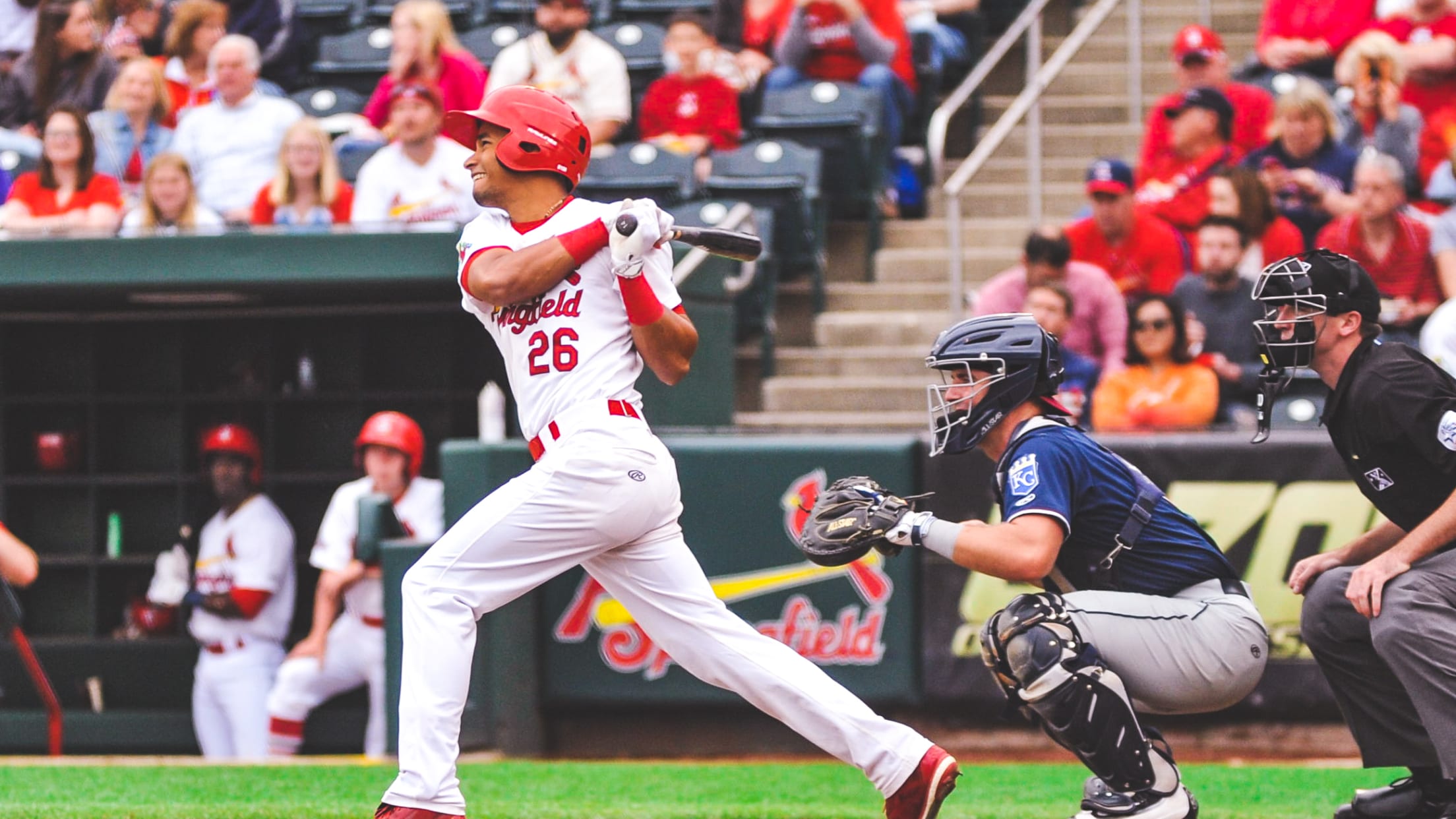 On this date in 2017, Springfield Cardinals alumni Oscar Mercado pushed his team record-setting hitting streak to 20 games with a single at Hammons Field against the Northwest Arkansas Naturals. Mercado's hit on May 5, 2017 made him the only player in Springfield history to record a 20-game hitting streak
On this date in 2017, Springfield Cardinals alumni Oscar Mercado pushed his team record-setting hitting streak to 20 games with a single at Hammons Field against the Northwest Arkansas Naturals.
Mercado's hit on May 5, 2017 made him the only player in Springfield history to record a 20-game hitting streak and came a day after he set the team's all-time record at 19 games with a 2-for-5 day.
Before Mercado's streak, six Springfield Cardinals had hitting streaks of 18 games, including Travis Hanson (8/11-8/29/05), Tyler Greene (7/10-7/26/08), Tony Cruz (6/15-7/9/10), Audry Perez (5/30-6/30/12), Mike Ohlman (5/26-6/1/15), and Charlie Tilson (7/8-7/26/15). After Mercado's streak ended, Anthony Garcia had an 18-game streak of his own from May 7 to May 27, 2017.
Four Cardinals have also had 17-game hitting streaks, with the most recent coming from Tommy Edman from July 12 to Aug. 5, 2018.
Lengthy hitting streaks have been a good way to predict future paths with six of the eight Cardinals who have had hitting streaks of 18+ games making the Major Leagues.
Mercado slashed .287/.341/.428 in 120 games with Springfield in 2017, adding 20 doubles, four triples, 13 home runs, 76 runs, 46 RBIs and 38 steals. He was named a Texas League Mid-Season All-Star for his efforts. His 38 steals are the second-most in a single season and in a career in Cardinals history, trailing only Tilson (46 season, 48 career) on both lists.
Mercado made his MLB debut with the Cleveland Indians on May 14, 2019 and recorded his first Major League hit two days later against the Baltimore Orioles. He made his way to Cleveland on July 31, 2018 when the St. Louis Cardinals swapped him for prospects Conner Capel and Jhon Torres. Torres is currently ranked as the Cardinals No. 8 prospect by MLB.com.