Cardinals encouraging fans to #FeedSWMO, donate to food pantries during holidays
Donations to local food pantries more important than ever during COVID-19 pandemic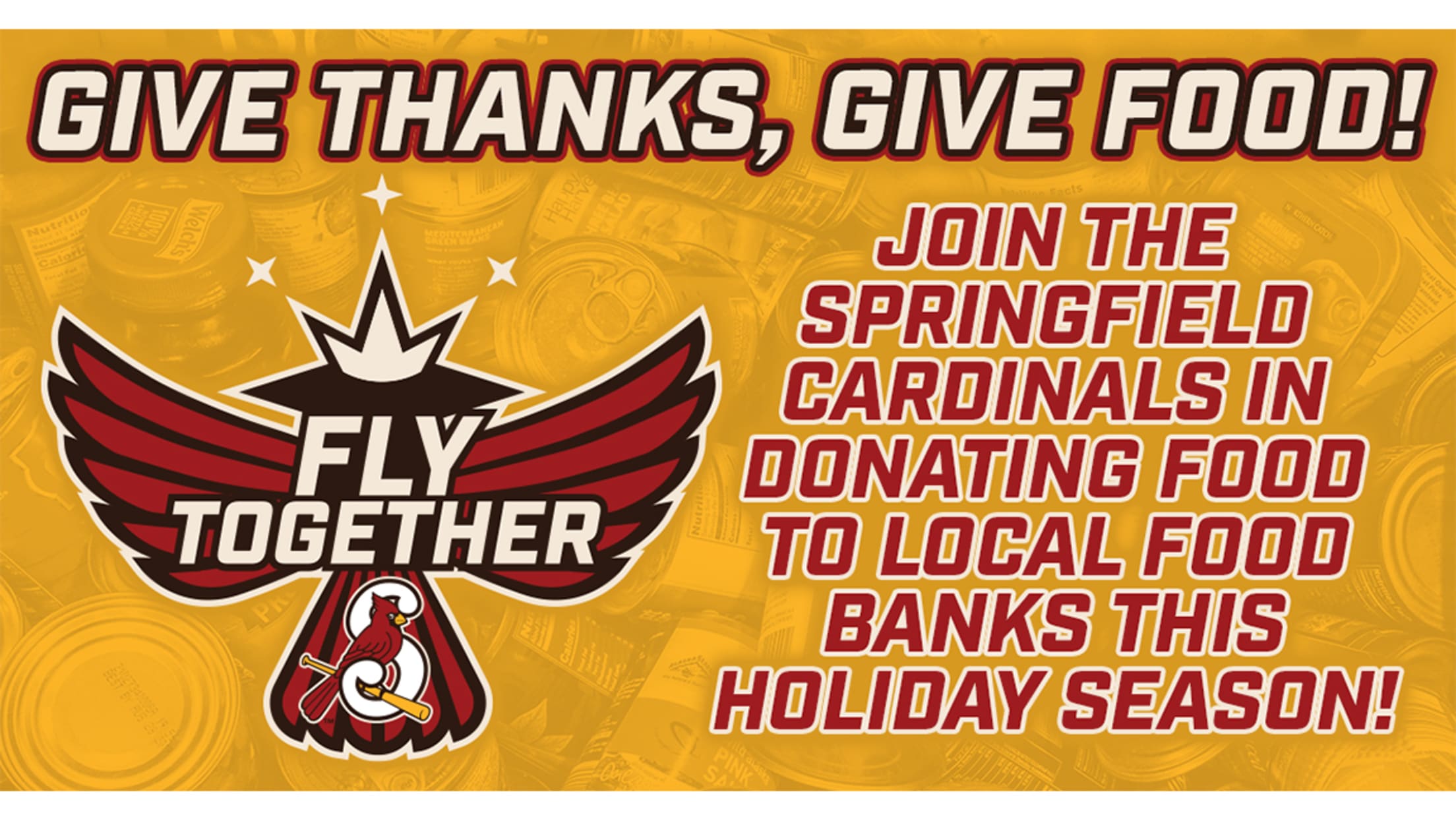 SPRINGFIELD, Mo. -- In a year where the importance of helping our neighbors has proved more important than ever, the Springfield Cardinals are placing the spotlight on food banks throughout the Springfield region this fall in an effort to Feed SWMO (#FeedSWMO) this holiday season. The goal? With the Cardinals
Order your Stocking Stuffer Special right now!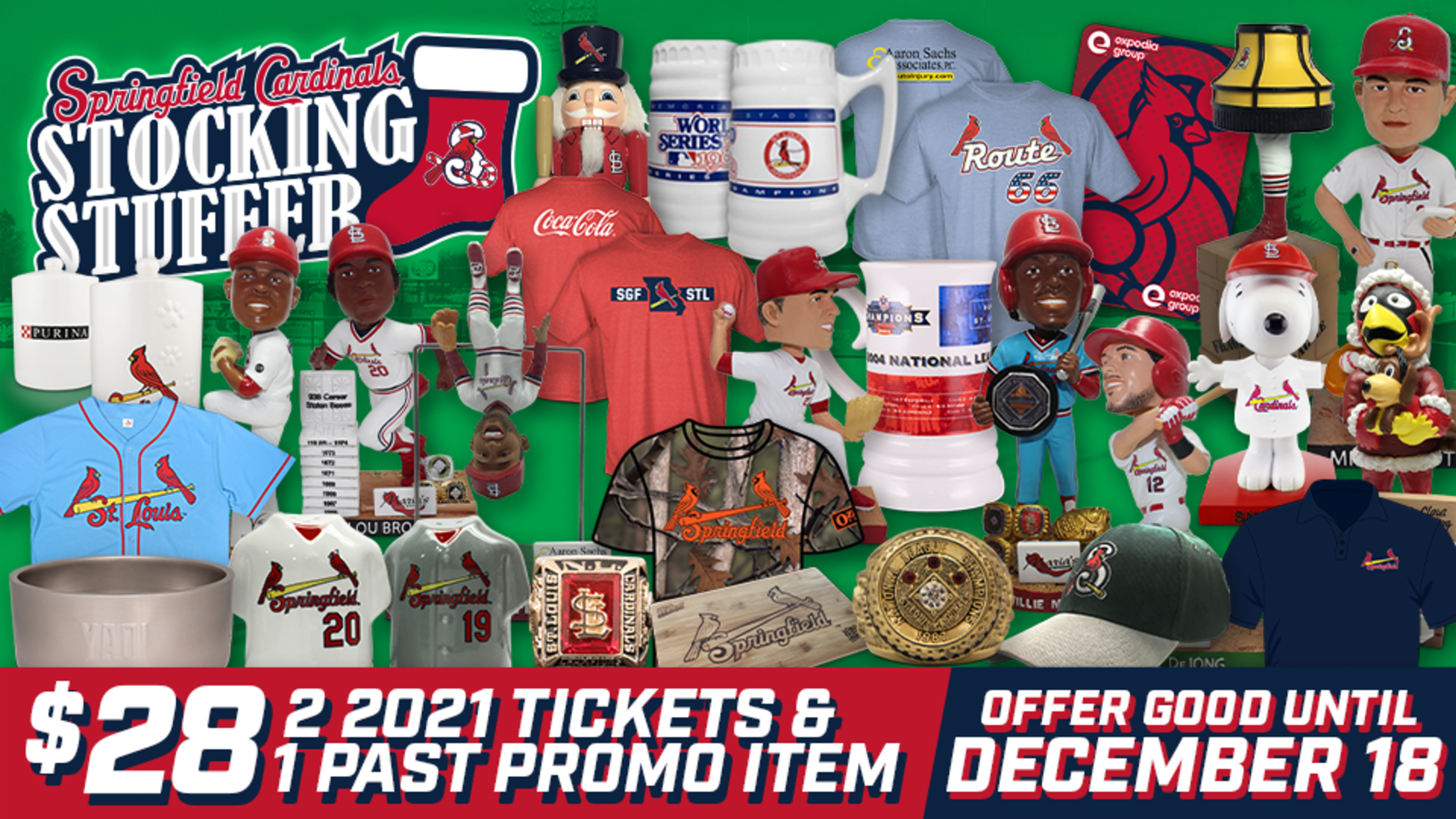 If you missed adding to your Promo Item collection this year, don't worry... Santa is on his way! The Springfield Cardinals Stocking Stuffer Special offers an affordable and easy holiday gift option for all the Cardinals fans on your list. Click here to order right now! The 2020 Stocking Stuffer
Limited St. Louis Cardinals Alternate Site Baseballs available right now!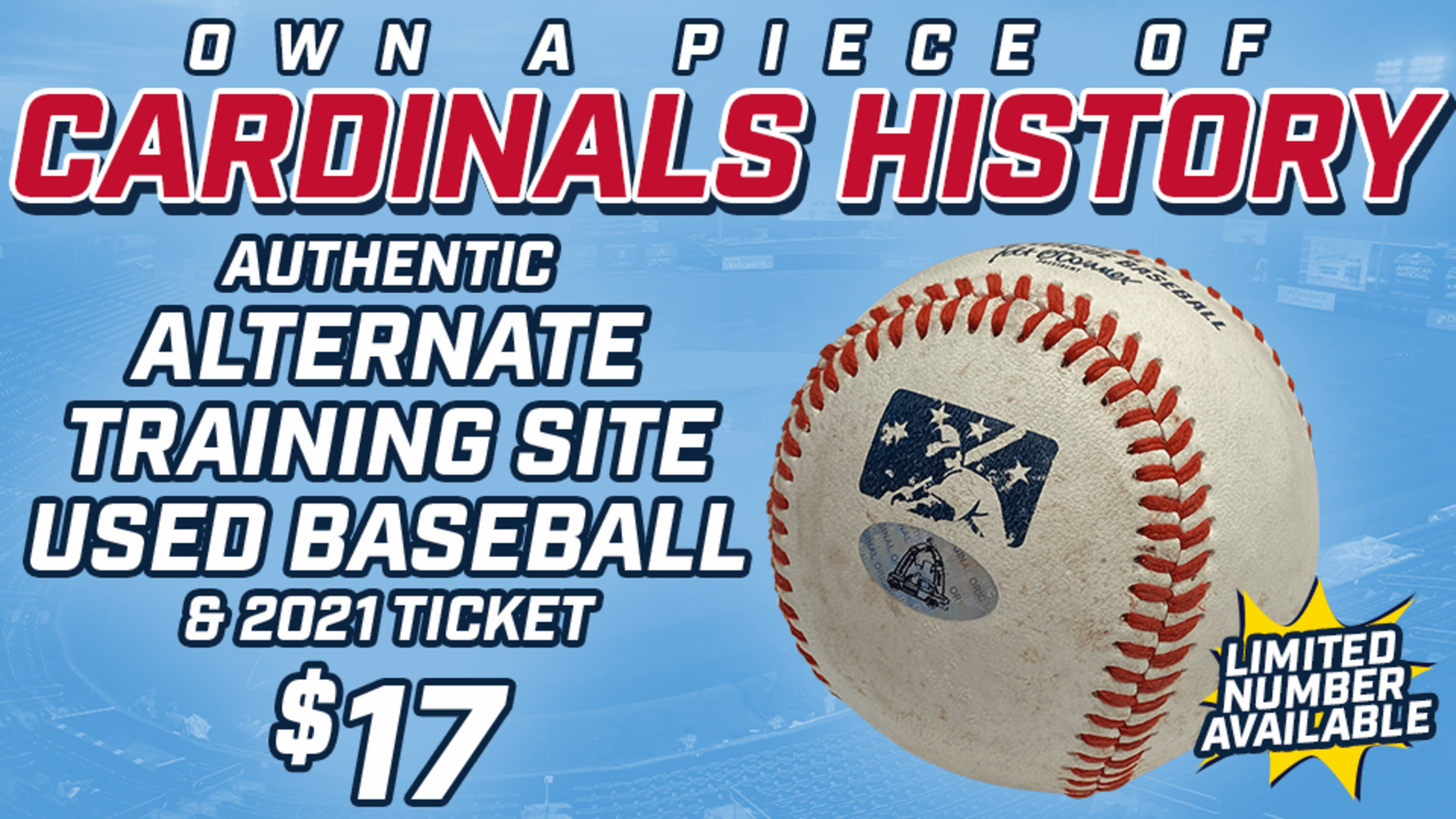 First-Ever Authenticated Practice-Used Baseballs from the St. Louis Cardinals Alternate Site! If you're reading this, you have a chance to get your hands on a piece of Cardinals history with the Alternate Training Site Baseball Theme Package, available right now by clicking the link below. We've collected the official baseballs
Cardinals Teacher of the Month: Tiffany Gray, Mansfield Middle School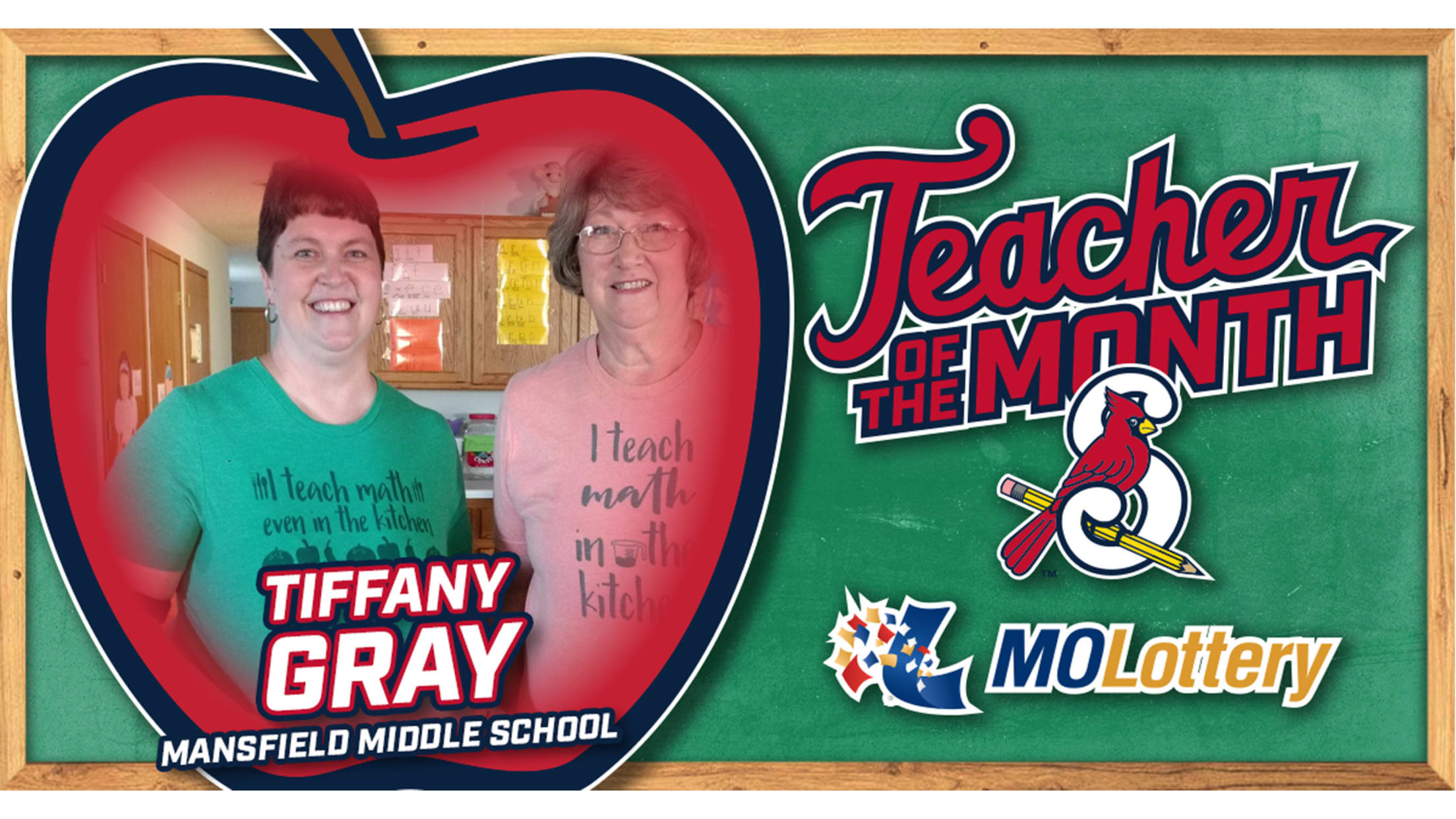 SPRINGFIELD, Mo. -- The Springfield Cardinals and Missouri Lottery are proud to announce Tiffany Gray of Mansfield Middle School as our October Teacher of the Month. A Mansfield native, Tiffany has spent all 19 of her years in education as a teacher at her hometown's middle school. As this different
Cardinals 15-Year Team: The Outfielders (2 of 3)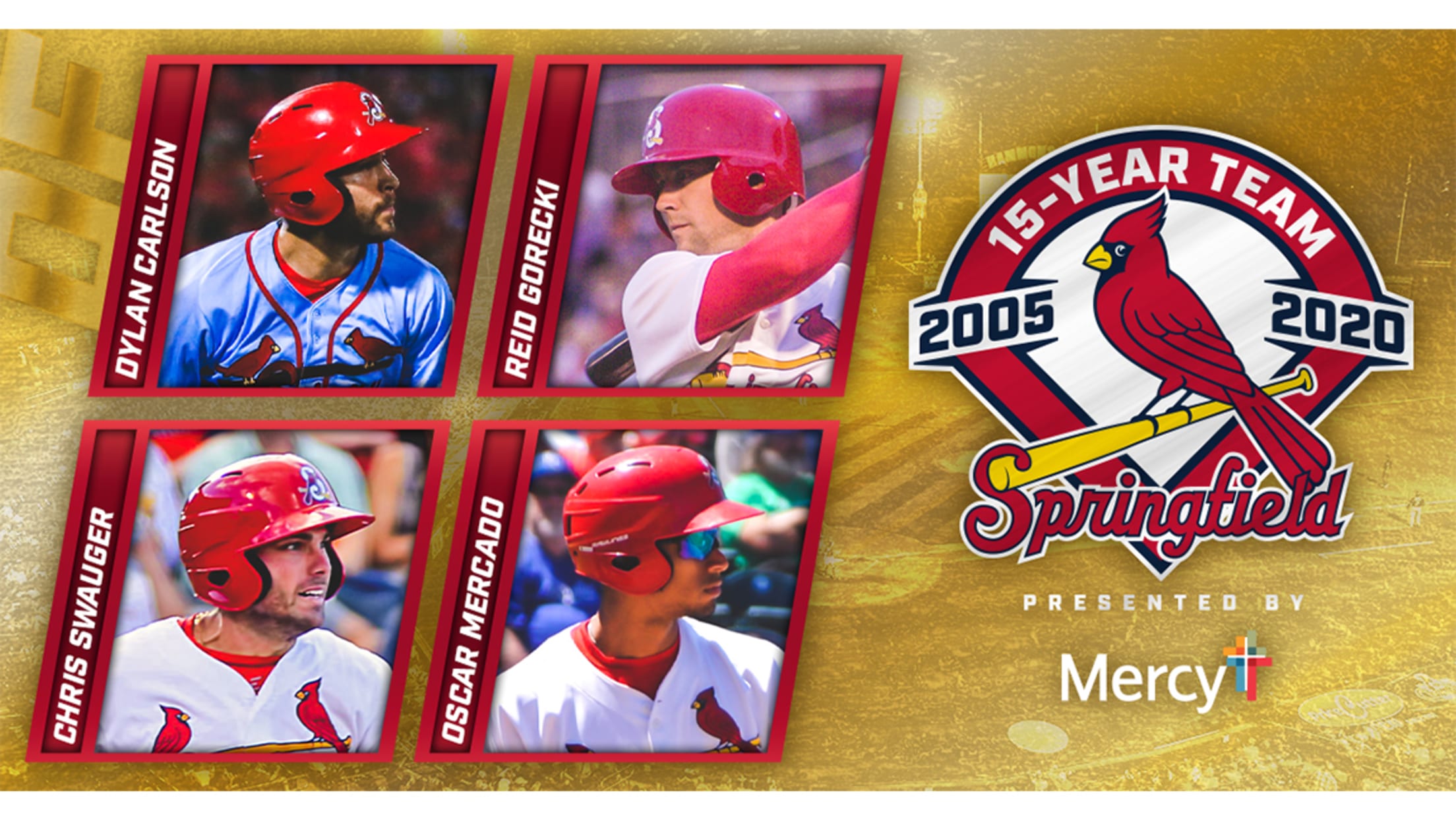 SPRINGFIELD, Mo. -- The second of three different rounds of fan voting to name the top three outfielders in Springfield Cardinals history begins Monday morning! Your votes this week will place either Dylan Carlson, Reid Gorecki, Oscar Mercado or Chris Swauger into the starting lineup of the Springfield Cardinals 15-Year
Non-Profit Hero of the Week: FosterAdopt Connect/Sammy's Window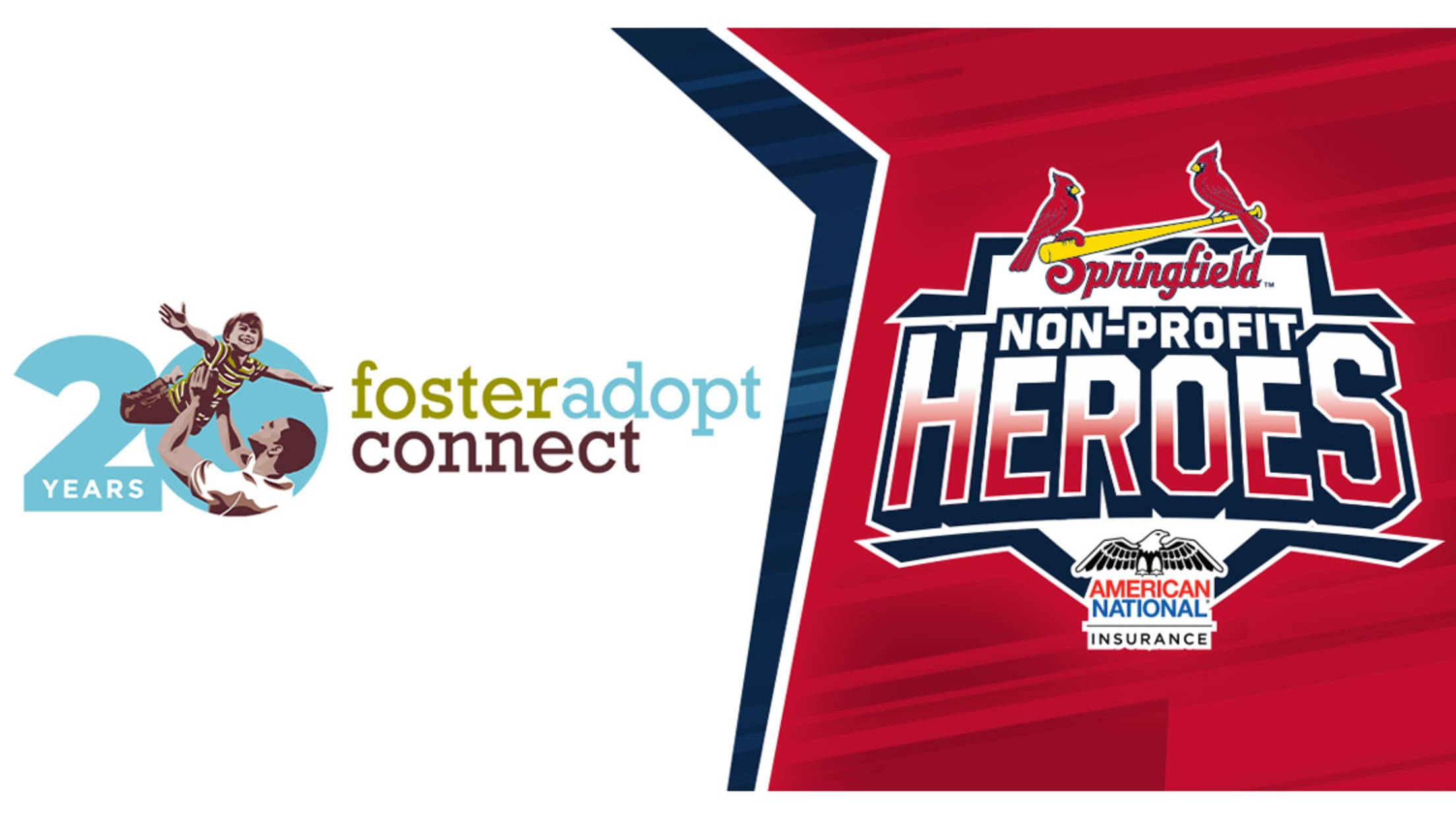 SPRINGFIELD, Mo. -- In the foster parenting community, there's one struggle experienced more than any other: Support during the difficult times of caring for kids who have experienced abuse and neglect. A foster parent--or any person or parent--would be hard pressed to find a more difficult time to care for
Cardinals, Missouri Lottery partner for Teacher of the Month Award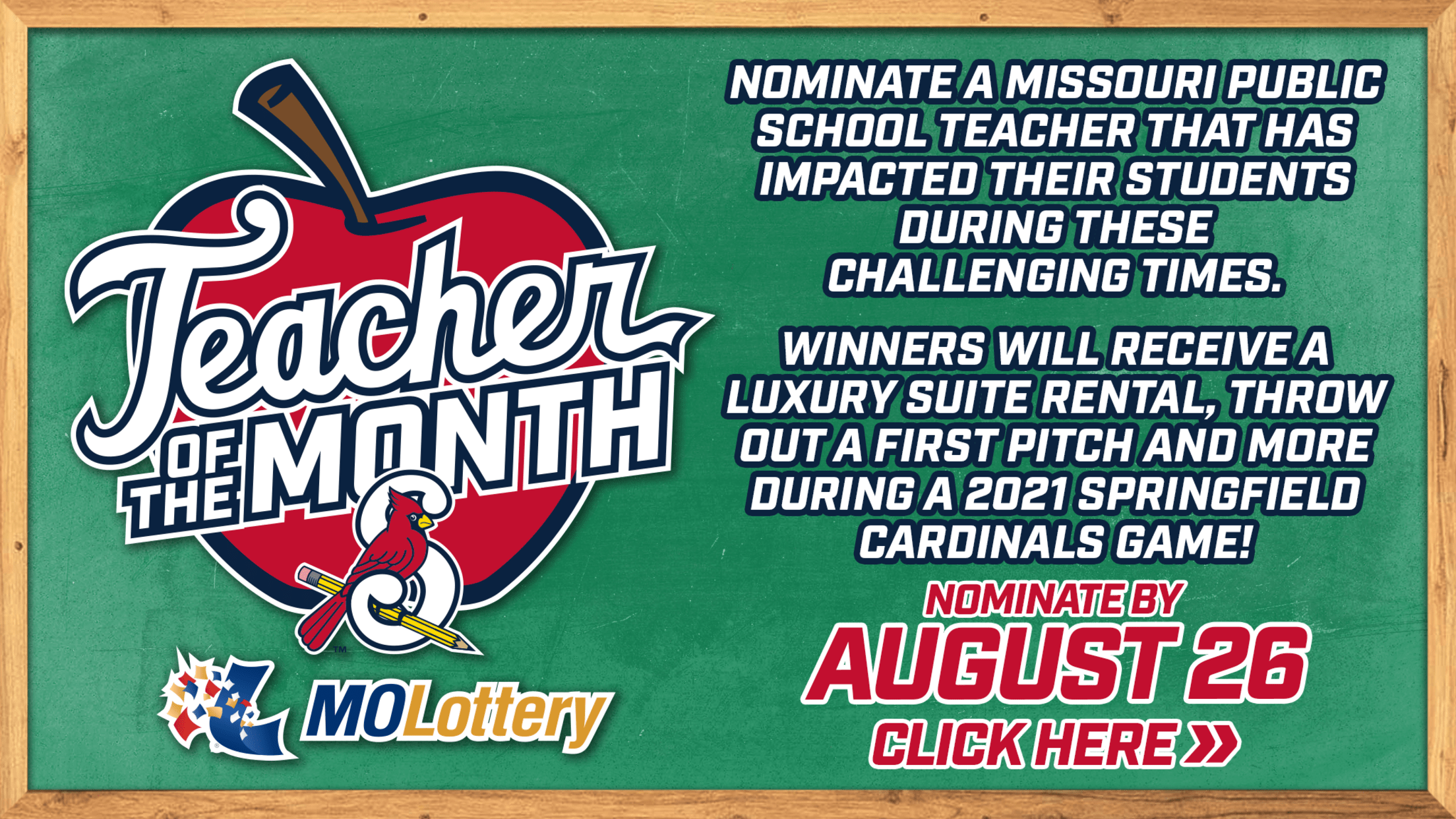 SPRINGFIELD, Mo. -- The Springfield Cardinals and Missouri Lottery are proud to announce the Cardinals Teacher of the Month Award program, presented by Missouri Lottery. Created as a way to honor local-area educators from all grade levels, the Cardinals Teacher of the Month Award program, presented by Missouri Lottery, is
Cardinals, Mercy partner for Springfield 15-Year Team fan vote
Fan voting begins Monday, September 8 on Facebook and Twitter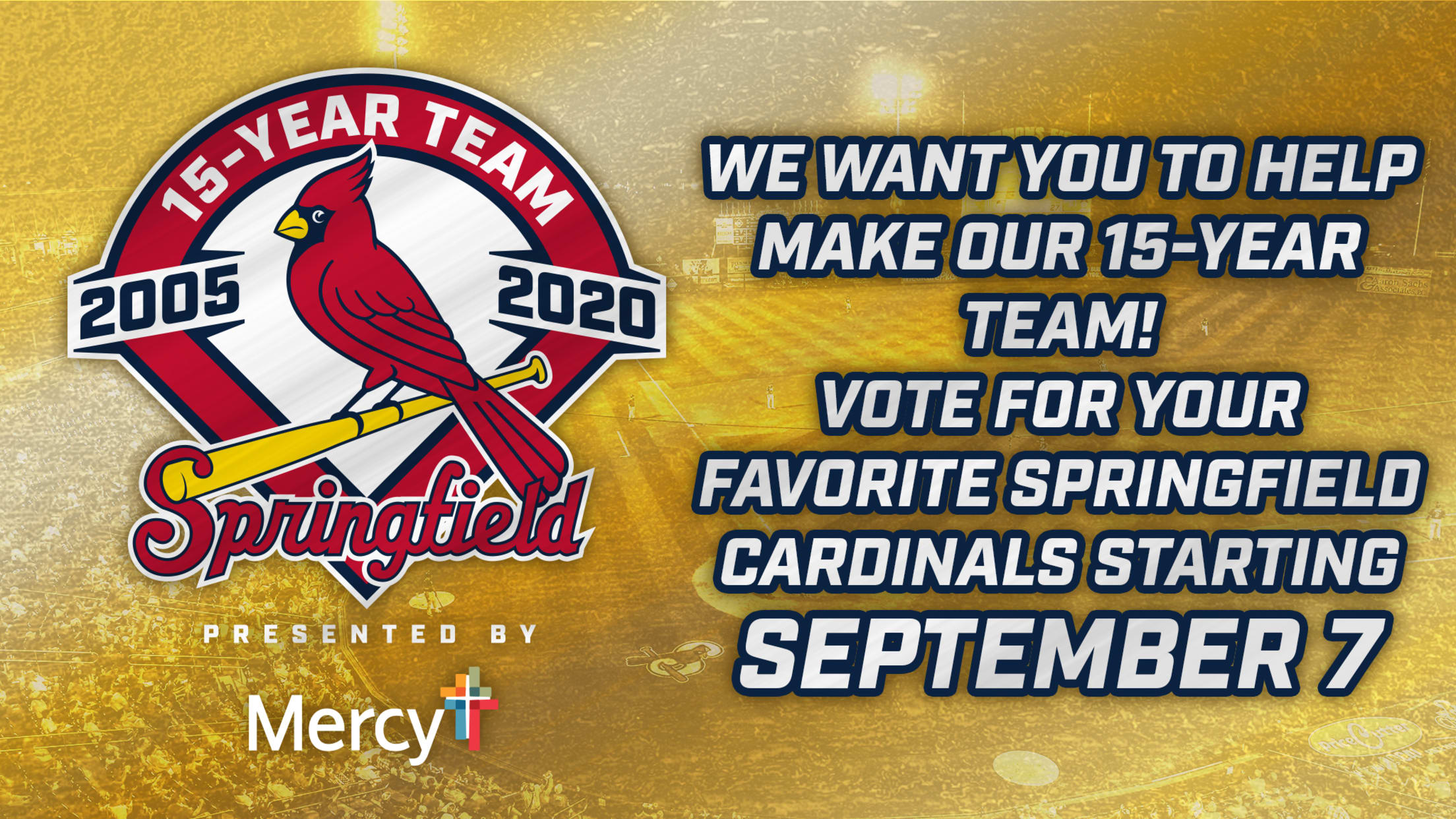 SPRINGFIELD, Mo. -- The Springfield Cardinals are teaming up with long-time community partner Mercy to celebrate the extensive history of baseball talent that has come through Hammons Field with the Springfield Cardinals 15-Year Team, presented by Mercy and voted on by you, the best fans in baseball! One of the
Cardinals 15-Year Team: The Outfielders (1 of 3)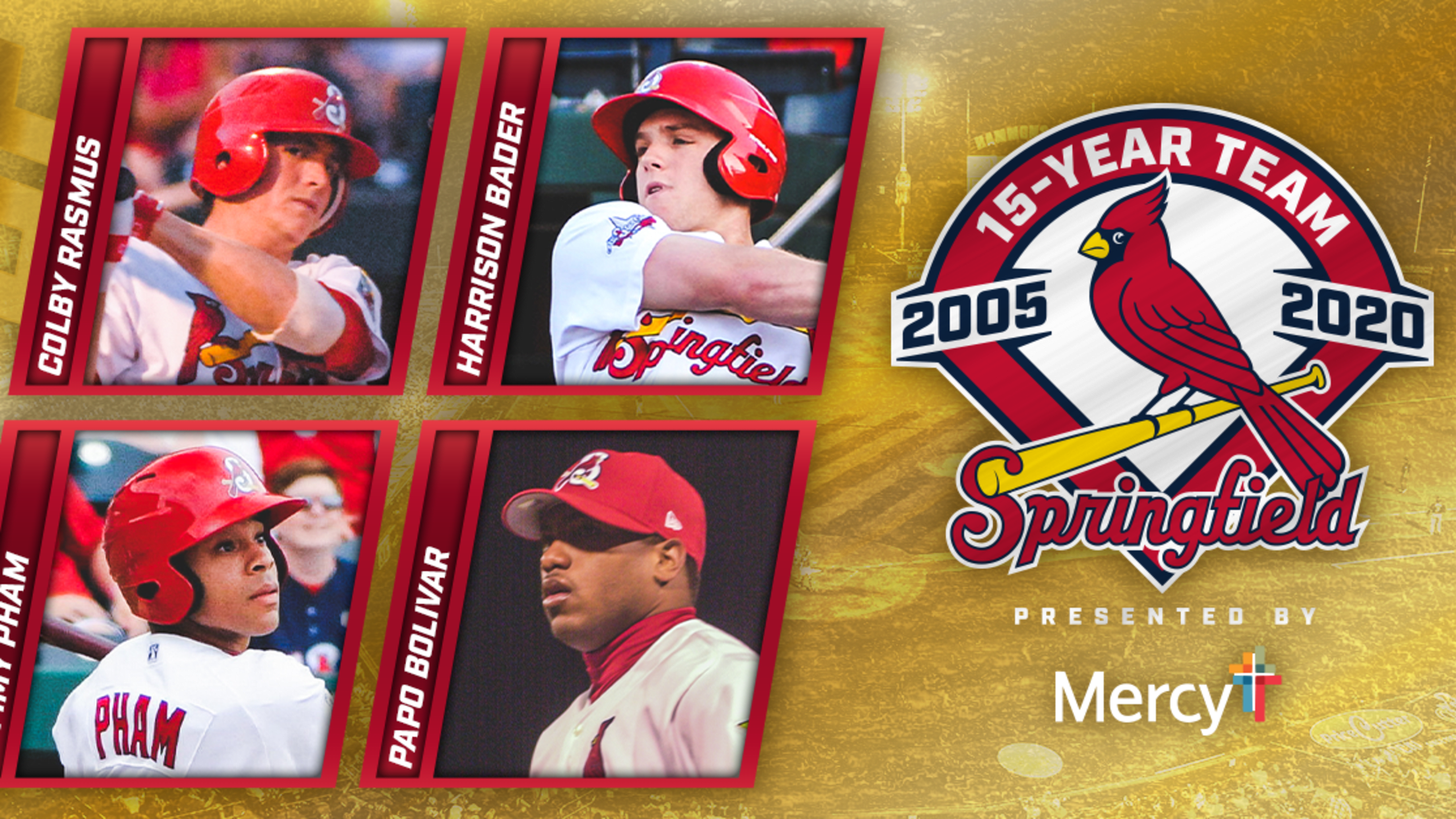 SPRINGFIELD, Mo. -- With so many great outfielders having come through Hammons Field, one week just isn't enough! This week is the first of three different rounds of fan voting to name the top three outfielders in Springfield Cardinals history. The first of three outfield groupings starts this Monday morning
Non-Profit Hero of the Week: Boys & Girls Clubs of Springfield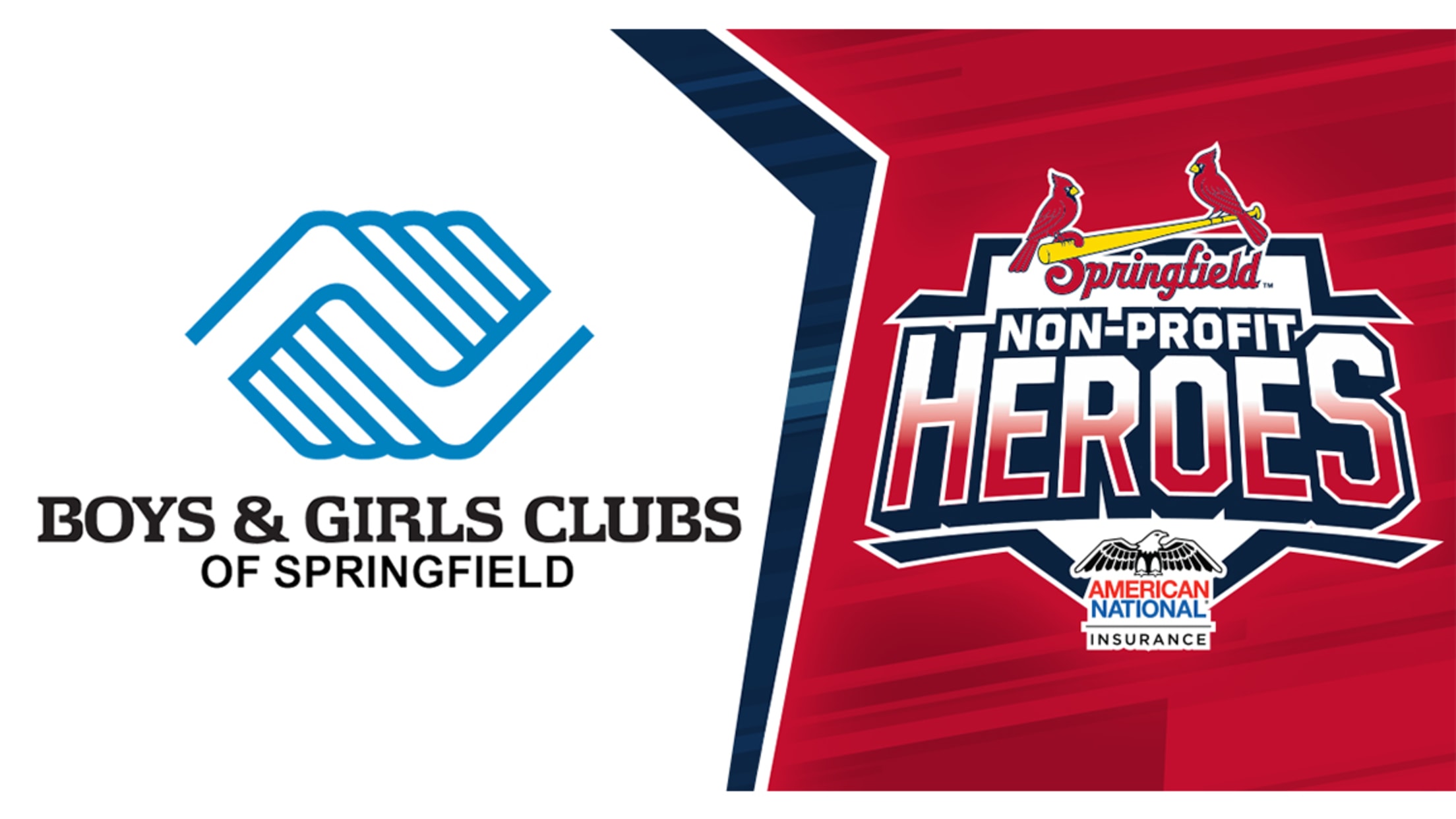 SPRINGFIELD, Mo. -- With its origins dating all the way back to 1938, the Boys & Girls Clubs of Springfield has enabled young people in our city to reach their full potential in a completely inclusive environment for over eight decades. The club boasts five different locations throughout Springfield that
Cardinals Teacher of the Month: Maria San Paolo, Cassville Intermediate
The Cardinals Teacher of the Month award program is presented by Missouri Lottery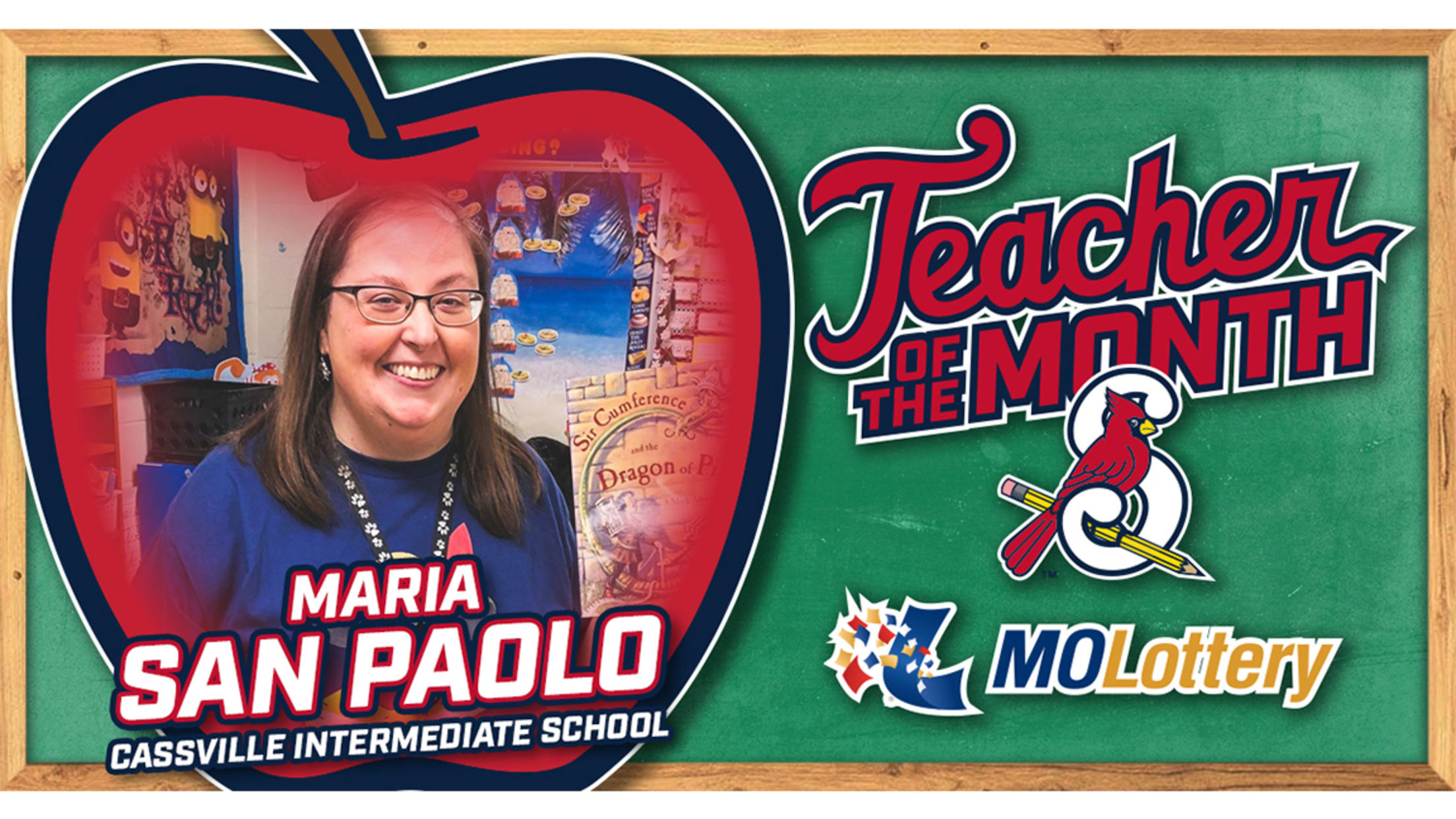 SPRINGFIELD, Mo. -- The Springfield Cardinals and Missouri Lottery are proud to announce Maria San Paolo of Cassville Intermediate School as our September Teacher of the Month. Maria spent her summer teaching in-person summer school and thinking of ways to make her classroom as safe as possible for her kids
Cardinals 15-Year Team: The Catchers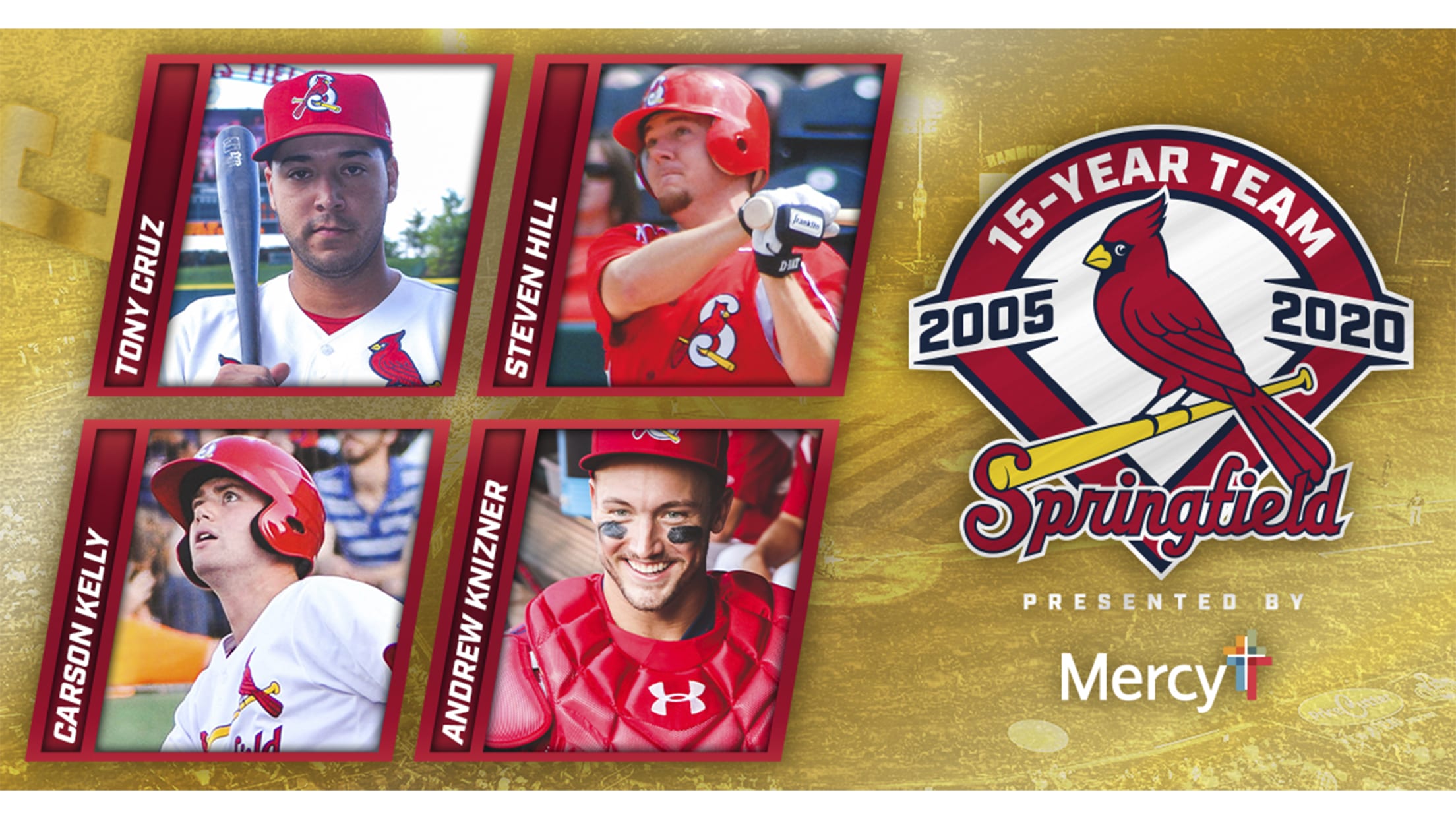 SPRINGFIELD, Mo. -- We need YOU to name the top catcher in Springfield Cardinals history! Beginning Monday morning, your votes will decide whether Tony Cruz, Steven Hill, Carson Kelly or Andrew Knizner claims the starting catcher throne on the Springfield Cardinals 15-Year Team, presented by Mercy. Fans will have two
Non-Profit Hero of the Week: Kids' Harbor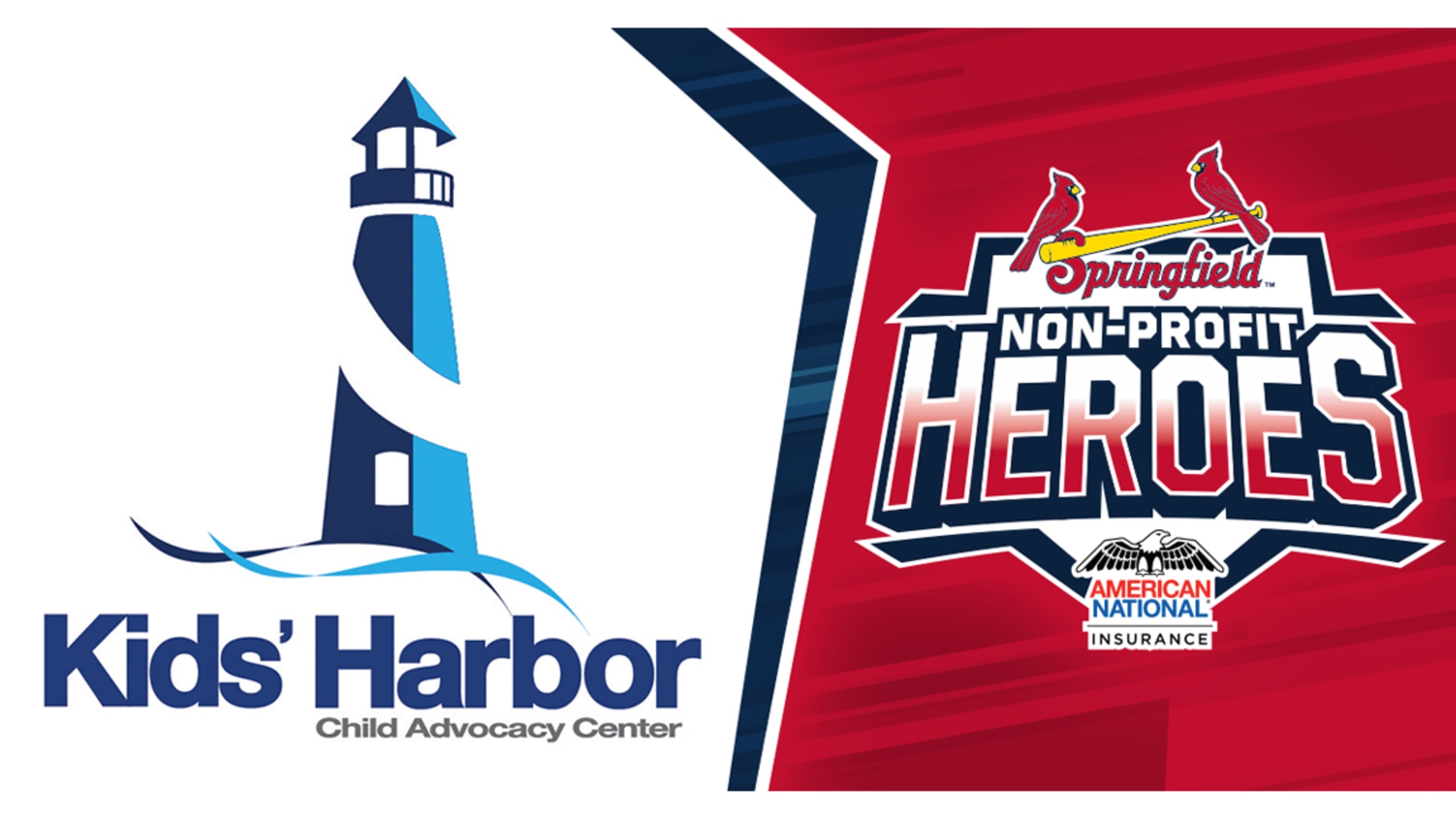 SPRINGFIELD, Mo. -- When the COVID-19 pandemic reached Southwest Missouri back in March, the impacts on the lives of local residents was immediate. But what happens when those impacts fall onto a portion of the population that is unable to help itself? Specifically, what happens when kids who are victims
Cardinals 15-Year Team: The Shortstops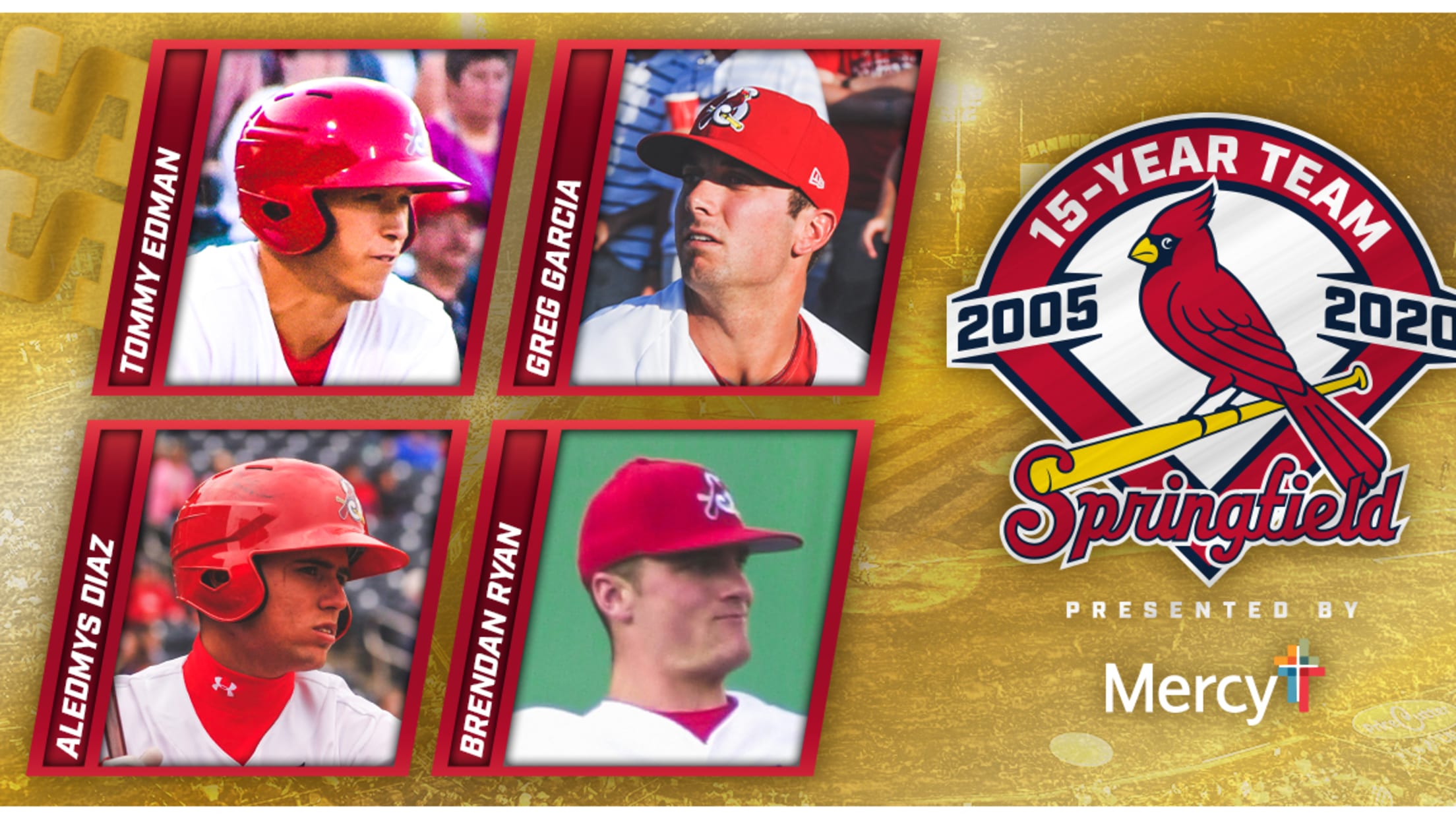 SPRINGFIELD, Mo. -- Aledmys Diaz, Tommy Edman, Greg Garcia or Brendan Ryan? Beginning Monday morning, your votes will decide which Cardinals alumni claims the starting shortstop spot on the Springfield Cardinals 15-Year Team, presented by Mercy. Fans will have two chances to vote for their favorite with polls running on
Non-Profit Hero of the Week: Least Of These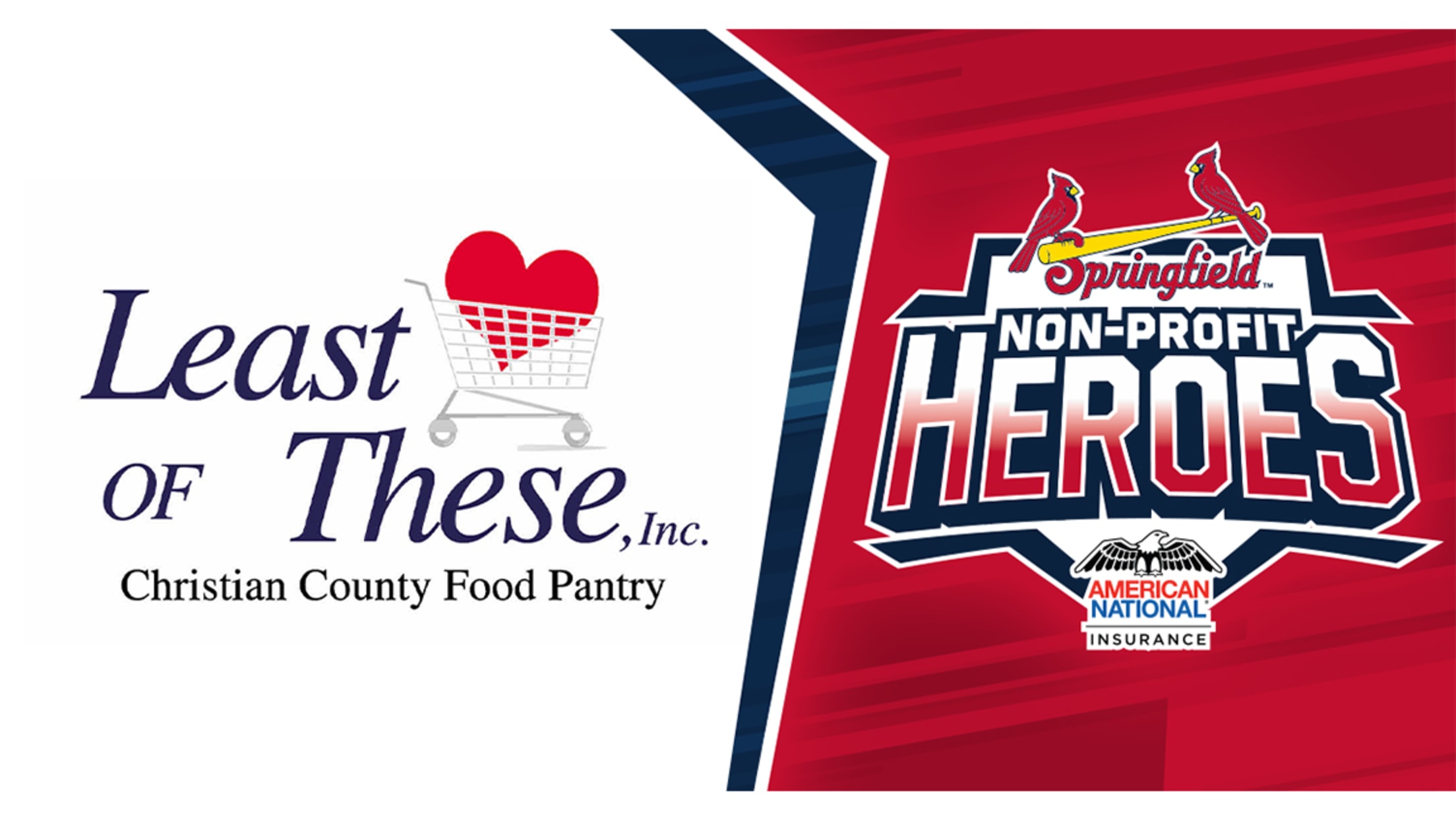 SPRINGFIELD, Mo. -- In 2019, over 1 million pounds of food came through the Least Of These food pantry and into the hands of Christian County residents. During the COVID-19 pandemic this year, that number has only increased. Least Of These is the only full-service food pantry serving Christian County—one
Non-Profit Hero of the Week: SeniorAge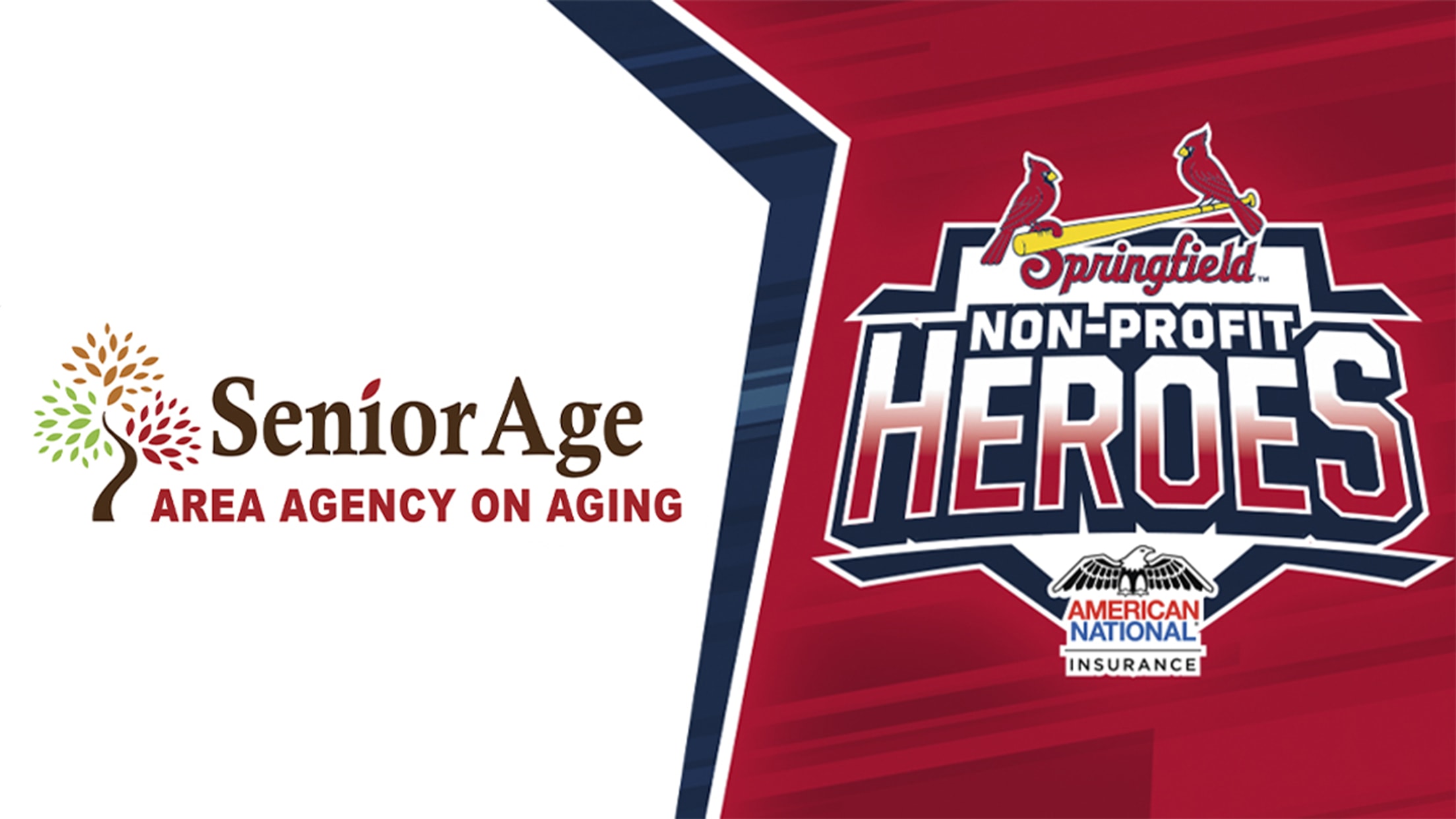 SPRINGFIELD, Mo. -- From the very beginning of COVID-19's impact in the United States and around the world, the most vulnerable population has been our seniors. Suddenly, people couldn't hug—or even visit—their parents or grandparents. Couldn't offer them help on a daily basis. Here in Southwest Missouri, SeniorAge filled that
Non-Profit Hero of the Week: Harmony House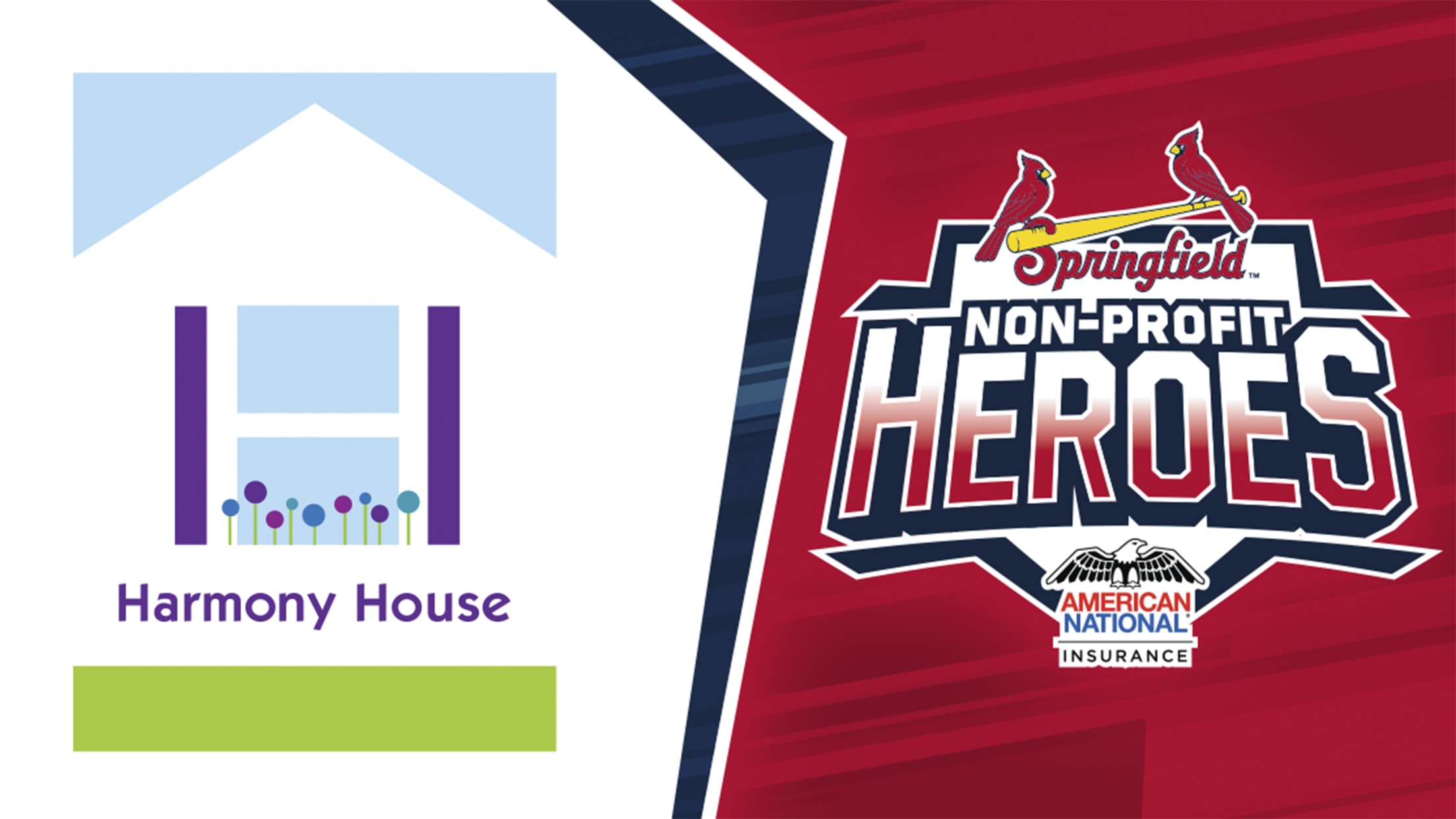 SPRINGFIELD, Mo. -- For nearly 50 years, Harmony House has been there for Southwest Missouri--providing shelter, advocacy and education to survivors of domestic violence and promoting the principle that all individuals have a right to a life free from abuse. Since its founding in 1976, Harmony House has helped over
Cardinals 15-Year Team: The Third Basemen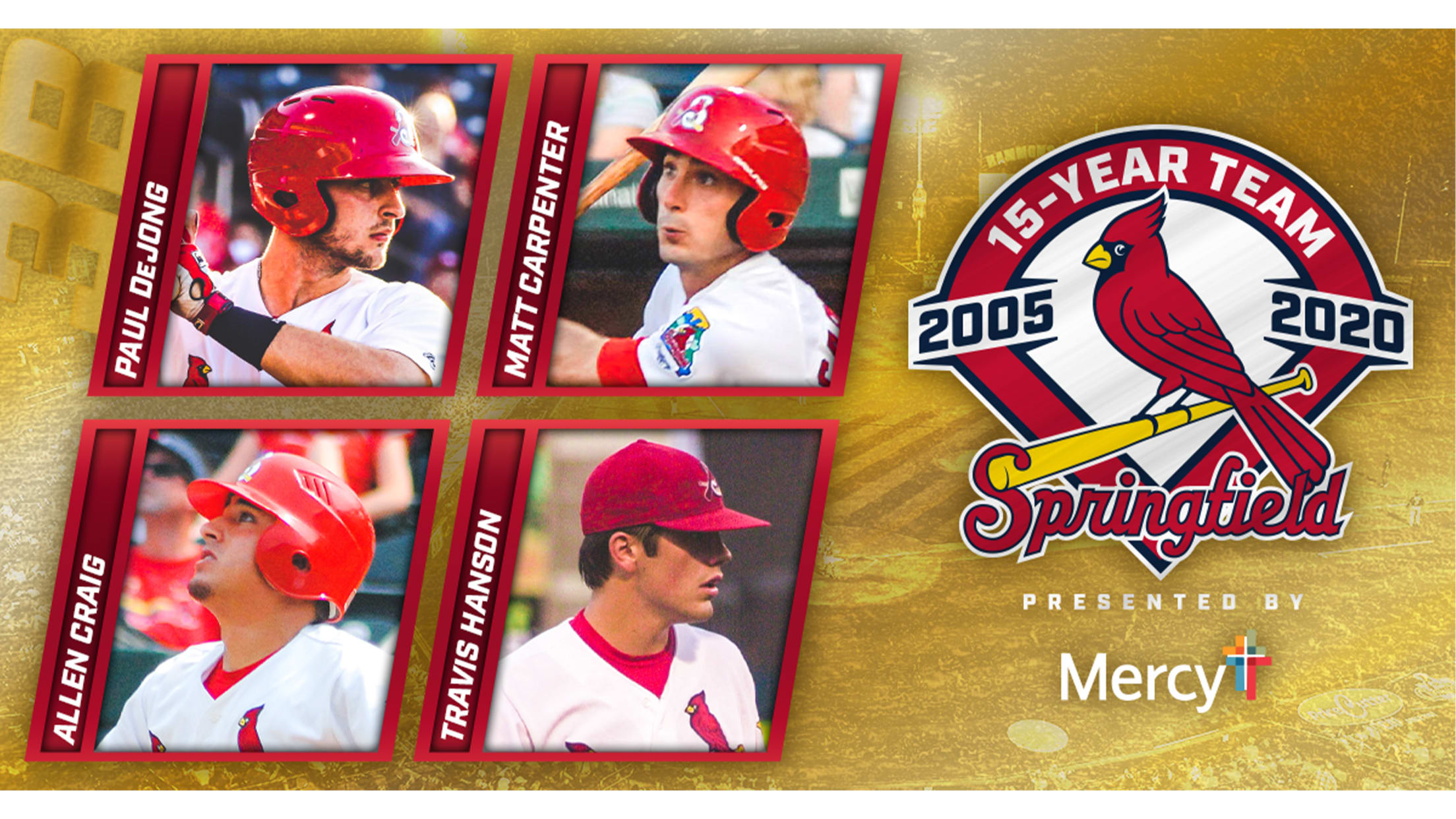 SPRINGFIELD, Mo. -- Some of the best players in Springfield Cardinals history end up being known for playing a different position when they make the jump to St. Louis. And that makes the voting process for the Springfield Cardinals 15-Year Team, presented by Mercy, even tougher. Beginning Monday, September 21,
Cardinals, Missouri Lottery accepting September Teacher of the Month nominations
SPRINGFIELD, Mo. -- The Springfield Cardinals and Missouri Lottery are now accepting September nominations for the Cardinals Teacher of the Month Award program, presented by Missouri Lottery! Created as a way to honor local-area educators from all grade levels, fans have until September 28 to submit new nominations to the
Cardinals 15-Year Team: The Second Basemen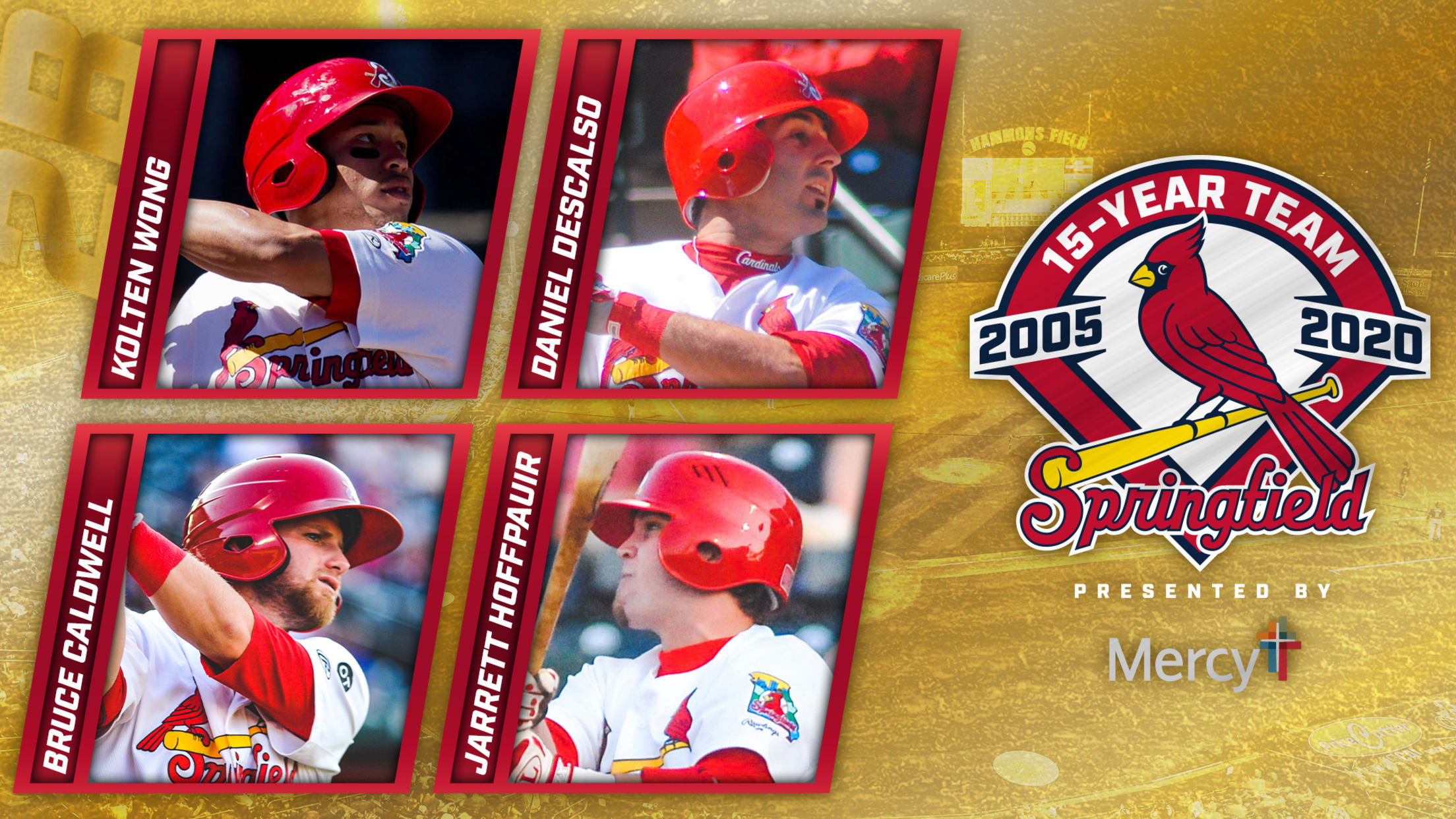 Wong. Descalso. Caldwell. Hoffpauir. Beginning Monday, September 14, Cardinals fans will have until Tuesday night to decide who reigns as the top second baseman in Springfield Cardinals history during Round 2 of the Springfield Cardinals 15-Year Team, presented by Mercy. Fans will have two chances to vote for their favorite
Cardinals Teacher of the Month: Janice Smith, Williams Elementary
The Cardinals Teacher of the Month award program is presented by Missouri Lottery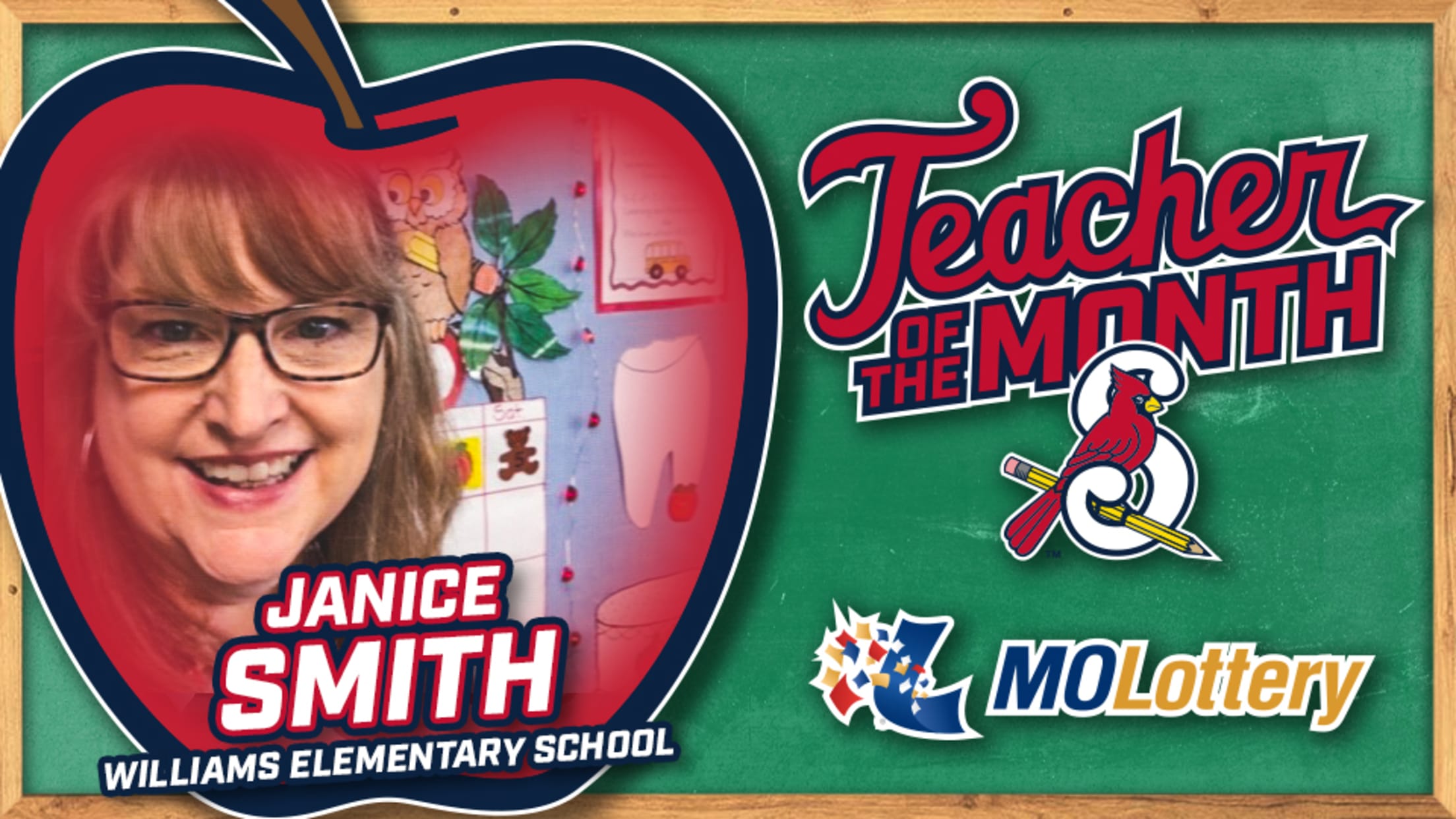 SPRINGFIELD, Mo. -- The Springfield Cardinals and Missouri Lottery are proud to announce Janice Smith of Williams Elementary in Springfield as our August Teacher of the Month. Janice's immeasurable impact on her students as a kindergarten teacher places them on a path towards future success in and out of the
Dinner on the Diamond with Whitey Herzog: October 3 at Hammons Field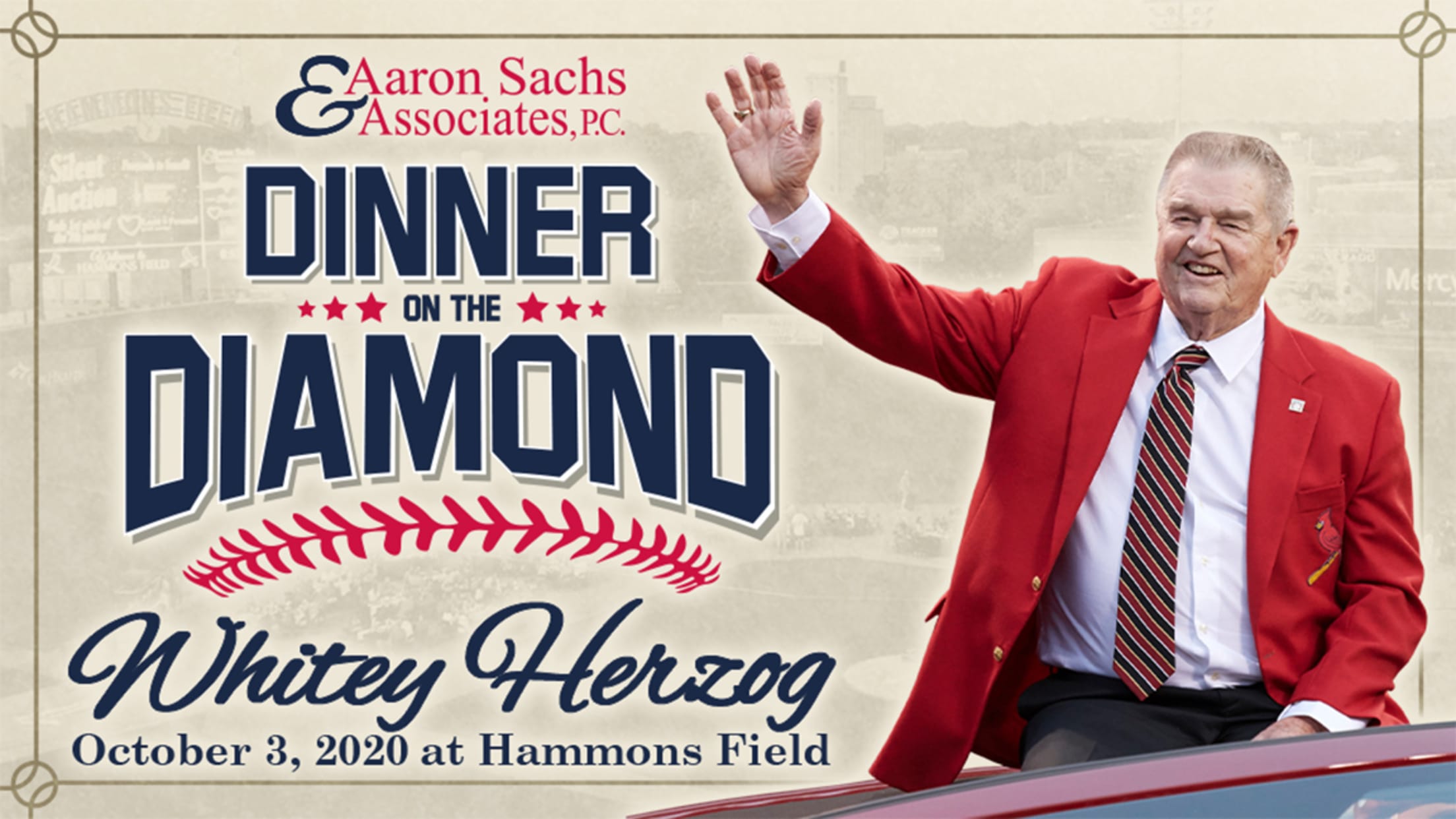 SPRINGFIELD, Mo. - The Springfield Cardinals are excited to again partner with Aaron Sachs & Associates to host the fourth annual Dinner on the Diamond at Hammons Field, featuring Major League Baseball and St. Louis Cardinals Hall-of-Fame manager Whitey Herzog. Dinner on the Diamond with Whitey Herzog will take place
Final downtown Springfield Community Fireworks Series show Saturday night
The Community Fireworks Series is presented by Great Southern Bank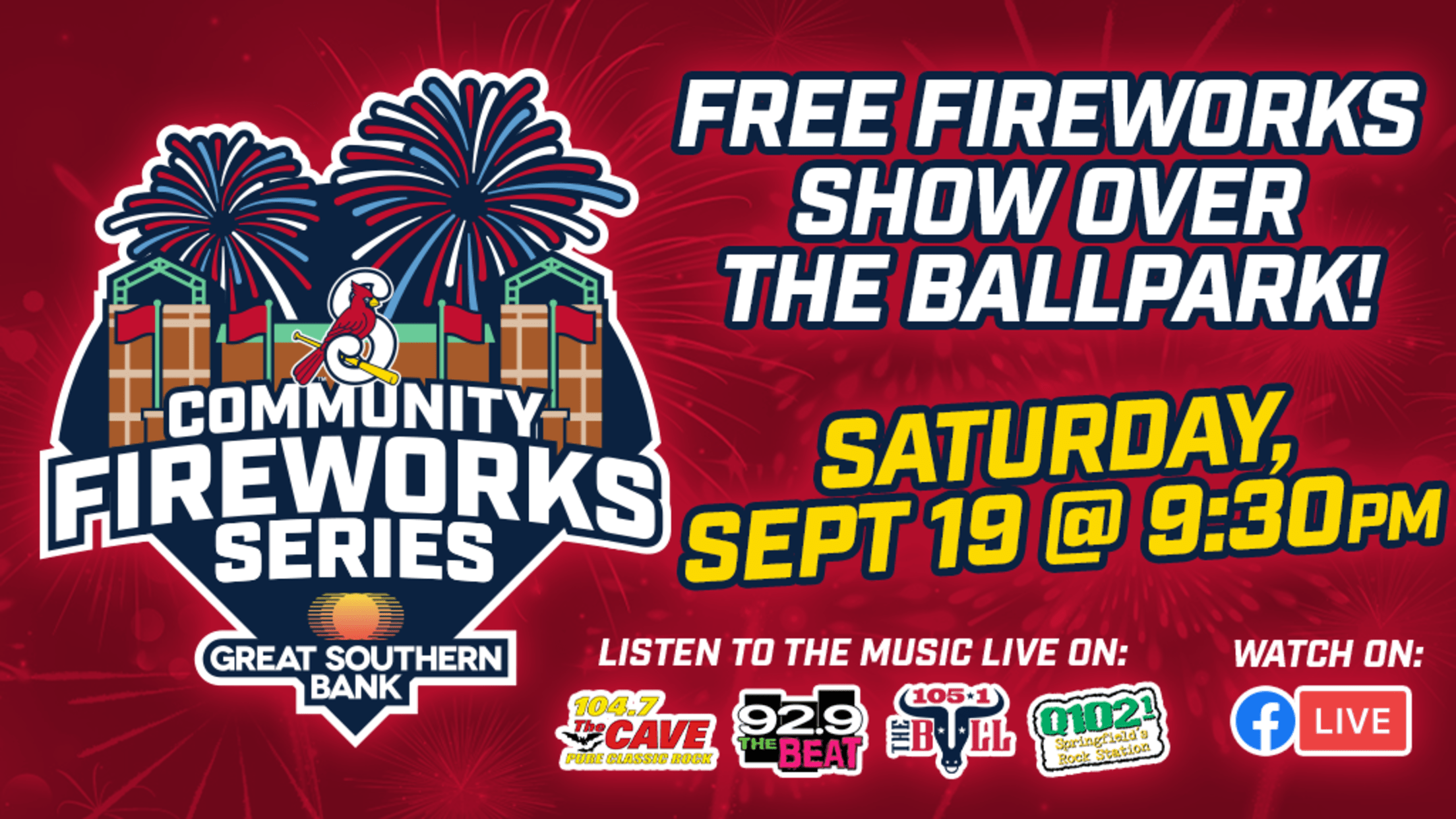 SPRINGFIELD, Mo. -- Don't miss out on the FINAL Great Southern Bank Free Community Fireworks Series show of the summer this Saturday, September 19 at 9:30 p.m. in the skies over Hammons Field! Although the ballpark will not be open, fans can park in the downtown area to watch the