Cards at Home: Dylan Carlson
The Cardinals top prospect checks in from home and dishes on spending time with family, video games and keeping baseball-ready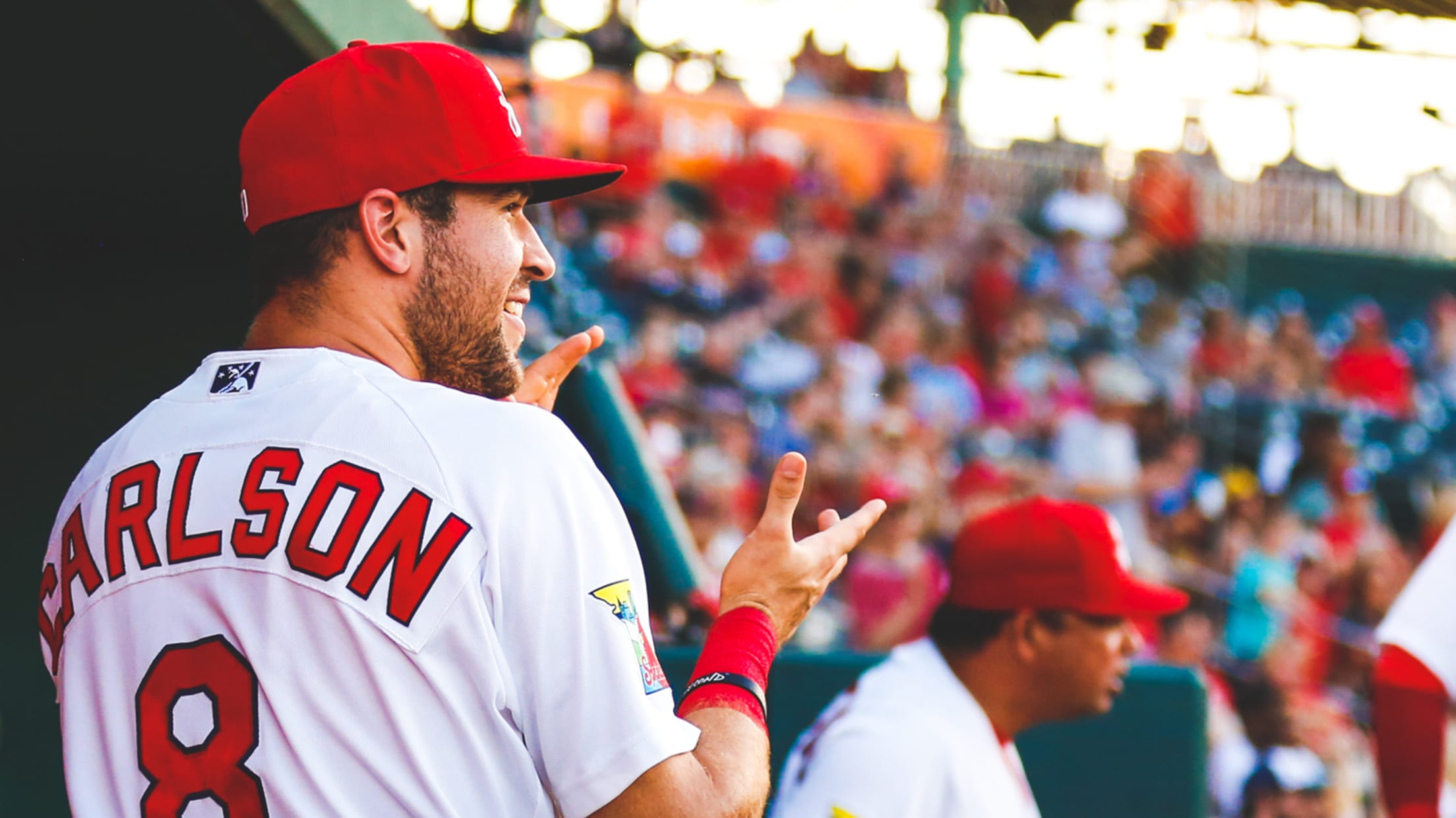 With the start of the MiLB season delayed due to the unprecedented developments surrounding COVID-19, 'Cards at Home' will catch up with different Cardinals prospects to see how they're spending their time. On April 5, 2019, Dylan Carlson became the third-youngest player in an Opening Day lineup in the 15-year
Cards at Home: Seth Elledge
The Cardinals No. 24 prospect talks about exercise, gaming, and healthy eating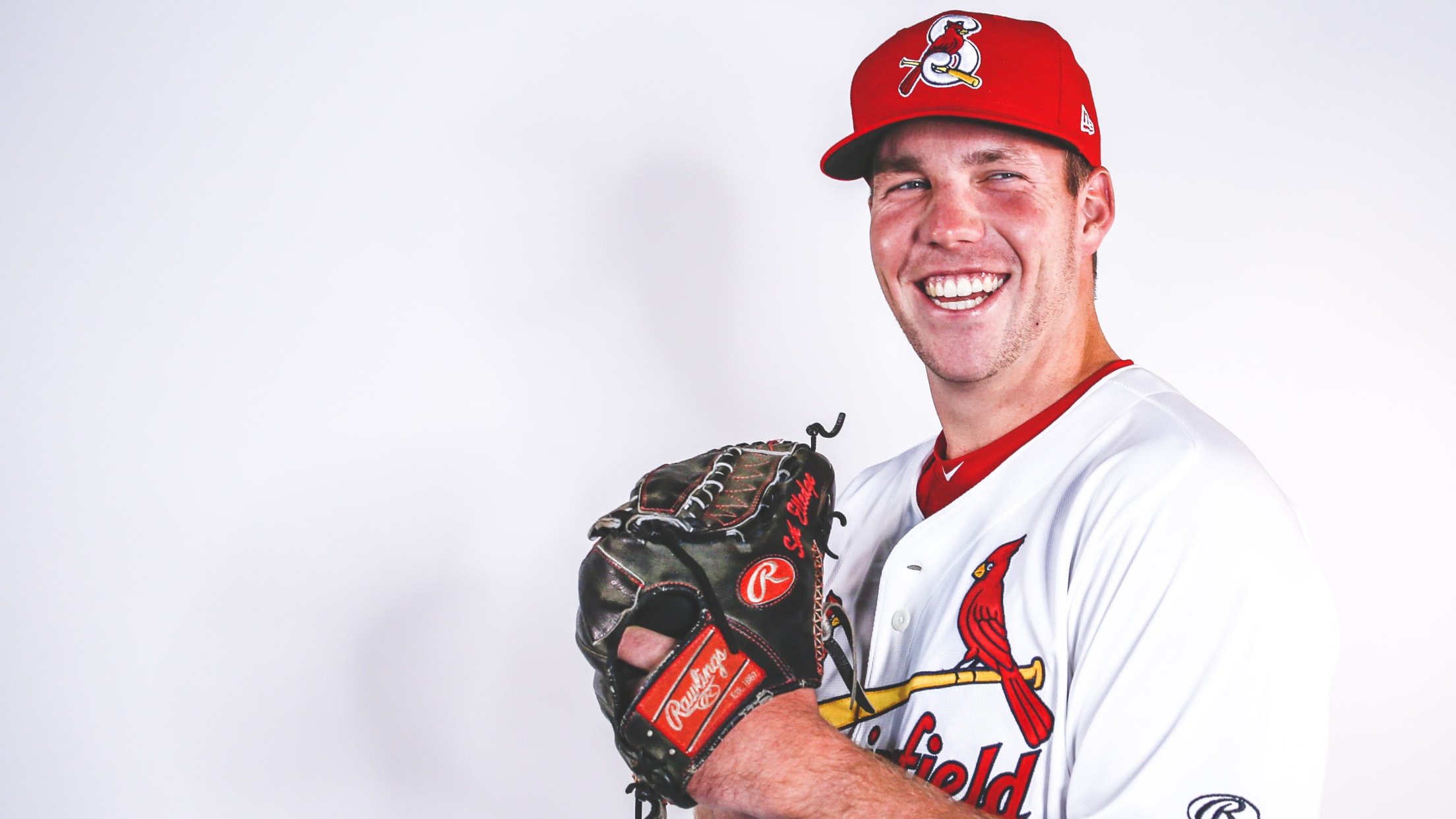 With the start of the MiLB season delayed due to the unprecedented developments surrounding COVID-19, 'Cards at Home' will catch up with different Cardinals prospects to see how they're spending their time. Cardinals right-handed relief pitcher Seth Elledge is set to enter his second full season and third season overall
Statement from the Springfield Cardinals on the 2020 season
SPRINGFIELD, Mo. -- In light of yesterday's news, the Springfield Cardinals want to share and make sure all of our fans are aware of Minor League Baseball's decision to delay the start of the 2020 Championship Season in an effort to limit the spread of the coronavirus. As of now,
Cardinals 2020 Educational Days announced
10 options across 5 days for area school kids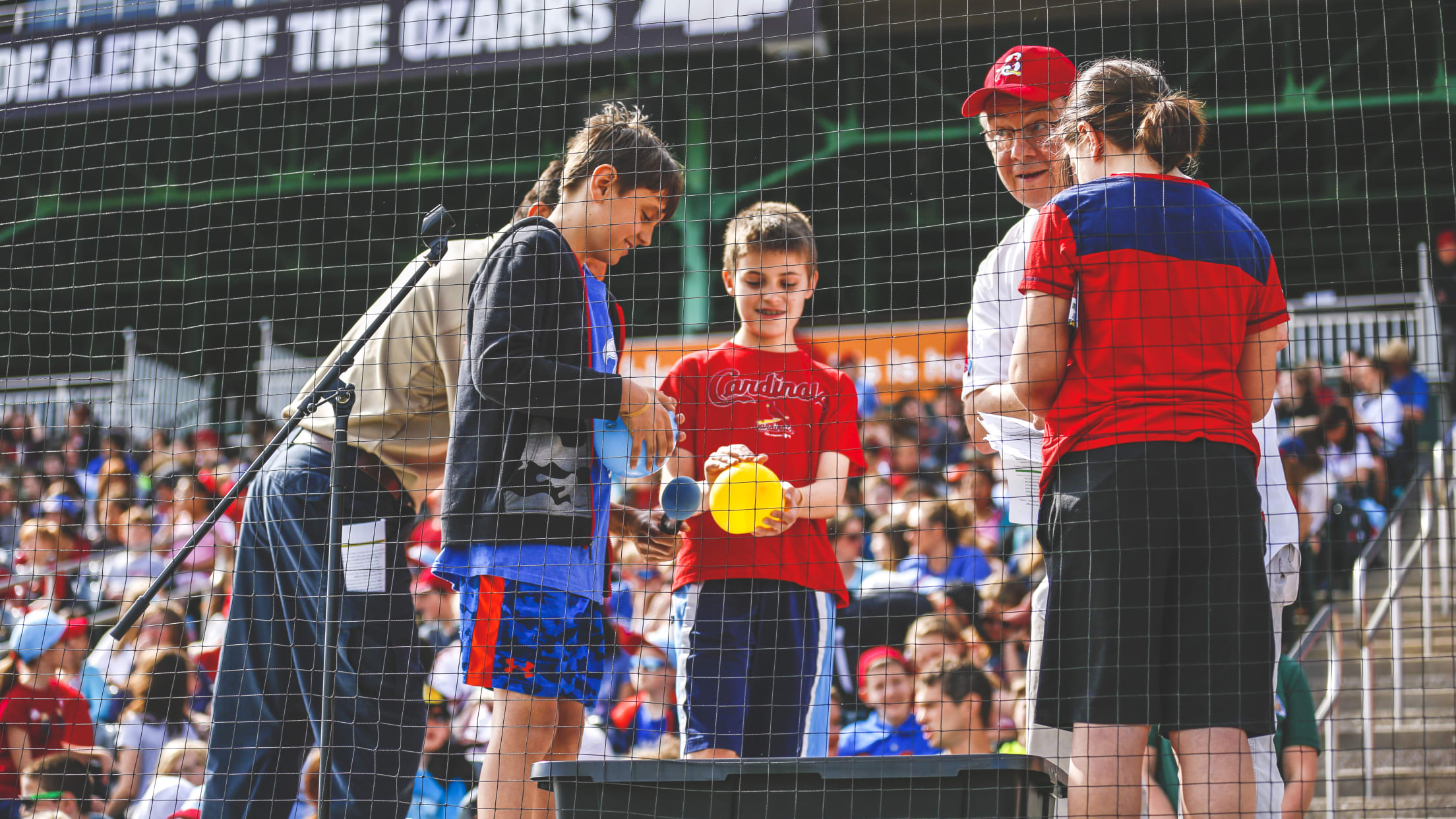 This year's collection of Educational Days at Hammons Field brings Southwest Missouri teachers and students numerous chances for field trips to a 2020 Cardinals day game! Each Educational Day features a special pre-game forum for students before an 11:10 a.m. Cardinals game. We have Educational Days for students of all
10 minutes = 2 free Cardinals tickets next Thursday at Hammons Field
Come hang out for 10 minutes. Get two free Cardinals tickets.Nah, it's not a timeshare. It's BETTER.Everyone who comes down to Hammons Field for 10 minutes on Thursday, March 5 from 12:15-12:25 p.m. or 5:30-5:40 p.m. and listens to Springfield Cardinals Vice President/General Manager Dan Reiter get excited about our
Cardinals announce new front office promotion
Turer named Public Relations & Digital Media Specialist
SPRINGFIELD, Mo. -- The Springfield Cardinals are excited to announce the promotion of Matt Turer from Public Relations Coordinator to the organization's newly created position of Public Relations & Digital Media Specialist.Since joining Springfield in November 2017, Matt has established the Cardinals social media platforms as a leading presence and
Cardinals announce 2020 coaching staff assignments
Kruzel returns for 2nd season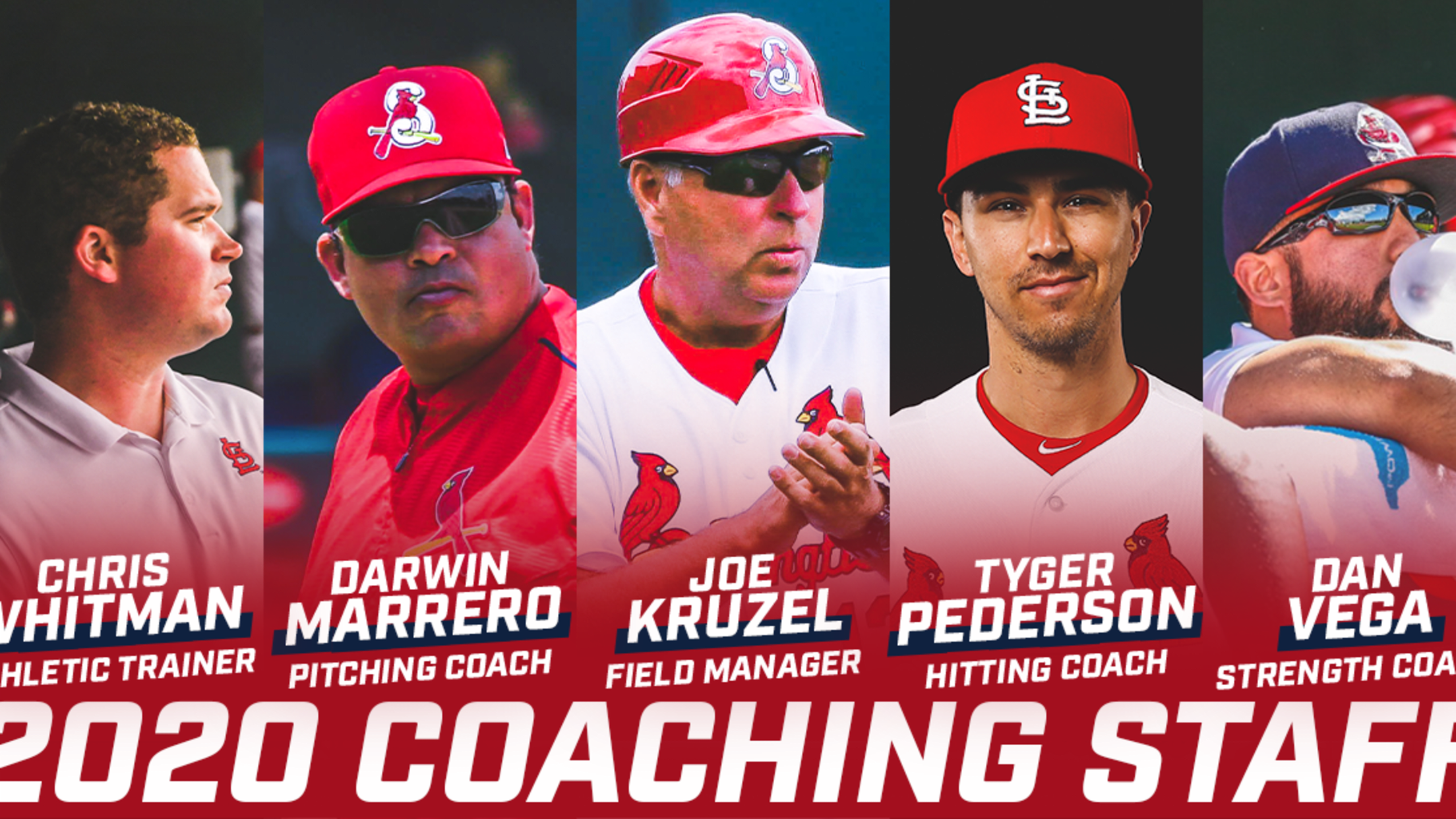 SPRINGFIELD, Mo. -- The St. Louis Cardinals have announced that Joe Kruzel will return for a second season as the manager of the Springfield Cardinals in 2020.Additionally, Darwin Marrero will be returning for his third season as the Cardinals pitching coach and Tyger Pederson has been announced as the Cardinals
Carlson, Rondon named Cardinals Minor League Player & Pitcher of the Year
SPRINGFIELD, Mo. -- The St. Louis Cardinals today announced their 2019 Minor League Player of the Year as OF Dylan Carlson and Pitcher of the Year as RHP Angel Rondon , both of whom spent the majority of their award-winning seasons in Springfield last year.It marks the second time in
Cardenales de Springfield to debut in 2020 Copa de la Diversión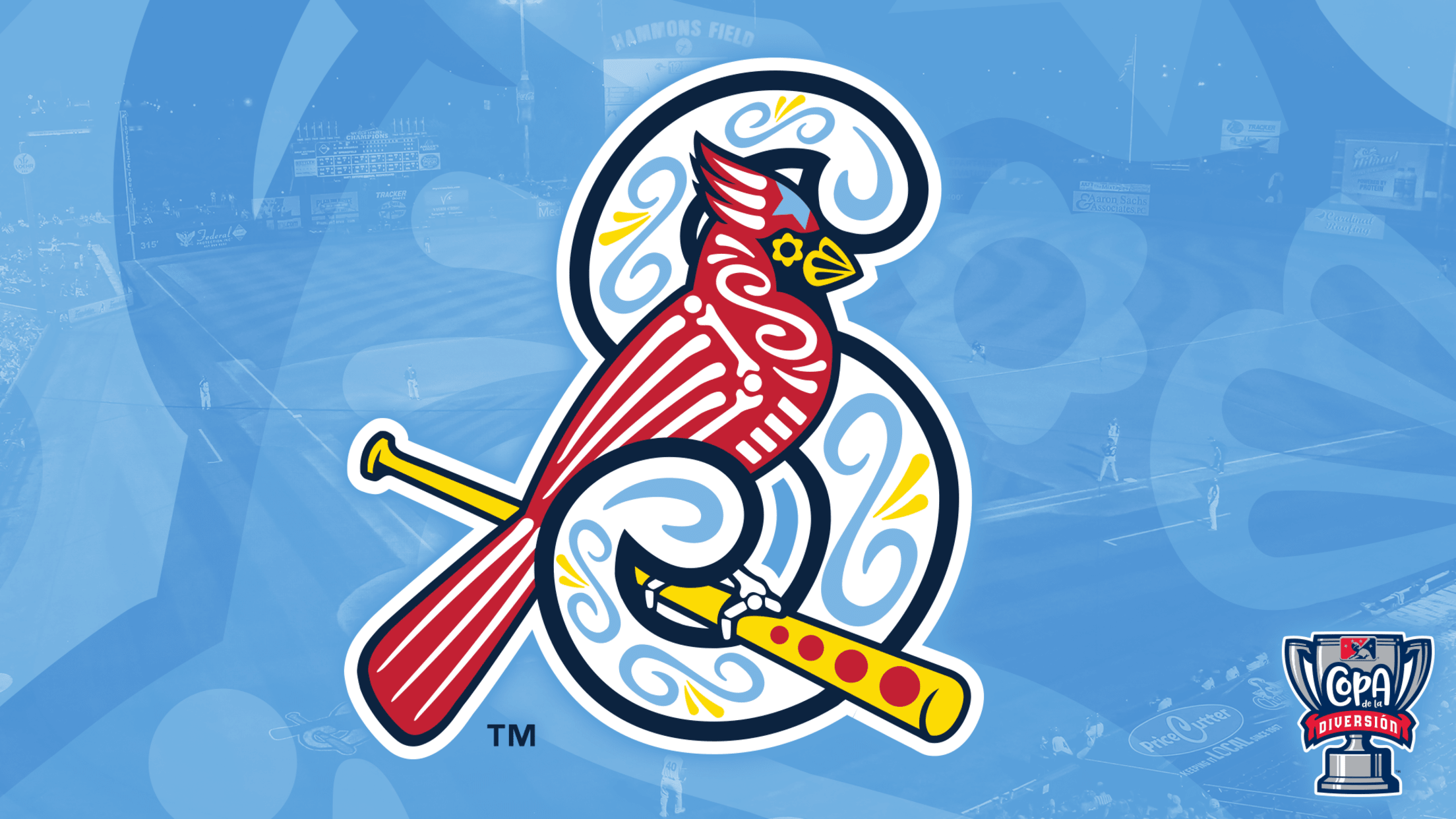 The Springfield Cardinals are excited to continue their increased efforts of community inclusion at Hammons Field by adopting the "Cardenales de Springfield" name and brand during select games in the 2020 season in conjunction with Minor League Baseball's "Copa de la Diversión" initiative.Participating in this year's "Copa de la Diversión,"
Hammons Field wins 7th Double-A Field of the Year award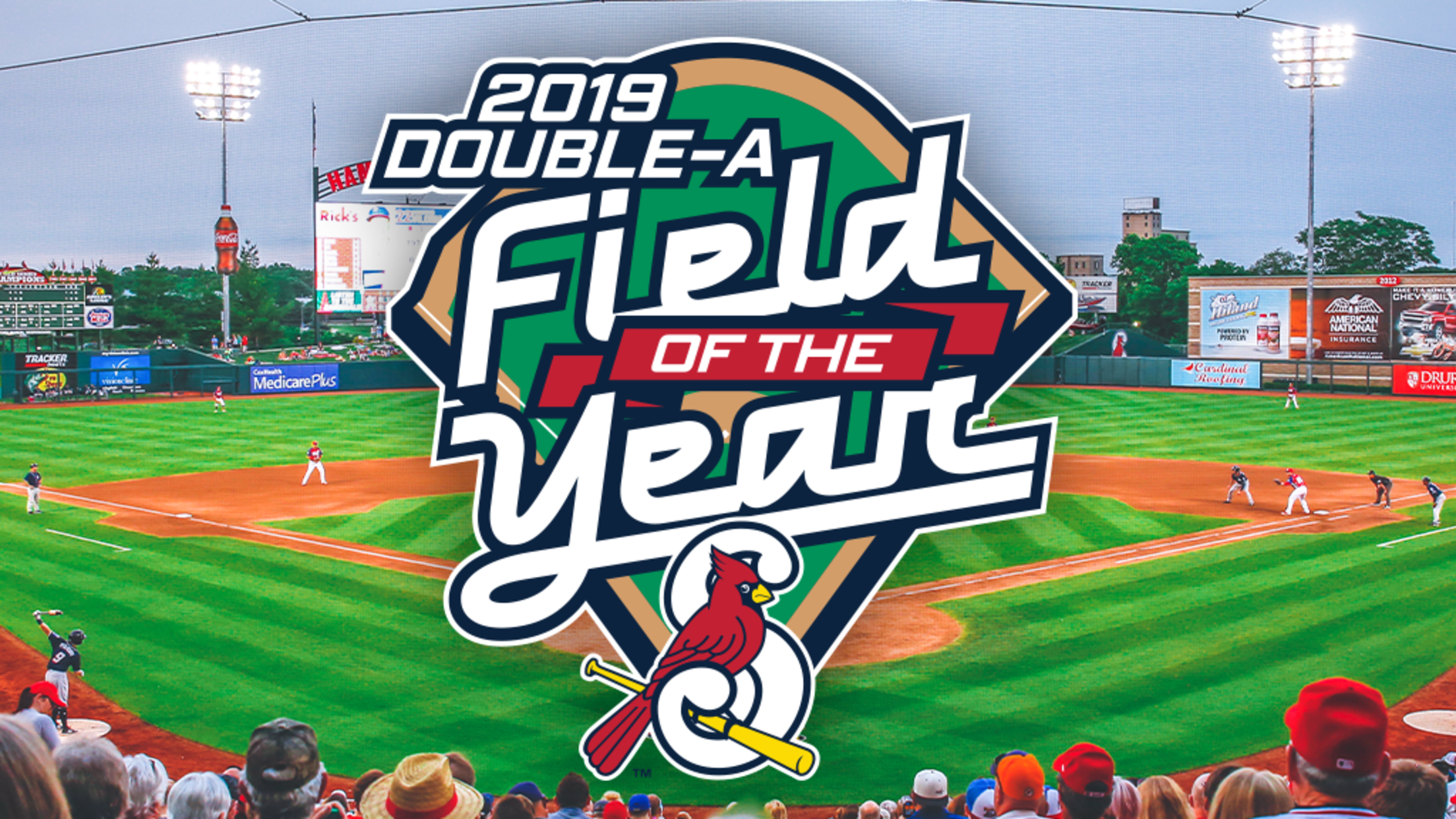 SPRINGFIELD, Mo. -- Minor League Baseball and the Sports Turf Managers Association (STMA) have announced that Hammons Field has been named the 2019 Double-A Field of the Year.It marks the sixth time in the last seven years, the second year in a row and the seventh time overall that Hammons
Cardinals, MSU Ice Bears partnering for $4 tickets on Saturday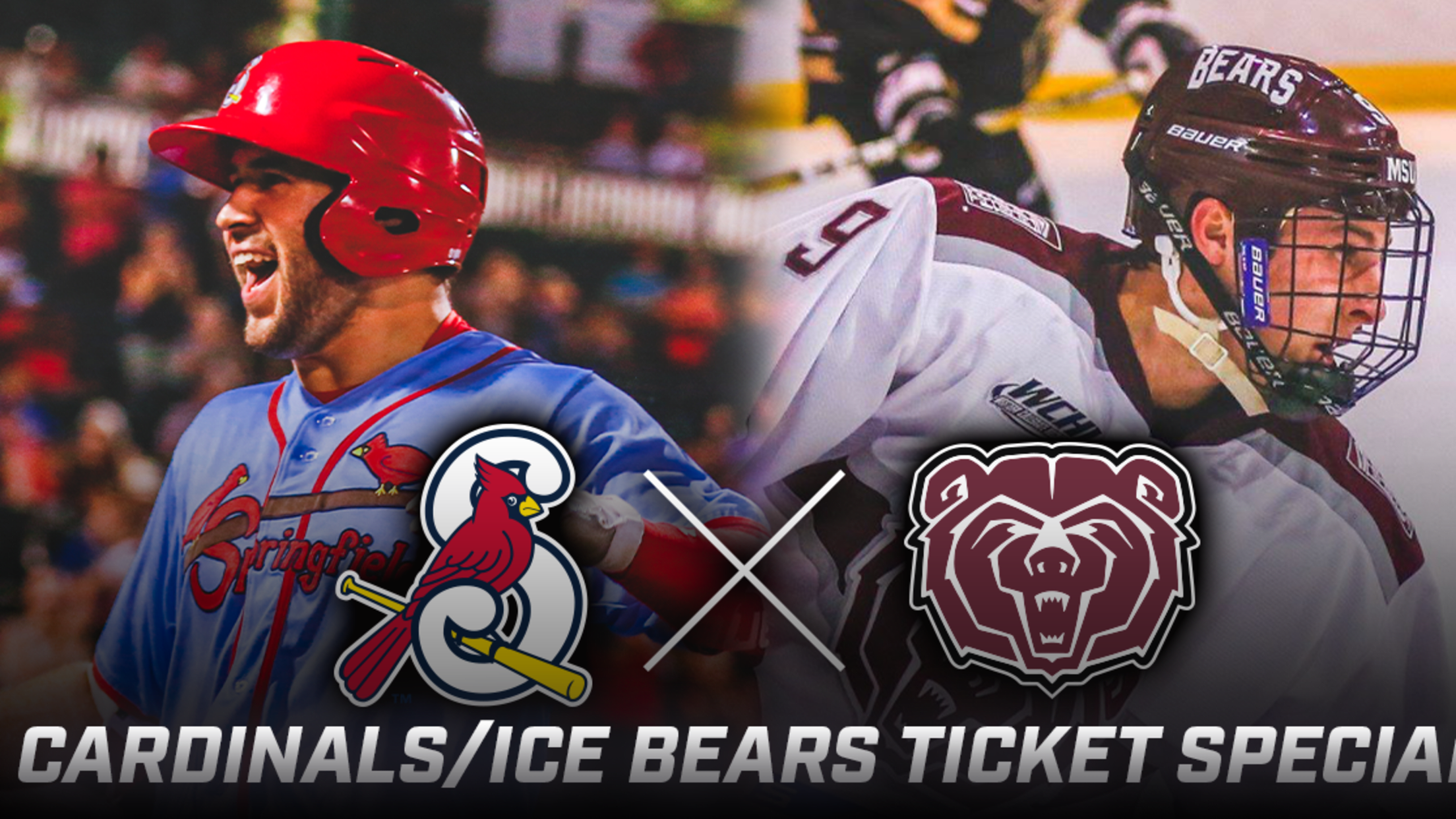 SPRINGFIELD, Mo. -- Louie is continuing his support of Springfield college athletics this Saturday, February 22, when the Missouri State Ice Bears take on the Northern Illinois University Huskies at 7:00 p.m.All fans who ask for the "Springfield Cardinals Special" at the Jordan Valley Ice Park Box Office inside the
Cardinals, Drury basketball team up for $9 ticket special
SPRINGFIELD, Mo. -- Louie and the Springfield Cardinals are teaming up with the Drury Panthers for a $9 Springfield Cardinals ticket special this Thursday, February 20 when the Lady Panthers and Panthers take on the Truman State Bulldogs at the O'Reilly Family Event Center.To redeem, simply enter "Cardinals" in the
Louie, the Cardinals & the Missouri State Lady Bears this Saturday at JQH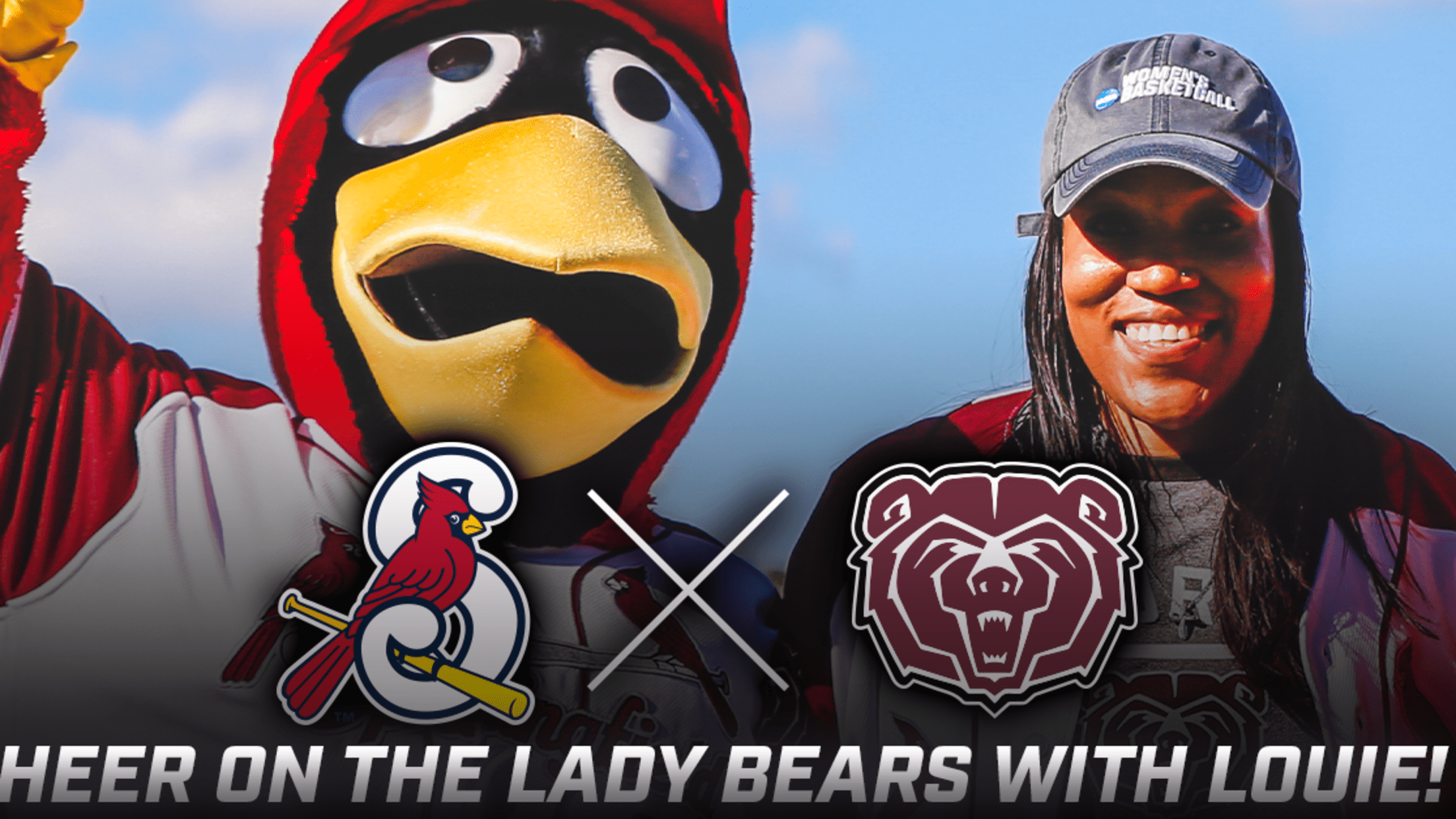 SPRINGFIELD, Mo. -- Louie and the Springfield Cardinals crew will be cheering on the nationally ranked Missouri State Lady Bears against the Southern Illinois Salukis this Saturday, February 15 at 3:00 p.m. inside JQH Arena.Louie and Springfield Cardinals representatives will be on the JQH Arena concourse during the game. Fans
Louie's Valentine's Day Lovebird Delivery Special is back!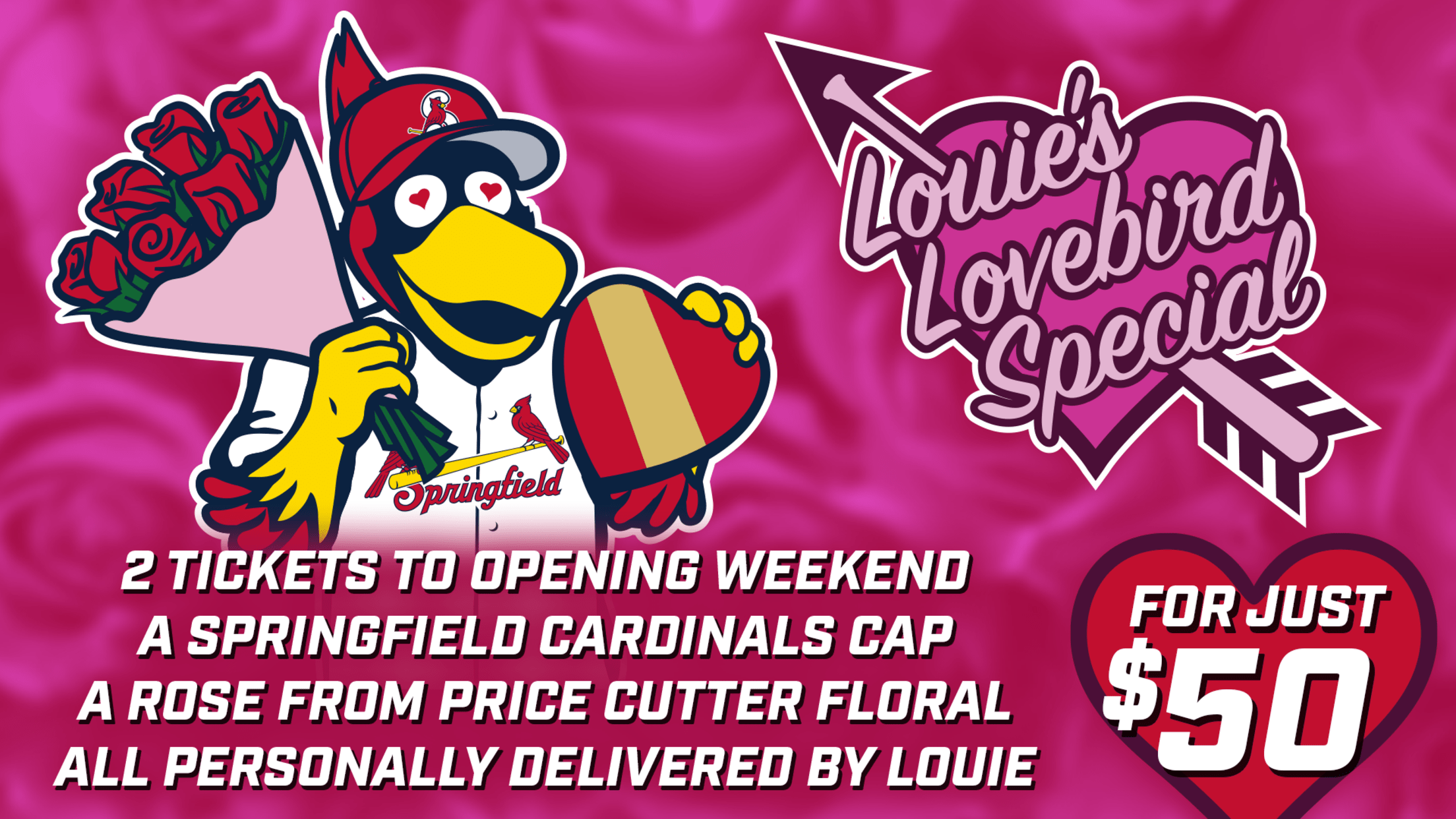 Louie's Lovebird Special is back for Valentine's Day 2020 and ready for you to book the perfect Cardinals V-Day surprise for your baseball-loving valentine! Louie will personally deliver his Lovebird Special to your sweetheart's office, home or school on Valentine's Day (February 14).Louie's Lovebird Special Includes:- 2 Dugout Box Seats
Springfield Cardinals 2020 Schedule Released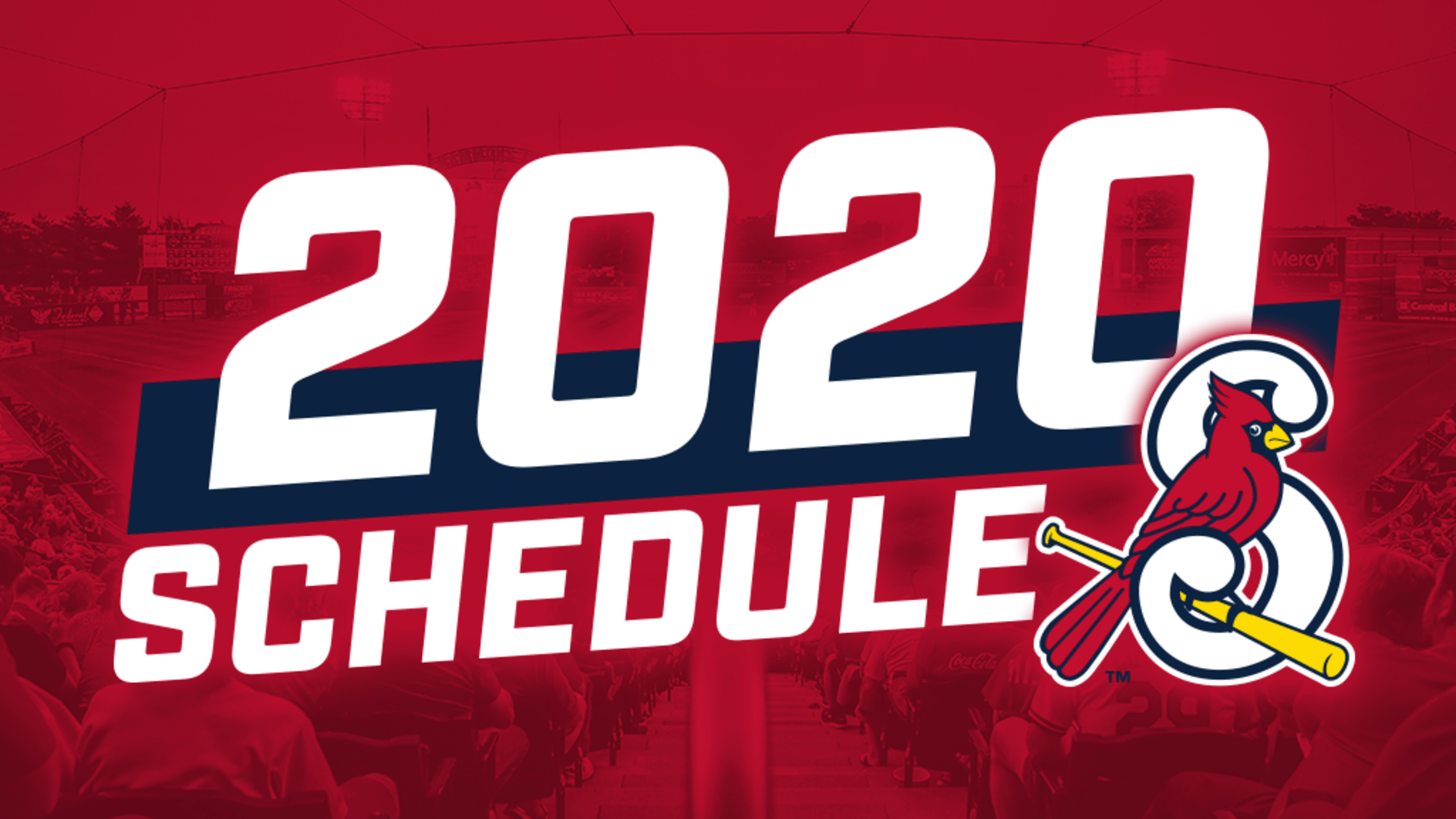 Opening Day 2020 at Hammons Field is set for April 16 when the Springfield Cardinals face the Midland RockHounds (Athletics) at 6:30 p.m., kicking off an 11-game homestand that lasts until April 26 against the Northwest Arkansas Naturals (Royals).Don't miss a moment with RED Access. RED Access Memberships are the
Elf on the Shelf Ornament Giveaway has arrived
Good news, Cardinals fans: This year's #CardsChristmas in July Elf on the Shelf Christmas Ornaments have arrived!2,000 fans at the Thursday, July 25 game received an Elf on the Shelf voucher. If you received a voucher (including Promo Club and Promo Seat vouchers), you may redeem it for your Elf
Ozzie Smith coming to Springfield for Dinner on the Diamond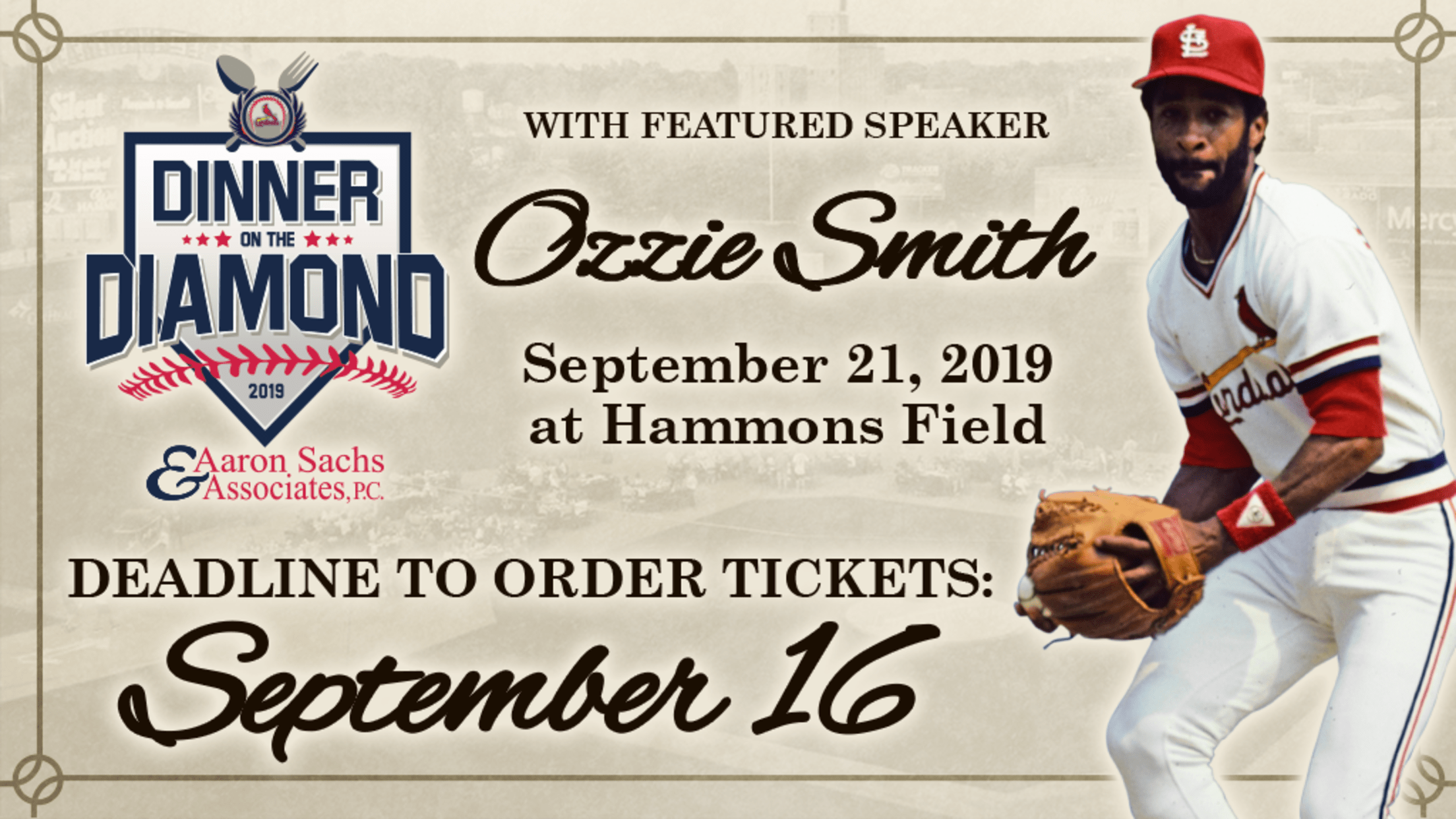 SPRINGFIELD, Mo. -- The Springfield Cardinals are excited to again partner with Aaron Sachs & Associates to host the third annual Dinner on the Diamond at Hammons Field, featuring former St. Louis Cardinals Hall-of-Famer Ozzie Smith.Dinner on the Diamond with Ozzie Smith will take place Saturday, September 21 and is
Six 2019 Springfield Cardinals heading to Arizona Fall League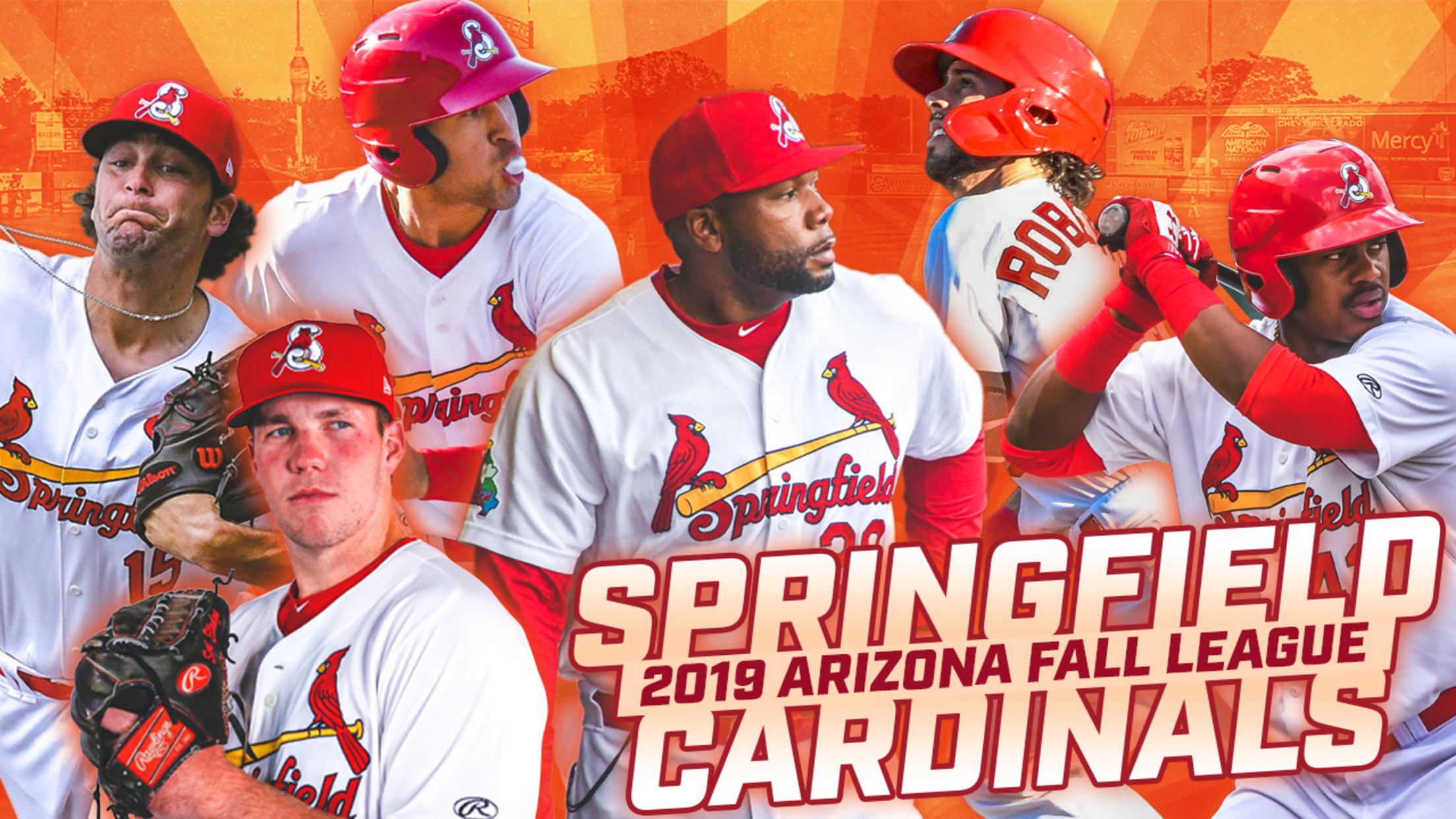 SPRINGFIELD, Mo. -- Six members of the 2019 Springfield Cardinals are heading to Glendale, Arizona this fall to represent the St. Louis Cardinals in the Arizona Fall League.This year's selections include Hitting Coach Brandon Allen, OF Dylan Carlson, RHP Seth Elledge, INF Elehuris Montero, INF Kramer Robertson and RHP Kodi
Hammons Field wins Texas League Field of the Year for 9th-straight season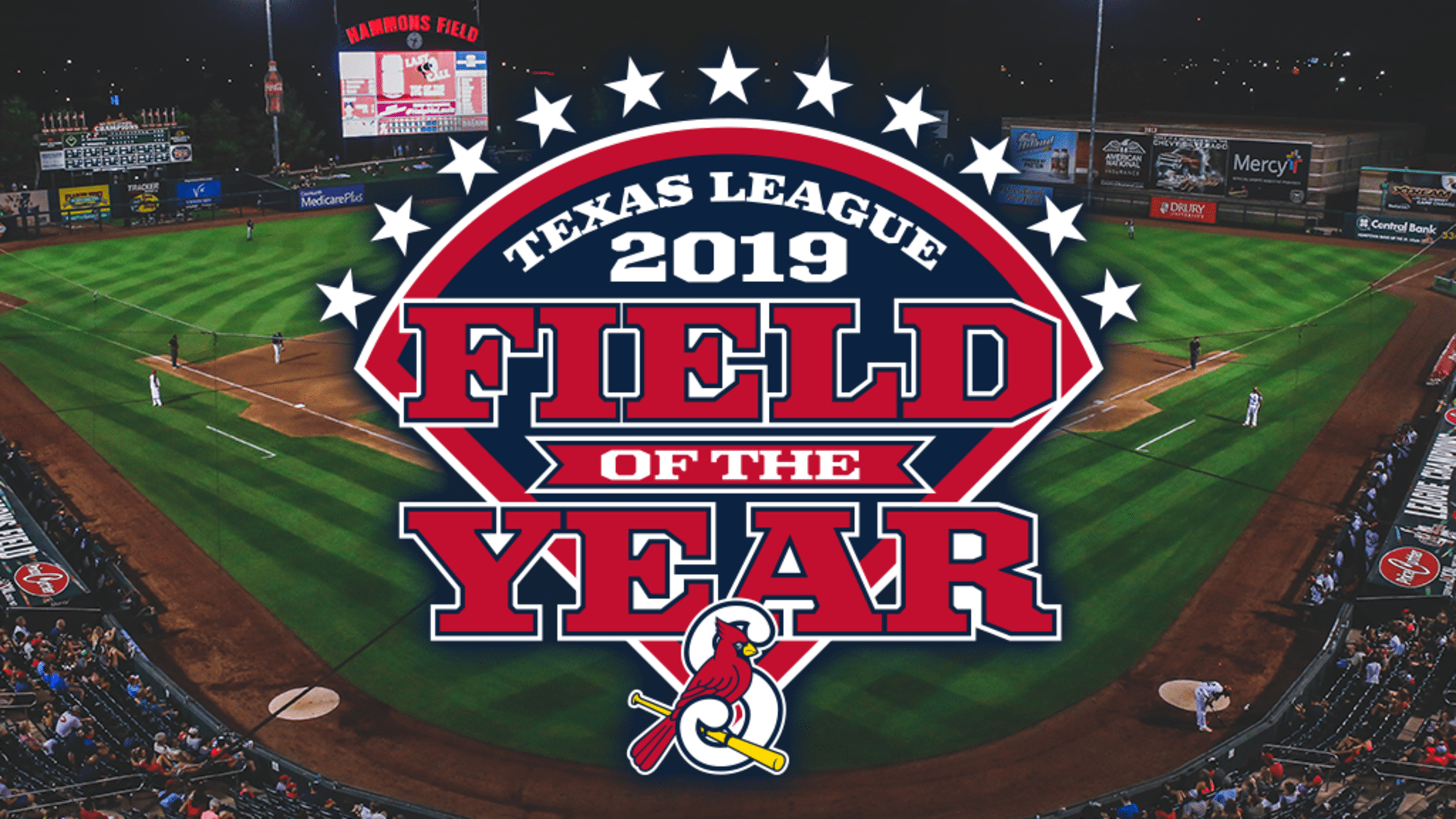 SPRINGFIELD, Mo. -- The Springfield Cardinals are proud to announce that Hammons Field has been named the 2019 Texas League Field of the Year.This marks the ninth consecutive year and 11th time overall that Hammons Field has won the award. The Springfield Cardinals and Hammons Field are also record-setting six-time
Cardinals close season with 11-6 loss to RockHounds
SPRINGFIELD, Mo. -- The Springfield Cardinals (30-40; 60-80) put up double-digit hits but came out short in the 2019 season finale, falling 11-6 to the Midland RockHounds (39-31; 73-66) on Monday afternoon in front of 5,737 fans at Hammons Field.DECISIONS:W: RHP Wandisson Charles (1-0)L: RHP Johan Oviedo (7-8)MOMENTS THAT MATTERED:-
Cardinals downed by RockHounds, season closes Monday afternoon
SPRINGFIELD, Mo. -- The Springfield Cardinals (30-39; 60-79) fell 4-0 to the Midland RockHounds (38-31; 72-66) on Sunday night in front of 6,434 fans at Hammons Field.DECISIONS:W: RHP James Naile (8-7)L: RHP Angel Rondon (6-6)MOMENTS THAT MATTERED:- RockHounds LF Brallan Perez put the visitors ahead 1-0 in the second off
Chinea records 4-hit night but Cardinals still fall 4-3 to RockHounds
SPRINGFIELD, Mo. -- Cardinals DH Chris Chinea had a perfect 4-for-4 night at the plate but Springfield (30-38; 60-78) fell 4-3 to the Midland RockHounds (37-31; 71-66) on Saturday night in front of 6,256 fans at Hammons Field.DECISIONS:W: LHP Tyler Alexander (1-1)L: RHP Will Latcham (0-2)S: RHP Jesus Zambrano (7)MOMENTS
Cardinals come up short in 5-4 loss to RockHounds
SPRINGFIELD, Mo. -- The Springfield Cardinals (30-37; 60-77) dropped the first of a four-game series 5-4 against the Midland RockHounds (36-31; 70-66) in front of a sold-out Friday night crowd of 7,640 at Hammons Field.The RockHounds clinched a spot in the Texas League playoffs with the win, which ensured them
Cardinals tally 18 hits in 13-9 win over RoughRiders, split series
SPRINGFIELD, Mo. -- The Springfield Cardinals (30-36; 60-76) used an eight-run seventh inning to beat the Frisco RoughRiders (32-33; 65-69) 13-9 behind 18 hits on Thursday night in front of a sellout crowd of 7,098 at Hammons Field.DECISIONS:W: RHP Alex FaGalde (4-5)L: RHP Blake Bass (8-4)MOMENTS THAT MATTERED:- Trailing 7-5
Oviedo strikes out 10 over 7.1 scoreless, Cards top RoughRiders 3-1
SPRINGFIELD, Mo. -- Johan Oviedo tossed 7.1 scoreless innings in a 3-1 win for the Springfield Cardinals (29-36; 59-76) over the Frisco RoughRiders (32-32; 65-68) on Wednesday night at Hammons Field.DECISIONS:W: RHP Johan Oviedo (7-7)L: RHP Edinson Vólquez (1-1)S: RHP Connor Jones (9)MOMENTS THAT MATTERED:- Cardinals SS Rayder Ascanio led