MLB affiliate overview: American League East
Breaking down each team's new player development structure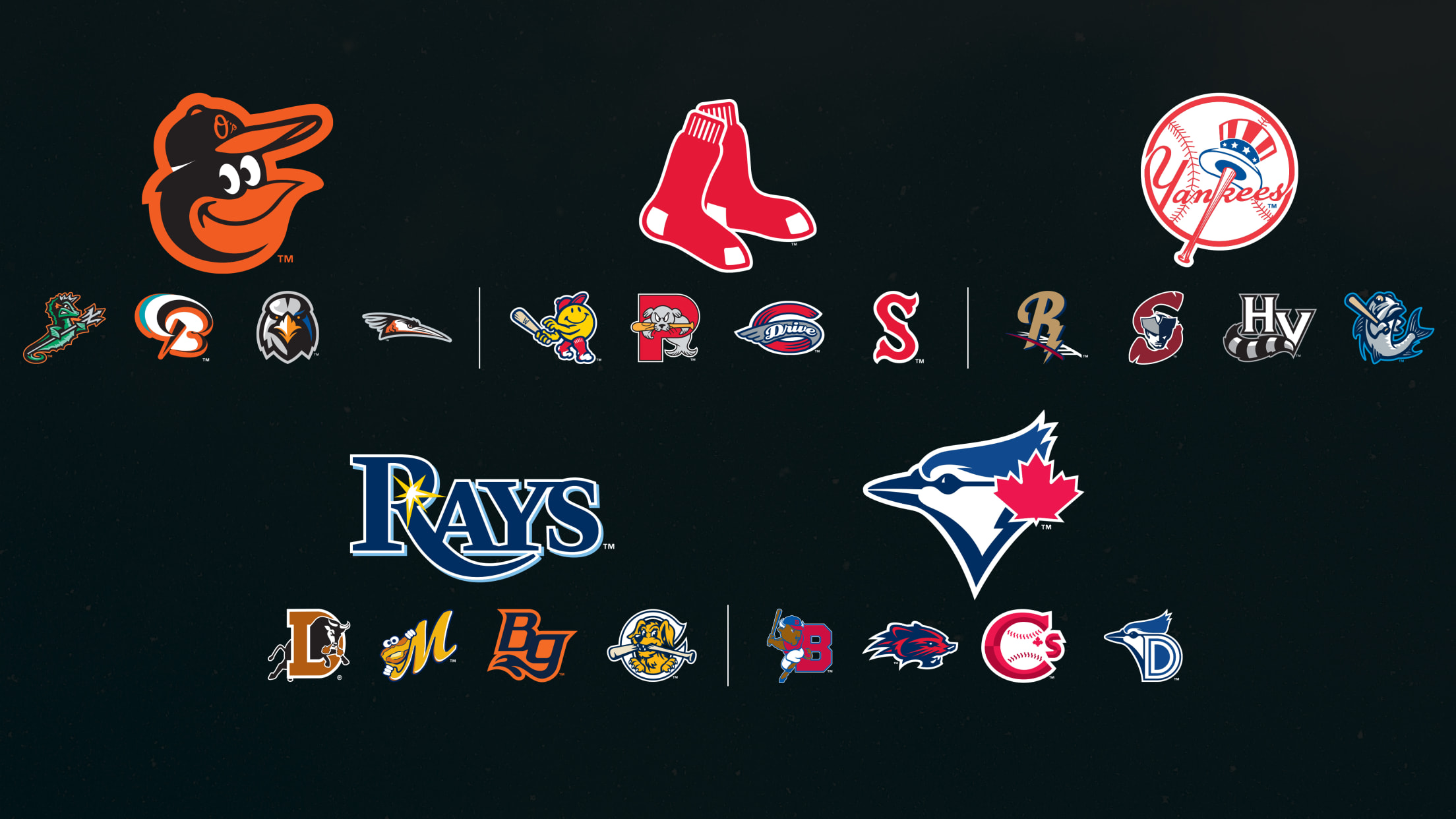 Major League Baseball has announced the structure and composition of the reconfigured Minor Leagues, which include 120 teams across Triple-A, Double-A, High-A and Low-A. Learn about AL East affiliates below, their distance to the parent club and what's new for 2021 and beyond. For info on MLB's other divisions, click
Major League Baseball has announced the structure and composition of the reconfigured Minor Leagues, which include 120 teams across Triple-A, Double-A, High-A and Low-A.
Learn about AL East affiliates below, their distance to the parent club and what's new for 2021 and beyond. For info on MLB's other divisions, click here: AL Central | AL West | NL East | NL Central | NL West
Baltimore Orioles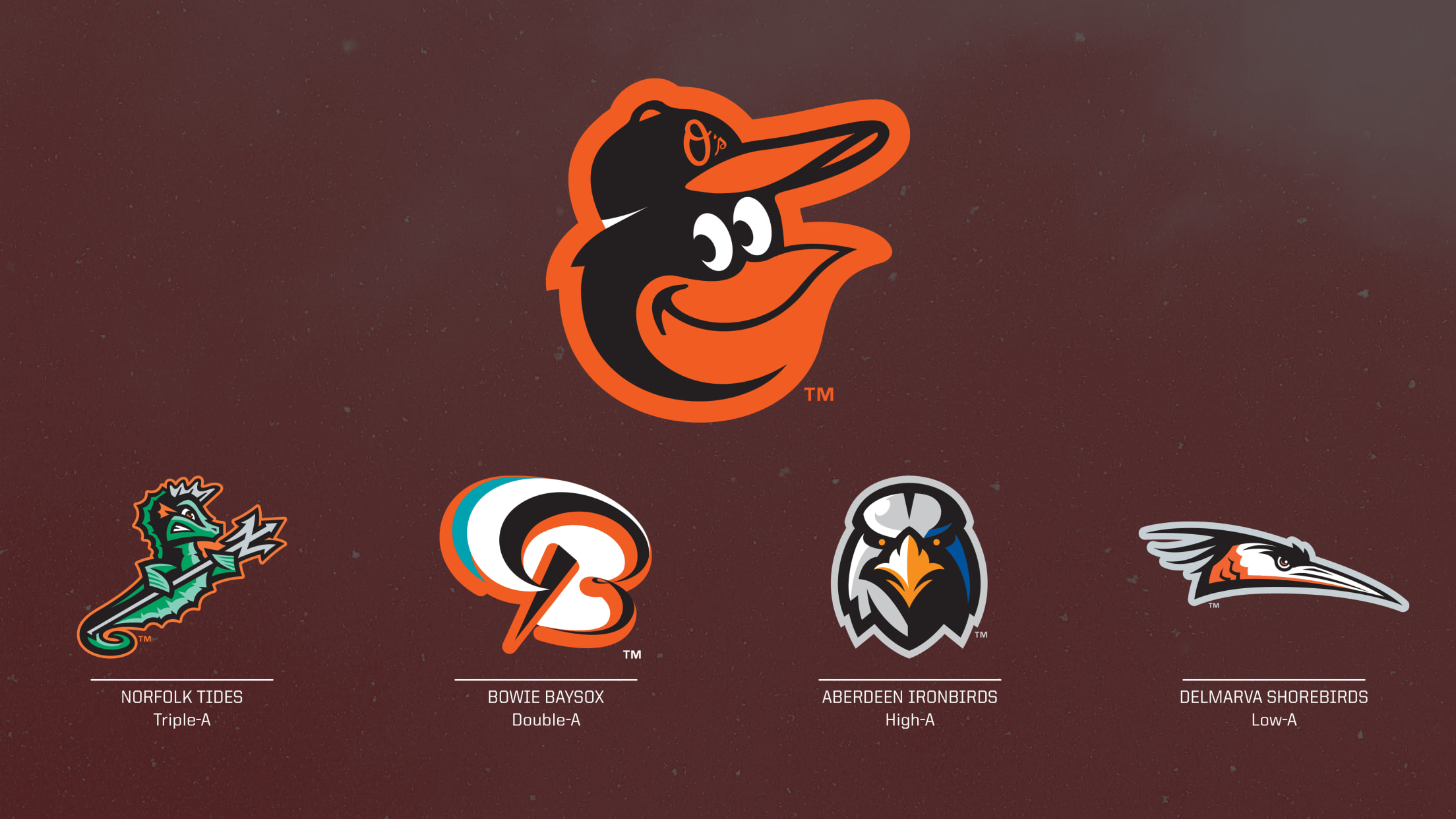 Triple-A: Norfolk Tides – Norfolk, Va. (259 miles to Camden Yards)
Double-A: Bowie Baysox – Bowie, Md. (27 miles)
High-A: Aberdeen IronBirds – Aberdeen, Md. (35 miles)
Low-A: Delmarva Shorebirds – Salisbury, Md. (121 miles)
The Orioles have had one of the closest farm systems, geographically speaking, for years, and that remains the case as the parent club continues its connection with four previous affiliates. Bowie and Delmarva have partnered with Baltimore since the '90s, Aberdeen joined the fold in 2002 and Norfolk followed in 2007. The notable change starting this season, though, is the IronBirds (and their owner Cal Ripken Jr.) getting bumped up from Class A Short Season. The other three continue their respective partnerships at their previous levels.
Boston Red Sox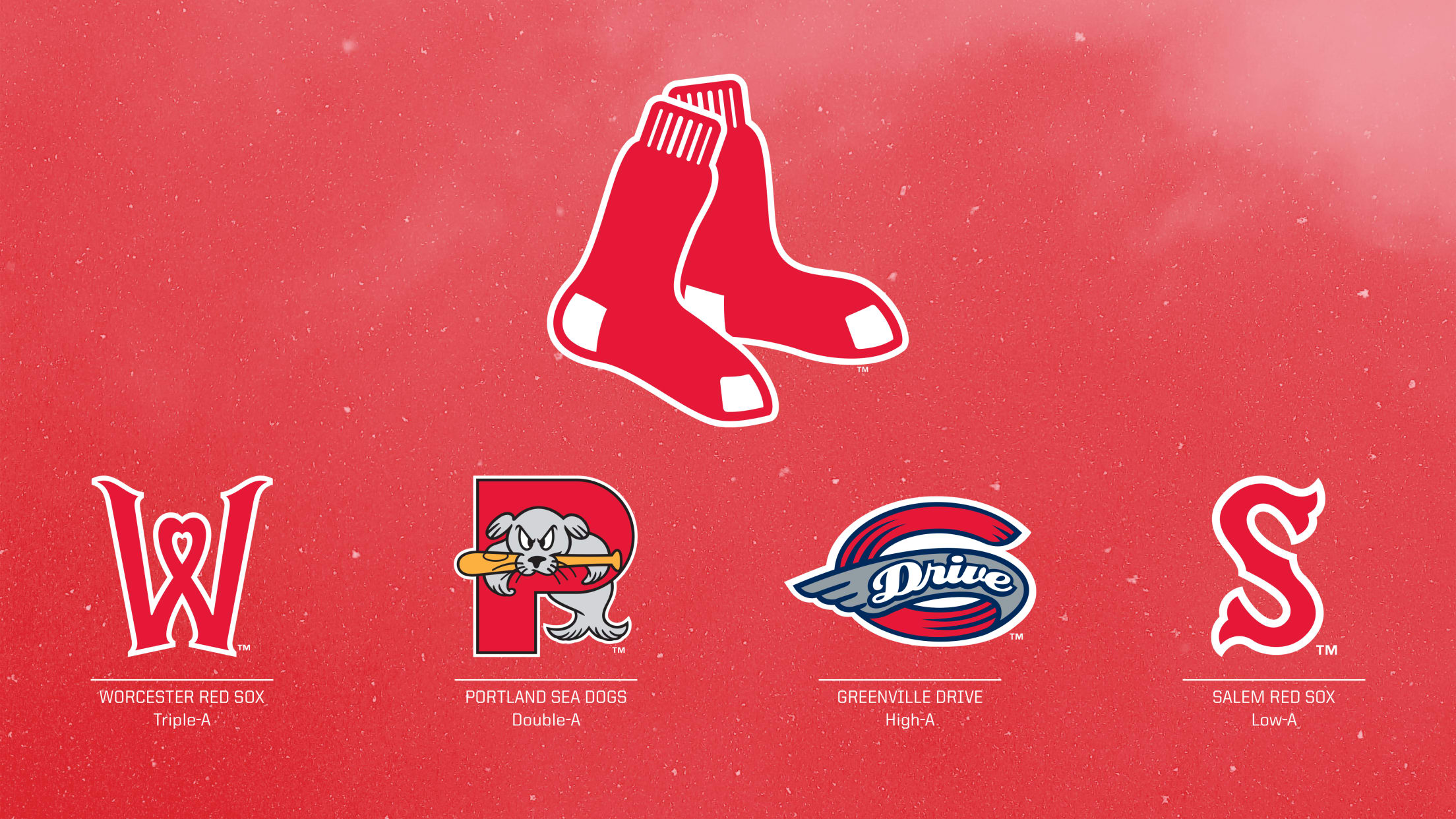 Triple-A: Worcester Red Sox – Worcester, Mass. (45 miles to Fenway Park)
Double-A: Portland Sea Dogs – Portland, Maine (107 miles)
High-A: Greenville Drive – Greenville, S.C. (932 miles)
Low-A: Salem Red Sox – Salem, Va. (677 miles)
This season was already setting up to look different at Triple-A for the Red Sox, given the announcement back in August 2018 that the Minor League franchise would be moving to Worcester after 47 years in Pawtucket, Rhode Island. While construction continued at Polar Park in 2020, Red Sox prospects spent one last summer at McCoy Stadium, Boston's alternate training site. Familiarity continues further down the chain as Portland maintains its status while Greenville and Salem swap levels.
New York Yankees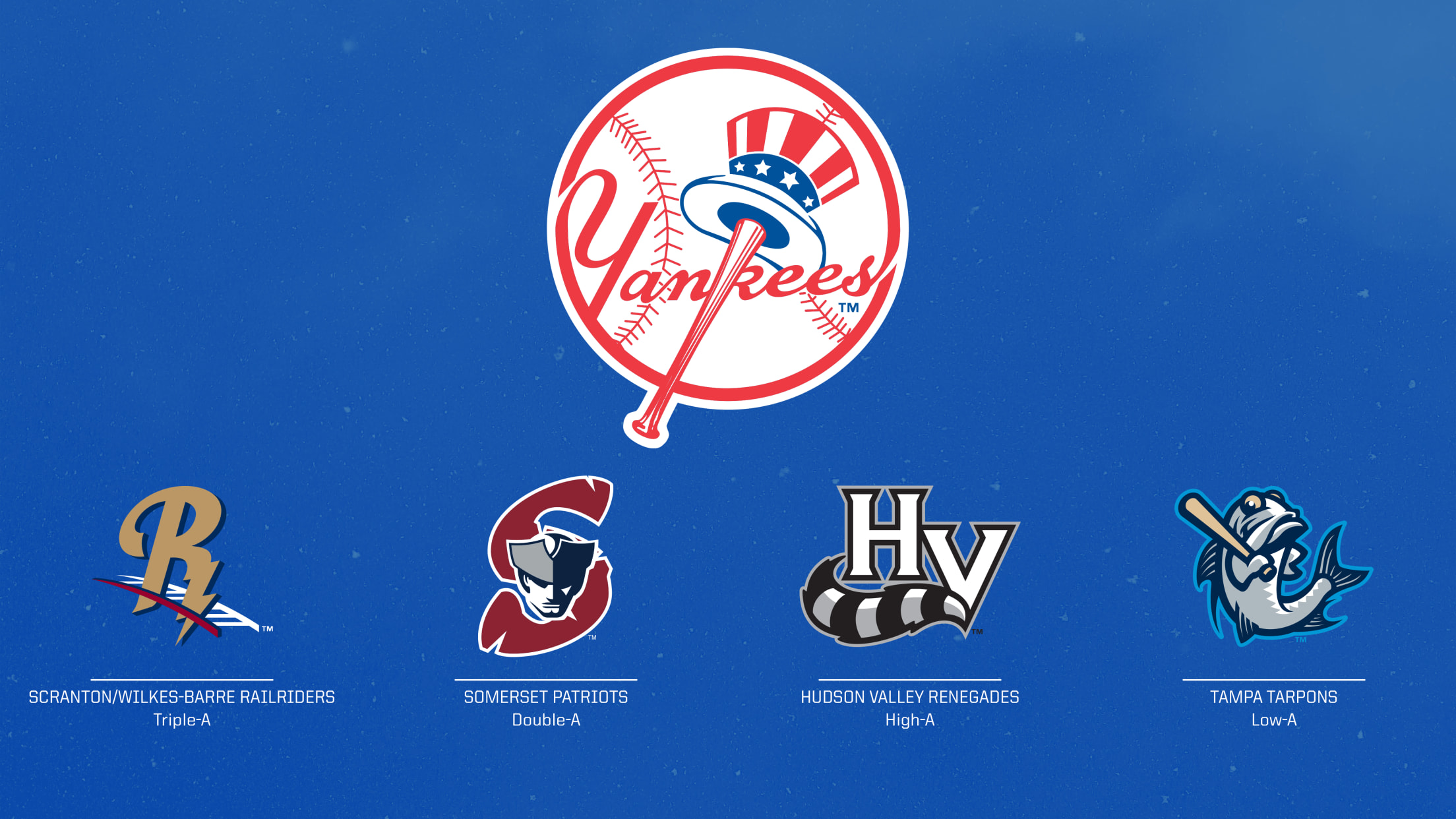 Triple-A: Scranton/Wilkes-Barre RailRiders – Moosic, Pa. (132 miles to Yankee Stadium)
Double-A: Somerset Patriots – Bridgewater Township, N.J. (43 miles)
High-A: Hudson Valley Renegades – Wappingers Falls, N.Y. (60 miles)
Low-A: Tampa Tarpons – Tampa, Fla. (1,142 miles)
The Yankees' prospect pipeline stays the same at the top with the RailRiders, while the Tarpons move down a level. (Both clubs are partially owned by the parent club.) The Renegades were previously the Rays' Class A Short Season affiliate, but they've found a new partnership closer to home. As for the Patriots, they come to affiliated ball after playing in the independent Atlantic League.
Tampa Bay Rays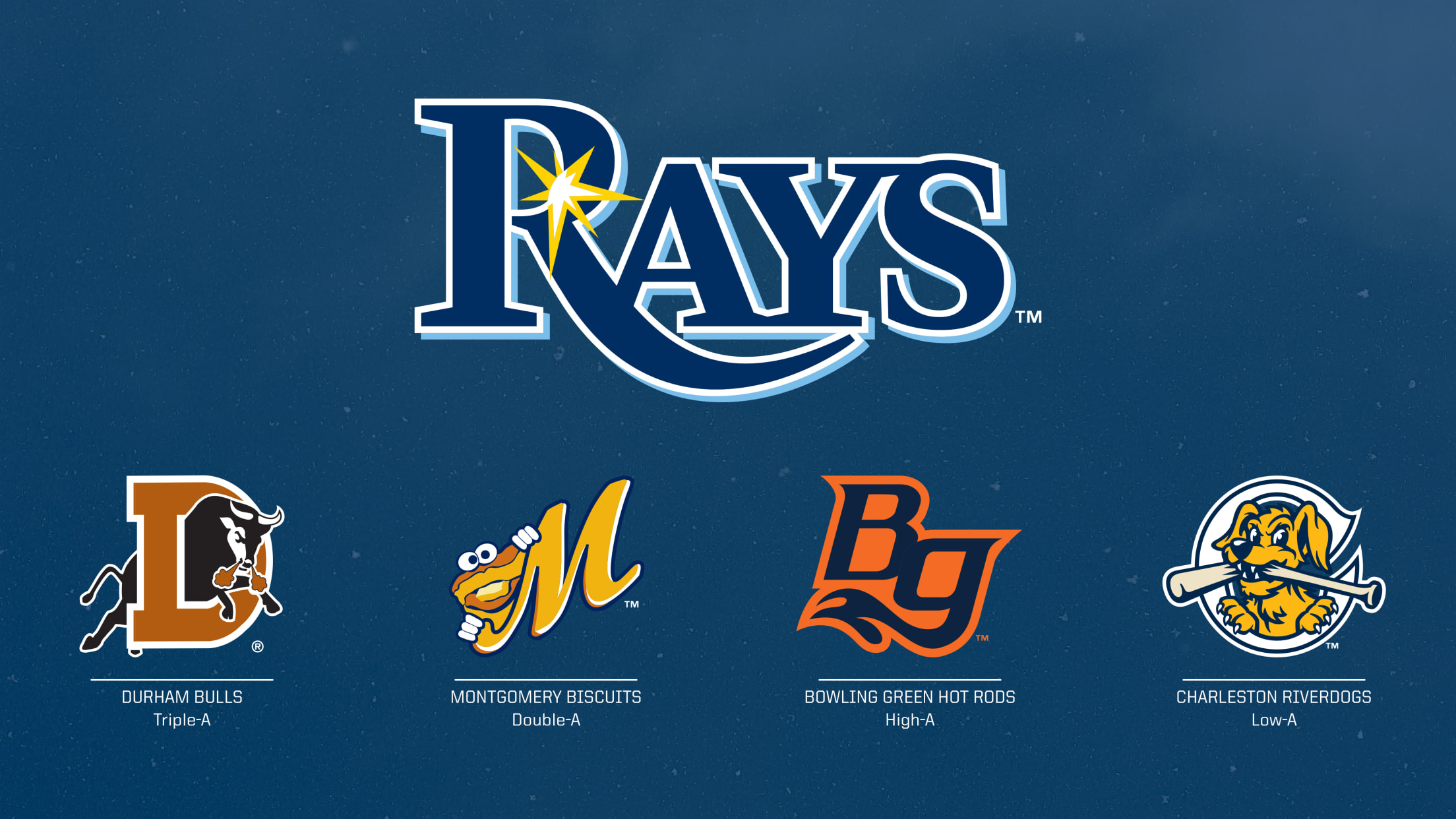 Triple-A: Durham Bulls – Durham, N.C. (697 miles to Tropicana Field)
Double-A: Montgomery Biscuits – Montgomery, Ala. (493 miles)
High-A: Bowling Green Hot Rods – Bowling Green, Ky. (790 miles)
Low-A: Charleston RiverDogs – Charleston, S.C. (456 miles)
The Rays continue their 23-year partnership with Durham, one of the most famous franchises in the Minors. They also keep their relationship with Montgomery -- an affiliate since 2004 -- at the same level while Bowling Green moves up from Class A. The parent club reunites with Charleston, a Tampa Bay affiliate from 1997-2004 that most recently had been with the Yankees.
Toronto Blue Jays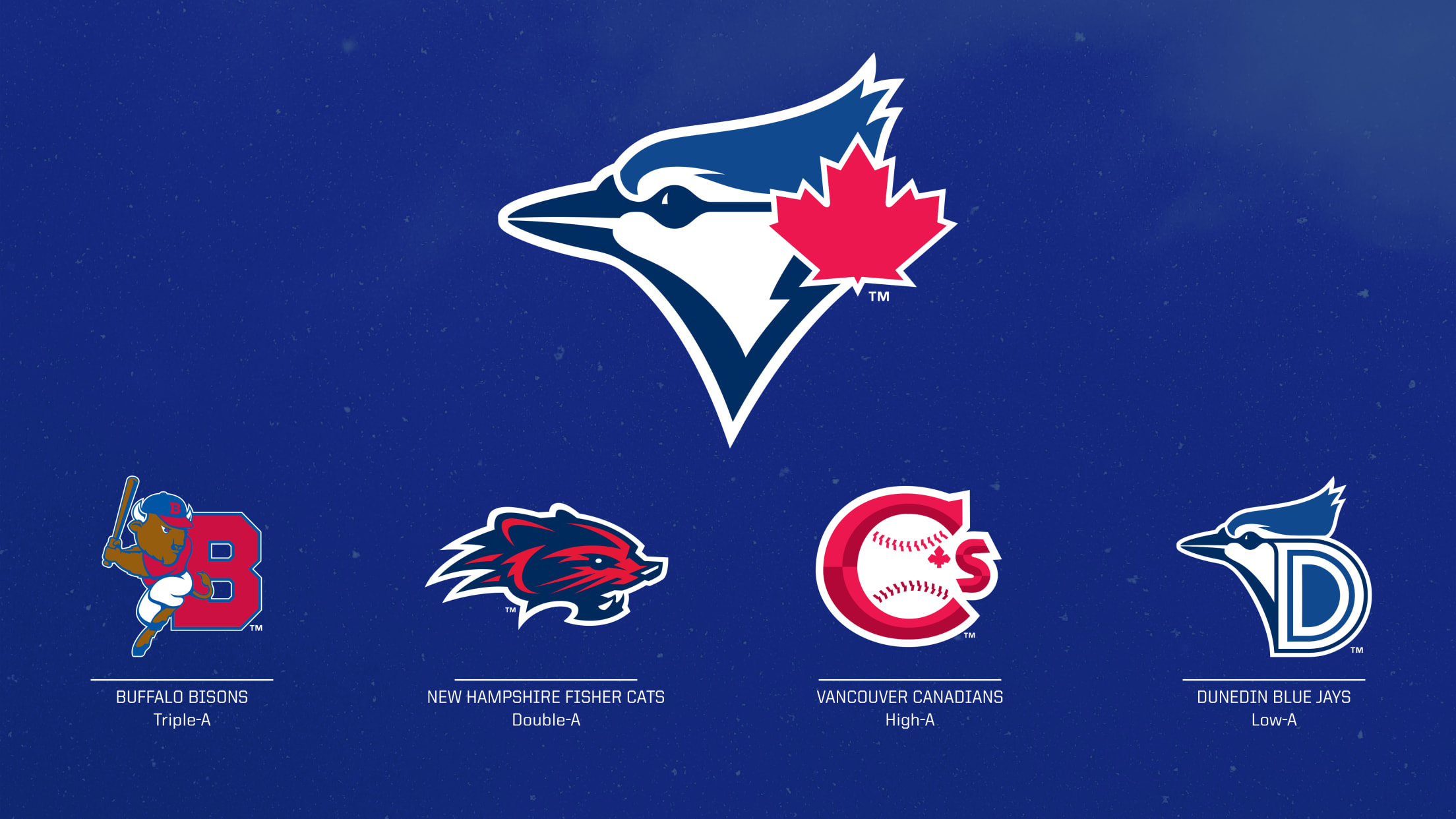 Triple-A: Buffalo Bisons – Buffalo, N.Y. (99 miles to Rogers Centre)
Double-A: New Hampshire Fisher Cats – Manchester, N.H. (520 miles)
High-A: Vancouver Canadians – Vancouver, B.C., Canada (2,686 miles)
Low-A: Dunedin Blue Jays – Dunedin, Fla. (1,312 miles)
After seven years of affiliation, the Blue Jays got to see Buffalo's operations up close in 2020 as the big league club played its home games at the Bisons' Sahlen Field. New Hampshire continues its Double-A status for Toronto while Dunedin moves from Class A Advanced. The Blue Jays own the Dunedin club, which they've been affiliated with since 1987 and whose home they've used for Spring Training since 1978. The only two Canadian clubs in affiliated ball remain connected as Vancouver moves up from Class A Short Season.