MLB affiliate overview: American League West
Breaking down each team's new player development structure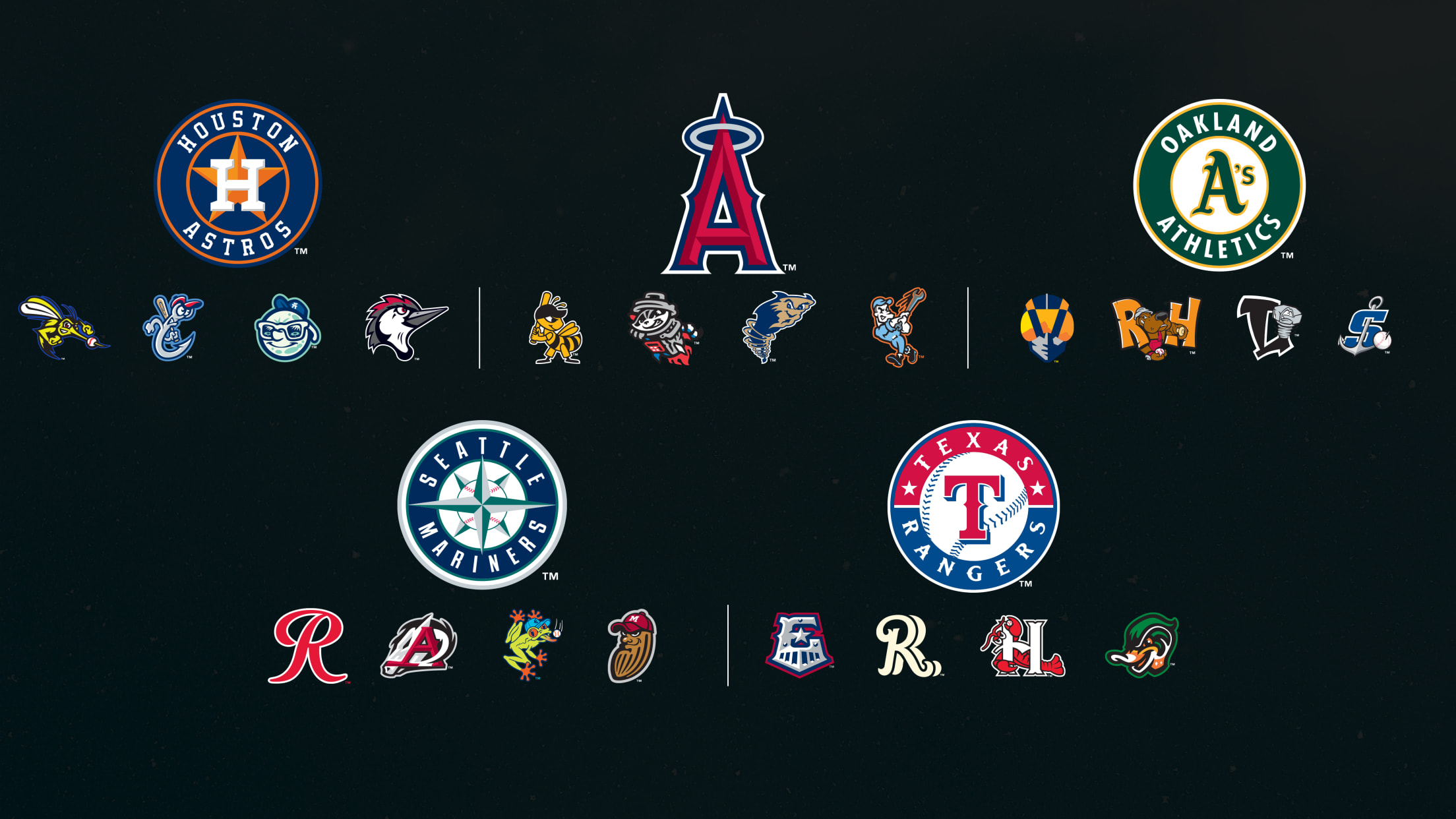 Major League Baseball has announced the structure and composition of the reconfigured Minor Leagues, which include 120 teams across Triple-A, Double-A, High-A and Low-A. Learn about AL East affiliates below, their distance to the parent club and what's new for 2021 and beyond. For info on MLB's other divisions, click
Major League Baseball has announced the structure and composition of the reconfigured Minor Leagues, which include 120 teams across Triple-A, Double-A, High-A and Low-A.
Learn about AL East affiliates below, their distance to the parent club and what's new for 2021 and beyond. For info on MLB's other divisions, click here: AL East | AL Central | NL East | NL Central | NL West
Houston Astros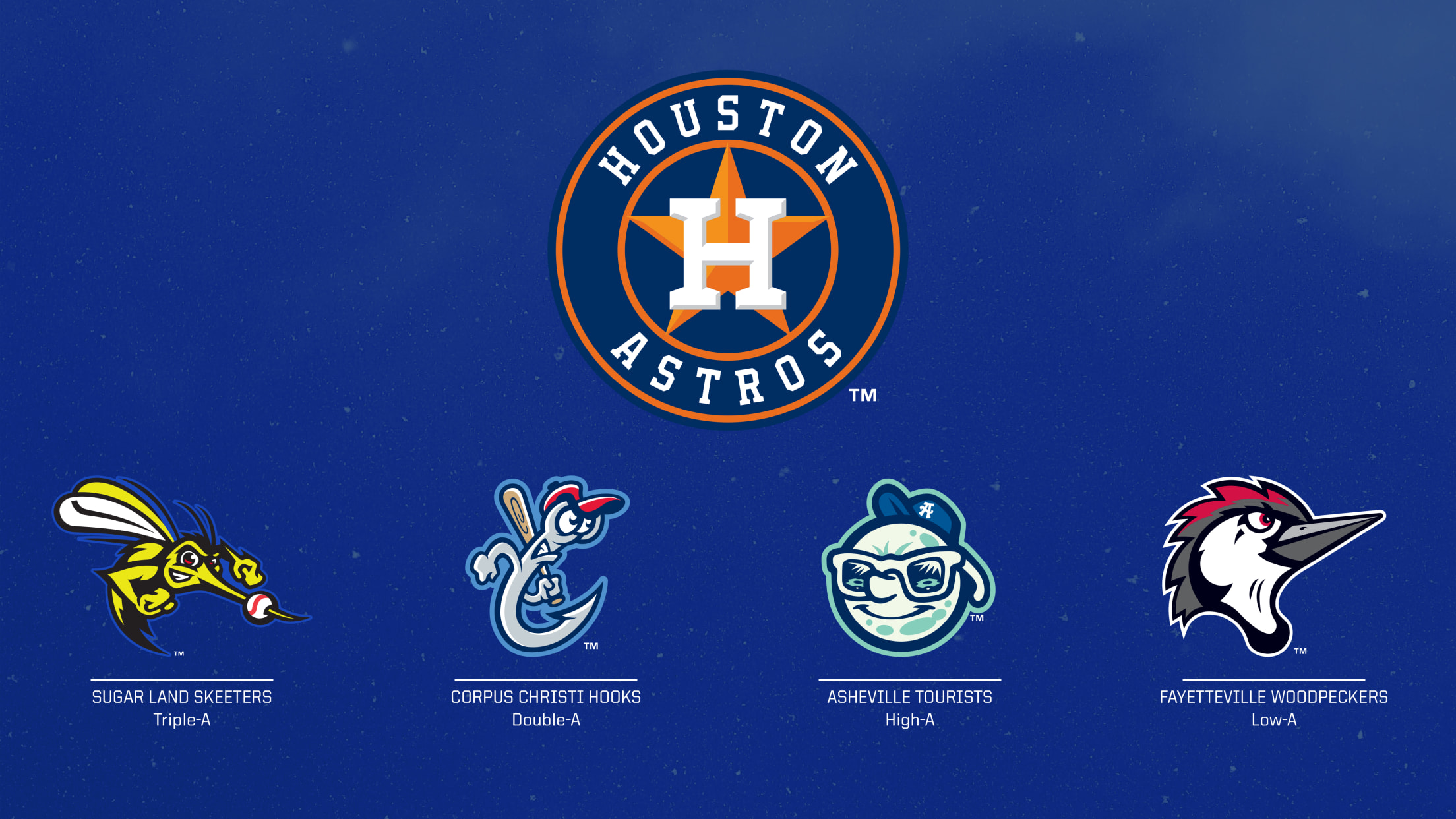 Triple-A: Sugar Land Skeeters – Sugar Land, Texas (22 miles to Minute Maid Park)
Double-A: Corpus Christi Hooks – Corpus Christi, Texas (209 miles)
High-A: Asheville Tourists – Asheville, N.C. (1,000 miles)
Low-A: Fayetteville Woodpeckers – Fayetteville, N.C. (1,163 miles)
The Astros ventured out of affiliated ball to find a new Triple-A partner, eventually bringing nearby Sugar Land aboard. Houston owns both the Hooks and Woodpeckers, though the latter -- which debuted in 2019 -- moves moves down a level. Asheville rejoins the farm system following stints in 1967 and 1982-93. The Tourists and their historical identity had most recently been the Rockies' Class A affiliate, a relationship that dated back to 1994.
Los Angeles Angels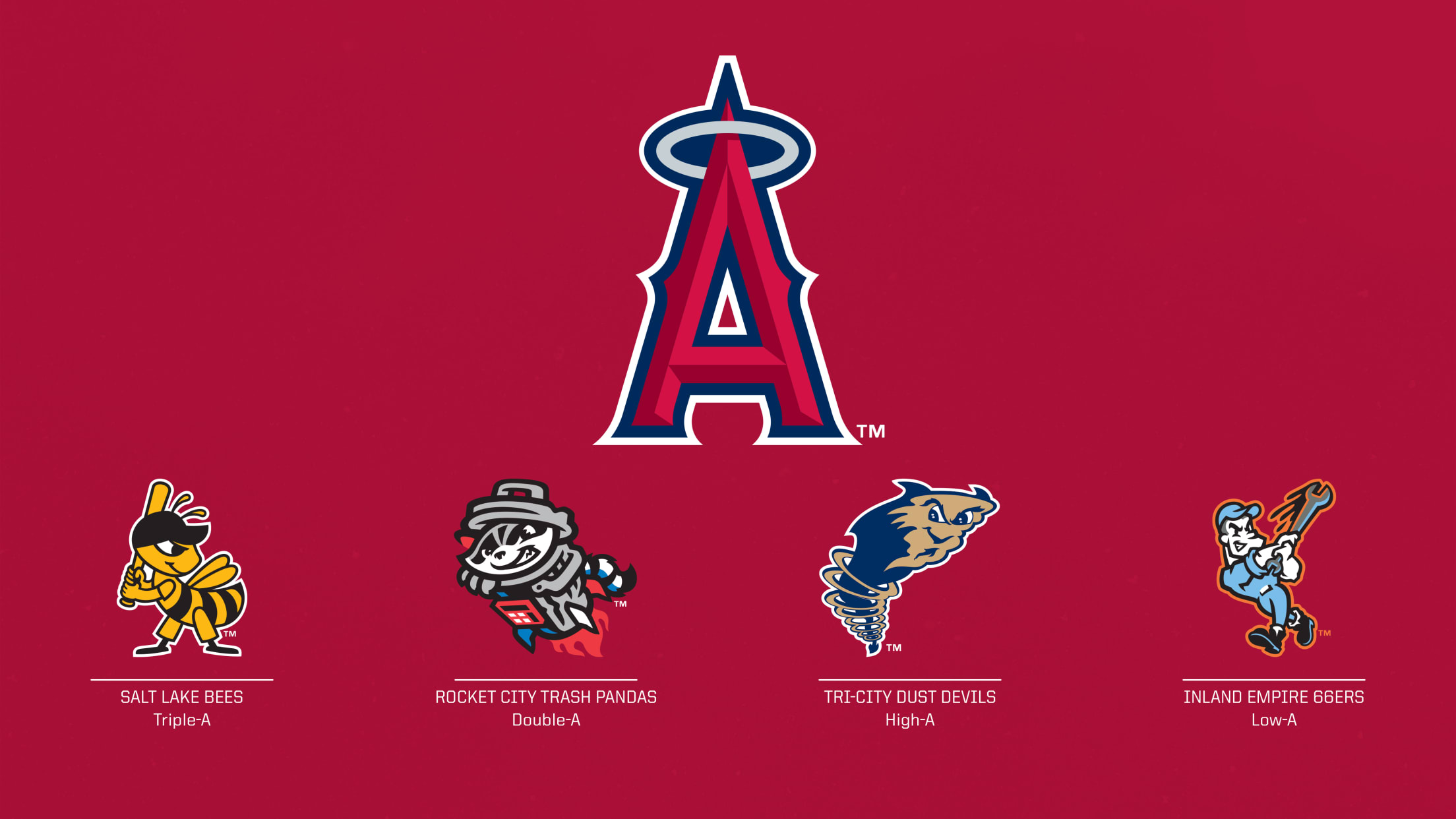 Triple-A: Salt Lake Bees – Salt Lake City, Utah (681 miles to Angel Stadium)
Double-A: Rocket City Trash Pandas – Madison, Ala. (1,992 miles)
High-A: Tri-City Dust Devils – Pasco, Wash. (1,100 miles)
Low-A: Inland Empire 66ers – San Bernardino, Calif. (47 miles)
The Angels continue their longest active affiliate relationship with Salt Lake, a partnership that formed in 2001 when the club was called the Stingers. Los Angeles announced Rocket City as its 2020 Double-A affiliate in the fall of 2017, so the Trash Pandas will make their long-awaited debut this summer. Inland Empire continues its partnership that started in 2011 but slides one rung. Tri-City had been the Padres' Class A Short Season affiliate.
Oakland Athletics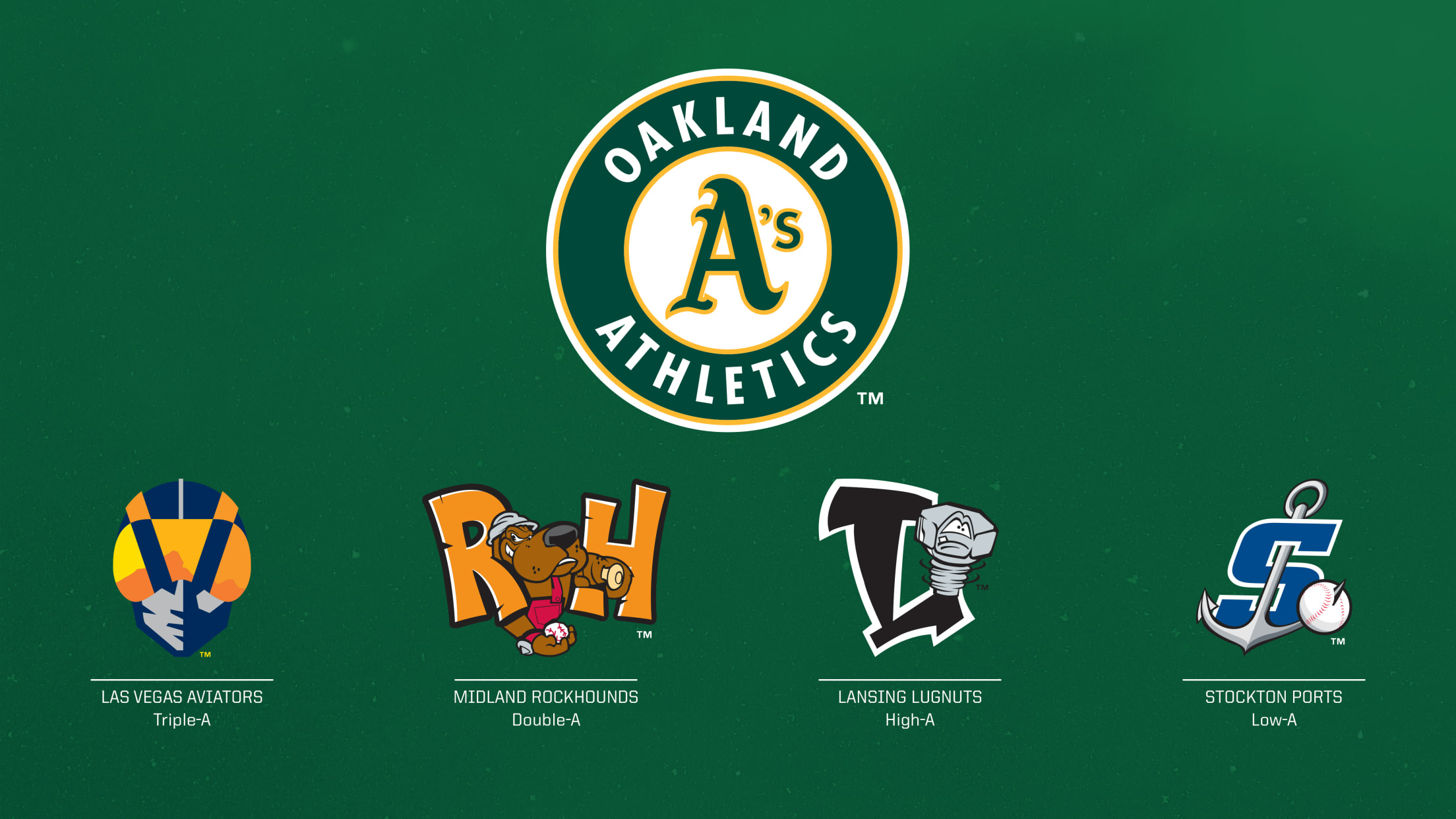 Triple-A: Las Vegas Aviators – Summerlin, Nev. (555 miles to Oakland Coliseum)
Double-A: Midland RockHounds – Midland, Texas (1,467 miles)
High-A: Lansing Lugnuts – Lansing, Mich (2,331 miles)
Low-A: Stockton Ports – Stockton, Calif. (66 miles)
Before the Raiders moved in, Oakland found a Triple-A home in Las Vegas in 2019 with the newly named Aviators. That relationship continues, as do its ties to both Midland (a partnership dating back to 1999) and Stockton (2005). The Ports shift from a level down while Lansing, coming aboard after an affiliation with the Blue Jays, moves a level up.
Seattle Mariners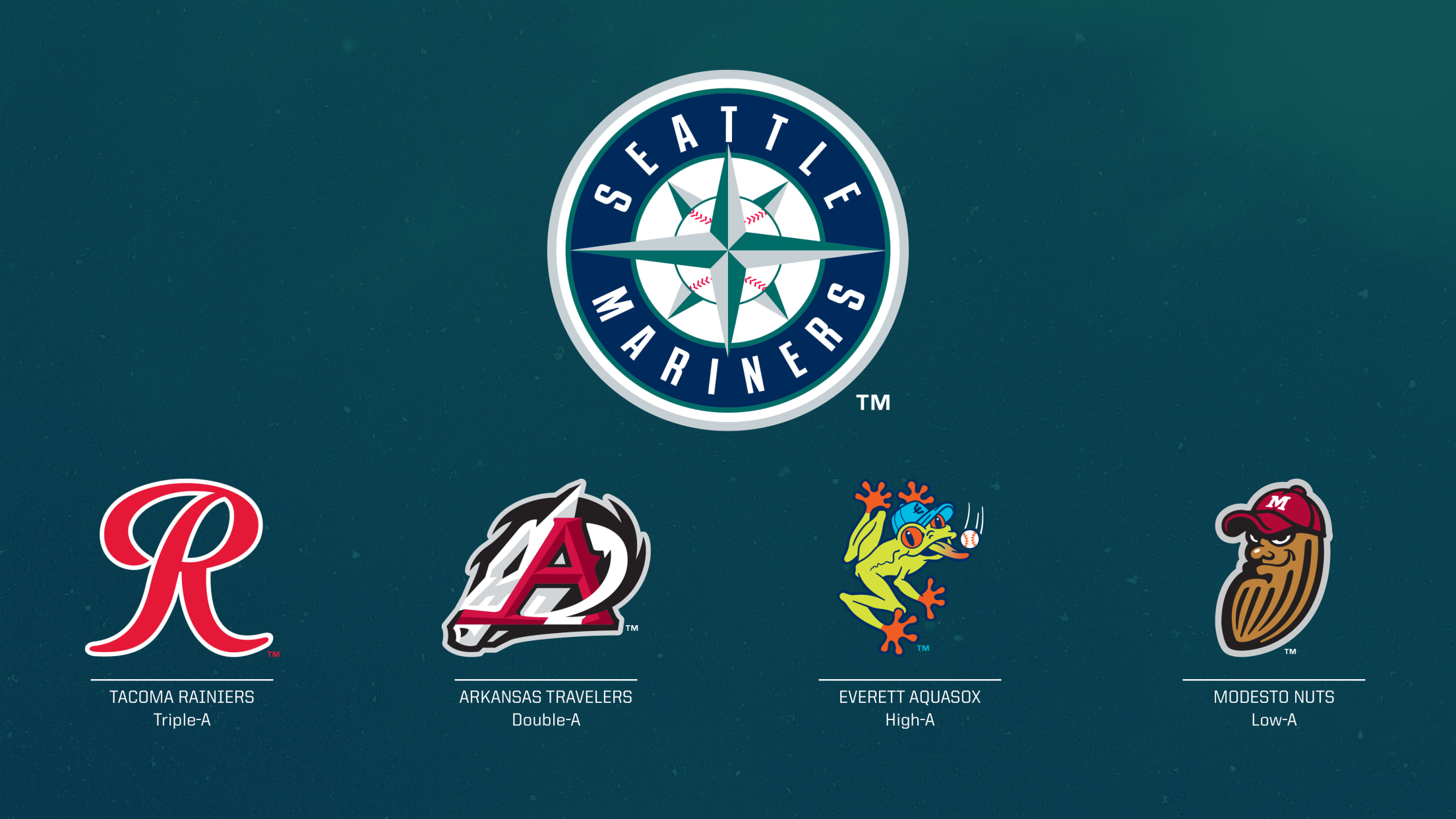 Triple-A: Tacoma Rainiers – Tacoma, Wash. (36 miles to T-Mobile Park)
Double-A: Arkansas Travelers – Little Rock, Ark. (2,256 miles)
High-A: Everett AquaSox – Everett, Wash. (29 miles)
Low-A: Modesto Nuts – Modesto, Calif. (828 miles)
The Mariners carry over four of their previous affiliates as Modesto drops a level and Everett jumps up from Class A Short Season. Seattle has been partnered with Tacoma and Everett since 1995; the Major League club purchased a majority share of Modesto in 2016. If the Mariners want to keep a rehabbing Major Leaguer's return brief, he can stop at Everett, then drive just 62 miles down to Tacoma before a short trip back to Seattle.
Texas Rangers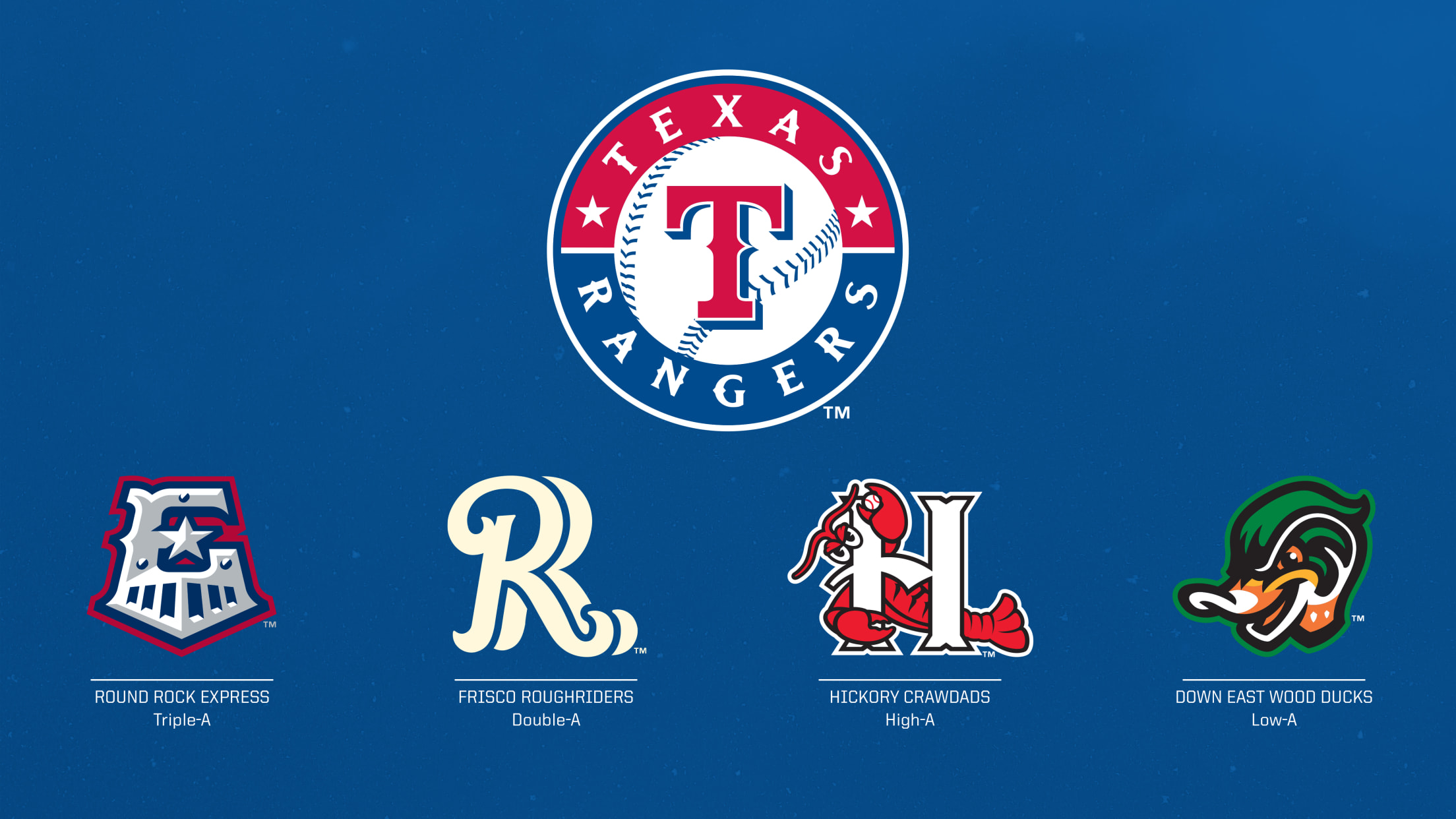 Triple-A: Round Rock Express – Round Rock, Texas (178 miles to Globe Life Field)
Double-A: Frisco RoughRiders – Frisco, Texas (35 miles)
High-A: Hickory Crawdads – Hickory, N.C. (1,048 miles)
Low-A: Down East Wood Ducks – Kinston, N.C. (1,268 miles)
After two years apart, Round Rock returns to the Rangers, resuming a partnership that began with the 2011 season. The other three affiliates remain the same, though Hickory and Down East -- which are both owned by the big league club -- swap levels. Joining the farm system in 2003, Frisco is the longest-tenured partner of the Rangers. With the Express resuming their role, the journey for Rangers prospects from Double-A to Triple-A is 202 miles, keeping them in the Lone Star State hopefully for good once they reach Frisco.