MLB affiliate overview: National League East
Breaking down each team's new player development structure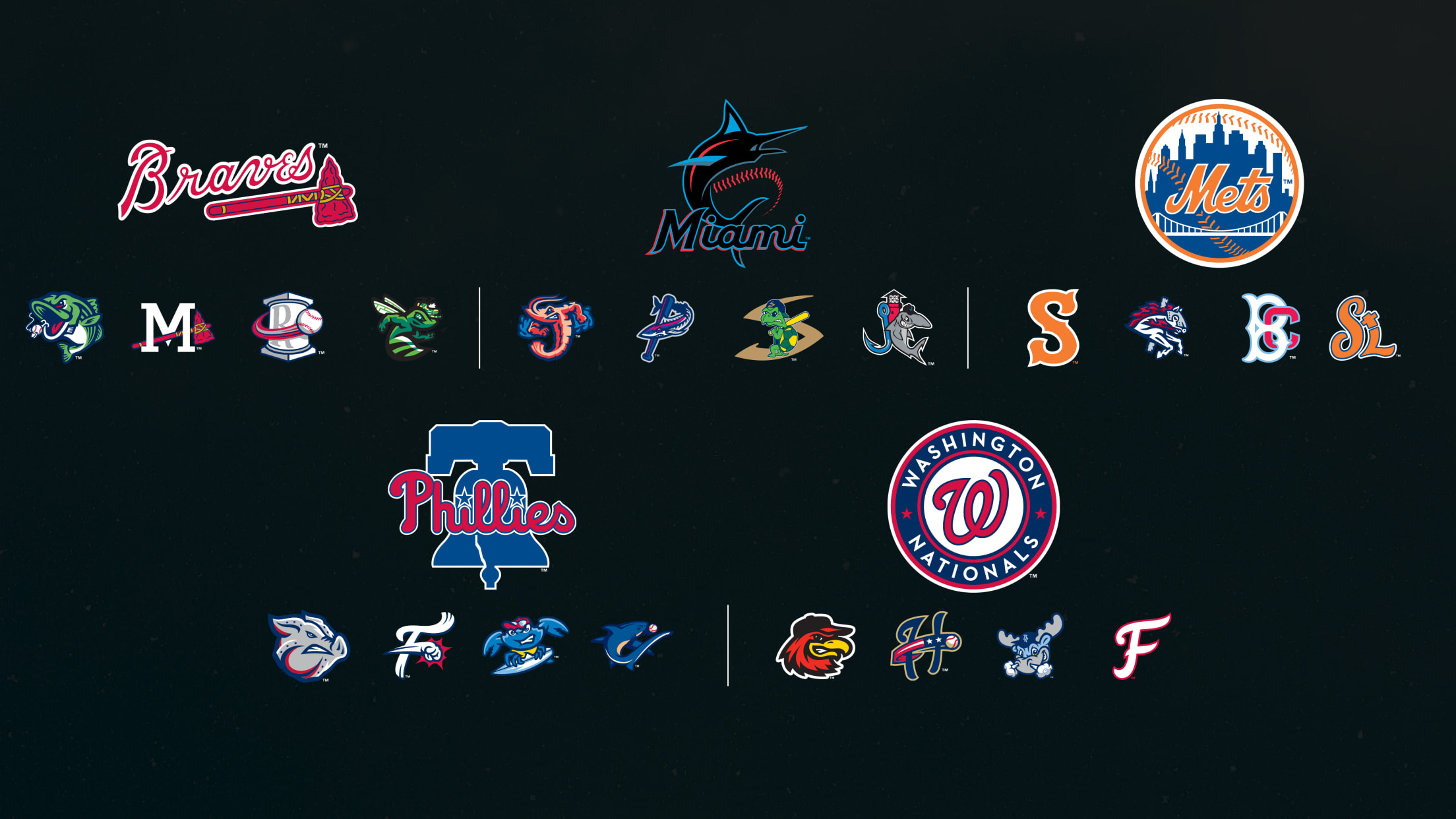 Major League Baseball has announced the structure and composition of the reconfigured Minor Leagues, which include 120 teams across Triple-A, Double-A, High-A and Low-A. Learn about AL East affiliates below, their distance to the parent club and what's new for 2021 and beyond. For info on MLB's other divisions, click
Major League Baseball has announced the structure and composition of the reconfigured Minor Leagues, which include 120 teams across Triple-A, Double-A, High-A and Low-A.
Learn about AL East affiliates below, their distance to the parent club and what's new for 2021 and beyond. For info on MLB's other divisions, click here: AL East | AL Central | AL West | NL Central | NL West
Atlanta Braves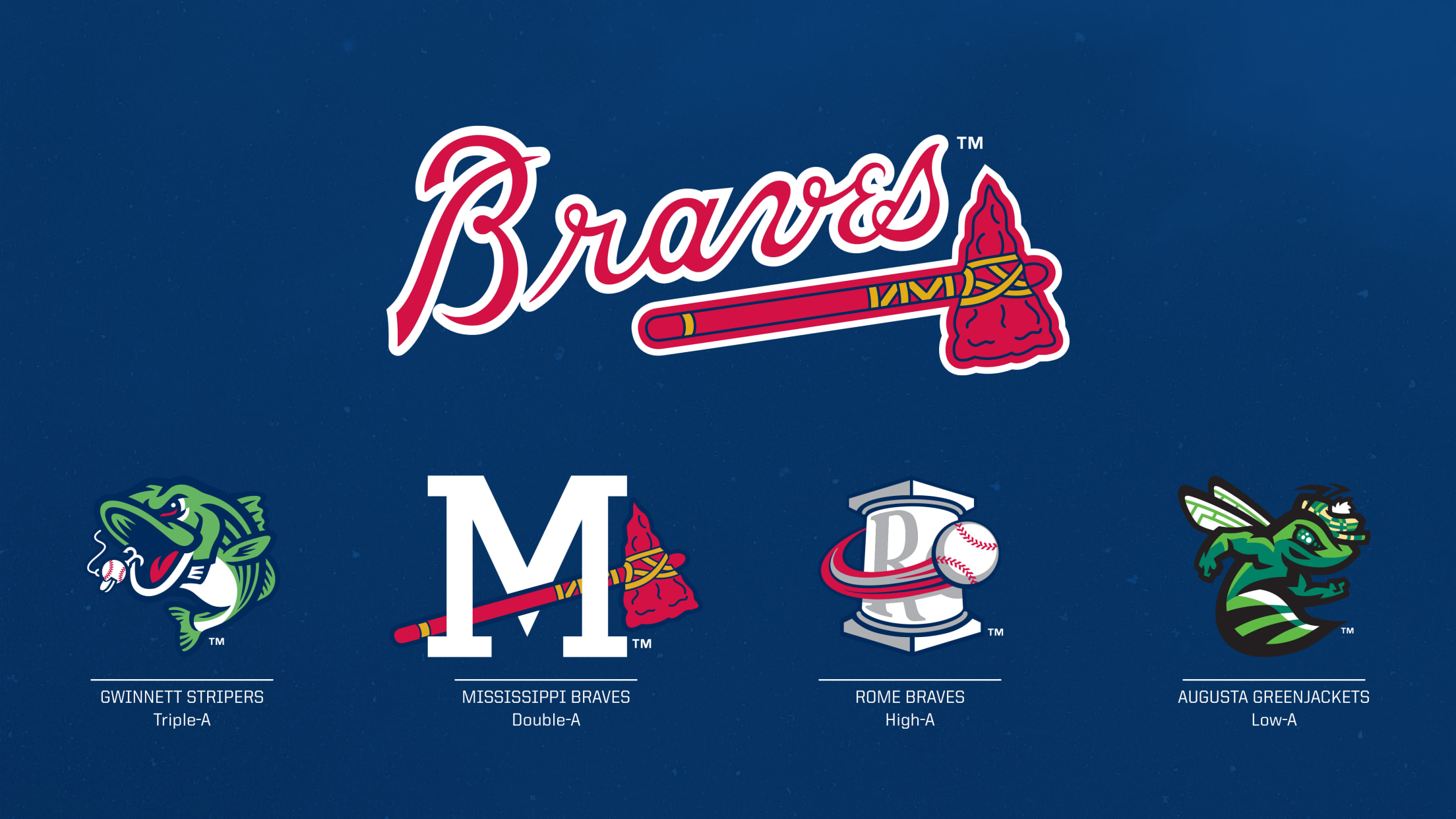 Triple-A: Gwinnett Stripers – Lawrenceville, Ga. (35 miles to Truist Park)
Double-A: Mississippi Braves – Pearl, Miss. (381 miles)
High-A: Rome Braves – Rome, Ga. (69 miles)
Low-A: Augusta GreenJackets – North Augusta, S.C. (163 miles)
The Braves system remains one of the closest geographically as the parent club continues its relationships with Gwinnett, Mississippi and Rome. The latter, which is Atlanta's longest-tenured partner at 18 years, moves up a level. Rome's previous South Atlantic League rival, Augusta, joins the fold after serving a Giants affiliate since the 2005 season.
Miami Marlins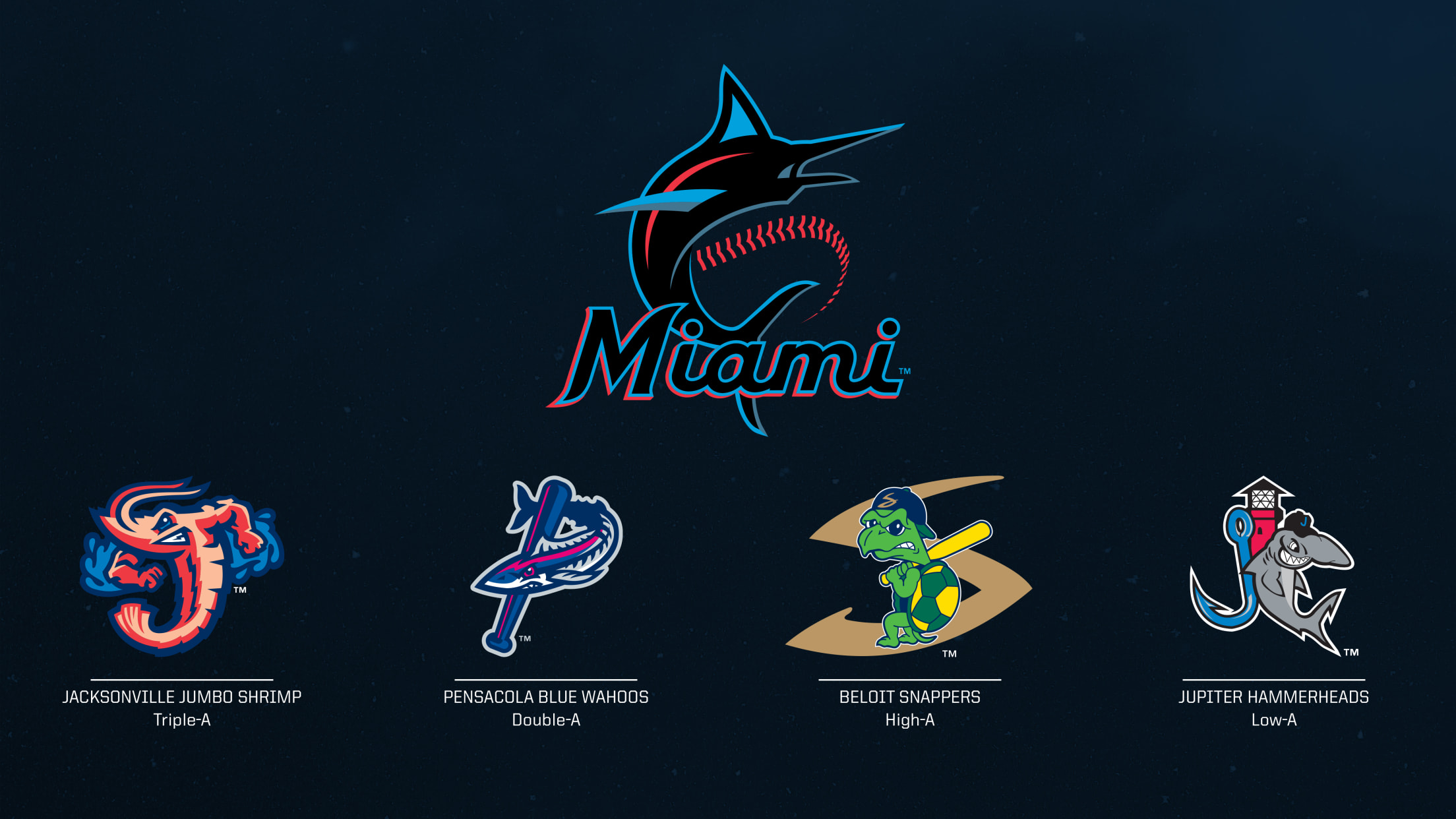 Triple-A: Jacksonville Jumbo Shrimp – Jacksonville, Fla. (345 miles to Marlins Park)
Double-A: Pensacola Blue Wahoos – Pensacola, Fla. (674 miles)
High-A: Beloit Snappers – Beloit, Wisc. (1,478 miles)
Low-A: Jupiter Hammerheads – Jupiter, Fla. (82 miles)
After serving as the Marlins' Double-A affiliate since 2009, Jacksonville gets the bump up to Triple-A. Pensacola had been with the Twins while Beloit, with its under-construction ballpark and yet-to-be-announced name change, transitions out of the A's system and moves up a level. The Jupiter Hammerheads, who play at the Marlins' Spring Training home of Roger Dean Stadium, now serve as Miami's Low-A affiliate.
New York Mets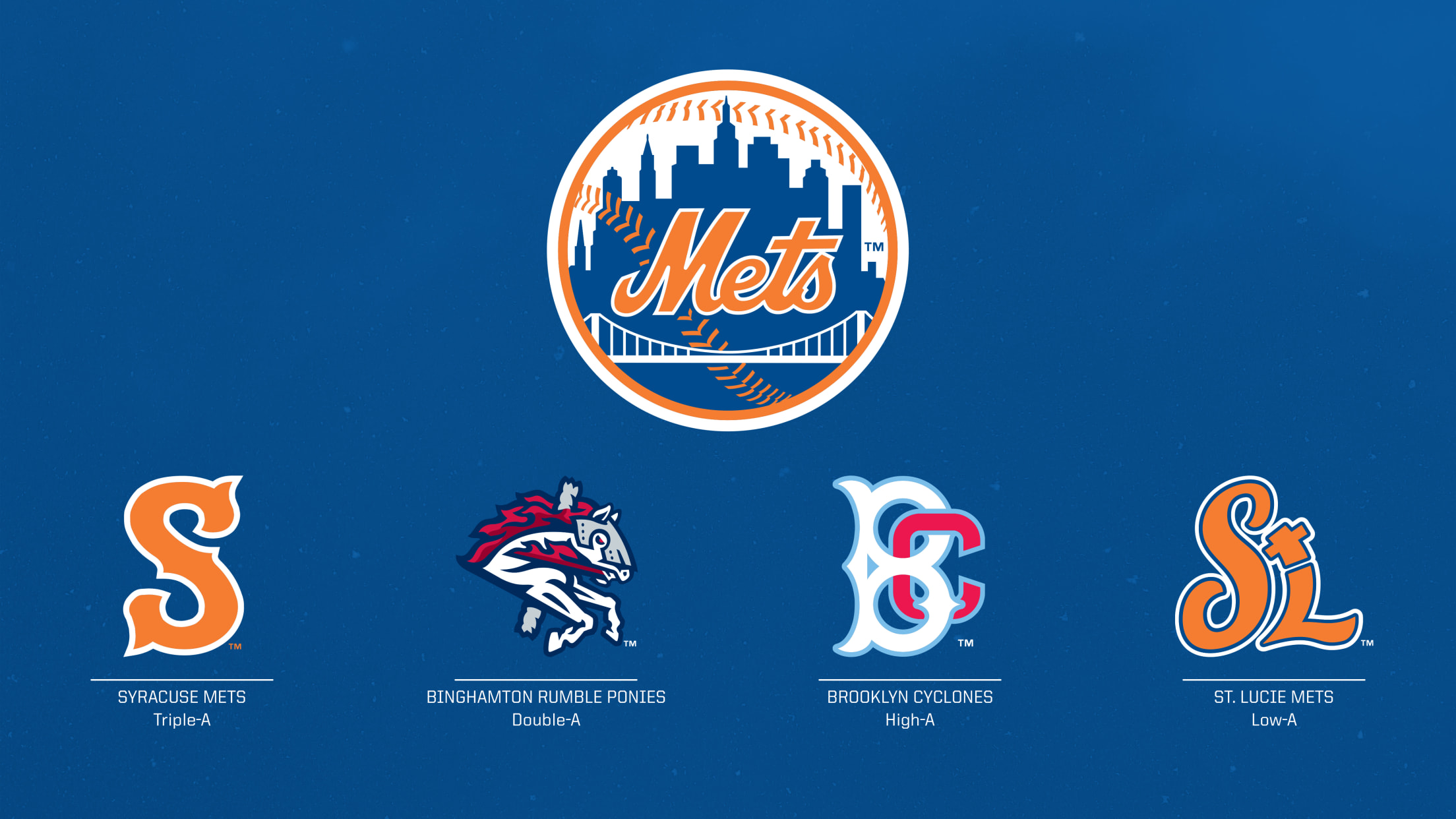 Triple-A: Syracuse Mets – Syracuse, N.Y. (240 miles to Citi Field)
Double-A: Binghamton Rumble Ponies – Binghamton, N.Y. (189 miles)
High-A: Brooklyn Cyclones – Brooklyn, N.Y. (21 miles)
Low-A: St. Lucie Mets – Port St. Lucie, Fla. (1,253 miles)
With Brooklyn moving up from short-season ball, the Mets now have their top three farm teams in-state. In fact, the Cyclones' proximity to Flushing marks the National League's shortest distance between parent and affiliate. Players getting the bump from Double-A to Triple-A will continue to have only a 73-mile trip. St. Lucie is owned by the parent club -- as is Syracuse since 2019 -- and has been a Mets affiliate since its founding in 1988.
Philadelphia Phillies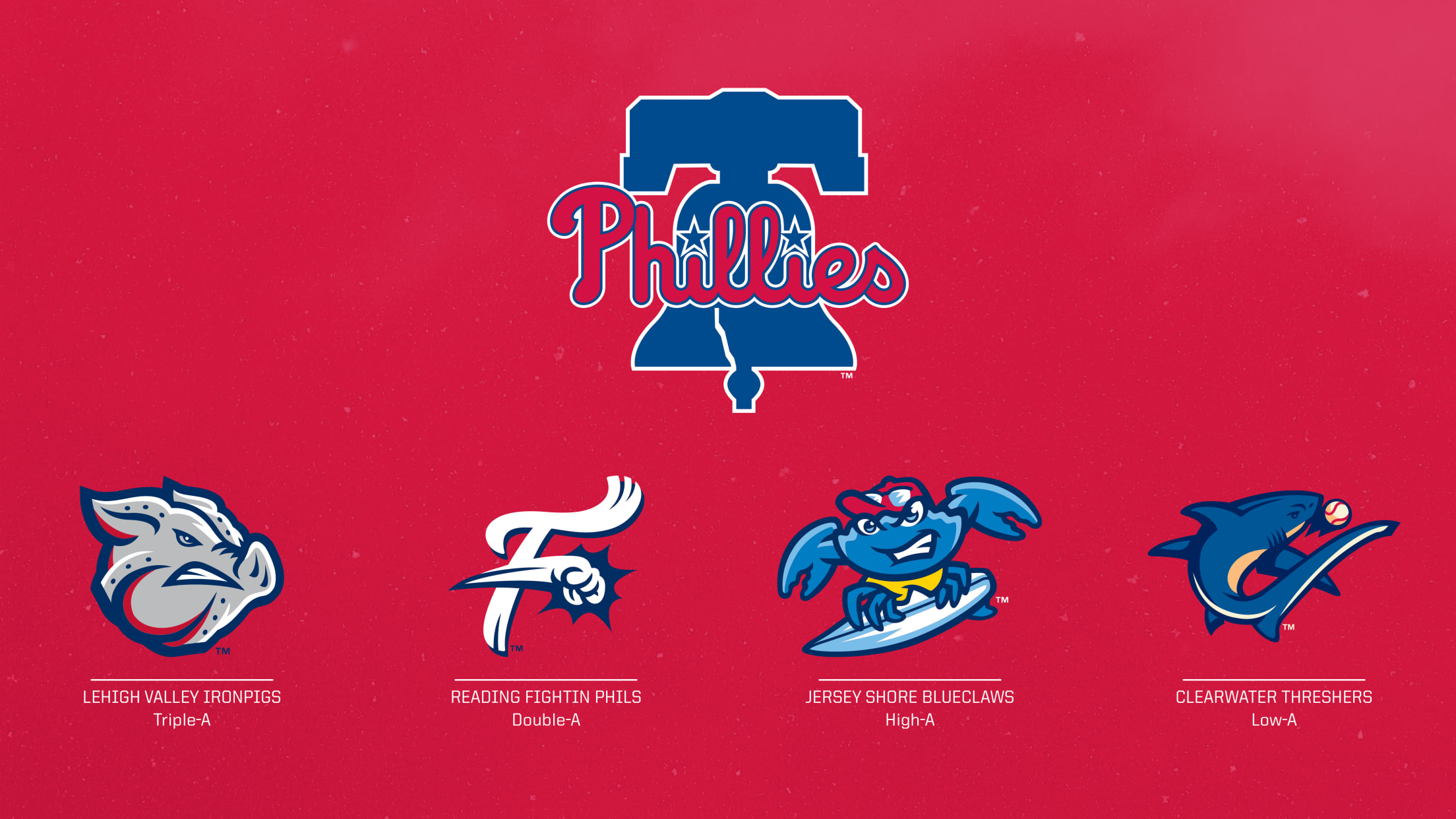 Triple-A: Lehigh Valley IronPigs – Allentown, Pa. (69 miles to Citizens Bank Park)
Double-A: Reading Fightin Phils – Reading, Pa. (58 miles)
High-A: Jersey Shore BlueClaws – Lakewood, N.J. (72 miles)
Low-A: Clearwater Threshers – Clearwater, Fla. (1,054 miles)
The Phillies continue their relationship with four prior affiliates but with a couple of changes. The Threshers swap levels with the BlueClaws, who recently rebranded themselves as the Jersey Shore Blue Claws. The team had formerly used "Lakewood" as its geographical signifier, though the location of their home park remains the same. Reading has been a Phillies affiliate since 1967, tied with Lakeland-Detroit for the longest ongoing partnership in baseball. The Philadelphia Phillies own both Reading and Clearwater, the latter of which plays at Philadelphia's Spring Training home of Spectrum Field.
Washington Nationals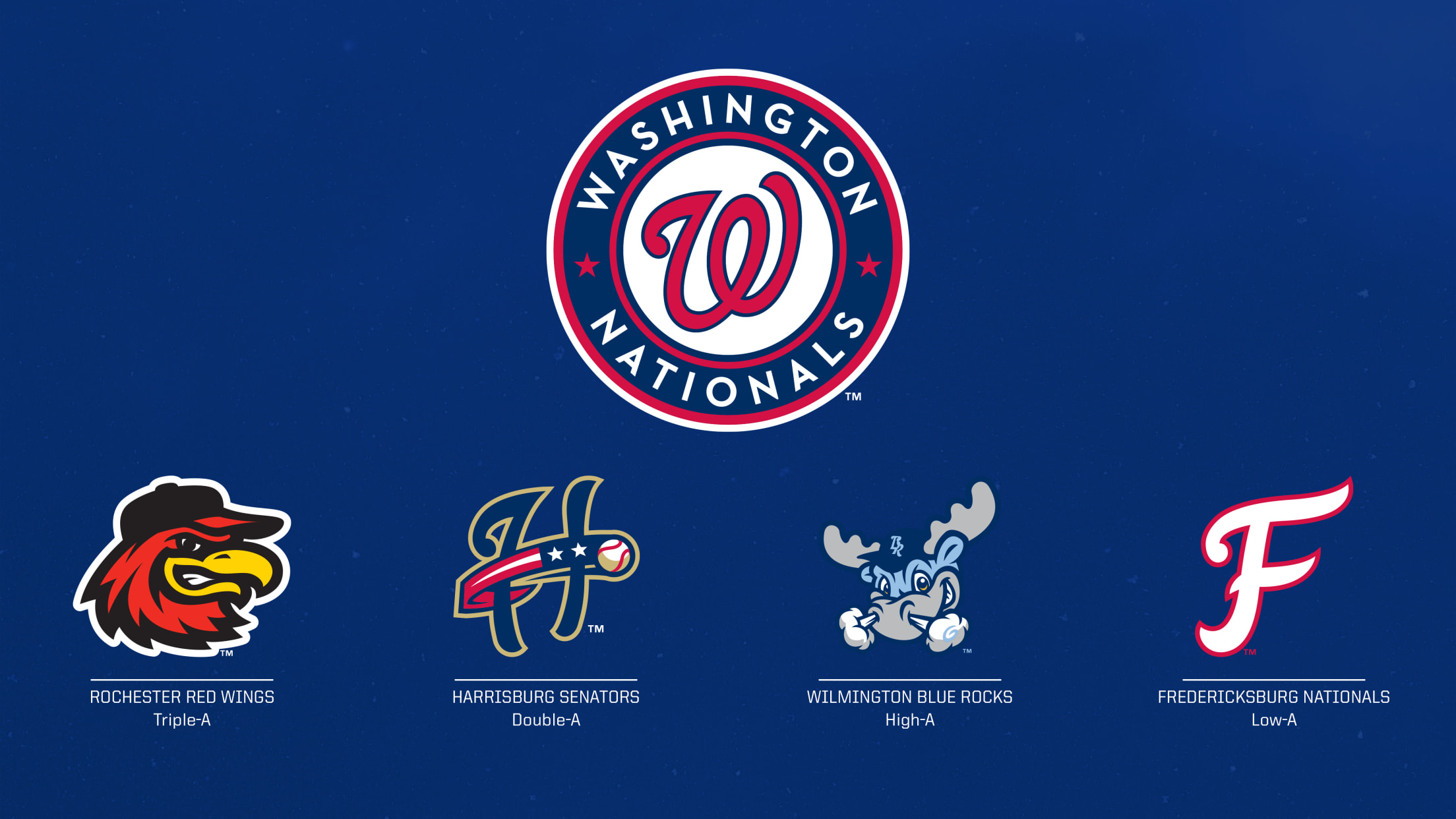 Triple-A: Rochester Red Wings –- Rochester, N.Y. (351 miles to Nationals Park)
Double-A: Harrisburg Senators – Harrisburg, Pa. (120 miles)
High-A: Wilmington Blue Rocks – Wilmington, Del. (109 miles)
Low-A: Fredericksburg Nationals – Fredericksburg, Va. (56 miles)
The Nationals welcome a few new locales and now boast the closest system by proximity in the NL East. Rich in history, Rochester ends a 17-year affiliation with the Twins while Wilmington had been with the Royals for the past 14 years. One thing that does not change: Harrisburg continues its longtime partnership with the Nats. Prior to the 2020 season, Potomac moved from Woodbridge, Virginia, to Fredericksburg. The club, which has yet to play given the canceled MiLB season in 2020, moves down a level but still provides a nearby destination for young prospects.