Express Blank Dodgers 6-0 as Baseball Returns with a Bang
Round Rock Clubs a Pair of Homers in Season-Opening Victory over Oklahoma City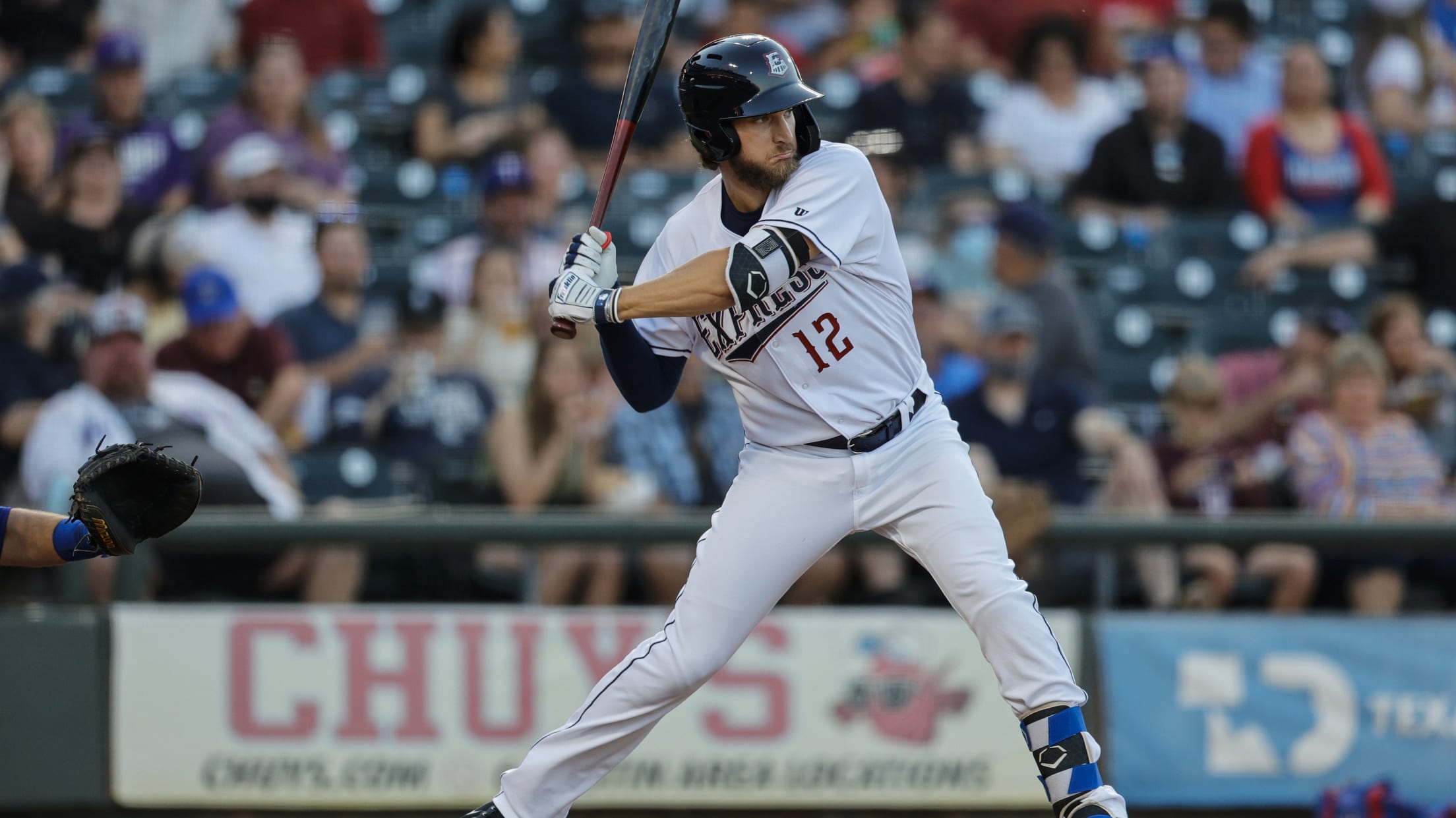 (Eddie Kelly/ProLook)
ROUND ROCK, Texas – The Round Rock Express (1-0) rode a strong start by LHP Wes Benjamin and two-run homers from both 3B Charles Leblanc and C John Hicks to a 6-0 victory over the Oklahoma City Dodgers (0-1) in Thursday's Opening Day at Dell Diamond. The victory came in
ROUND ROCK, Texas – The Round Rock Express (1-0) rode a strong start by LHP Wes Benjamin and two-run homers from both 3B Charles Leblanc and C John Hicks to a 6-0 victory over the Oklahoma City Dodgers (0-1) in Thursday's Opening Day at Dell Diamond. The victory came in Round Rock's first game since September 13, 2019, a span of 601 days.
Benjamin (1-0, 0.00) was lights out in 5.0 strong innings of work, blanking the Dodgers on just four hits and a walk while striking out eight. The Round Rock bullpen kept the shutout intact as RHP Jake Lemoine (2.0 IP, 2 BB, 2 K), RHP Luis Ortiz (1.0 IP, K) and RHP Demarcus Evans (1.0 IP, H, K) combined to allow just three baserunners over the final four innings. On the losing side, Oklahoma City starter RHP Josiah Gray (0-1, 3.60) gave up two runs on three hits while striking out 10 in 5.0 frames.
The E-Train kicked off Opening Day with some early fireworks as RF Jason Martin worked a two-out walk prior to a 410-foot moonshot home run in Leblanc's first career Triple-A at-bat.
In the sixth, CF Leody Taveras welcomed OKC reliever LHP James Pazos to the 2021 season with a leadoff single before Hicks stepped to the plate and collected Round Rock's second two-run homer of the evening, a looping blast that cleared the wall in deep left-center field.
The Express put the game away for good in the seventh as Leblanc reached on an error prior to back-to-back singles by 2B Yonny Hernandez and LF Delino DeShields, the second of which drove two more runs home and extended Round Rock's margin of victory to 6-0.
The victory also gave Round Rock a 1-0 lead in the inaugural Red Dirt Rumble, a brand-new rivalry between the Texas- and Oklahoma-based Triple-A West foes. The Express and Dodgers meet 29 more times in 2021 with the winner of the overall series being crowned Red Dirt Rumble Champions.
Round Rock and Oklahoma City face off again on Friday night at Dell Diamond. Express RHP Jason Bahr is scheduled to get the starting nod up against Dodgers RHP Yefry Ramirez. First pitch in the first Bud Light Friday Fireworks of the 2021 season is set for 7:05 p.m.
Single game tickets as well as full season and mini season membership plans are on sale now. For more information about the Express, visit RRExpress.com or call (512) 255-2255. Subscribe to the E-Train email newsletter and keep up with the Express on Facebook, Instagram and Twitter!