Scouting report: Reds shortstop McLain
No. 87 prospect hit the ground running in High-A after Draft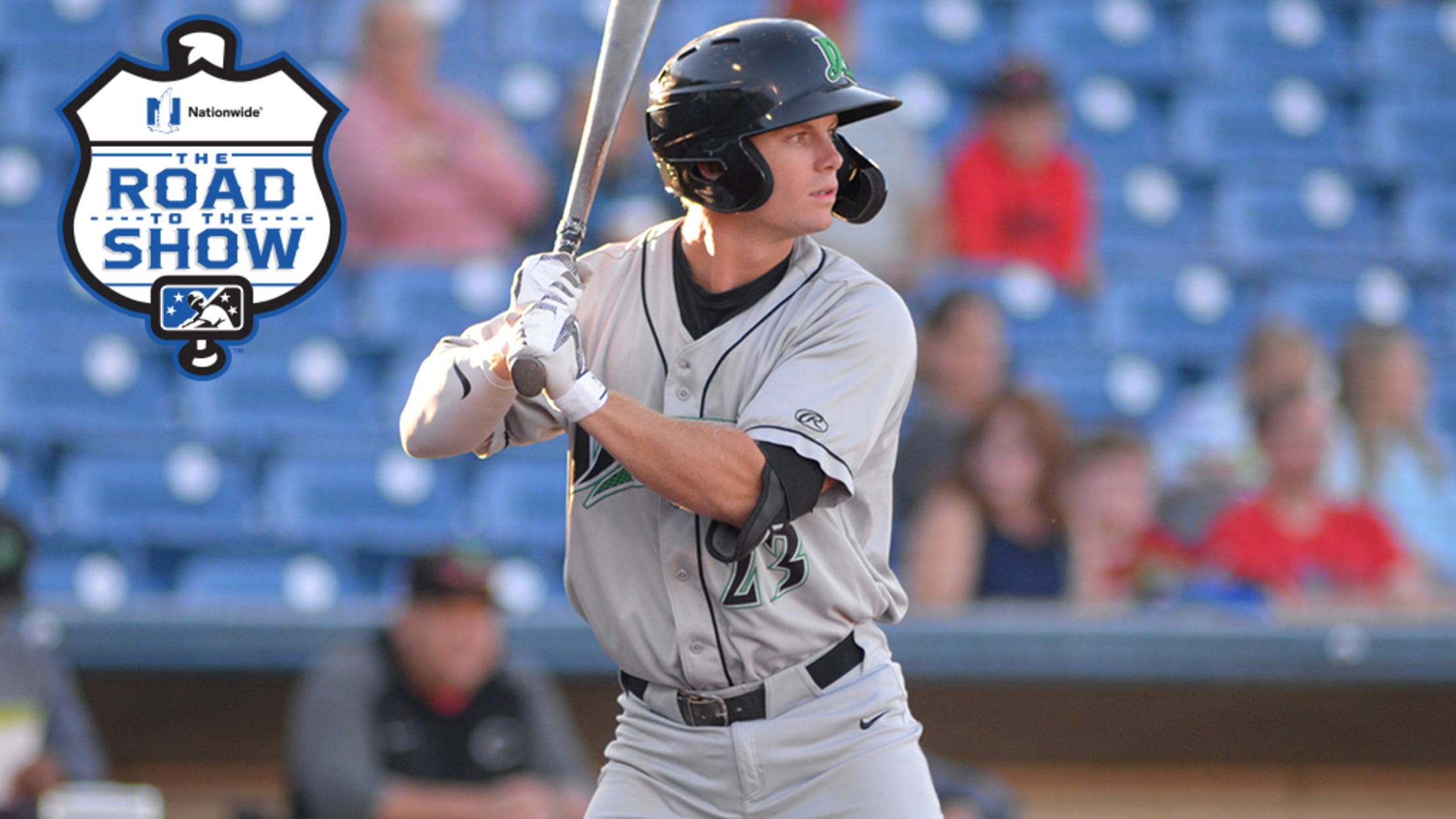 Reds' first-rounder Matt McLain posted a .389 on-base percentage in his first 31 professional games in the ACL and with High-A Dayton. (Lianna Holub/MiLB.com)
MiLB.com's Scouting Report series spotlights players who are just starting their professional careers, focusing on what the experts are projecting for these young phenoms. Here's a look at fourth-ranked Reds prospect Matt McLain. There seemed to be a smooth transition for Matt McLain from college to professional baseball. The fourth-ranked
MiLB.com's Scouting Report series spotlights players who are just starting their professional careers, focusing on what the experts are projecting for these young phenoms. Here's a look at fourth-ranked Reds prospect Matt McLain.
There seemed to be a smooth transition for Matt McLain from college to professional baseball.
The fourth-ranked Reds prospect enjoyed immediate success in a brief stint in the Arizona Complex League and a 29-game run with High-A Dayton. McLain batted .283/.389/.462 with three homers, eight doubles, 19 RBIs and 10 stolen bases across 31 total contests.
"I think the biggest [thing] is you're playing every day," McLain told MLB.com in September. "[I learned] what I need to do a night after a game, the day before a game, how to feel my body the right way and have that consistent mindset so my play can translate consistently. I think that was the biggest thing for me that I learned in that month, even though I need to refine it and make it better, but I did learn a lot in that aspect."
His run in Dayton started with a bang. Following a brief tune-up in Arizona, McLain was the driving force behind a blowout win over Lansing exactly one month after being drafted. The UCLA product went 4-for-5 with a homer and a double, driving in five runs and scoring twice.
"I came in just ready to go," the No. 87 overall prospect told MLB.com after that game. "I went out there, hit in the cages before the game and I was just myself before the game, getting ready to go up there looking for a good pitch to hit, just keep doing that. No matter what happens, baseball is way up and down, but you've got to stay level-headed through the good and the bad."
McLain's power output was impressive for such a brief run, and scouts feel that he is strong enough to add some pop as he progresses through the Minors. But his on-base percentage more closely resembles the profile he built in the amateur ranks. McLain, who was drafted 17th overall last July, held a .360 career OBP at UCLA, including a .434 mark in his final season during which he had as many walks as strikeouts.
"He is a guy we really wanted and we really liked. We had him high on the board," Brad Meador, Cincinnati's director of amateur scouting, told MLB.com after the Draft. "We didn't think we'd be able to get him but the way it worked out, we're really excited. He's a player we think can play shortstop. He's a plus runner, he can handle the bat hitting at the top of the lineup. A middle of the field player with really good tools, really good makeup, a lot to be excited about."
The 22-year-old has held his own so far in big league Spring Training. He possesses a mature approach in an organization that traded or lost a number of Major League contributors this offseason.
Shawn Pender, the Reds' vice president of player development, said that with a good spring, McLain can open the season with Double-A Chattanooga. Through his first eight appearances in the Cactus League, McLain has a .375 OBP with a pair of hits, one walk and one RBI.
"I want to listen and grab things to take back with me while I've got the time," McLain told the Cincinnati Enquirer before the start of camp. "I'm going to use it to ask questions to guys and overall get a little bit of that experience."
The Orange, California, native has exclusively played at shortstop since the pandemic-shortened 2020 season. But he has a lot of amateur experience at second base, third base and all three outfield spots. He actually didn't play any shortstop in his freshman season – playing mostly center field – despite being Drafted in the first round at the position coming out of high school.
The Reds may have to push McLain's defensive versatility in what's become a vaunted farm system. Elly De La Cruz is also a primary shortstop who enjoyed a breakout season that ended with Low-A Daytona and pushed him to No. 76 in MLB Pipeline's Top 100. The club also had another young shortstop, Jose Barrero, in the mix for a big league roster spot coming out of camp, but a broken hamate bone delayed those plans.
McLain has already had a strong start to his professional career, but there's still a lot left to figure out about his future. A player with his bat-to-ball skills and mature approach will probably get a handle on professional pitching quicker than most, and he may be able to progress into a very solid leadoff hitter in the Majors.
Here's what the experts at MLB Pipeline have to say about McLain:
Scouting Grades (20-80 scale)
HIT: 60
POWER: 50
RUN: 60
ARM: 55
FIELD: 50
OVERALL: 55
"The eldest of three baseball-playing brothers -- Sean is a legitimate 2022 Draft prospect at Arizona State and Nick is a freshman at UCLA -- Matt McLain was a first-round pick out high school in 2018 who headed to UCLA instead of signing with the D-backs, then turned a solid junior season in 2021 into becoming a mid-first-round pick, despite a thumb injury that sidelined him. The Reds gave him an over-slot bonus of $4.625 million, then saw him perform as advertised during a pro debut spent mostly in full-season ball.
The cliché "a real baseball player" might get used way too often, but it really fits for the 5-foot-11 infielder, who maximizes his solid tools with outstanding instincts on both sides of the ball. He has a compact swing and outstanding bat-to-ball skills and his approach improved at UCLA to the point where he walked as much as he struck out in 2021, then posted a .389 OBP during his pro debut. While he's geared for hit over power, there's enough strength for him to have plenty of pop moving forward, with some seeing a bit of Alex Bregman in him.
Just like Bregman, McLain will play shortstop at the outset of his career, though he might not be there long-term. The Reds are happy to let him stick there or play his way off, and he has the chance to stay thanks to his plus speed, above-average arm strength, quick release and those plus instincts. The Reds feel his bat will profile at third or second as well if there's a better defensive option at the premium position."