Torres Blasts Grand Slam as Dragons Top Peoria, 7-3
Dayton's Farr goes six innings and allows three runs on five hits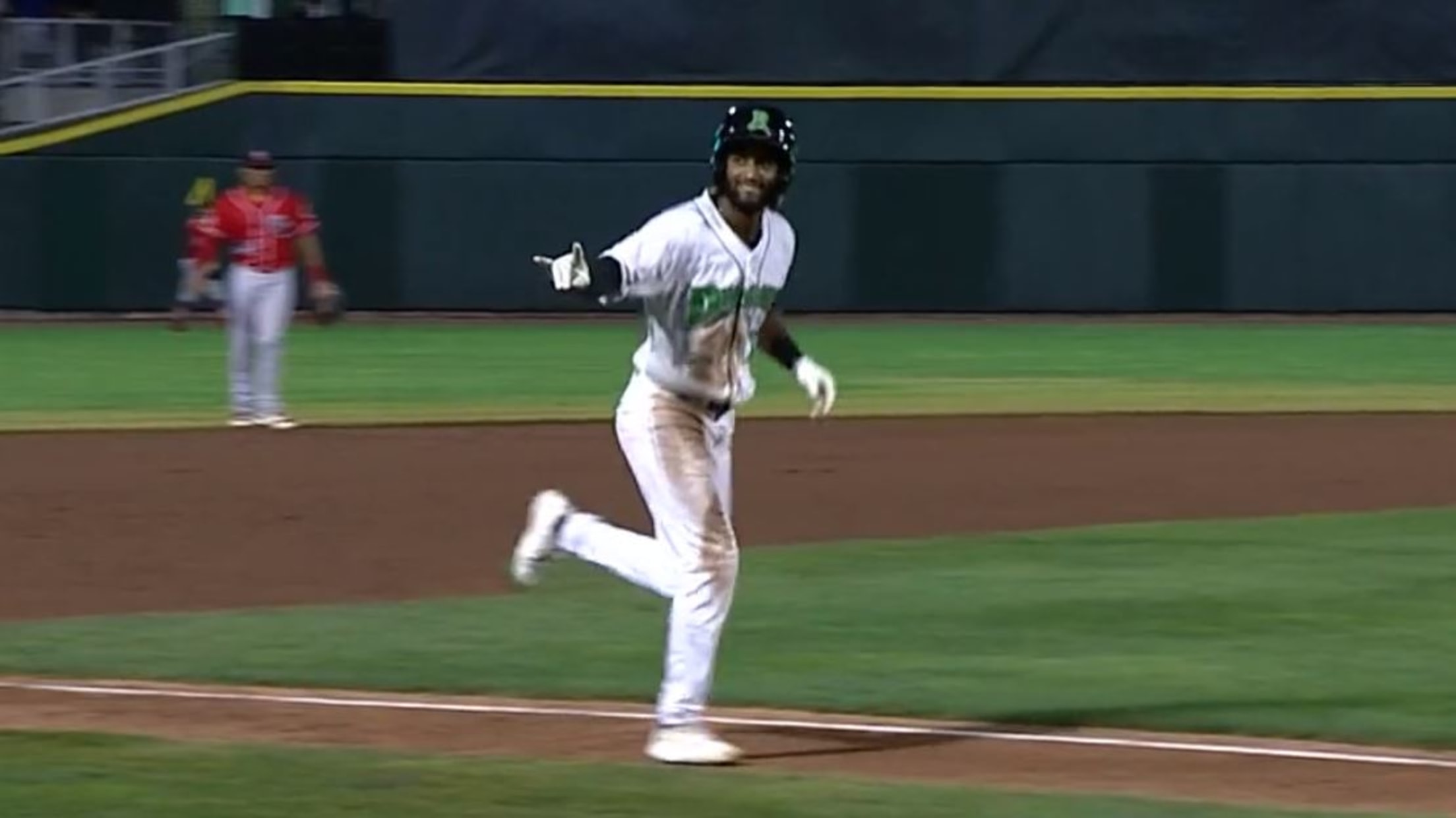 Dragons 7, Peoria 3 Click here for the box score Dayton (R-H-E): 7-8-2;Peoria (R-H-E): 3-7-1 Win: Thomas Farr (1-6); Loss: Wilfredo Pereira (6-5); Save: None HR: Dayton: Jose Torres (10th, 3 on base in third inning). HR: Peoria: Tyler Reichenborn (7th, 0 on base in sixth inning). Dayton, Ohio—Jose Torres
The Road to The Show™: Reds' De La Cruz
Shortstop enjoying meteoric rise while showing off improved power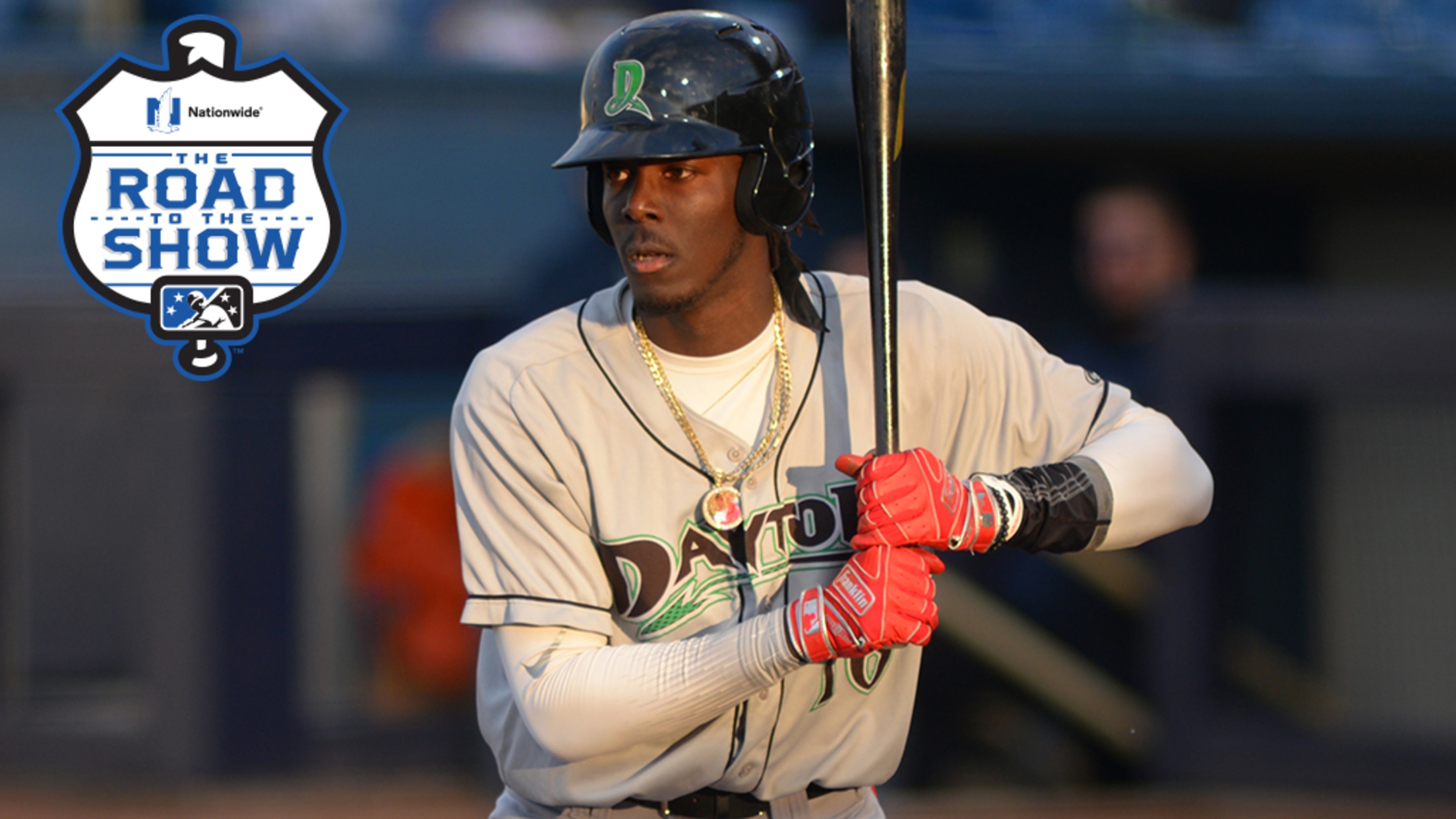 Each week, MiLB.com profiles an elite prospect by chronicling the steps he's taken toward achieving his Major League dream. Here's a look at Reds No. 2 prospect Elly De La Cruz. For more stories about players on The Road to The Show, click here. Baseball has seen its fair share
Louisville's Okey hits for the cycle
The backstop claims the seventh cycle in Bats history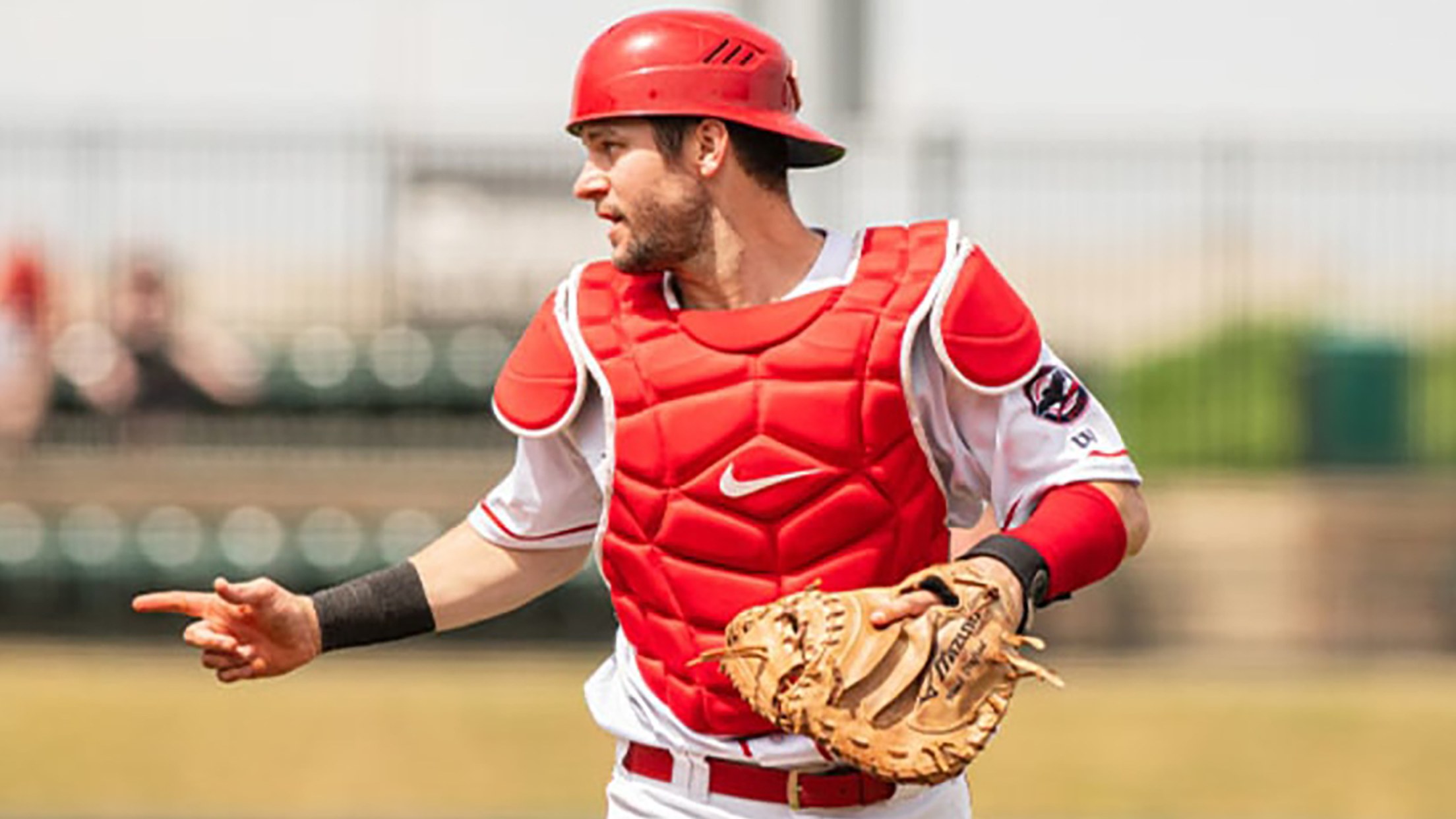 Chris Okey already had a single, a home run and a triple in the game when he was on-deck with two outs in the ninth inning on Saturday night. The backstop had already driven in three runs and scored twice, and Triple-A Louisville had a sizeable lead on the scoreboard.
Prospect Q&A: Reds lefty Abbott
Club's No. 13 prospect discusses strikeout artistry, facing Votto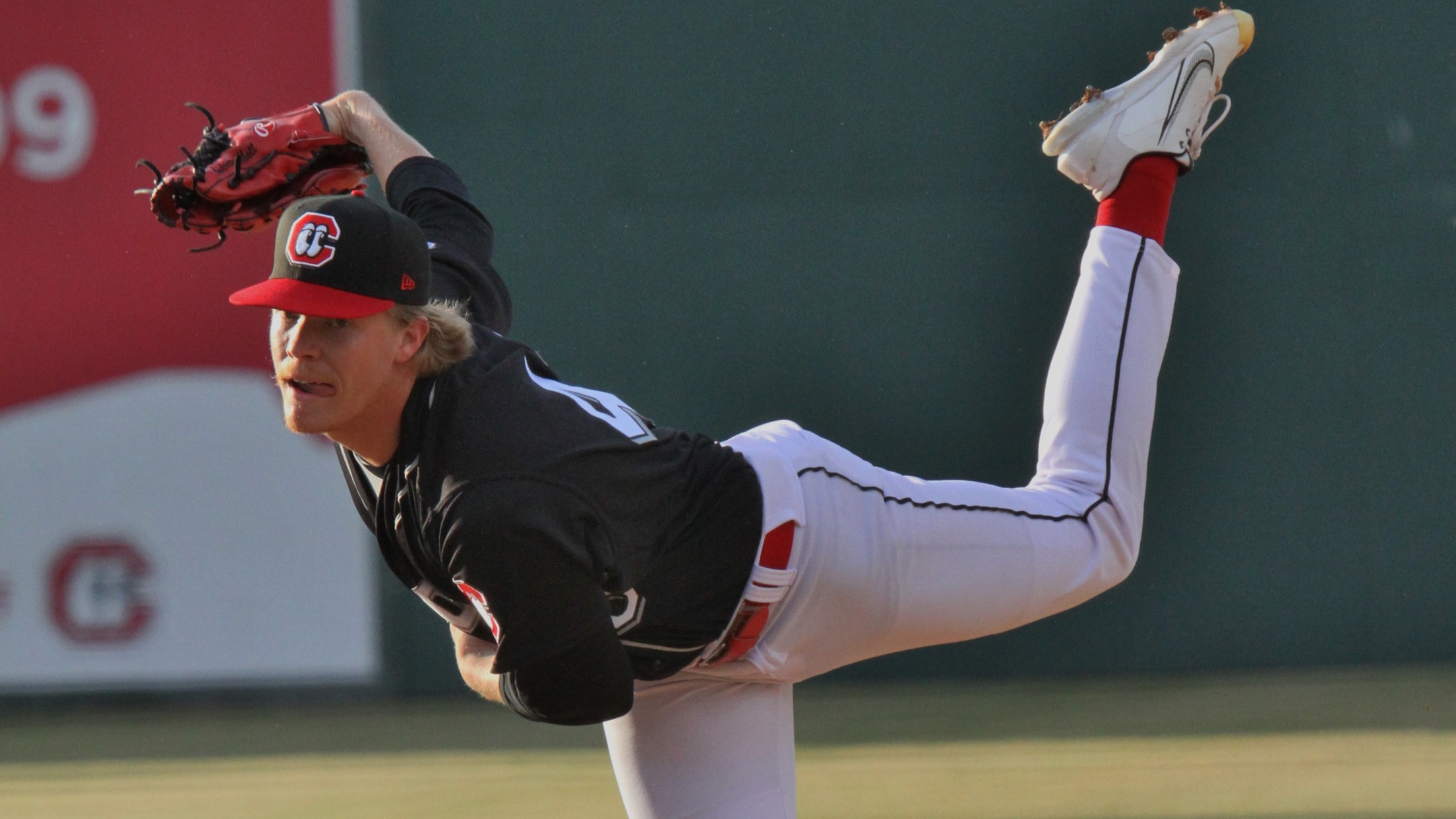 Andrew Abbott's uncanny ability to strike out batters in droves dates back to his amateur career. Now ranked as the No. 13 Reds prospect, Abbott has continued to rack up punchouts in high quantities. The six-foot, 180-pound left-hander sports a 14.3 K/9 in his first six appearances between High-A Dayton
Scouting report: Reds shortstop McLain
No. 87 prospect hit the ground running in High-A after Draft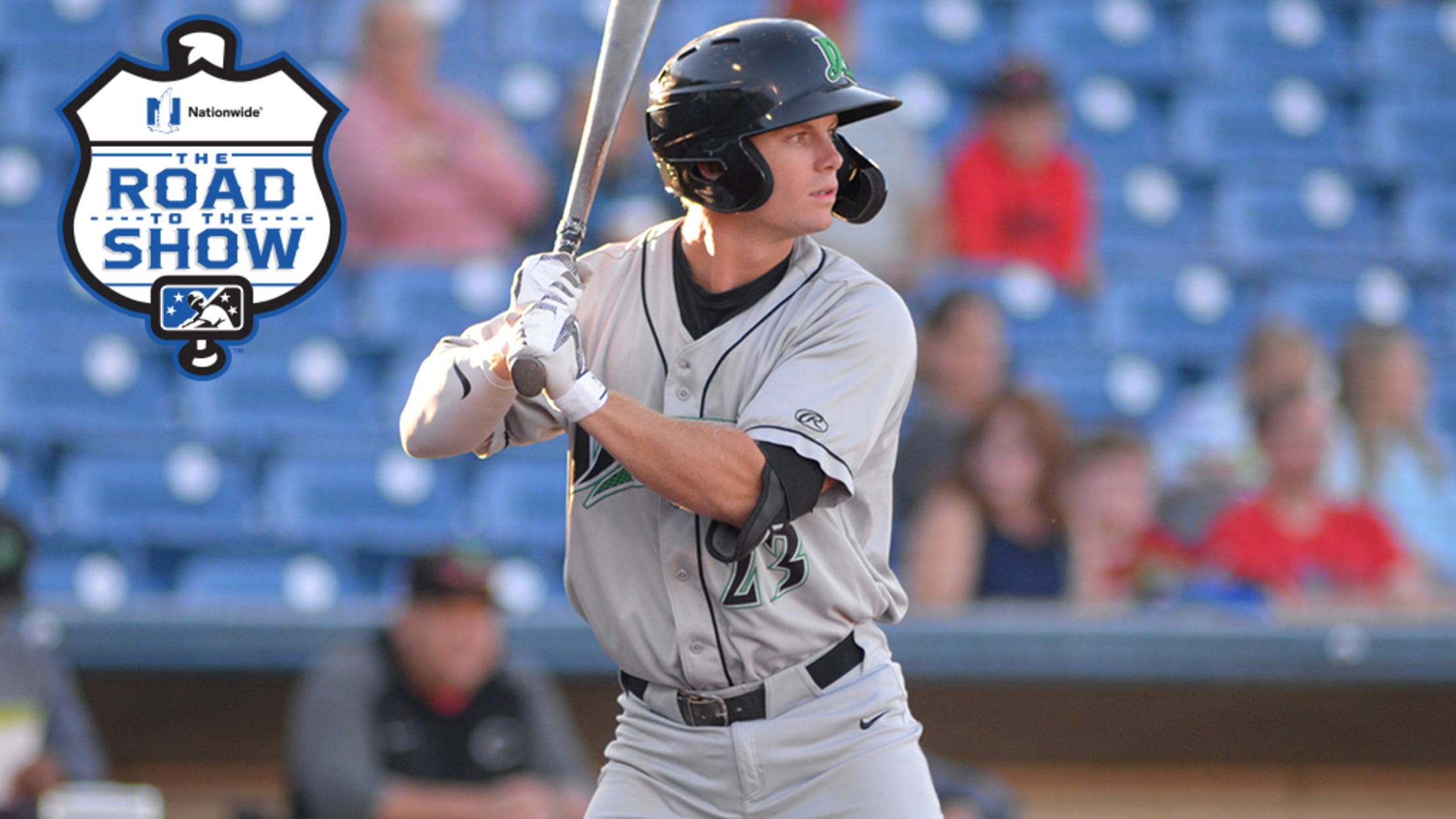 MiLB.com's Scouting Report series spotlights players who are just starting their professional careers, focusing on what the experts are projecting for these young phenoms. Here's a look at fourth-ranked Reds prospect Matt McLain. There seemed to be a smooth transition for Matt McLain from college to professional baseball. The fourth-ranked
Prospect season in review: Reds' Greene
No. 26 overall prospect shows electric stuff at upper levels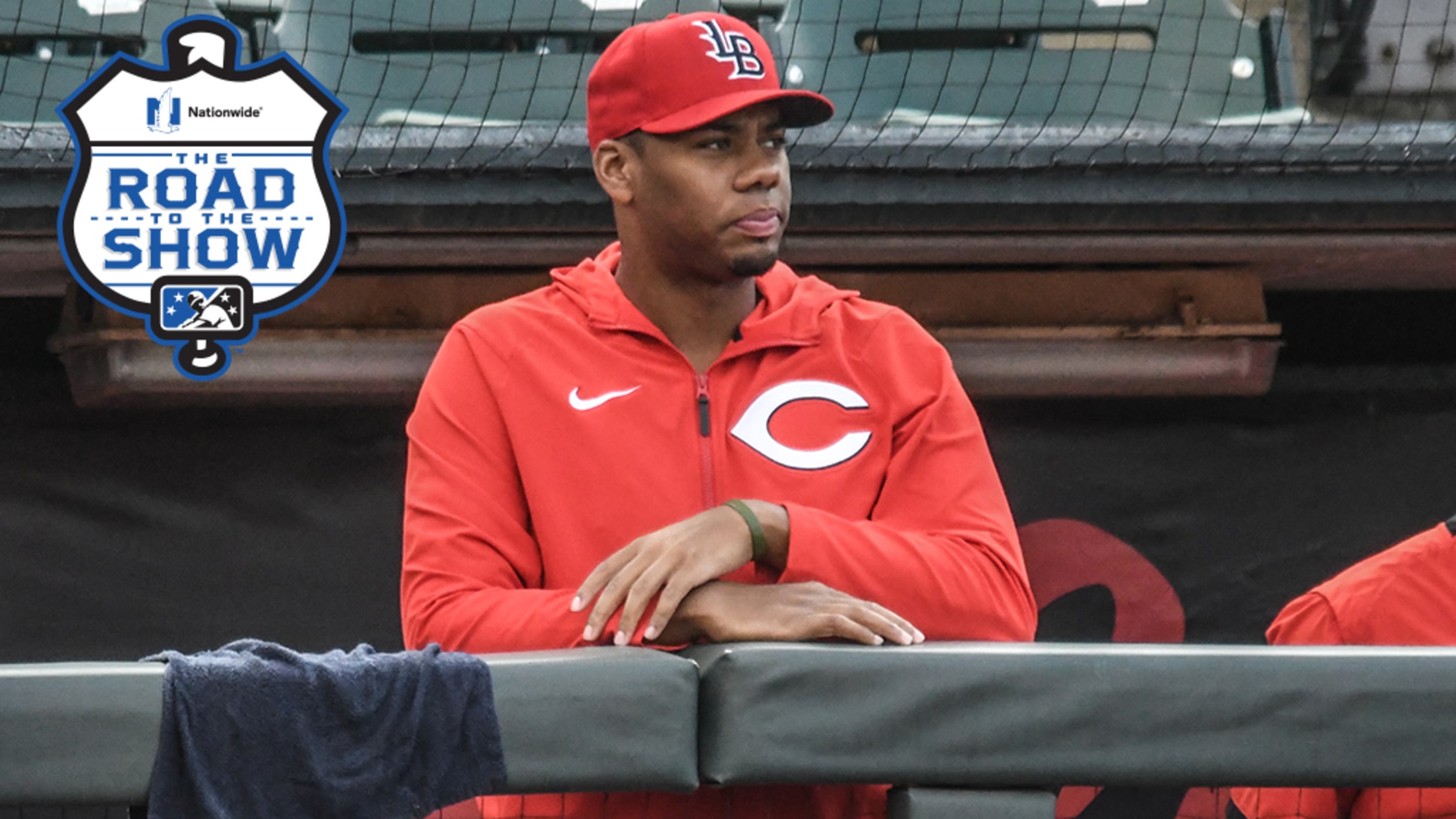 MiLB.com's Prospect Season in Review series spotlights players who shined brightest during the 2021 campaign. Here's a look at top Reds prospect Hunter Greene. For more player journeys on The Road to The Show, click here. After a year lost to the pandemic, a full season of Hunter Greene was
Ashcraft ready to recharge Big Red machine
Righty leading the next wave of young talent headed to Cincinnati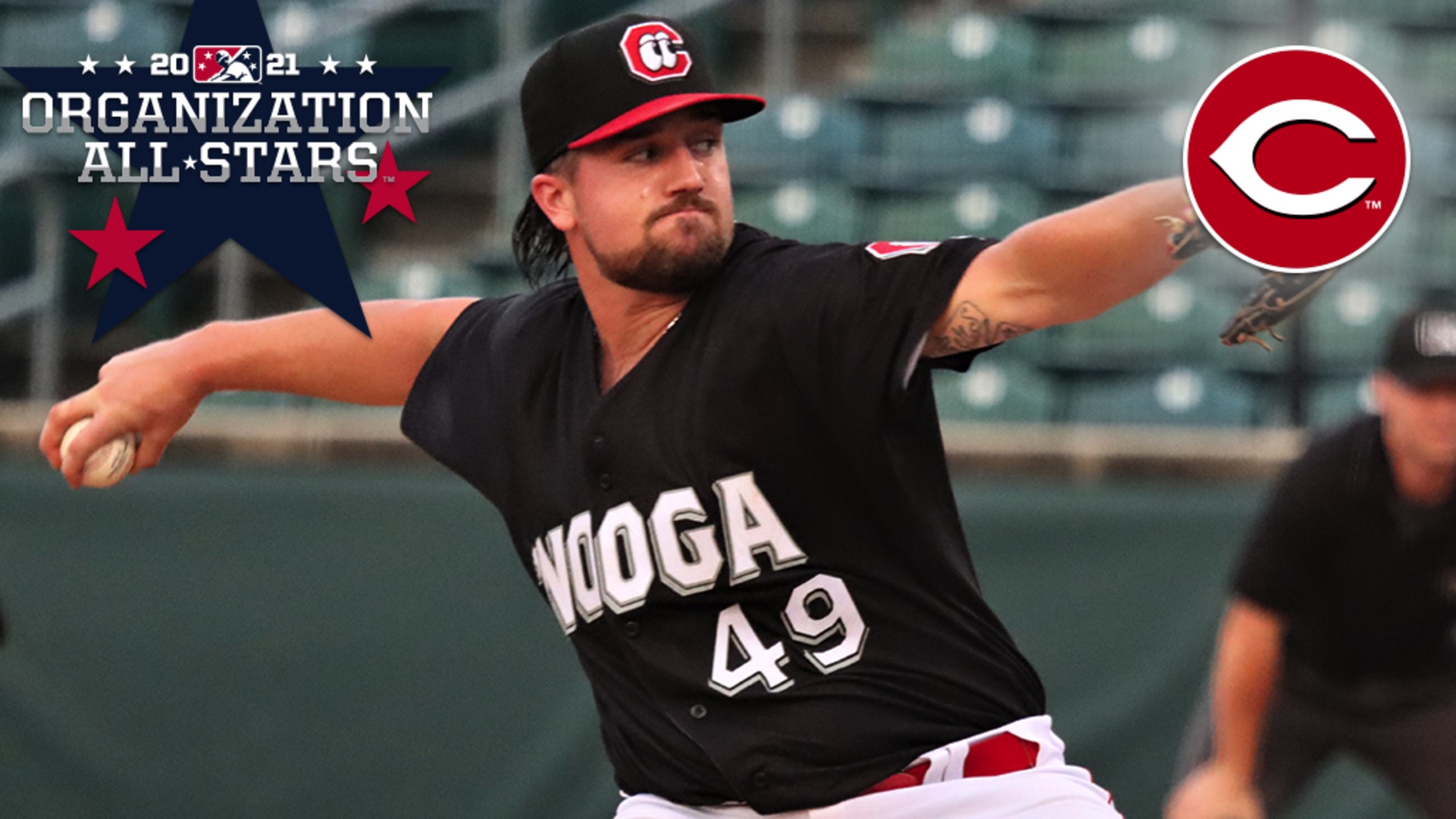 Each offseason, MiLB.com goes position by position across each system and honors the players -- regardless of age or prospect status -- who had the best seasons in their organization. Click here to locate your favorite club.
Larry Ward, the Lookouts' veteran voice
Chattanooga icon is longest-tenured Double-A broadcaster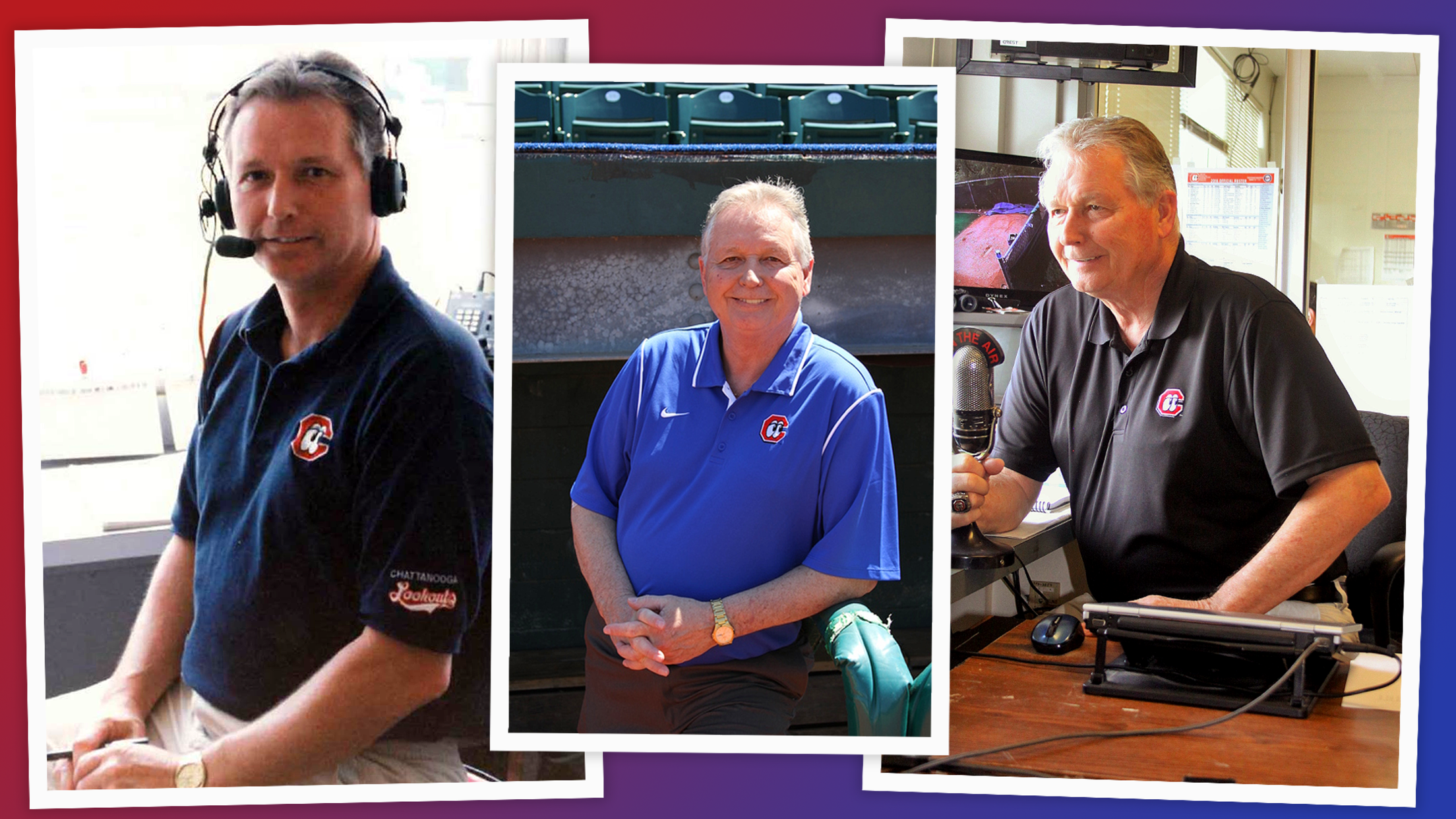 CHATTANOOGA, Tennessee -- Some nicknames require explanation, while others are self-evident. Larry "The Voice" Ward falls firmly in the latter category. Since 1989, Larry Ward has served as the voice of the Chattanooga Lookouts. He's the longest tenured broadcaster in Double-A baseball, now in his 32nd consecutive season with the
Scouting report: Reds' Austin Hendrick
Power-hitting youngster also an asset on bases, in outfield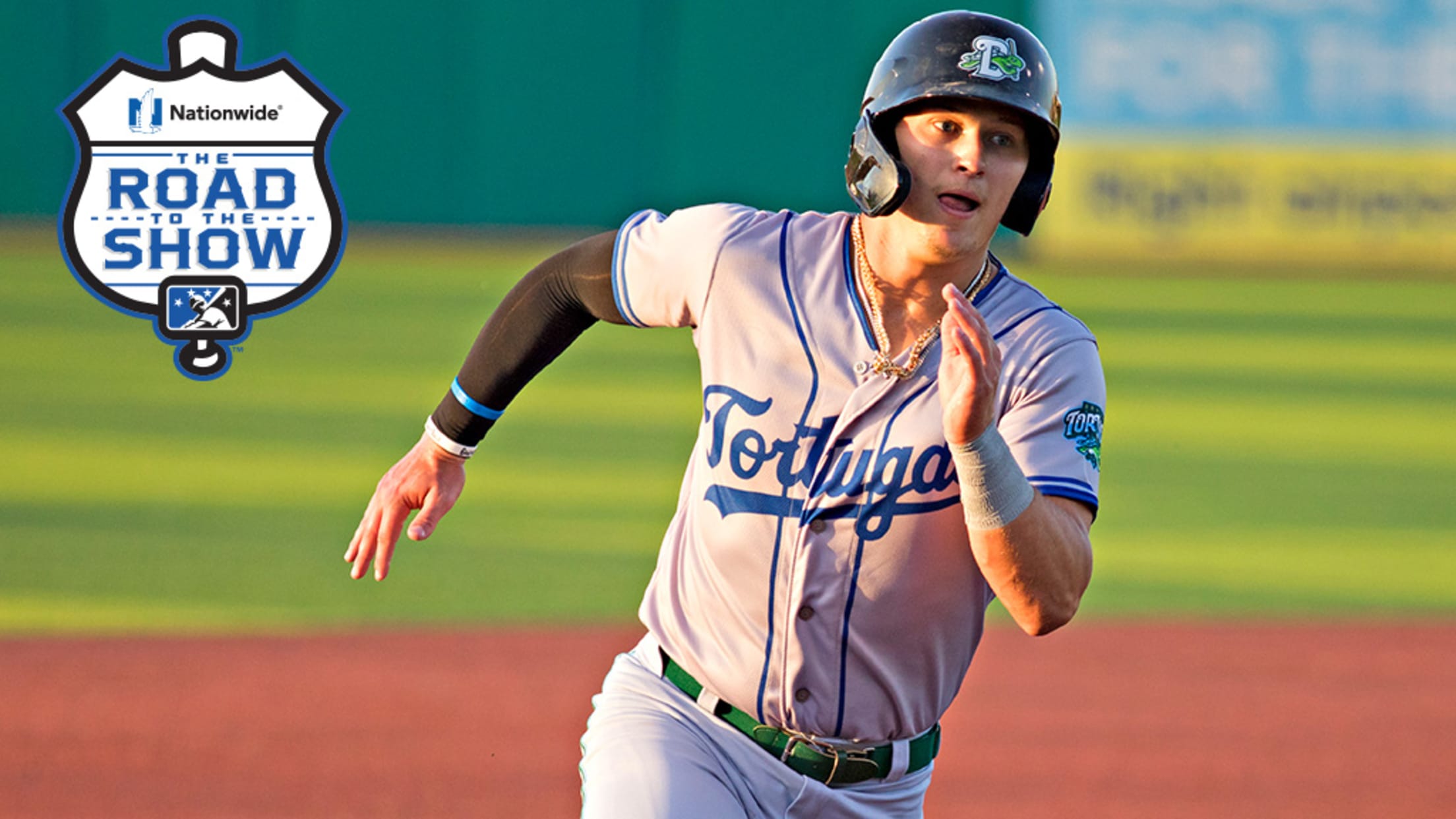 MiLB.com's new Scouting Report series spotlights players who are just starting their professional careers, focusing on what the experts are projecting for these young phenoms. Here's a look at third-ranked Reds prospect Austin Hendrick. For more player journeys on The Road to The Show, click here.
2021 Prospect Projections: NL Central rookies
Pirates' Hayes should factor into awards race in second season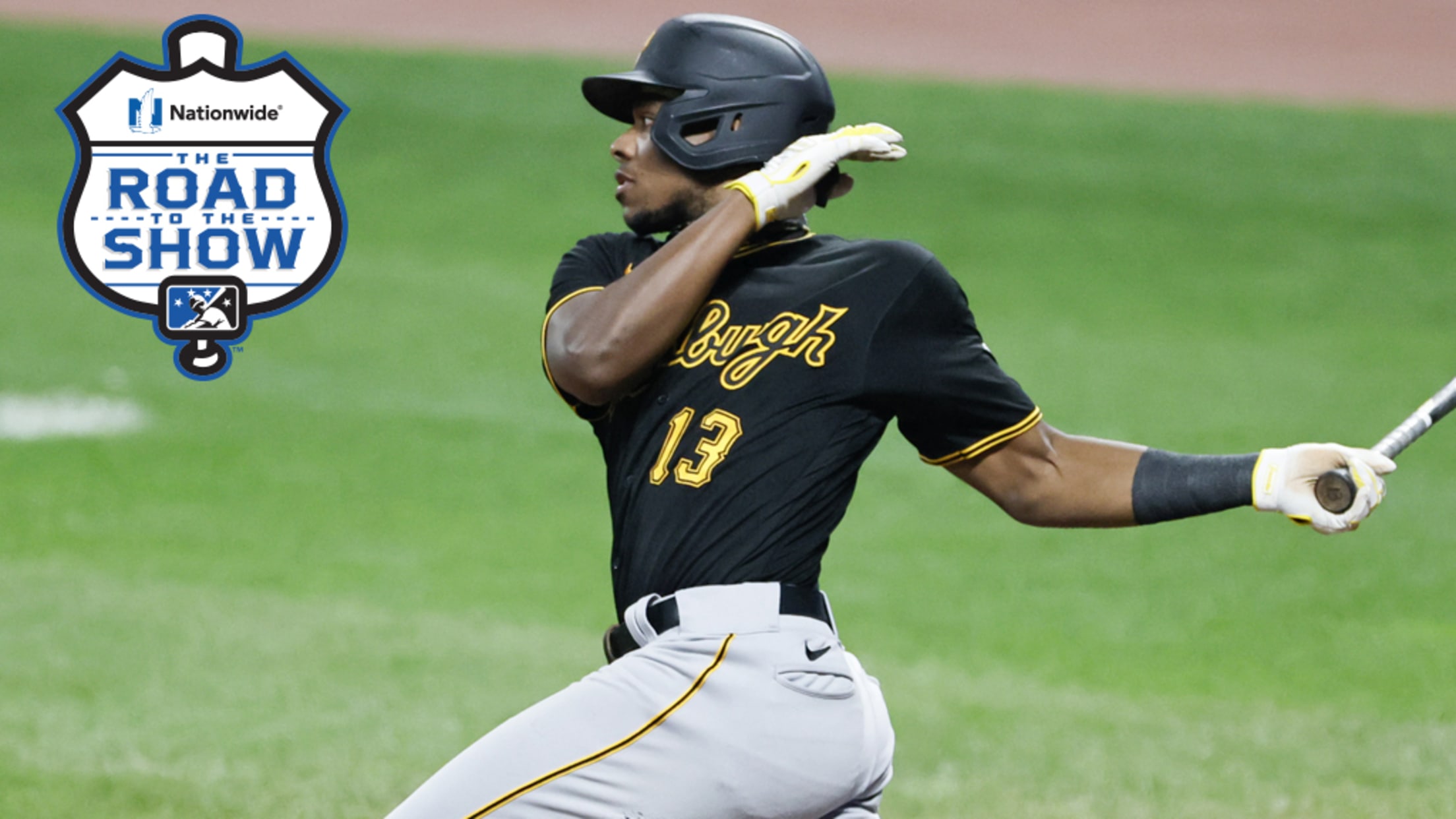 This is the fourth in a six-part Toolshed series that uses FanGraphs' Steamer 600 projections to look at how prospects would fare over a full Major League season in 2021. The system bases its forecast on 600 plate appearances for position players, 450 plate appearances for catchers, 200 innings for
Greene dials up the heat to help less fortunate
No. 2 Reds prospect has taken his philanthropy to another level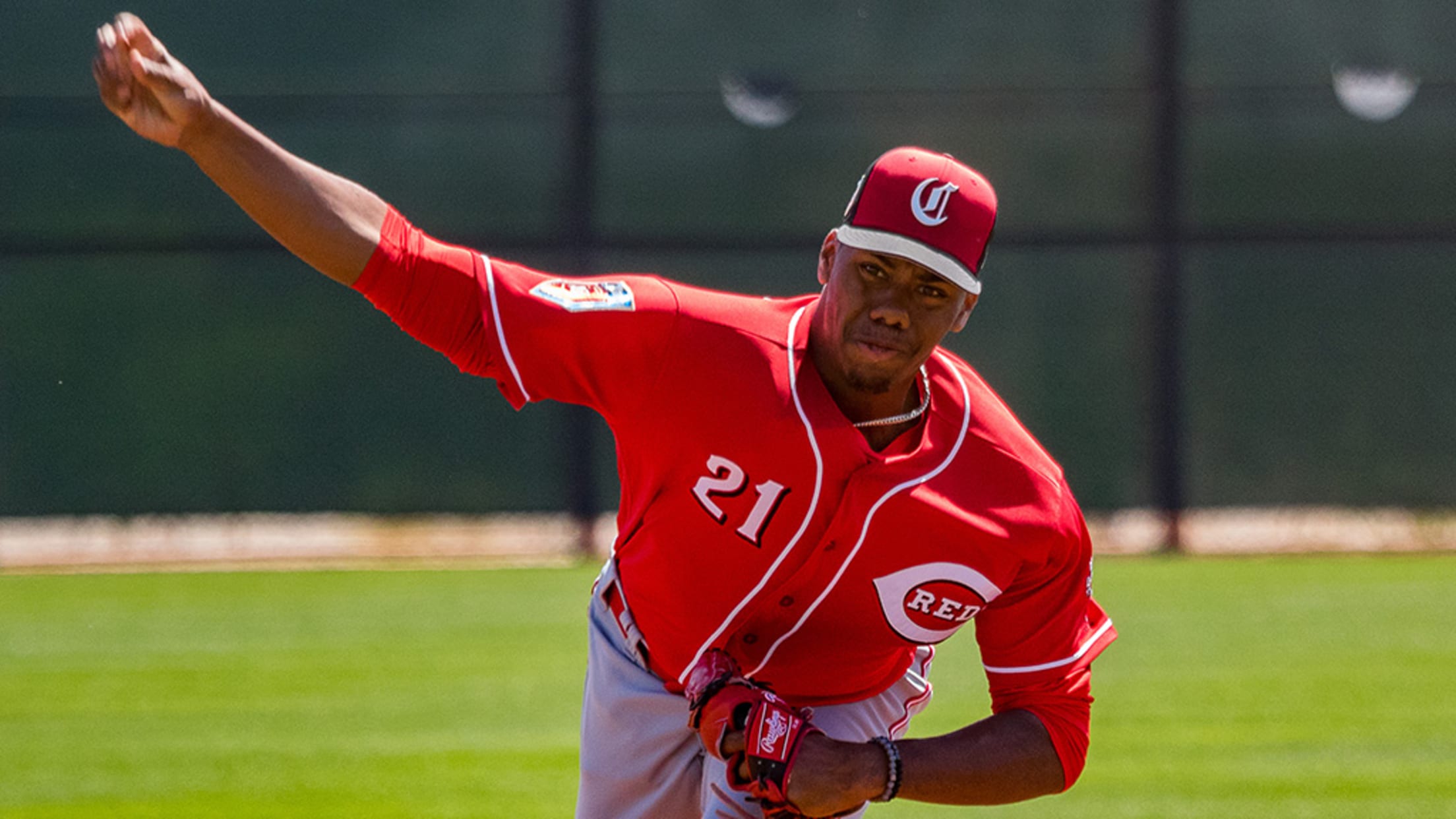 The passion Hunter Greene has for philanthropy dates back as far as his love for the game he plays for a living -- a simple truth that raises an interesting question. Which is more impressive: his ability to spot a 100-mph fastball on the black or the cognizance he has
State of the System: Cincinnati Reds
Greene, Lodolo aim to be kings of the hill in the Queen City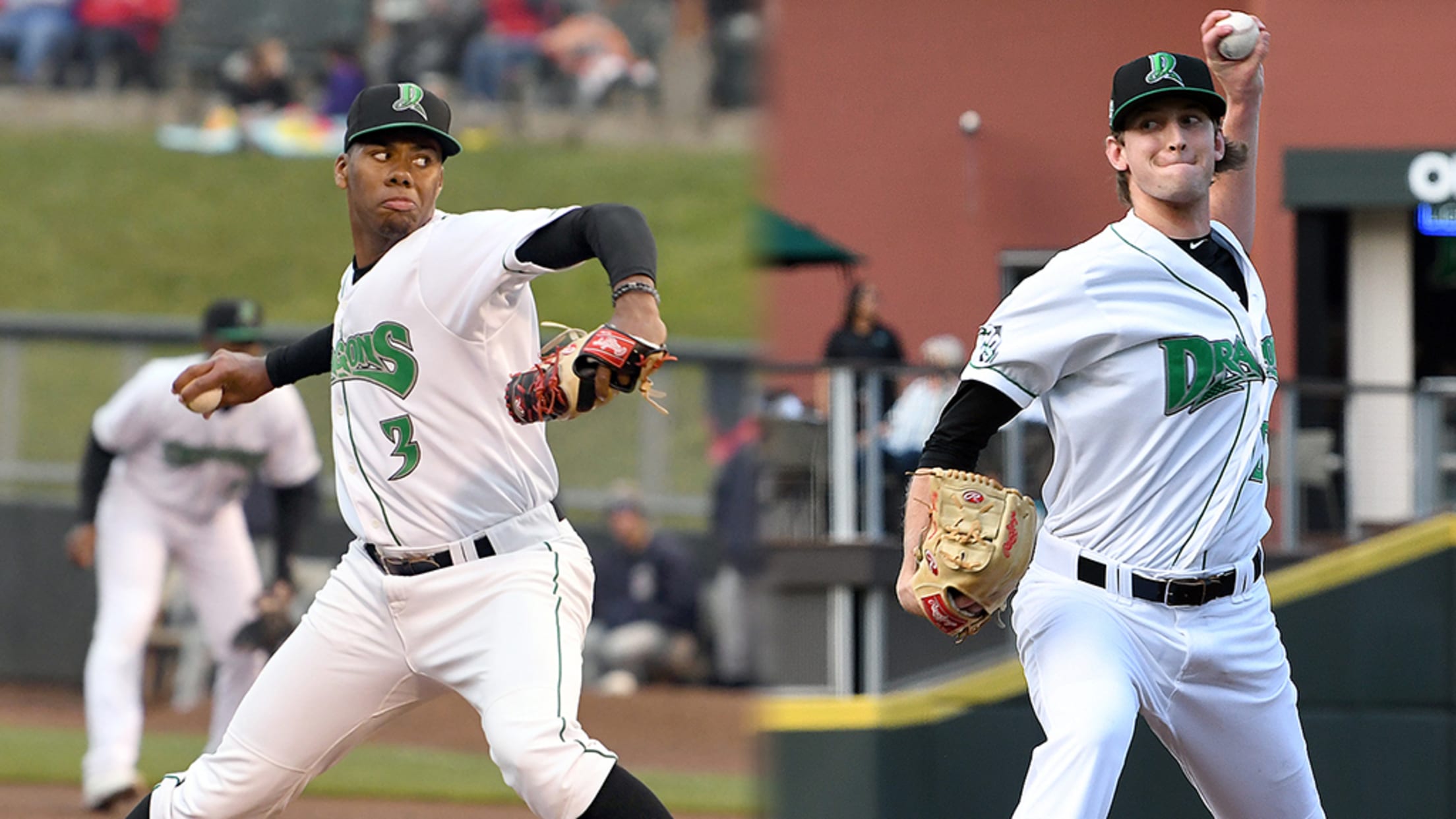 Starting in October and running through the end of the year, MiLB.com's State of the System series will evaluate the strengths and weaknesses of each Major League organization, highlights prospects who've made the biggest strides in 2020 and offers a peek at 2021.
Red alert: Stephenson walks it off for Cincinnati
Club's No. 4 prospect belts pinch-hit homer in opener of double dip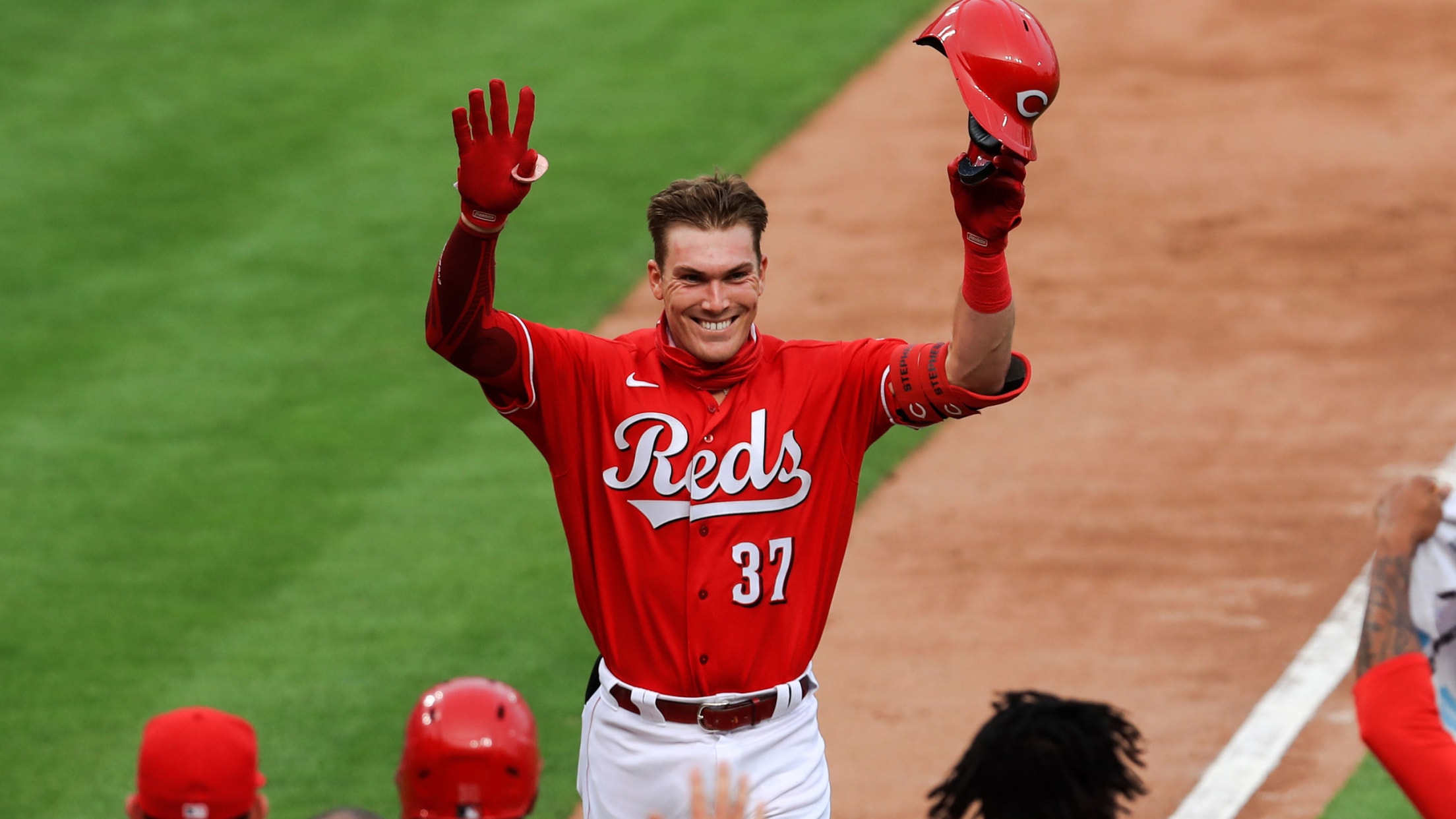 A run-of-the-mill home run just isn't enough for Tyler Stephenson. The No. 4 Reds prospect slugged a pinch-hit walk-off homer in the bottom of the seventh inning to lead Cincinnati past visiting Pittsburgh, 3-1, in the first game of Monday's doubleheader. The two-run blast was Stephenson's second roundtripper as a
Toolshed: Who will make the next big leap?
Candidates that could climb from Class A Advanced straight to MLB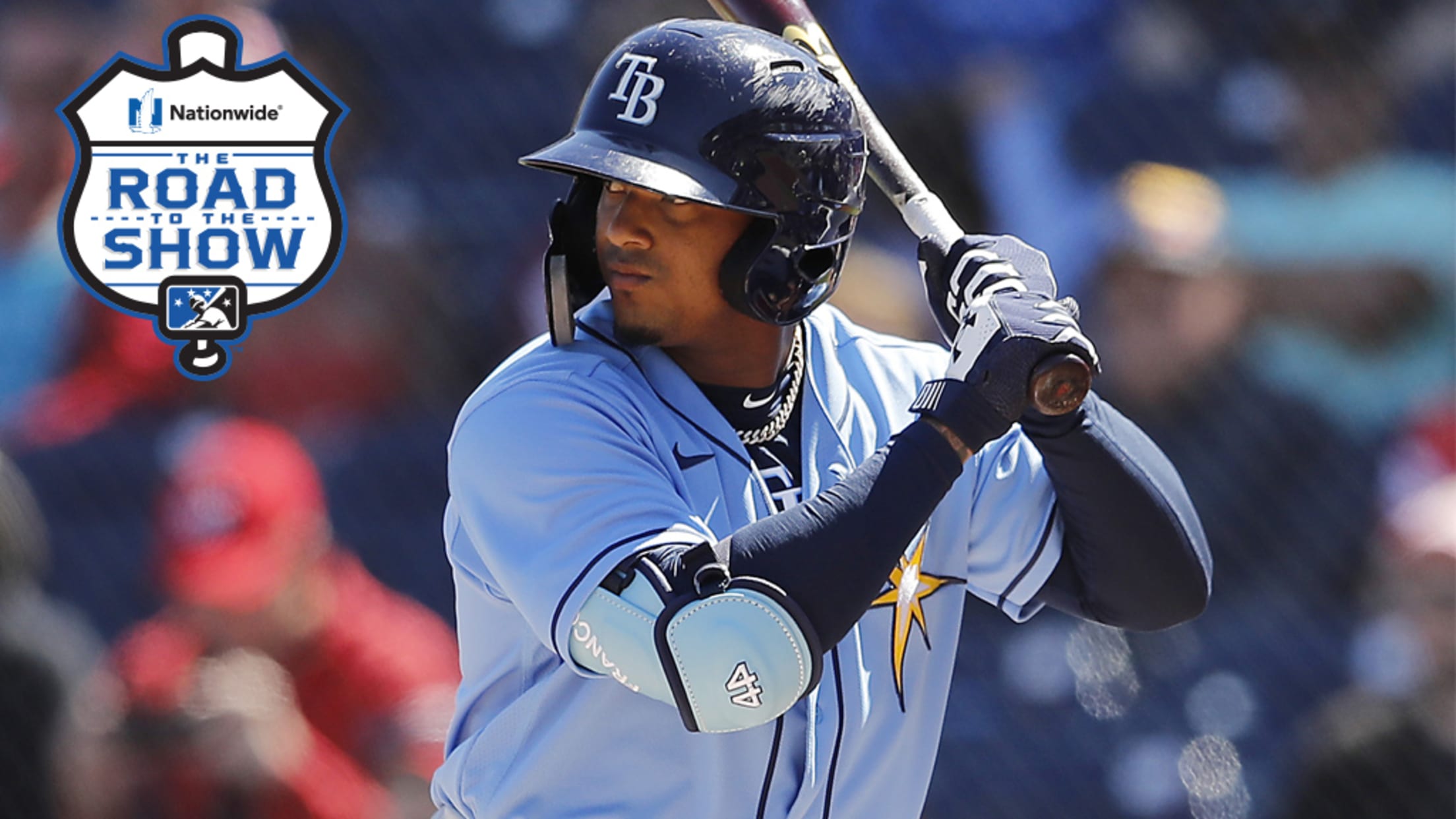 Seth Romero recently became the latest example of a mini-trend taking place during the 2020 Major League season, yet there was still an element of awe involved. The Nationals purchased the contract of their No. 11 prospect/2017 first-rounder Thursday, and he made his MLB debut the same day. But it
Prospects reflect on debuting in 2020
Bailey, Stephenson, Brubaker shine in first stints with big clubs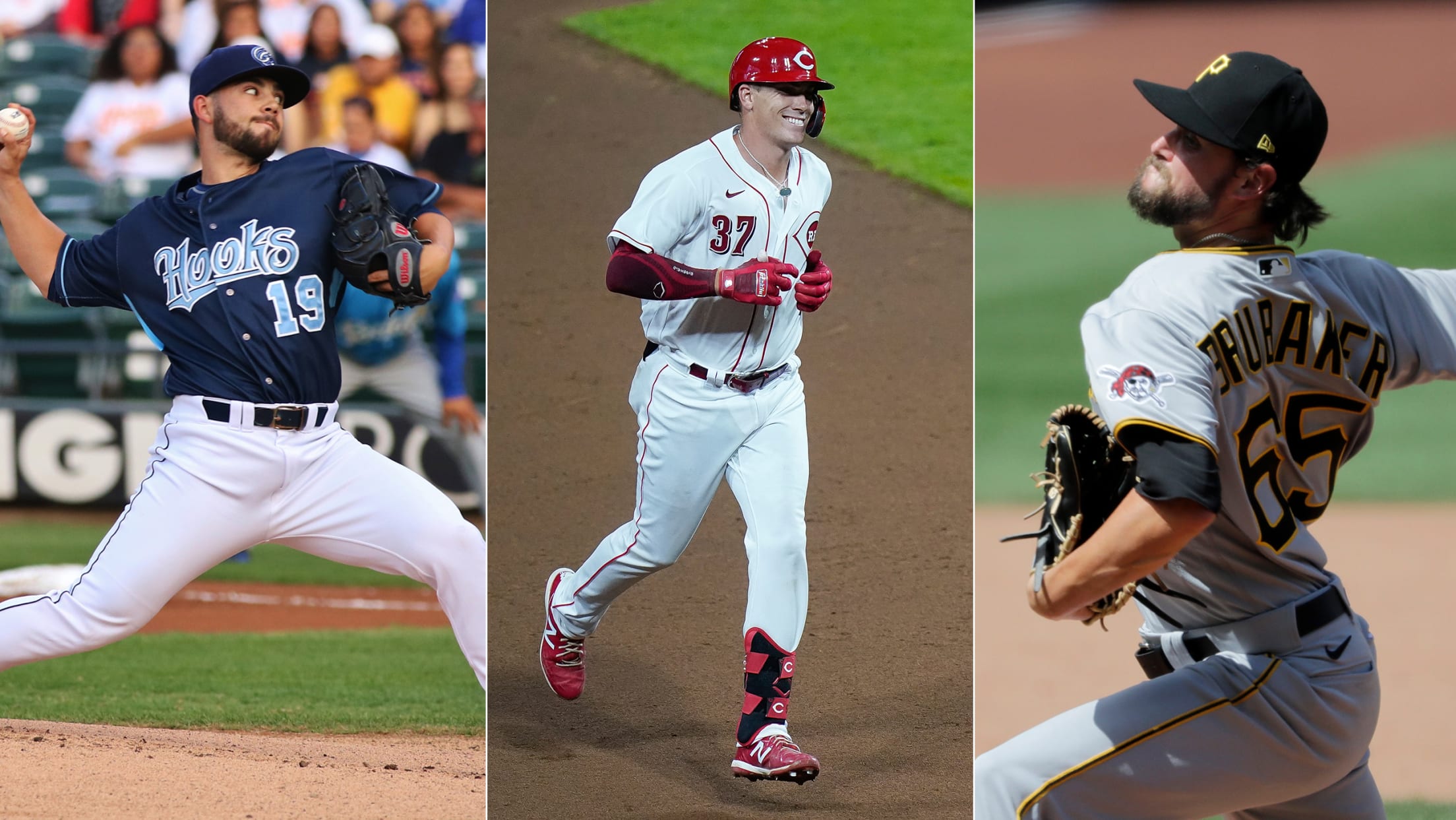 The words "new normal" have become a major part of the lexicon eight months into 2020. They apply to just about every aspect of daily life and baseball by extension. With the abbreviated Major League season underway, a slew of promising prospects seem to be making their debuts nightly. A
Reds summon Stephenson to big leagues
Cincinnati's No. 3 prospect headed up for Major League debut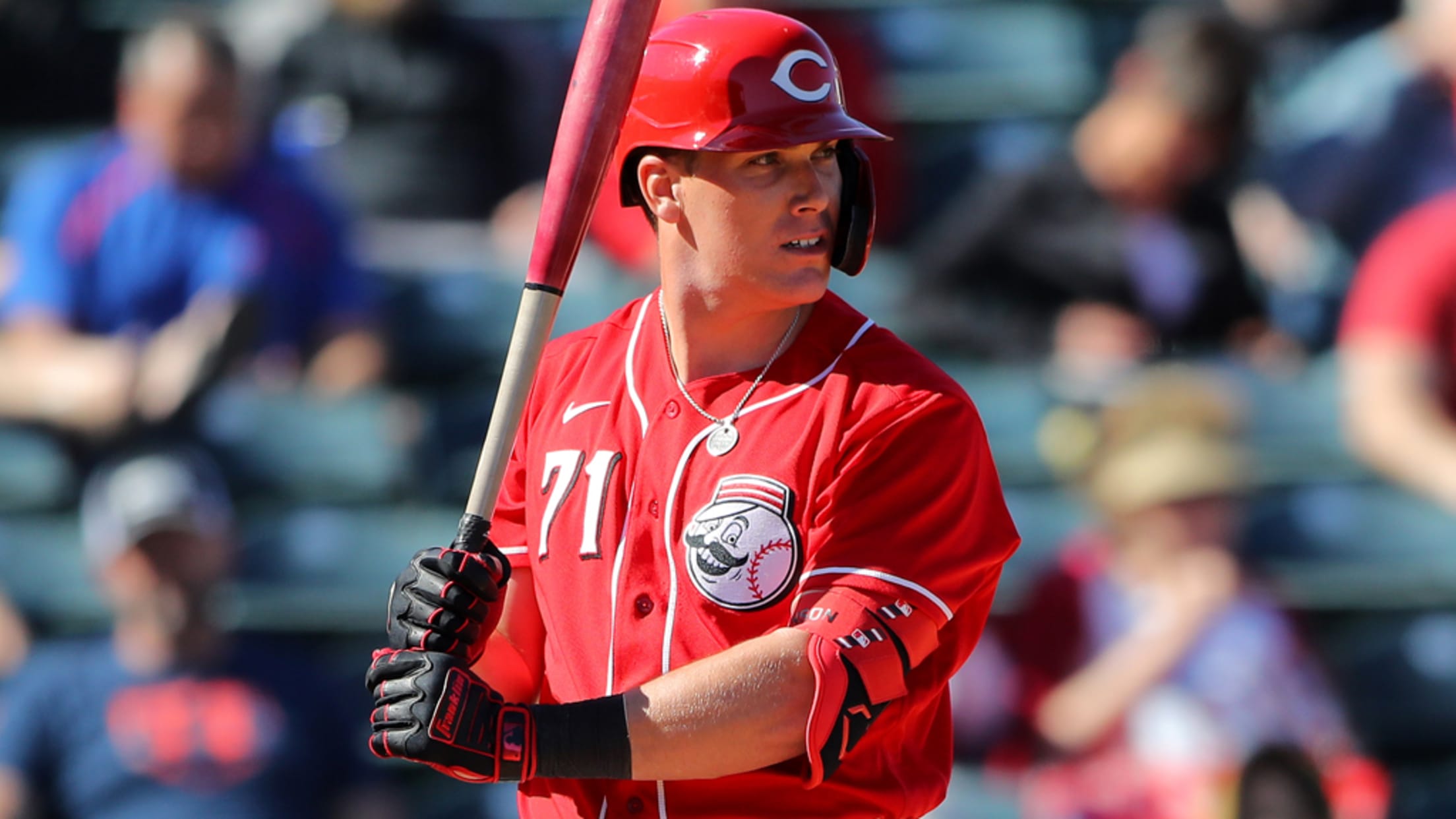 Back in April, Cincinnati's Tyler Stephenson told "The Show Before the Show" podcast he was limited to hitting into a neighbor's soft toss net in his backyard during the early weeks of the pandemic lockdown, unable to focus on much other than swatting line drives back up the middle so
Prospects in the Reds' 2020 player pool
Lodolo, Santillan lead group of powerful arms for Reds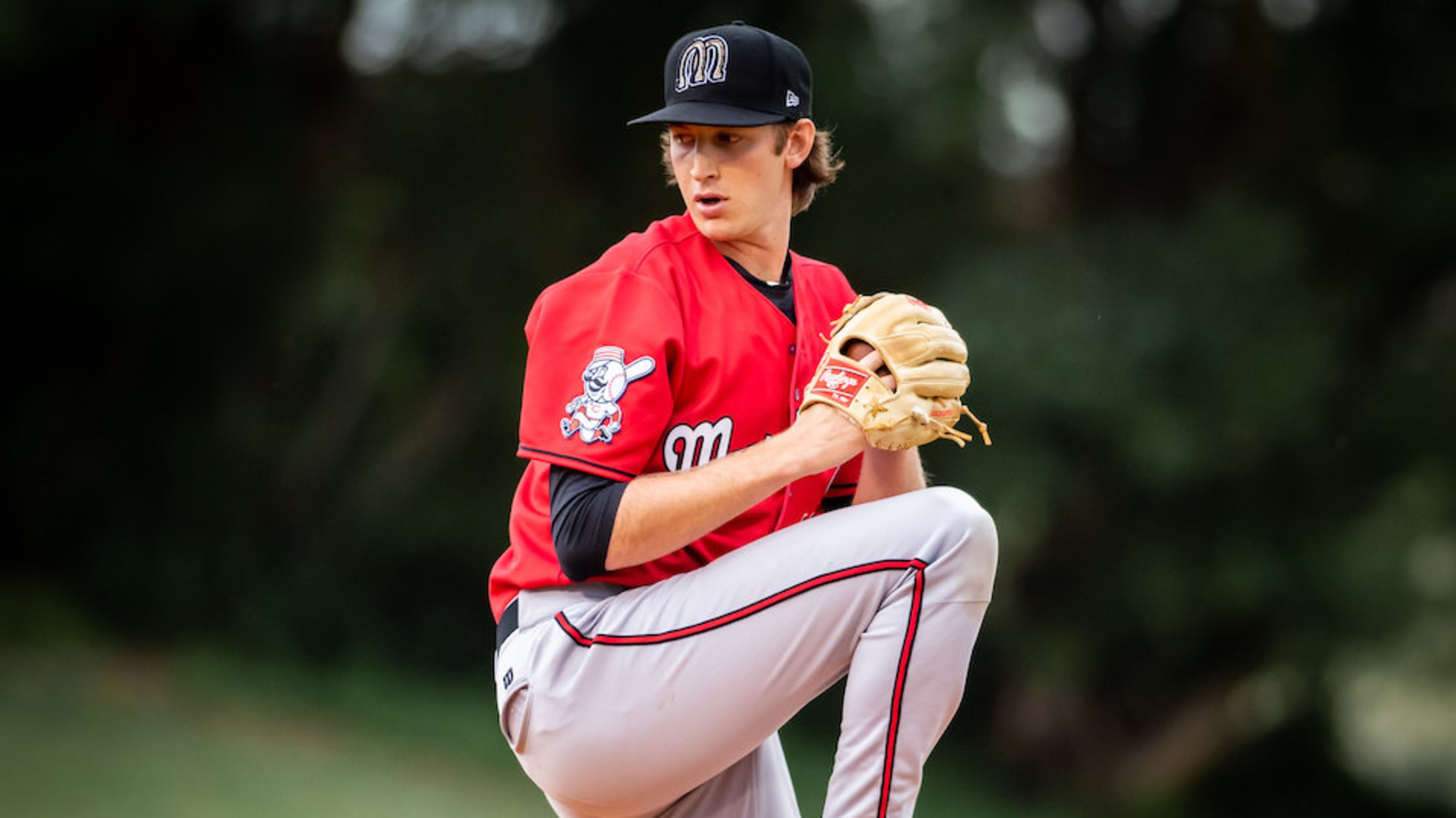 As part of the new rules for the 2020 Major League season, each of the 30 organizations will maintain a 60-man player pool for the duration of the campaign. Some members of the player pool will feature on the active Major League roster while others will work out at an
Reds' Gutierrez suspended for 80 games
Dodgers' Aleaziz, Idrogo and Twins' Rosario also receive bans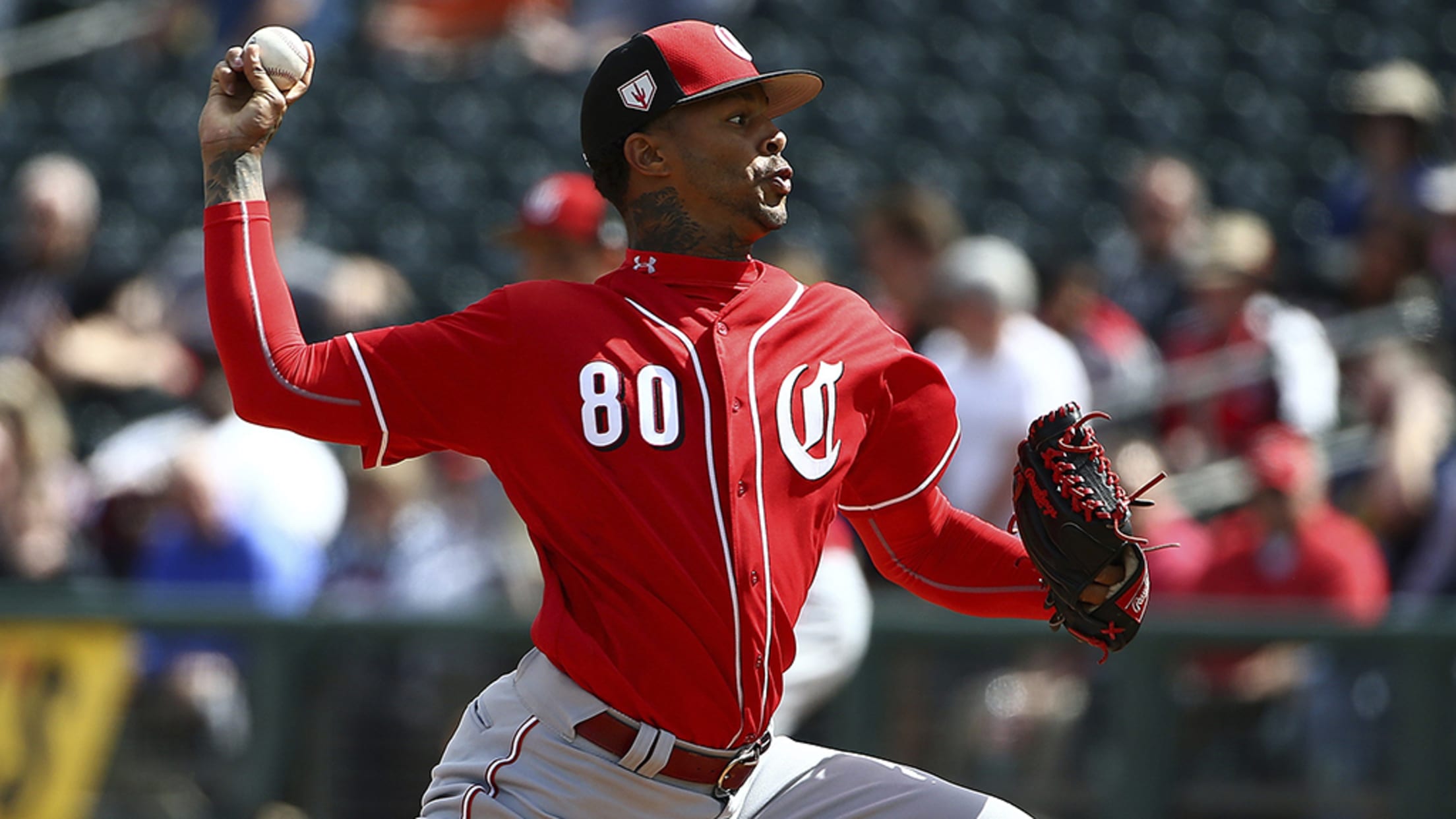 Vladimir Gutierrez was one of four Minor Leaguers suspended for violating the Minor League Drug Prevention and Treatment Program, Major League Baseball announced Sunday. The No. 15 Reds prospect received an 80-game suspension after he tested positive for the performance-enhancing substance Stanozolol. Dodgers prospects Reza Aleaziz and Juan Idrogo and
2020 Draft recap: Cincinnati Reds
Reds' selections full of upside, power on mound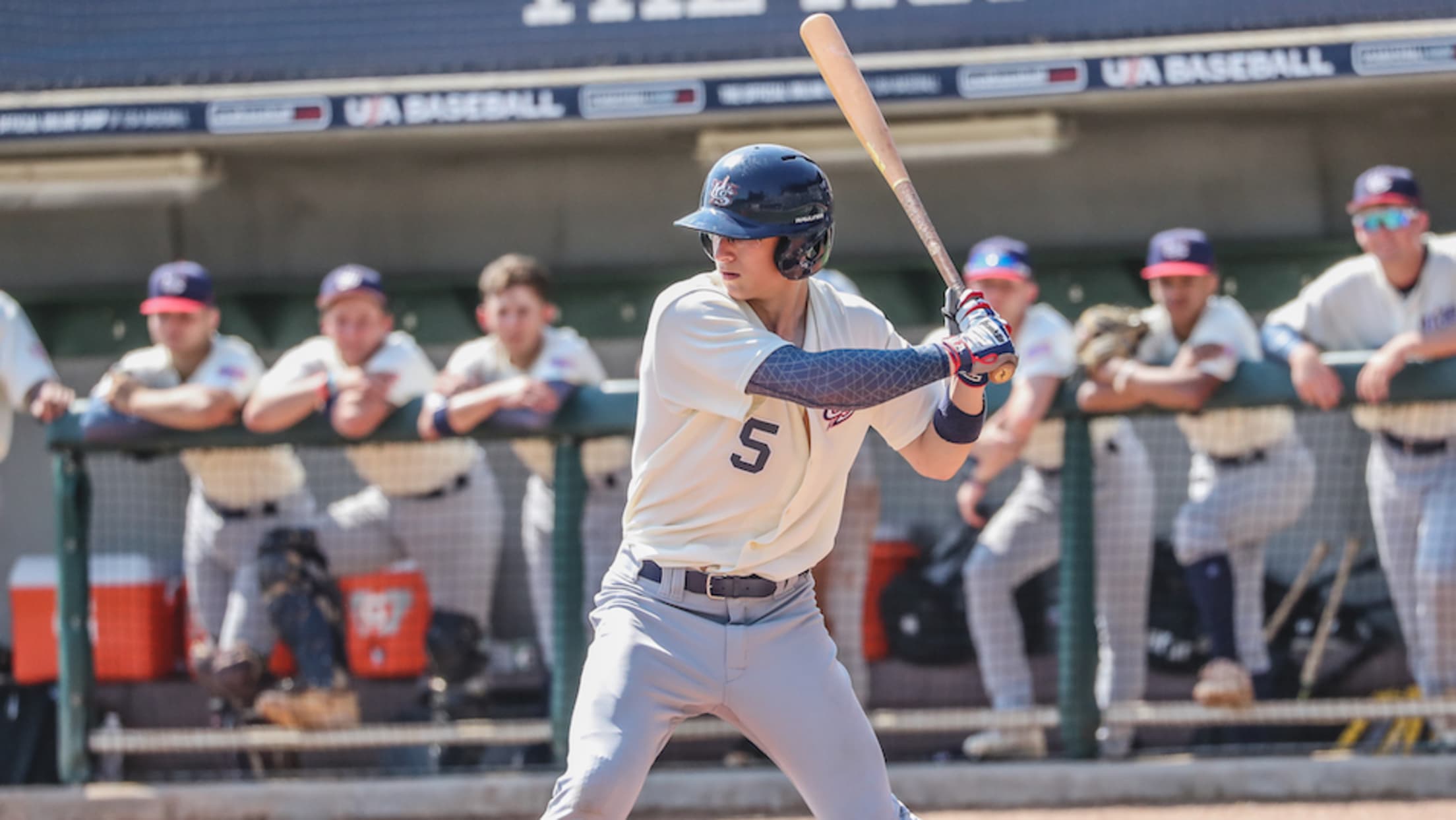 Following the five-round 2020 MLB First-Year Player Draft, MiLB.com takes an organization-by-organization look at each pick with help from team scouting executives.
Movie Night on a Minor League Baseball field
Tortugas screen Jackie Robinson biopic at namesake ballpark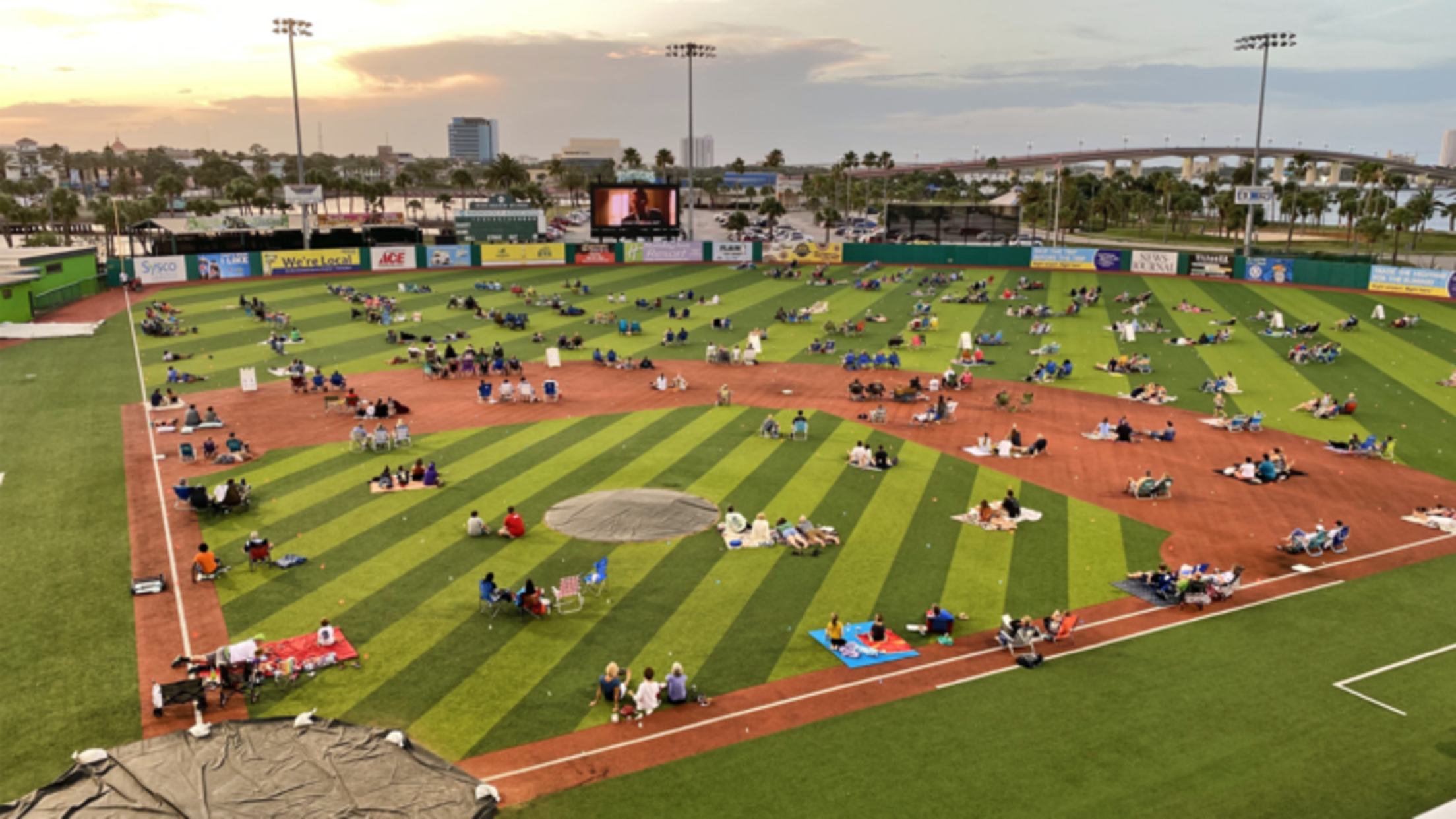 These days, Minor League Baseball fans aren't able to watch players take the field. But last Friday in Daytona Beach, they were able to take the field themselves. The Daytona Tortugas staged what currently stands as the biggest ballpark event of the would-be 2020 Minor League season, hosting nearly 600
Griffey, Piazza took separate paths to Hall
Class of 2016 includes highest, lowest Draft picks in Cooperstown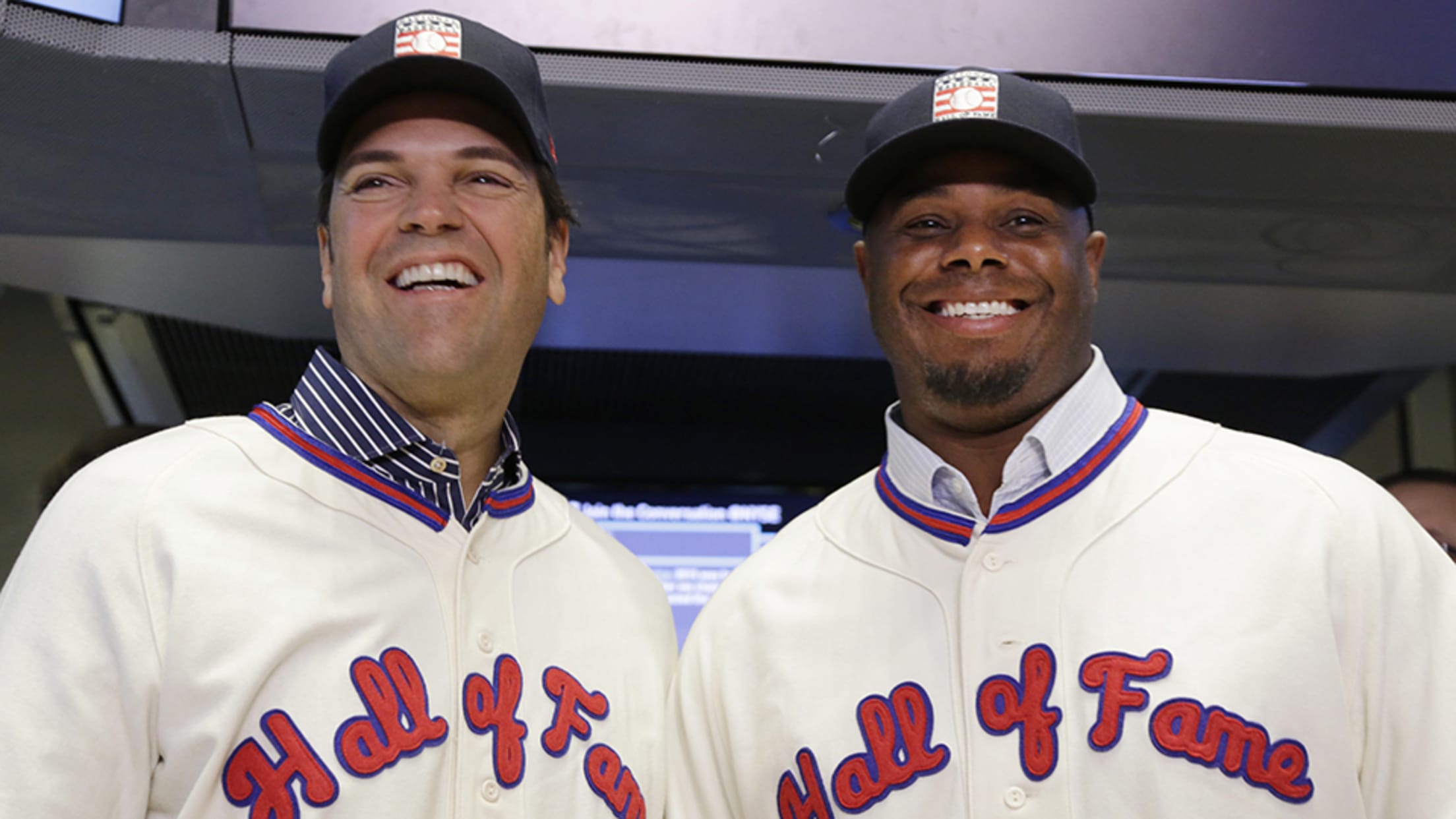 NEW YORK -- All roads do not lead to Cooperstown. There is no highway that makes the trip a quick and easy one -- no, we're not counting nearby Routes 88 and 90 -- nor is there a starting point that automatically gives one player an advantage over another. For
Wahoos' Hamilton breaks steals record
Top Reds prospect swipes four, eclipses Coleman's 1983 mark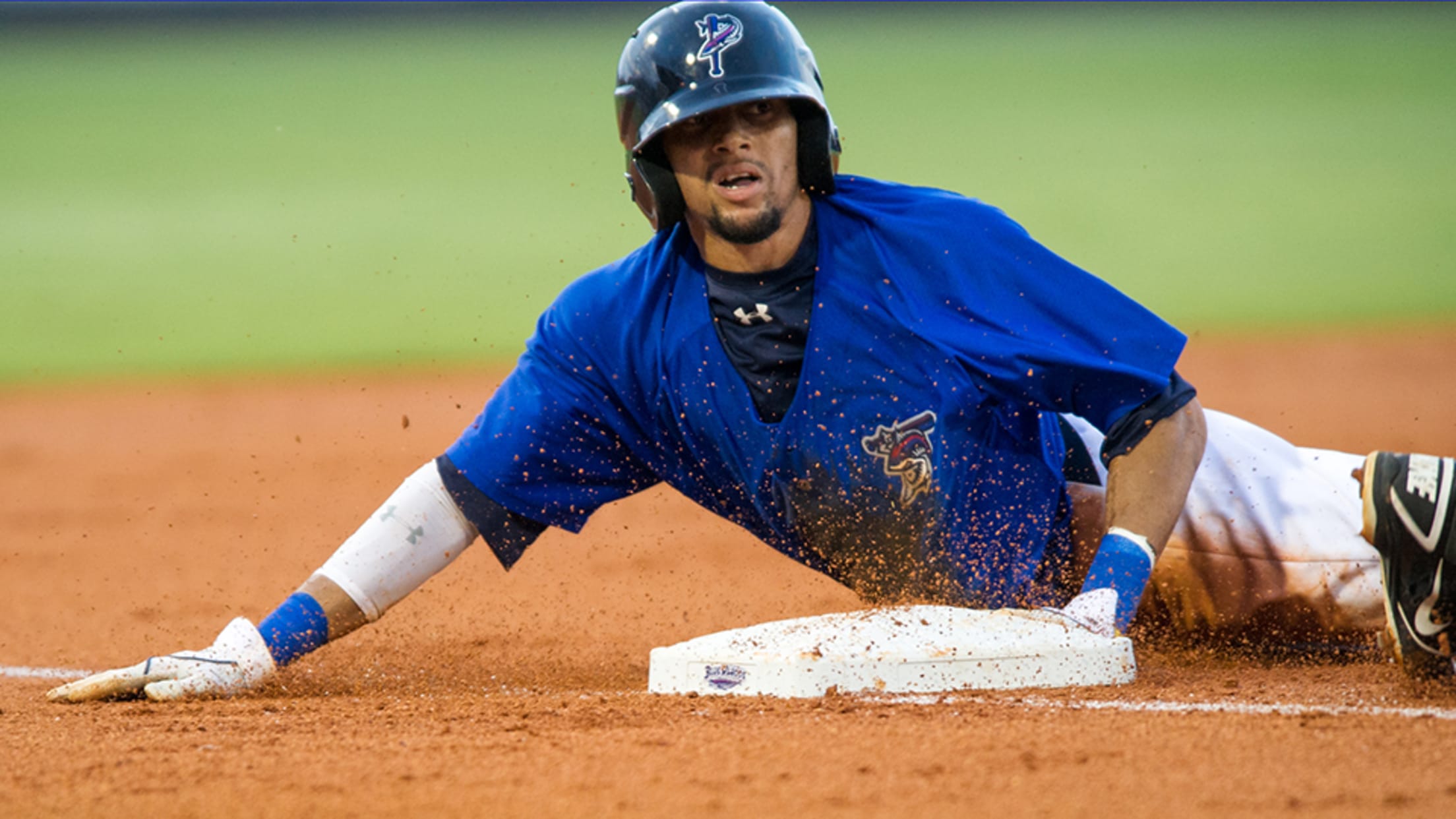 For weeks, fans have followed Billy Hamilton's exploits on the basepaths in awe, wondering when -- not if -- he would become the Minor Leagues' all-time single-season stolen base leader. On Tuesday evening at Pensacola's Bayfront Stadium, they were left to wonder no more. The top Reds prospect stole three