Springfield Cardinals 2019 schedule released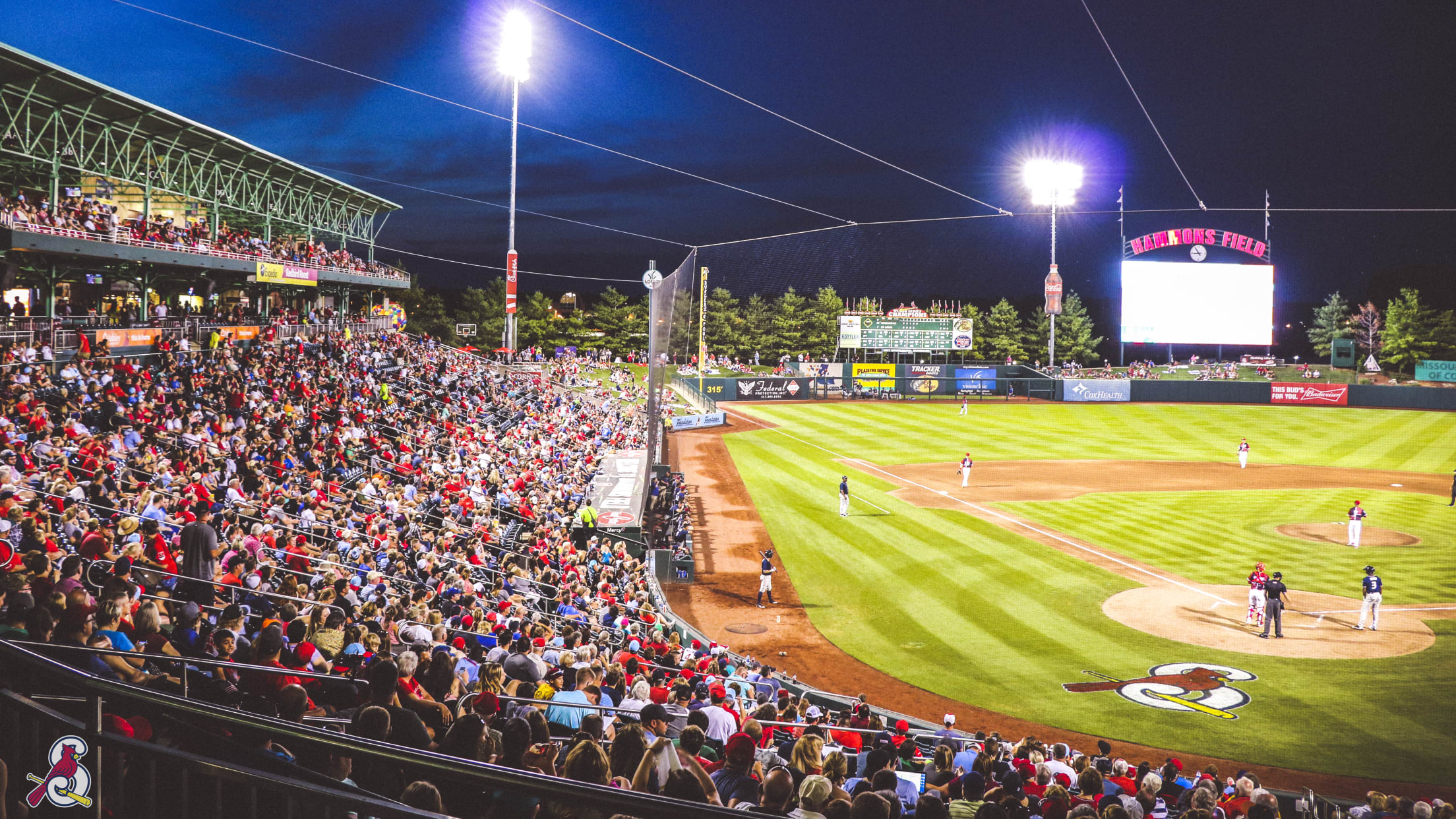 In late August, the Texas League released the 2019 regular season schedule. Please find some Cardinals schedule notes and highlights below. Opening Day at Hammons Field is set for April 11 against Northwest Arkansas, the Double-A affiliate of the Kansas City Royals.Starting in 2019 and available now, the Springfield Cardinals
In late August, the Texas League released the 2019 regular season schedule. Please find some Cardinals schedule notes and highlights below. Opening Day at Hammons Field is set for April 11 against Northwest Arkansas, the Double-A affiliate of the Kansas City Royals.

Starting in 2019 and available now, the Springfield Cardinals are excited to unveil the most innovative and fan-centric ticket plans in team history: The brand-new RED Access Memberships. RED Access Memberships will take the place of, and greatly improve upon, Season Ticket Plans of the past at Hammons Field. More on RED Access Memberships can be found below.

CARDINALS 2019 SCHEDULE NOTES:

Springfield will open the season on the road April 4 for the third consecutive season and eighth time in team history with a seven-game road trip to Northwest Arkansas and Tulsa.

The Cardinals 2019 schedule includes 15 home games in the month of April, 14 in May, 12 in June, 14 in July, 13 in August and two in September.

Already scheduled premium games include 17 fireworks nights with fireworks every Friday and at least once on every day of the week in 2019. Fireworks debut Opening Day on Thursday, April 11. Friday Fireworks are April 12 and 26, May 10 and 31, June 14 and 28, July 12 and 26, and August 9, 16 and 30. Freedom Week Fireworks Celebrations at Hammons Field are scheduled for Monday, July 1, Tuesday, July 2 and Wednesday, July 3. Fireworks are also scheduled for Saturday, June 1, Saturday, August 31 and Sunday, September 1.

Weekly fan favorites like Great Southern Bank $1 Dog Days on Tuesdays (9 times), Klement's $1 Bratwurst Nights on Thursdays (10 times), Purina Woof Wednesdays (9 woofs), Hiland Dairy Ice Cream Sundays (11 times) and Kids Run the Bases on Sundays (11 times) are all returning for 2019.

The Cardinals will play 11 home series and have six homestands during the 1st-Half, including 26 of their 70 games against Northwest Arkansas. The 1st-Half is scheduled to end Monday, June 17 at Midland.

Springfield will play 84 games against Texas League North Division rivals: the Northwest Arkansas Naturals (15 home/15 away), the Tulsa Drillers (15 home/13 away) and the Arkansas Travelers (14 home/12 away). The Cardinals will have their first meetings against the South Division with a four-game home series against the new Amarillo team from 4/22-25 at Hammons Field. Amarillo is replacing the San Antonio Missions, who are joining the Triple-A Pacific Coast League.

Springfield will play 15 games (7 home) against the Corpus Christi Hooks, 15 games (8 home) against the Frisco RoughRiders, 13 games (7 home) against Amarillo and 13 games (7 home) against the Midland RockHounds in 2019. Springfield will face all South Division teams for two series at home and two series on the road.

Springfield has nine home series in the second half and six homestands. The longest homestands of the season are eight-game homestands from 4/22-29 and 8/26-9/2.

The Cardinals play their final homestand of the season with games from 8/26-29 vs. Frisco and 8/30-9/2 vs. Midland, once again closing the Regular Season at home on Labor Day.

RED Access Memberships mean Access to ALL 70 Games, Seats for at least 2 games per month... All for just $19/month (5 months)!

The ultimate in flexibility and affordability, EVERY RED Access Member will have access to ALL 70 Springfield Cardinals Home Games in 2019 for as low as $19 per month over a five-month period ($95 total).

There are four RED Access Membership Levels, each including a reserved seat to a designated number of games AND unlimited access to every game throughout the season.

The total amount of available memberships is limited, so don't wait to sign up for yours! RED Access Memberships are available right now at SpringfieldCardinals.com and (417) 863-0395. You can start your membership for as low as $19 with a Flex Pay Option today!

Click here for more information and additional Access.