White Sox provide updates on Madrigal, Crochet
Second baseman underwent shoulder surgery; lefty's UCL healthy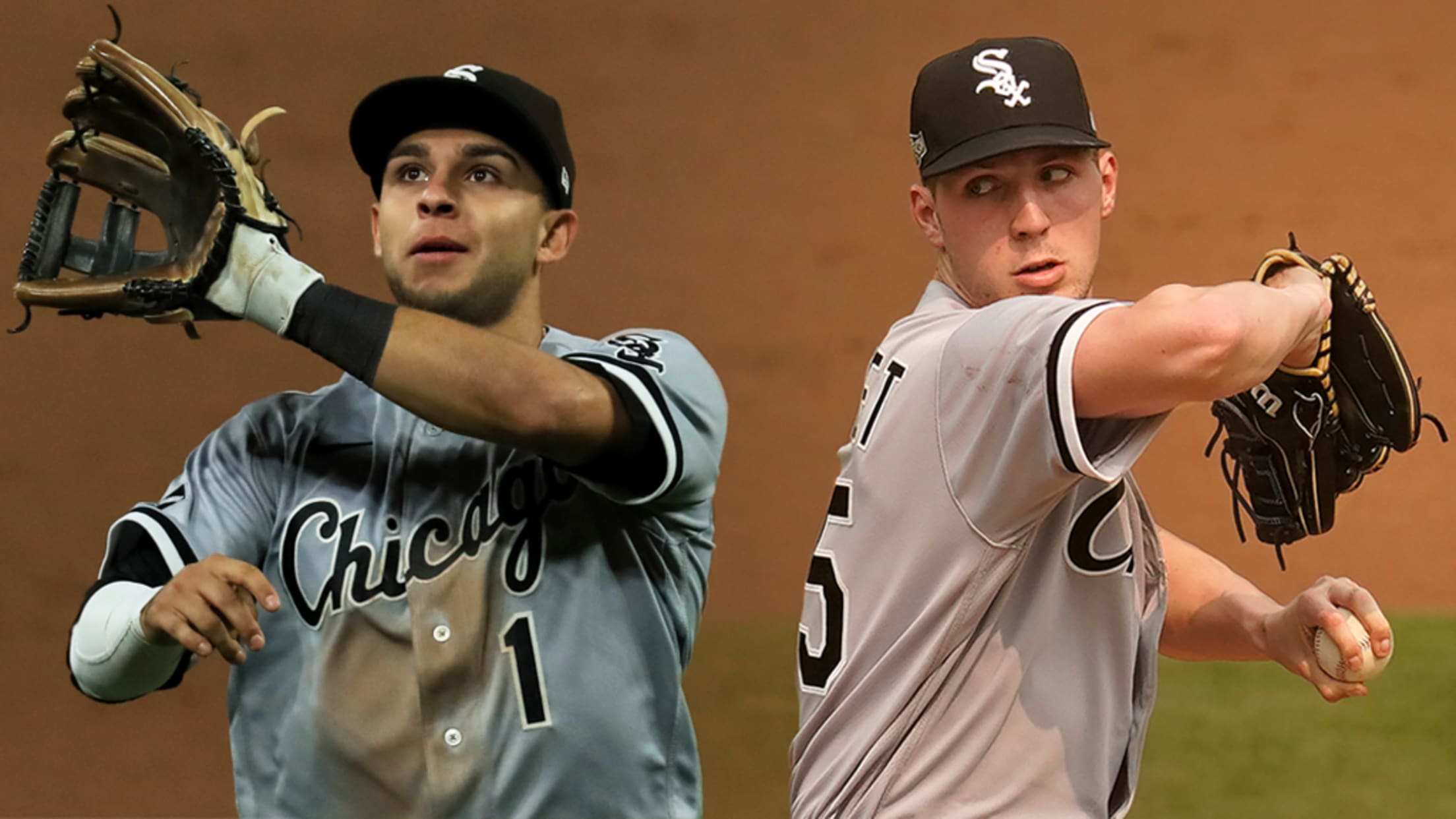 There were two big injury updates on Chicago's South Side on Monday -- one expected and one that should be a relief to White Sox fans. No. 36 overall prospect Nick Madrigal underwent planned shoulder surgery that will keep him out for five to six months while No. 89 Garrett
Toolshed: 10 most fun callups of 2020 season
Revisiting quick risers, late bloomers who made way to Majors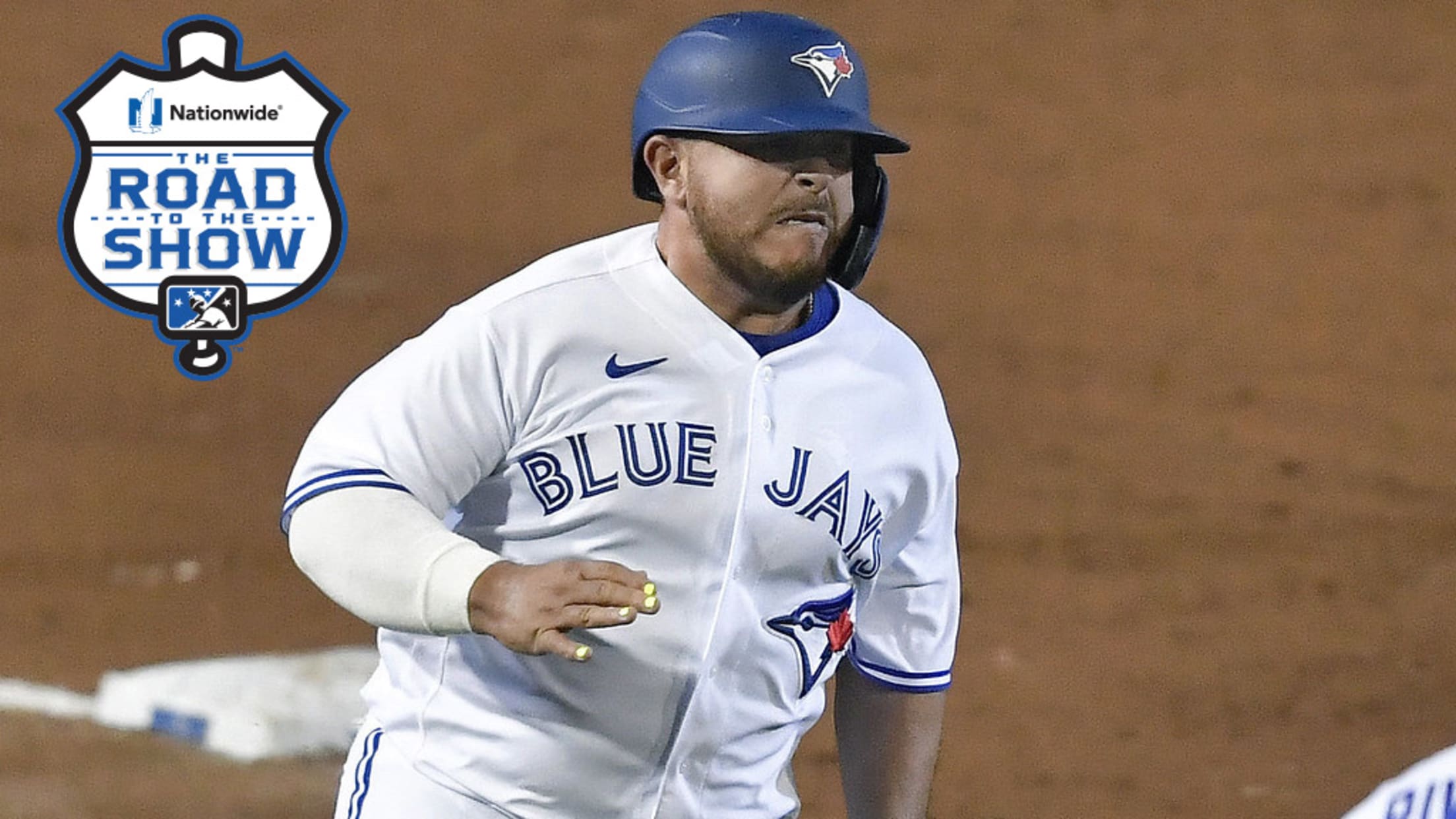 There were 210 Major League debuts (and perhaps still counting) during the 2020 season. This week, Toolshed looks back at the 10 most fun first callups of the 2020 season, listed in chronological order of debut date. To be clear, this isn't focused on how they did in their first
White Sox rookie hurler Crochet exits early
2020 first-round pick suffers left forearm tightness in second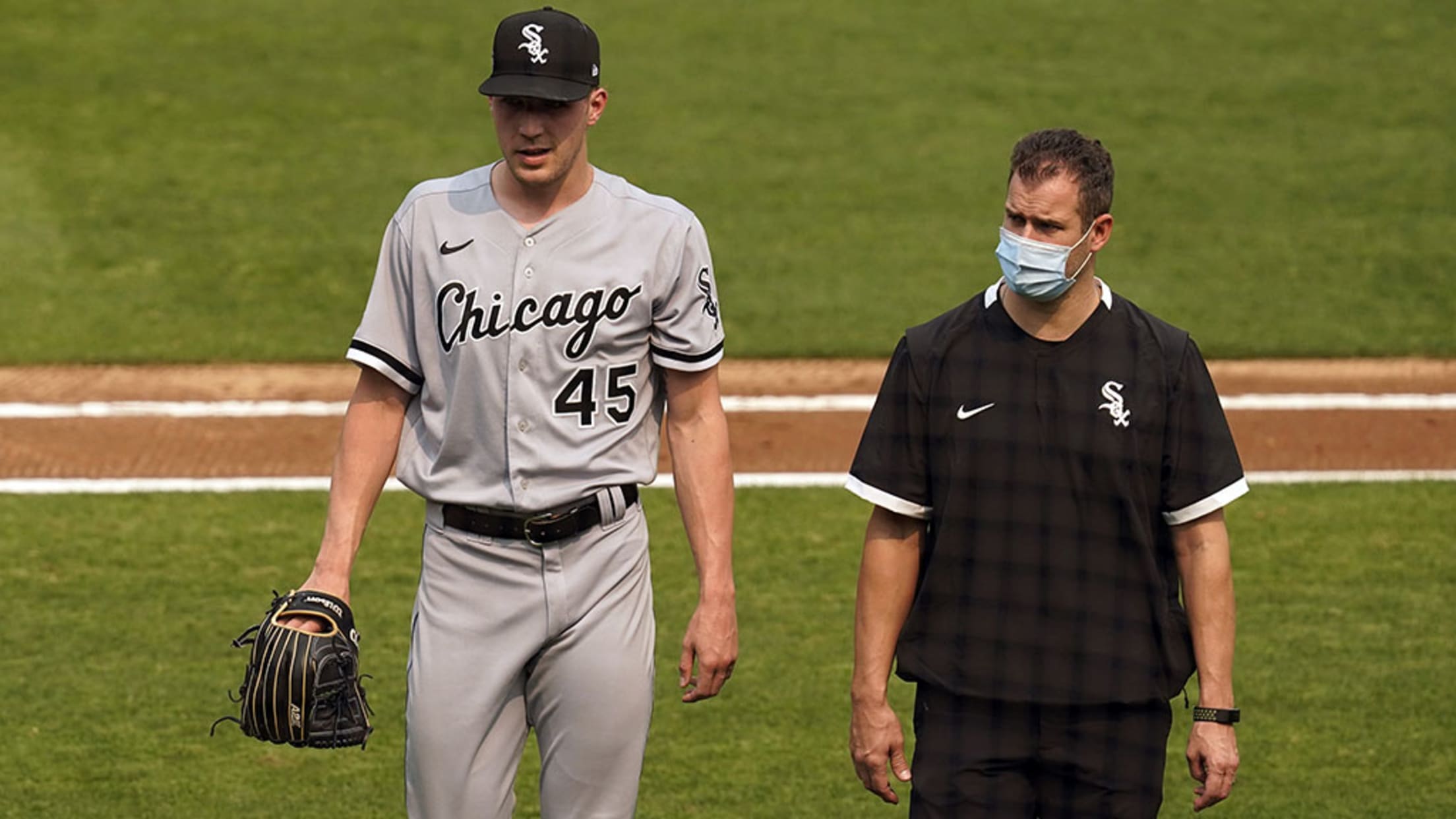 Following the 2020 Draft, White Sox left-hander Garrett Crochet quickly burst onto the scene with an even speedier fastball. But his rookie season has hit a speed bump. Baseball's No. 89 overall prospect exited early in the second inning of the decisive Wild Card Series 6-4 loss to the A's
The Show Before the Show: Episode 276
White Sox exec Getz discusses prospect contributions, alt site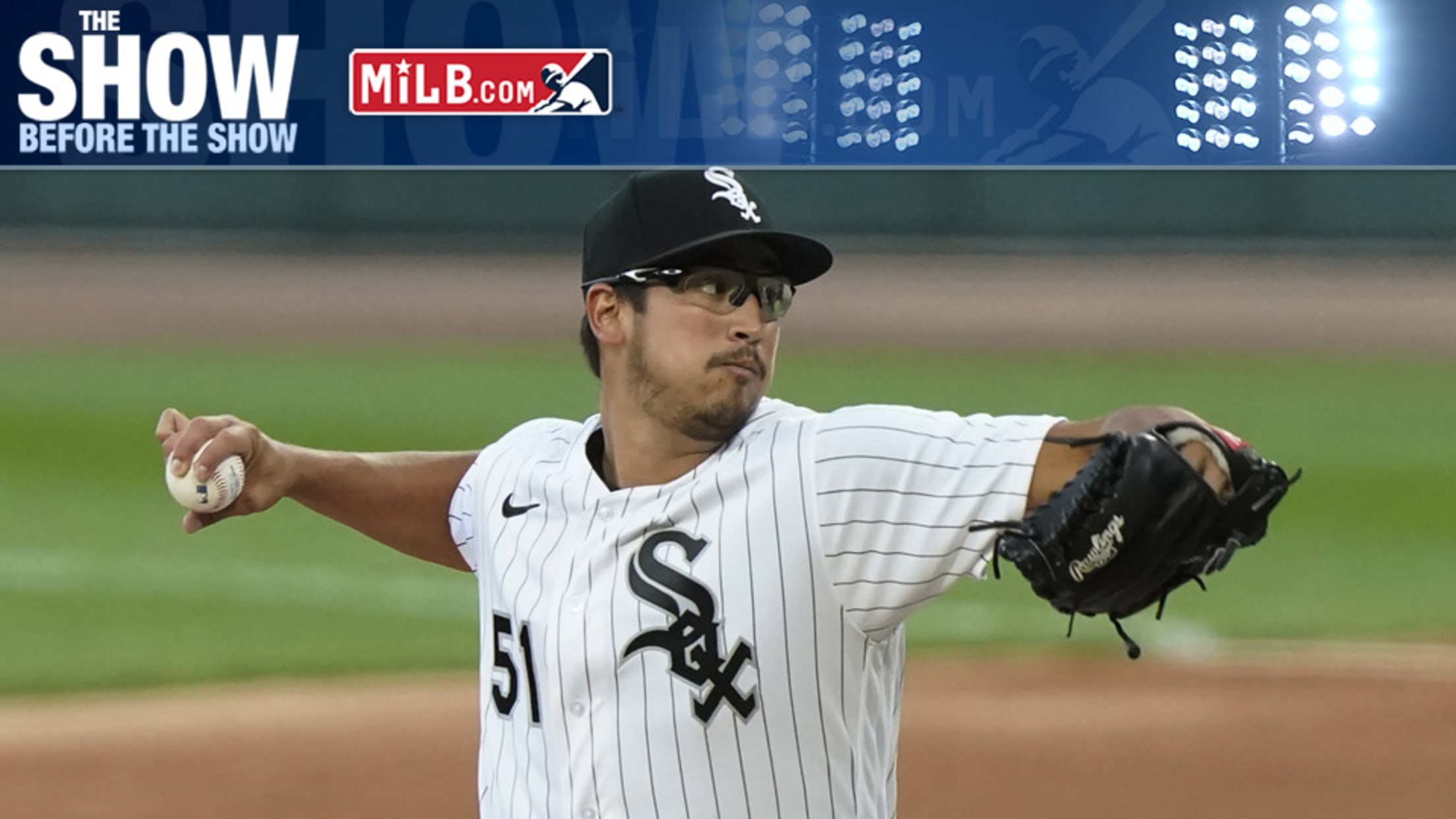 Check out the latest episode of The Show Before the Show, MiLB.com's official podcast. A segment rundown is listed below, in case you want to skip to a particular section. Like the podcast? Subscribe, rate and review "Minor League Baseball podcast" on iTunes. The podcast is also available via Spotify,
White Sox call up 2020 first-rounder Crochet
No. 11 overall pick becomes first member of class to reach MLB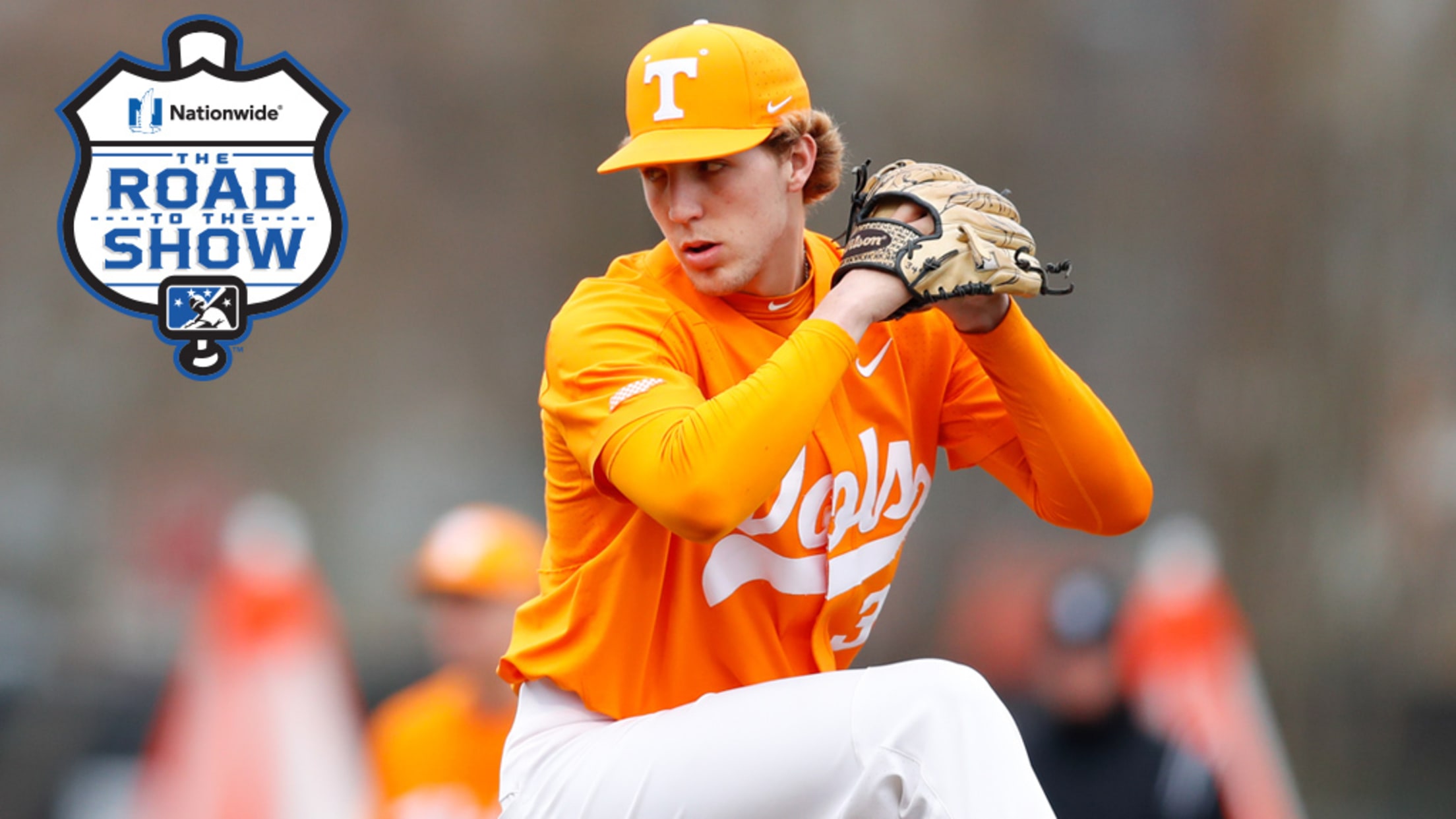 It didn't take long for the 2020 Draft to make an impact on Major League Baseball. The White Sox are calling 2020 No. 11 overall pick Garrett Crochet up to the Majors, general manager Rick Hahn announced Friday. Crochet will be the first player from the 2020 Draft class to
Flores flourishes by studying history of the game
No. 19 White Sox prospect enjoys lessons leading him to his goals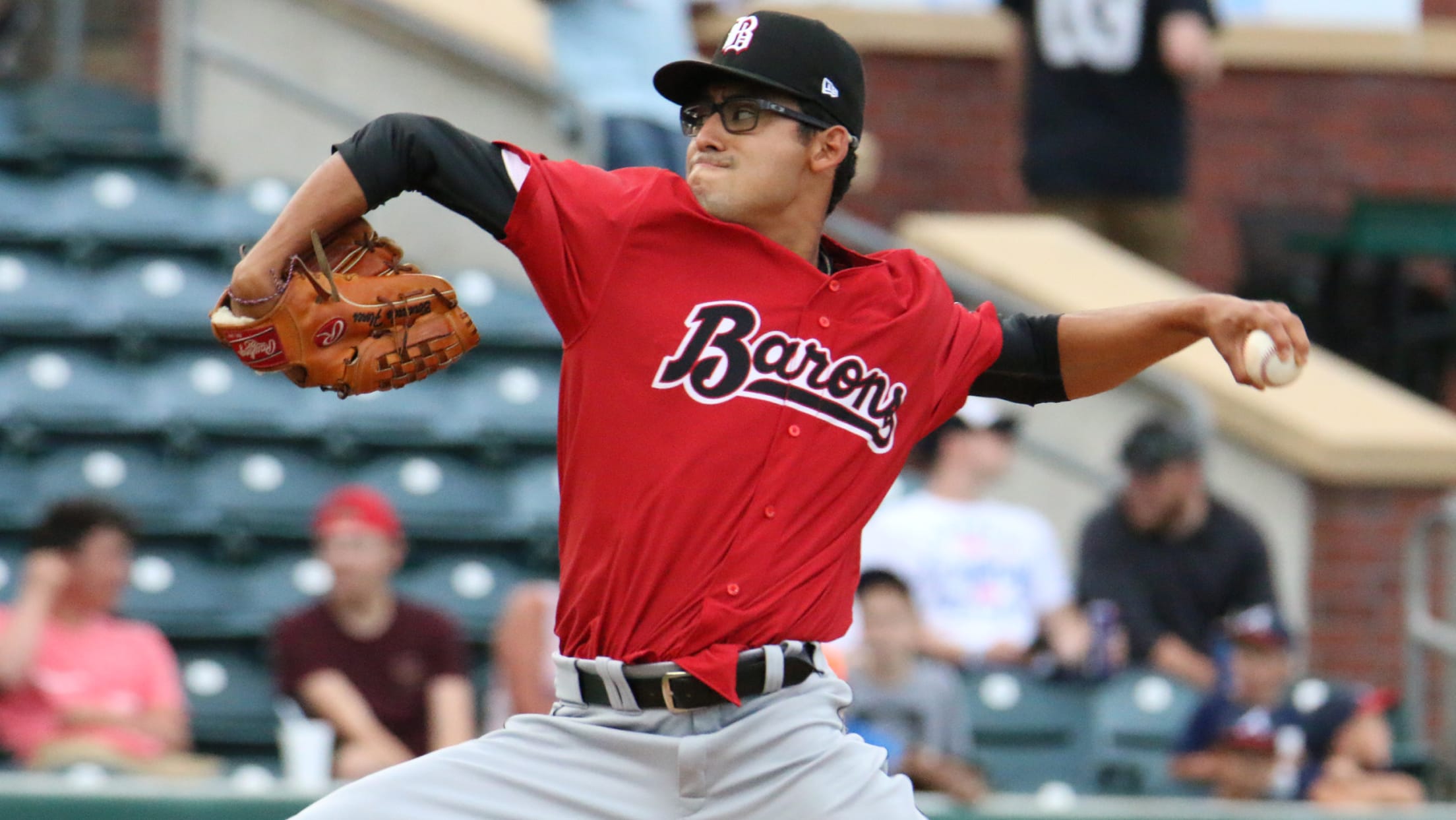 Even as a young child growing up, Bernardo Flores was a student of baseball. At age 7, he started watching Ken Burns' iconic Baseball documentary series and fell in love with the game. There were things in the past that he could point to or aspire to, like his pitching
White Sox activate Madrigal from IL
No. 4 prospect out since Aug. 4 with separated shoulder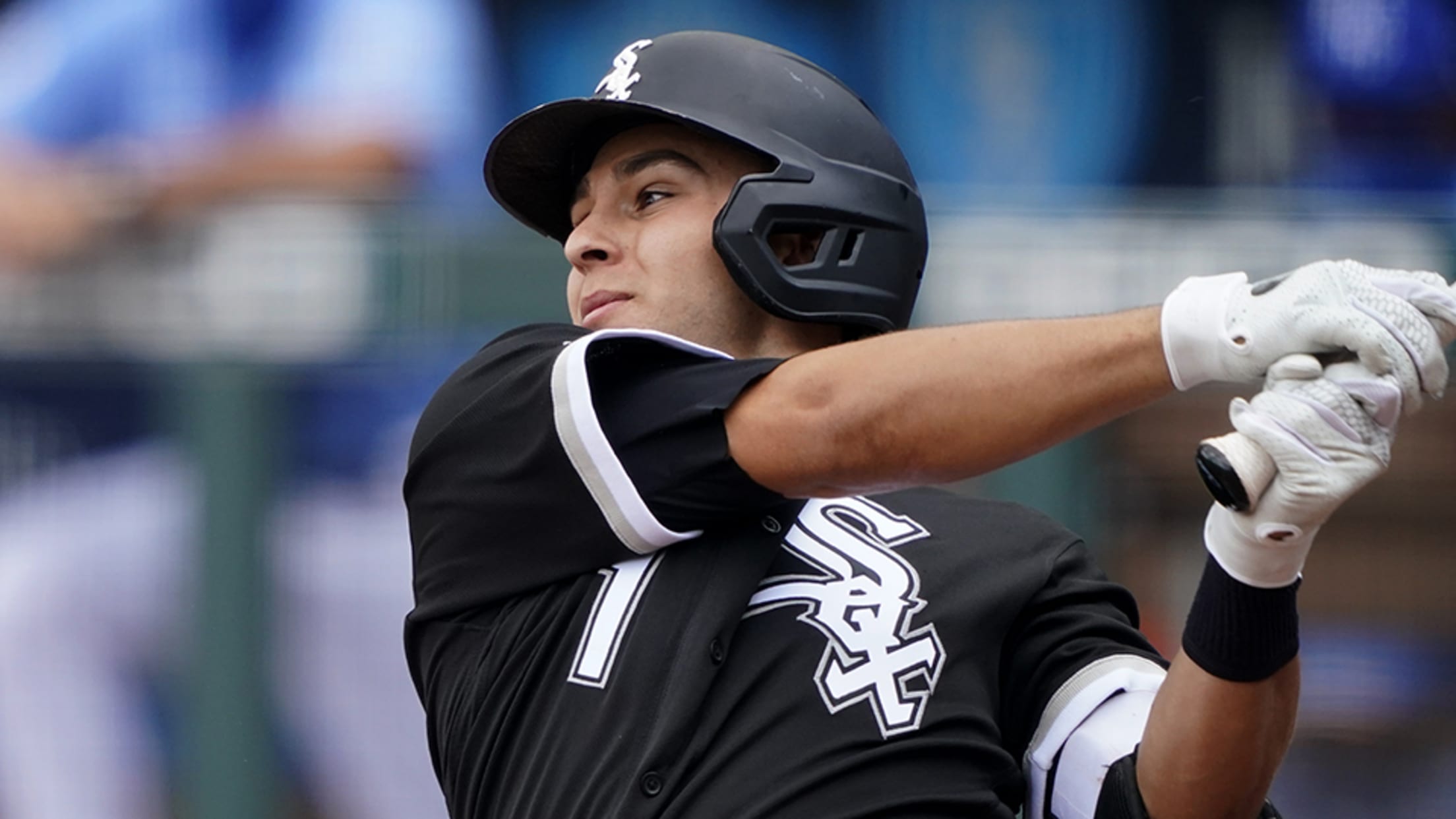 Battling for the top spot in the American League Central, the White Sox activated rookie second baseman Nick Madrigal from the Injured List on Friday. MLB Pipeline's No. 44 overall prospect missed 21 games with a separated left shoulder suffered while sliding into third base in a 3-2 victory over
Knights help Charlotte youth lead the way
Nonprofit selected as one of five CommUNITY grant recipients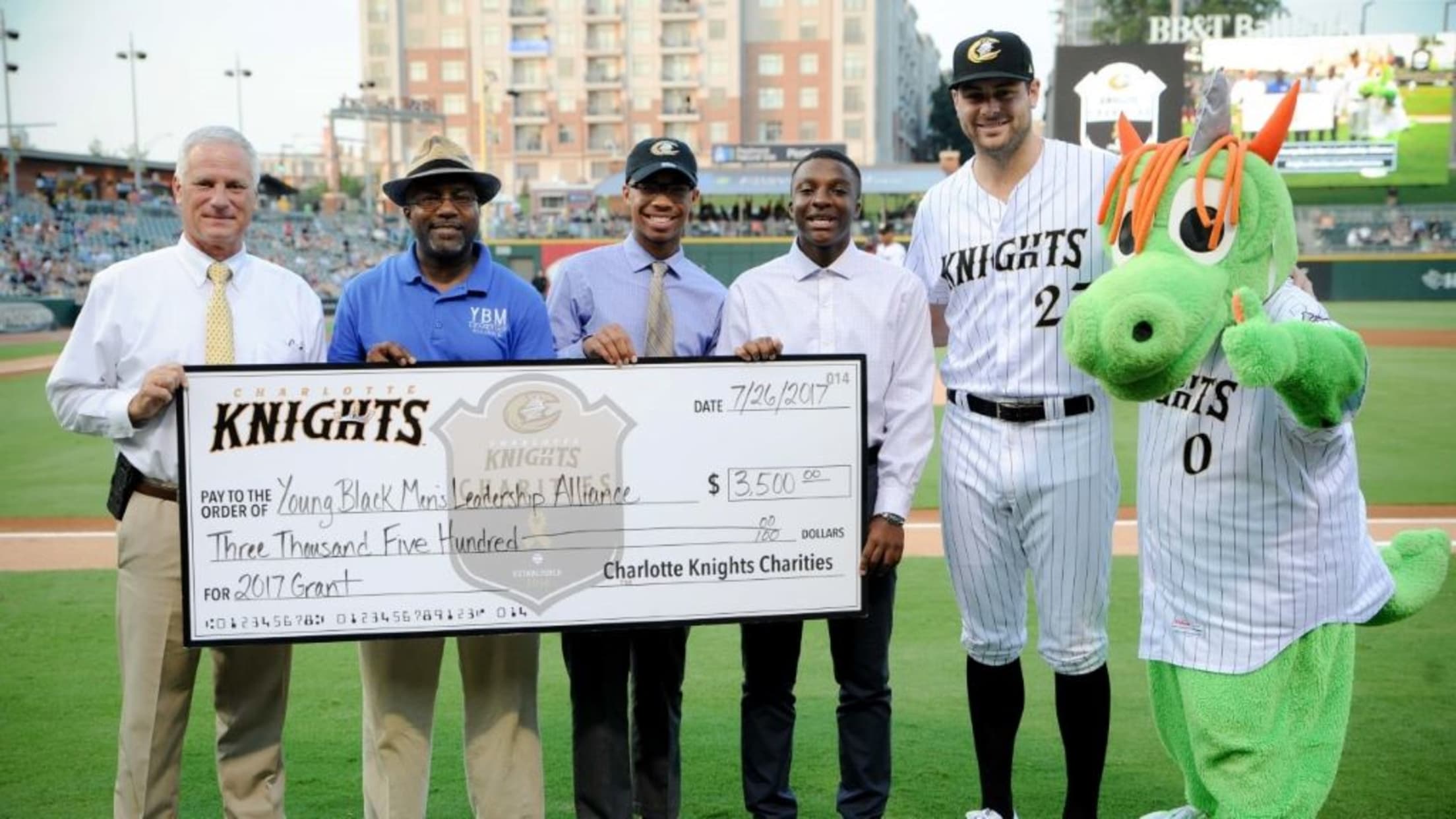 For Charlotte's Megan Smithers, nominating an organization for Minor League Baseball's CommUNITY grant program was a no-brainer, given the team's relationship with and appreciation for the Young Black Leadership Alliance.
Robert doubles down on White Sox history
Chicago's top prospect posts first multi-homer effort in The Show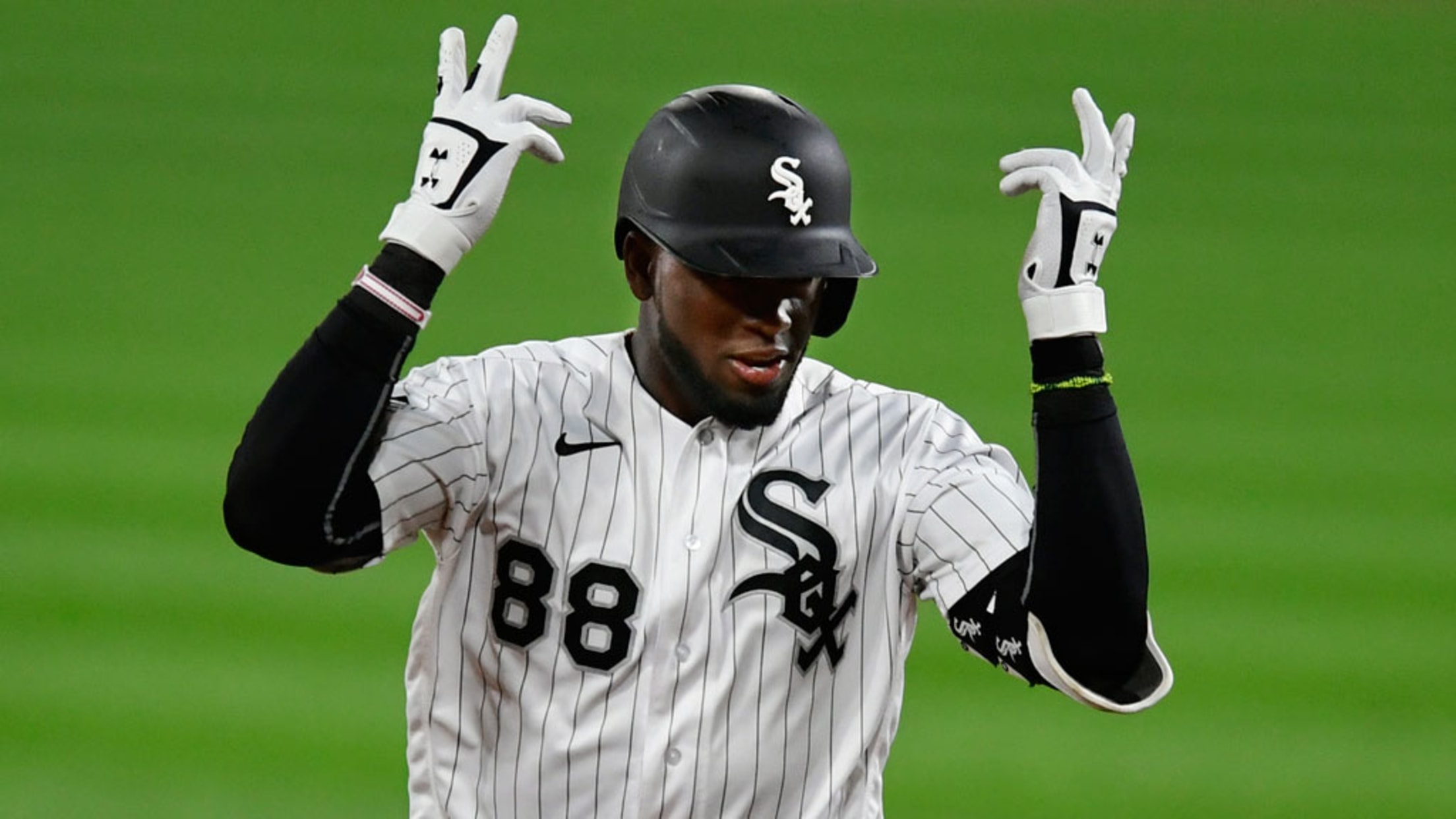 The top of the White Sox order may have opened the night by making history, but from the bottom of the order, Luis Robert ended the night with an exclamation point. MLB.com's third-ranked overall prospect smoked his second dinger of the game in the eighth inning to cap a 7-2
Madrigal collects first four big league hits
Fourth-ranked White Sox prospect ends drought, scores twice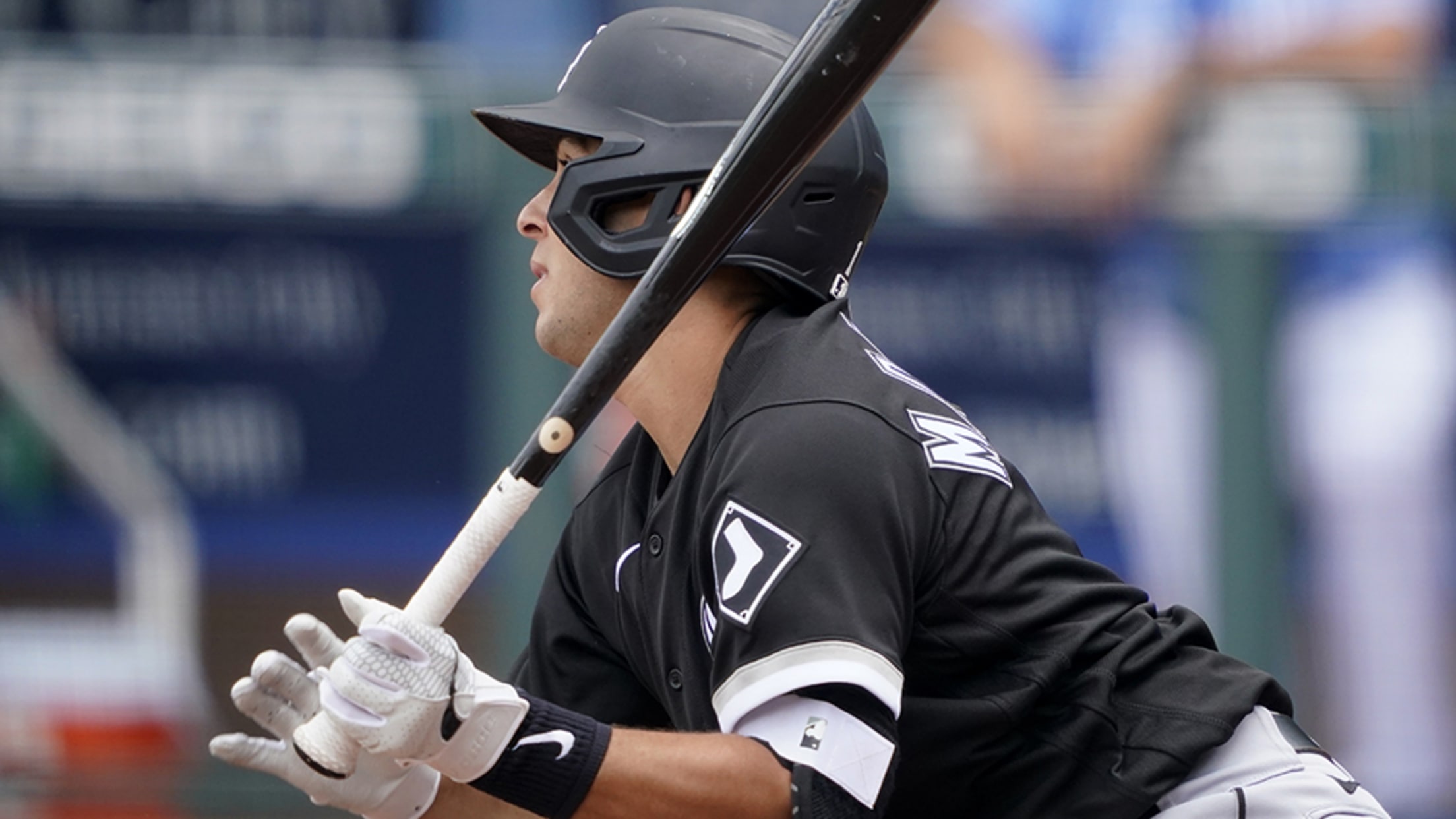 On Saturday night, it was top White Sox prospect Luis Robert shining with four hits out of the leadoff spot. Less than 24 hours later, another Top 100 prospect did it from the bottom of the lineup. After going 0-for-8 in his first two games since being called up from
Robert tees off atop White Sox lineup
Batting leadoff, No. 3 overall prospect collects four hits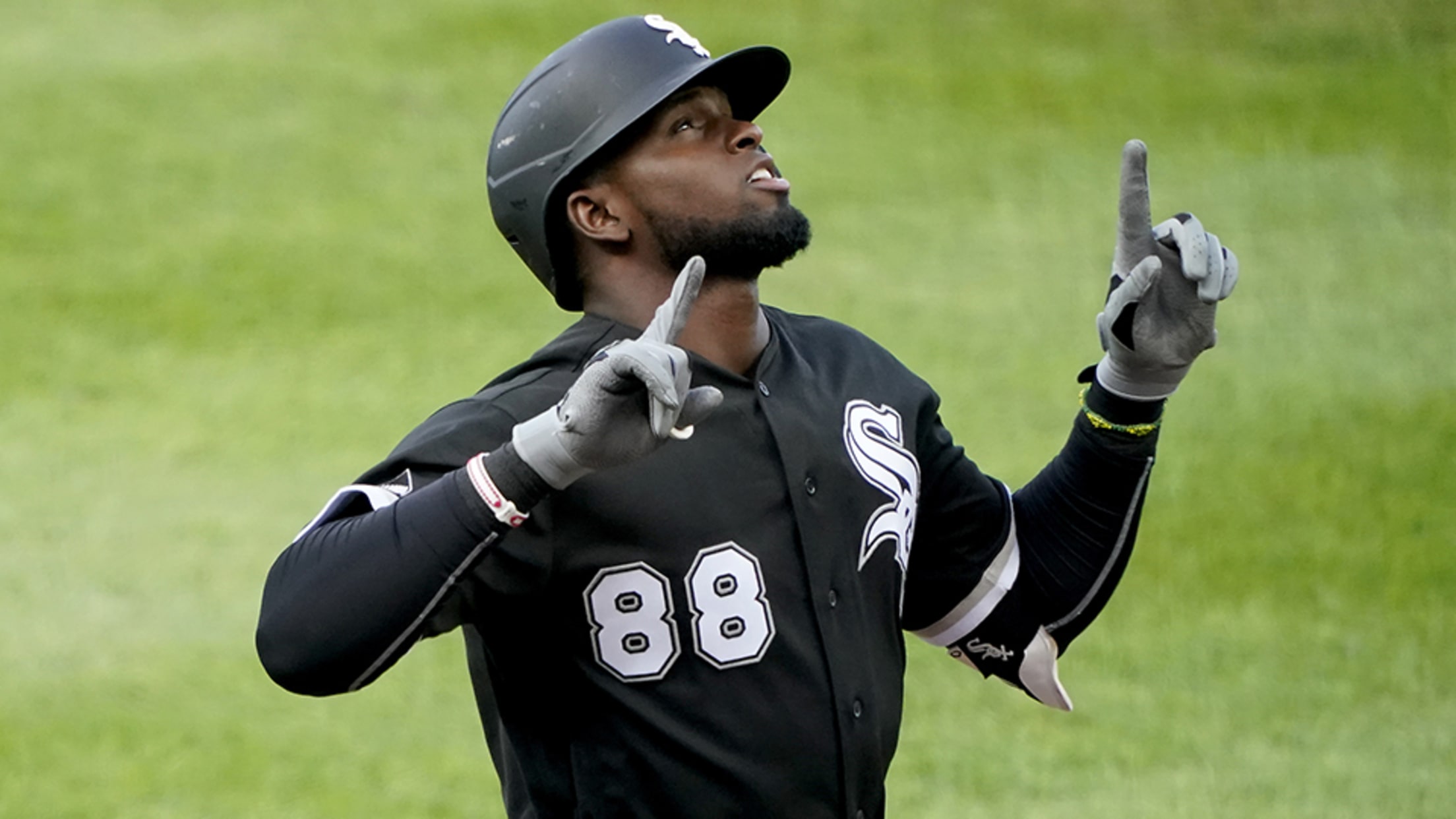 Luis Robert had to replace the reigning American League batting champion on Saturday, and all he could muster in response was a 415-foot dinger and nine total bases in an 11-5 White Sox win over the Royals at Kauffman Stadium. With Tim Anderson's pregame move to the Injured List, Robert
White Sox summon Madrigal to Majors for debut
No. 39 overall prospect bringing high contact rate to Chicago roster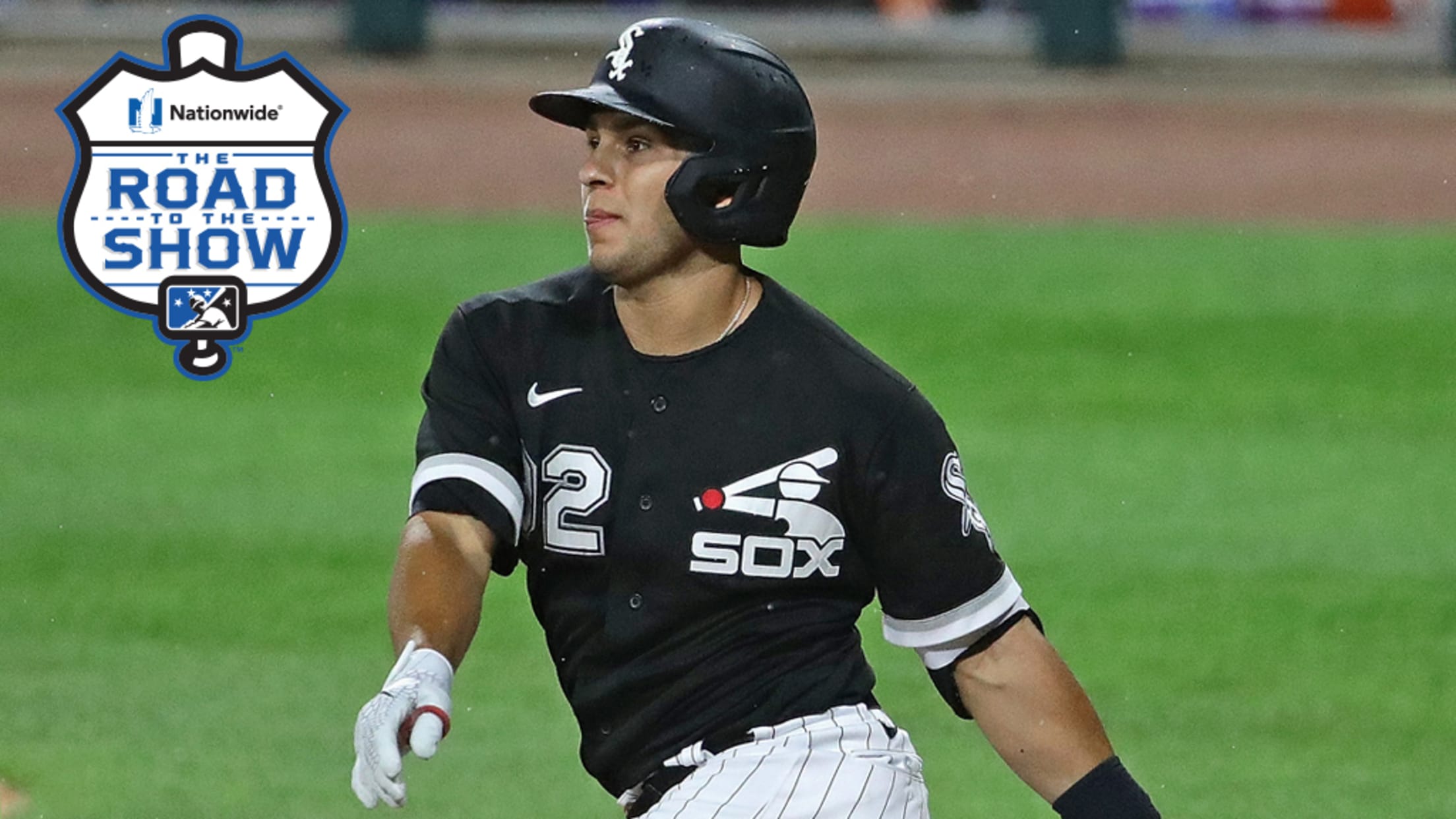 The White Sox have already seen Top-100 prospect Luis Robert make big contributions to their Major League club in the early days of the 2020 season. Now, they'll see what another bright young talent can do. Chicago called up No. 39 overall prospect Nick Madrigal on Friday, the club announced.
Robert blasts first dinger for White Sox
No. 3 overall prospect has hit safely in first three big league games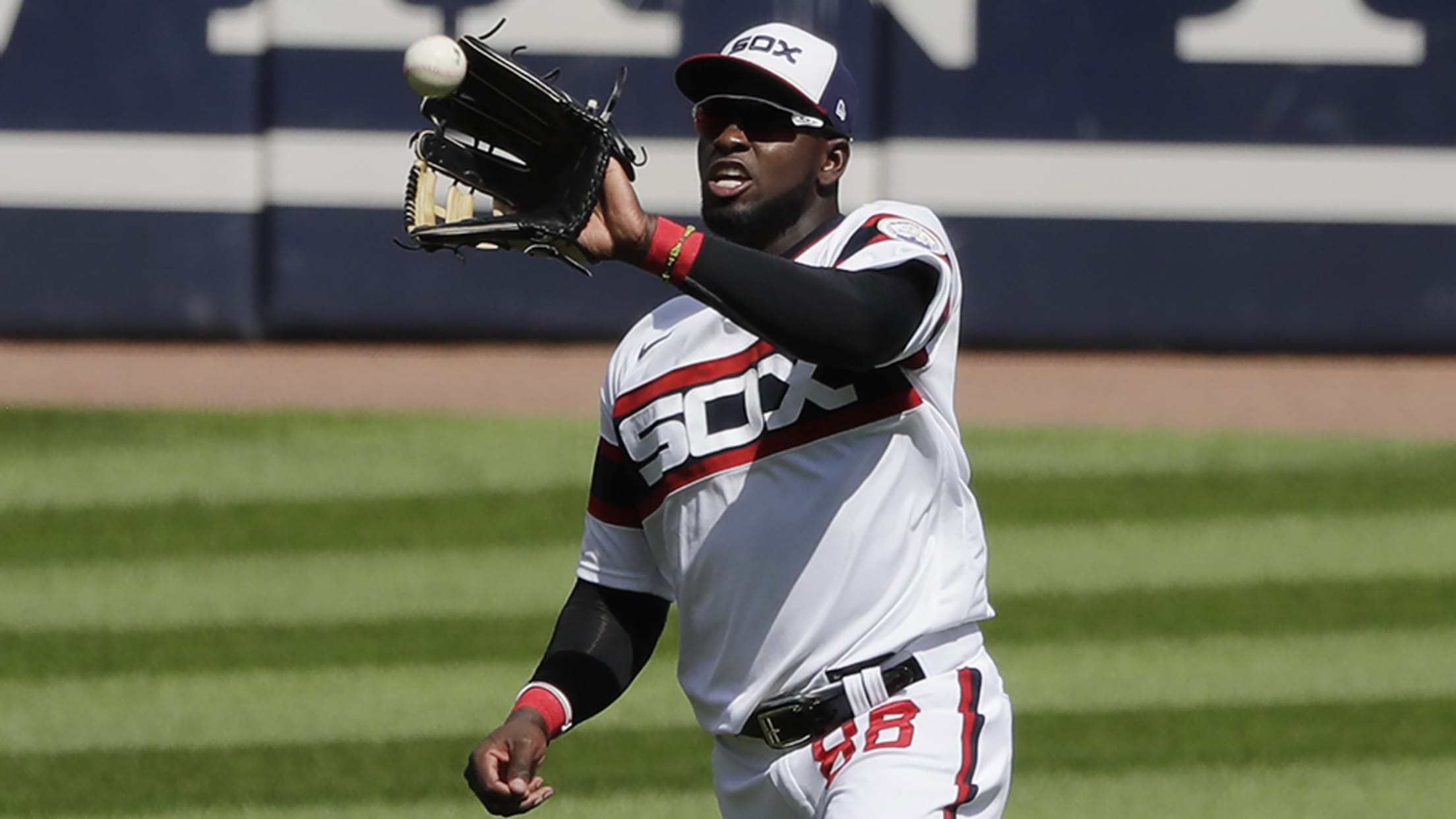 You can put it on the board -- Luis Robert mashed his first big league dinger on Sunday afternoon. The top White Sox prospect continued his torrid big league debut with his first homer, a two-run blast off veteran right-hander Kenta Maeda that accounted for the White Sox offense in
Robert knocks twice in White Sox debut
No. 3 overall prospect collects pair of hits in first MLB game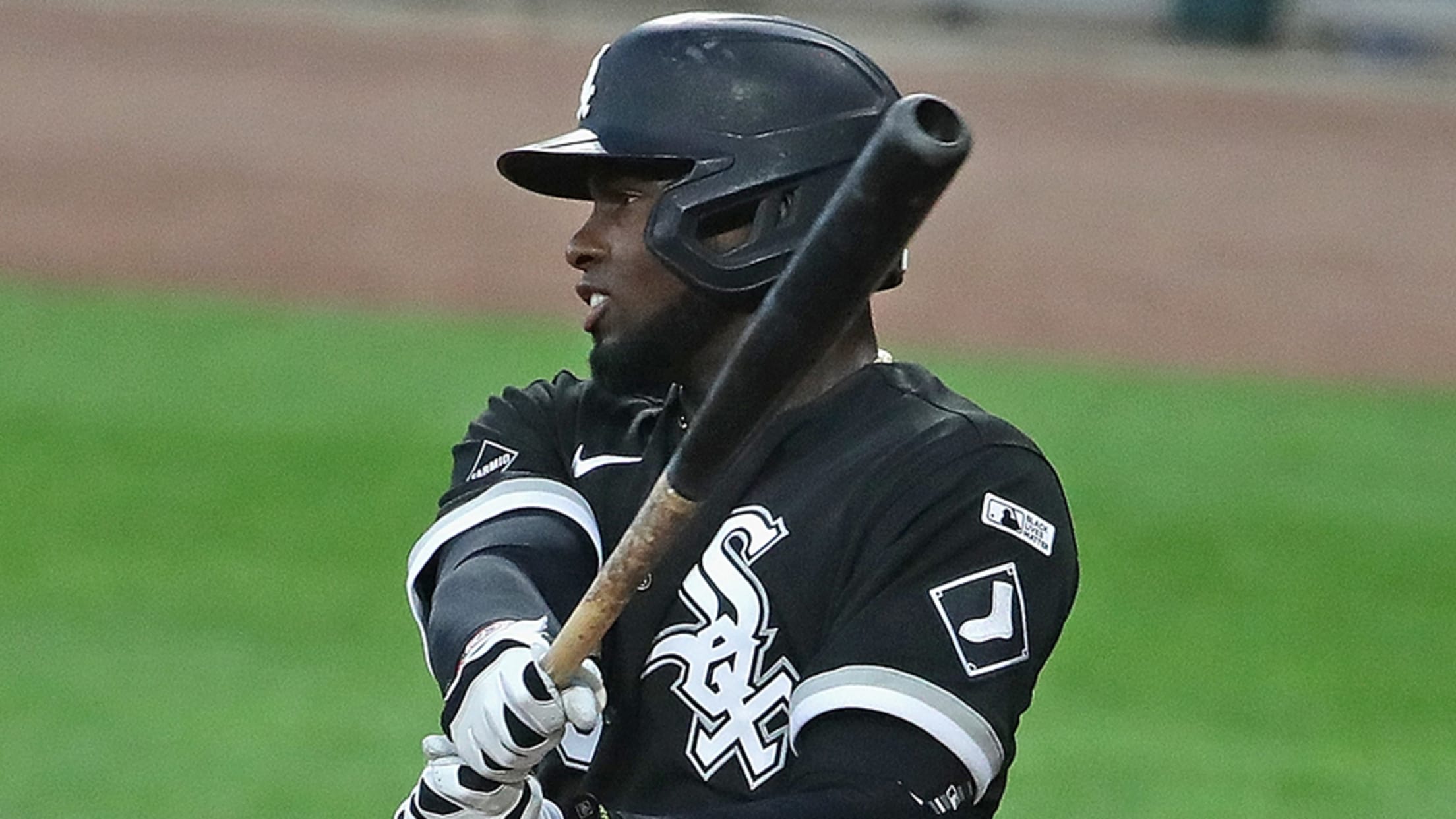 The legend of Luis Robert that grew in Summer Camp was on full display in a Major League game Friday. MLB.com's No. 3 overall prospect recorded a double and a single in his big league debut as the White Sox dropped a 10-5 decision to the Twins at Guaranteed Rate
Cream of the crop opening 2020 in the Majors
Best Minors has to offer ready to take their shots in the bigs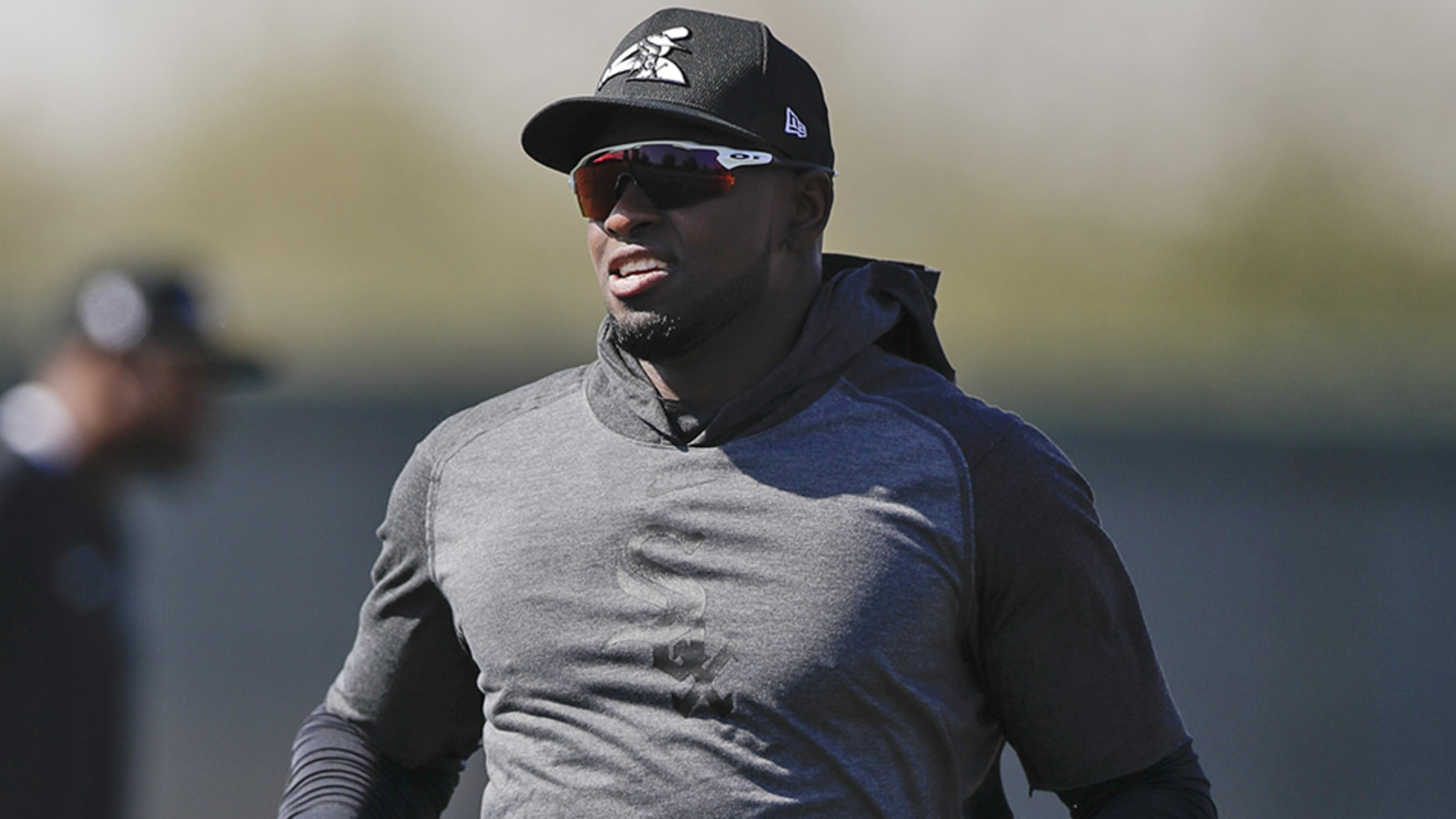 The kids are all grown up. Some of the best and brightest prospects baseball has to offer have found their way onto Major League rosters for the opening of the 2020 season. In a sport in which players are conditioned to pace themselves for a six-month marathon, the 60-game schedule
Toolshed: Burger trying new route to South Side
No. 15 White Sox prospect to spend summer in collegiate league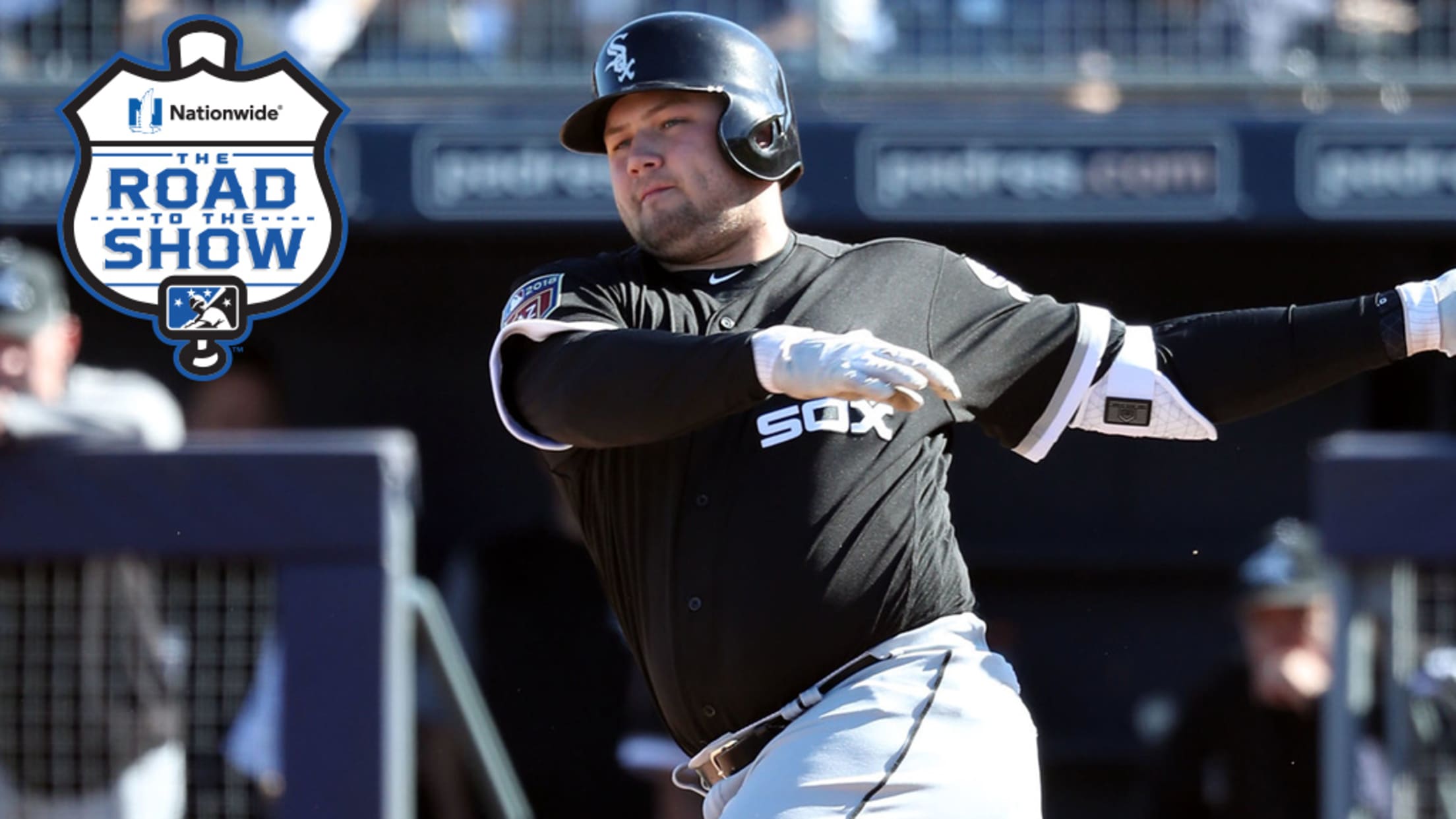 It's Friday, July 17, 2020, and No. 15 White Sox prospect Jake Burger will get to play regular-season baseball in a game that matters in the standings, any standings for the first time since Sept. 4, 2017. That's a stretch of 1,047 days, not that anyone's counting. He'll do so
Prospects in the White Sox 2020 player pool
Robert, Madrigal set to lead South Siders back into contention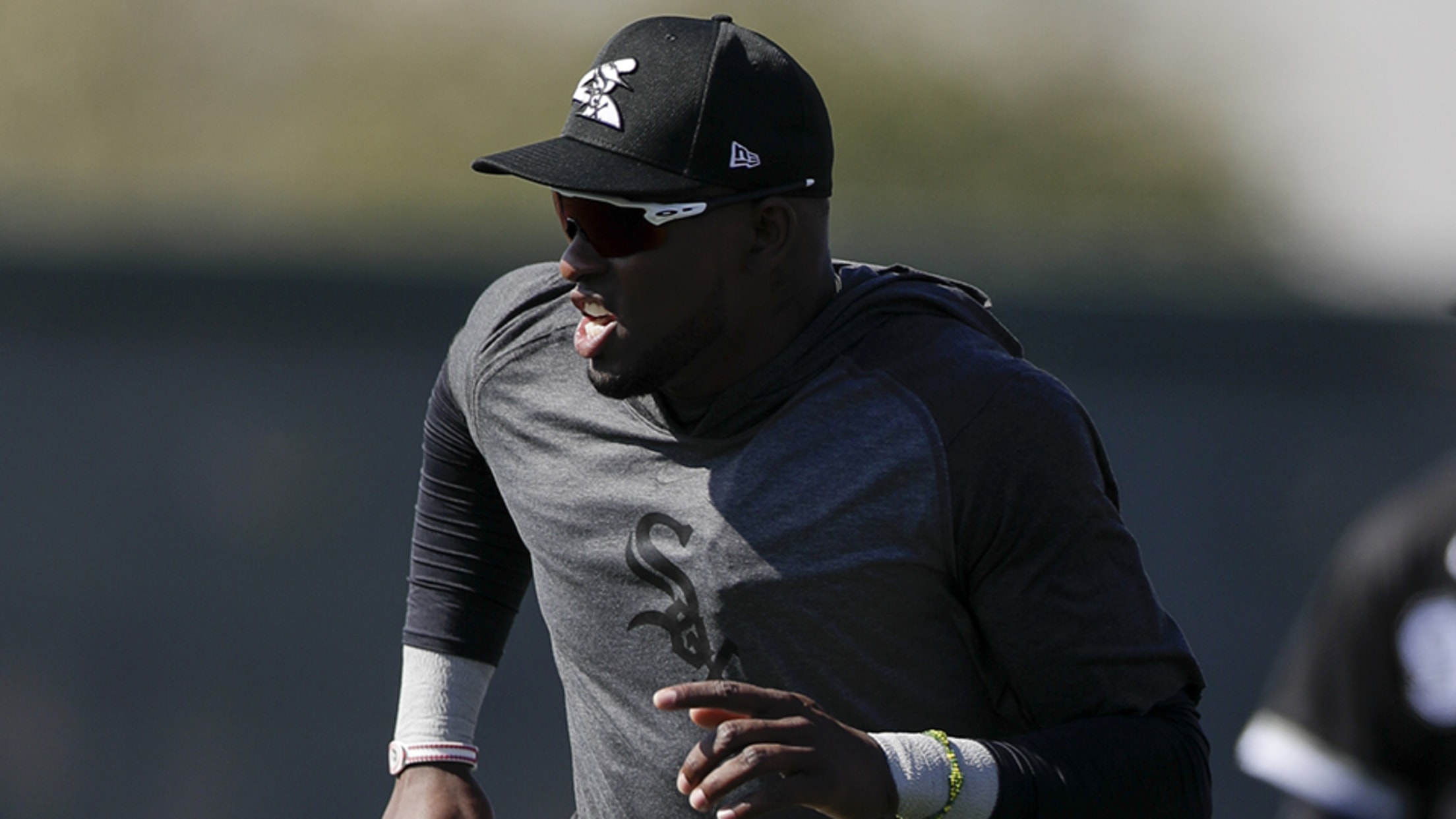 As part of the new rules for the 2020 Major League season, each of the 30 organizations will maintain a 60-man player pool for the duration of the campaign. Some members of the player pool will feature on the active Major League roster while others will work out at an
Kopech opts out of 2020 season
No. 3 White Sox prospect has not pitched since 2018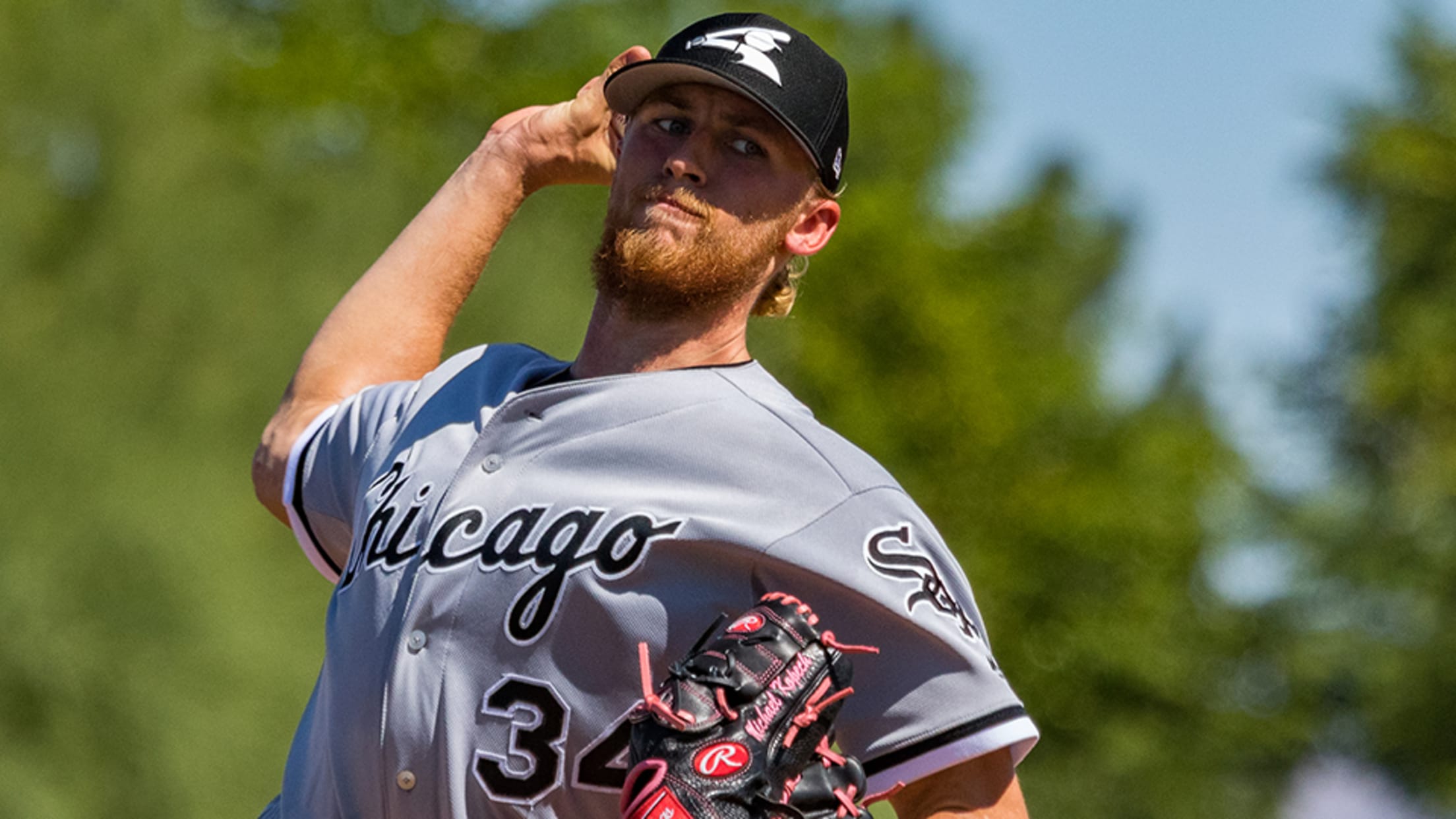 It's been two years since Michael Kopech pitched in an official game, but White Sox fans will have to wait a while longer to see the team's third-ranked prospect. The hard-throwing right-hander has opted out of playing this season, general manager Rick Hahn said in a statement Friday. "Michael Kopech
Looking back at Semien's breakthrough with Barons
Oakland infielder torched Southern League opponents in July 2013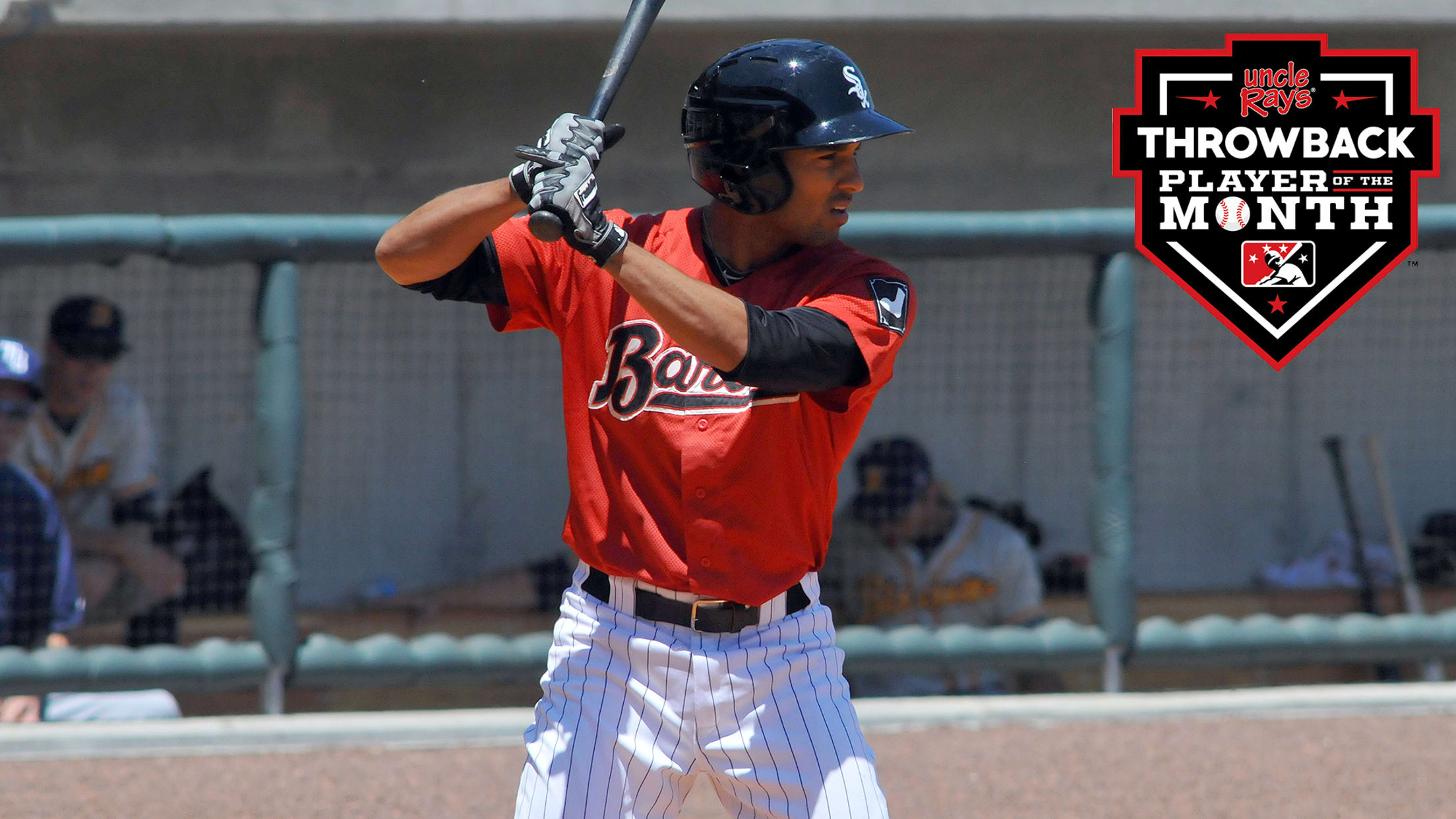 MLB.com listed Marcus Semien as the White Sox's eighth-best prospect in 2013, suggesting that the Cal product might best project "as a utility man, one who can punish left-handed pitching." Things looked a bit different after Semien proved dominant for Double-A Birmingham, ultimately earning Southern League MVP honors for the
The Road to The Show™: Nick Madrigal
White Sox infielder has flown through the Minors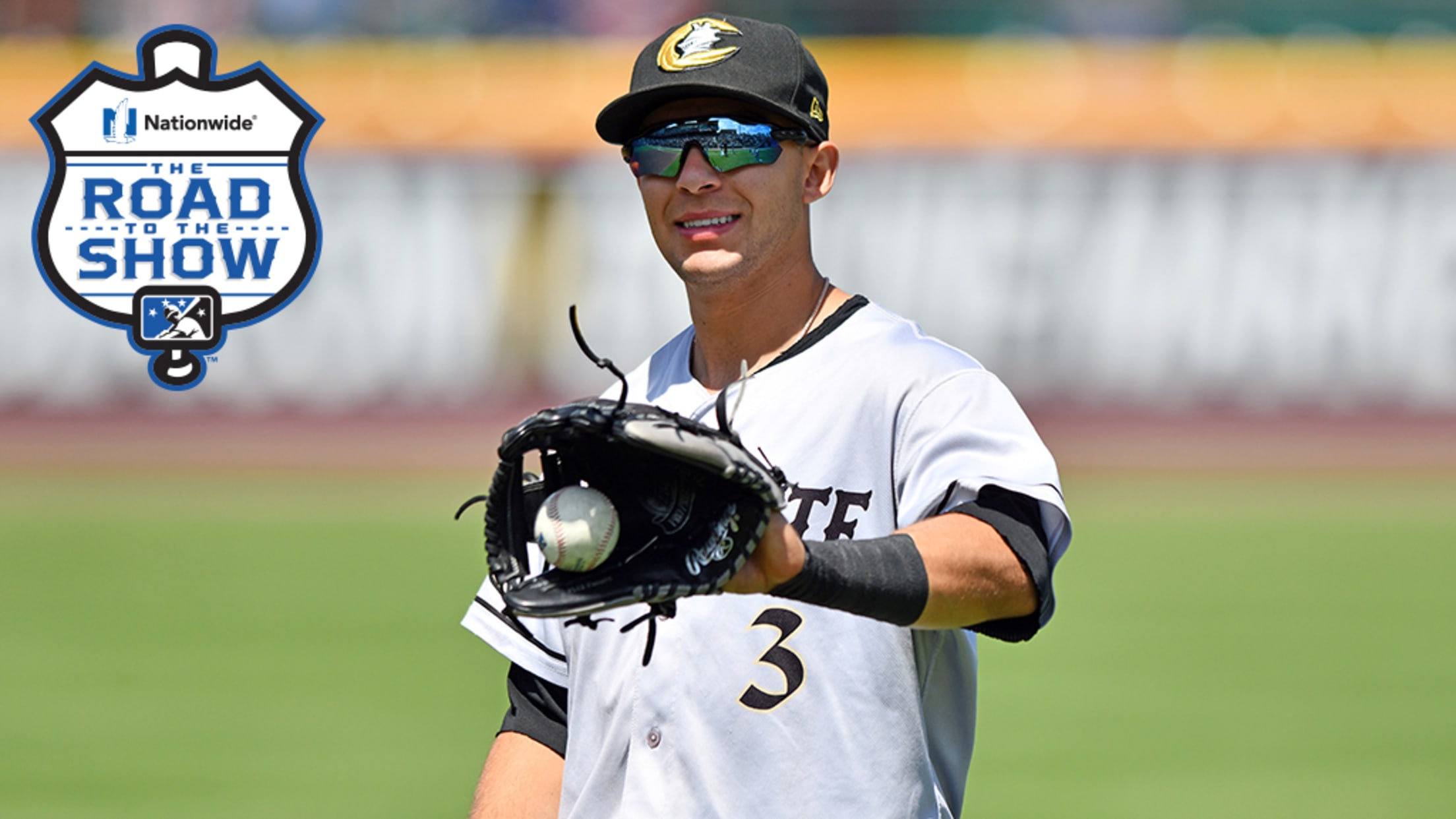 Each week, MiLB.com profiles an elite prospect by chronicling the steps taken to reach the brink of the Major Leagues. Here's a look at White Sox second baseman Nick Madrigal: Nick Madrigal had big shoes to fill when the White Sox picked him fourth overall in the 2018 Draft. Two
Toolshed: Madrigal itching for second Sox shot
No. 40 prospect could get new opportunity when play resumes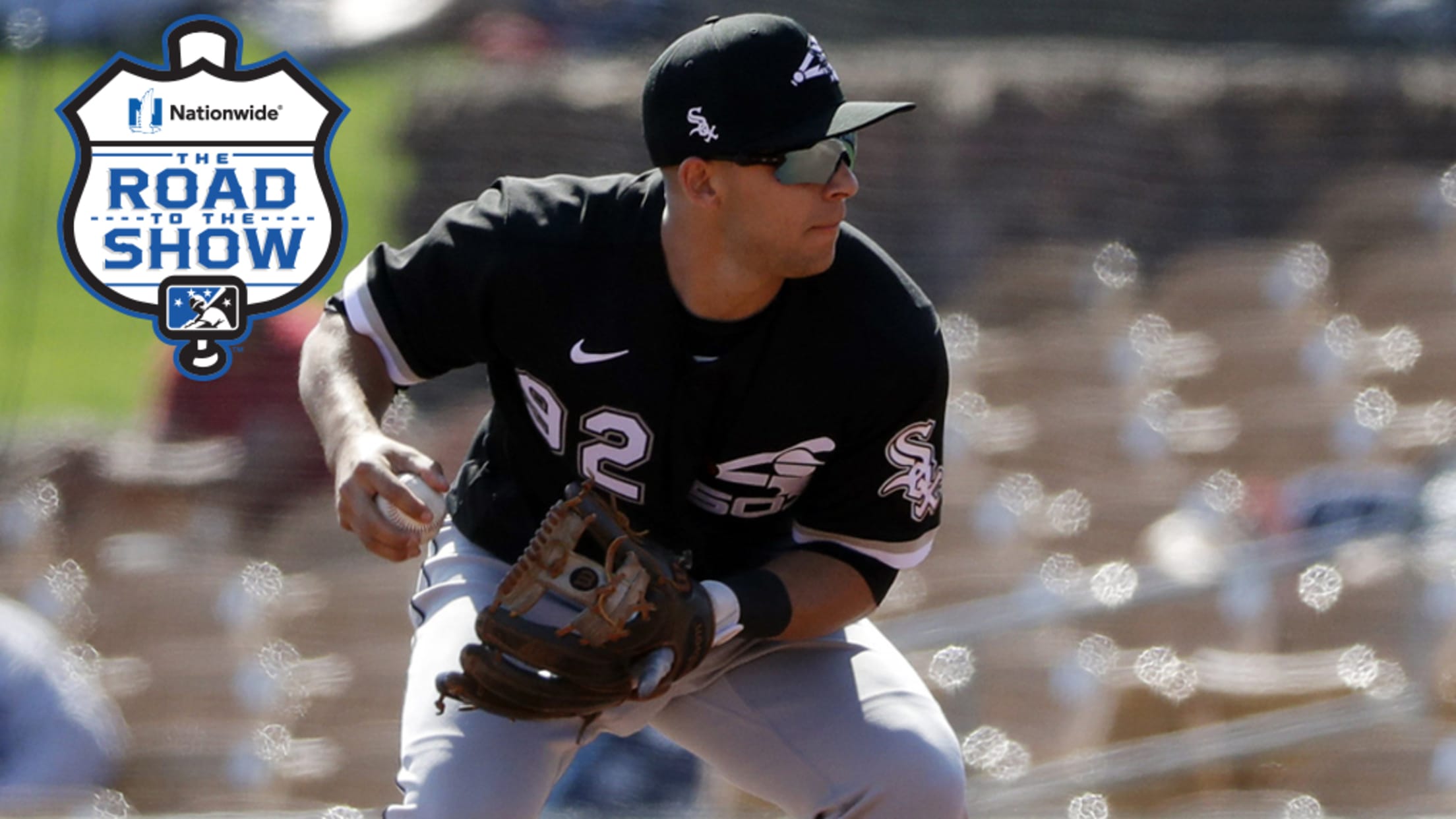 Nick Madrigal found out about baseball's coronavirus-related pause the same way most did around the sport. First, there were the smattering of push notifications and other news alerts coming through phones around the White Sox complex in Glendale, Arizona, on March 12. Then there was confirmation from club and league
Barons' Semien perfecting leadoff skills
White Sox prospect goes 4-for-4, homers, scores three times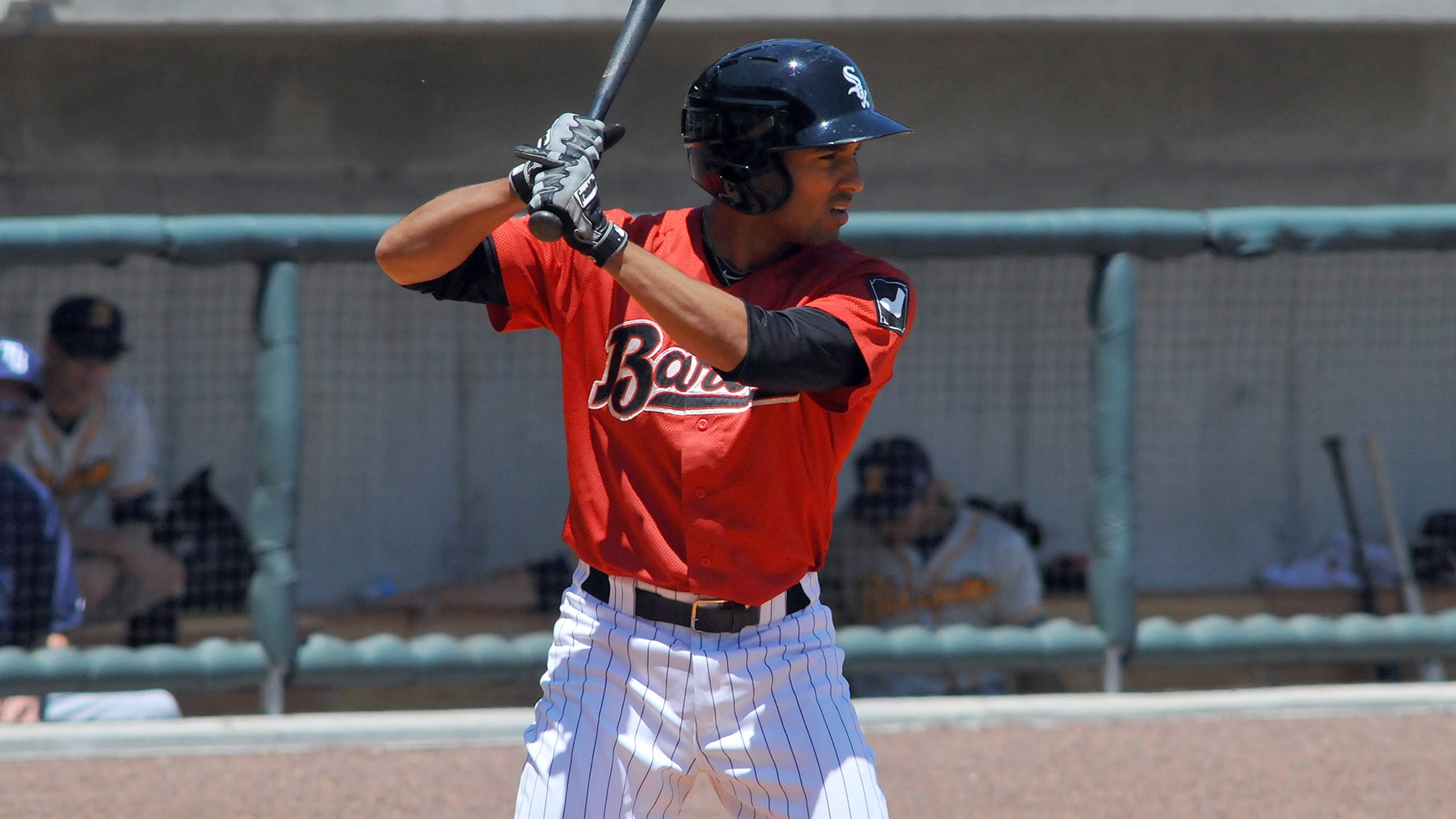 It's been about a decade since "Moneyball" was published and sparked debate on the merits of advanced statistics, scouting and a host of other topics. One of the slightly more overlooked, less controversial aspects of the book was its depiction of ideal leadoff hitters. Rather than the stereotypical speedy .300