The Show Before the Show: Episode 313
Hunsickers share Reading family fun ahead of Father's Day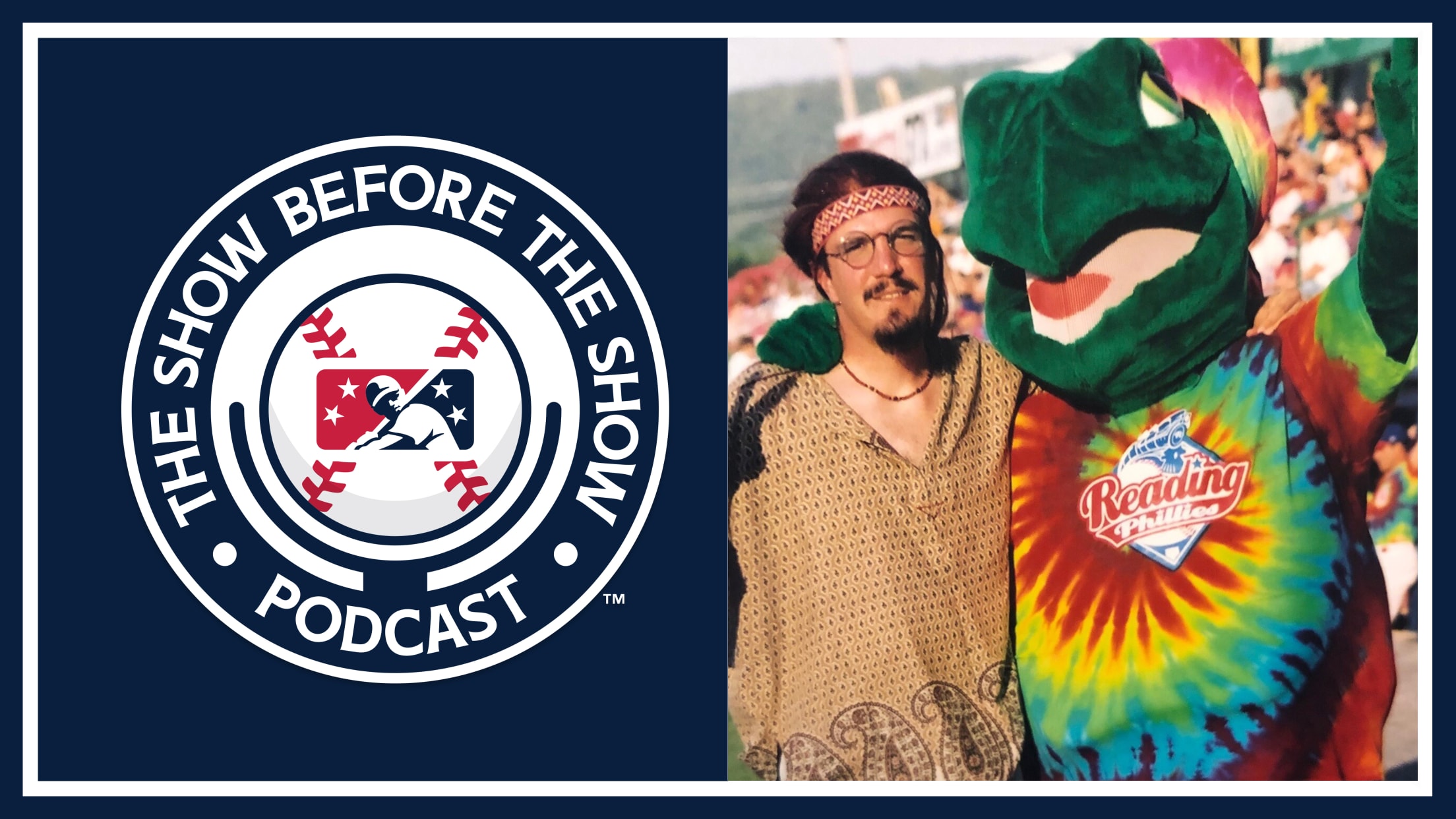 Check out the latest episode of The Show Before the Show, MiLB.com's official podcast. A segment rundown is listed below, in case you want to skip to a particular section. Like the podcast? Subscribe, rate and review "Minor League Baseball podcast" on iTunes. The podcast is also available via Spotify,
Toolshed: Sugar Land, Somerset park factors
Previewing how two Atlantic League stadiums will play in Minors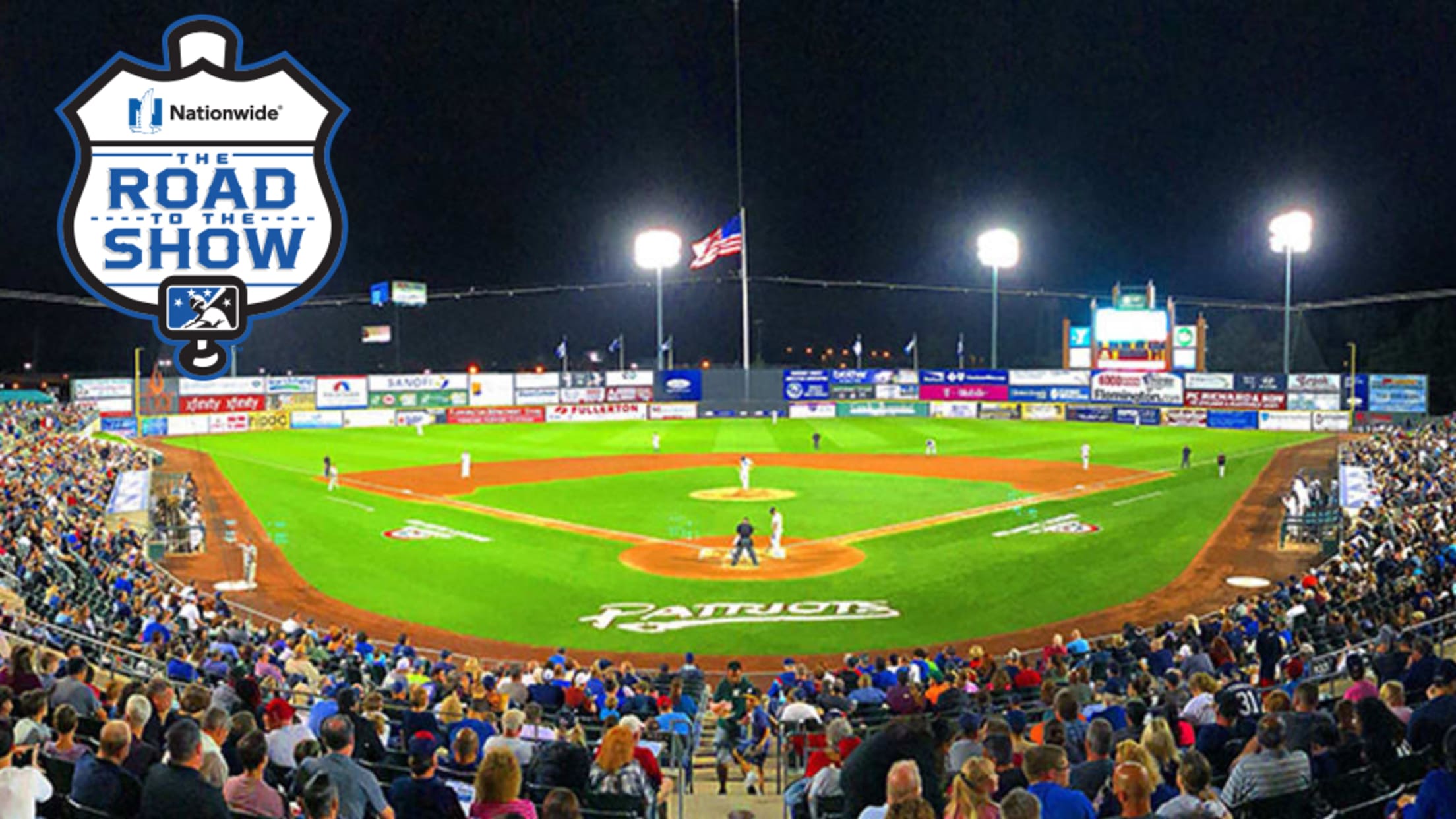 Two weeks ago, change came to Minor League Baseball in many forms with the new 120-team structure. Last week, another piece of the puzzle fell into place with the 2021 schedules. The view of the Minor Leagues' return feels like it's getting clearer and clearer -- pandemic-pending, of course --
Braves made Minors history in Greenville
Mainstay for decades, team romped way to 100 wins in 1992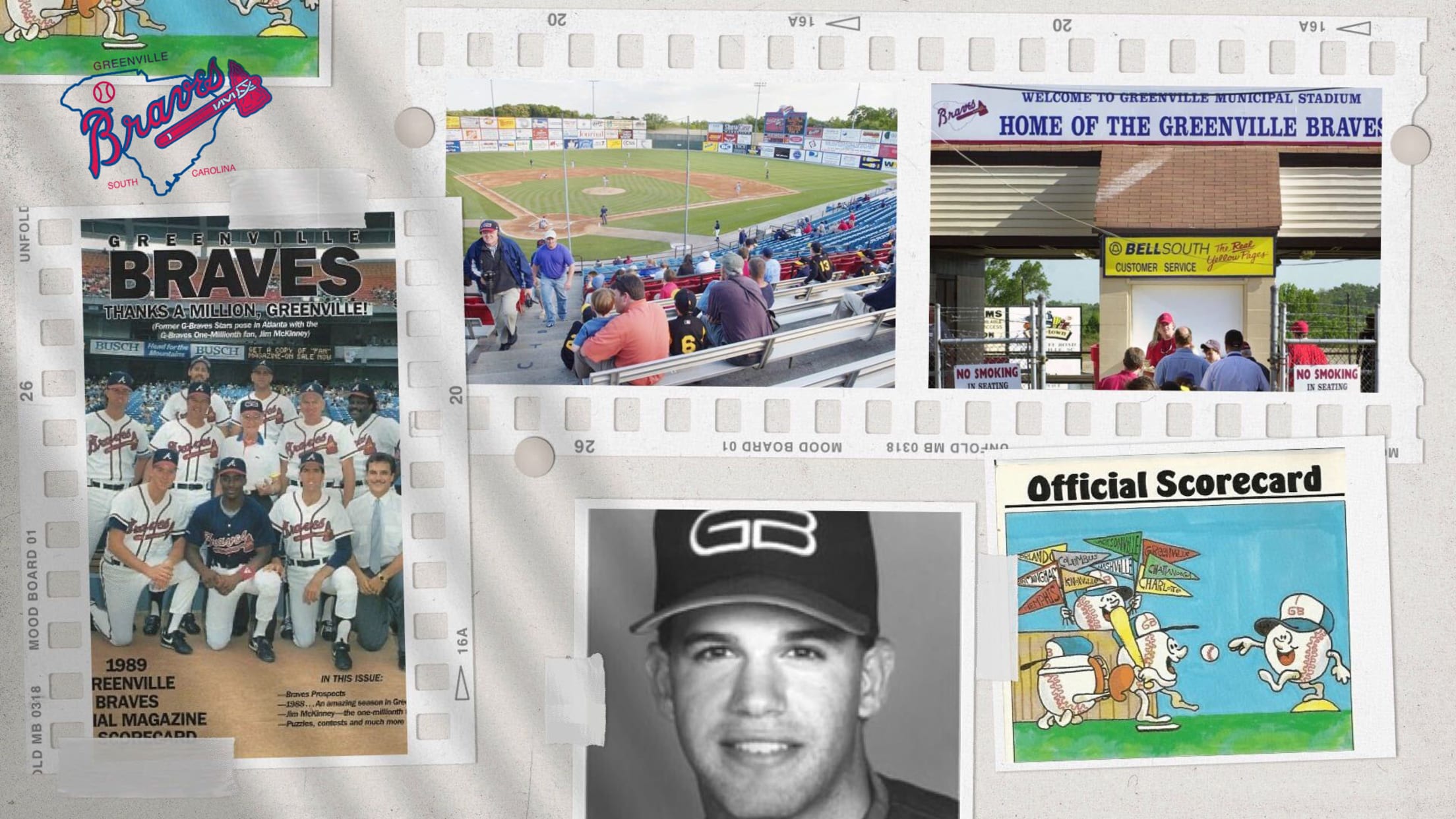 Any Minor League franchise that sticks around for a while is bound to run into a good season or two, maybe even a championship. For the Greenville Braves, though, the 1992 campaign was more a matter of alchemy than statistical probability. "It was an unbelievable team we had from the
MLB Draft League opening in 2021
Four NYPL clubs, Trenton to be founding members of new circuit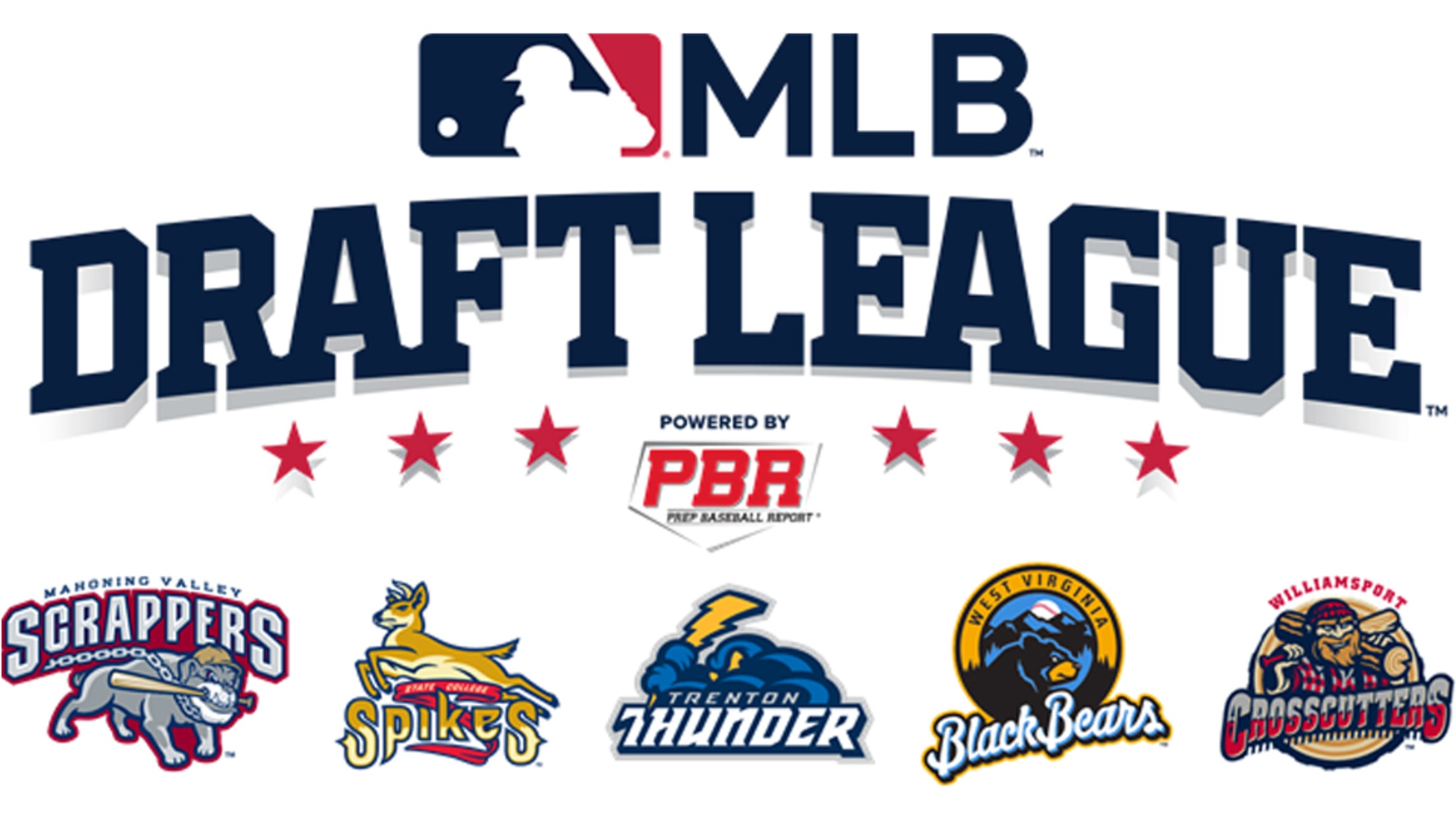 A new league is set to become the next proving ground for some of baseball's best prospects before they begin their professional careers. The Mahoning Valley Scrappers, State College Spikes, Trenton Thunder, West Virginia Black Bears and Williamsport Crosscutters will serve as inaugural members of the MLB Draft League, set
Bases and ballots: Tulsa Drillers host early voters
ONEOK Field utilized as an election site over a three-day period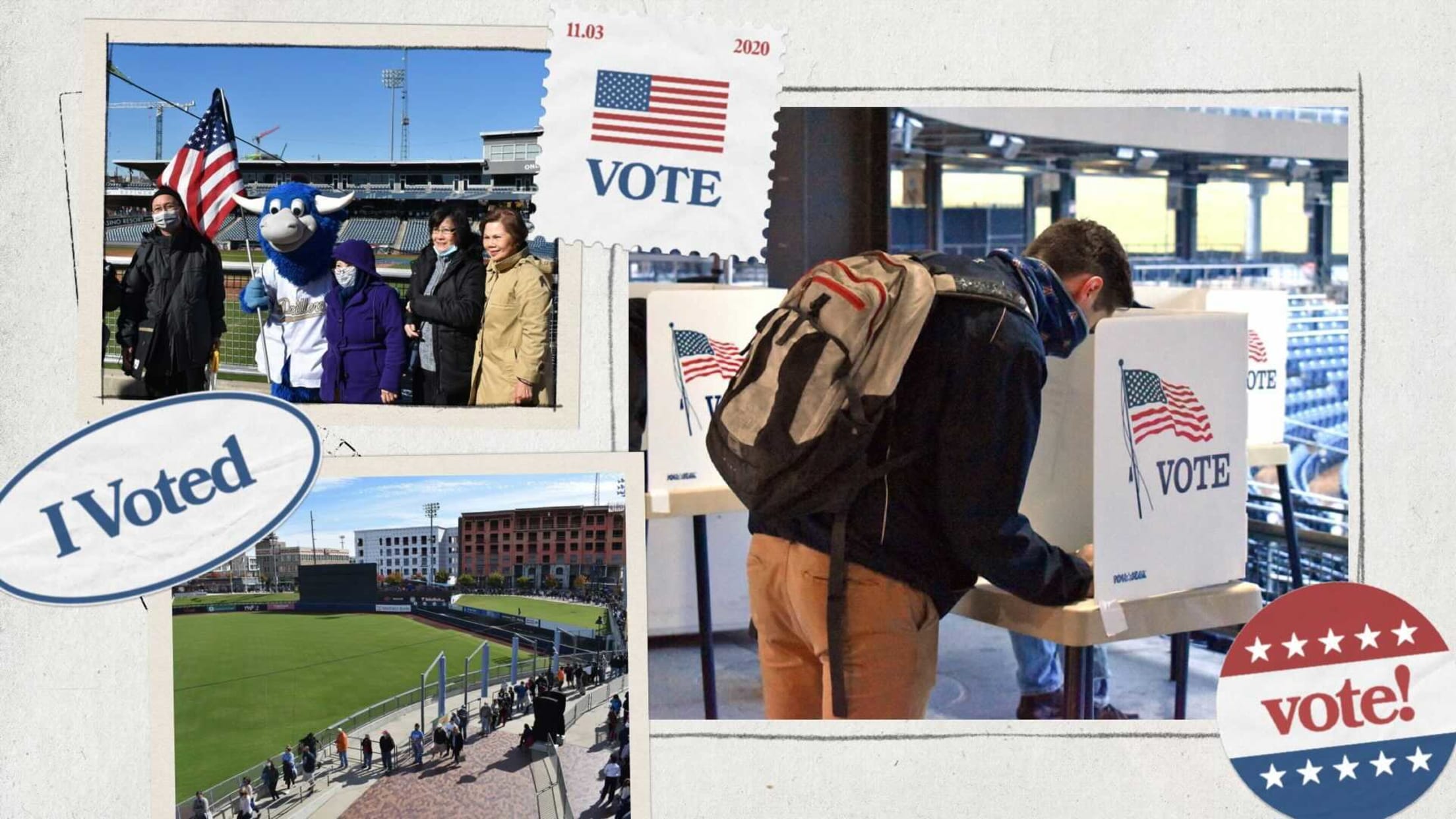 Thursday through Saturday, the Tulsa Drillers helped stage what was arguably the most important event to take place at a Minor League Baseball stadium in 2020. Over 13,000 people attended the socially distanced multi-day occasion at ONEOK Field, and yet not a single one sat in the seating bowl. They
Barons advocate for local nonprofit helping Latinos
¡HICA! among well-deserving winners for MiLB CommUNITY grant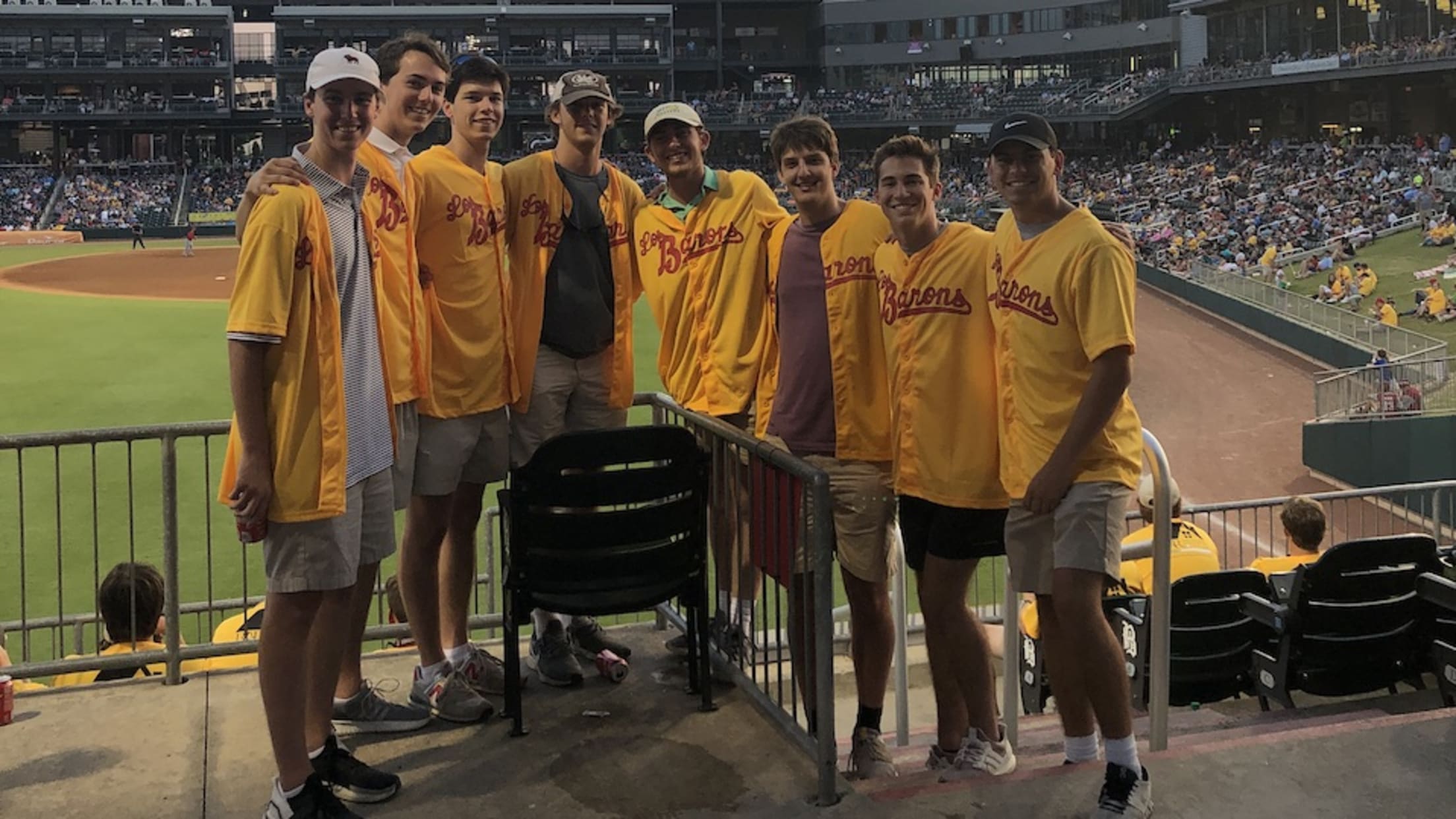 Adjusting to a new country and language can be rough, even in normal times. Add a worldwide pandemic to the mix and those challenges become more difficult. Enter Hannah Echols, marketing and promotions coordinator for the Birmingham Barons, who knew exactly the group she wanted to nominate for Minor League
Dreams Go On for worthy cause close to Curve
Local nonprofit among five MiLB CommUNITY grant recipients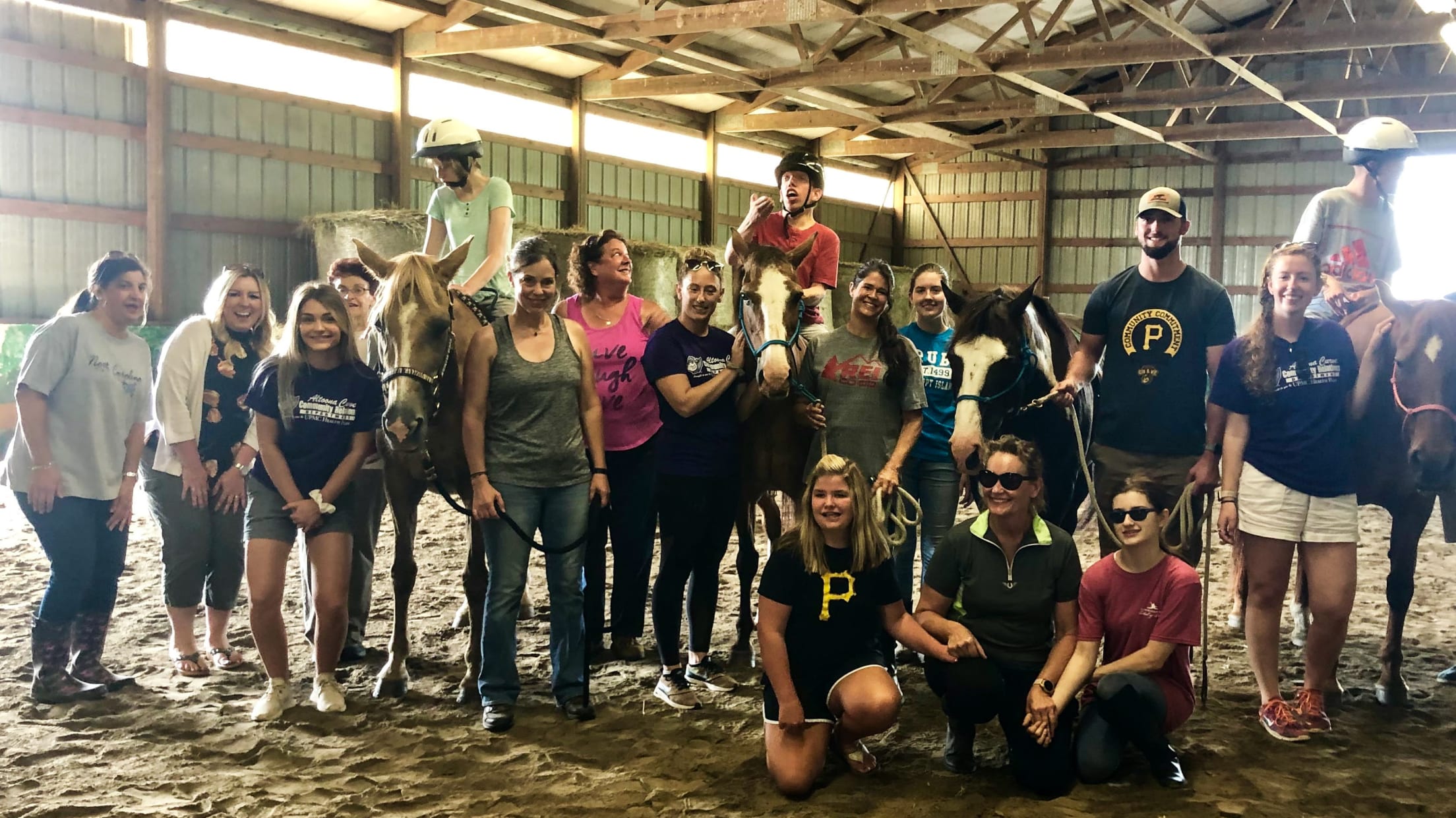 It didn't take long for Altoona's Annie Choiniere to decide which organization she wanted to nominate for Minor League Baseball's CommUNITY grant program. It was Dreams Go On, and for excellent reason.
Looking back at Voit's astounding August 2016
Yankees slugger showed flashes during Texas League summer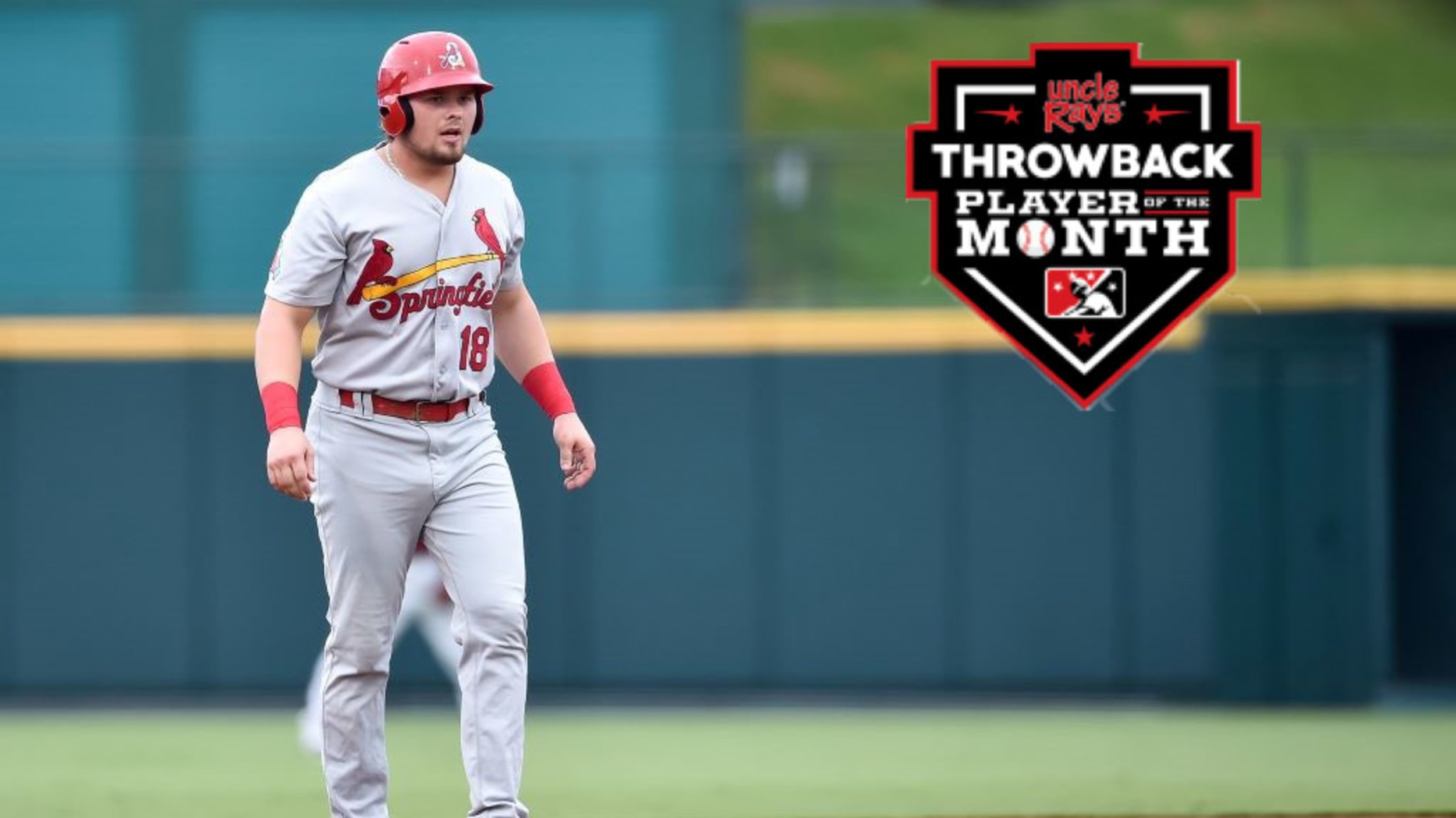 Yankees fans have gotten used to the power and production Luke Voit provides in the Bronx. But fans of the Double-A Springfield Cardinals got an early look at Voit's talents toward the end of the 2016 campaign.
Toolshed: Recent noteworthy SL seasons
Goldschmidt's final MiLB season, plenty of Cubs feature on list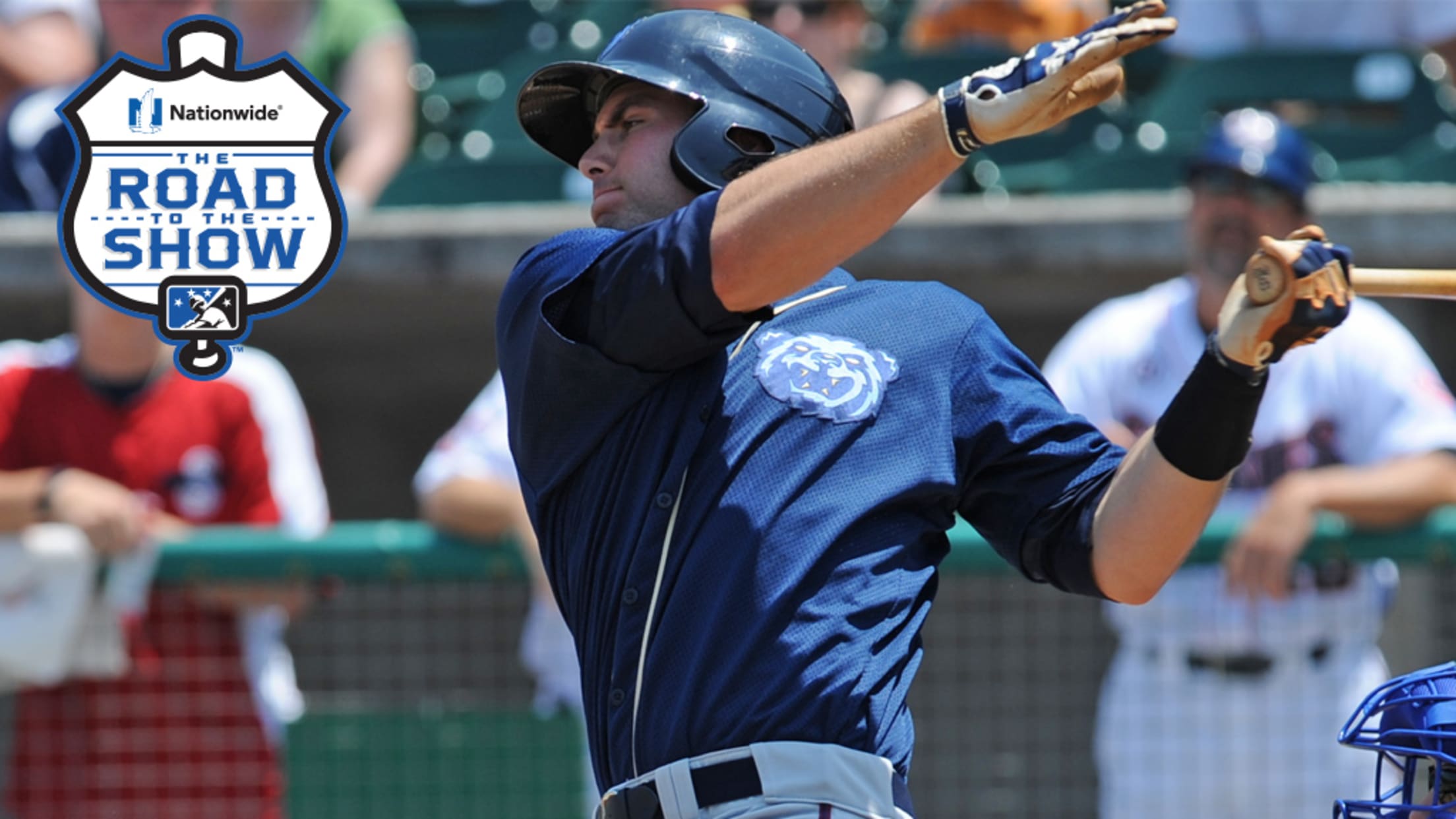 This space started honoring the short-season leagues after their respective campaigns were delayed in June. Now following the cancellation of all Minor League Baseball in 2020, we're turning it into an appreciation of the full-season circuits as well. So Toolshed is revisiting the 10 most notable individual seasons put together
Minor League caps tell stories for fans
Hat enthusiasts spark conversation with choices, collections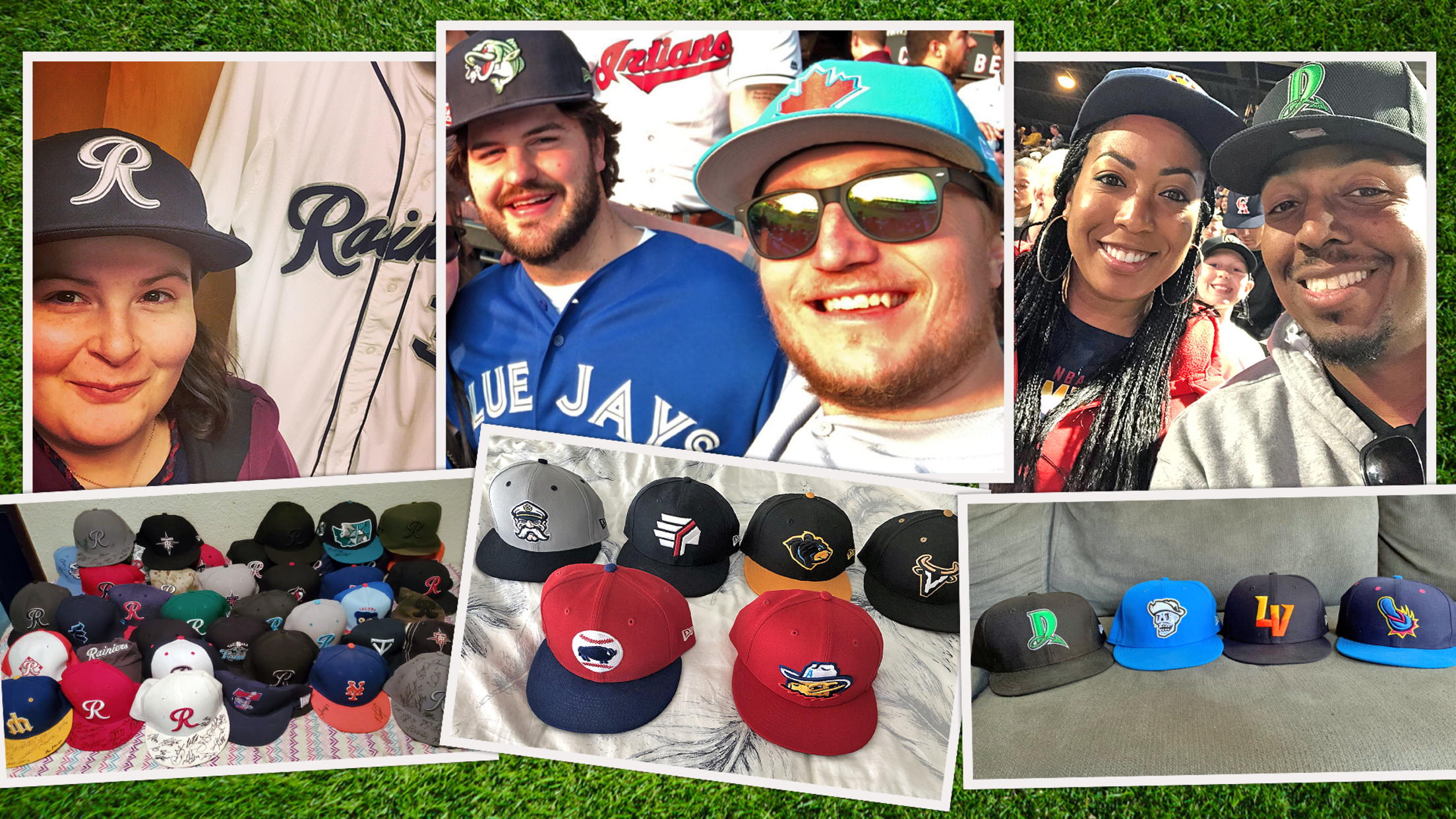 This month we're profiling Minor League Baseball fans across the country who go to impressive lengths to show their love of the game in creative ways and stay connected to their favorite teams even when the action on the field is on hold. Do you think you can stake your
Toolshed: Recent noteworthy EL seasons
Guerrero's .400 chase, several Reading sluggers stood out in 2010s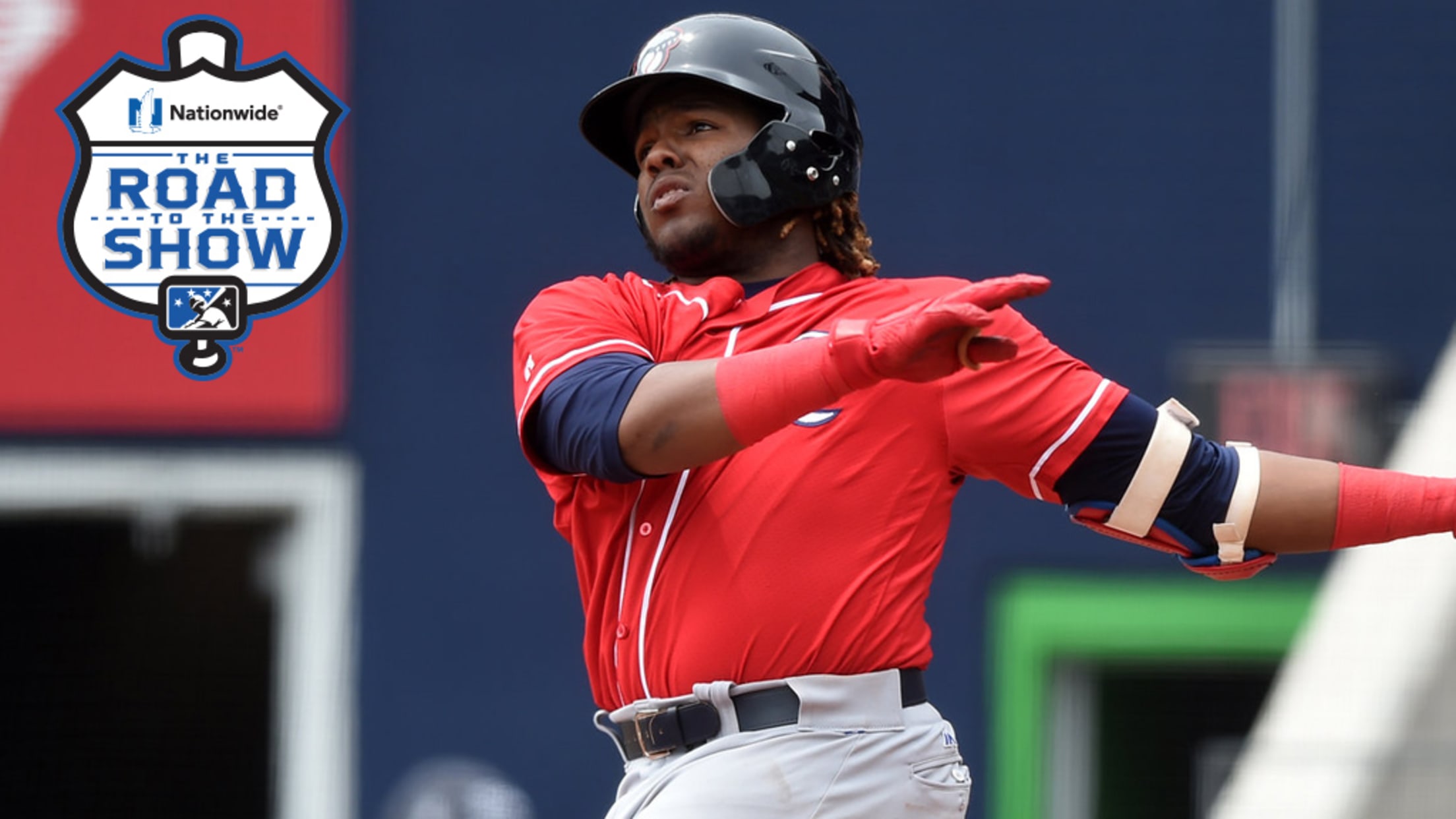 This space started honoring the short-season leagues after their respective campaigns were delayed in June. Now following the cancellation of all Minor League Baseball in 2020, we're turning it into an appreciation of the full-season circuits as well. So Toolshed is revisiting the 10 most notable individual seasons put together
Dudley Field played home to historic outburst
Diablos, Golden Gators set Texas League records in 35-21 slugfest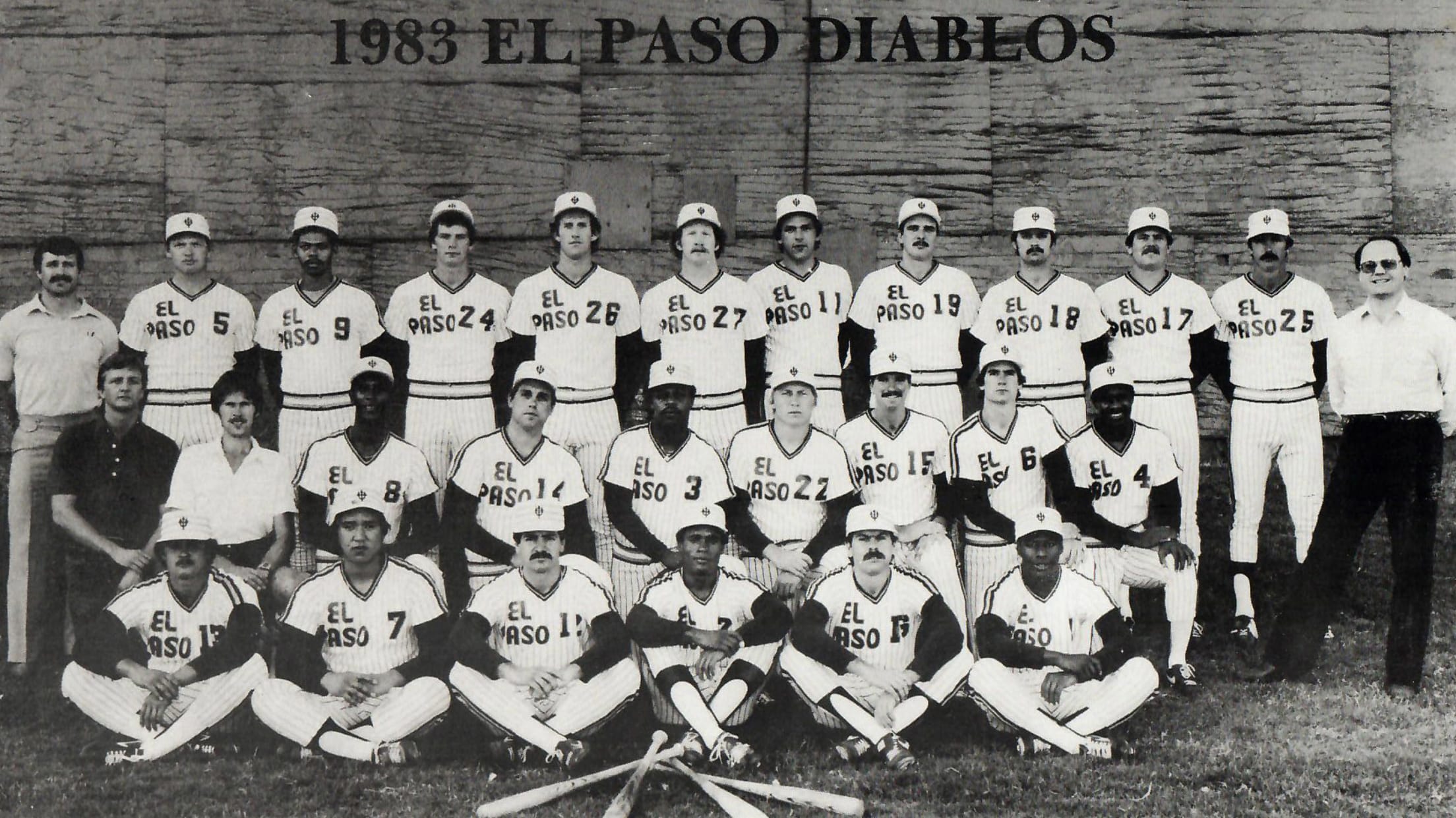 No place in Minor League Baseball history provided the spectacle that El Paso's Dudley Field did regularly in its heyday. At an elevation of more than 4,000 feet, the dry desert air and constant high winds combined with quirky outfield dimensions made the stadium a launching pad for baseballs. Throw
A well-trodden road: Travelers pass test of time
Texas League's longest-tenured team name dates back to 1901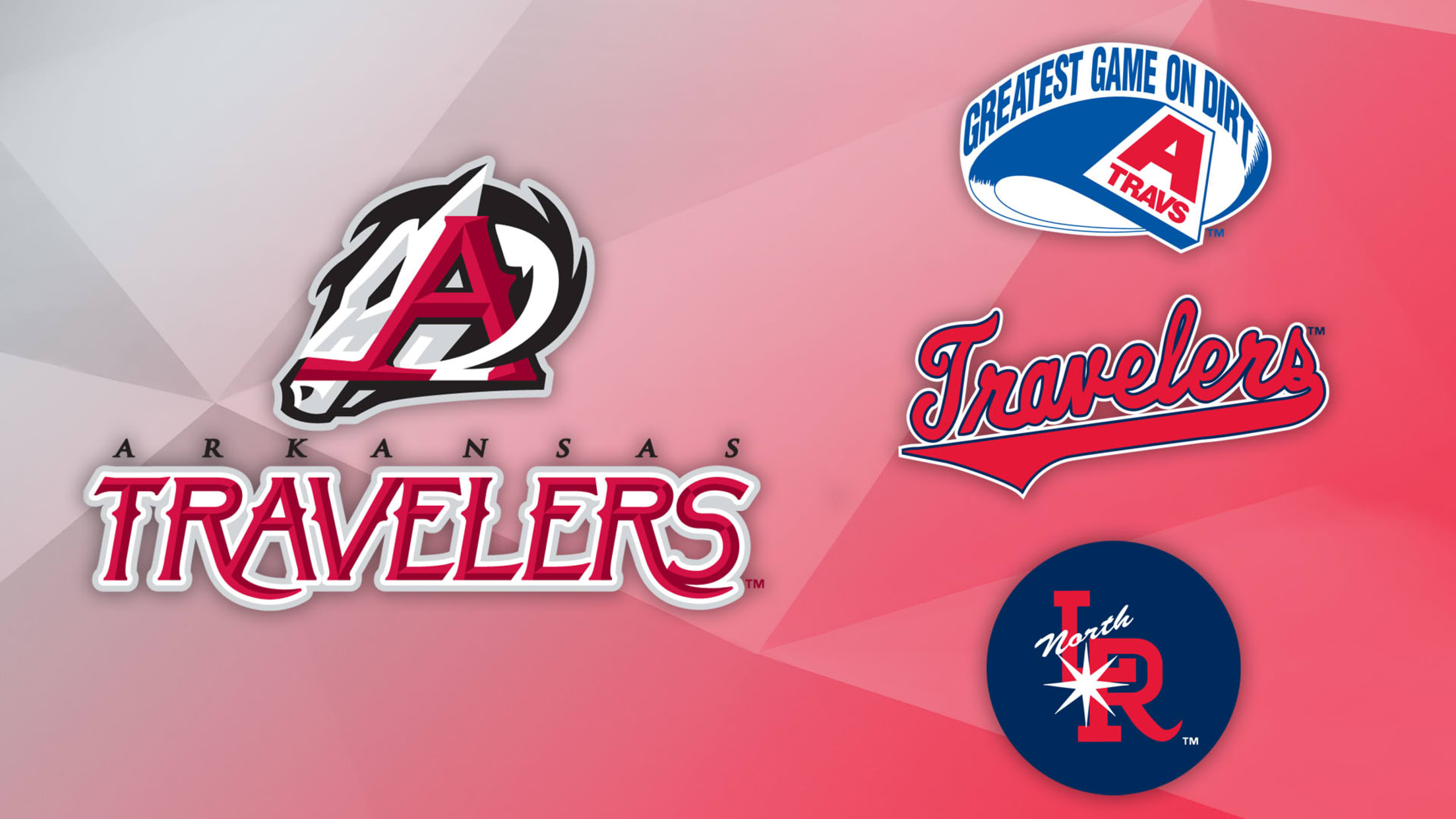 With so much focus year after year on the newest and wildest rebranding projects in Minor League Baseball, MiLB.com takes a look at the flip side. This spring and summer, we will be profiling teams with some of the longest continually used nicknames in each league. Next up: the Texas
Looking back at emotional month for Woodruff
Brewers righty broke out in July 2016 despite family tragedy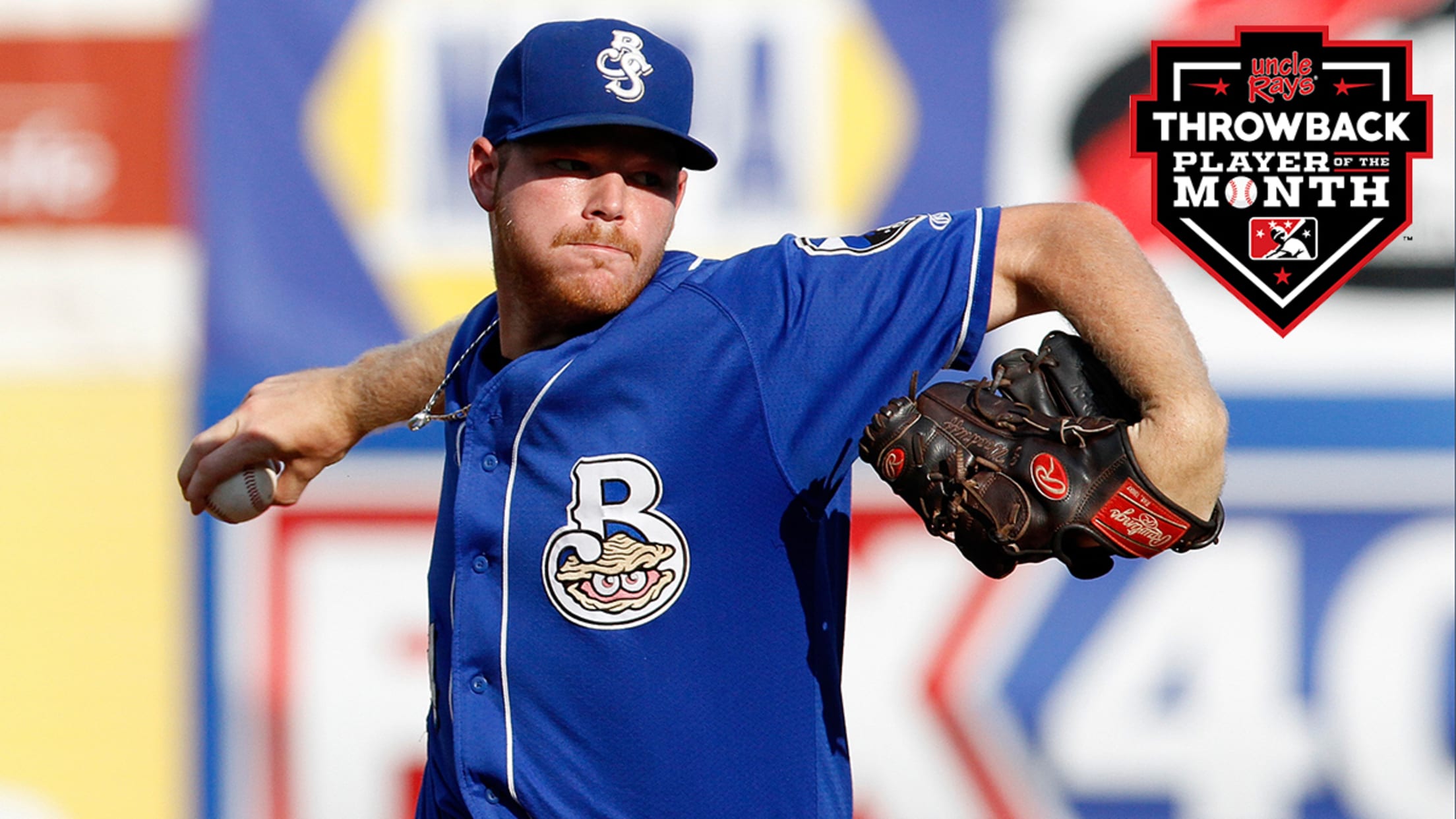 July 2016 was a terrible month for Brandon Woodruff and his family. The right-handed Brewers prospect had been pitching for Double-A Biloxi for nearly two months when word came on July 15 that his older brother Blake had died from injuries sustained in an ATV accident. The younger Woodruff went
Crooked Numbers: Looking back at the weirdness
A rollicking compendium of strange-but-true on-field occurrences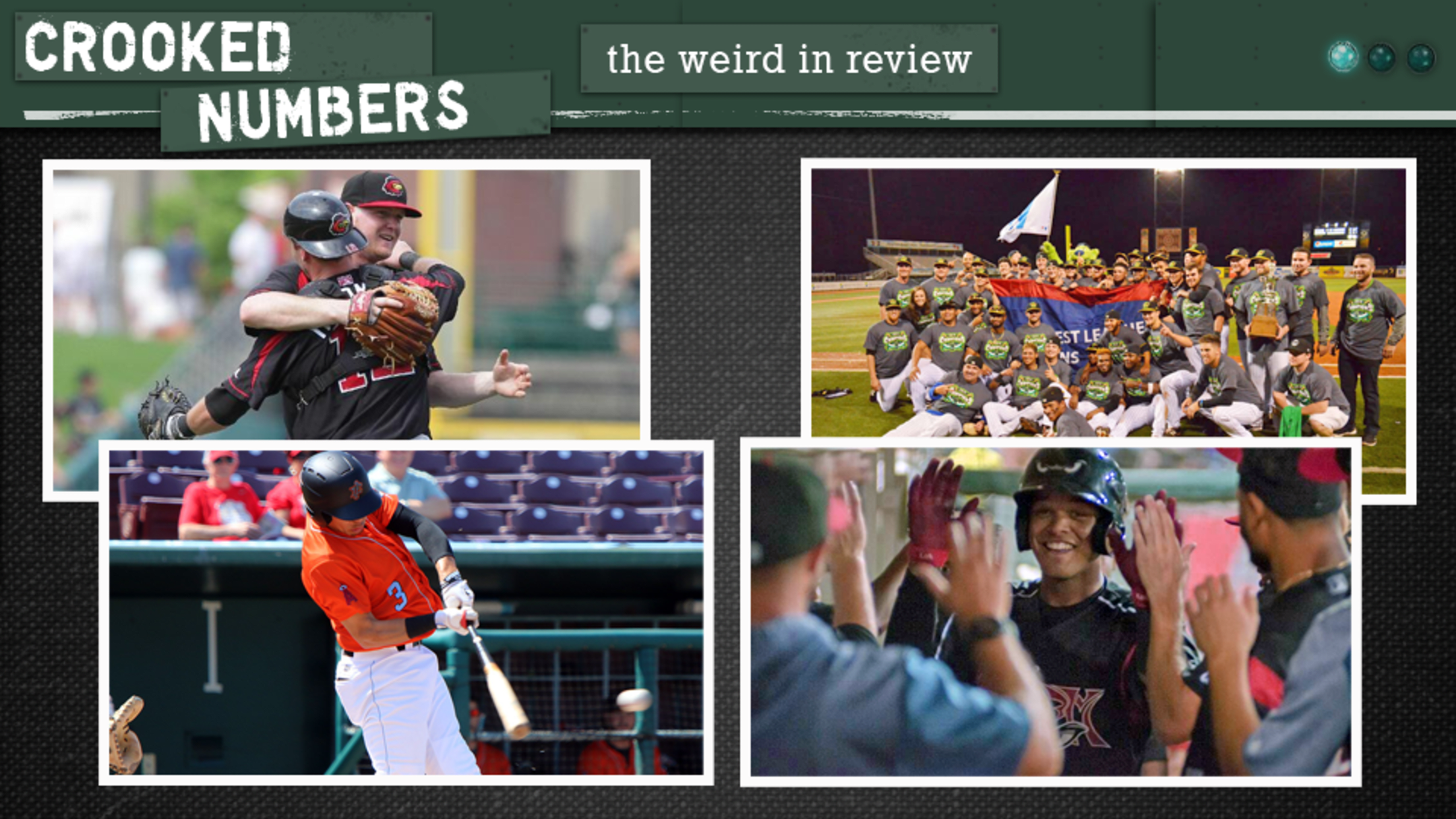 One of the greatest things about baseball -- perhaps the very best thing -- is that you never know when you're going to see something that you've never seen before. Every pitch, every swing and every moment is imbued with the potential of the unprecedented. That's where Crooked Numbers comes
Wellman following in father's footsteps 
Managing has become family business for Phillip, Brett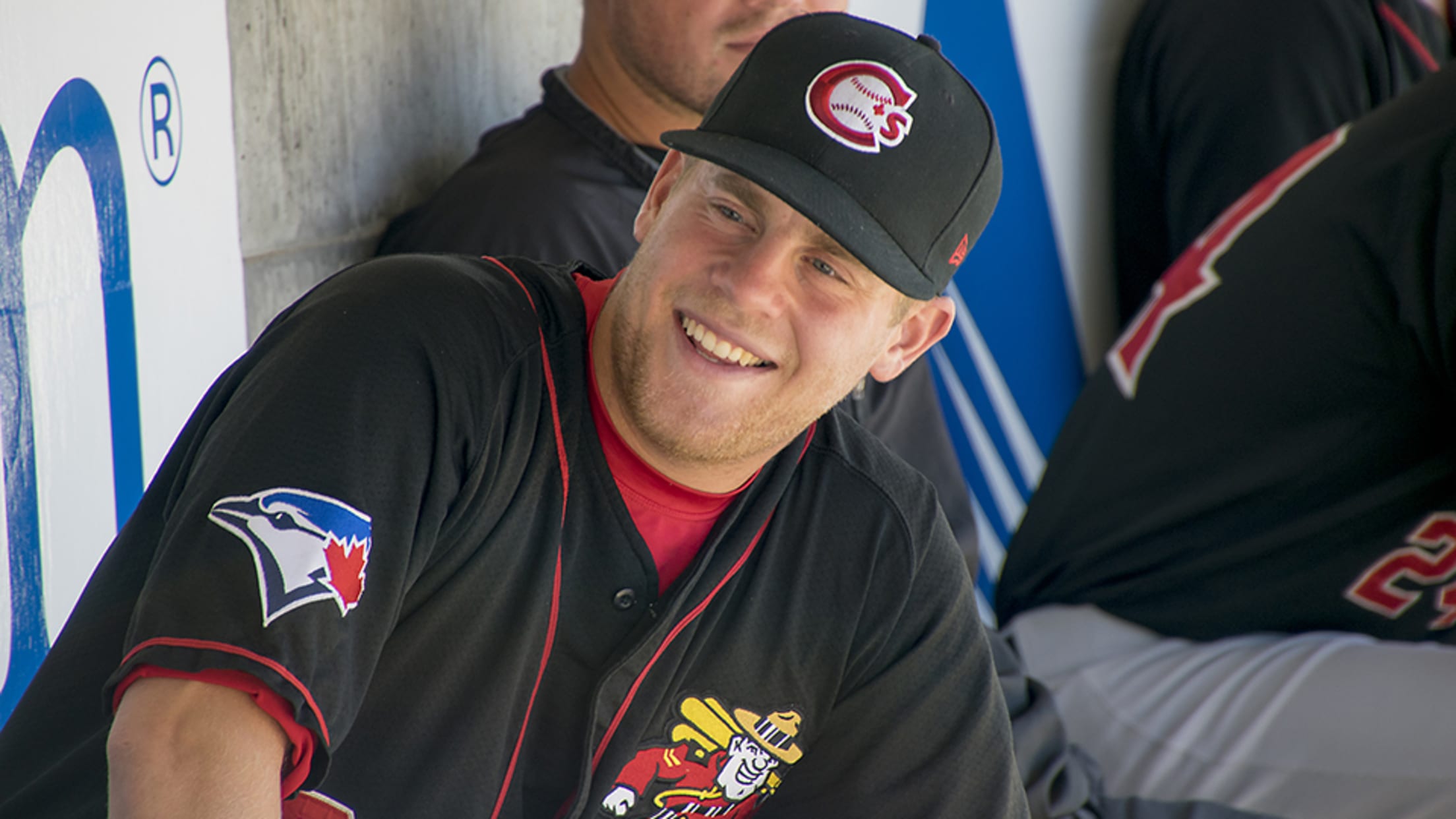 At first glance, it doesn't seem like much is amiss at HODGETOWN in Amarillo, Texas. There's a baseball game being played on the diamond, complete with scoreboard updates and sound effects. Socially distanced fans are spread throughout the confines or basking in the sun beyond the outfield grass. Even broadcaster
Fans share what MiLB means to them
Minors have given families, friends moments to cherish
The question was simple. The answers were anything but. After it was revealed two weeks ago that this would be the first year without Minor League Baseball since 1901, we took to Twitter to ask, "What does Minor League Baseball mean to you and your loved ones?" In hundreds of
Looking back at Semien's breakthrough with Barons
Oakland infielder torched Southern League opponents in July 2013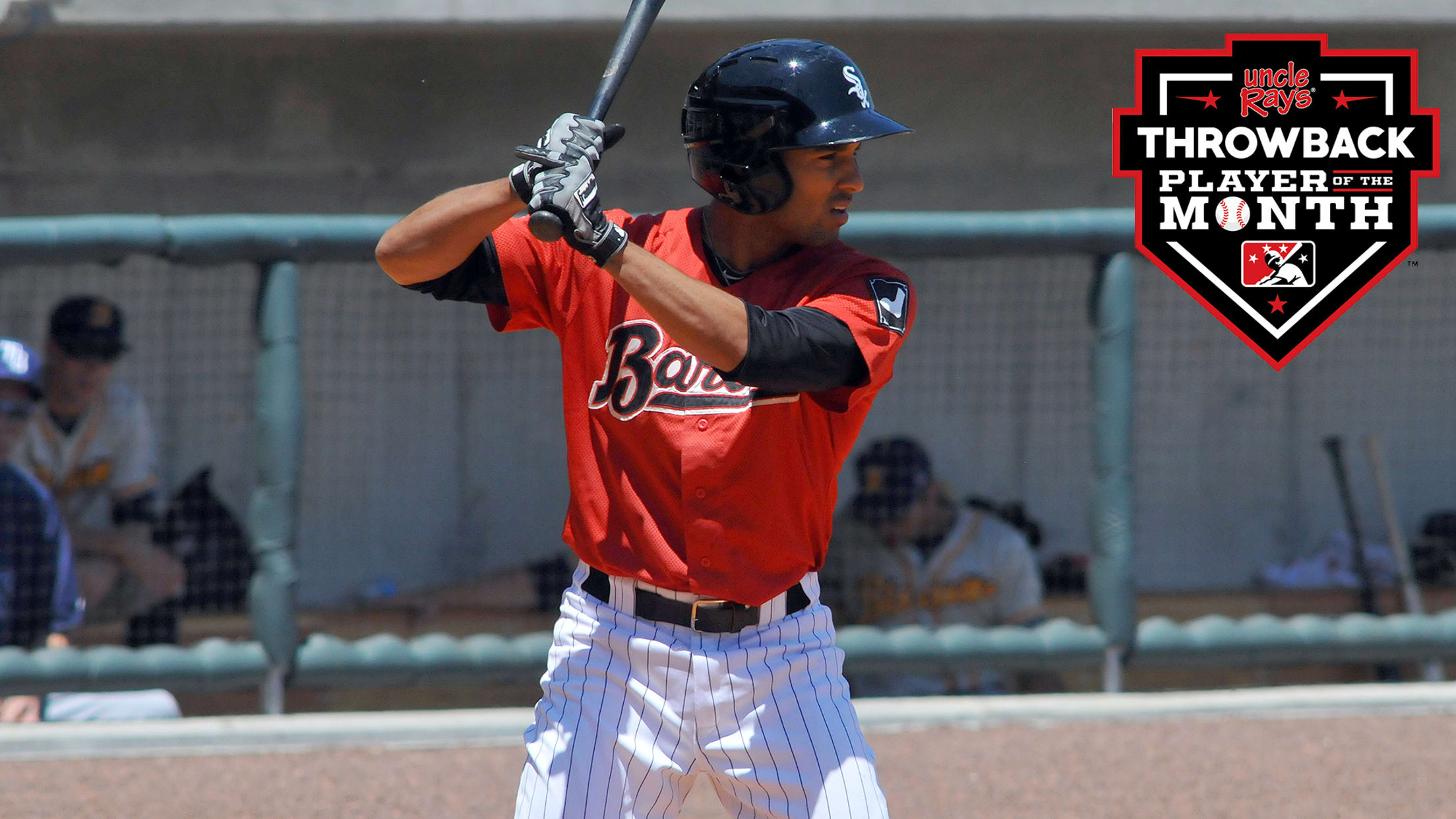 MLB.com listed Marcus Semien as the White Sox's eighth-best prospect in 2013, suggesting that the Cal product might best project "as a utility man, one who can punish left-handed pitching." Things looked a bit different after Semien proved dominant for Double-A Birmingham, ultimately earning Southern League MVP honors for the
MiLB teams celebrate 2020 invincibility
'Undefeated' T-shirts put positive spin on difficult times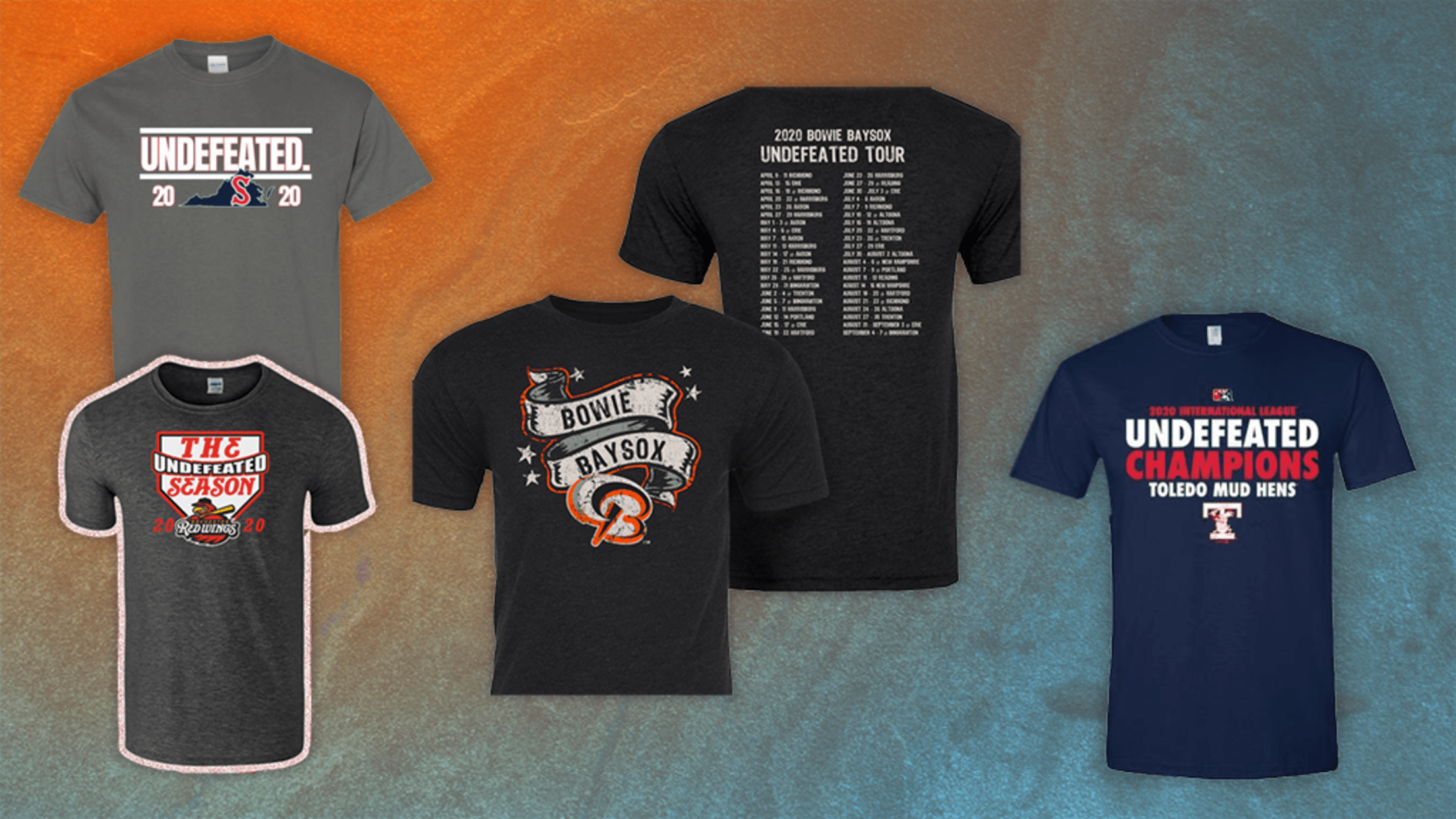 At 5 p.m. on June 30, the news that many had feared finally became official: there would be no 2020 Minor League Baseball season. Amid the immediate and inevitable outpouring of sadness for the present and anxiety for the future, the Bowie Baysox found a silver lining. The Baysox, the
The Road to The Show™: Nate Pearson
Young hurler has inched closer to leaving Jays nest for the bigs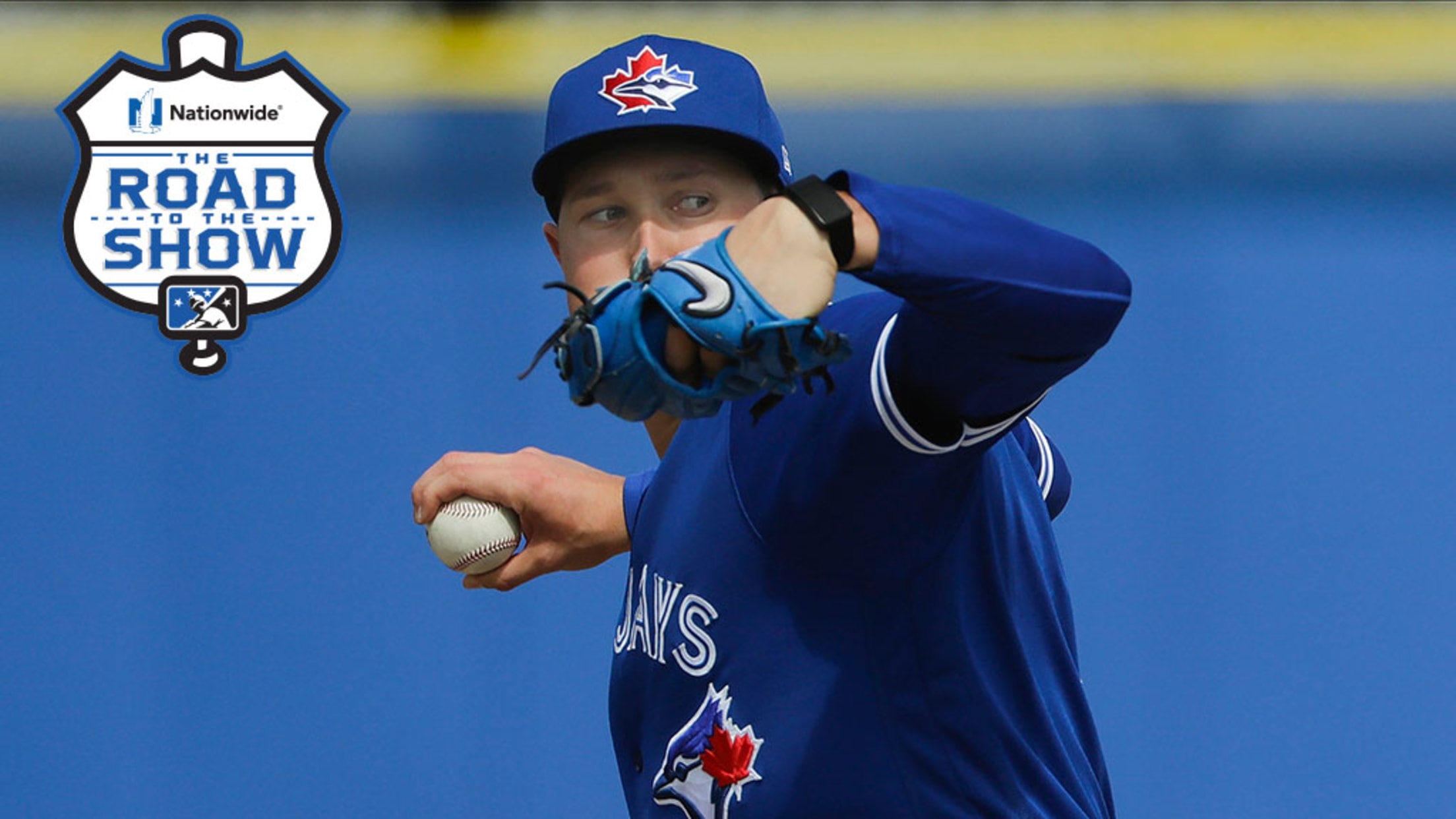 Each week, MiLB.com profiles an elite prospect by chronicling the steps he's taken to reach the brink of realizing his Major League dream. Here's a look at Jays right-hander Nate Pearson. Toronto's top prospect is a prime example why wins and losses are a devalued statistic to many, particularly in
Shots in the dark: MiLB fireworks memories
As the Fourth looms, scribe shares his pyrotechnic recollections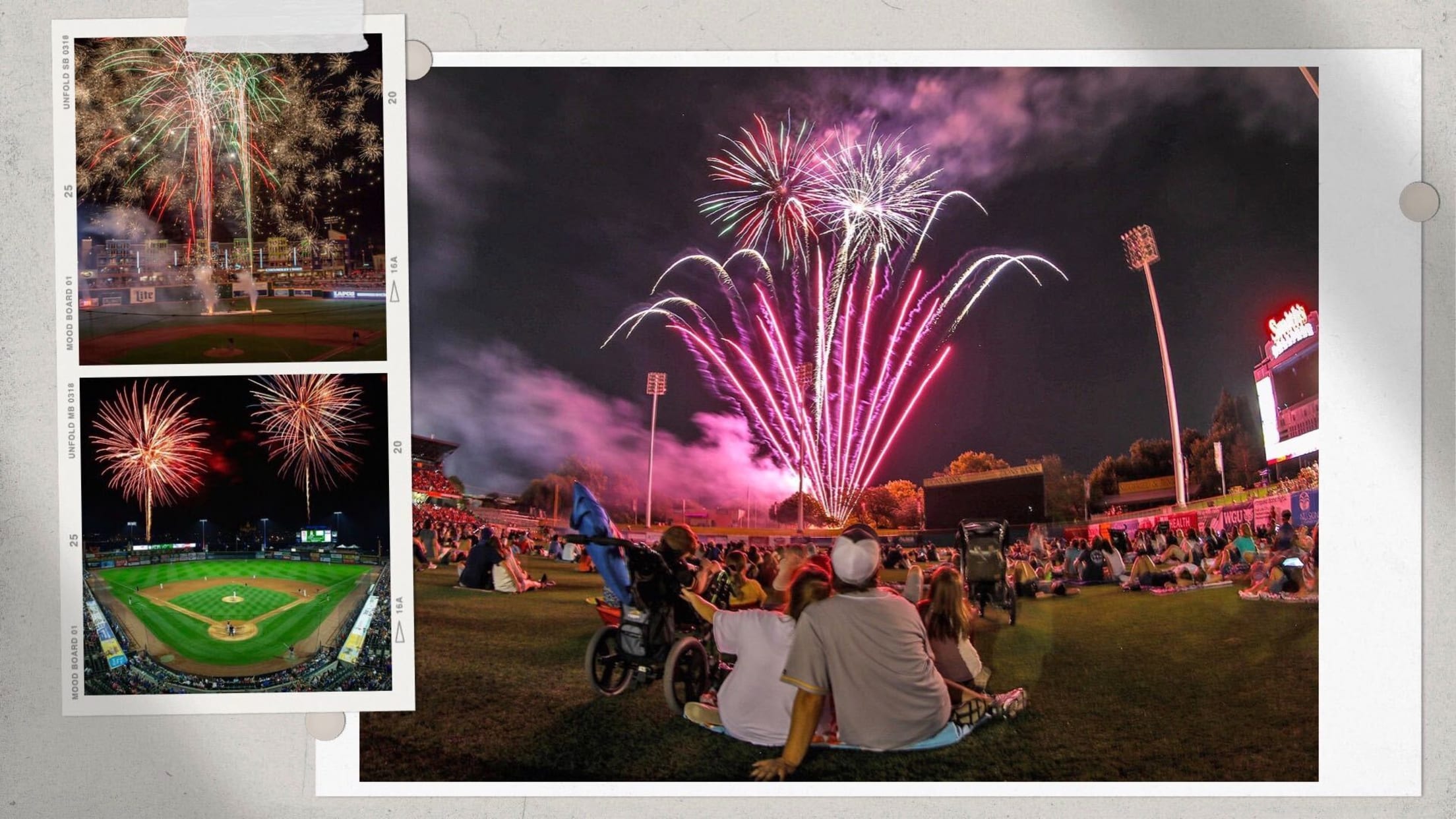 The most popular promotion in Minor League Baseball? Year after year, the answer is the same -- fireworks. Absurd bobbleheads and regional food-based theme nights might get all the attention, but fireworks are the backbone of promo schedules. Friday Night Fireworks are a common occurrence at all levels of play,
Toolshed: What MLB's return means for prospects
How 60-man player pools, early expanded rosters will affect youth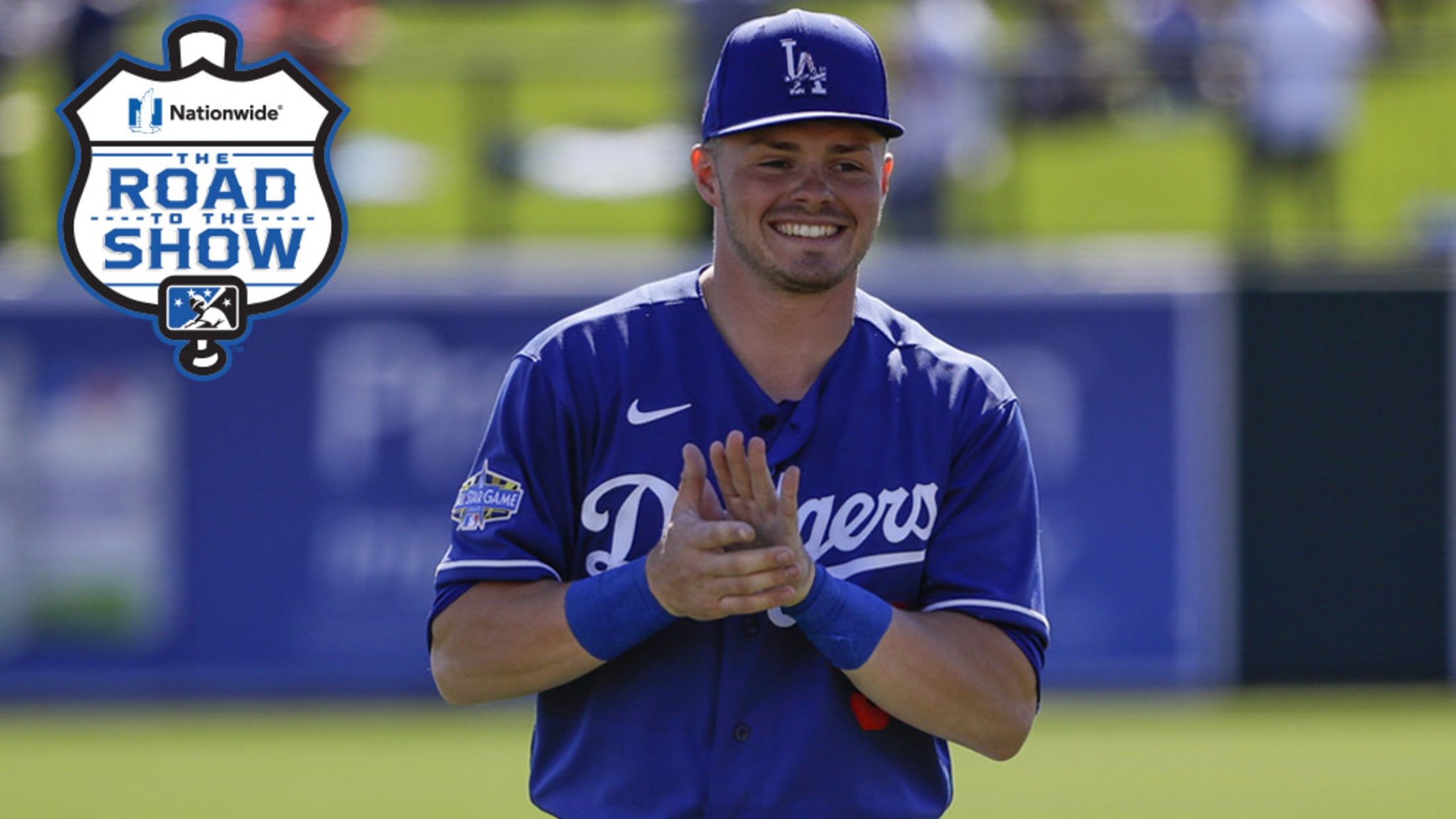 We have at least some answers about Major League Baseball's planned return after the league announced this week it will adhere to the March 26 agreement and pay players prorated salaries for a 60-game schedule set by Commissioner Rob Manfred. We have the when. July 1 for pitchers and catchers.
Knocking it out of the park on Father's Day
Jeremy Williams visits M-Braves, provides home run heroics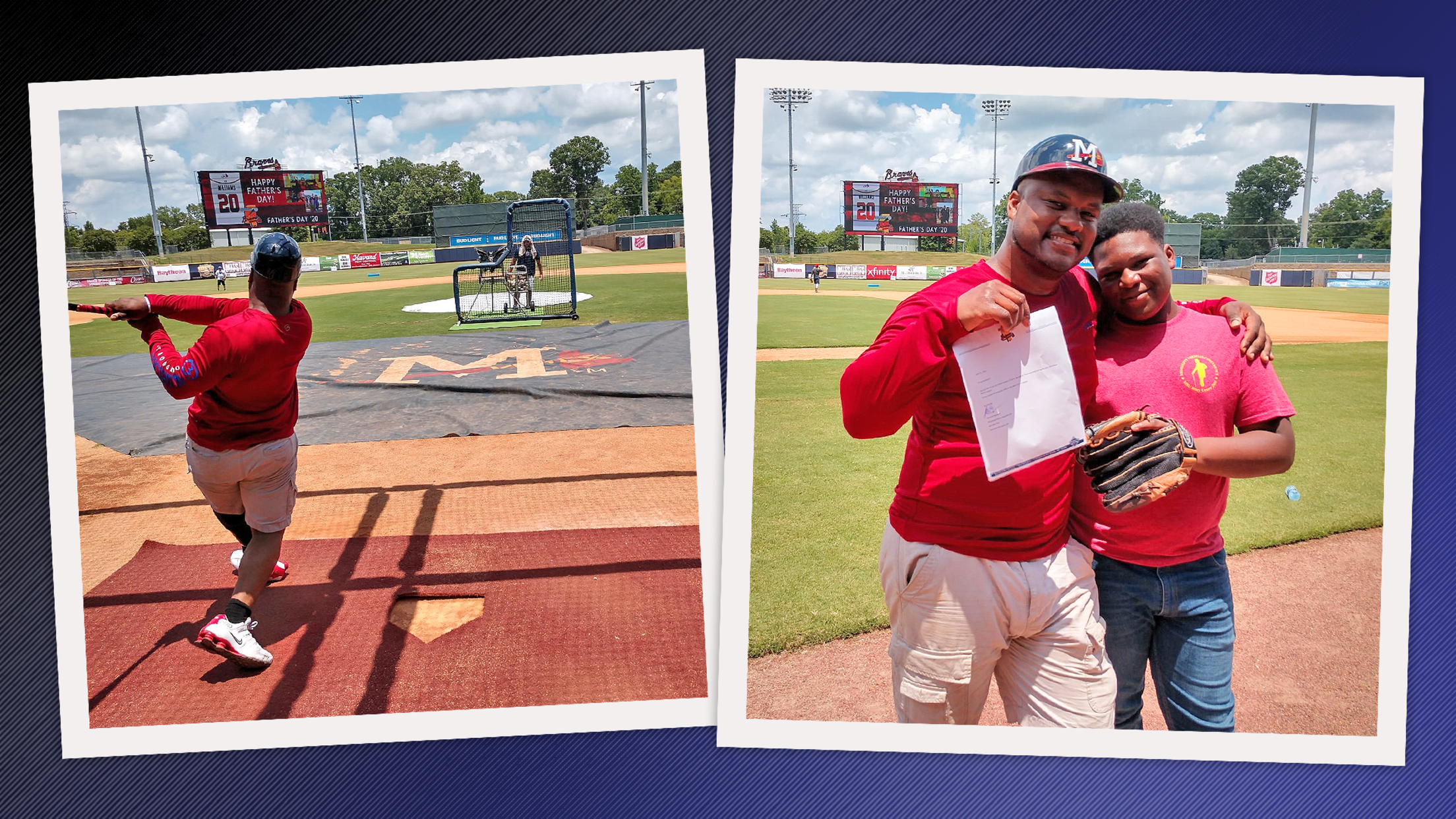 Looking for this year's top baseball highlight? Look no further than what happened at the Mississippi Braves' home of Trustmark Park on Sunday. Jeremy Williams, coming through in the clutch, hit a Father's Day home run that will never be forgotten. Williams was one of 26 local dads to sign
Minor Leaguers open up about big league dads
Prospects share stories about favorite times with famous fathers
To commemorate Father's Day, MiLB.com asked Minor Leaguers whose dads played in the big leagues to share their favorite stories, memories and advice. Some reminisced about childhood, while others recalled moments in their own baseball careers. Some are even dads themselves. All had one thing in common: they consider their
If you list it, they will come to Pensacola
Blue Wahoos earn Promo of the Month for Airbnb listing
It's a common activity for people everywhere: finding a home online and imagining what life would be like living at someone else's place. These days, through rental services like Airbnb, you can spend a night at some of those beautiful and awe-inspiring dwellings, trading in the traditional hotel experience for