Toolshed: Spring Training camps to watch
Ten groups worth following as top prospects showcase talents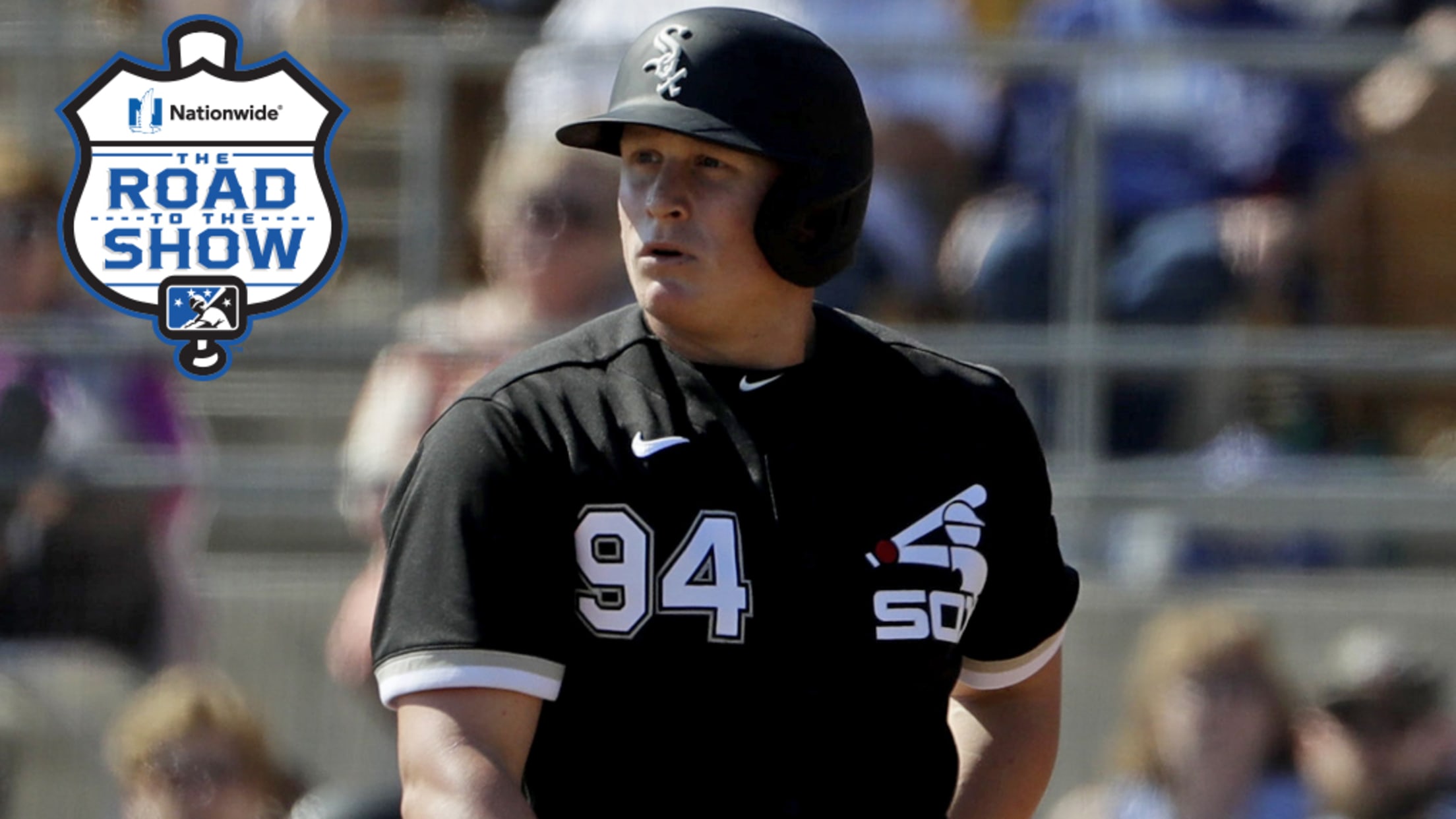 Pitchers and catchers have been in Arizona and Florida a while. Position players have officially joined them in earnest. Look around you. It's decidedly spring. To celebrate the official opening of Spring Training and return of full-squad workouts, Toolshed presents 10 camps across the Cactus and Grapefruit Leagues that prospect
Mets landing Lee in three-team Benintendi deal
Red Sox get Cordero from Royals, righty Winckowski from Mets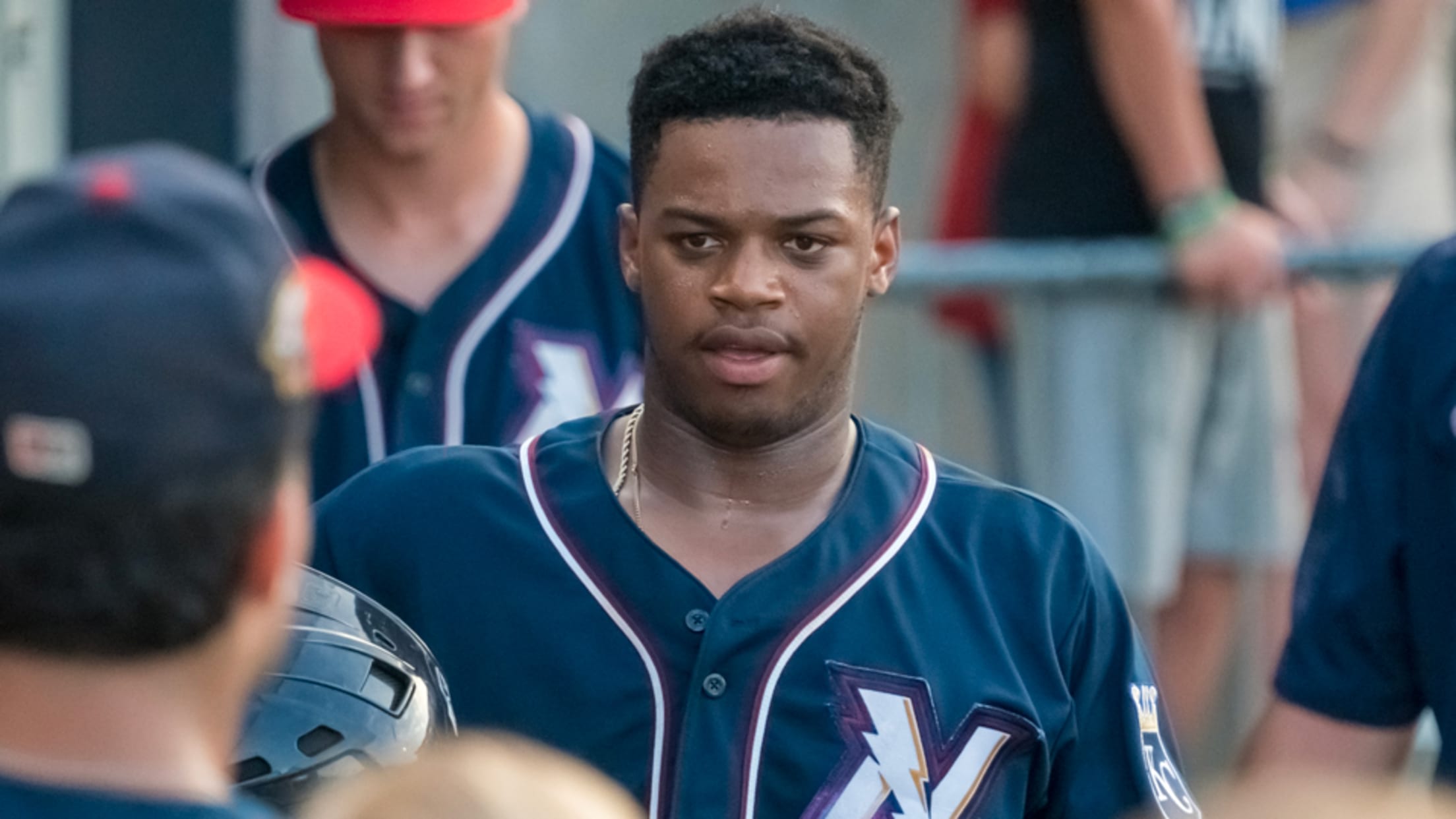 Last year at this time, Khalil Lee was preparing for his first taste of big league Spring Training. On Wednesday, he found out he'll be preparing for his first taste of a whole new system. According to MLB.com executive reporter Mark Feinsand, the 22-year-old outfielder is headed from the Royals
Royals invite Witt, Lynch, Lacy to spring camp
Three Top-100 prospects lead loaded group headed to Arizona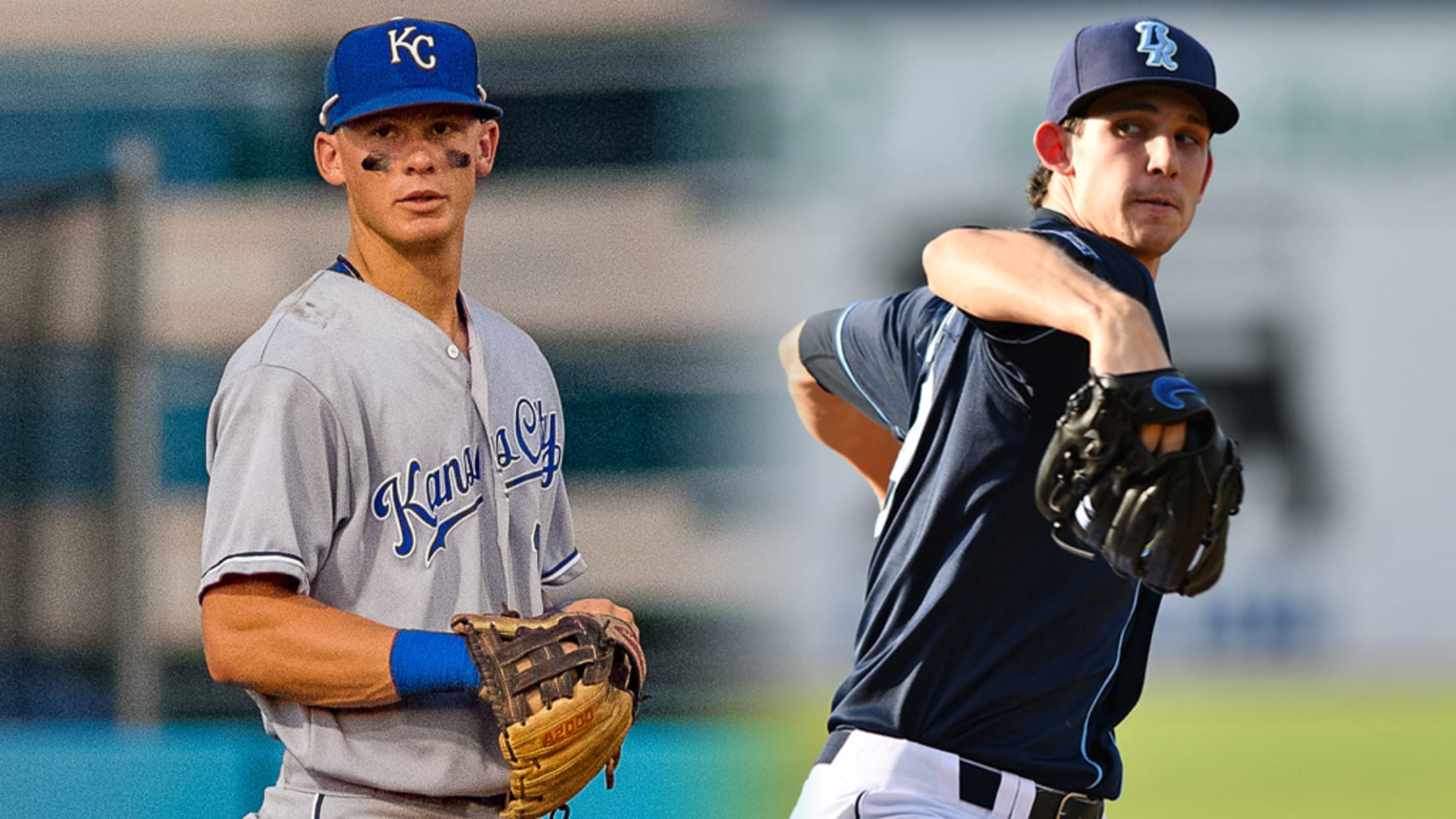 It could be a big weekend in Kansas City. After that, KC fans might want to turn their attention toward the youth movement headed to Arizona in a few short weeks. The Royals are bringing Top-100 prospects Bobby Witt Jr., Daniel Lynch and Asa Lacy to Major League Spring Training
2021 Prospect Projections: AL Central rookies
White Sox prepared to pounce again with a little prospect help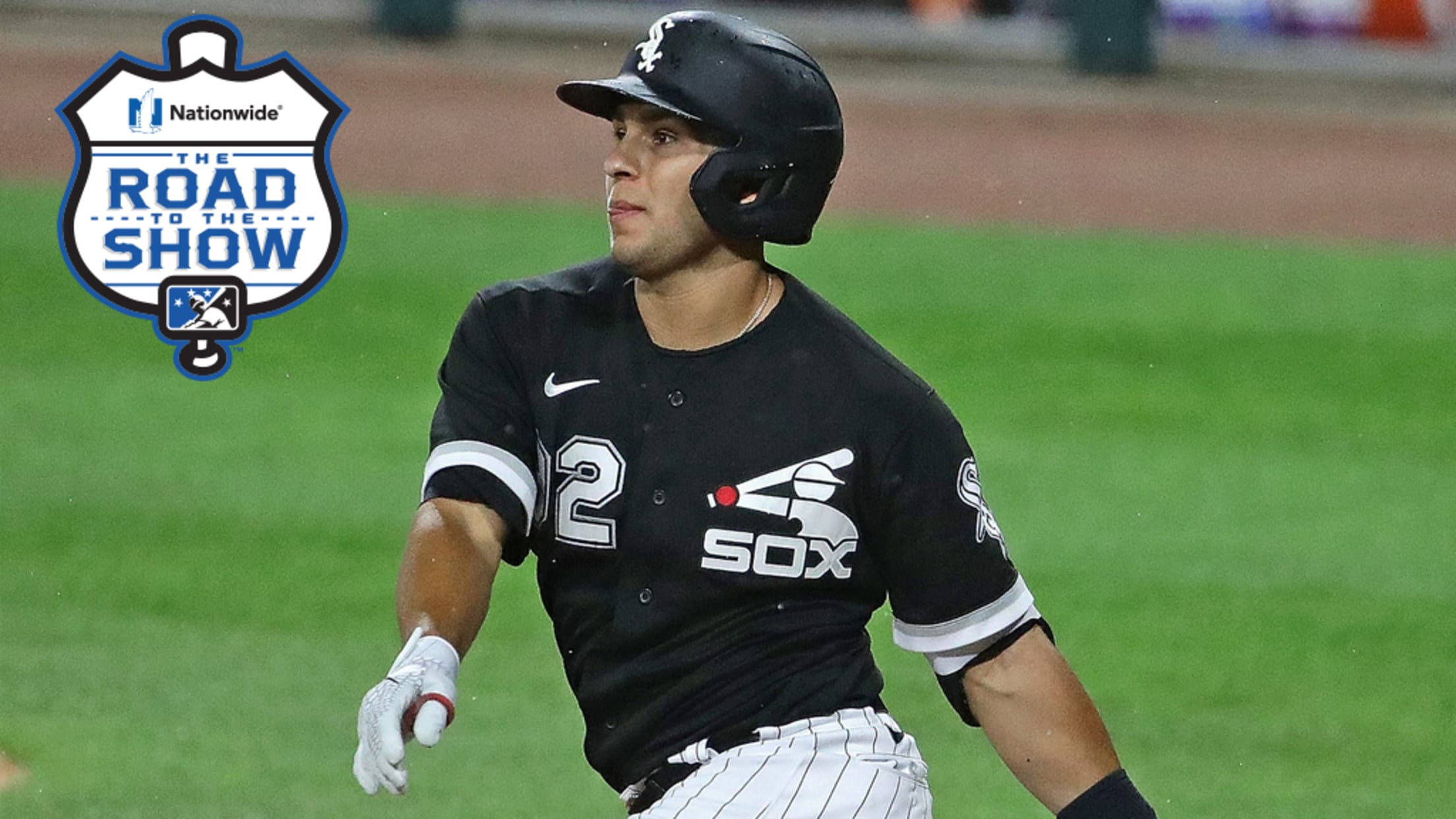 This is the third in a six-part Toolshed series that uses FanGraphs' Steamer 600 projections to look at how prospects would fare over a full Major League season in 2021. The system bases its forecast on 600 plate appearances for position players, 450 plate appearances for catchers, 200 innings for
The Road to The Show™: Daniel Lynch
With increased velocity, four-pitch mix, Royals lefty on the rise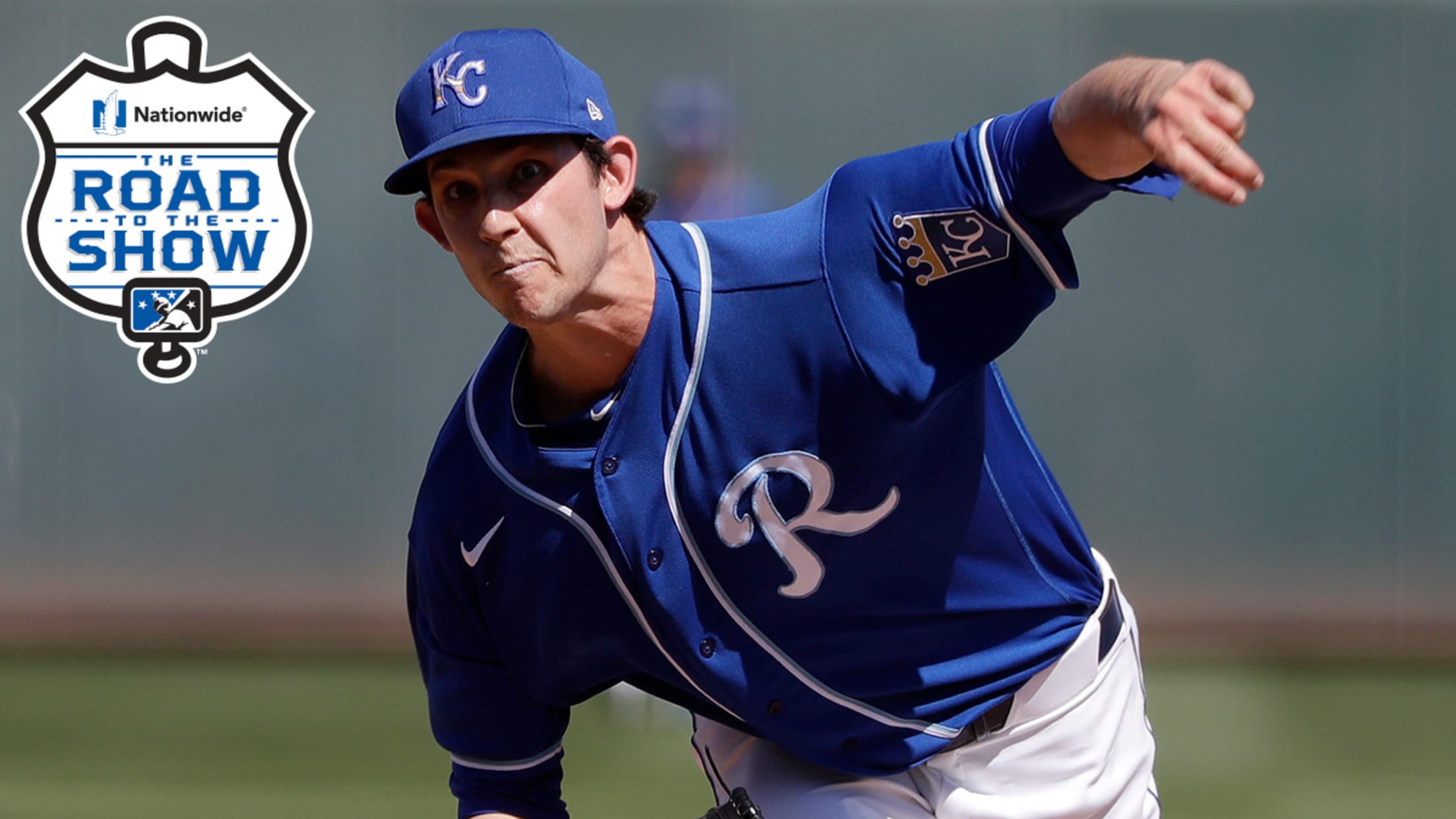 Each week, MiLB.com profiles an elite prospect by chronicling the steps he's taken to reach the brink of realizing his Major League dream. Here's a look at Kansas City Royals left-hander Daniel Lynch. For more player journeys on The Road to The Show, click here.
Even without games, Pratto making strides
Royals No. 12 prospect progresses after disappointing 2019 season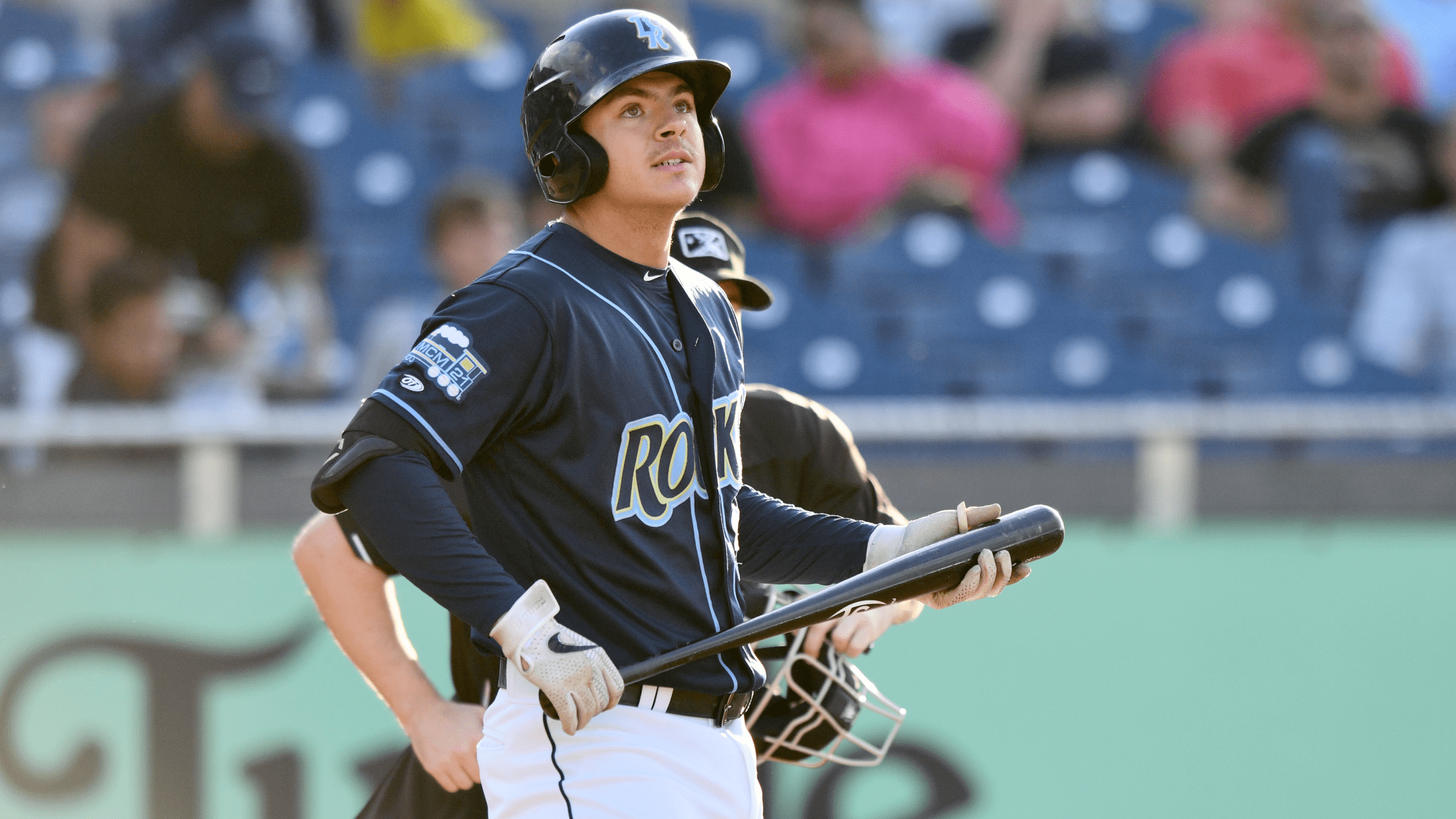 After watching dozens of his team's prospects battle it out all summer at the alternate training site and into the fall at two instructional camps, Royals vice president and assistant general manager of player personnel J.J. Picollo didn't hesitate when asked which player made the biggest jump. "I think if
State of the System: Kansas City Royals
Kowar, Lynch look to follow lead of fellow hurlers Singer, Bubic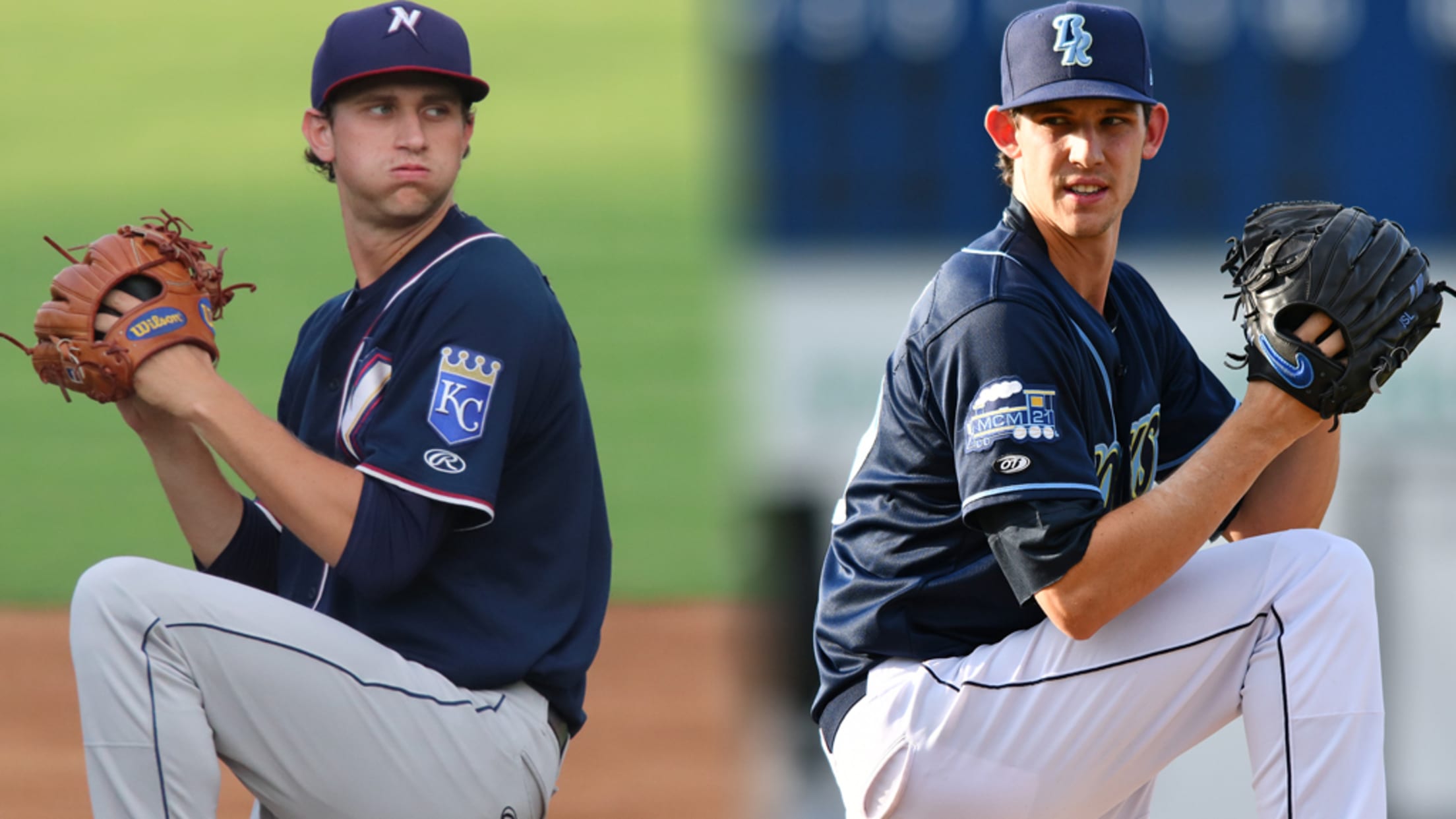 Starting in October and running through the end of the year, MiLB.com's State of the System series will evaluate the strengths and weaknesses of each Major League organization, highlights prospects who've made the biggest strides in 2020 and offers a peek at 2021. Much was made of the previous generation
Toolshed: 10 most fun callups of 2020 season
Revisiting quick risers, late bloomers who made way to Majors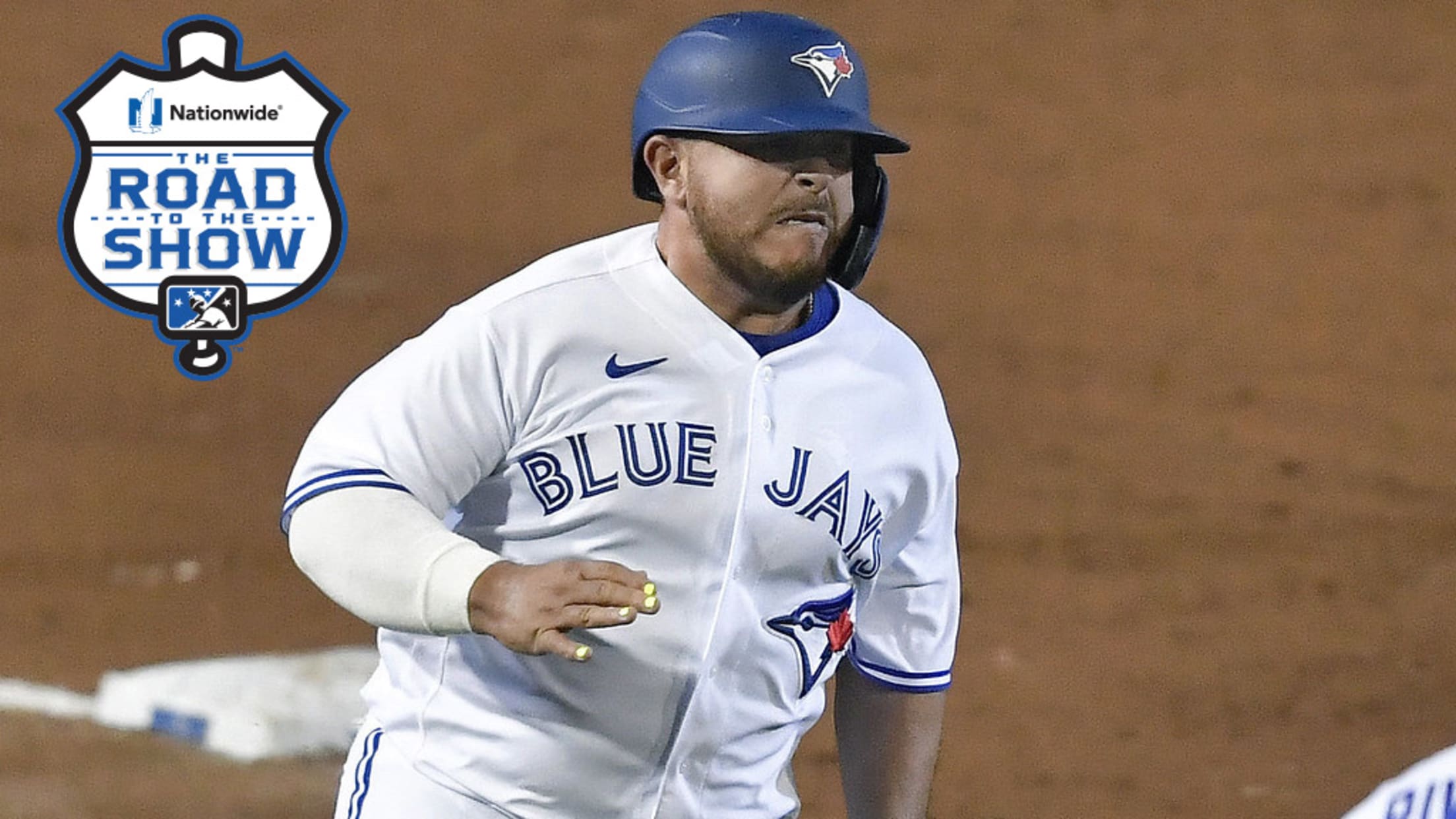 There were 210 Major League debuts (and perhaps still counting) during the 2020 season. This week, Toolshed looks back at the 10 most fun first callups of the 2020 season, listed in chronological order of debut date. To be clear, this isn't focused on how they did in their first
Singer pitches another gem for Royals
Righty tosses six scoreless innings in final start as a prospect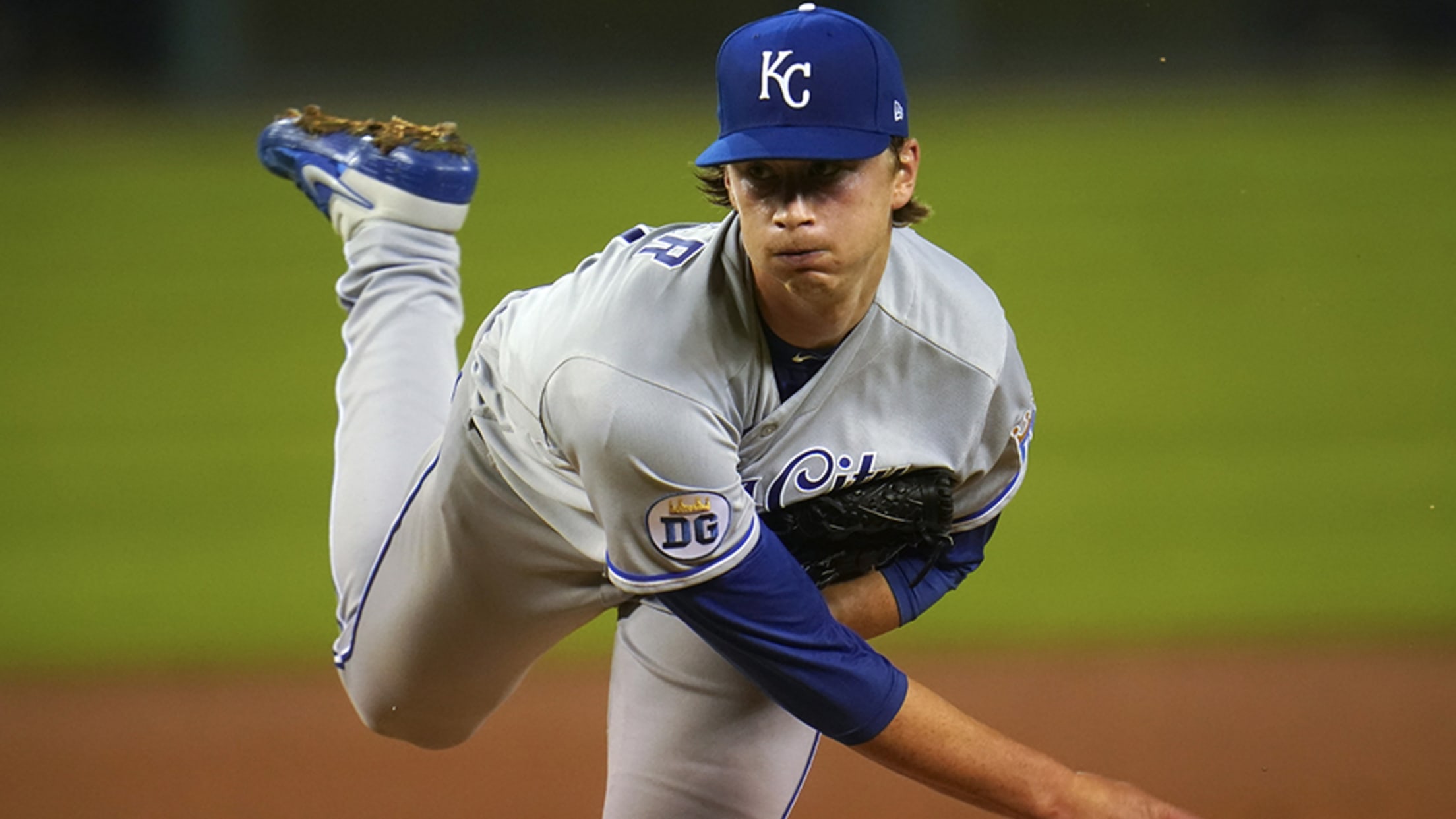 Brady Singer looked every bit a top pitching prospect in his final start as one. As he eclipsed his eligibility for inclusion on MLB Pipeline's Top 100 list, the No. 57 overall prospect allowed two hits and struck out eight over six innings in the Royals' 4-0 blanking of the
Bubic picks up first Major League win
Royals No. 7 prospect follows Singer with another gem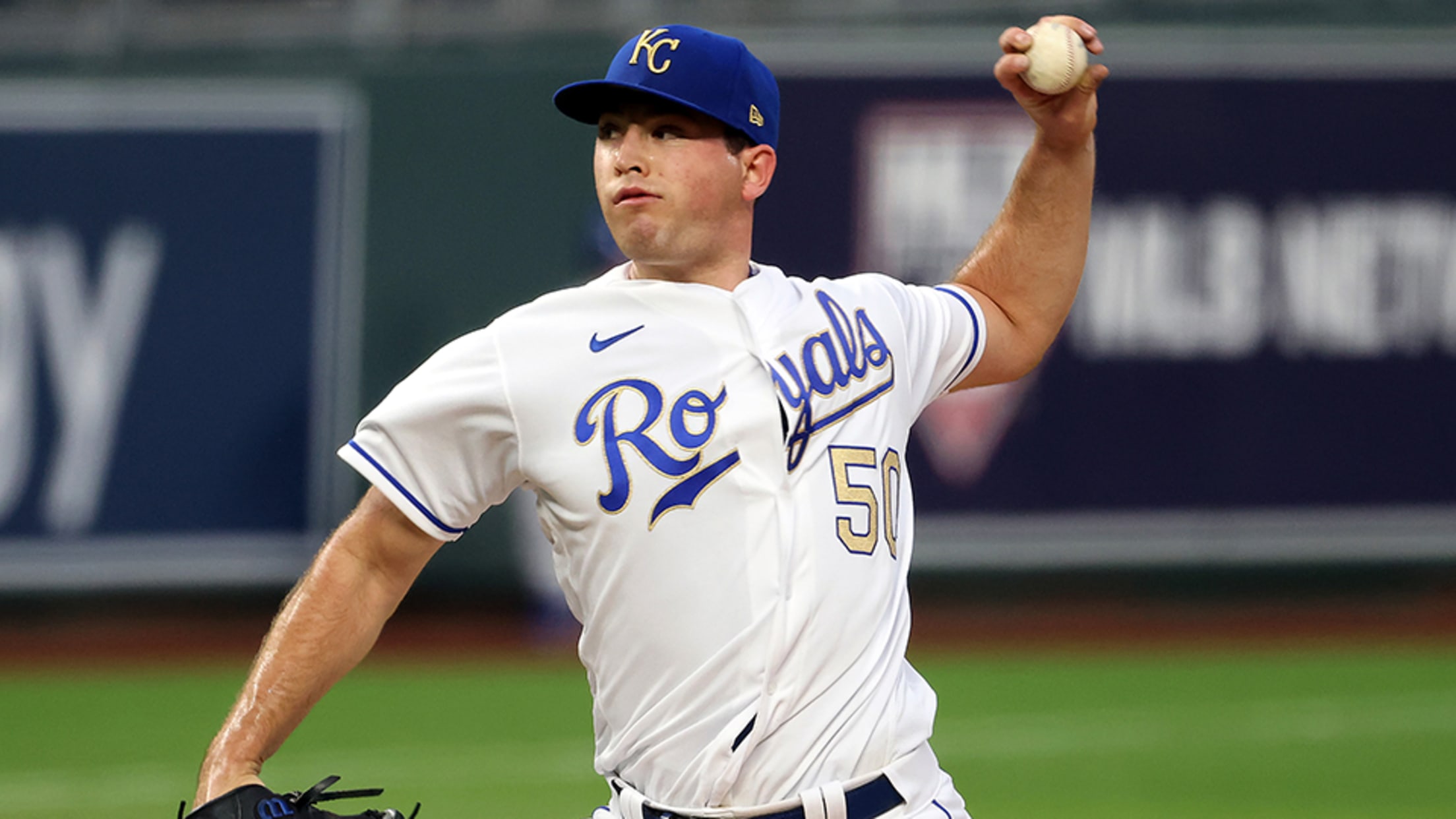 The Royals' rotation of the future is looking good -- now. One night after No. 58 overall prospect Brady Singer took a no-hitter into the eighth inning, Royals No. 7 prospect Kris Bubic picked up his first Major League win in a 4-3 victory over Pittsburgh. Bubic allowed a career-best
Singer all but unhittable for eight innings
No. 58 overall prospect gives up two-out single in eighth, fans eight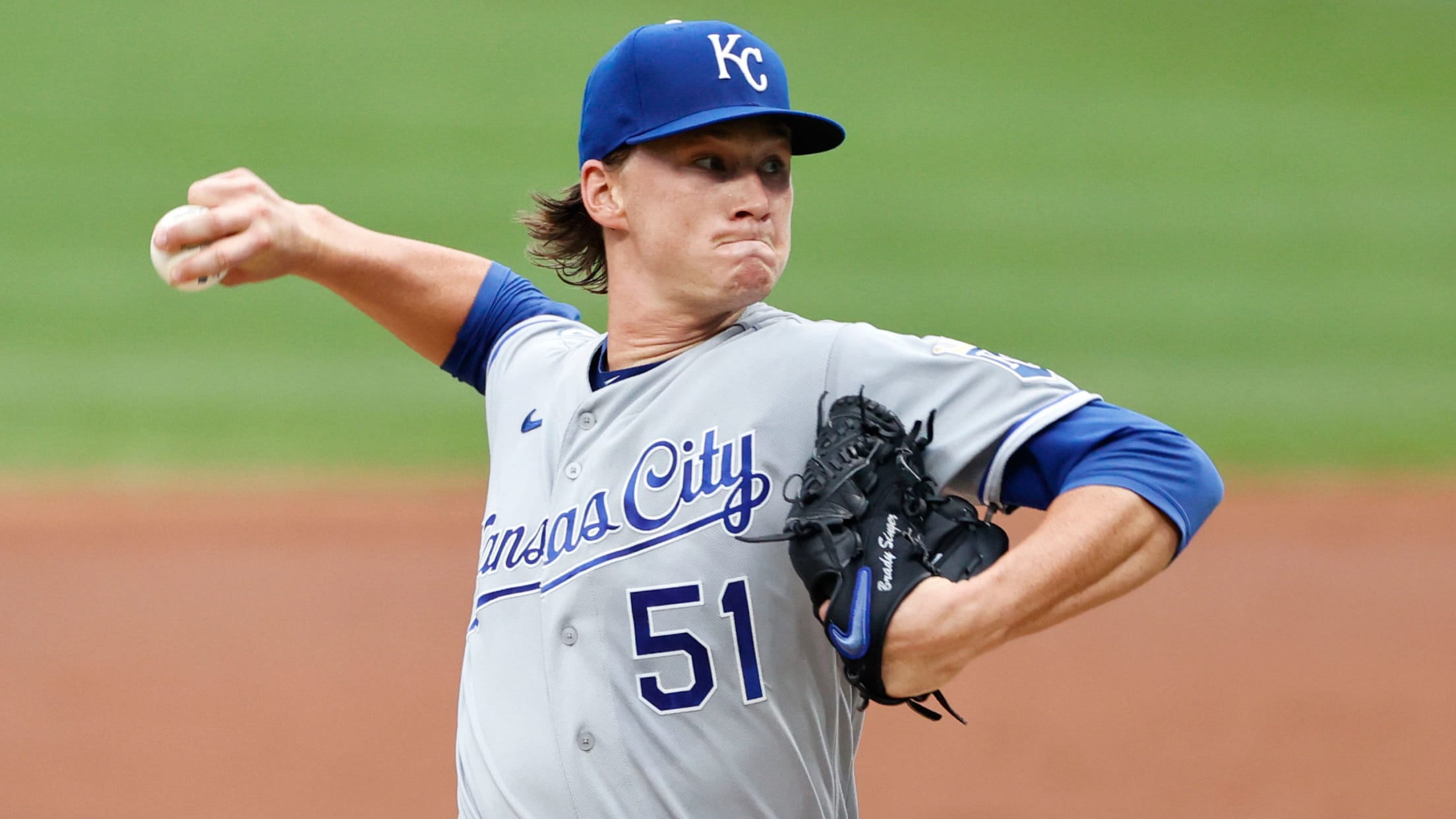 In just his ninth Major League start, Brady Singer nearly carved out his name in the record books. He settled for carving his way through the Indians' batting order. The third-ranked Royals prospect carried a no-hitter into the eighth inning, allowing a lone single and two walks while striking out
Royals land outfielder Olivares from Padres
Rosenthal traded for No. 20 prospect, player to be named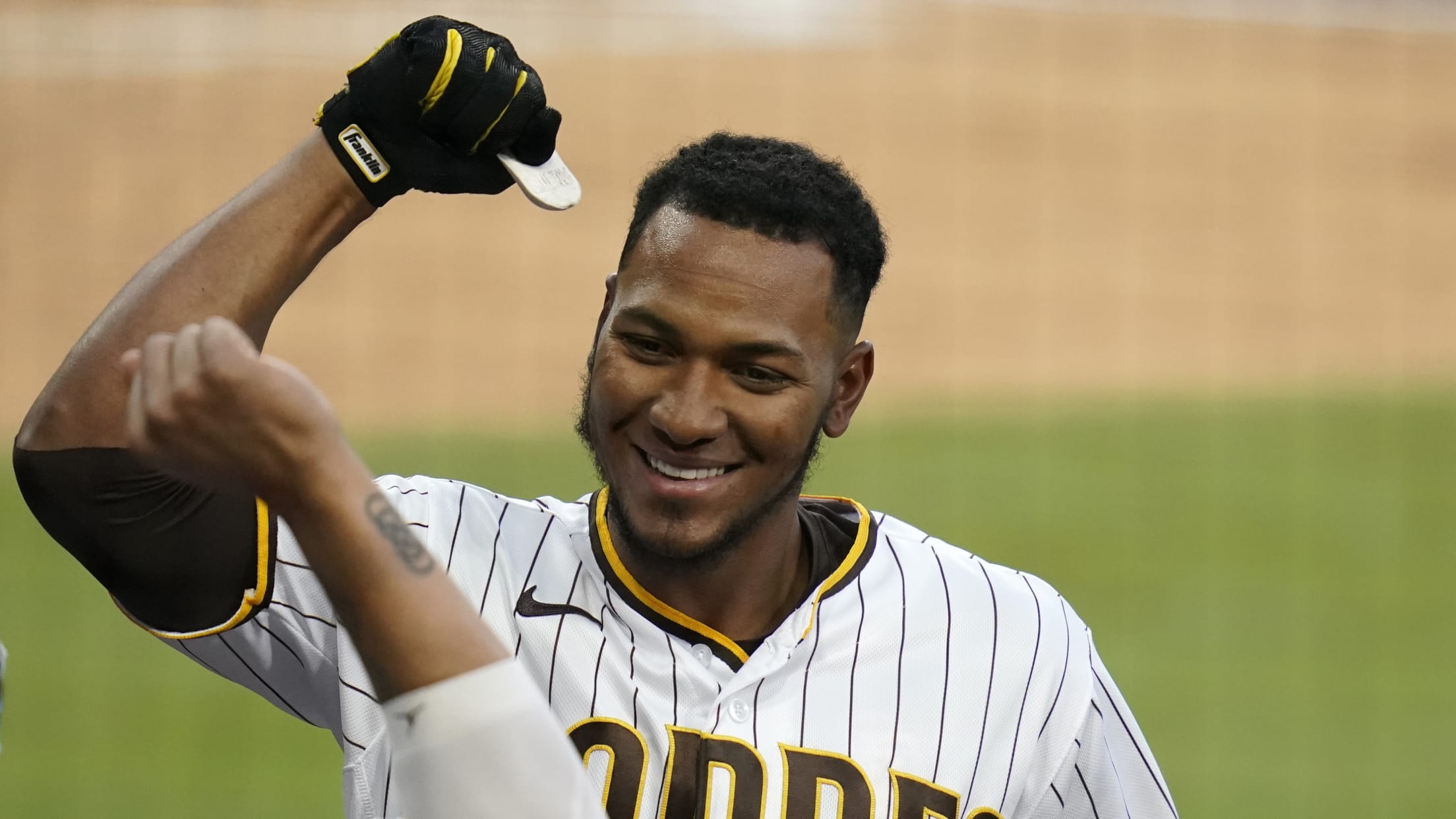 Edward Olivares made the most of his opportunities in the San Diego system after coming over in a 2018 trade with the Blue Jays. Now he'll get the chance to do the same after being dealt again. The Padres on Saturday traded the 24-year-old outfielder to the Royals, along with
Royals acquire prospect Fox in trade with Rays
Kansas City picks up speedy, switch-hitting infielder for Phillips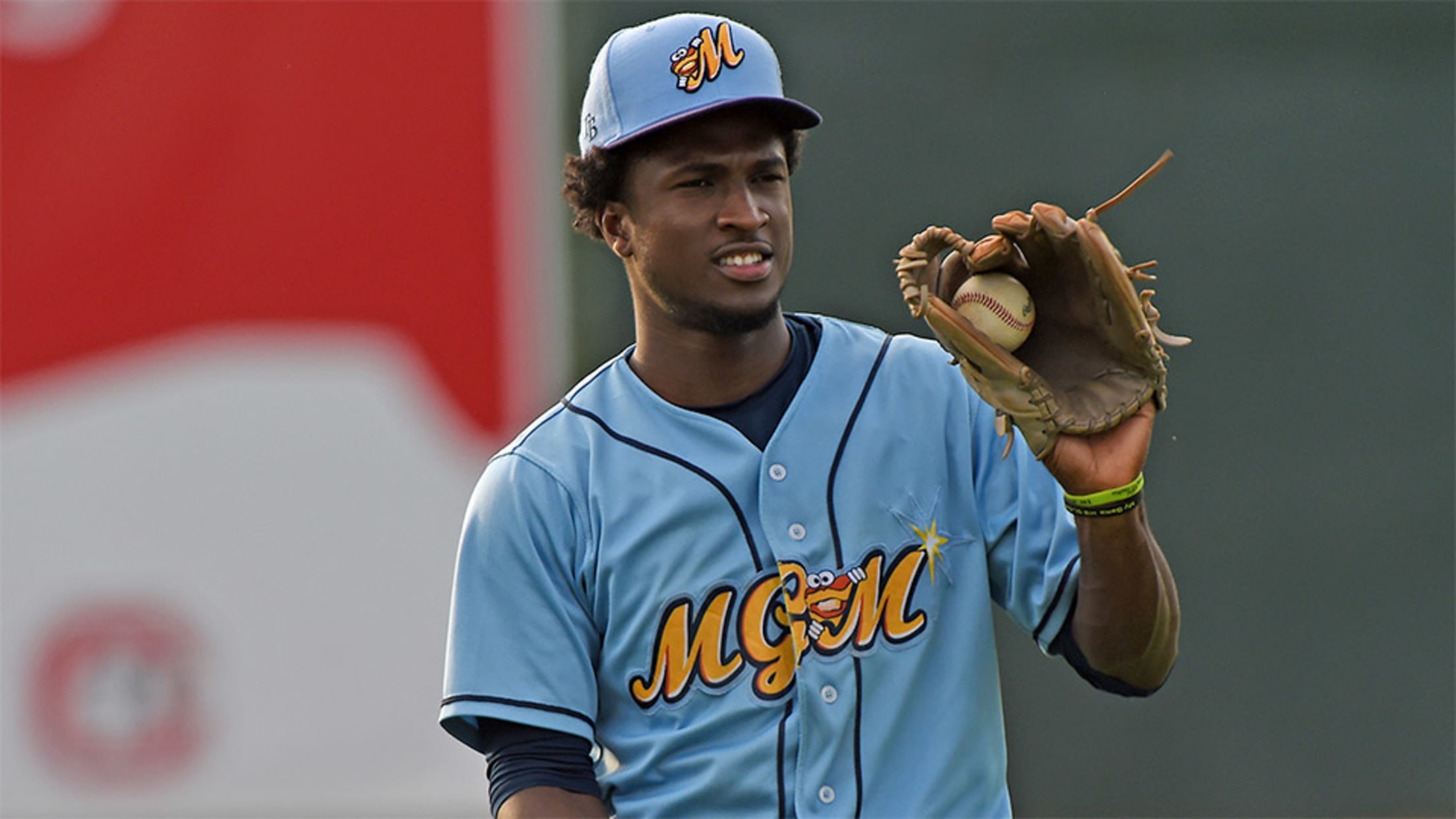 It isn't Gotham, but Lucius Fox is bringing his impressive tools to Kansas City. The Royals acquired the switch-hitting infielder from the Rays on Thursday in exchange for Major League outfielder Brett Phillips, both clubs announced. Fox was Tampa Bay's No. 26 prospect at the time of the deal and
Toolshed: Who will make the next big leap?
Candidates that could climb from Class A Advanced straight to MLB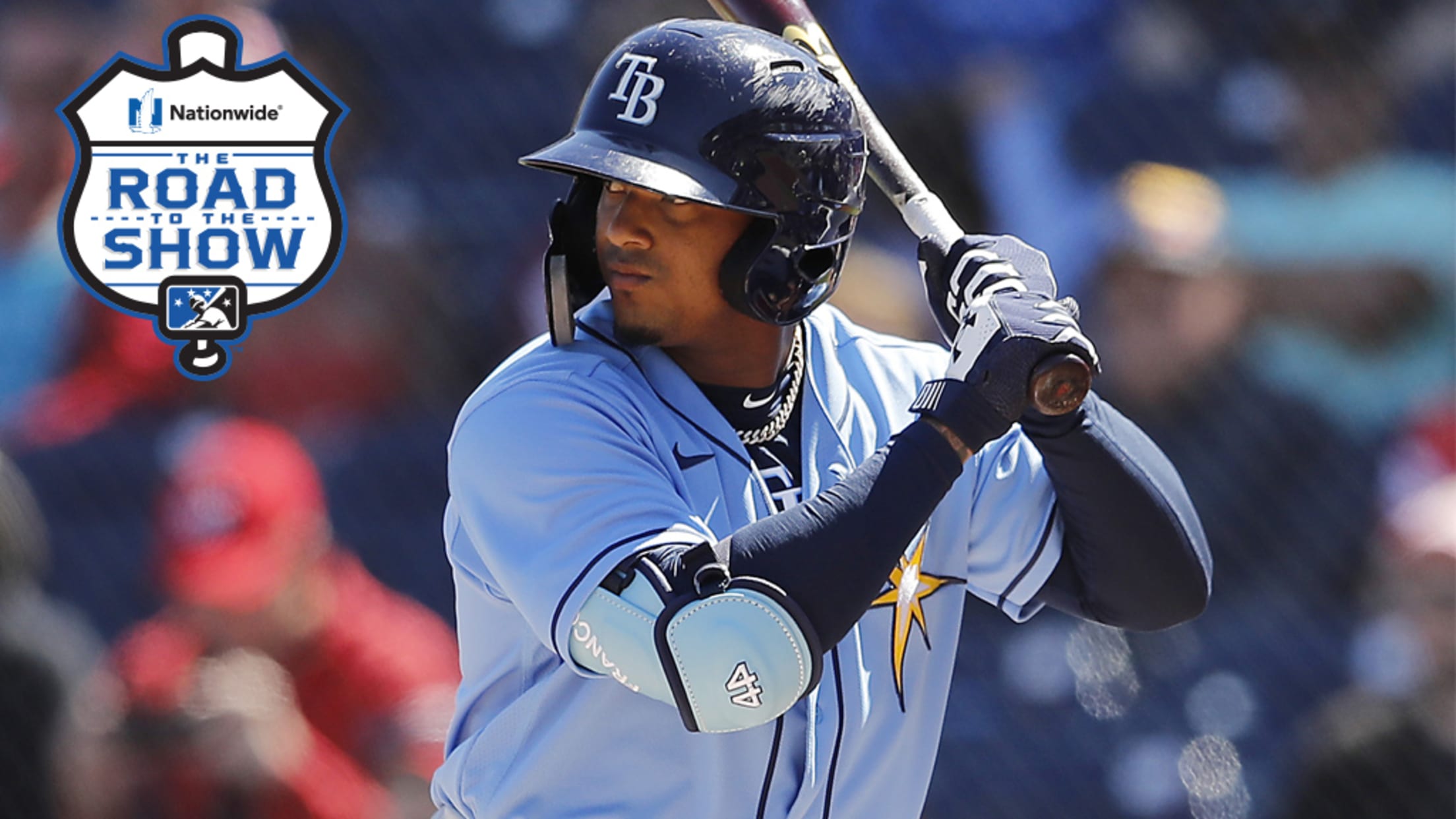 Seth Romero recently became the latest example of a mini-trend taking place during the 2020 Major League season, yet there was still an element of awe involved. The Nationals purchased the contract of their No. 11 prospect/2017 first-rounder Thursday, and he made his MLB debut the same day. But it
Best streams of 2019: Title-clinchers
When the lights were brightest, these players rose to the occasion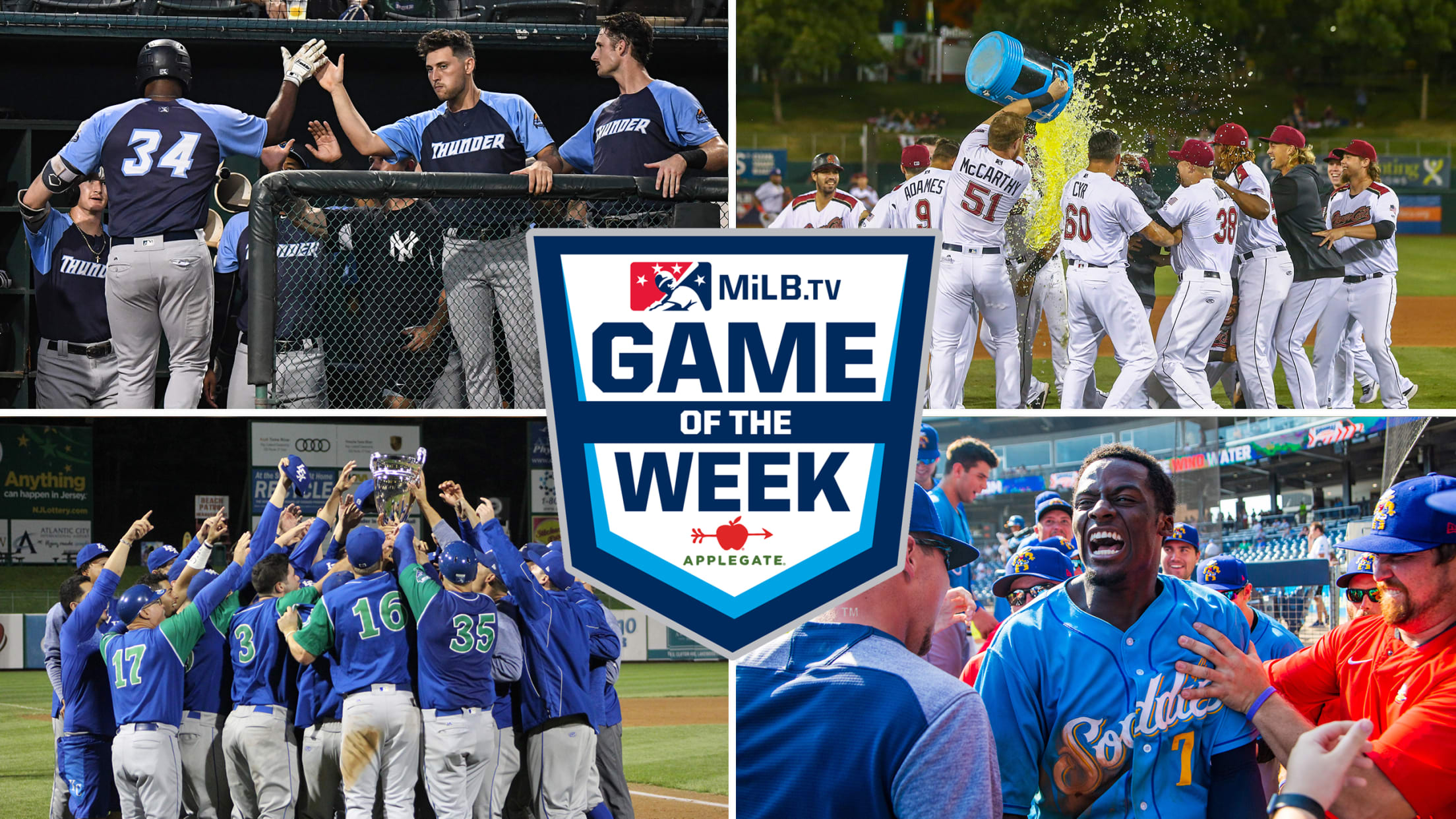 Whether it's the Governors' Cup of the International League or the Mills Cup of the Carolina League, there's extra urgency and added drama when the championship trophy is in the house. From the complex-level leagues in Arizona and Florida all the way up to Triple-A, a title is the culmination
Cream of the crop opening 2020 in the Majors
Best Minors has to offer ready to take their shots in the bigs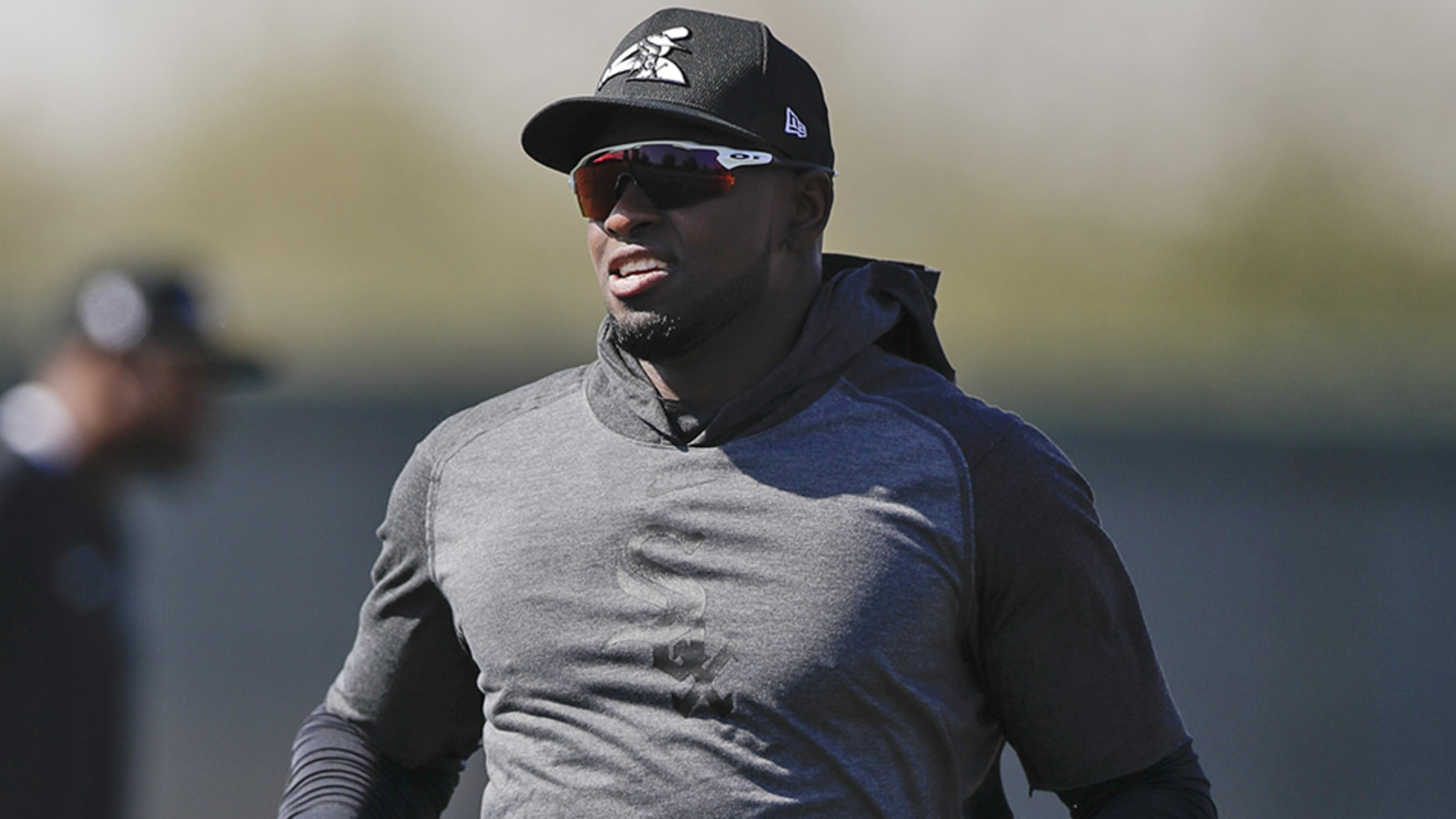 The kids are all grown up. Some of the best and brightest prospects baseball has to offer have found their way onto Major League rosters for the opening of the 2020 season. In a sport in which players are conditioned to pace themselves for a six-month marathon, the 60-game schedule
Royals' Singer to make MLB debut Saturday
No. 59 overall prospect to start in Kansas City's second game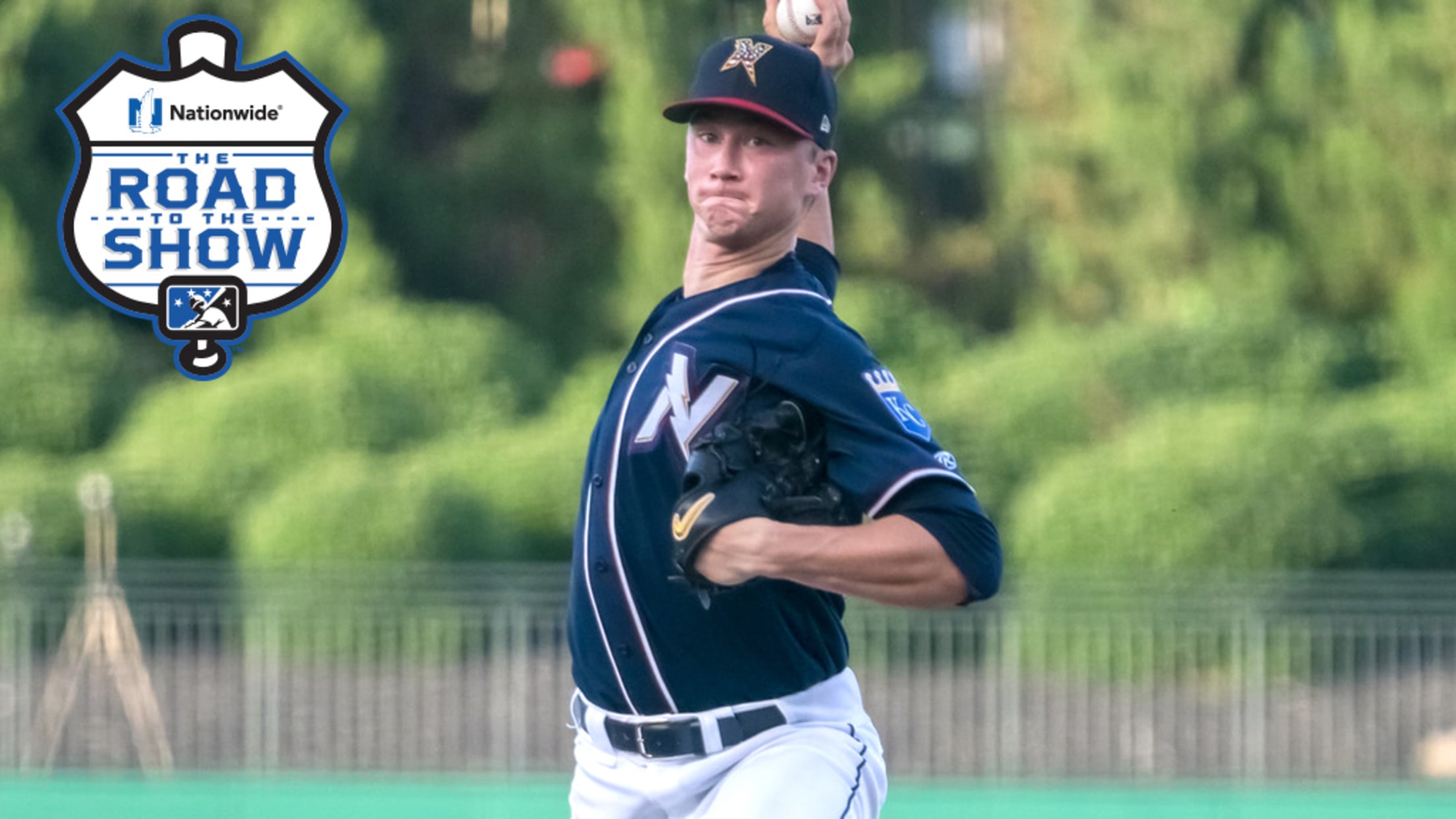 Brady will have something over his fellow singer Lorde. He'll actually get to be a Royal. Brady Singer, MLB.com's No. 59 overall prospect, will make his Major League debut for Kansas City on Saturday at Cleveland, manager Mike Matheny announced Wednesday. He is scheduled to face Mike Clevinger in the
Prospects in the Royals' 2020 player pool
Seven of Kansas City's top 10 prospects make Summer Camp cut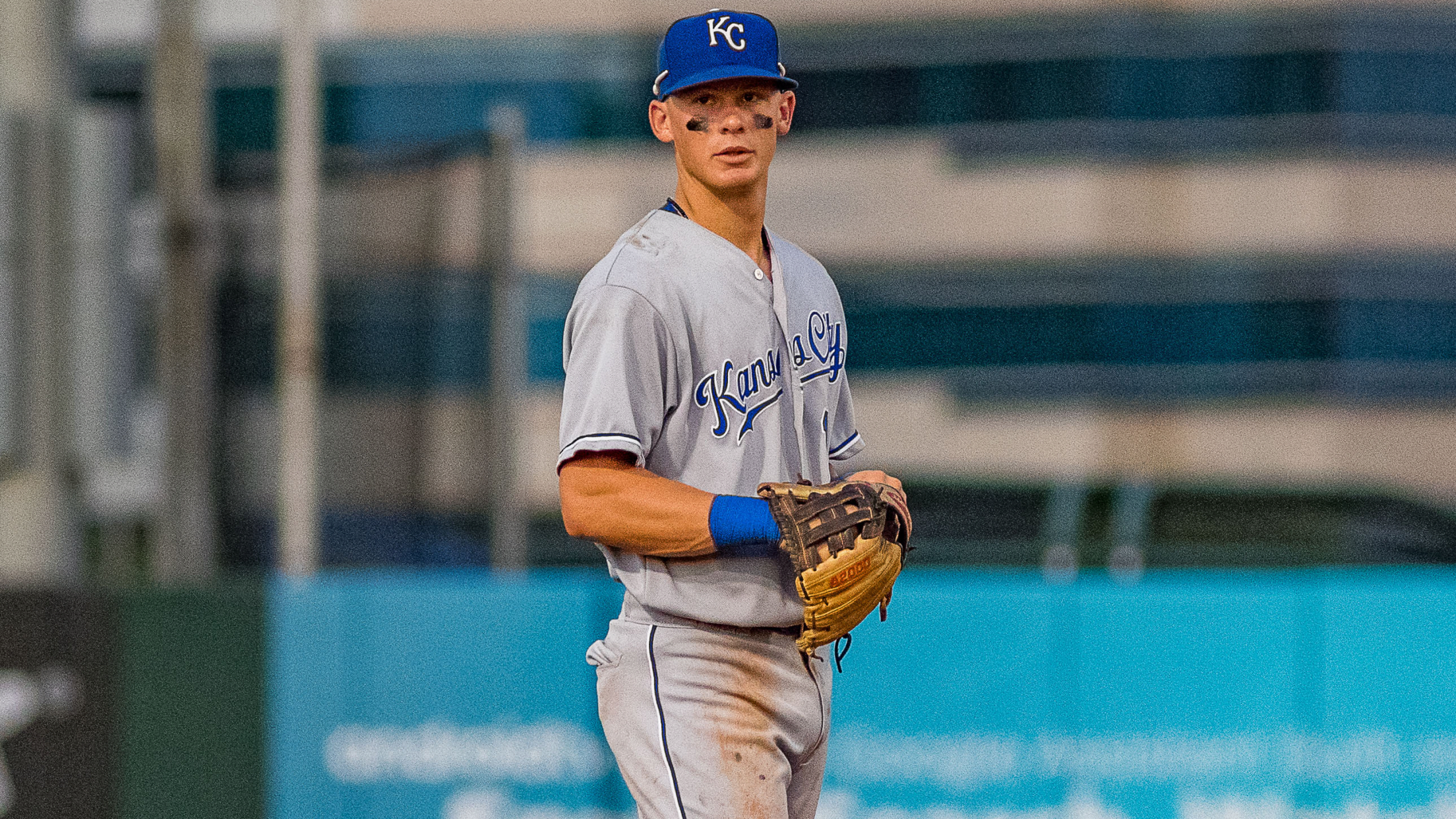 As part of the new rules for the 2020 Major League season, each of the 30 organizations will maintain a 60-man player pool for the duration of the campaign. Some members of the player pool will feature on the active Major League roster while others will work out at an
2020 Draft Recap: Kansas City Royals
Royals add pitching, hitting talent to existing timeline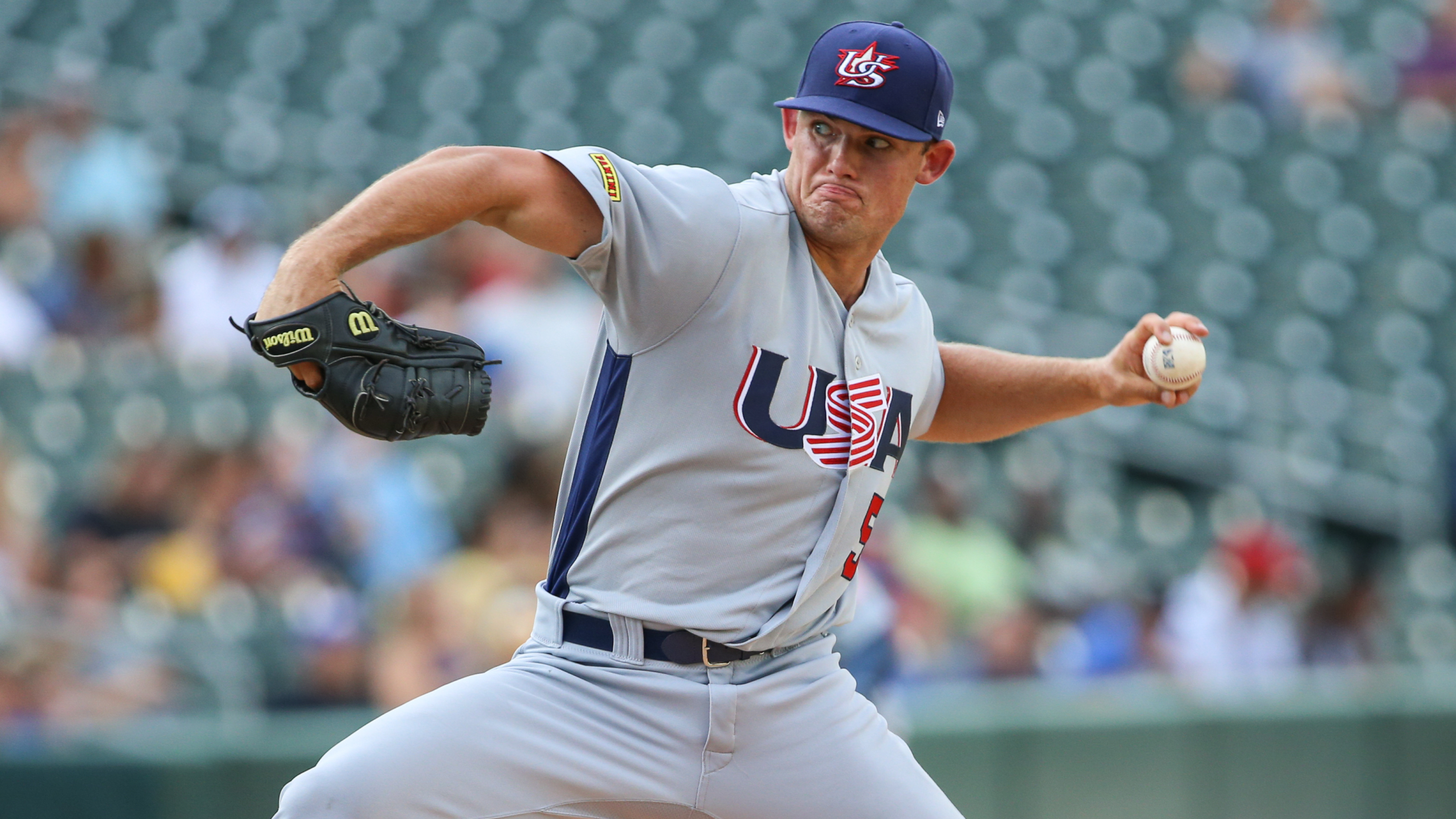 Following the five-round 2020 MLB First-Year Player Draft, MiLB.com takes an organization-by-organization look at each pick with help from team scouting executives. There already was a decent amount of uncertainty going into this year's Draft, between the shortened format and significantly reduced amount of recent scouting information as a result
Minor Leaguers open up about big league dads
Prospects share stories about favorite times with famous fathers
To commemorate Father's Day, MiLB.com asked Minor Leaguers whose dads played in the big leagues to share their favorite stories, memories and advice. Some reminisced about childhood, while others recalled moments in their own baseball careers. Some are even dads themselves. All had one thing in common: they consider their
The Show Before the Show: Episode 263
Royals' Witt discusses road after being No. 2 pick, fatherly advice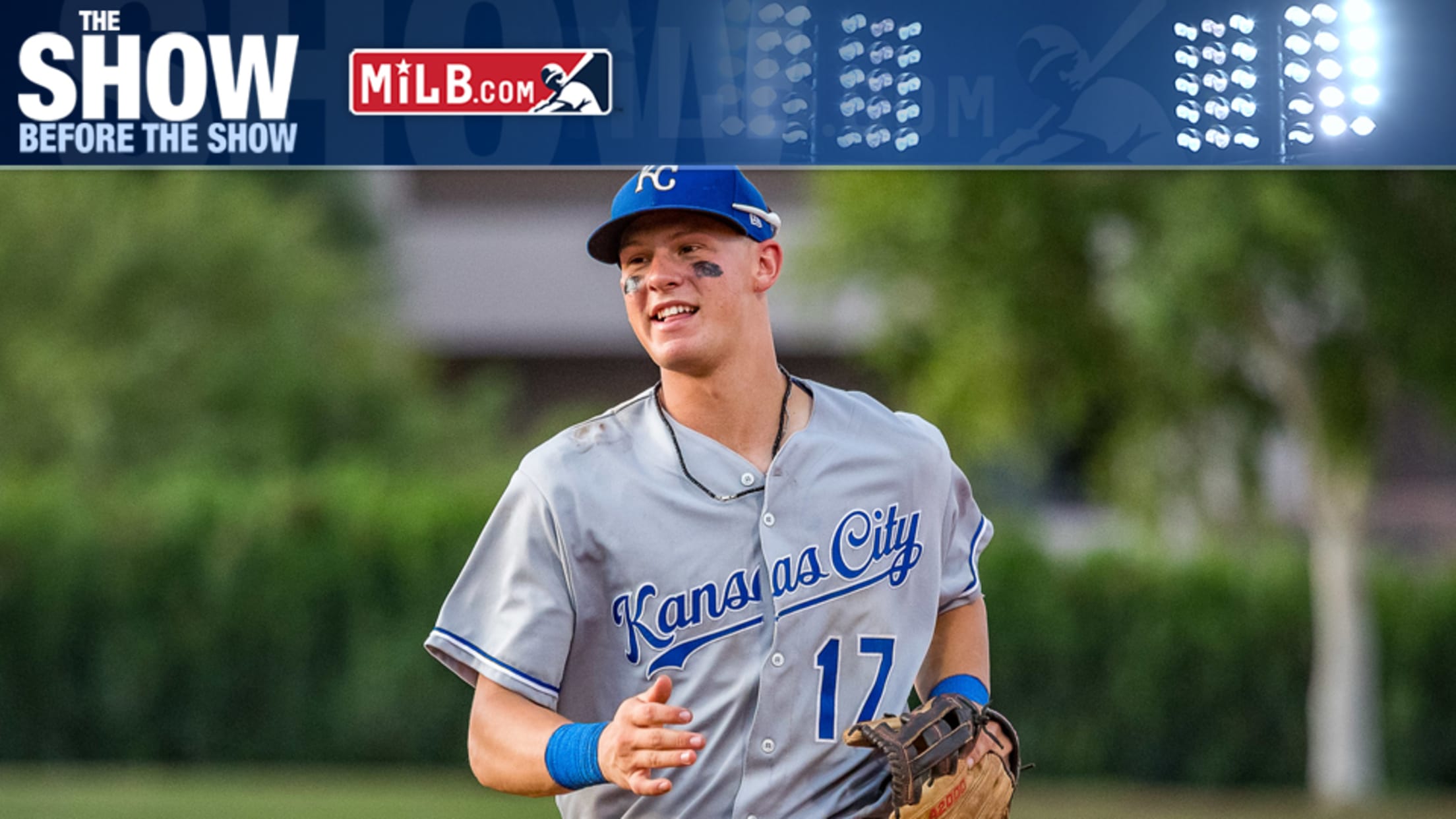 Check out the latest episode of The Show Before the Show, MiLB.com's official podcast. A segment rundown is listed below, in case you want to skip to a particular section. Like the podcast? Subscribe, rate and review "Minor League Baseball podcast" on iTunes. The podcast is also available via Spotify,
The Show Before the Show: Episode 260
Royals' Heath discusses what needs to change, his platform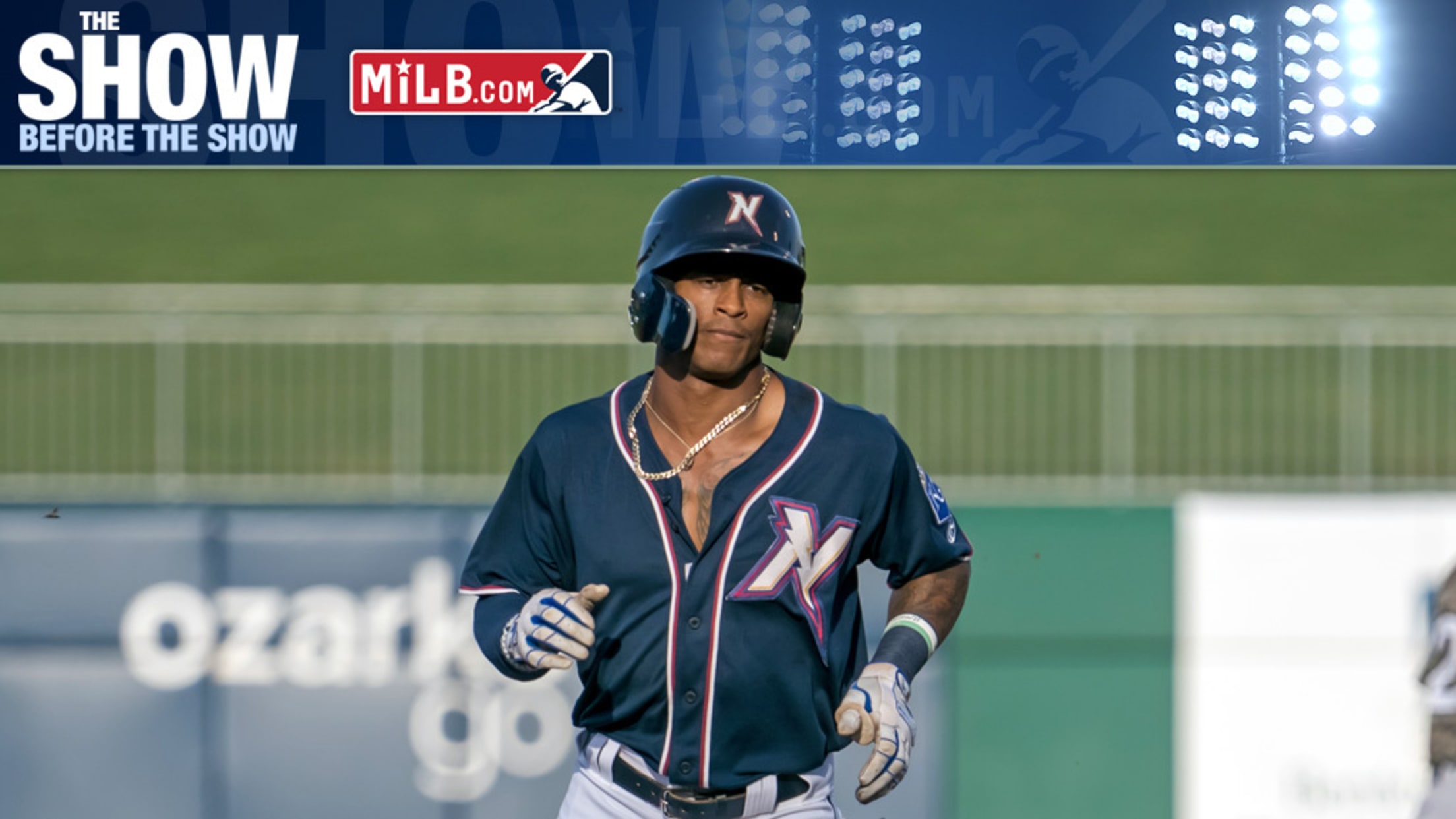 Check out the latest episode of The Show Before the Show, MiLB.com's official podcast. A segment rundown is listed below, in case you want to skip to a particular section. Like the podcast? Subscribe, rate and review "Minor League Baseball podcast" on iTunes. The podcast is also available via Spotify,
The Show Before the Show: Episode 258
Royals' Bubic breaks down what made him MiLB strikeout leader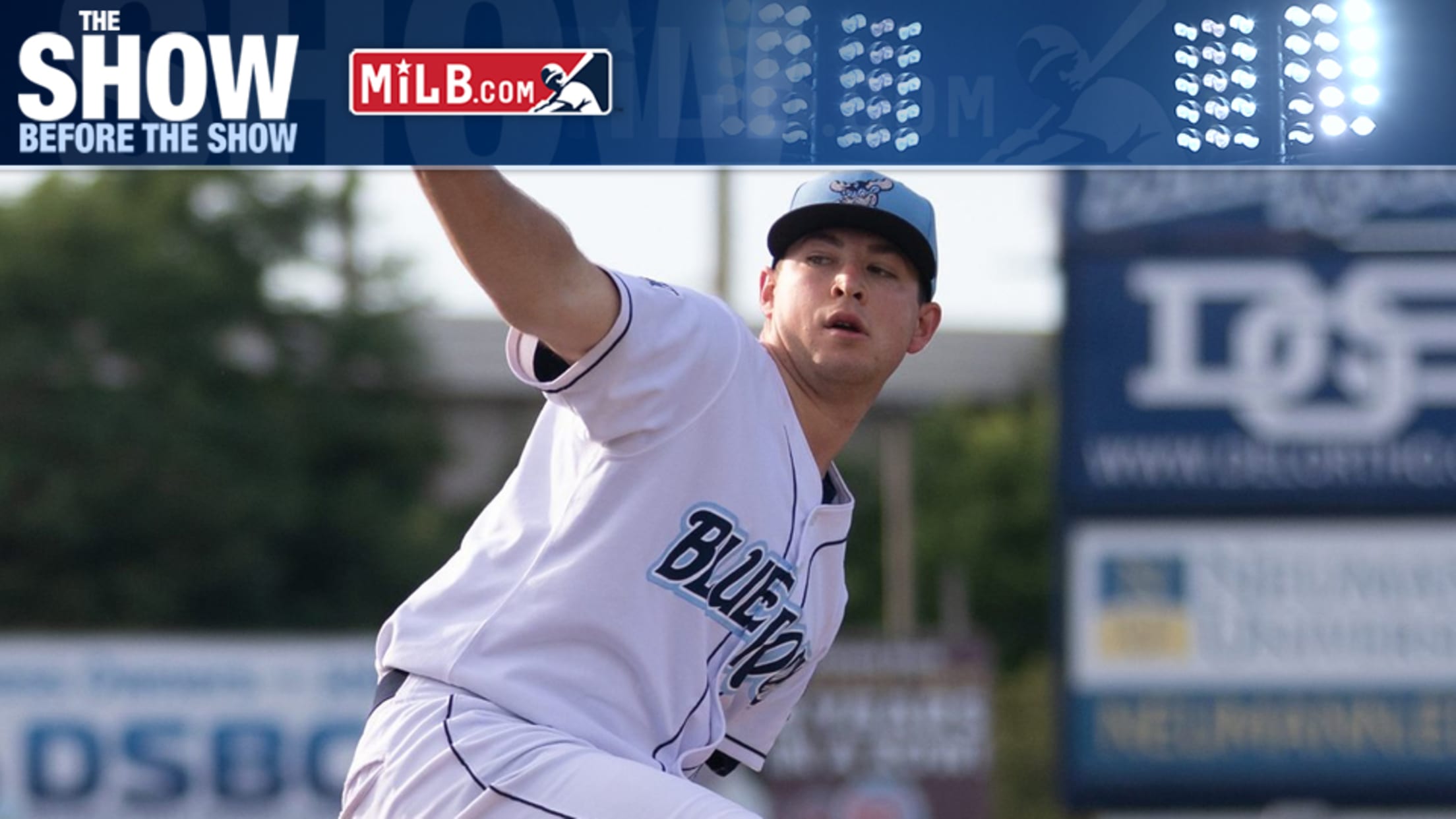 Check out the latest episode of The Show Before the Show, MiLB.com's official podcast. A segment rundown is listed below, in case you want to skip to a particular section. Like the podcast? Subscribe, rate and review "The Show Before the Show" on iTunes. The podcast is also available via
Smith, Herrera hurl Nats' first no-hitter
NW Arkansas also turns triple play behind Royals prospects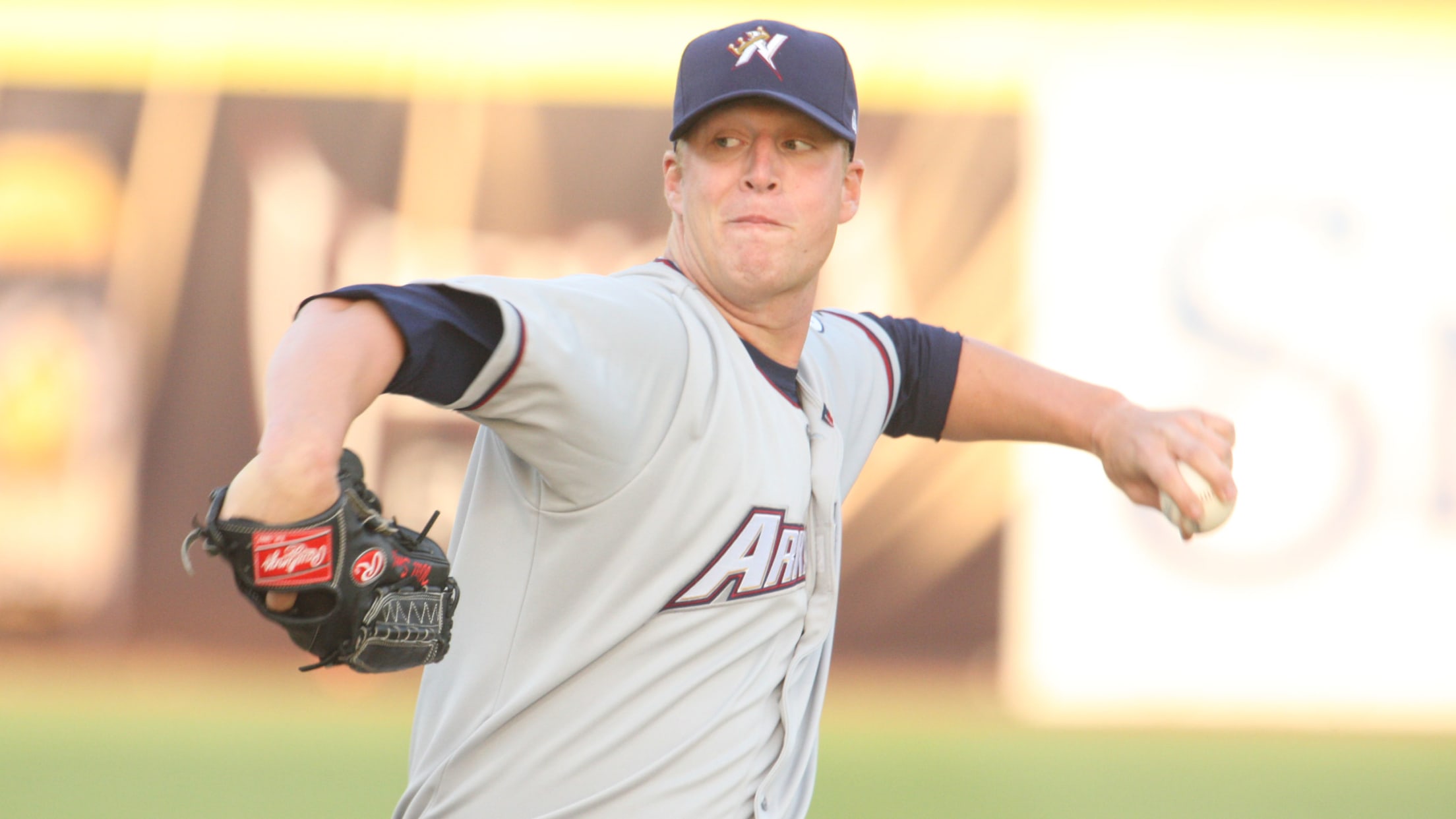 Tuesday was a night of firsts for the Northwest Arkansas Naturals, one helping produce the other. Aided by the first triple play in team history, Will Smith combined with Kelvin Herrera on the Naturals' first no-hitter as Northwest Arkansas edged the Arkansas Travelers, 1-0. Seeking his third straight win, Smith