River Cats late comeback stopped short
Sands doubles and scores twice in first game with Sacramento
WEST SACRAMENTO, CA - In their first game since the All-Star break, the Sacramento River Cats (39-52) fell behind early Thursday night to the Salt Lake Bees (46-45), and a late comeback stalled resulting in a 9-4 loss.
Shaw crushes 15th home run of season
Black strikes out three while touching 102 on radar gun
WEST SACRAMENTO, CA -- Outfielder Chris Shaw ignited a three-run rally in the sixth inning with his 15th home run of the year but the Sacramento River Cats (36-46) fell short, losing 4-3 to the Fresno Grizzlies (48-33).Shaw's 439-foot blast got things going during the sixth-inning comeback attempt, followed by
Dorados down Dodgers with late-inning rally
Camarena excellent again for second scoreless outing of season
WEST SACRAMENTO, CA -- Dorados de Sacramento (29-30) drew seven walks in the final two innings en route to a 7-4 victory over the Oklahoma City Dodgers (33-21) to begin the homestand.Lefty Daniel Camarena pitched 5.2 scoreless innings and struck out four as his ERA continues to fall, now 0.51
River Cats drop series finale, but win series in El Paso
Slater's hit and stolen bases unable to spark River Cats offense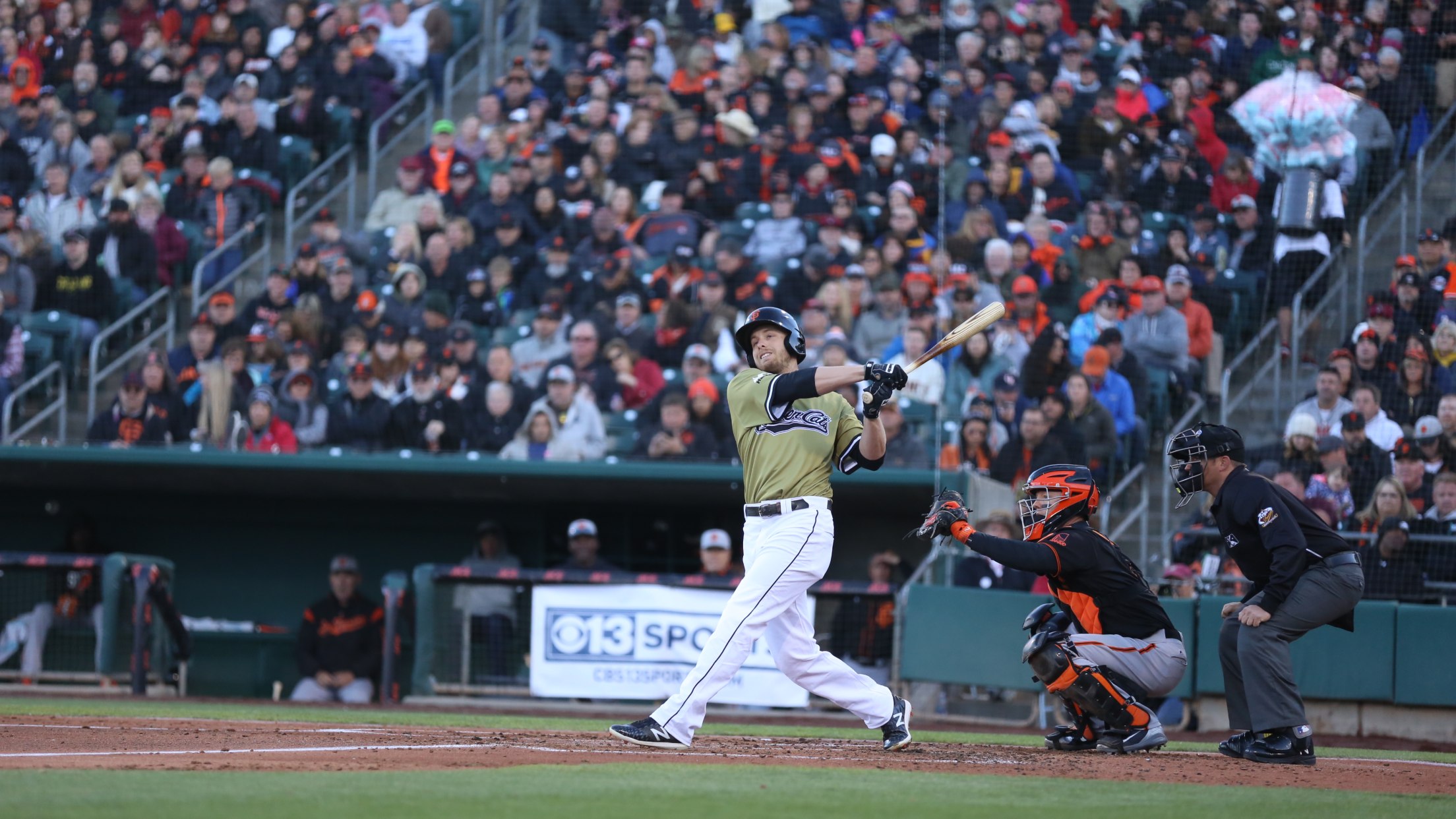 EL PASO, TX - The Sacramento River Cats (28-30) fell to the El Paso Chihuahuas (28-30) by the final score of 5-0 in the series finale on Sunday evening, but head home taking three of five in El Paso.
Beede strikes out seven in win over El Paso
Jones crushes three-run homer in first to jumpstart River Cats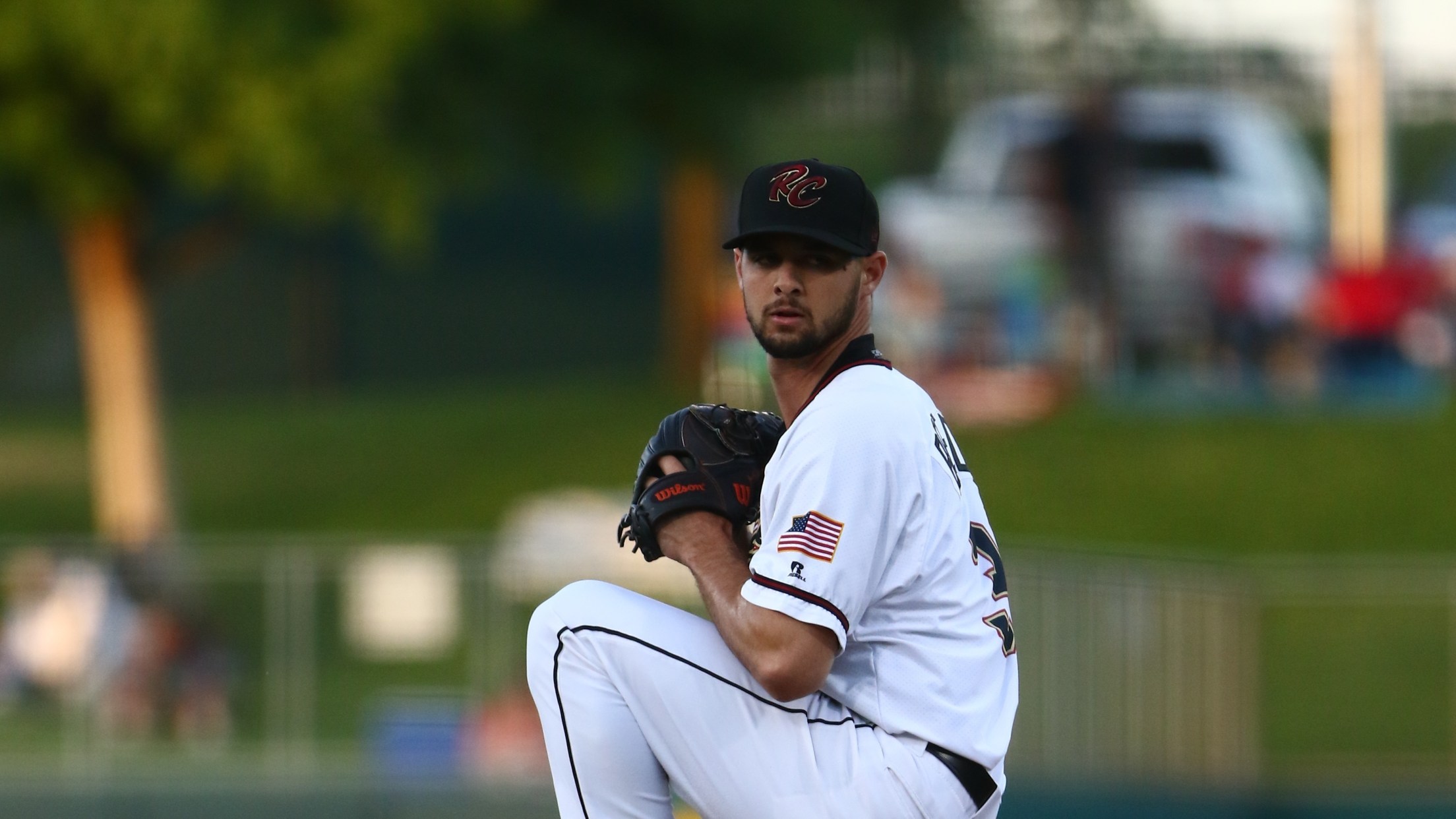 EL PASO, TX -- Right-hander Tyler Beede issued five free passes, but allowed just one hit and one run as the Sacramento River Cats (27-29) won 8-1 for their second victory in a row over the El Paso Chihuahuas (27-29).Beede struck out seven to tie his season-high, which he set
River Cats drop a wild one in Salt Lake
Sacramento puts up eleven runs on fifteen hits, but Salt Lake prevails 12-11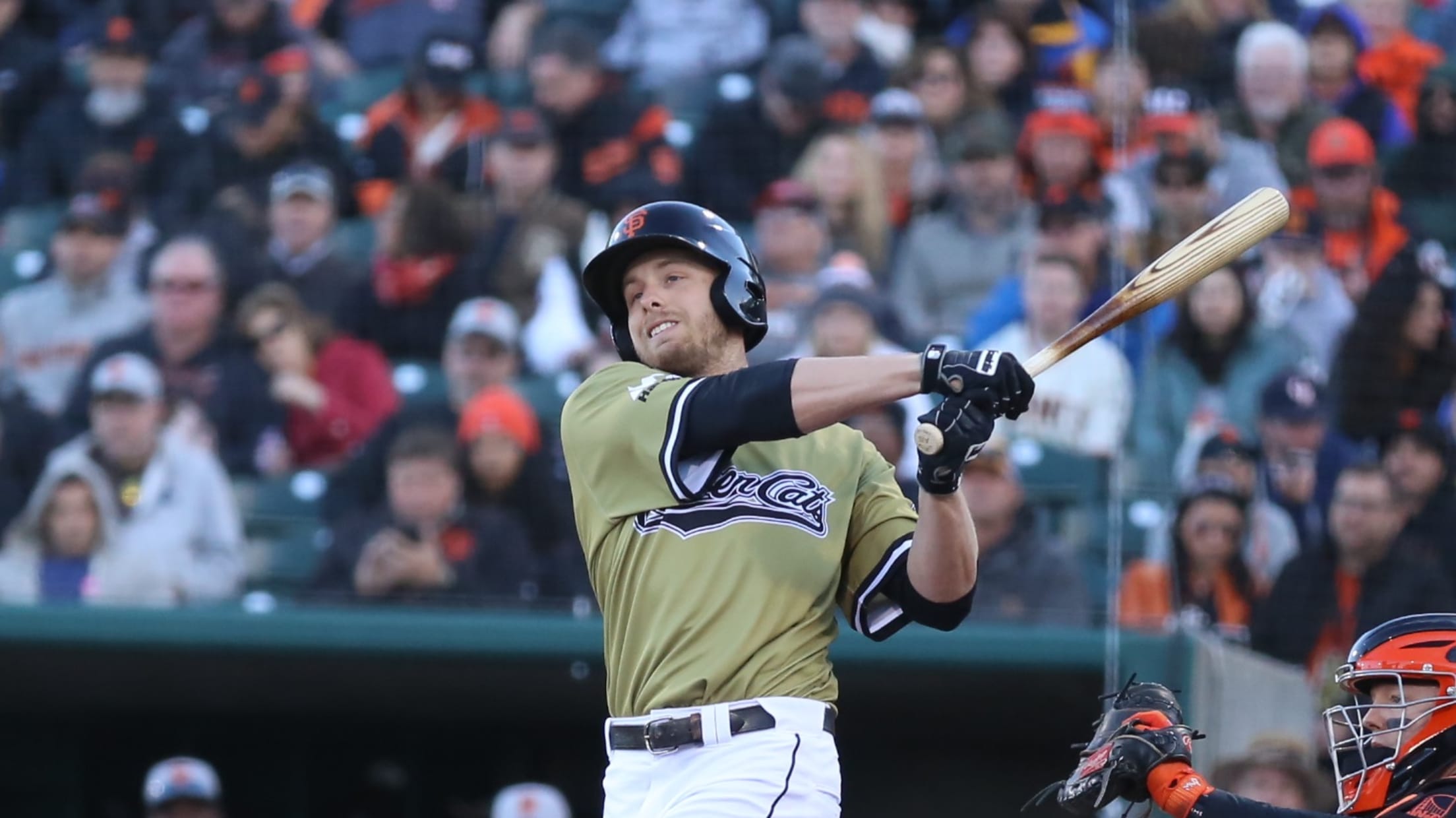 SALT LAKE CITY, UT - The Sacramento River Cats (20-21) fell to the Salt Lake Bees (24-17) 12-11 in an incredible offensive display from both teams. The teams combined for 23 runs on 33 hits on a windy night at Smith's Ballpark.
Shaw drives in three to push River Cats' streak to five
Perez reaches base four times, scores thrice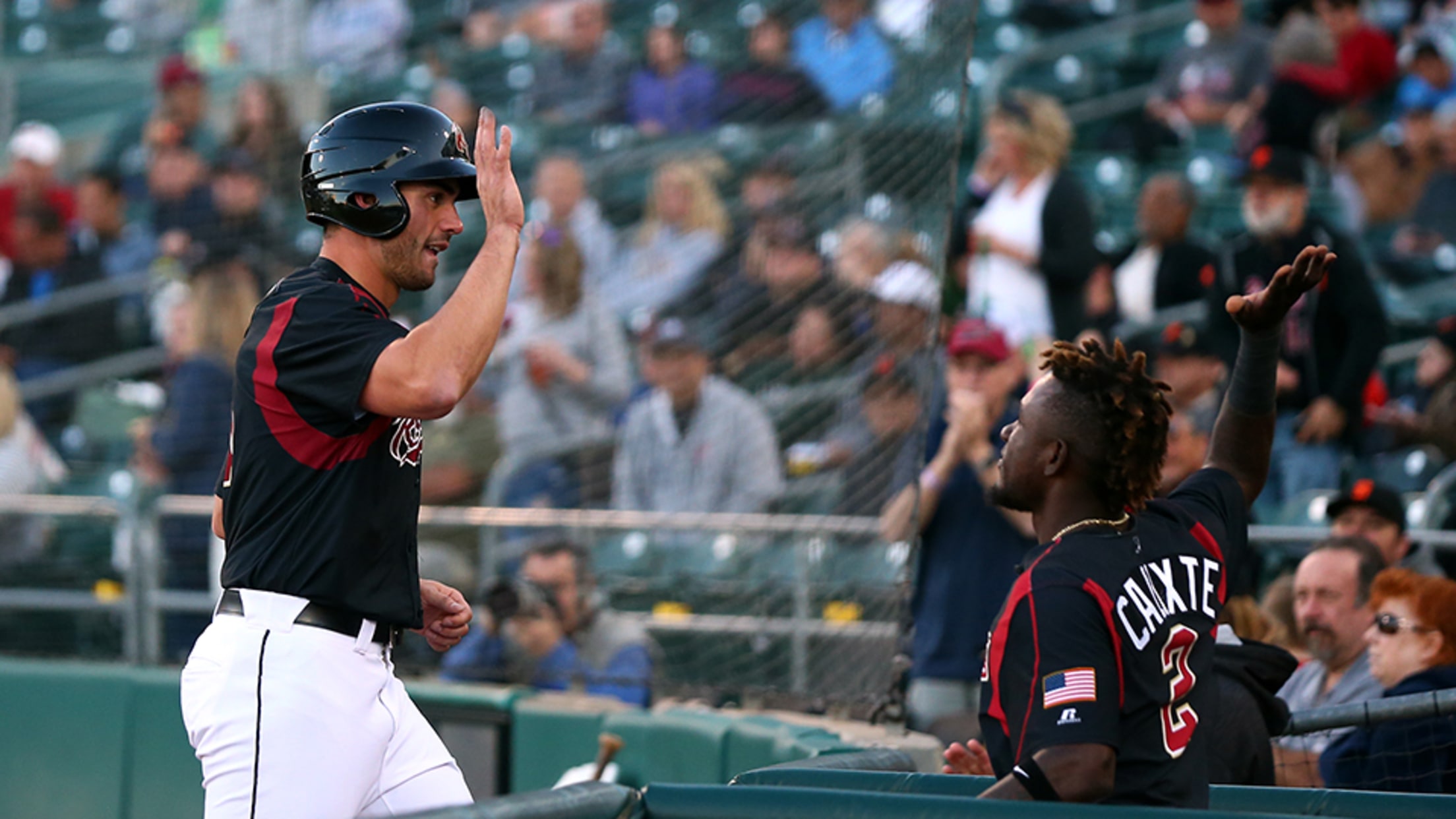 WEST SACRAMENTO, CA -- Outfielder Chris Shaw drove in three of the club's eight runs as the Sacramento River Cats (18-15) increased their winning streak to five games in an 8-4 victory over the Salt Lake Bees (20-14).Equally as important as Shaw's RBIs were outfielder Eury Pérez's three runs scored.
Kelly helps Dorados win fourth straight
Slater, Shaw each launch homers in 7-1 victory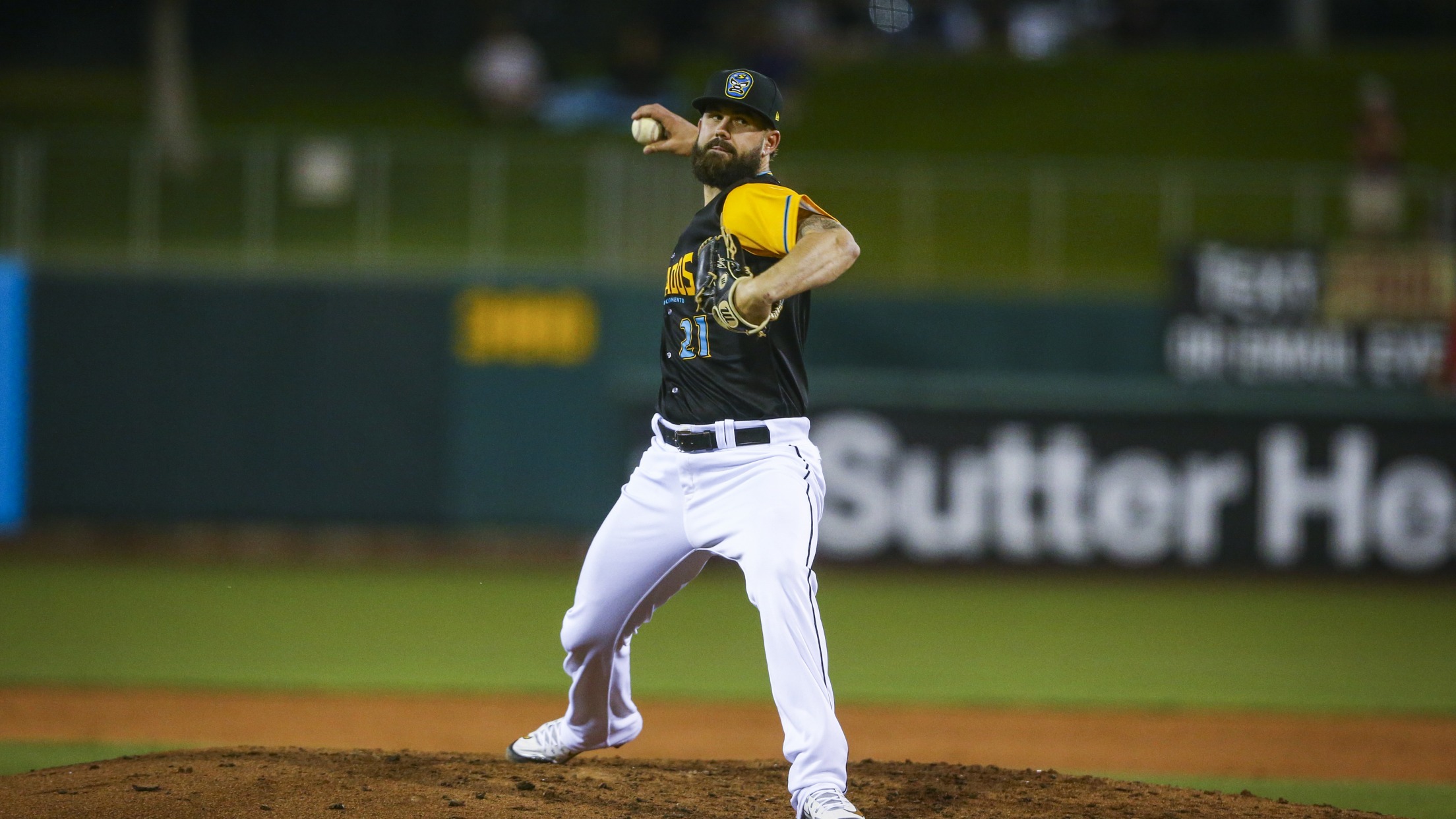 Right-hander Casey Kelly set a team-high for innings pitched, going eight strong to lead the Dorados de Sacramento (17-15) to their fourth straight win in a 7-1 victory over Las Abejas de Salt Lake (20-12).
River Cats pull closer to Grizzlies with series victory
Rodriguez's strong outing shuts down Fresno in series finale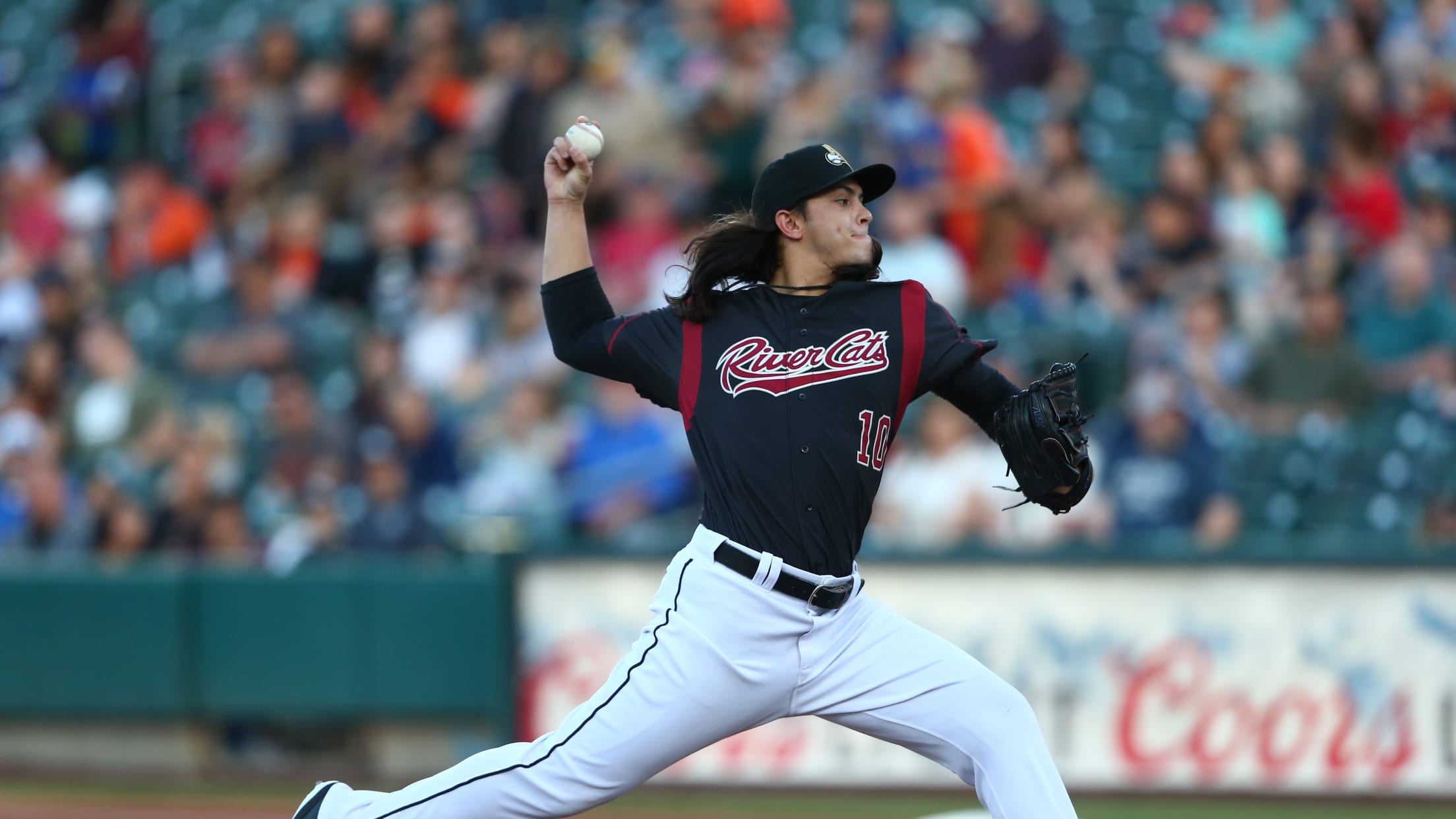 FRESNO, CA - The Sacramento River Cats (16-15) rose above the .500 mark with a 6-3 victory over the Fresno Grizzlies (19-13) on Monday evening. The River Cats are now over .500 for the first time since being 4-3.
Gage's strong start aids in River Cats win
Eury Perez launches first home run since joining club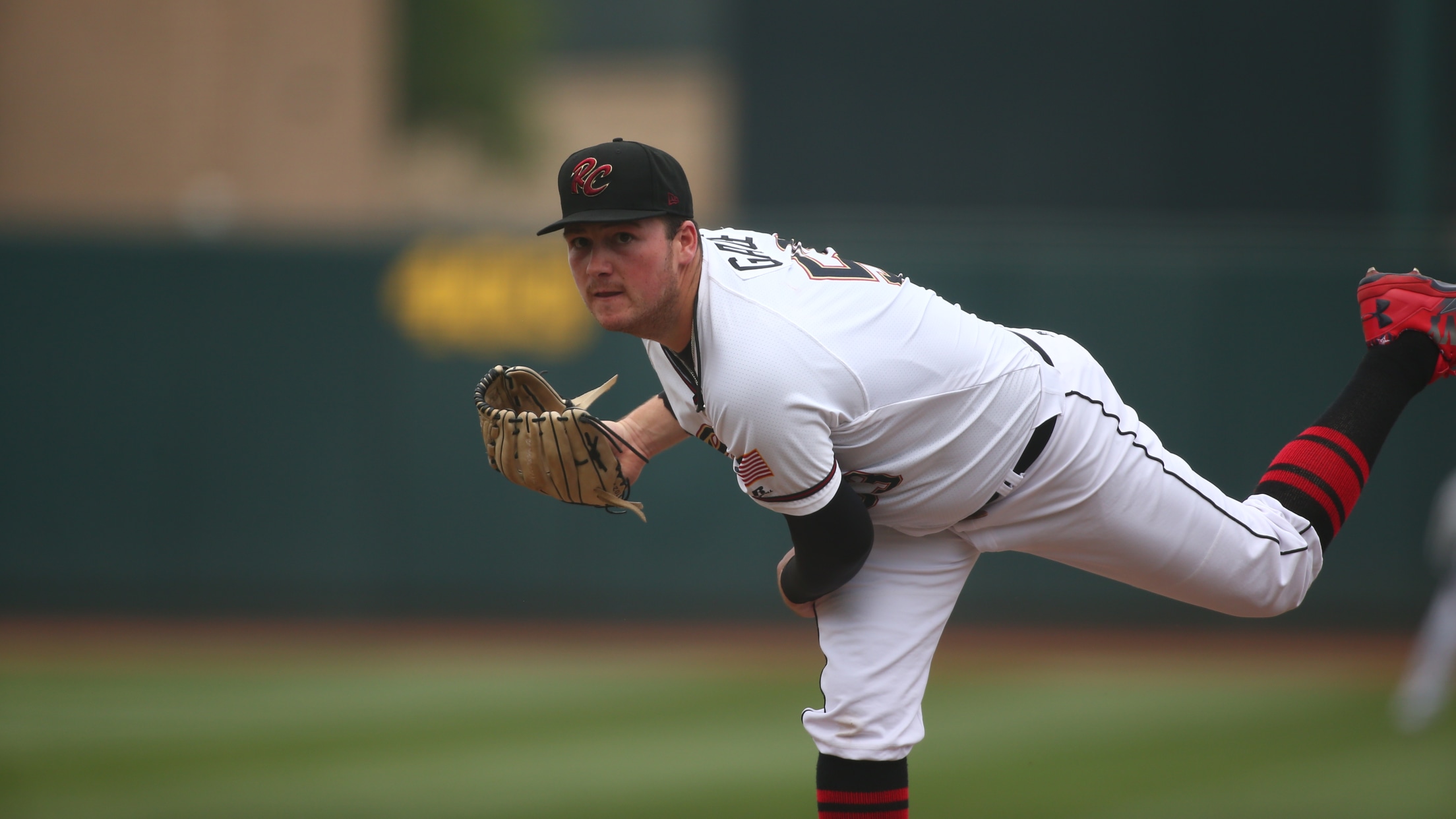 LAS VEGAS, NV -- In what was the earliest game the Sacramento River Cats (12-13) will play this season, lefty Matt Gage was on point after being promoted from Double-A Richmond this weekend. His solid start and a home run from outfielder Eury Pérez were crucial in a 5-1 win
River Cats walk off on Perez single
Pinch runner Madison Younginer, a relief pitcher, scored the winning run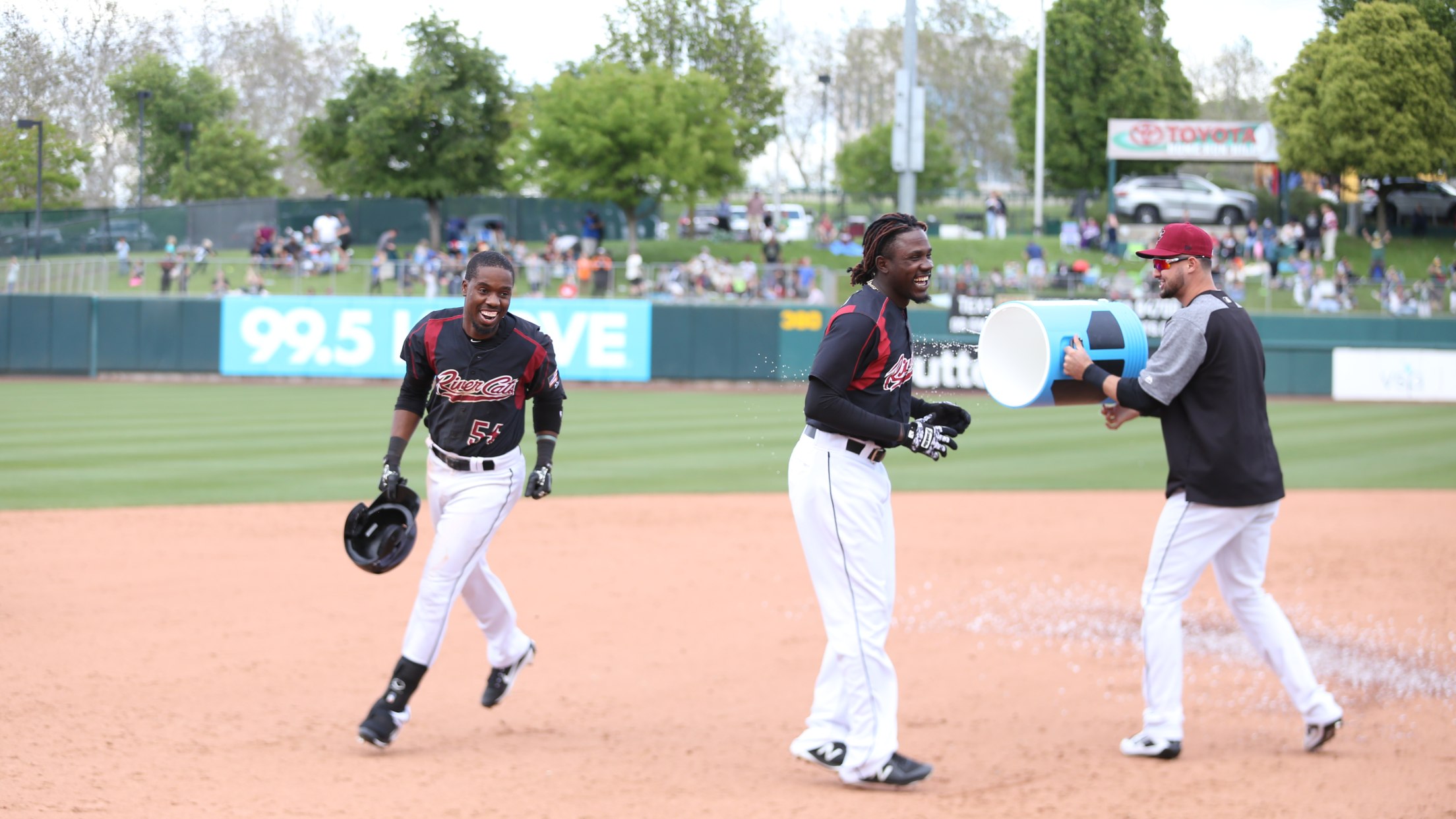 WEST SACRAMENTO, CA -- Sunday afternoon's matinee ended in unusual fashion. The Sacramento River Cats (11-12) and Reno Aces (7-17) were in danger of having play during their 6-6 tie suspended due to a curfew needing to be implemented to accommodate Reno's travel plans to El Paso, Texas. But outfielder
River Cats unable to come back in Beede's first Sacramento start
d'Arnaud's third homer not enough to overcome Bees' early runs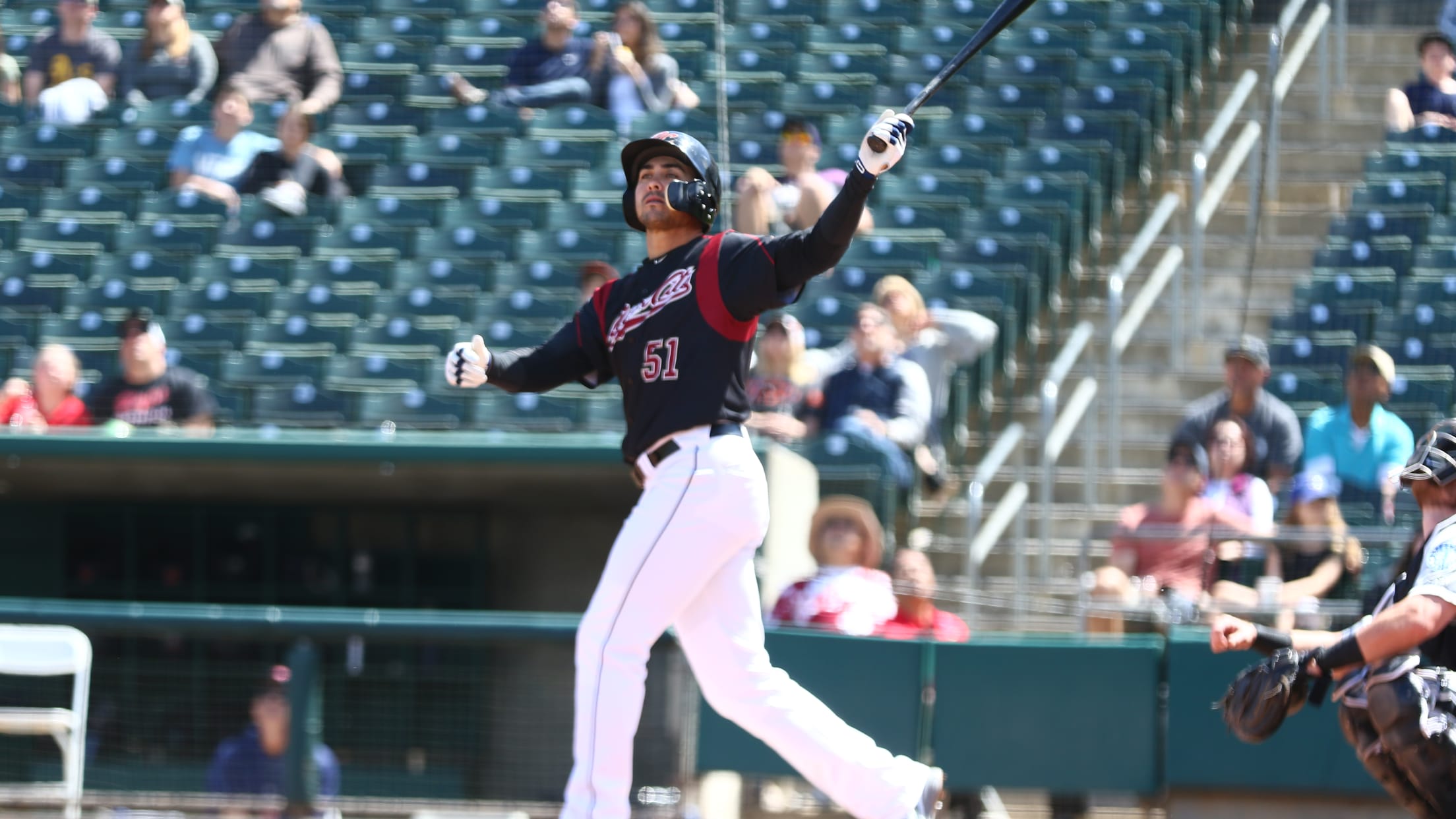 SALT LAKE CITY, UT - The Salt Lake Bees (9-6) took down the Sacramento River Cats (6-9) by a score of 4-3 Friday night. Giants No.4 overall prospect right-hander Tyler Beede allowed four earned runs in the first three innings and despite hitting three batters, he regained his composure to