Murray, Conine carry changing Jays system
After star prospects graduate, others emerge to lead solid group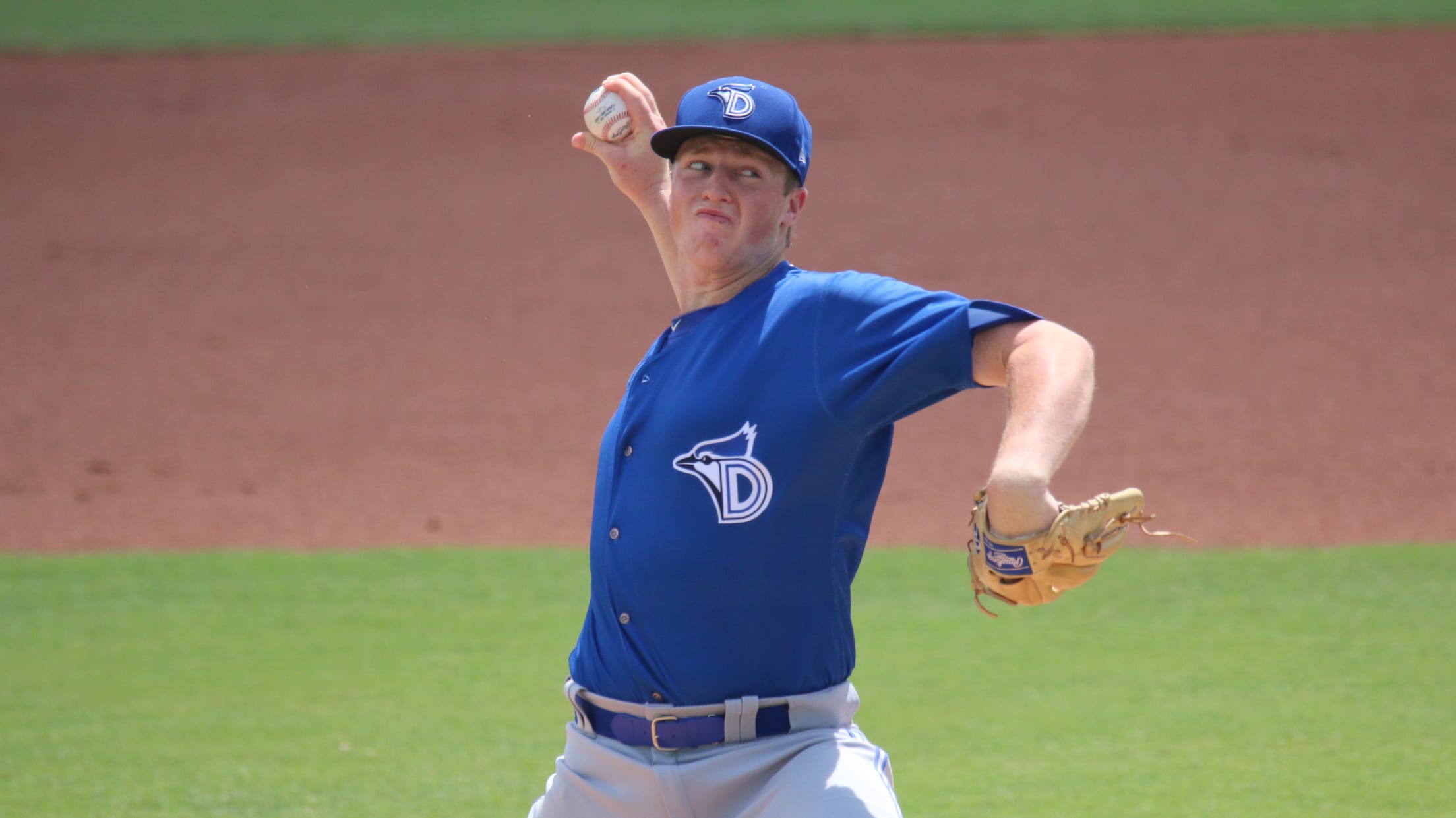 Each offseason, MiLB.com goes position by position across each system and honors the players -- regardless of age or prospect status -- who had the best seasons in their organization. Click here to locate your favorite club.The Blue Jays began the season with four players on MLB.com's list of Top-100 prospects, with
Chisholm, Widener show bite for D-backs
Consistency abounds across Arizona's Minor League system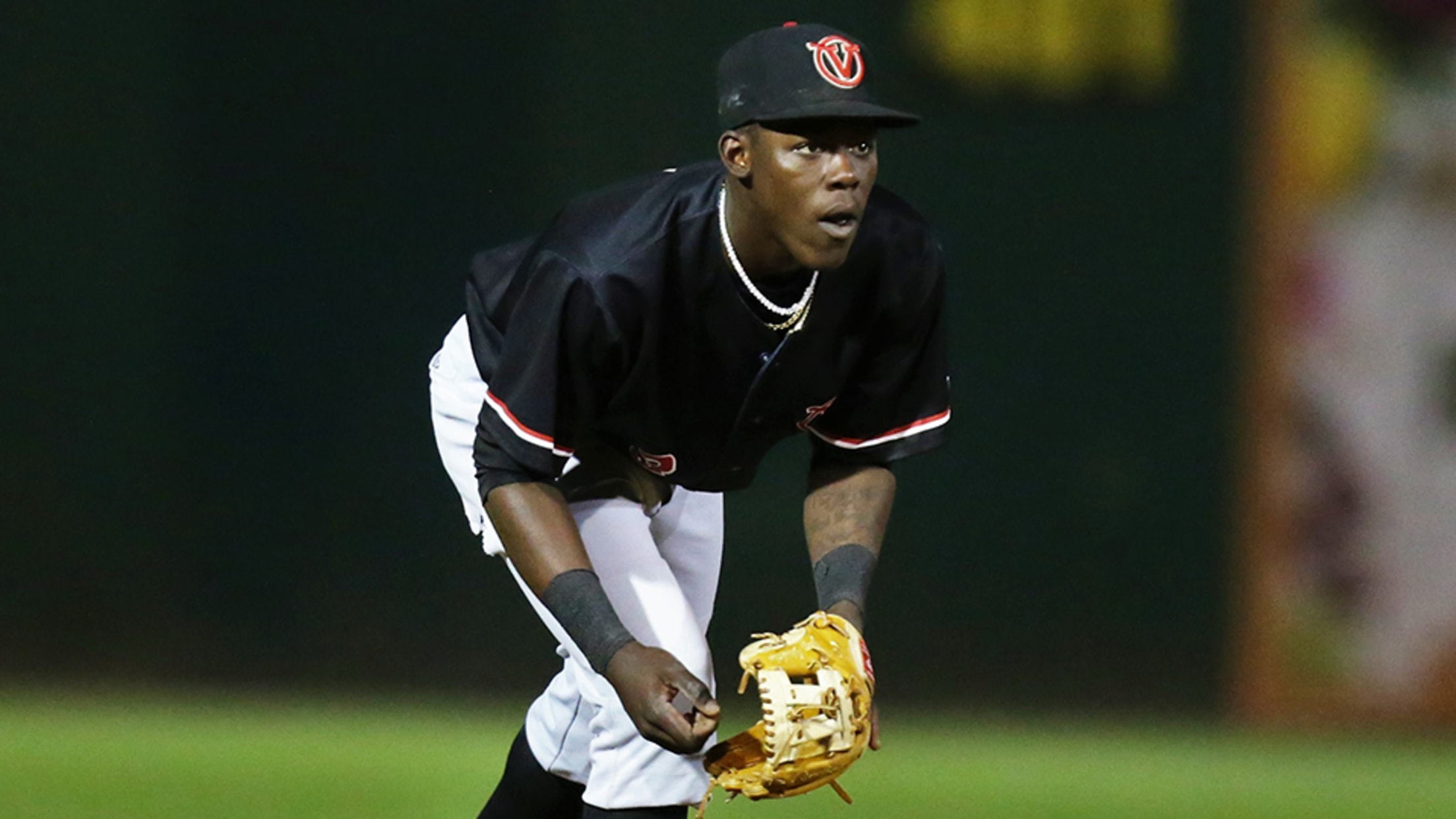 Each offseason, MiLB.com goes position by position across each system and honors the players -- regardless of age or prospect status -- who had the best seasons in their organization. Click here to locate your favorite club.The D-backs have only one player on MLB.com's Top 100 prospect list: Jon Duplantier checks
Aces Win Series Behind Back-to-Back Home Runs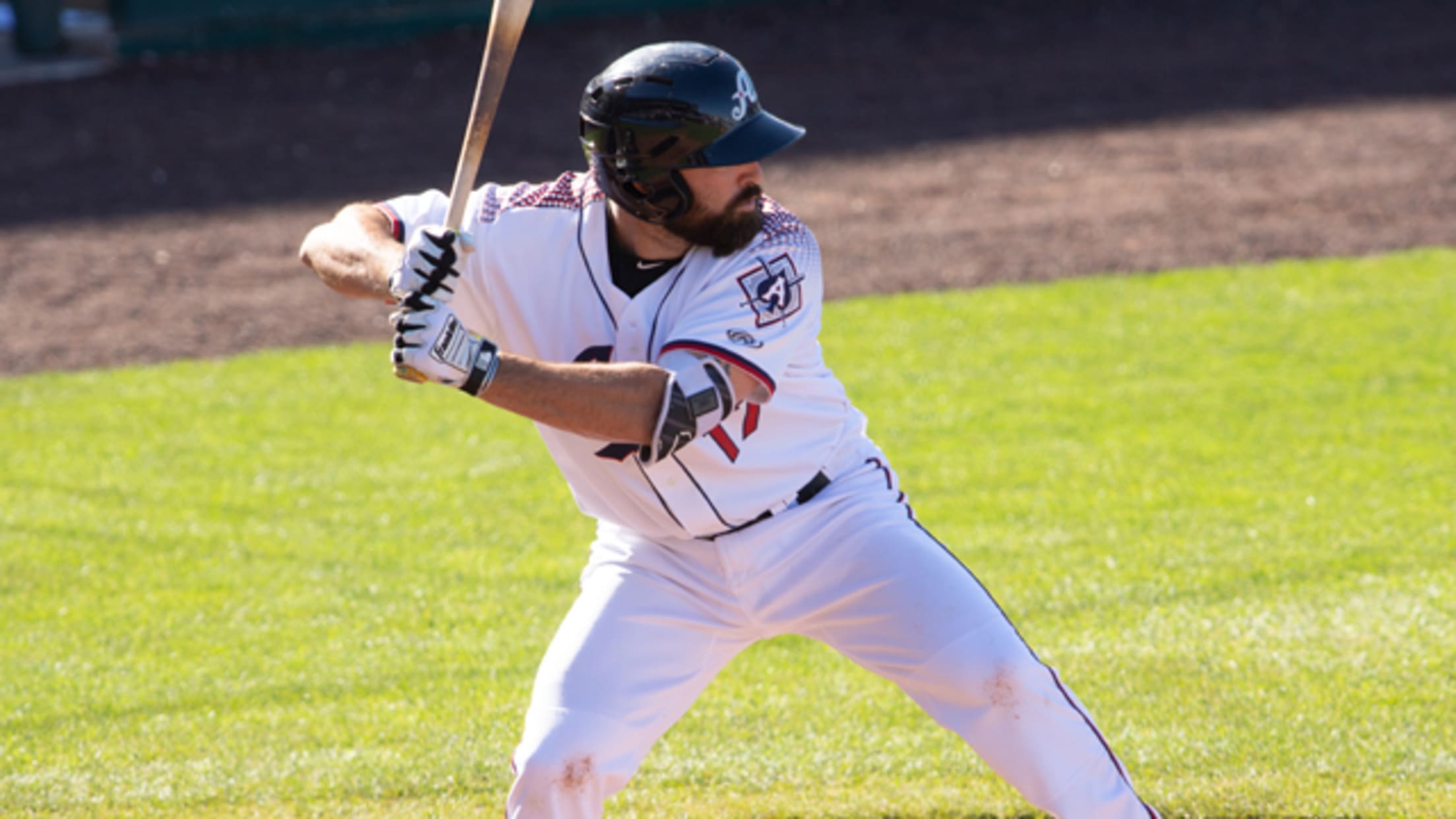 Reno, Nev. - Reno took the final game of the four-game set against the Rainiers tonight by a score of 5-3. Neftalí Feliz tossed a gem, allowing one run on four hits over six innings of work. Sócrates Brito and Cody Decker led the power charge with back-to-back jacks in
Brito Named Triple-A Baseball Player of the Month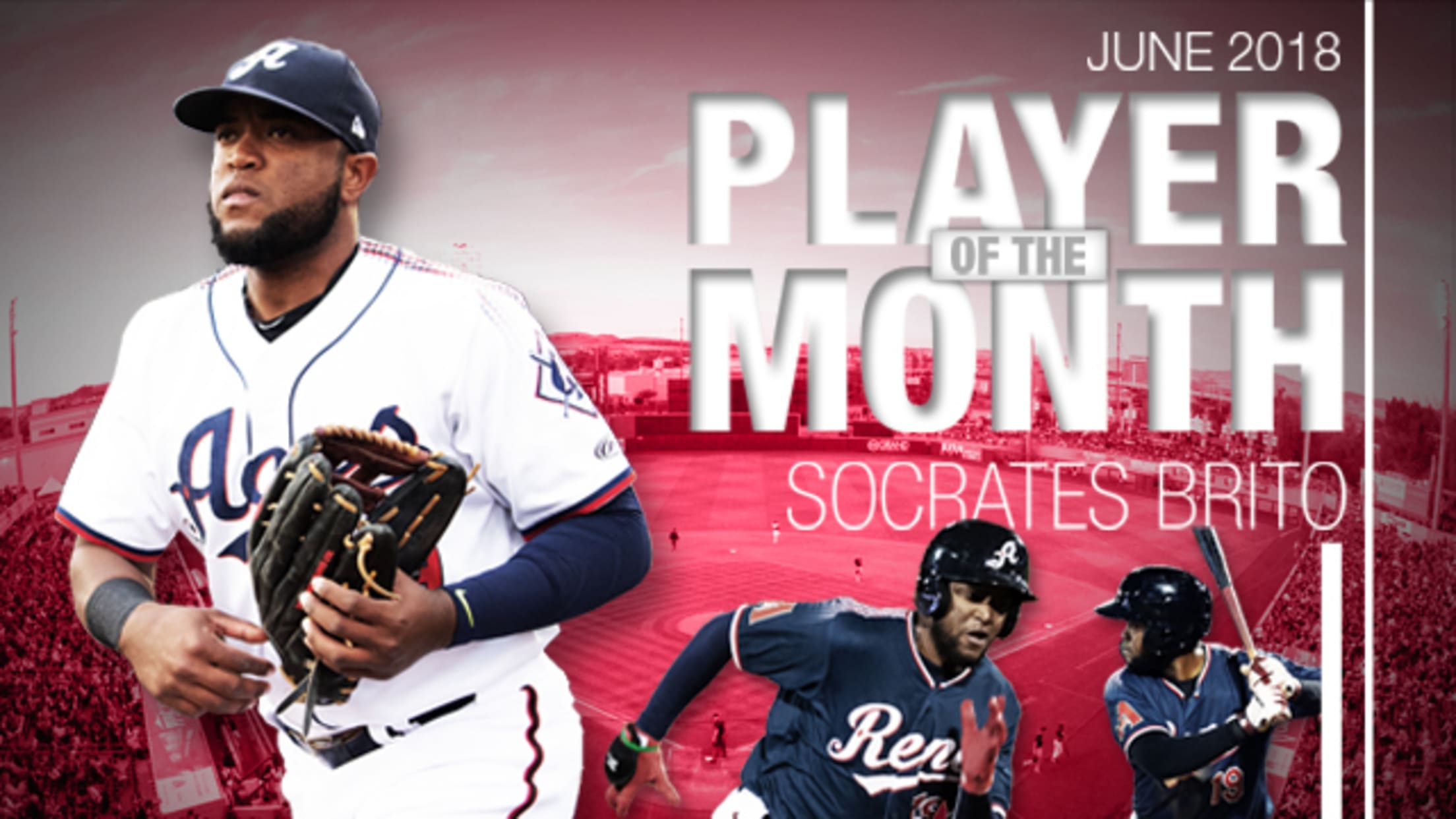 ST. PETERSBURG, Fla. - Minor League Baseball today announced the Player of the Month Award winners for each of the 10 full season leagues for the month of June. Each winner will receive an award from Minor League Baseball in recognition of the honor.Charlotte Knights (White Sox) right-hander Donn Roach
All-Star Brito earns June honors
Reno OF posts highest slugging percentage and OPS in professional baseball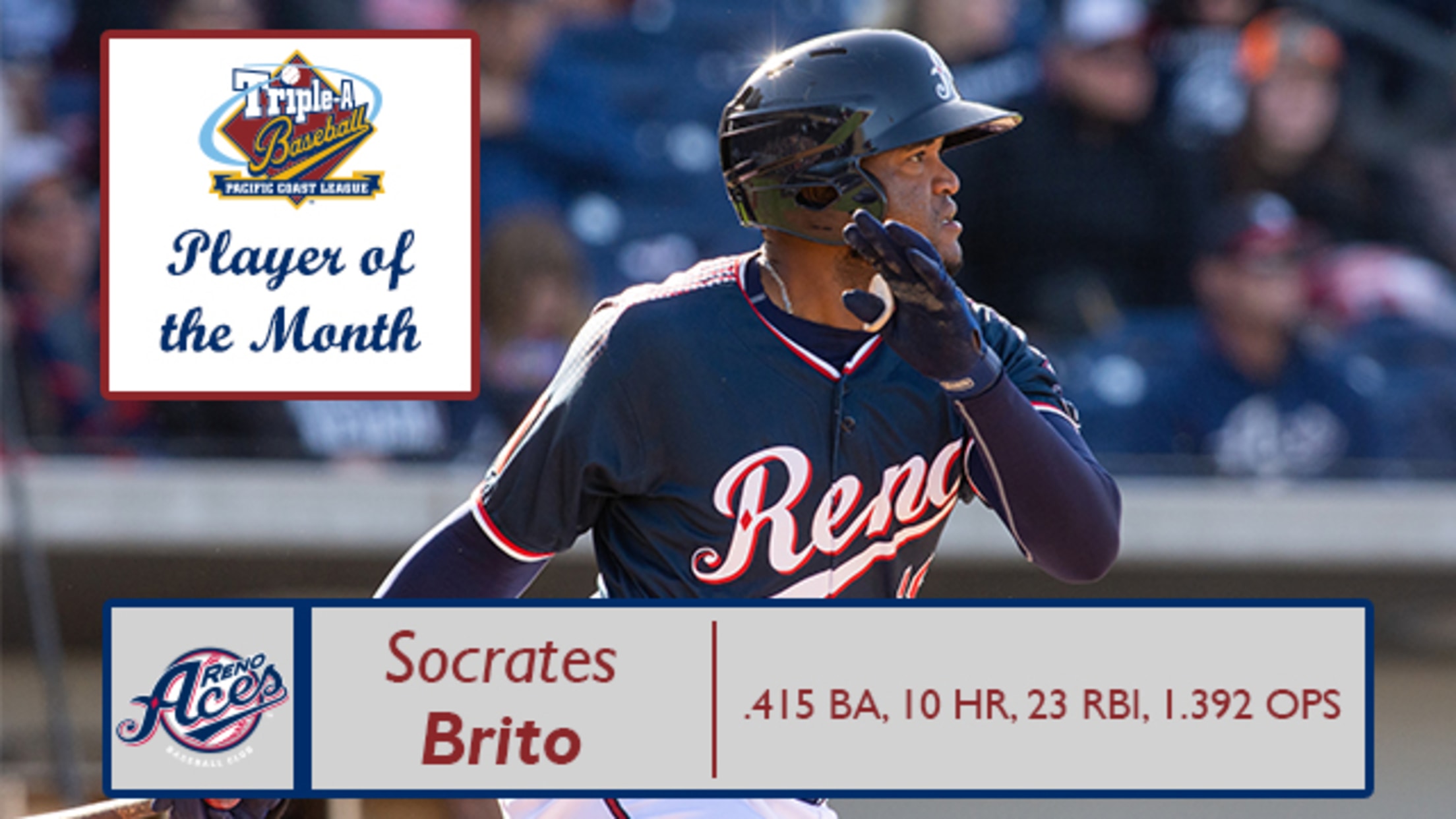 ROUND ROCK, Texas - A week after being named an All-Star, Reno Aces outfielder Sócrates Brito has been voted by the League's field managers as Minor League Baseball's Pacific Coast League June Player of the Month. Brito, along with winners from other leagues, will be presented with an award from
Socrates Brito Earns Player of the Month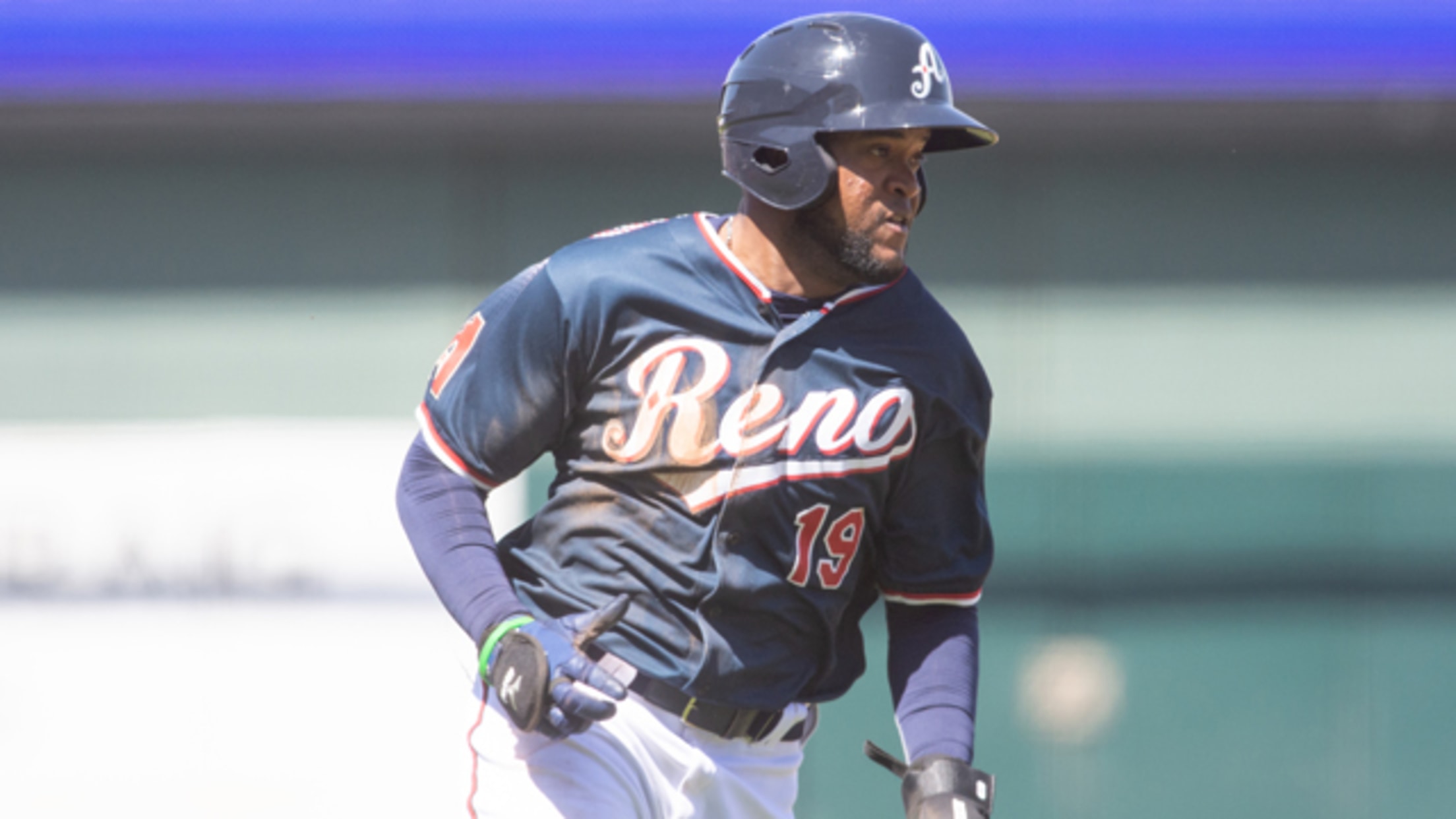 Round Rock, TX. - A week after being named an All-Star, Reno Aces outfielder Sócrates Brito has been voted by the League's field managers as Minor League Baseball's Pacific Coast League June Player of the Month. Brito, along with winners from other leagues, will be presented with an award from
Socrates Brito Named to Triple-A All-Star Game
Brito Set to Represent Biggest Little City in Columbus, Ohio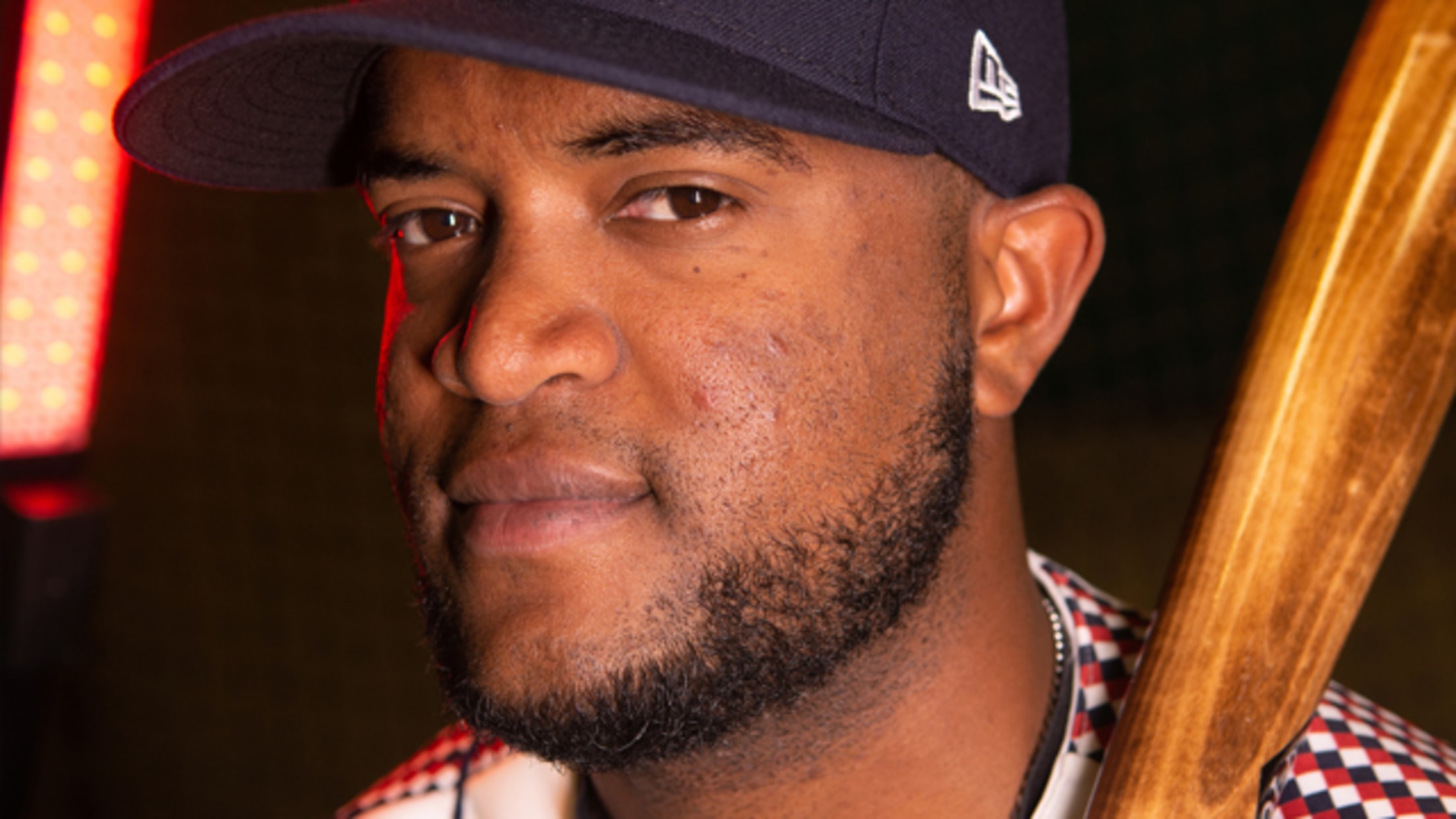 ROUND ROCK, Texas - With the 2018 Huntington Bank Triple-A All-Star Game presented by Gildan less than two weeks away, the Pacific Coast League today unveiled its roster. The 31st annual contest, which pits the top talent from each of the two Leagues at Minor League Baseball's highest level, will be
PCL reveals 2018 All-Star roster
Top prospects Tucker, Verdugo, Urias highlight youthful roster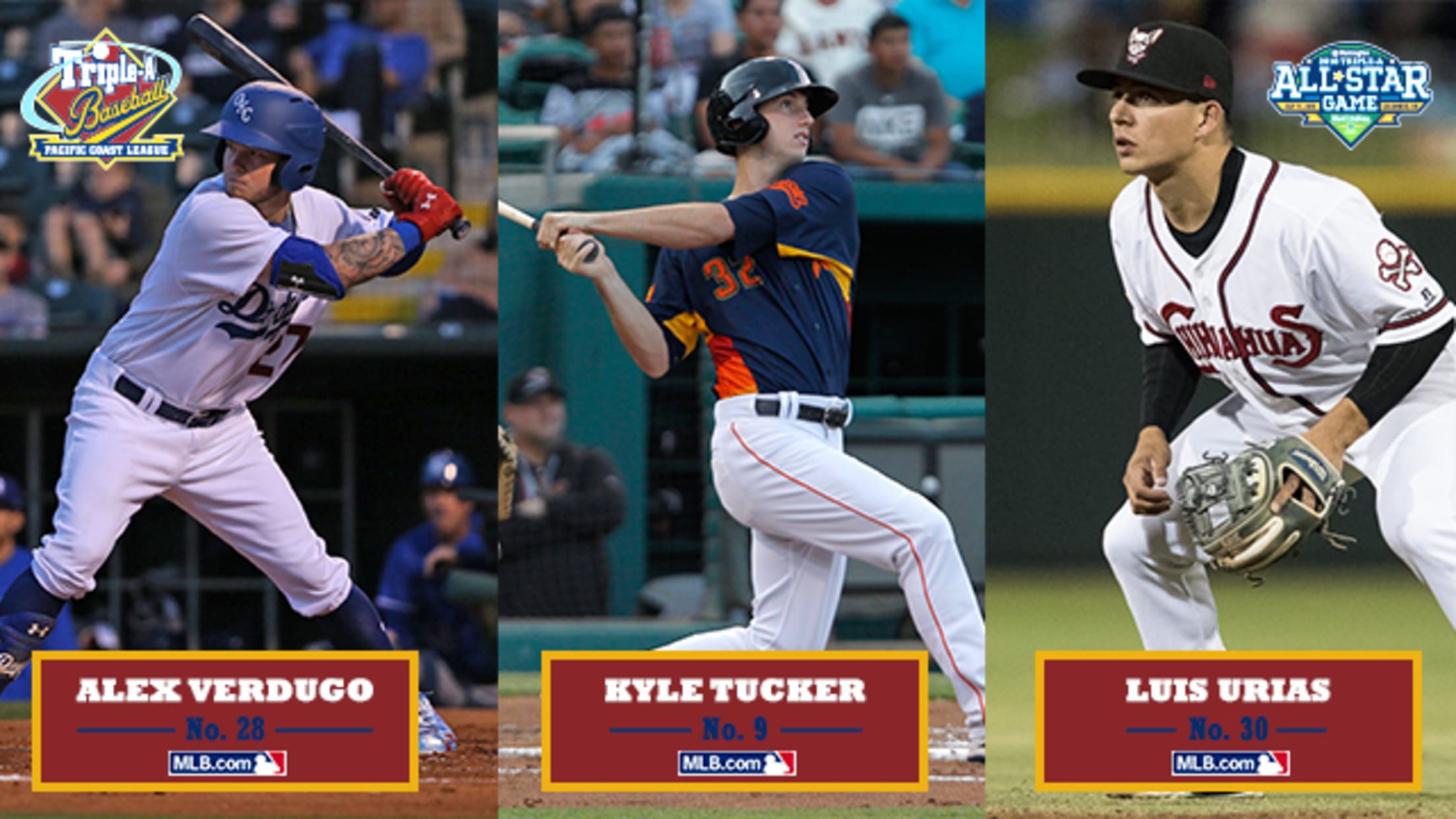 With the Huntington Bank Triple-A All-Star Game presented by Gildan less than two weeks away, the Pacific Coast League unveiled its roster. The 31st annual contest, which pits the top talent from each of the two Leagues at Minor League Baseball's highest level, will be played on Wednesday, July 11
Tucker, Verdugo, Urias lead PCL All-Stars
Three top-100 prospects join Blash, Hudson on talented squad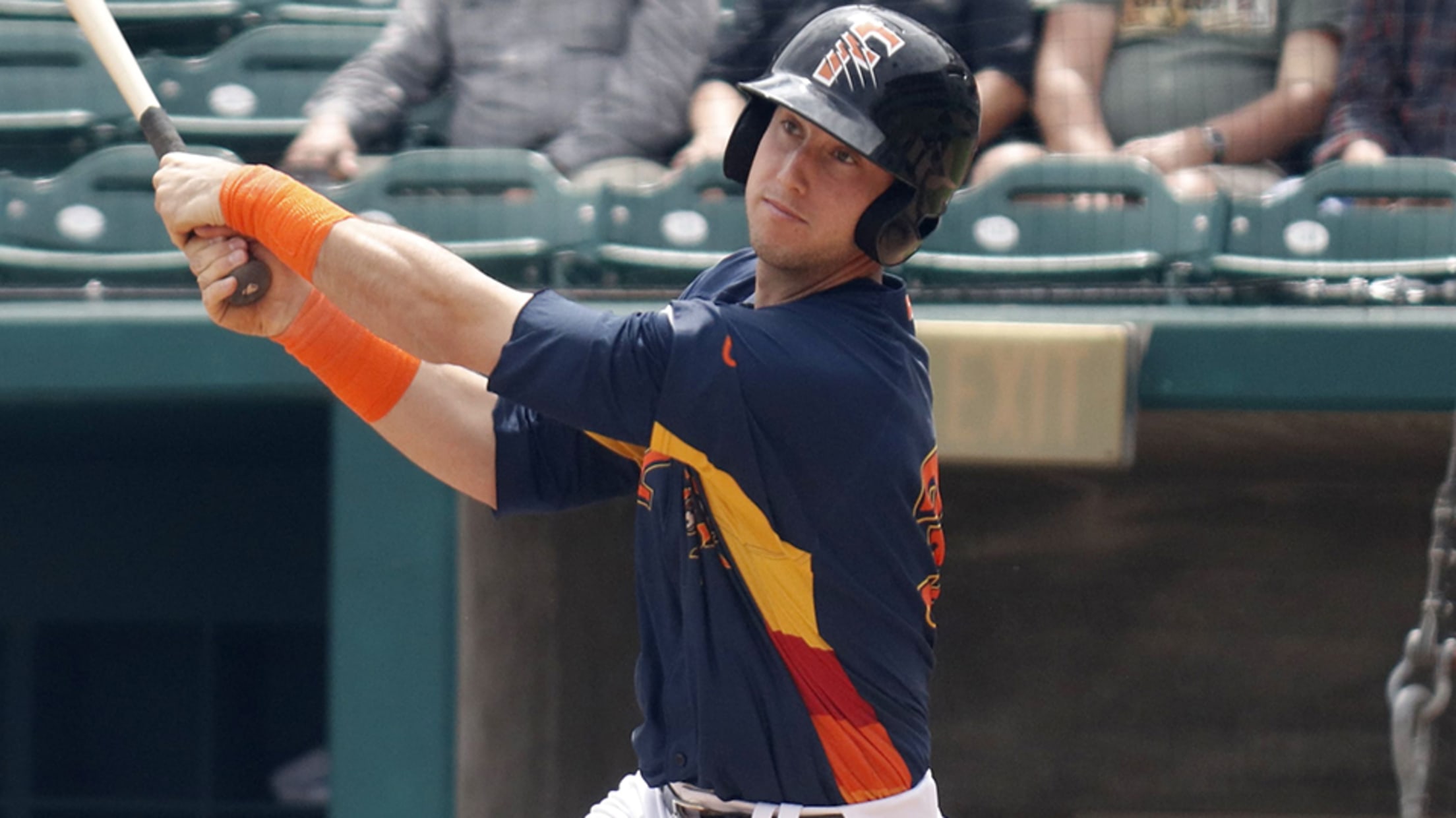 The International League announced its All-Star representatives Wednesday, and now they know exactly whom they'll be facing July 11 in Columbus, Ohio.Top-100 prospectsKyle Tucker, Alex Verdugo and Luis Urías highlight the Pacific Coast League All-Star roster that will head to Huntington Park next month, that circuit announced Thursday.
Prospect Roundup: Games of June 26
Adell continues to crush balls; Allard continues push to Atlanta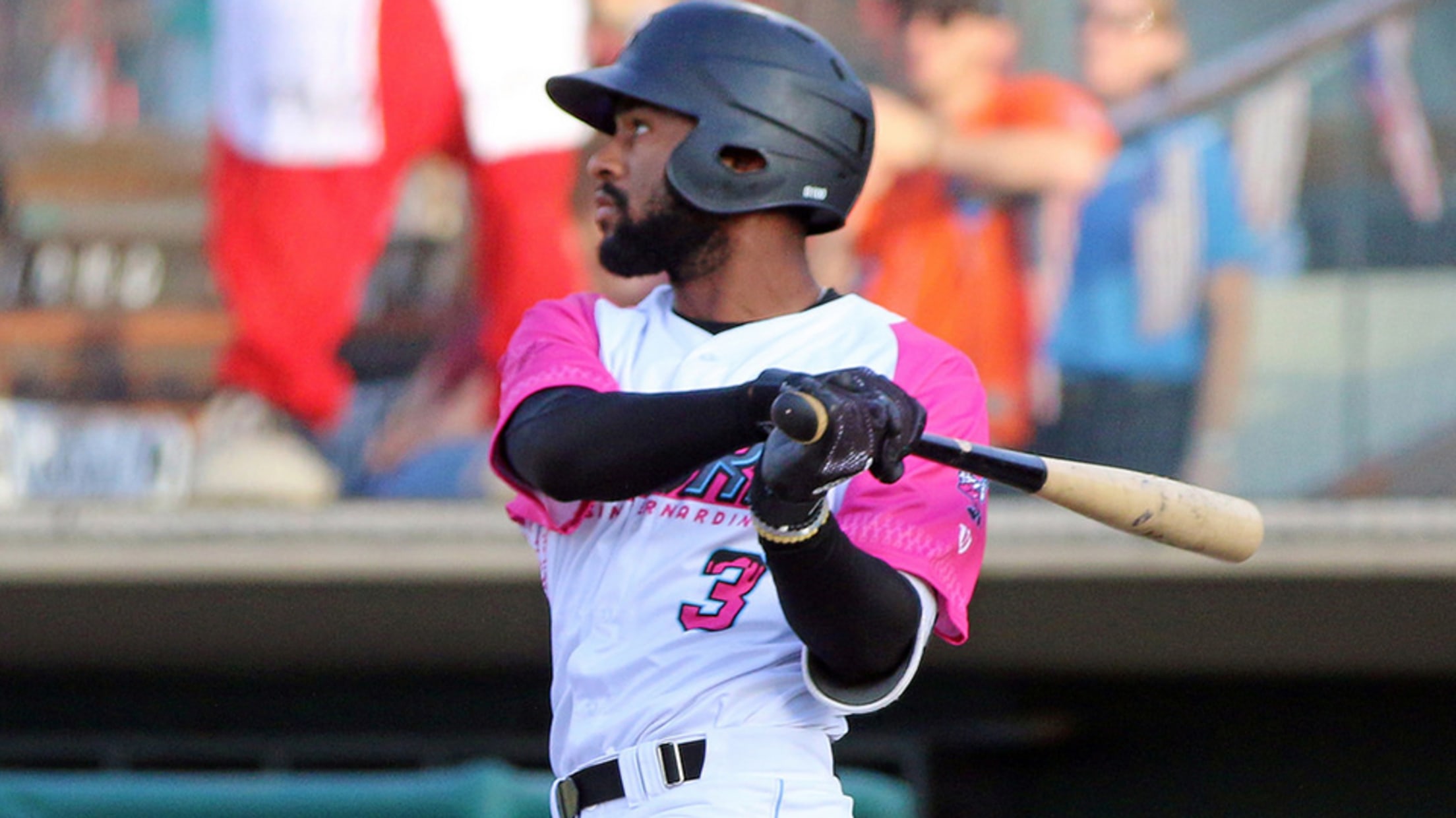 Theme of the dayWait, that can happen? The New Hampshire Fisher Cats have been in the news plenty this season, but there was still one thing the club hadn't accomplished in 2018 or any other year in its history -- a cycle. No. 28 Blue Jays prospectJonathan Davis changed all
Craig powers his way to Player of the Week
No. 17 Pirates prospect batted .522 with five homers in six games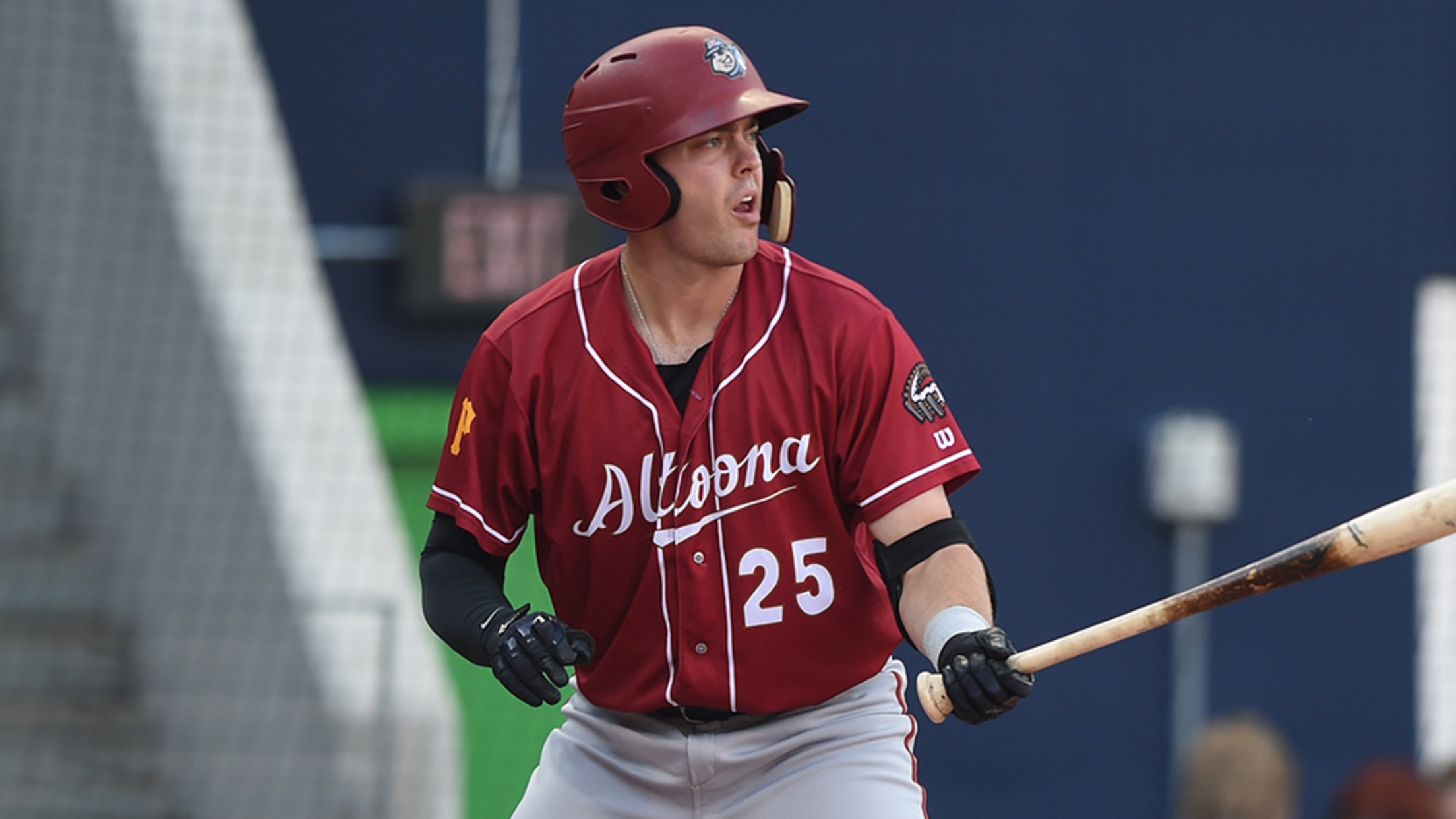 Will Craig displayed a solid power stroke in his college days at Wake Forest, so he had a feeling it was only a matter of time before it showed up at the professional level. Last week the No. 17 Pirates prospect put that power potential front and center. Craig smashed
Brito, Thornton honored for week's play
Reno OF posts Minors-best 31 total bases, 8 extra-base hits; Fresno RHP narrowly misses a no-hitter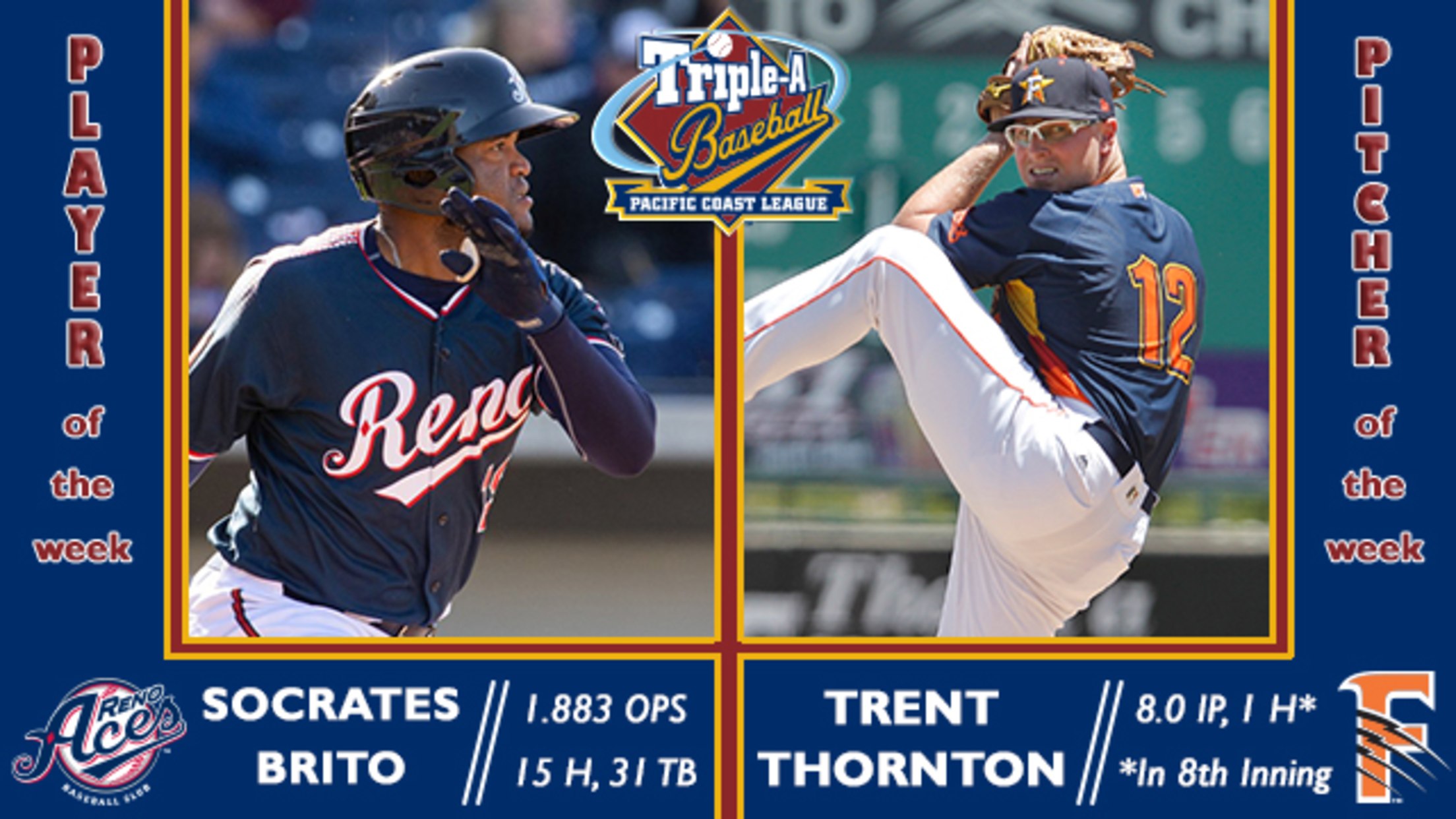 ROUND ROCK, Texas - Reno Aces outfielder Sócrates Brito and Fresno Grizzlies right-hander Trent Thornton have been selected as the Pacific Coast League Player and Pitcher of the Week for the period of June 11-17, 2018, the League office announced Monday.
Brito ties Aces' mark with five singles
D-backs' No. 14 prospect has nine hits in first 12 at-bats of 2018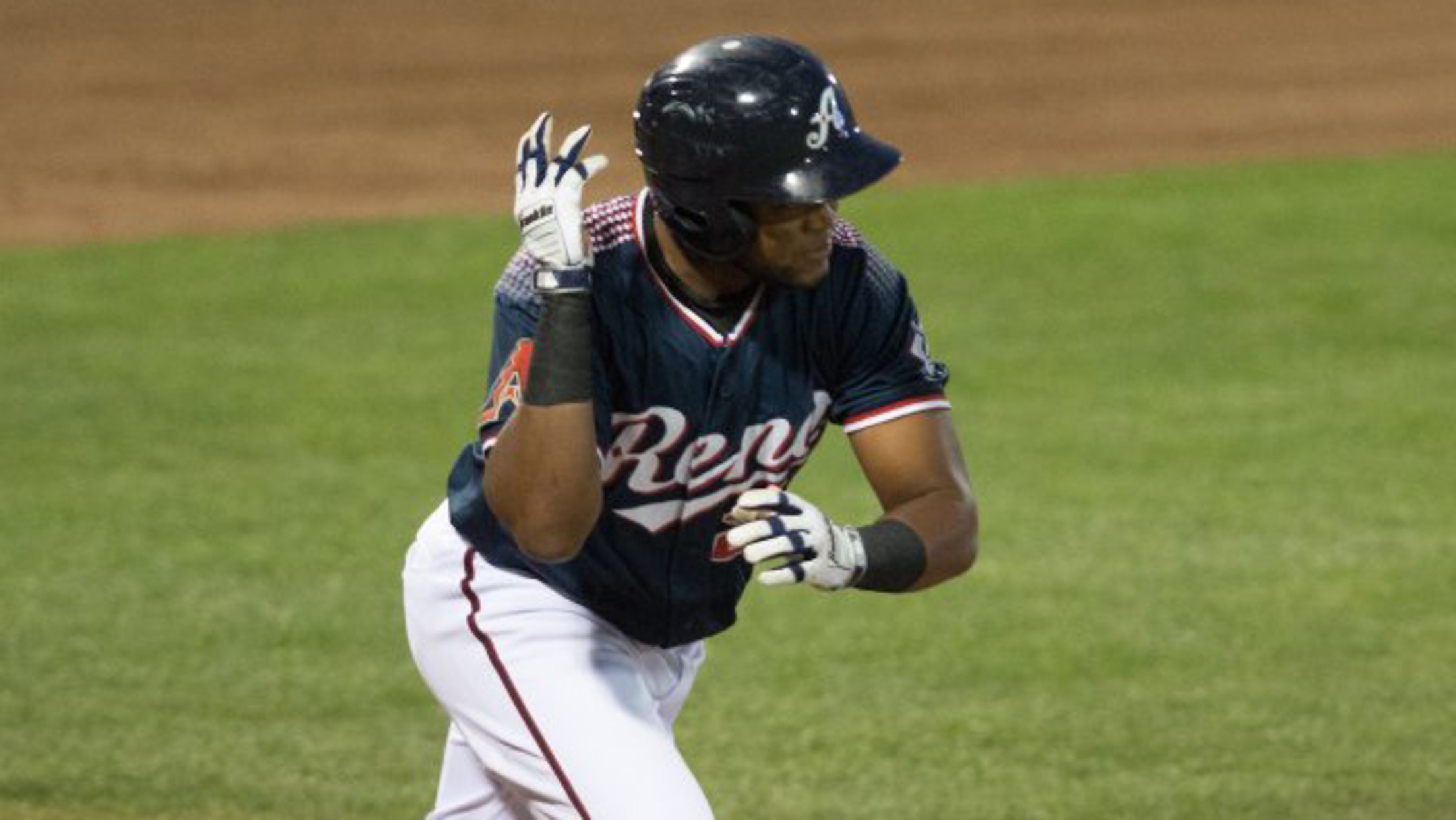 Sócrates Brito has had a knack for four-hit games, recording 10 of them in his pro career. On Saturday, he went one step further.The D-backs' No. 14 prospect rapped out five singles, drove in a run and scored twice in Triple-A Reno's 15-8 loss to Fresno at Greater Nevada Field.
System Rankings: Position players (30-21)
D-backs, Marlins and Royals need to do some restocking of systems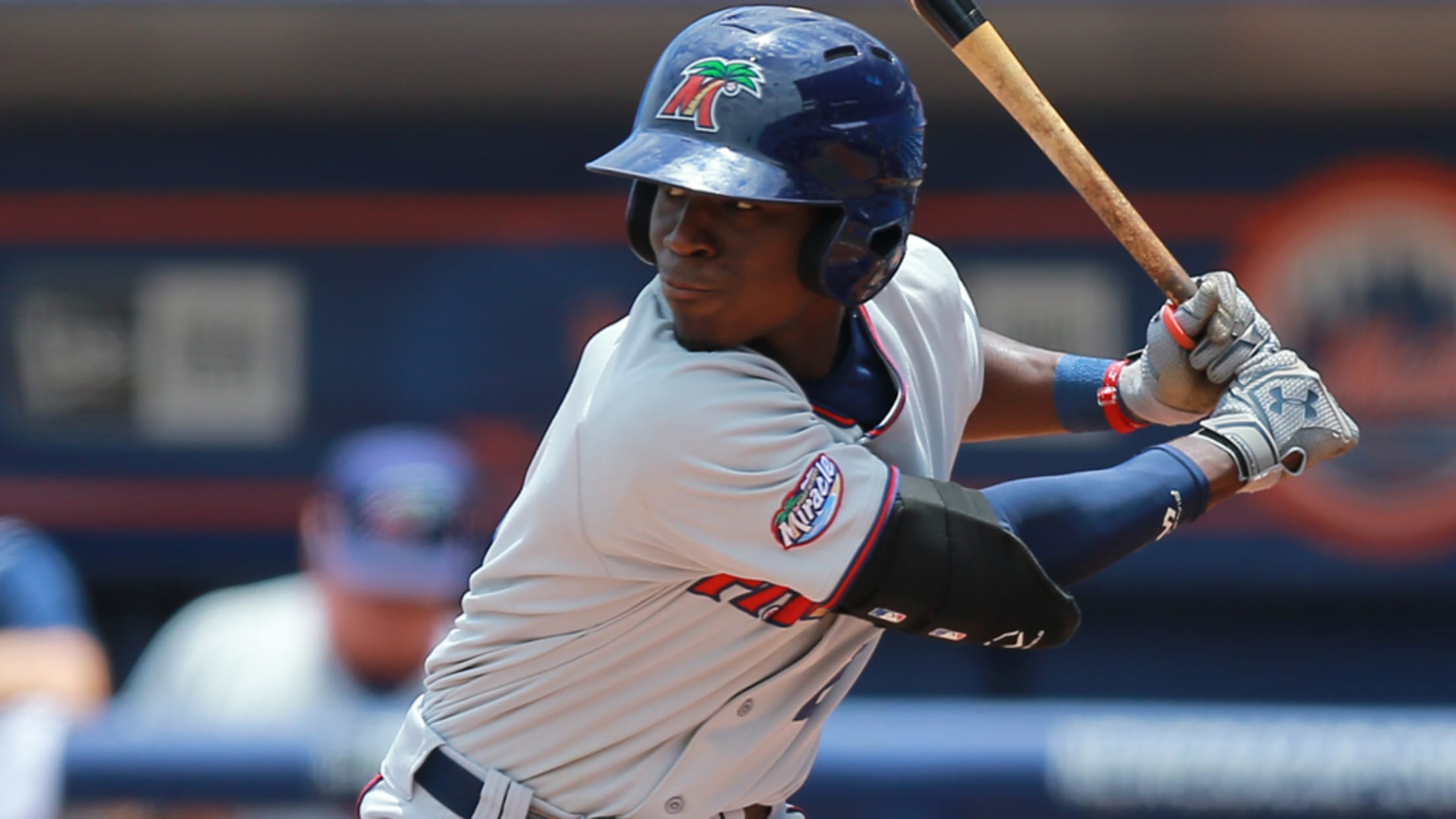 With Spring Training under way and the 2017 season almost upon us, MiLB.com will look at the state of all 30 farm systems over the next couple weeks and rank them, according to certain changing criterion with each edition. This opening edition focuses specifically on position-player prospects and considers the