Sounds Fall to Indians in Series Opener 
Sounds welcome 18 millionth fan in franchise history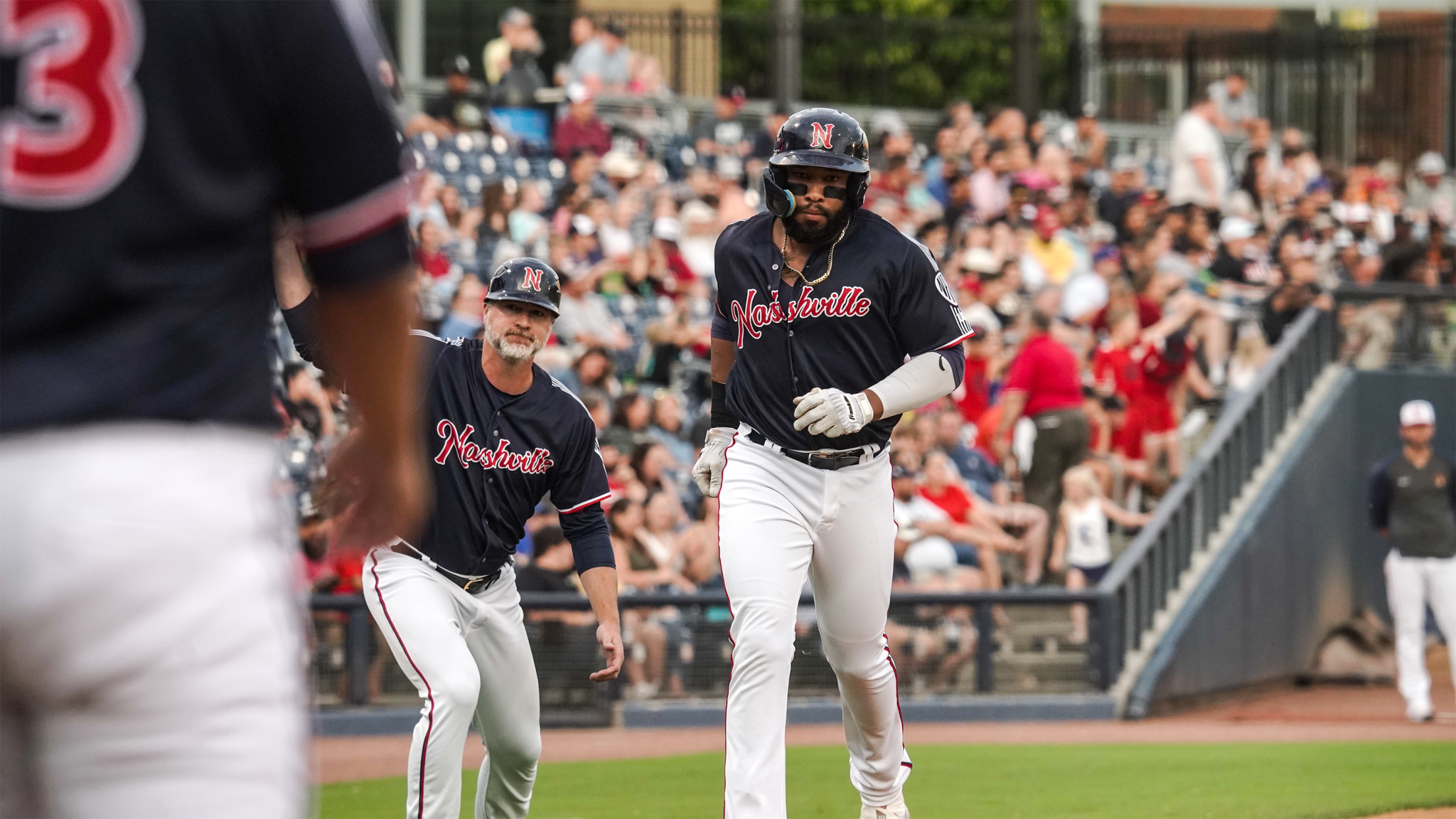 The Indianapolis Indians scored five early runs and held on for series-opening 6-3 win over the Nashville Sounds in front of 7,927 fans at First Horizon Park on Tuesday night. Tuesday night's attendance allowed the Sounds to surpass the 18,000,000 threshold in franchise history. The club leads Triple-A Baseball in
Sounds Routed by Durham
Bulls Pile on to Run Away from Nashville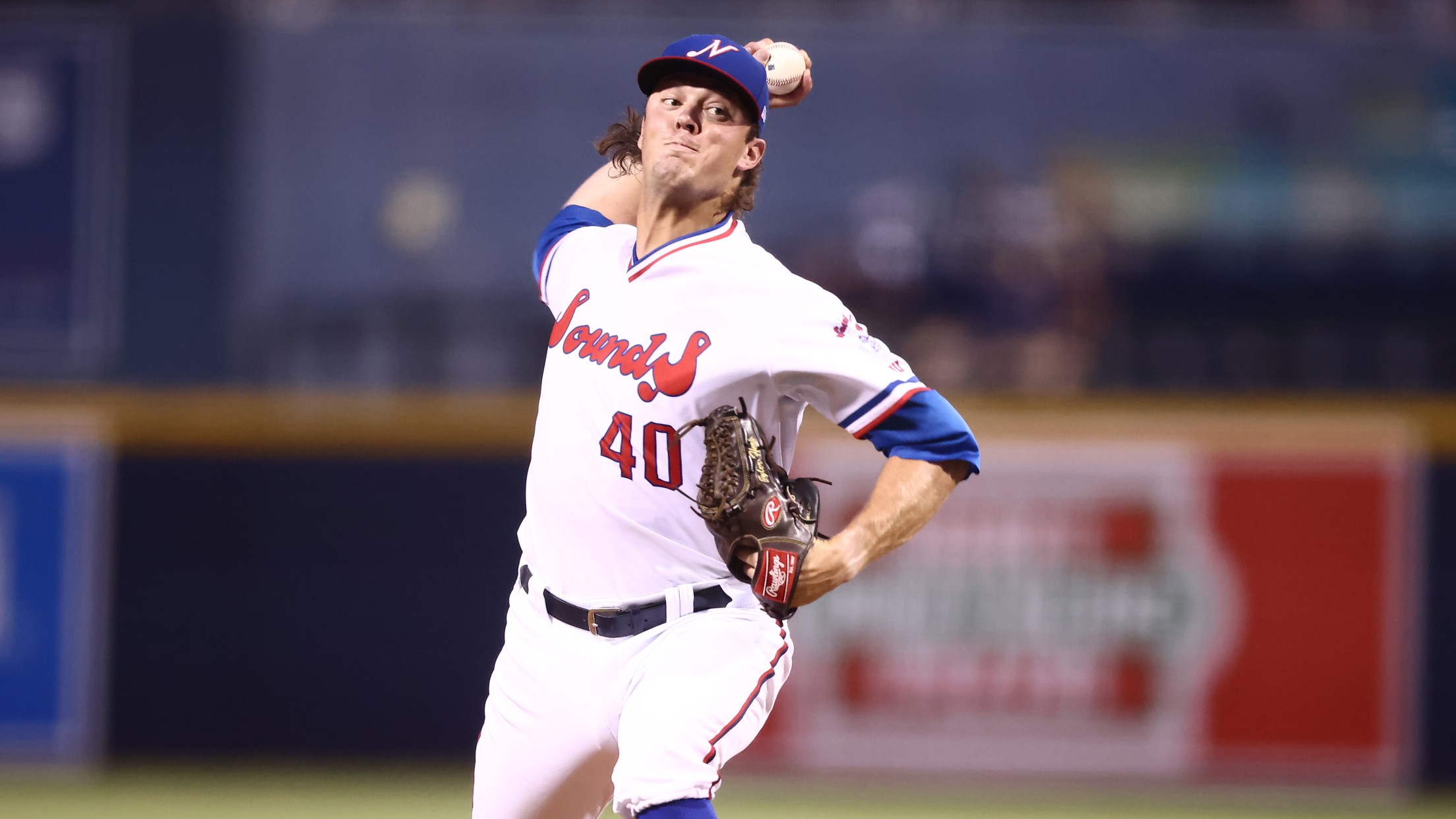 The Nashville Sounds' three-game winning streak ended abruptly on Wednesday night at Durham Bulls Athletic Park, falling 17-4 to the Durham Bulls.
Bats Clip Sounds in Extra Innings 
Aristides Aquino lifts Louisville to win with late two-run homer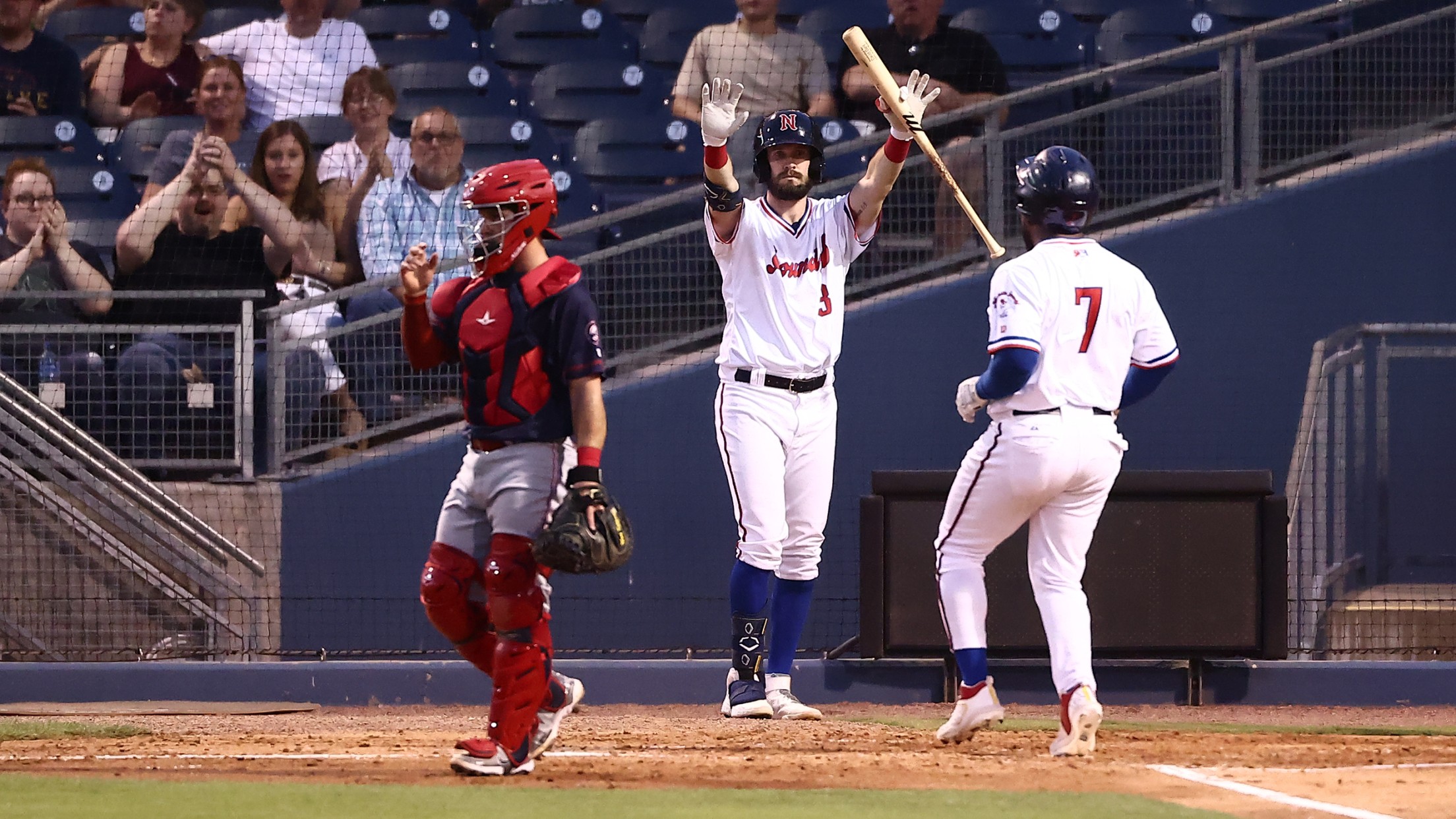 The Louisville Bats spoiled a perfect night for baseball for 8,269 fans at First Horizon Park when they scored a pair of runs in the 10th inning on their way to a 3-1 win over the Nashville Sounds on Thursday night. The loss for Nashville snapped a four-game winning streak.
Shuckers Clobber Franchise Record Five Homers In 13-3 Rout Of Barons
Herb Extends Scoreless Streak to 15.1 Innings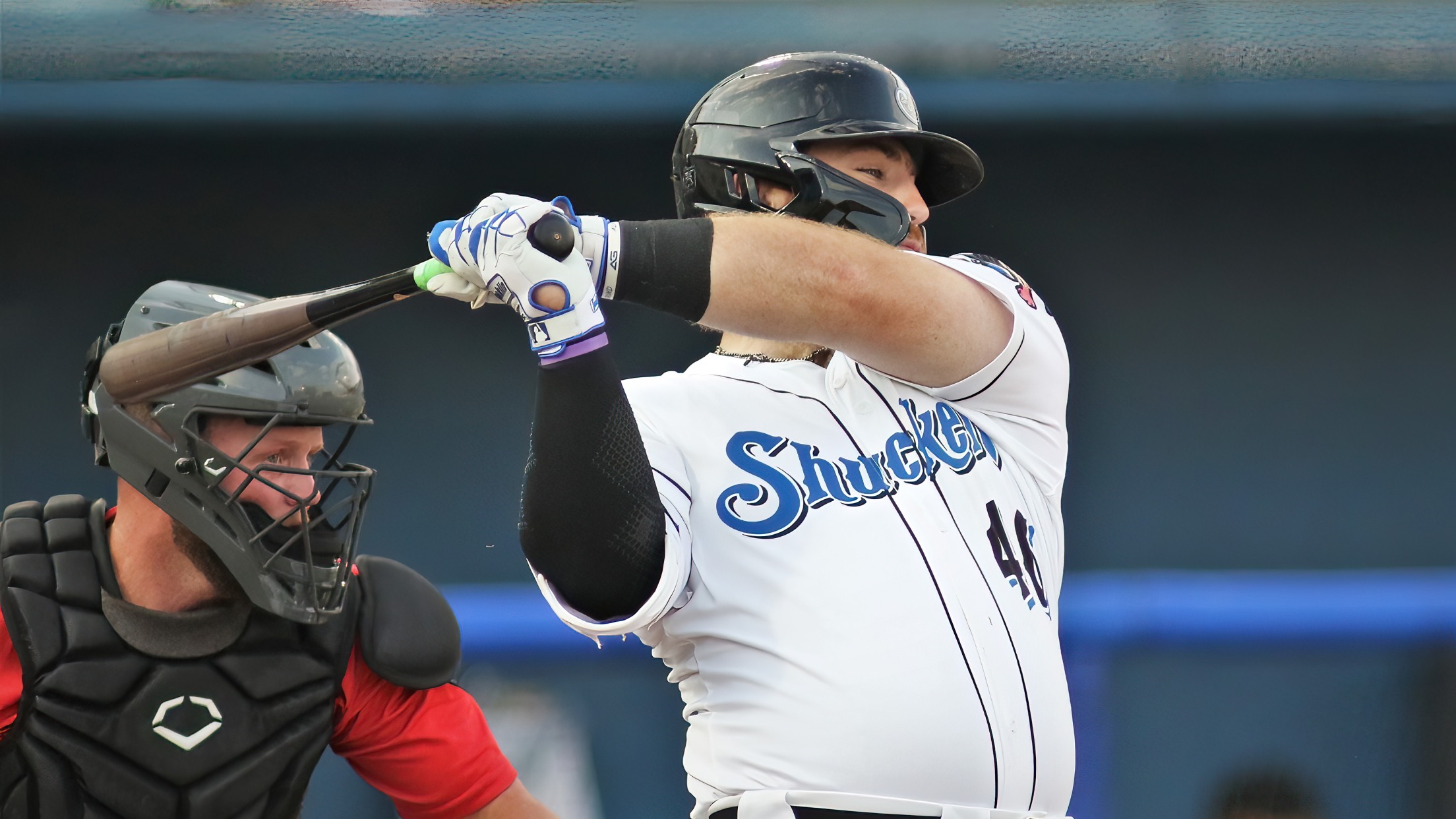 Five different players homered to set a new Biloxi Shuckers (15-17) franchise record for homers in a contest as part of a 13-3 win over the Birmingham Barons (13-19) on Saturday night at MGM Park. Following a scoreless first three innings, the Shuckers cracked the scoreboard in the fourth. Felix
Walk-Off Home Run In Tenth Leads To Sweep Of Shuckers
RHP Tyler Herb Fires Five Shutout Innings in Loss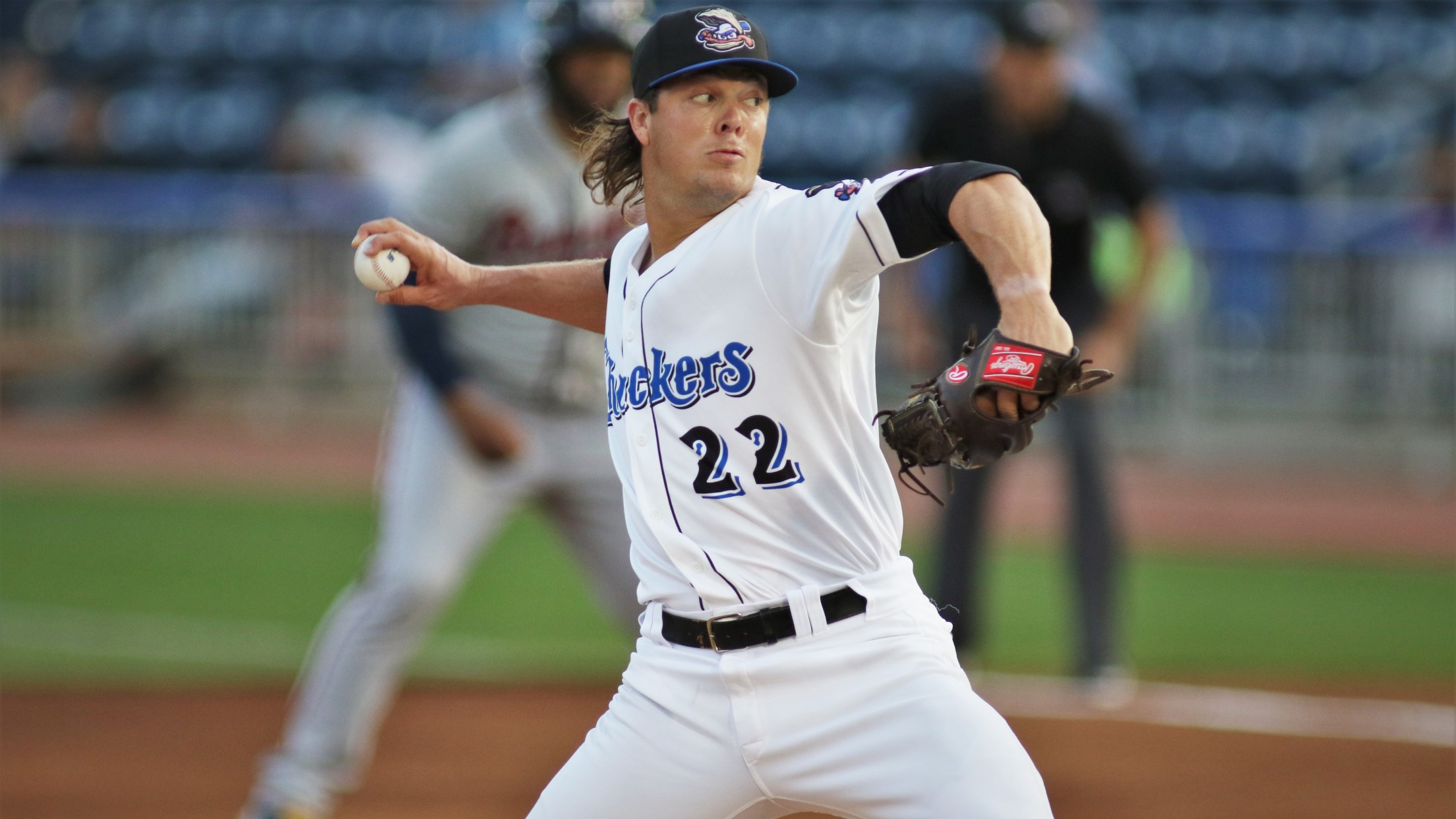 The Biloxi Shuckers (12-14) dropped the series finale in ten innings against the Montgomery Biscuits (15-11) by a score of 4-3 at Riverwalk Stadium on Sunday afternoon. After a scoreless ninth inning, LHP Jose Lopez (W, 2-1) went back out for his second inning of work. With two outs in
Biscuits Walk Off Shuckers In Series Opener
Wiemer Homers, Mitchell Drives In Run In Ninth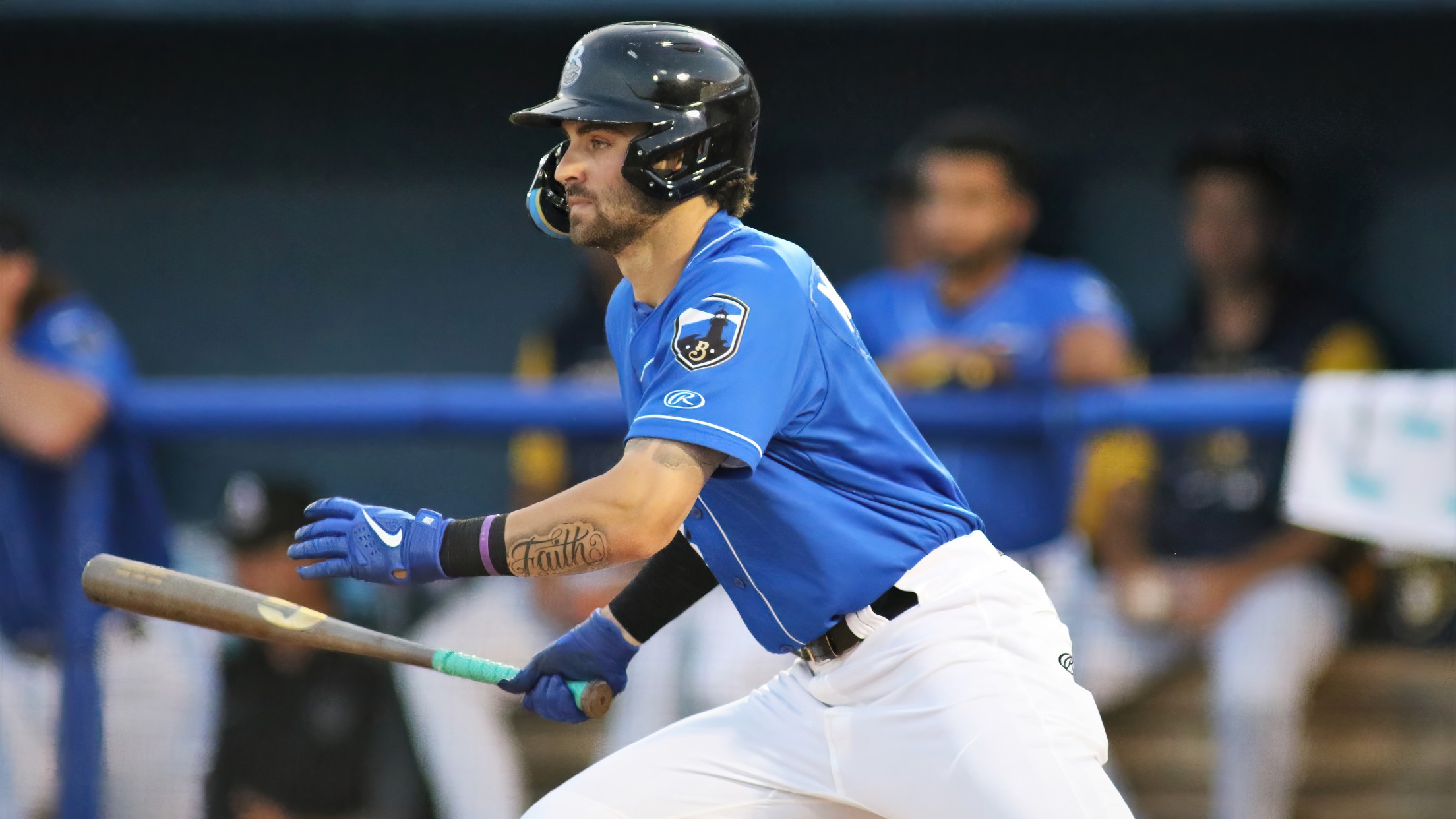 A two-run ninth inning helped the Montgomery Biscuits (10-11) walk off the Biloxi Shuckers (12-10) 3-2 on Tuesday night at Riverwalk Stadium. With the game tied at 1-1 in the top of the ninth, Freddy Zamora doubled with one out and advanced to third on a wild pitch from RHP
Triple-H Hurlers Spin Shutout For Shuckers
Wiemer's Third Blast Holds Up For Biloxi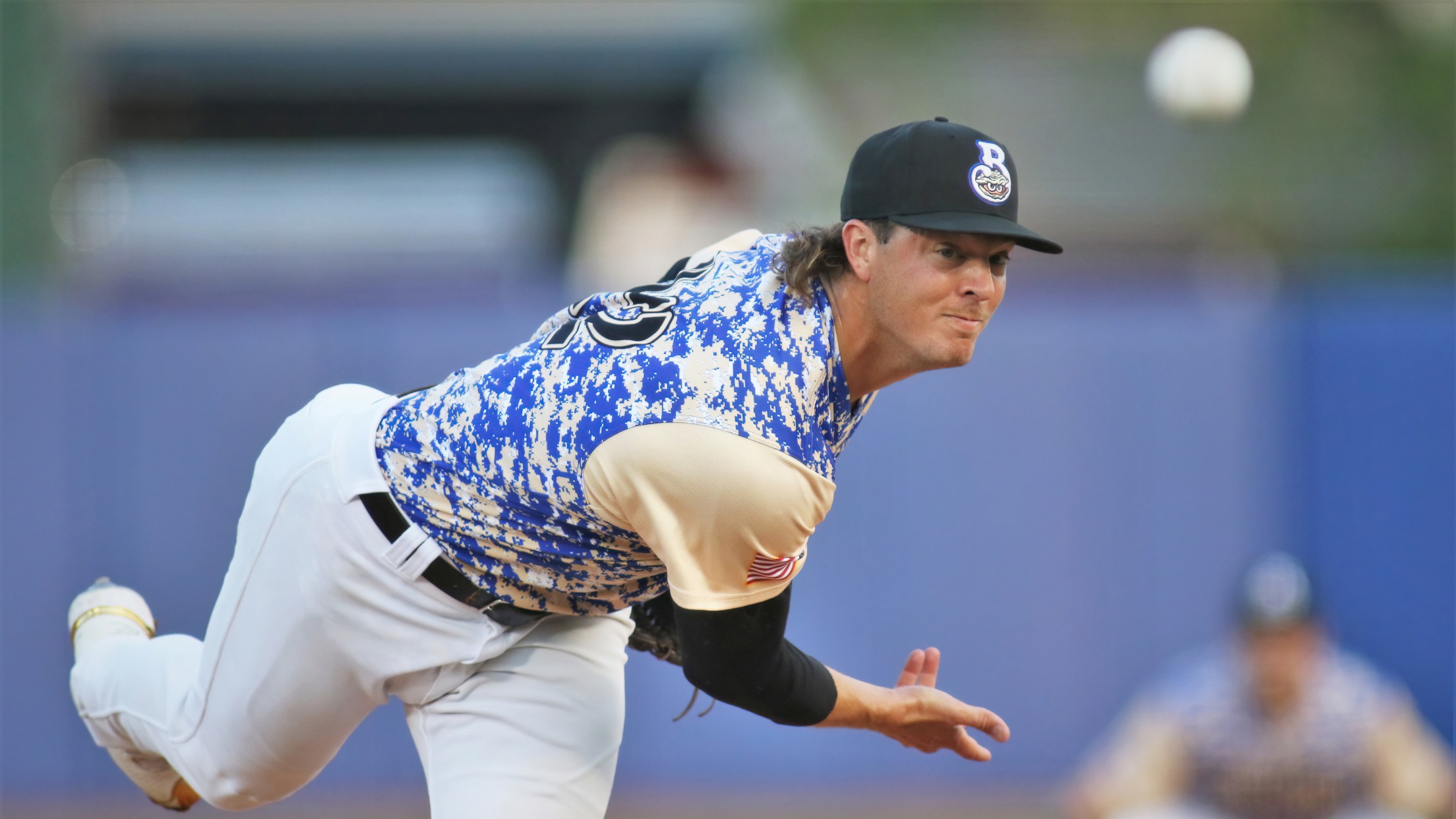 Three pitchers for the Biloxi Shuckers (10-7) combined to shutout the Pensacola Blue Wahoos (7-10) 2-0 on Wednesday night at MGM Park. For a third consecutive game, the Shuckers scored in the first inning. Garrett Mitchell singled through the right side with two outs, extending his on-base streak to 11
Shuckers' Pitching Fuels Opening Weekend Series
RHP Tyler Herb Stars in Bullpen Appearance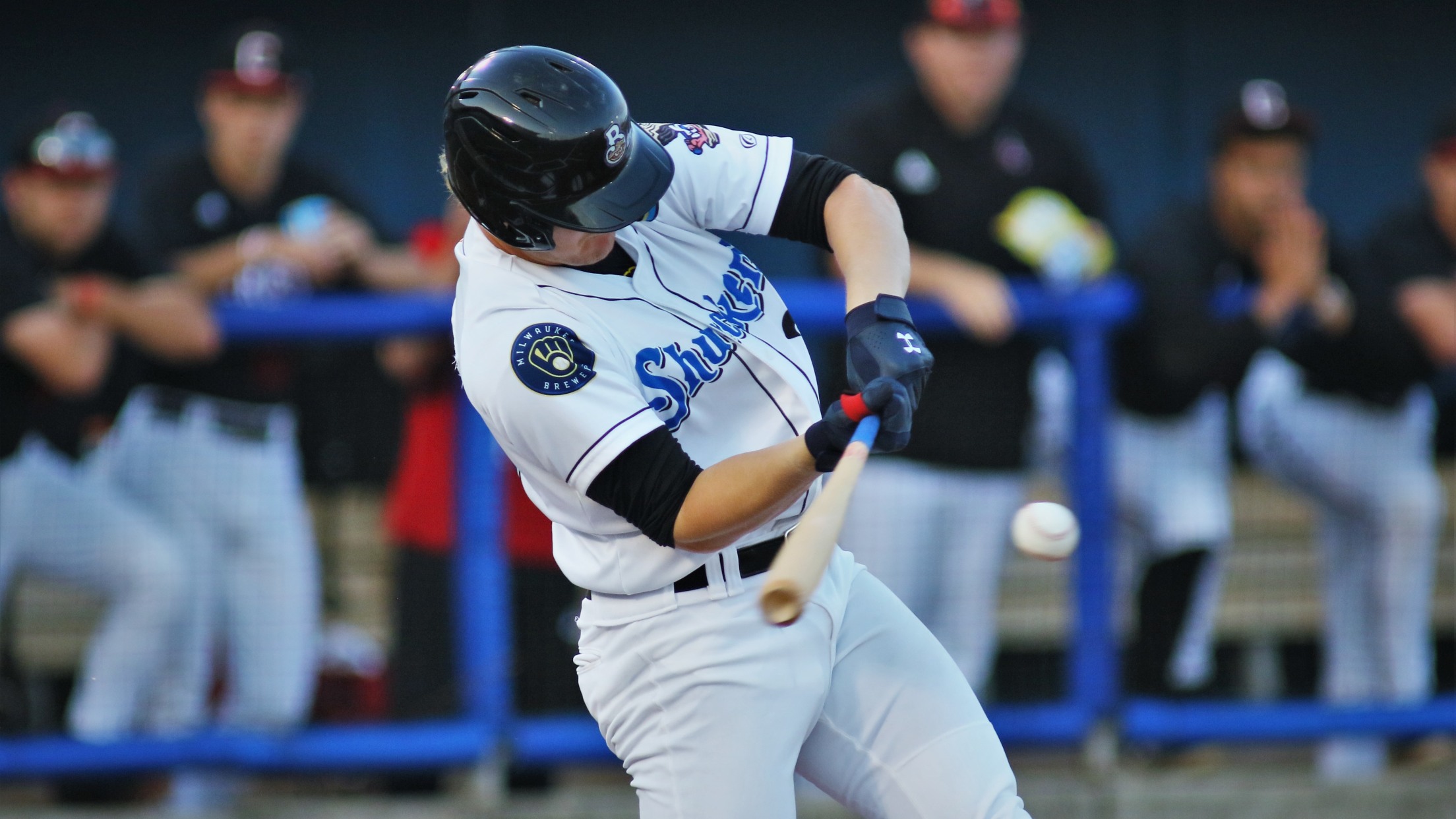 The Biloxi Shuckers (3-0) defeated the Pensacola Blue Wahoos (0-3) 3-1 on Sunday afternoon at Blue Wahoos Stadium to complete their first sweep of the Blue Wahoos since June of 2019. For the third straight night, the Blue Wahoos had either the tying or winning runs in scoring position and
Travs Top Drillers; Nearly Throw No-No
Six Arkansas pitchers did not allow a hit until the ninth inning.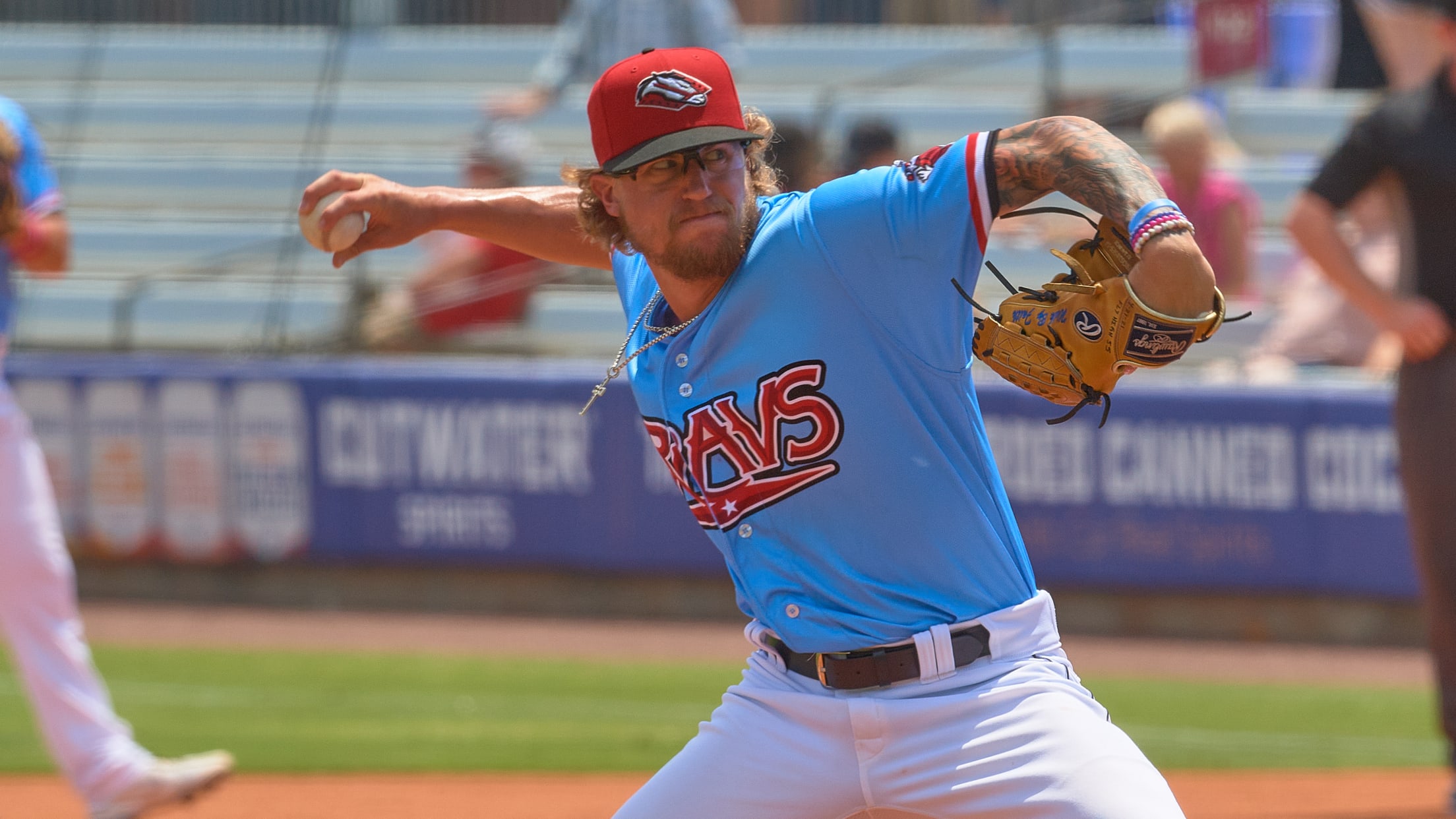 North Little Rock, AR—The Arkansas Travelers nearly threw a no-hitter on Sunday afternoon in a 3-2 win over the Tulsa Drillers in front of 3,596 at Dickey-Stephens Park. Miguel Vargas spoiled the bid by hitting a 2-run homer with two outs in the top of the 9th inning. The Travs
Herb, Travs Blank Wind Surge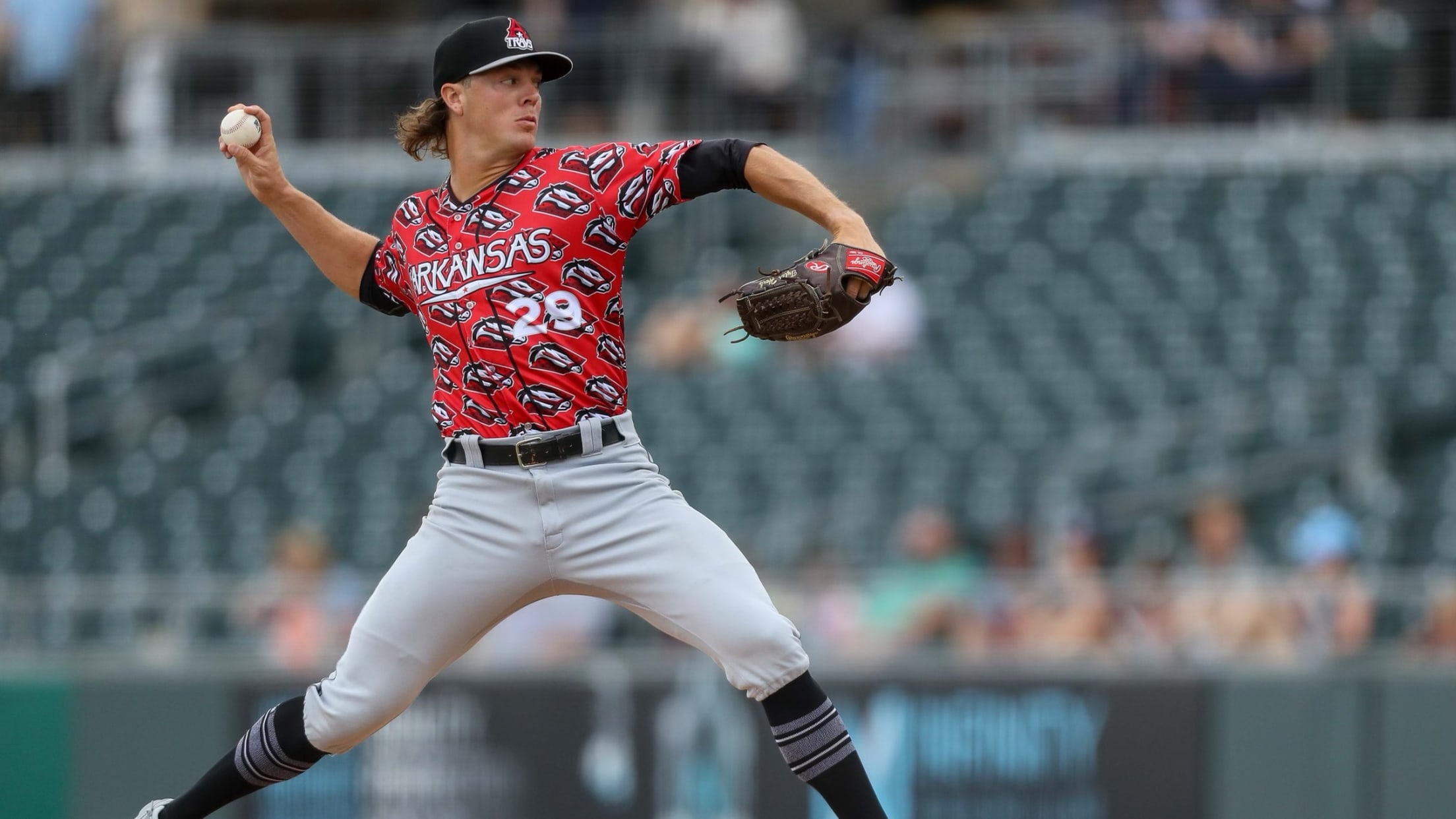 Wichita, KS—Tyler Herb pitched seven shutout innings and the offense scored early and often as the Arkansas Travelers whipped the Wichita Wind Surge, 9-0 on Sunday afternoon. Herb scattered six hits while striking out a season best eight. Ray Kerr and Darin Gillies each pitched a scoreless inning to finish
Travs Bow to Tulsa in Pitcher's Duel
Arkansas has lost 5 straight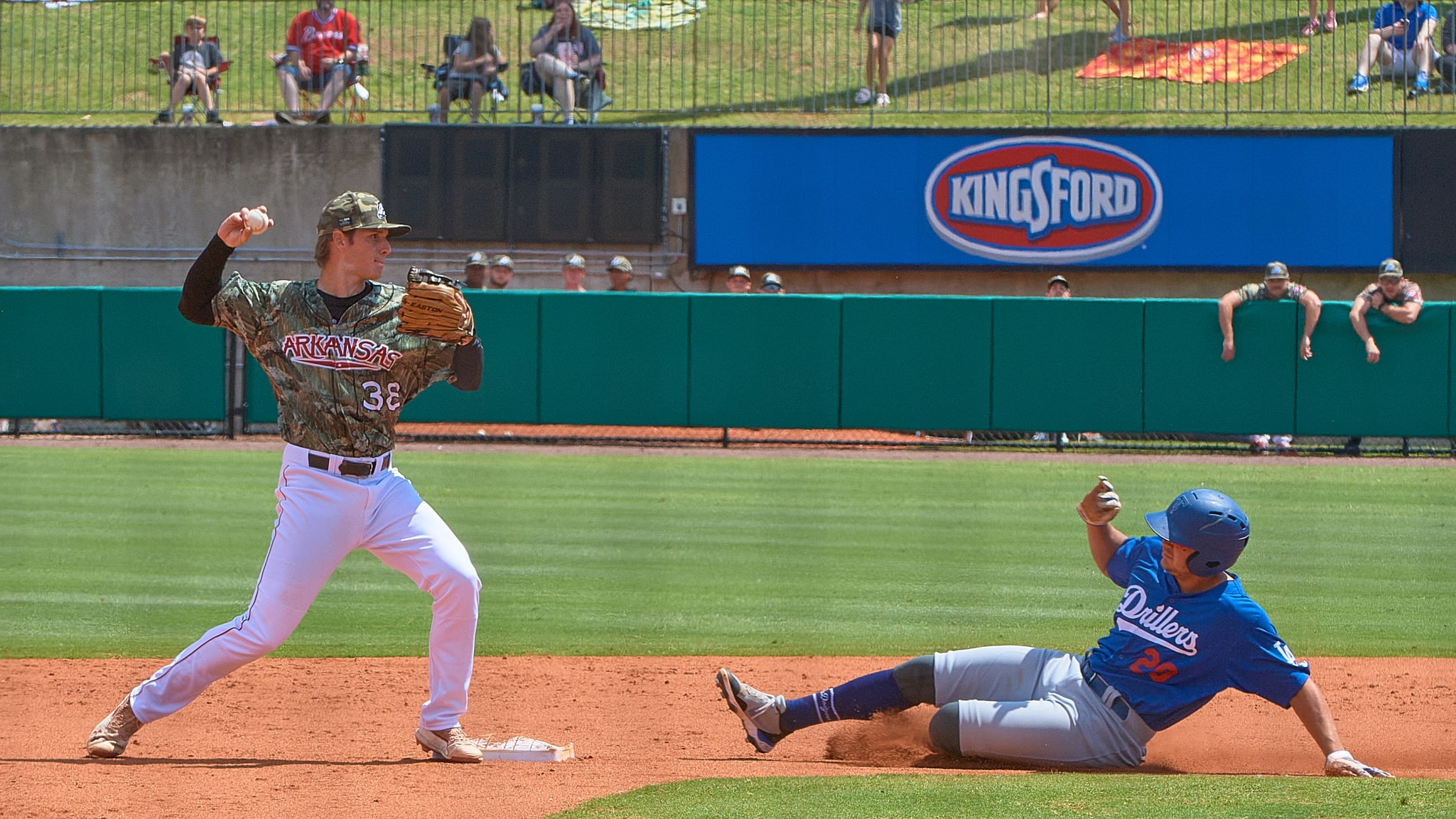 North Little Rock, AR—The Tulsa Drillers handed the Arkansas Travelers their fifth straight loss a 2-1 final score on Sunday afternoon at Dickey-Stephens Park in front of a crowd of 4,562. The decisive blow in the pitcher's duel was dealt by Tulsa's ninth place hitter Juan Zabala on a tiebreaking
Herb and Friends Blank Hooks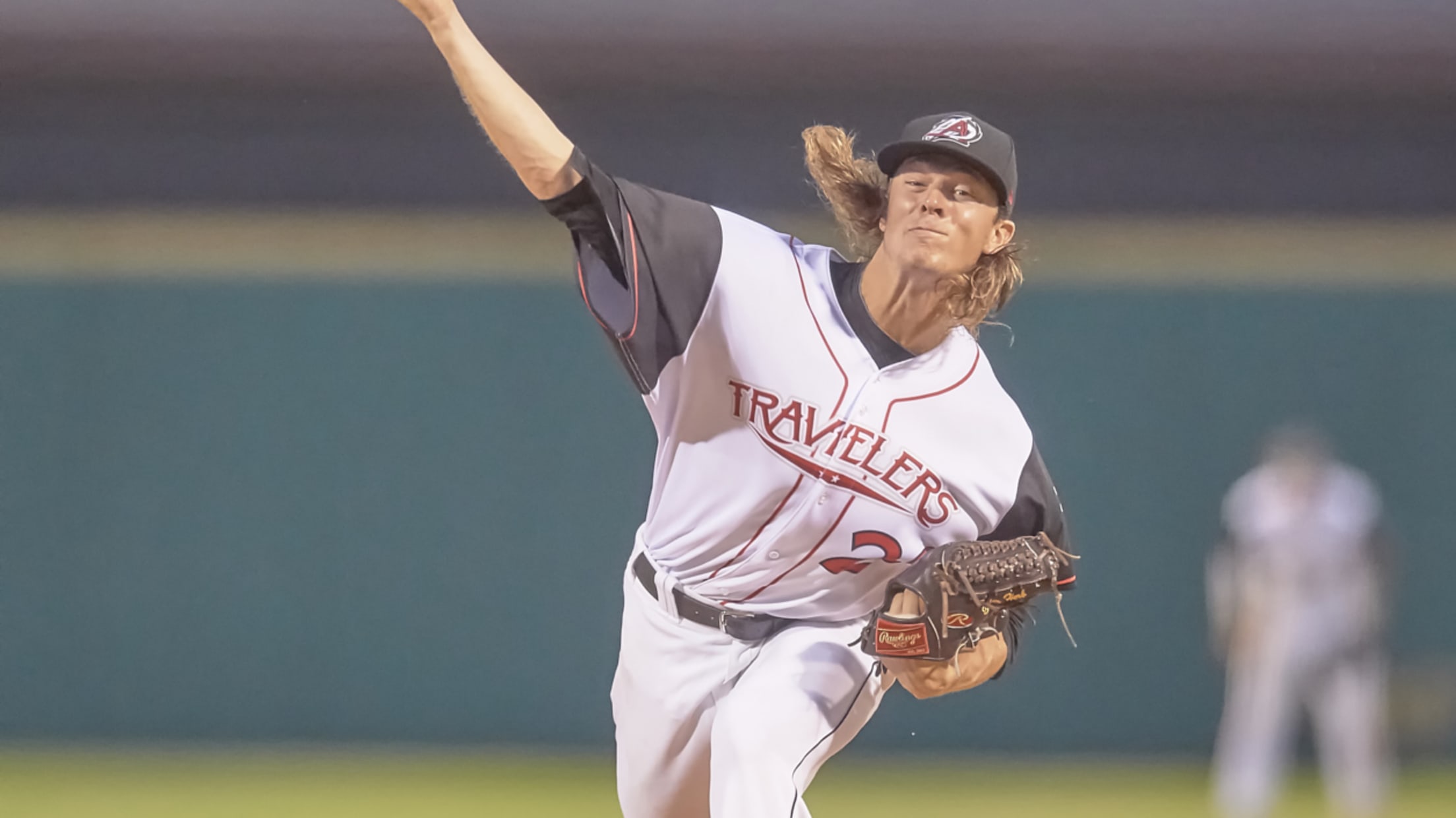 Corpus Christi, TX—Four Travelers pitchers combined on a five hit shutout in a 3-0 win over the Corpus Christi Hooks to close the first road trip of the season. Arkansas won four of the six games in Corpus Christi. Starter Tyler Herb pitched six innings, giving up only four hits
8/25 -- Herb's Strong Start Leads to 4-3 Win
Baysox tied atop Western Division with Erie loss.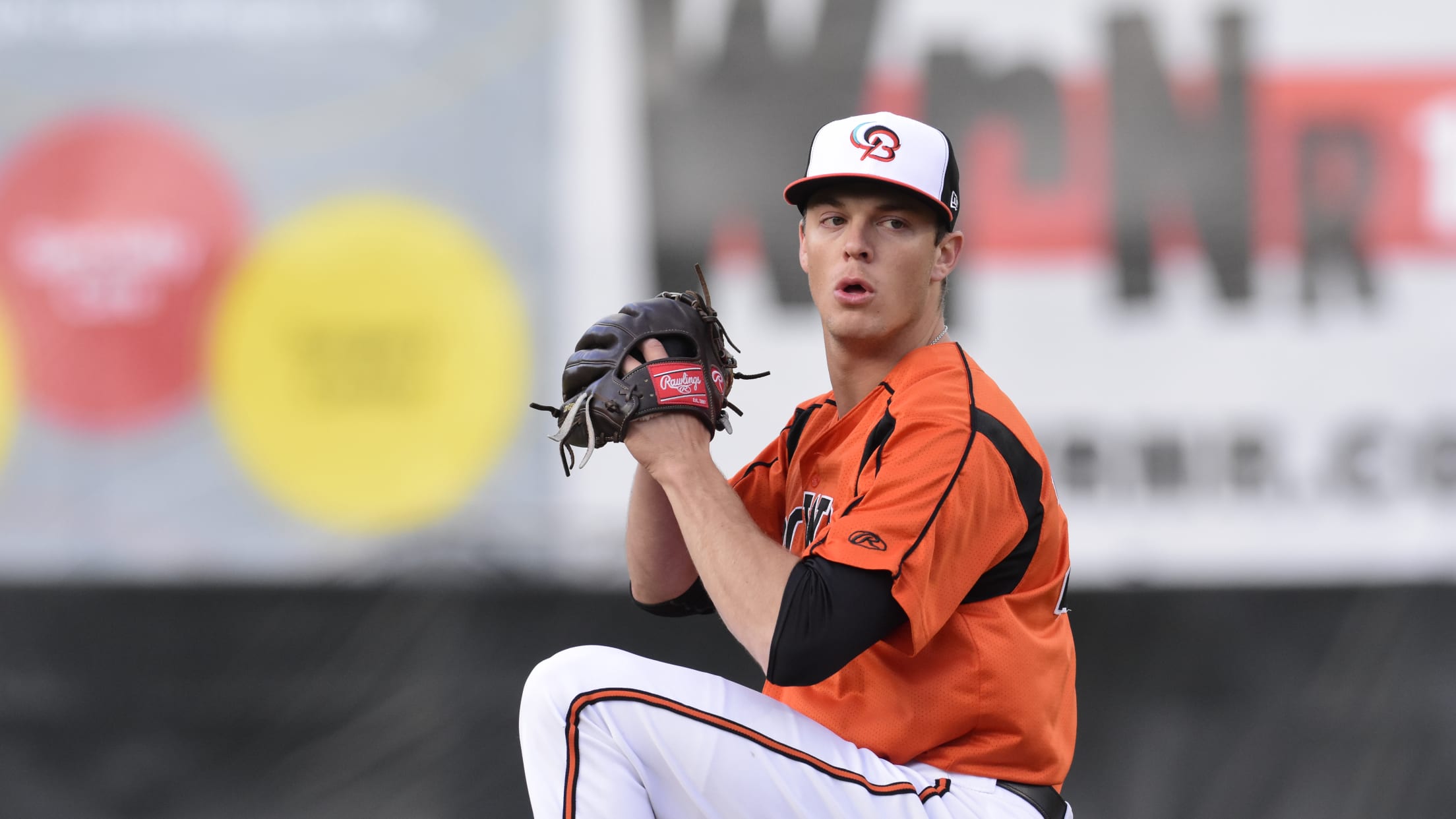 BOWIE, Md. - Tyler Herb cruised through seven innings to help the Bowie Baysox earn a series win and a 4-3 victory over the Altoona Curve in front of 5,649 at Prince George's Stadium Sunday afternoon. The Baysox (43-21) started their home finale on the right foot, scoring one run to
8/15 -- Baysox Complete 4-3 Comeback Win
Bowie takes 3 of 4 from Richmond.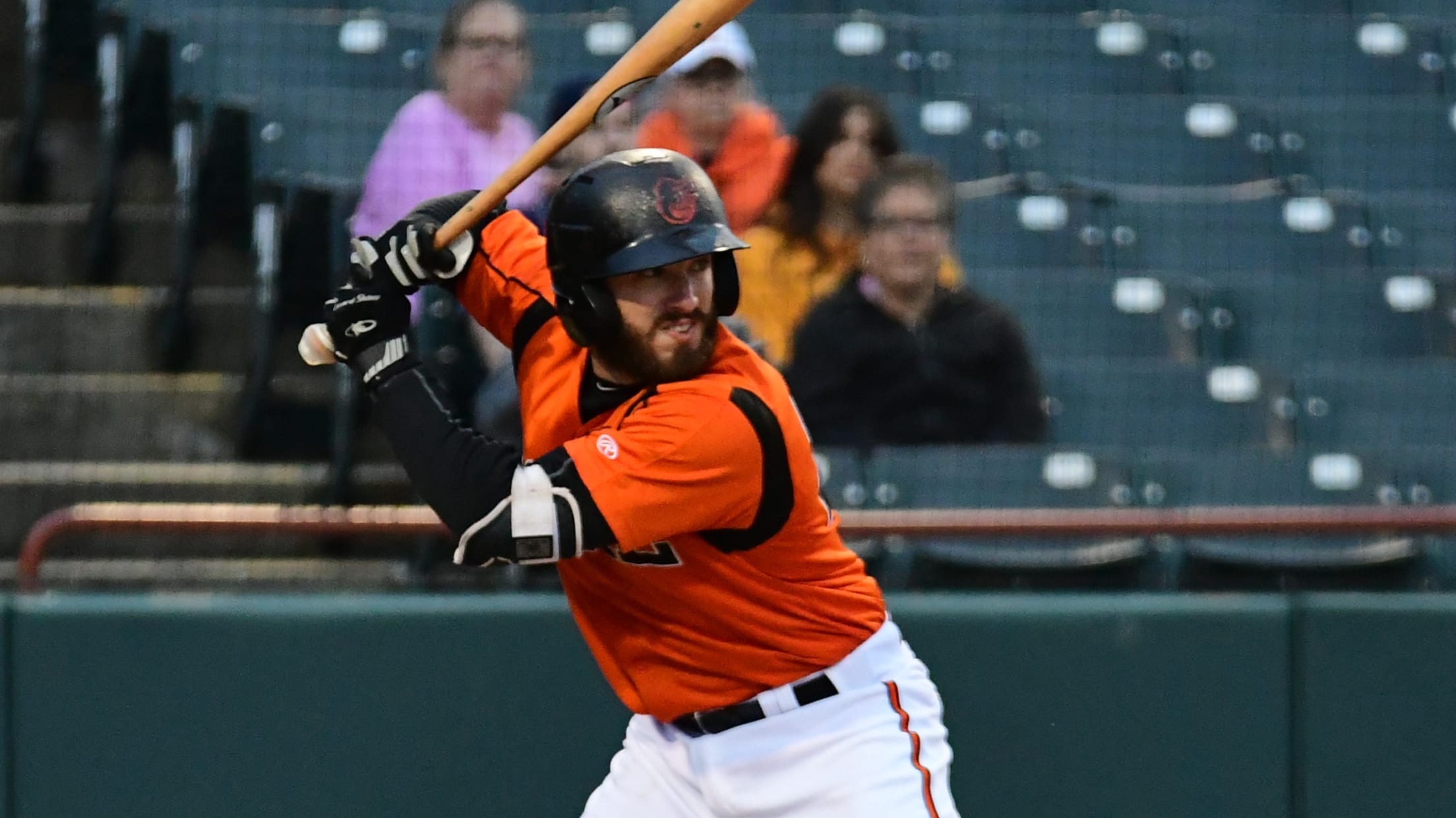 BOWIE, Md. - Down 3-0 early, the Bowie Baysox stormed back to earn a 4-3 victory over the Richmond Flying Squirrels in front of 2,613 at Prince George's Stadium Thursday night. Johneshwy Fargas opened the third inning with a solo home run to left field for the first Richmond (21-34) run
8/3 -- Sea Dogs Complete Comeback, 4-1
Herb tosses dominant outing in first home start since April.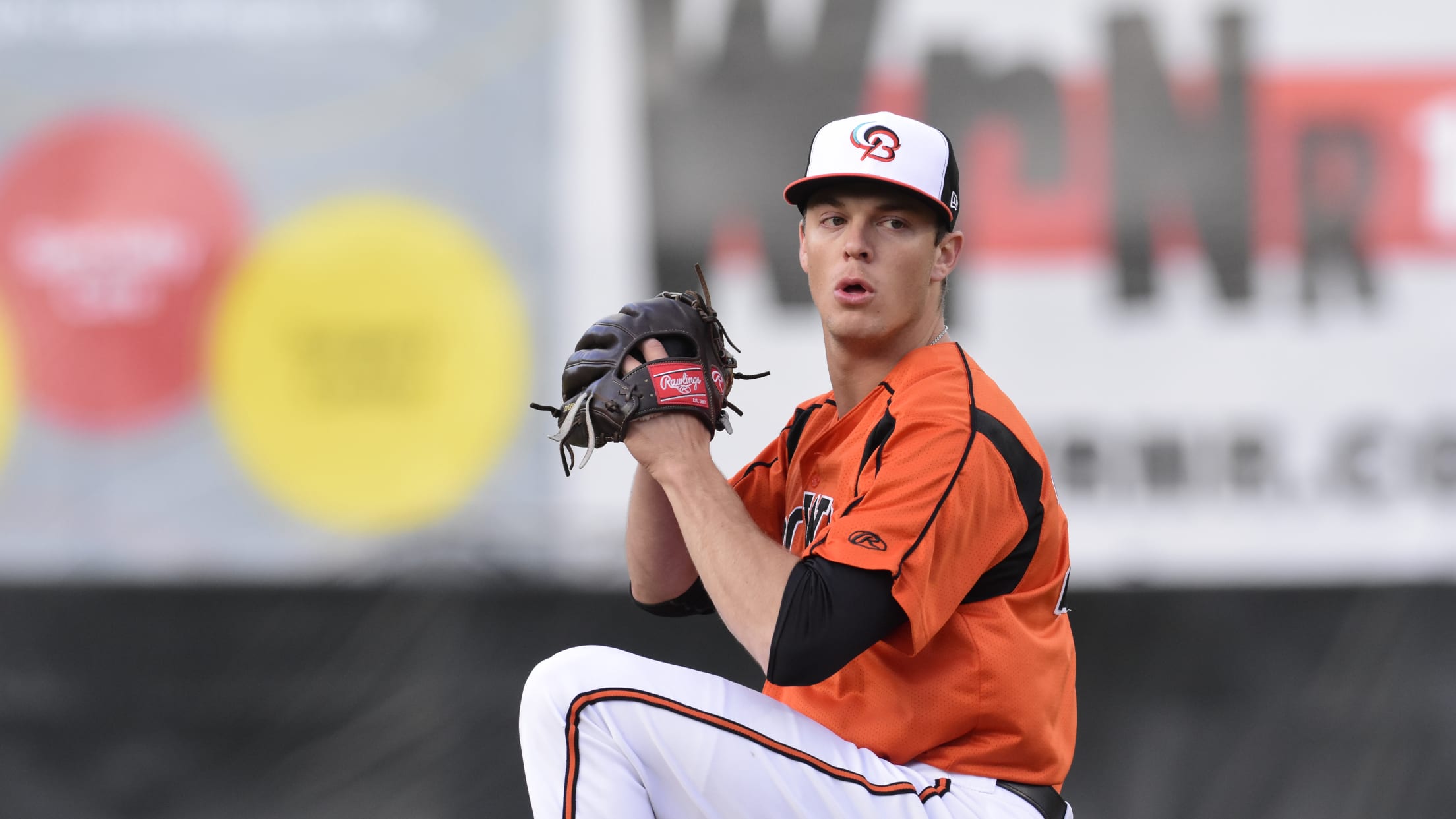 BOWIE, Md. -- The Portland Sea Dogs used another ninth-inning rally to earn a series win against the Bowie Baysox, taking Saturday night's contest, 4-1, in front of 6,918 at Prince George's Stadium.Anderson Feliz returned to the Baysox (29-13) lineup and instantly delivered, putting the hosts ahead 1-0 in the
7/28 -- Baysox Avoid Sweep With 7-2 Win
Cervenka homers to help snap three-game slide.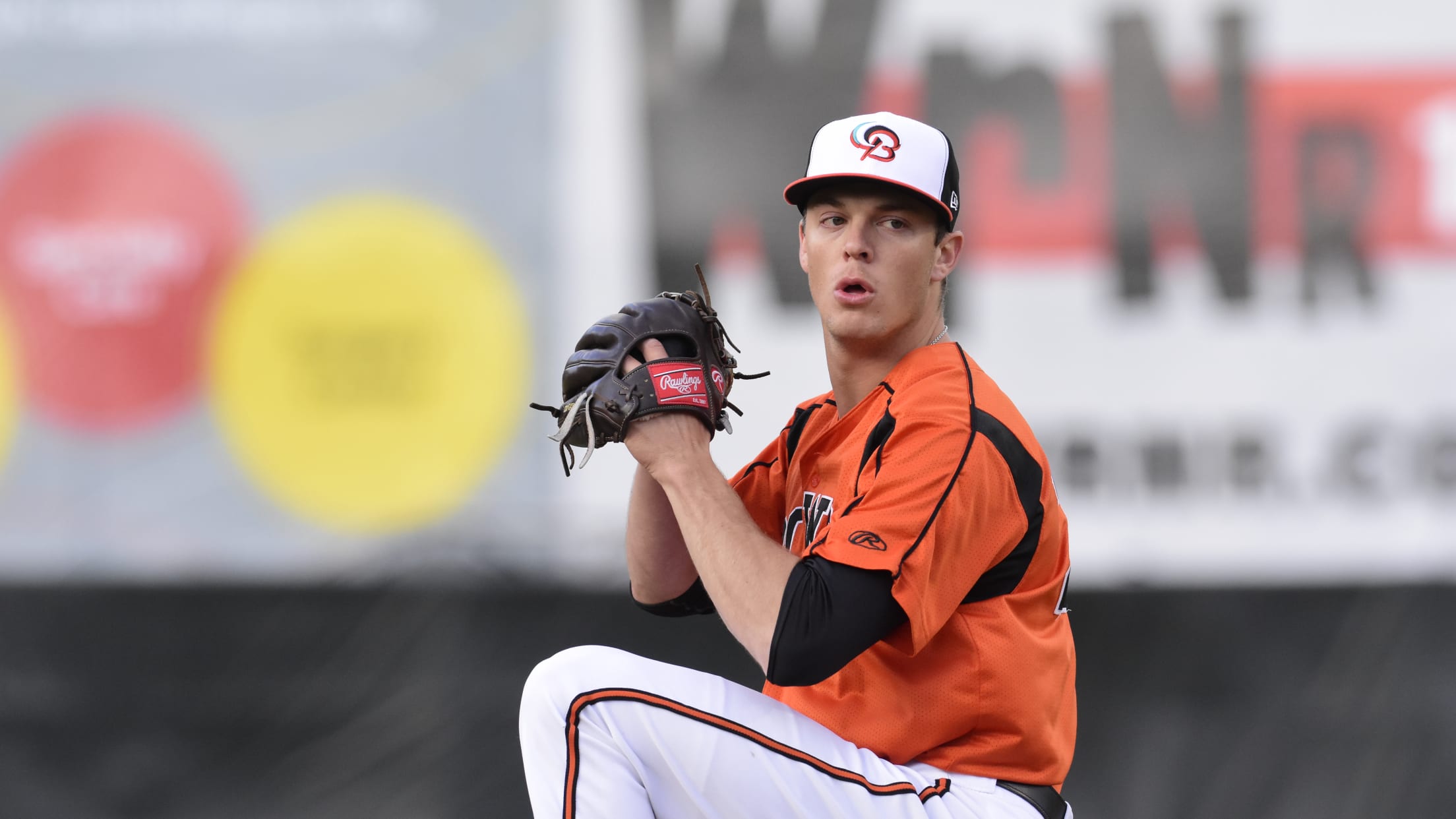 BINGHAMTON, N.Y. - Tyler Herb returned to the Baysox rotation and helped Bowie defeat the Binghamton Rumble Ponies, 7-2, to avoid a sweep in the four-game series in front of 2,482 at NYSEG Field Sunday afternoon.The righty made his first start in a Bowie uniform since April 28, Herb held
4/22 - Baysox Shut Out in Erie
Bowie Strikes Out 15 in Losing Effort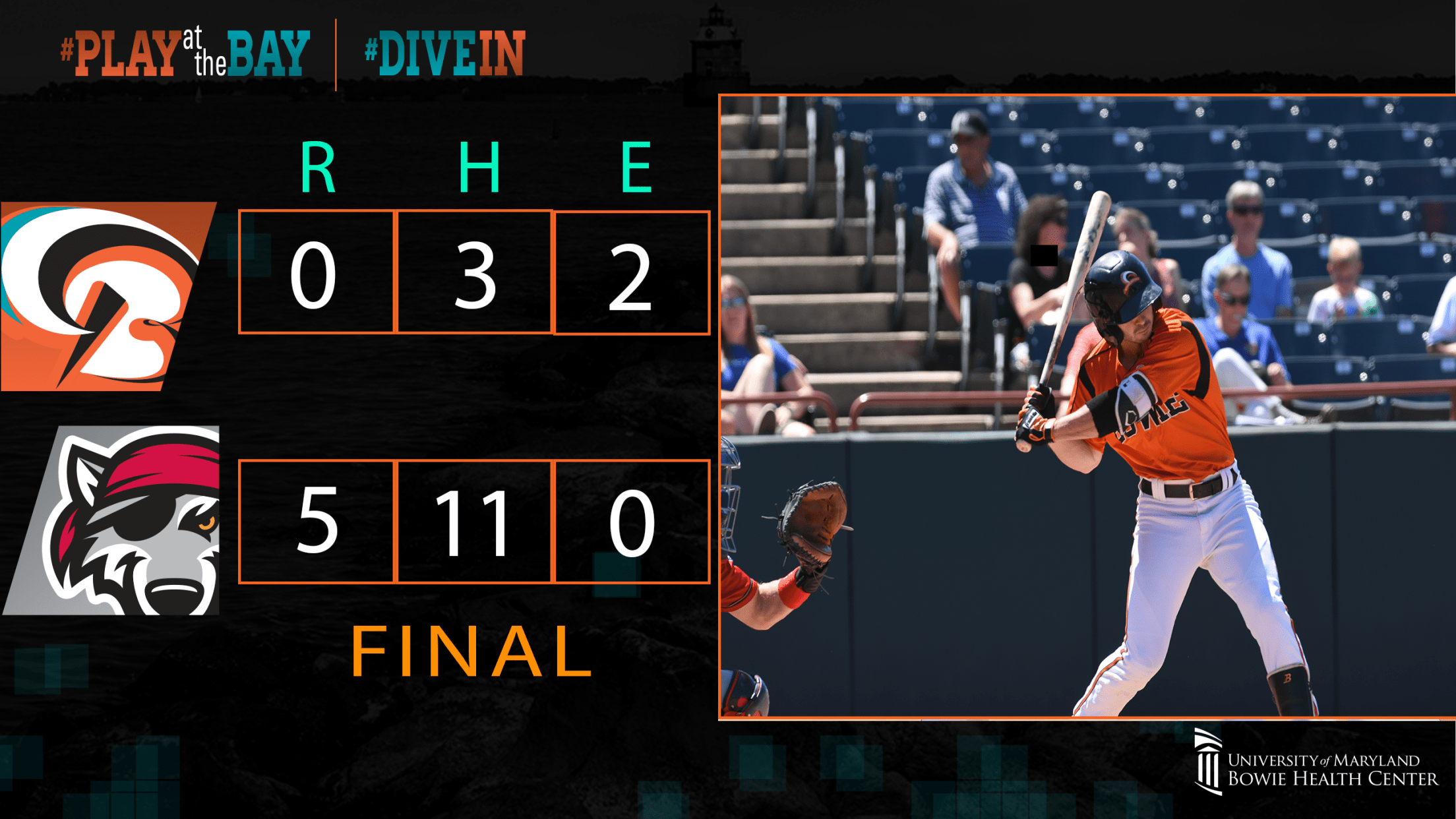 Erie, PA - Bowie Baysox pitchers struck out 15 batters in Erie on Monday evening, but it was not enough to overcome a struggling offense, as the Baysox lost the series opener 5-0.Starter Tyler Herb struck out a season-high seven and did not walk a batter in his outing, but
River Cats drop final game of 2018 as 51s walk off
Sacramento squanders late lead in 4-3 loss to Las Vegas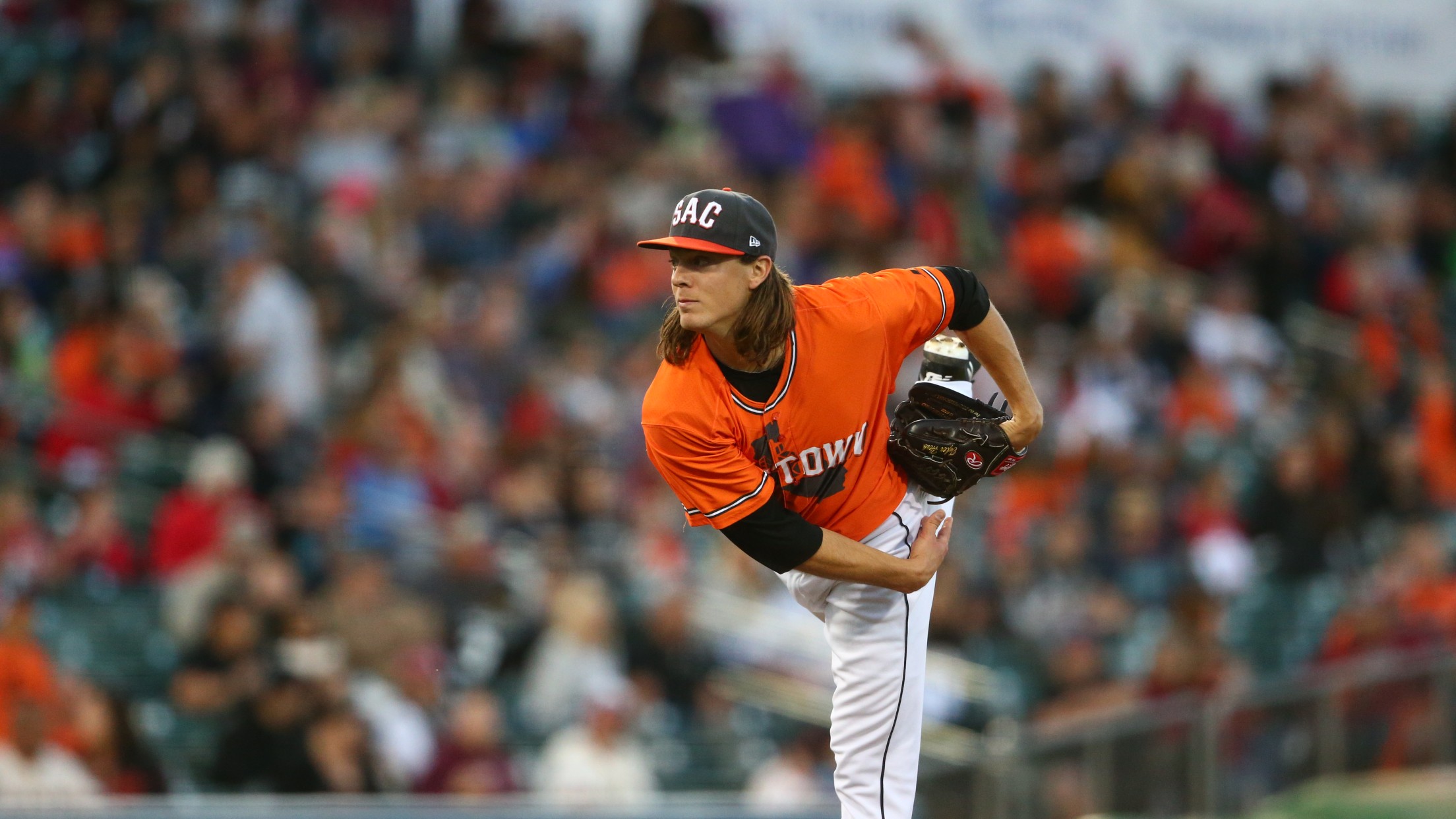 LAS VEGAS, NV - The Sacramento River Cats (55-85) controlled the lead for eight innings on the season's final day, but surrendered a walk-off home run to the Las Vegas 51s (71-69) as they fell 4-3 to bring a tough 2018 campaign to a close.
Shaw's 24th long ball lifts River Cats over 'Topes
Herb shuts down Albuquerque with seven strikeouts in seven innings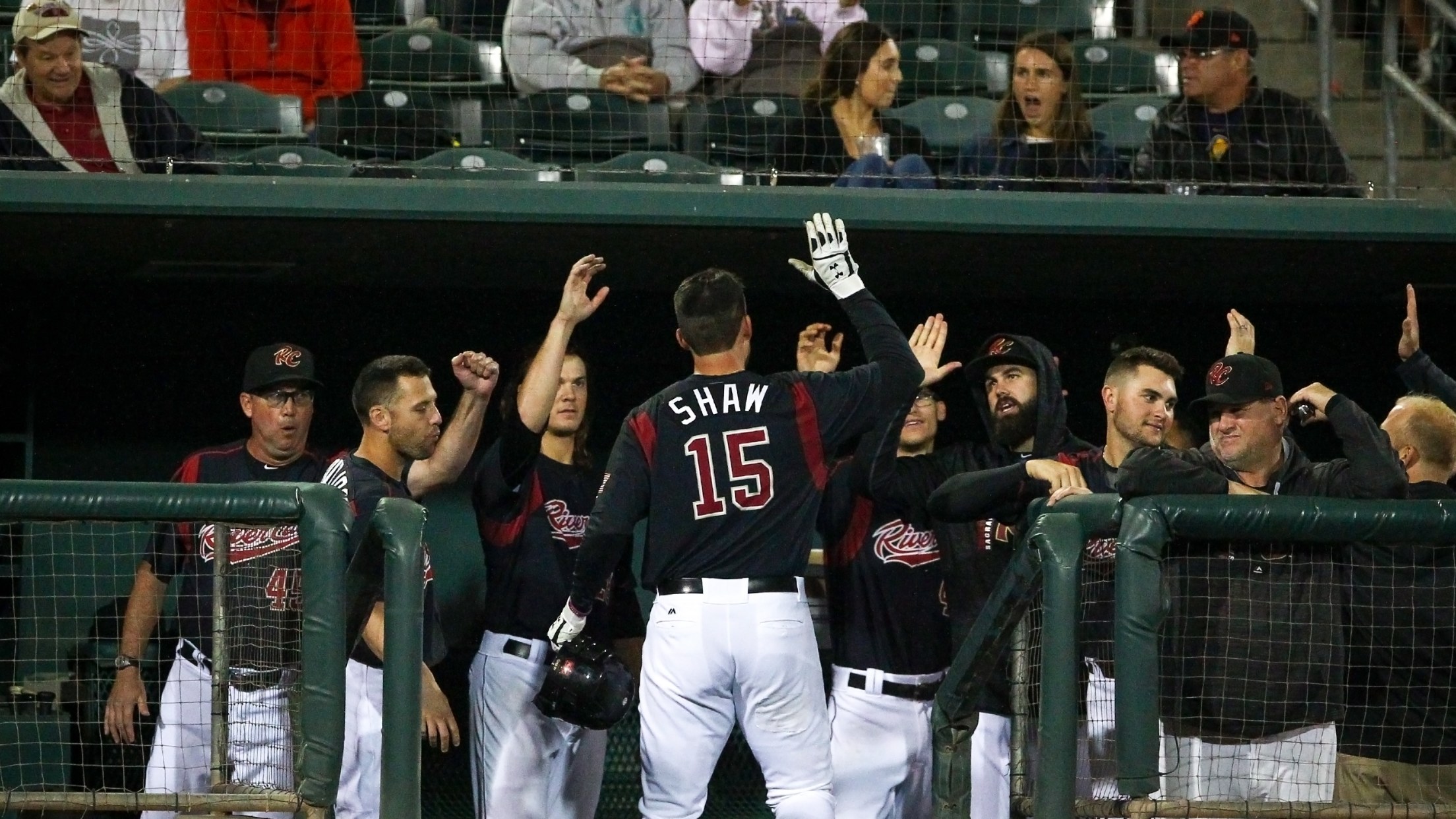 WEST SACRAMENTO, CA - In another one-run game, the Sacramento River Cats (54-81) came out on top, taking down the Albuquerque Isotopes (61-74) 2-1 after a pair of late-inning runs.
Blanco and the River Cats walk off against the Isotopes
Johnson takes a no-decision after six innings of one-run ball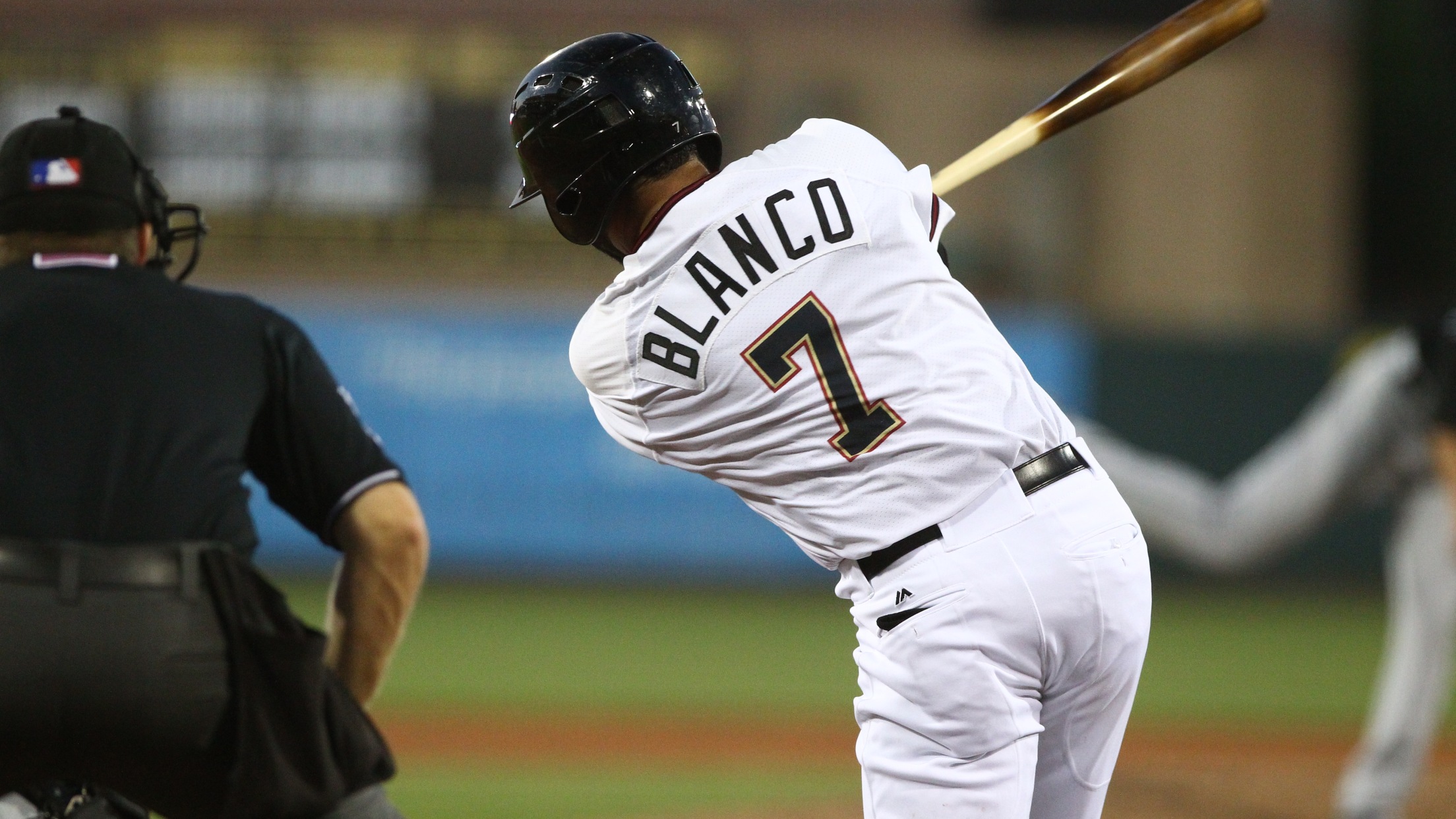 WEST SACRAMENTO, CA - For the second straight night, the Sacramento River Cats (53-81) came from behind to tie things late, but an inning later Grégor Blanco launched a ninth inning walk-off homer to beat the Albuquerque Isotopes (61-73) 2-1 in a well-pitched game from both teams.
River Cats have no answers for Grizzlies in finale
Stassi and Calixte each collect two hits in 15-1 loss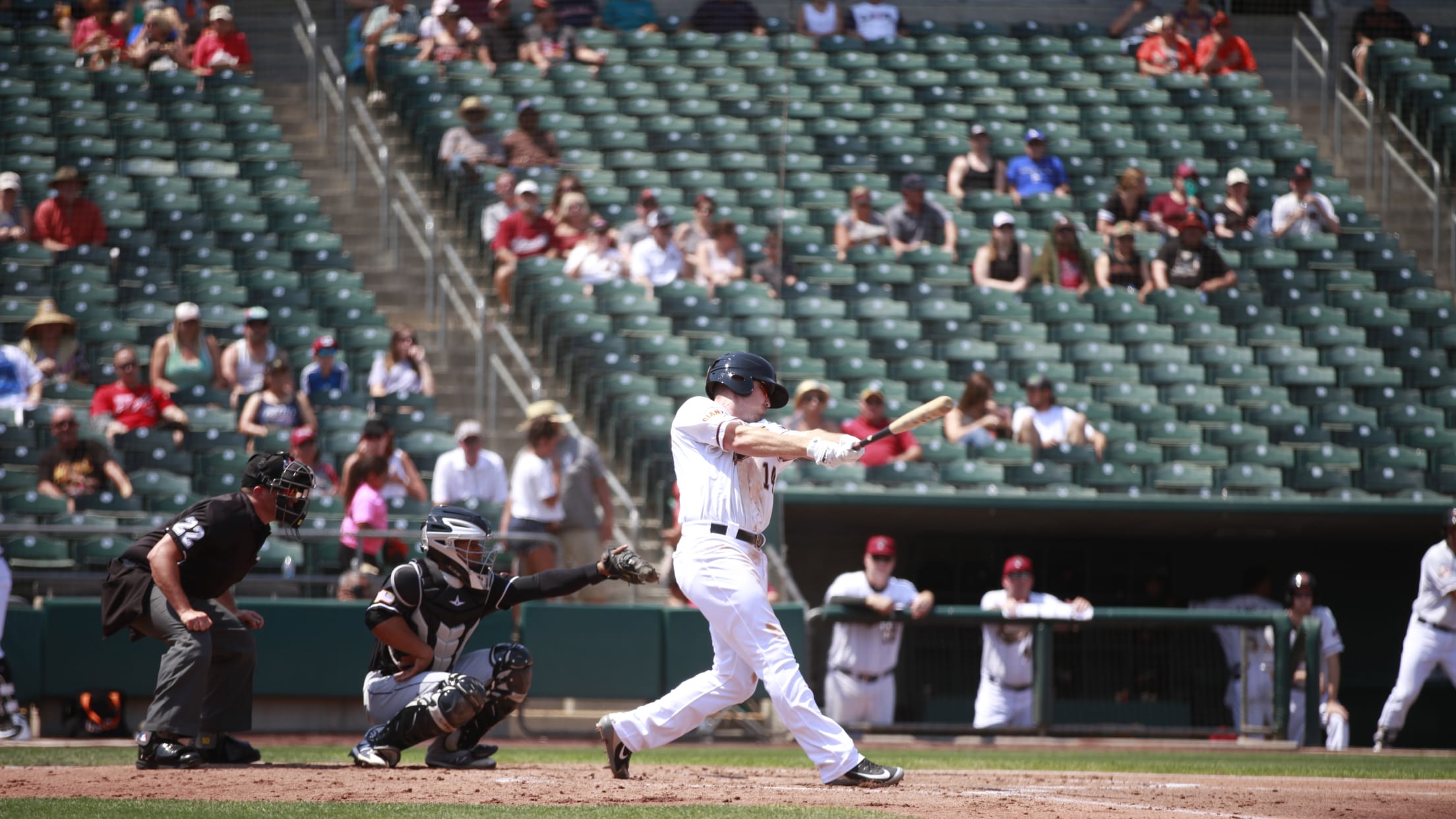 WEST SACRAMENTO, CA - The Sacramento River Cats (50-79) fell behind early to the Fresno Grizzlies (75-54) and the interstate rivals did not let up, tying season-highs for opponents hits (19) and runs (15) in the 15-1 blowout.
Three-hit night from Bourjos not enough for River Cats
Herb goes six innings, falls victim to big inning in 6-2 loss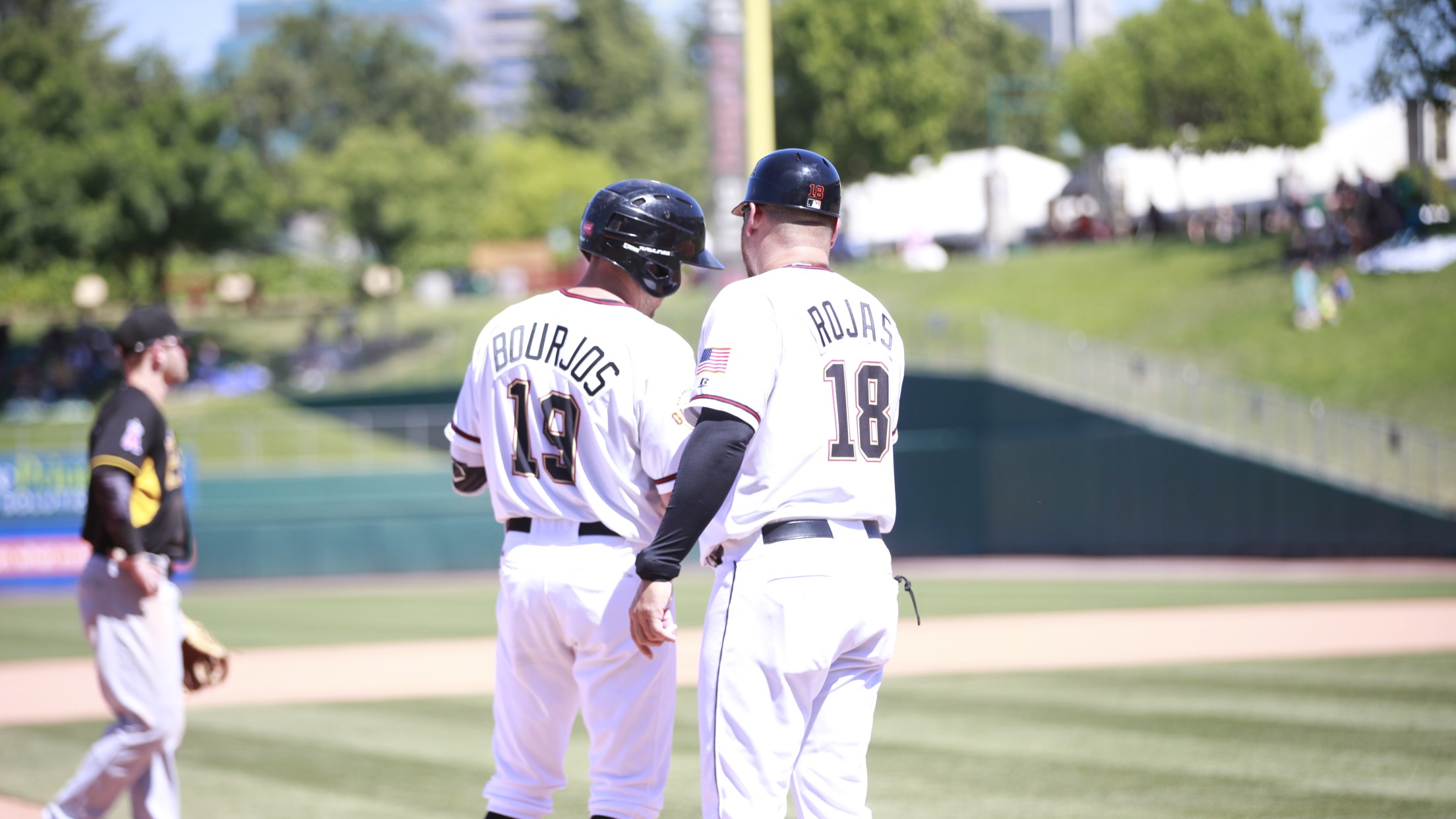 ALBUQUERQUE, NM - The Sacramento River Cats (50-75) were sunk by a crooked number for the second straight night, as the Albuquerque Isotopes (58-67) put up four runs in the second inning to take game three of the series 6-2.Right-hander Tyler Herb got into trouble early, allowing a run in
River Cats blanked despite strong pitching performance
Herb strikes out nine batters, but Sacramento's offense quiet in Reno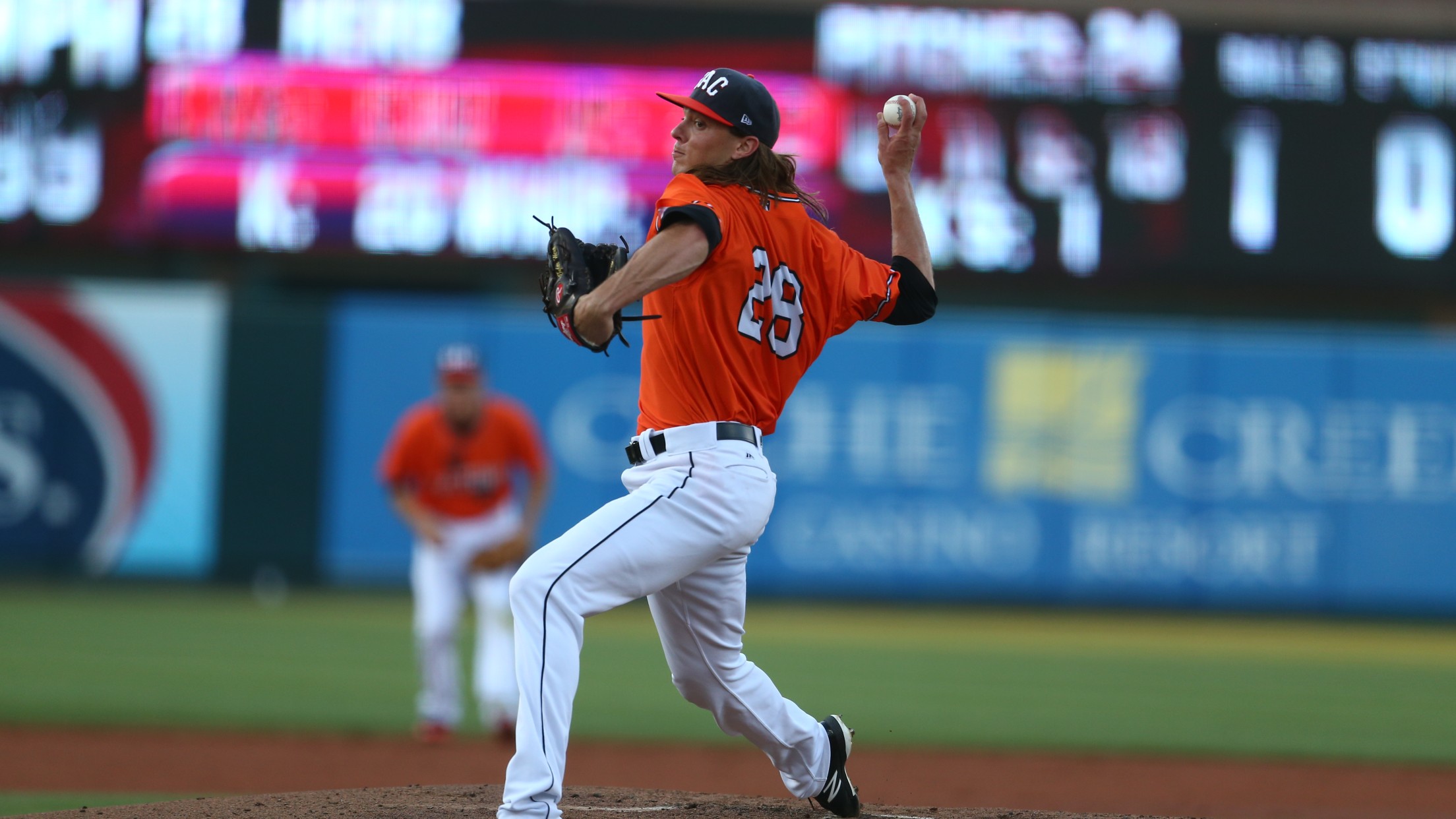 RENO, NV - The Sacramento River Cats (47-73) were held scoreless for the third time this month, falling to the Reno Aces (62-58) by the final score of 5-0.
River Cats drop series finale in Nashville
Herb tosses six innings of two-run ball in 4-2 loss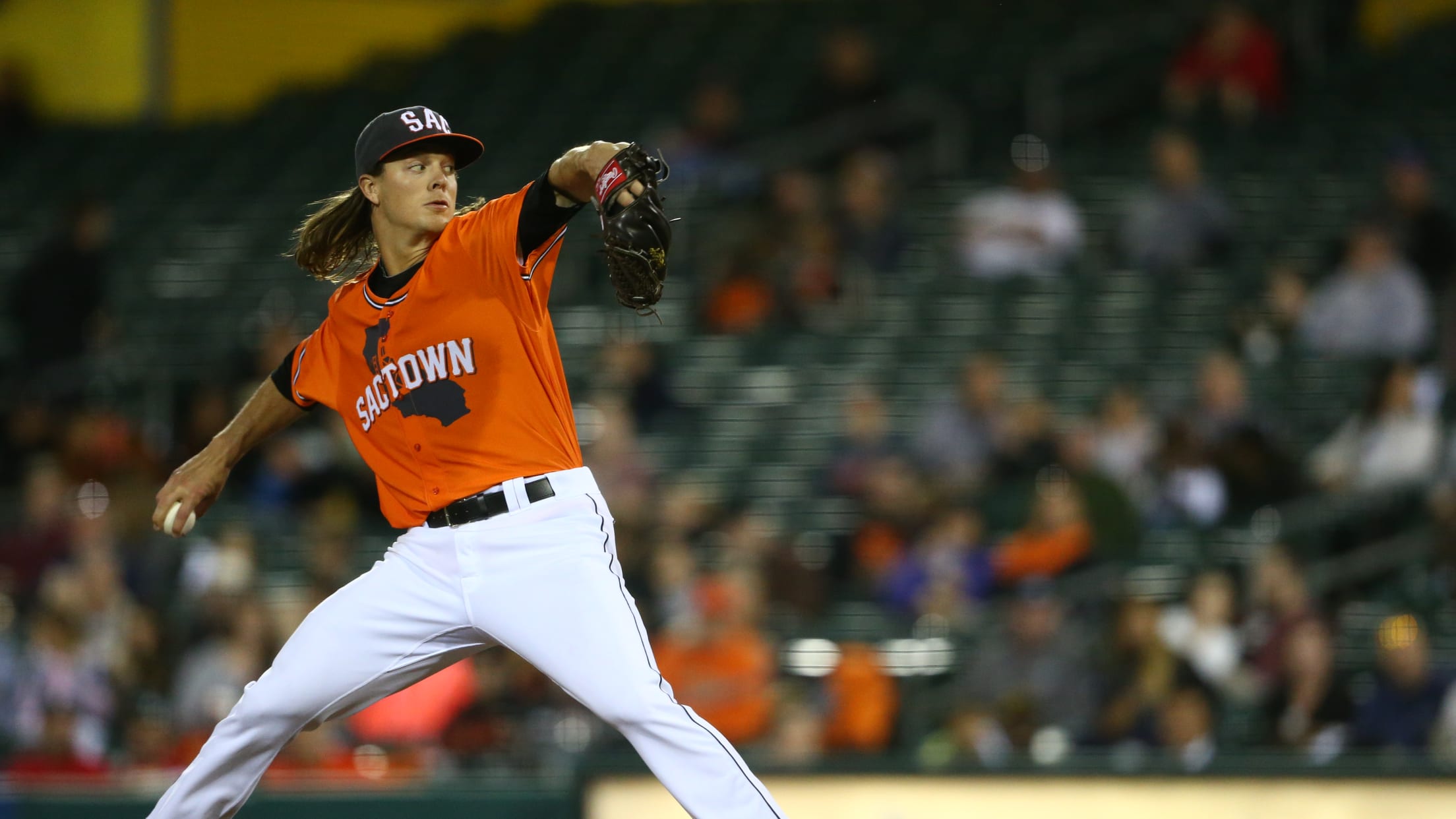 NASHVILLE, TN -- The Sacramento River Cats (45-70) were swept in the Music City on Tuesday night, losing 4-2 to the Nashville Sounds (59-55).Right-handed starter Tyler Herb pitched well enough to win for the visiting River Cats, who have now lost six consecutive games and 14 of their last 16,
Singles aplenty but River Cats fall to Sounds
Anderson retires 11 straight and Bourjos records first three-hit game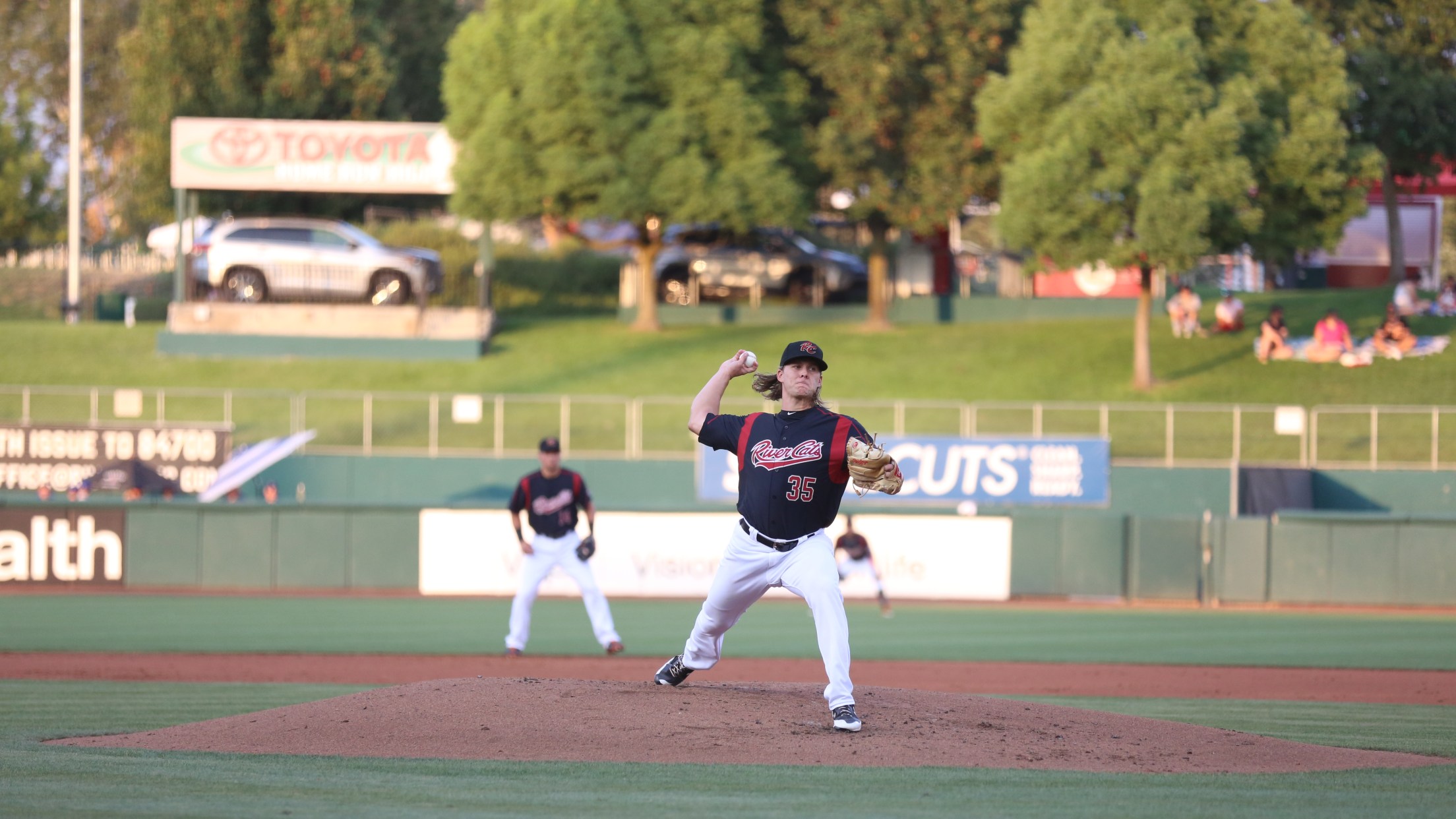 NASHVILLE, TN - The Sacramento River Cats (45-69) managed to match the Nashville Sounds' (58-55) hit total, but were outscored 6-0 while being handed their fifth straight loss.