Correa finds special fan in Corpus Christi
Rehabbing Astros shortstop hits foul pop into fiancée's lap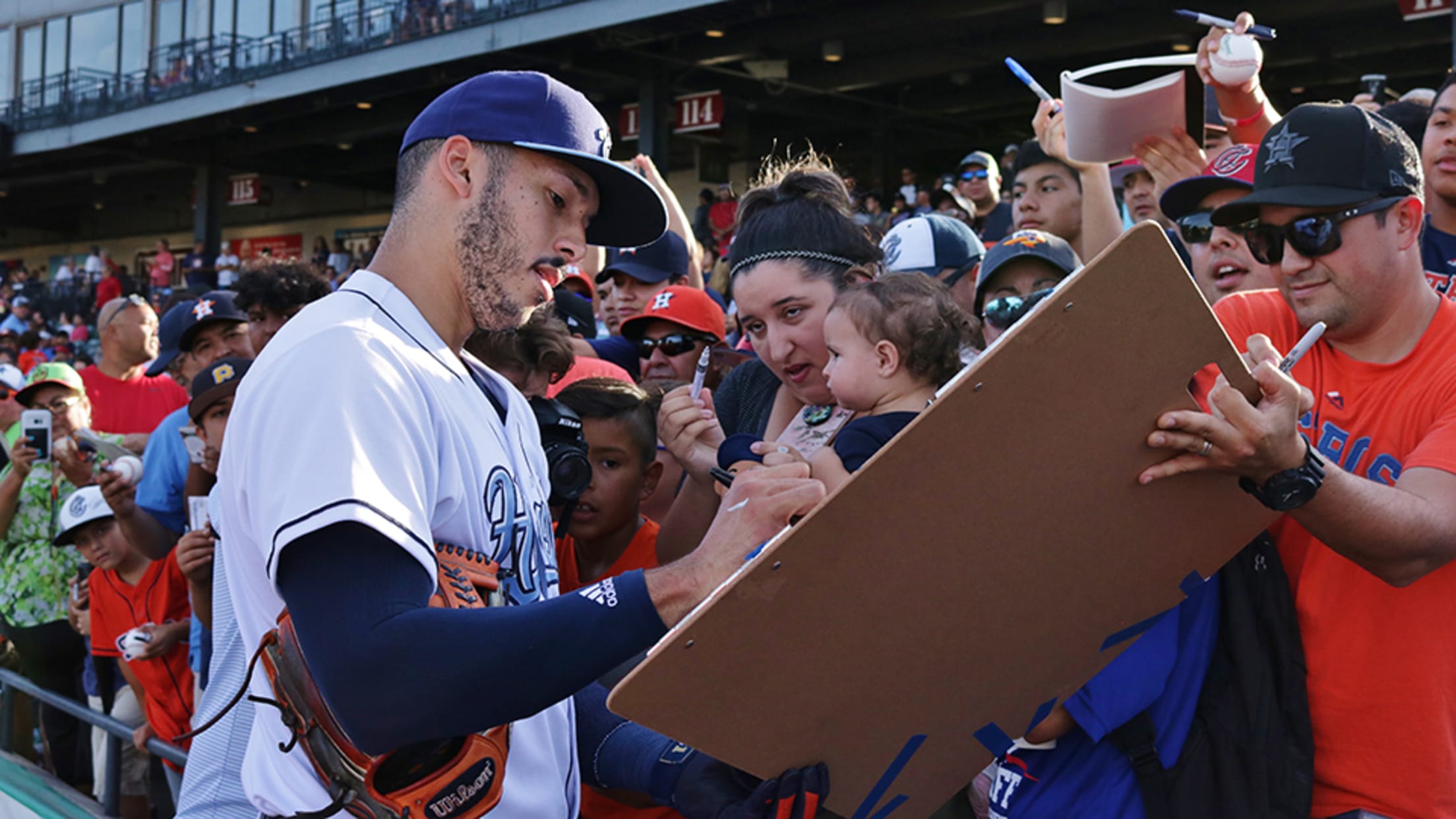 While winning the World Series was undoubtedly a special moment, Carlos Correa decided it was the right moment to do something with the ring he already had. With the cameras rolling, the Astros shortstop dropped to a knee and proposed to then-girlfriend Daniella Rodriguez on the field at Dodgers Stadium.
Hartman & Bostick Tame Tulsa
Correa draws five-thousand strong in return to Whataburger Field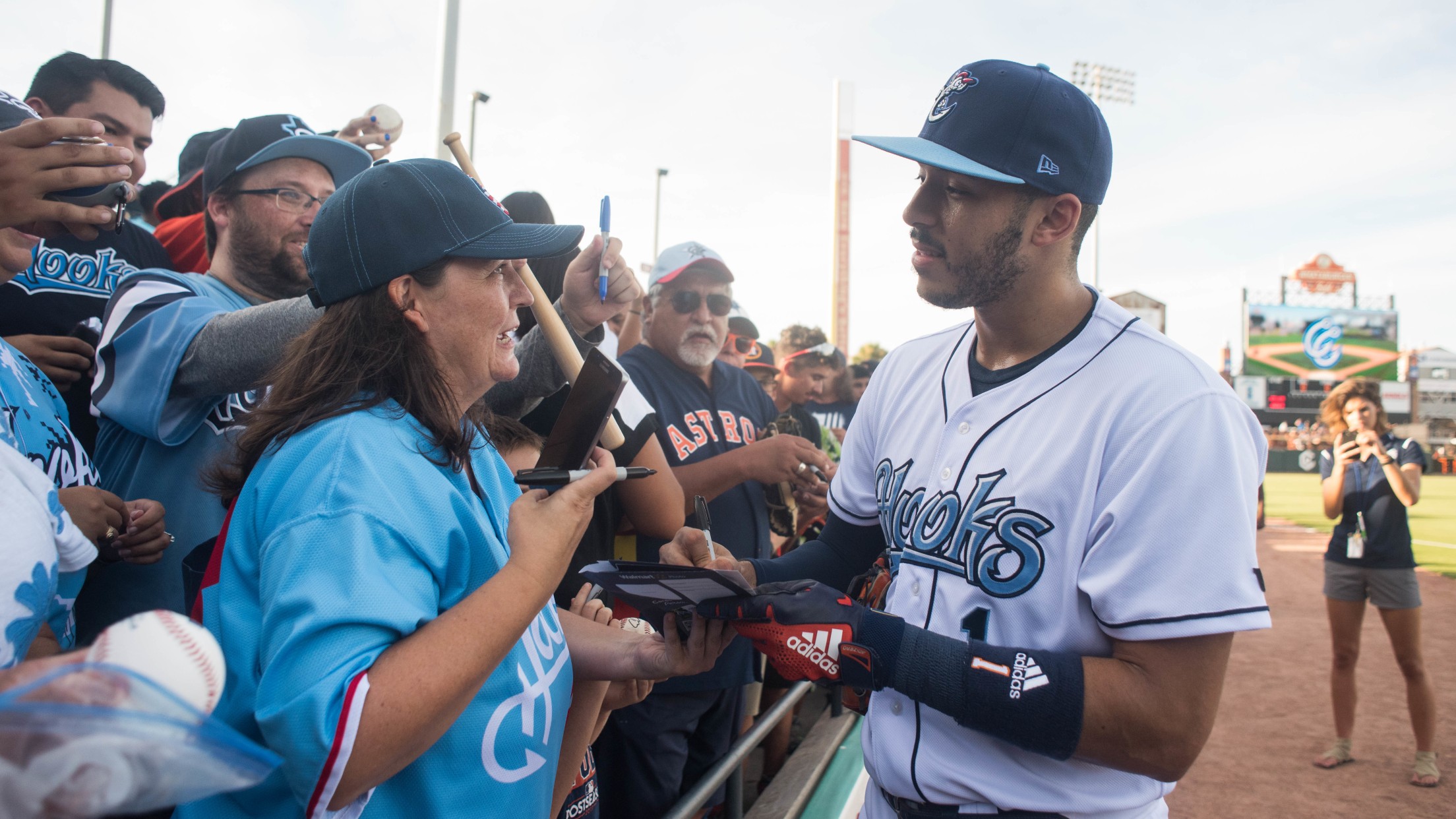 CORPUS CHRISTI - Ryan Hartman earned his 10th win and Akeem Bostick fired four innings of hitless relief Tuesday night as the Hooks beat Tulsa, 4-1, before 5,383 fans at Whataburger Field.The only damage against Hartman (10-3) was a two-out solo home run by D.J. Peters in the fourth. Corpus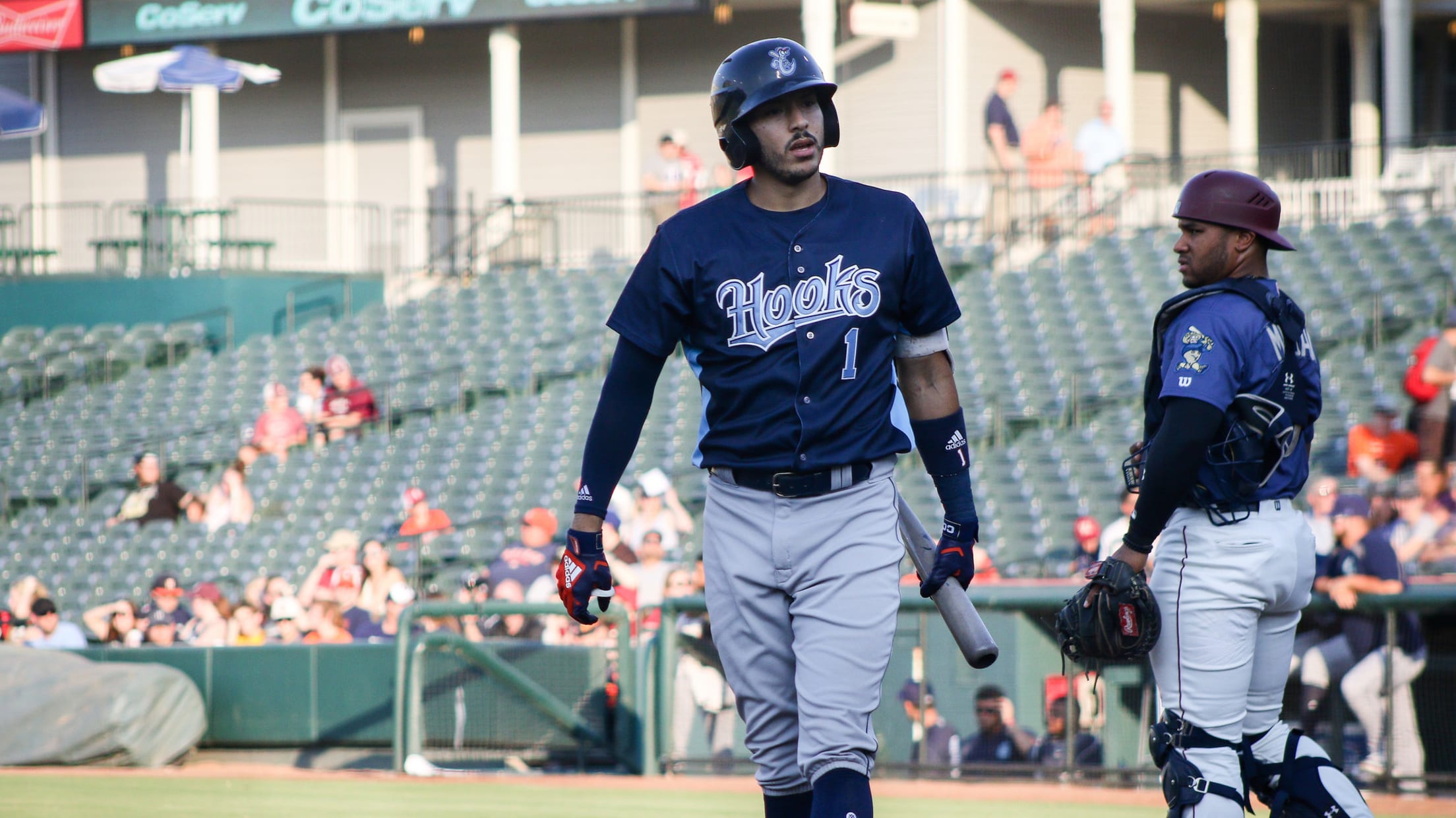 FRISCO - Juremi Profar's second-inning grand slam carried the RoughRiders to a 5-1 victory over Corpus Christi Sunday night at Dr Pepper Ballpark.Frisco (27-17, 51-63) now leads the Hooks (25-19, 68-45) by two games in the Texas League South second-half standings.
Riders Rally in 7th to Win Series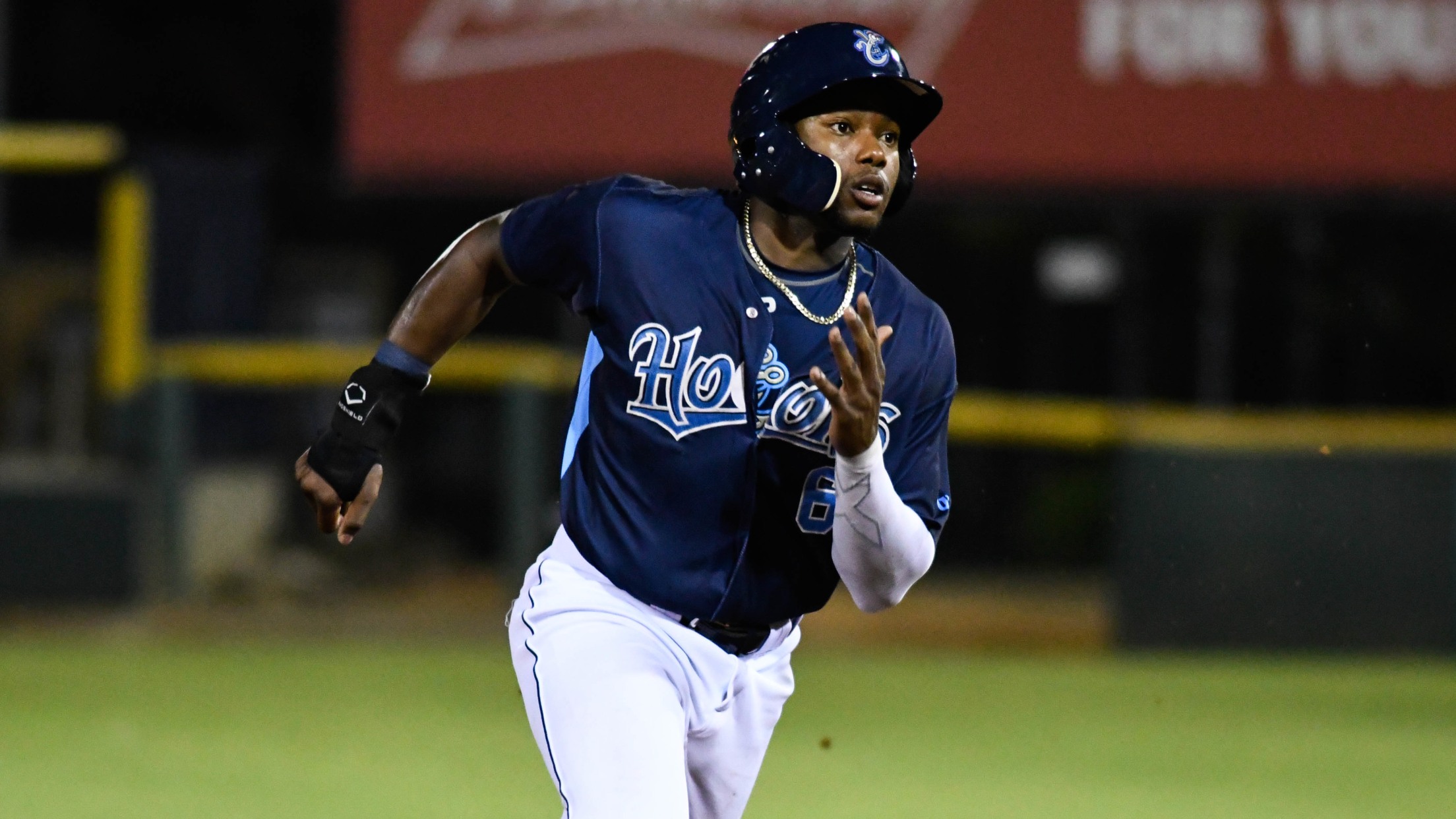 FRISCO - Luis Yander La O's two-out, two-run double in the seventh inning Saturday night sent the RoughRiders to a 5-3 come-from-behind win over Corpus Christi in front of 7,402 fans at Dr Pepper Ballpark.Ronnie Dawson put the Hooks (25-18, 68-44) in front by attacking the game's first pitch and
Grizzlies rally late but fall to Chihuahuas 13-10
Reed homers twice, one HR shy of Fresno single-season record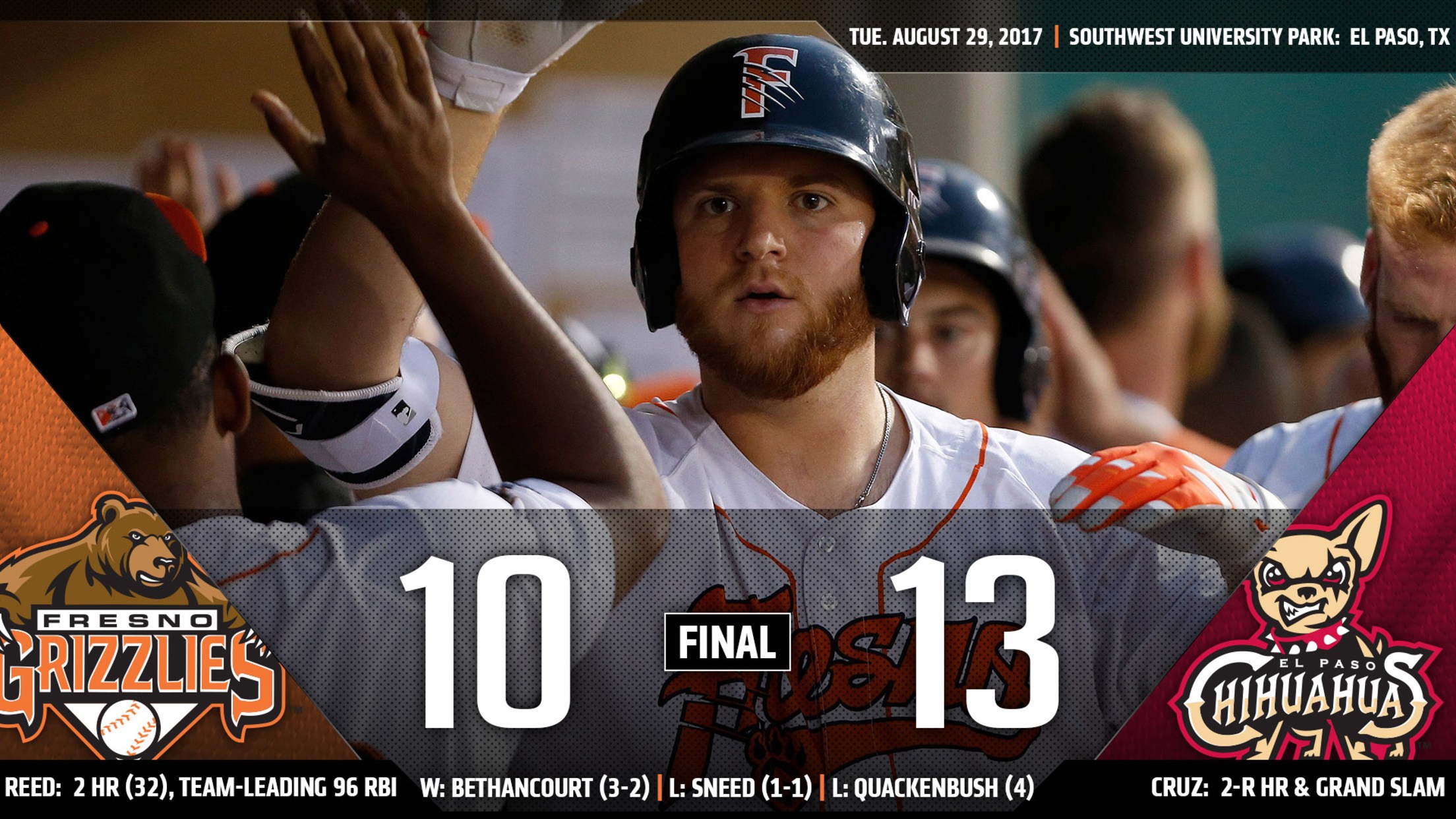 The Fresno Grizzlies (74-62) fell 13-10 to the El Paso Chihuahuas (69-87) on Tuesday night at Southwest University Park. A.J. Reed (2-for-4) crushed two home runs for the Grizzlies in the contest, his fourth time doing so. The Grizzlies have 15 two-homer games from individuals this season. Fresno opened the
Grizzlies cream Rainiers on Oreo Taco Night
Carlos Correa notches two RBI in 10-1 victory in first MLB rehab appearance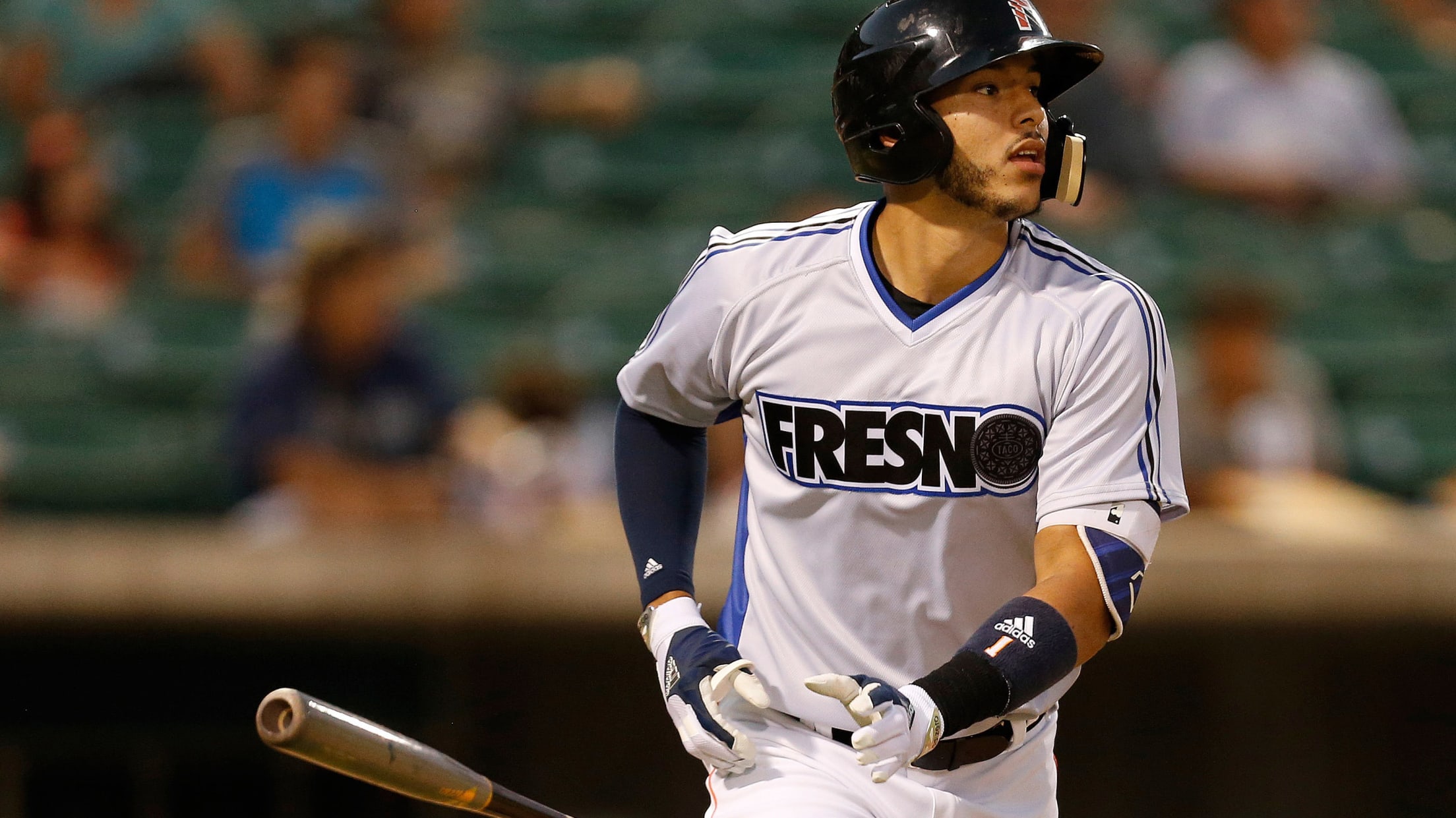 The Fresno Grizzlies (72-59) defeated the Tacoma Rainiers by a score of 10-1 on Oreo Taco Night at Chukchansi Park. It was the opener of the final four-game series of the season between the clubs and the start of the last homestand of 2017 for the Grizzlies. Carlos Correa went
Singleton sets Fresno record with 10 RBIs
Young Astros power hitter swats two homers on 4-for-6 night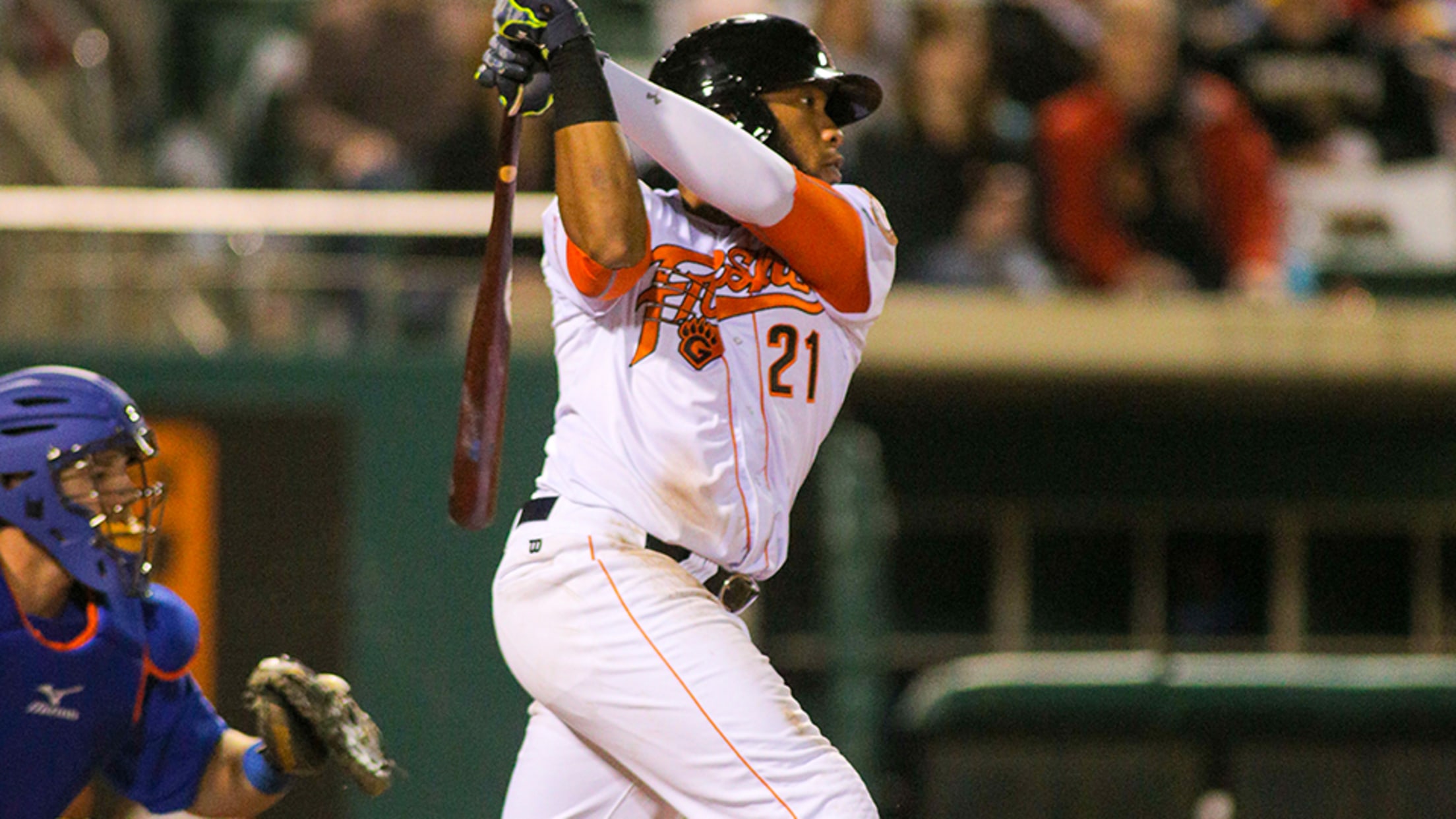 The way Jon Singleton had hit the ball early this week, the Astros' developing slugger would have to have a pretty special game to surprise his manager and teammates. On Wednesday, he did. "That's an amazing feat for anybody, at any level -- 10 RBIs, a grand slam," Triple-A Fresno