Cardinals Prospect Primer: Stormin' Gorman
Teenage third baseman looking like a St. Louis star in the making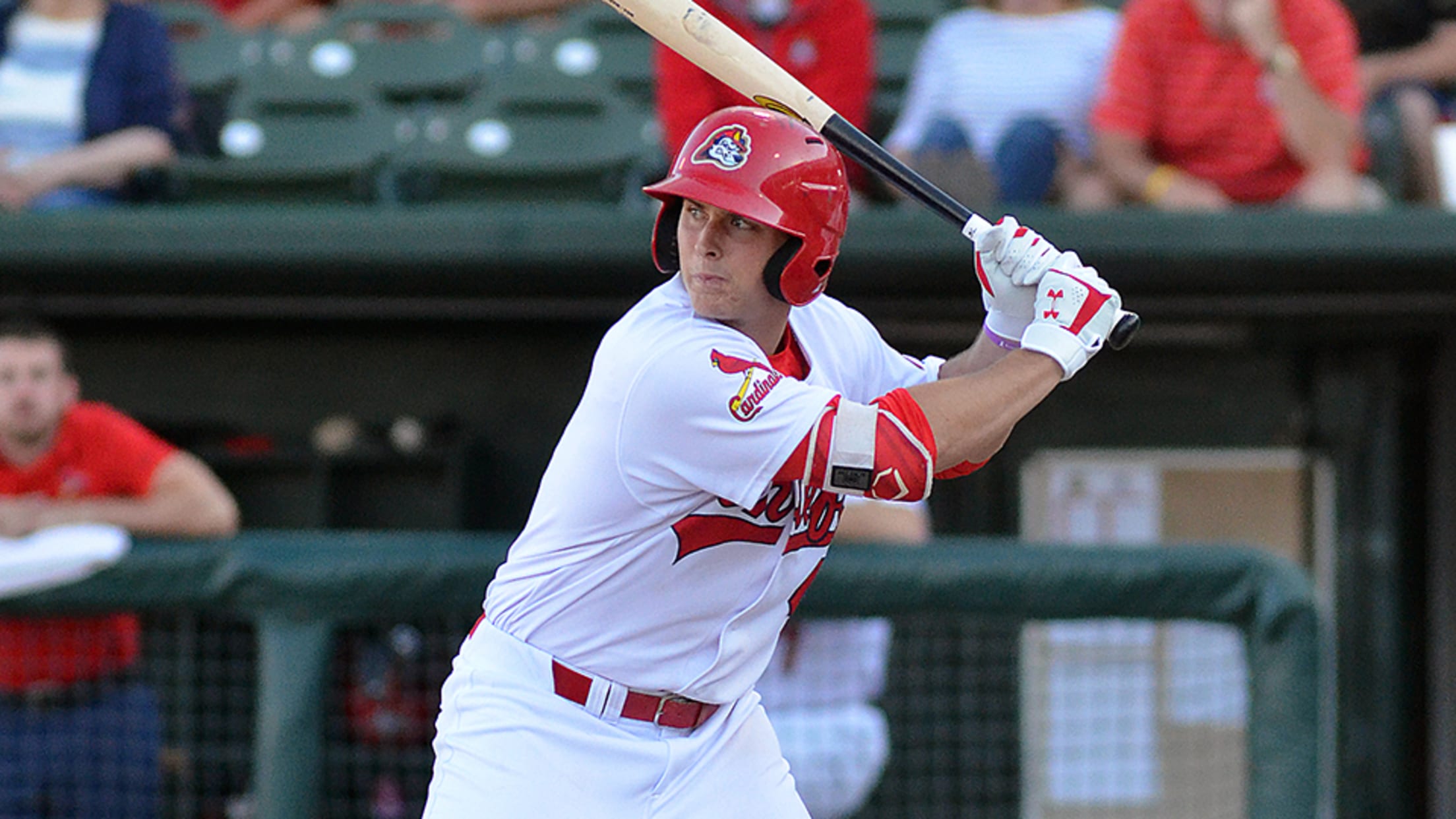 Some players are on the verge of stardom, others are entering a crucial phase of their development and still others are getting their first tastes of full-season ball. With the 2019 season approaching, MiLB.com takes a look at the most intriguing prospects from each MLB organization.Breakout prospect: Nolan Gorman, 3BIt
Top prospects opening 2019 in the Majors
Tatis, Jiménez, Robles lead large crop on MLB's Opening Day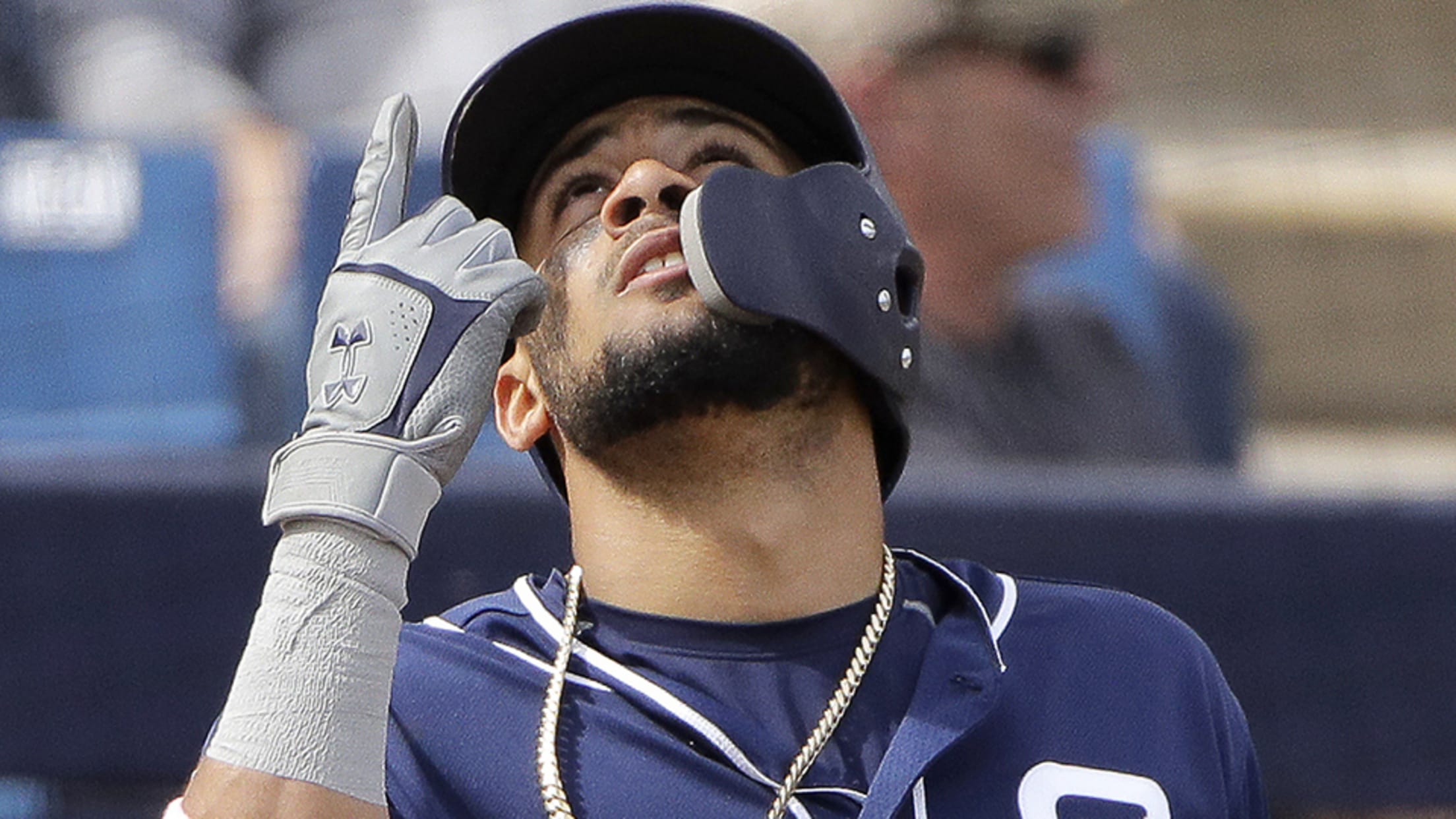 Are the tides turning?This is perhaps the most aggressive teams have been in pushing top prospects to the Major Leagues in recent memory. In 2018, nine of MLB.com's Top 100 Prospects found themselves on Major League Opening Day rosters. This year -- when 28 of the game's 30 clubs will
Cardinals' Reyes has season-ending surgery
Top prospect suffered right lat injury in first MLB start of 2018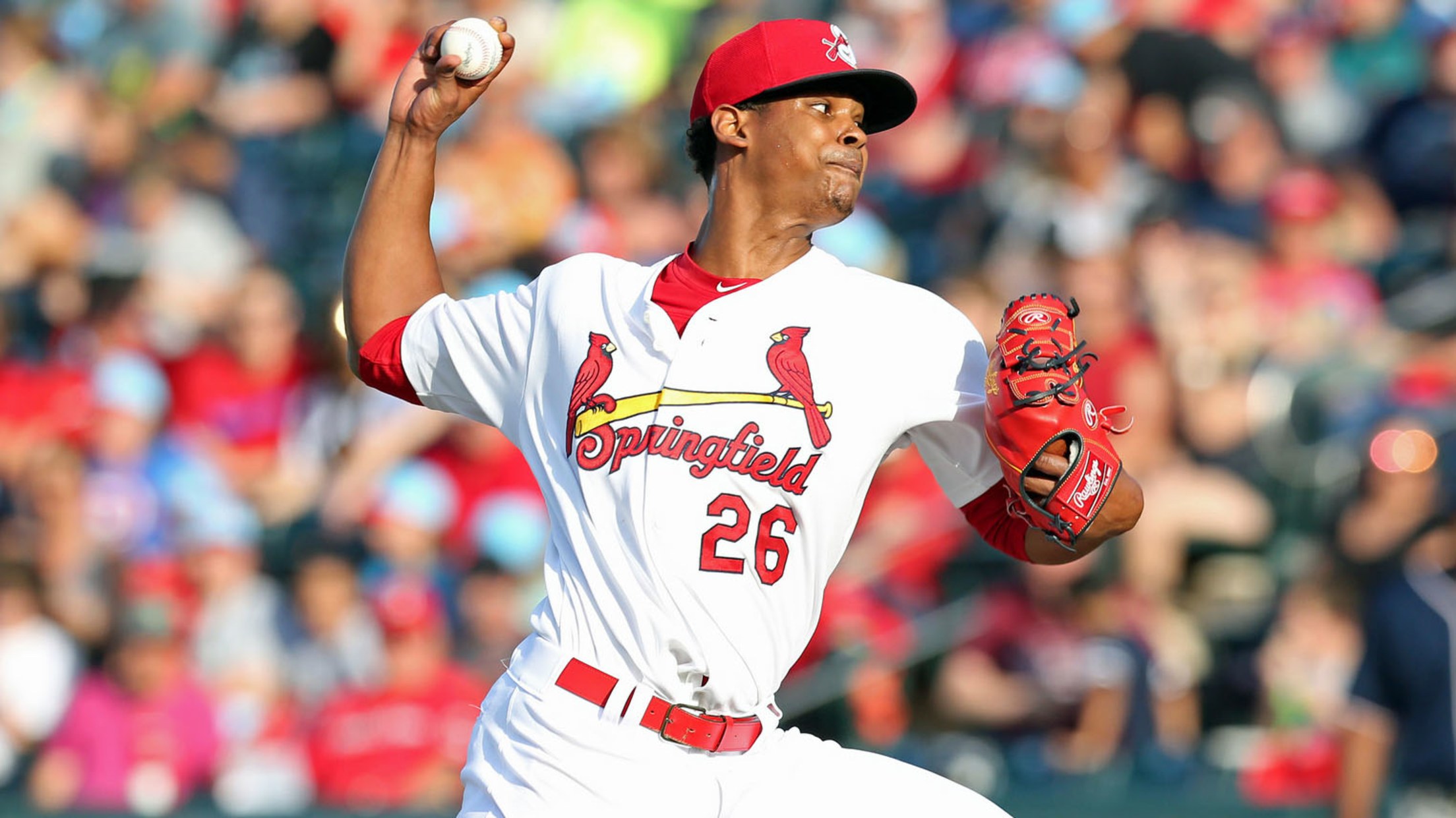 After a much-anticipated return from Tommy John surgery, Alex Reyes lasted four Major League innings before suffering another injury-related setback.The Cardinals' No. 1 prospect underwent surgery Wednesday to reattach a tendon in his right lat and will miss approximately six months, including the remainder of the 2018 season.
Cardinals' Reyes returns to disabled list
No. 16 overall prospect to miss significant time with right lat strain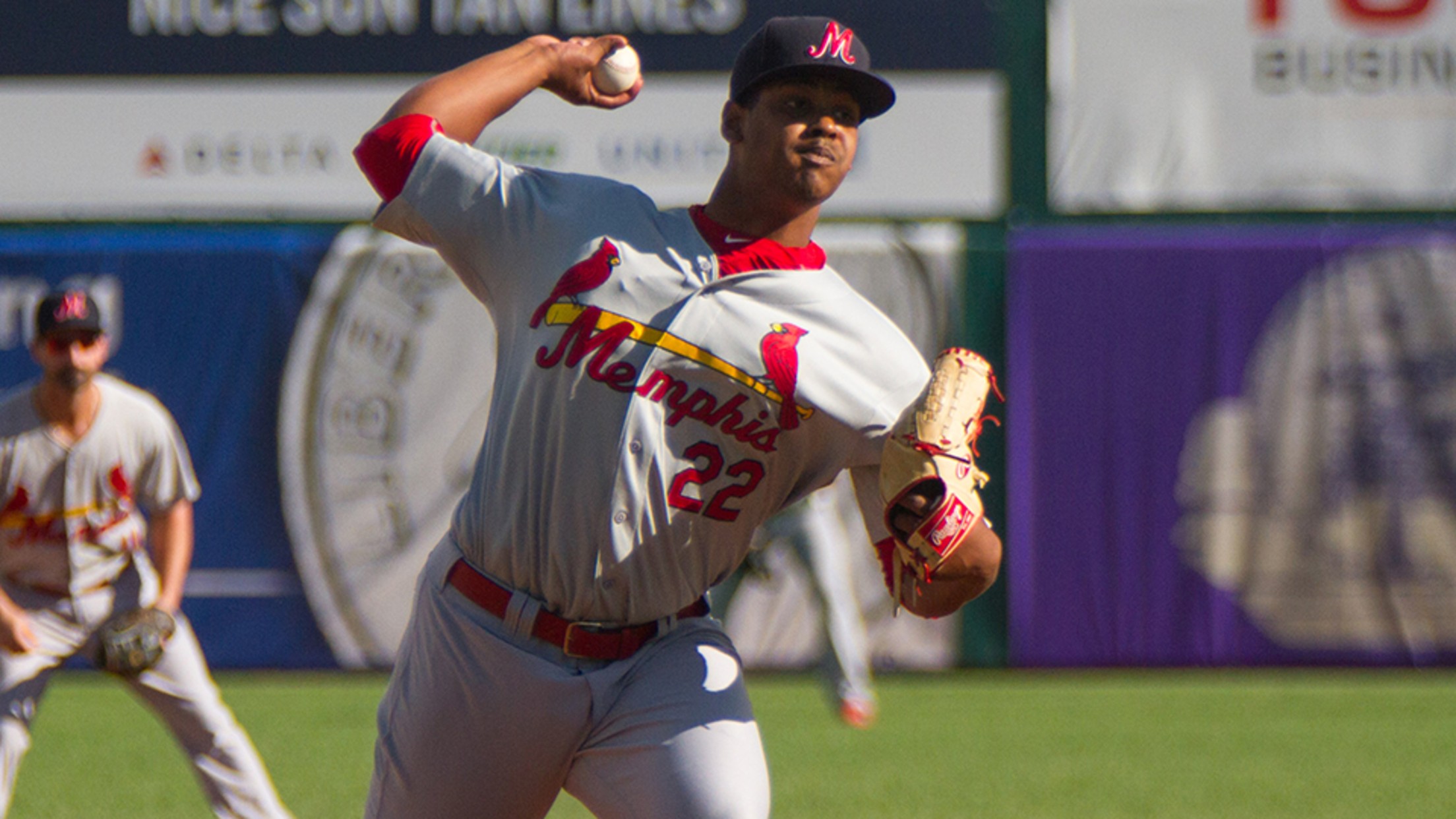 After missing the entire 2017 season to recover from Tommy John surgery, Alex Reyes came back strong through four rehab starts. Not long after his season debut in the Majors, the top Cardinals prospect suffered another blow that landed him back on the disabled list.According to MLB.com, Reyes was diagnosed
Reyes burns PCL, own strikeout records
Top Cardinals prospect whiffs nine in a row during 13-K outing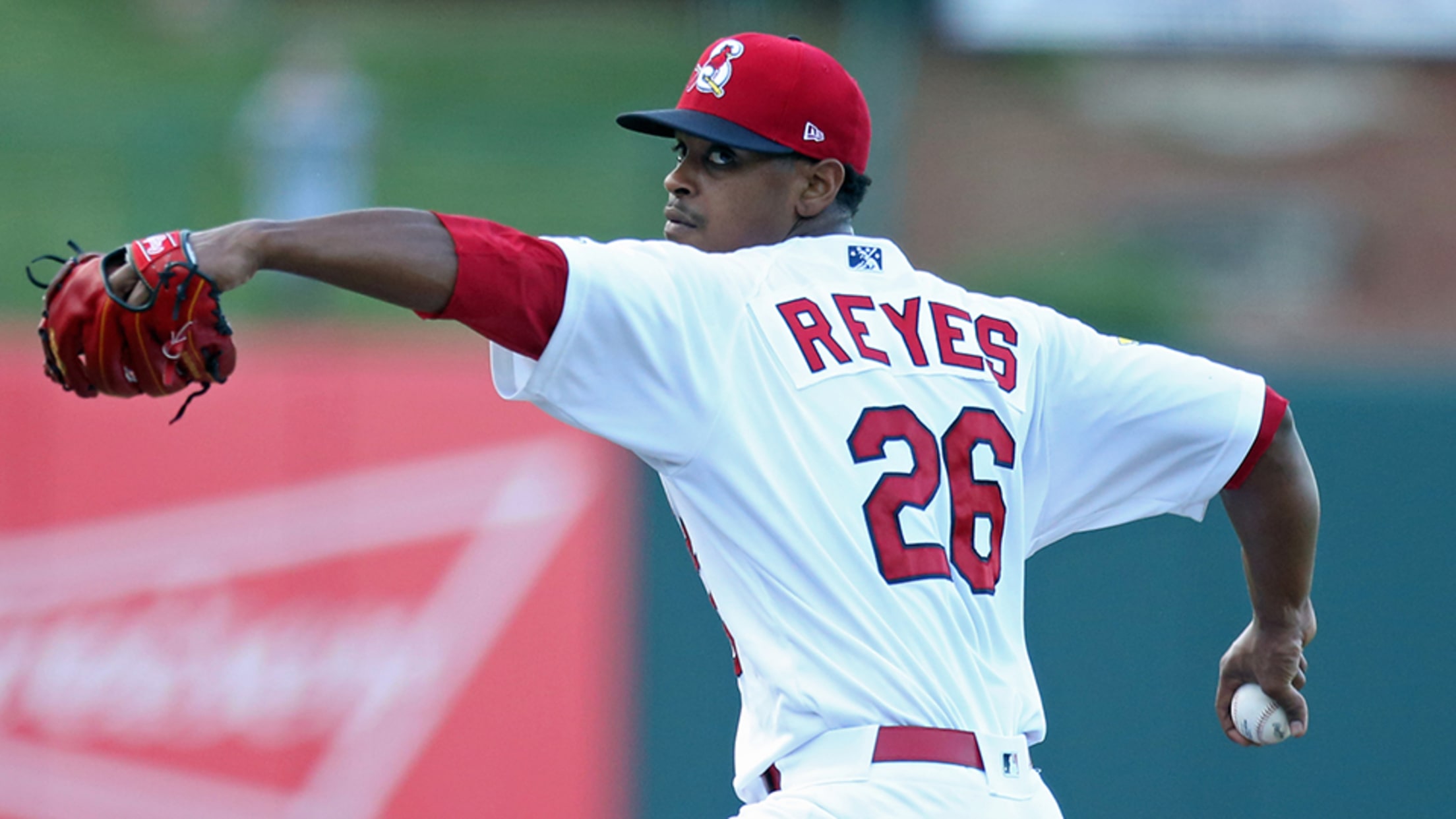 Over the course of four rehab starts, what Alex Reyes has been able do on the mound would be hard to replicate on a video game console.St. Louis' top prospect allowed one hit and matched his career high with 13 strikeouts over seven scoreless innings as Triple-A Memphis defeated Oklahoma
Reyes strikes out 13 in third rehab start
Cards top prospect matches career high, Springfield team record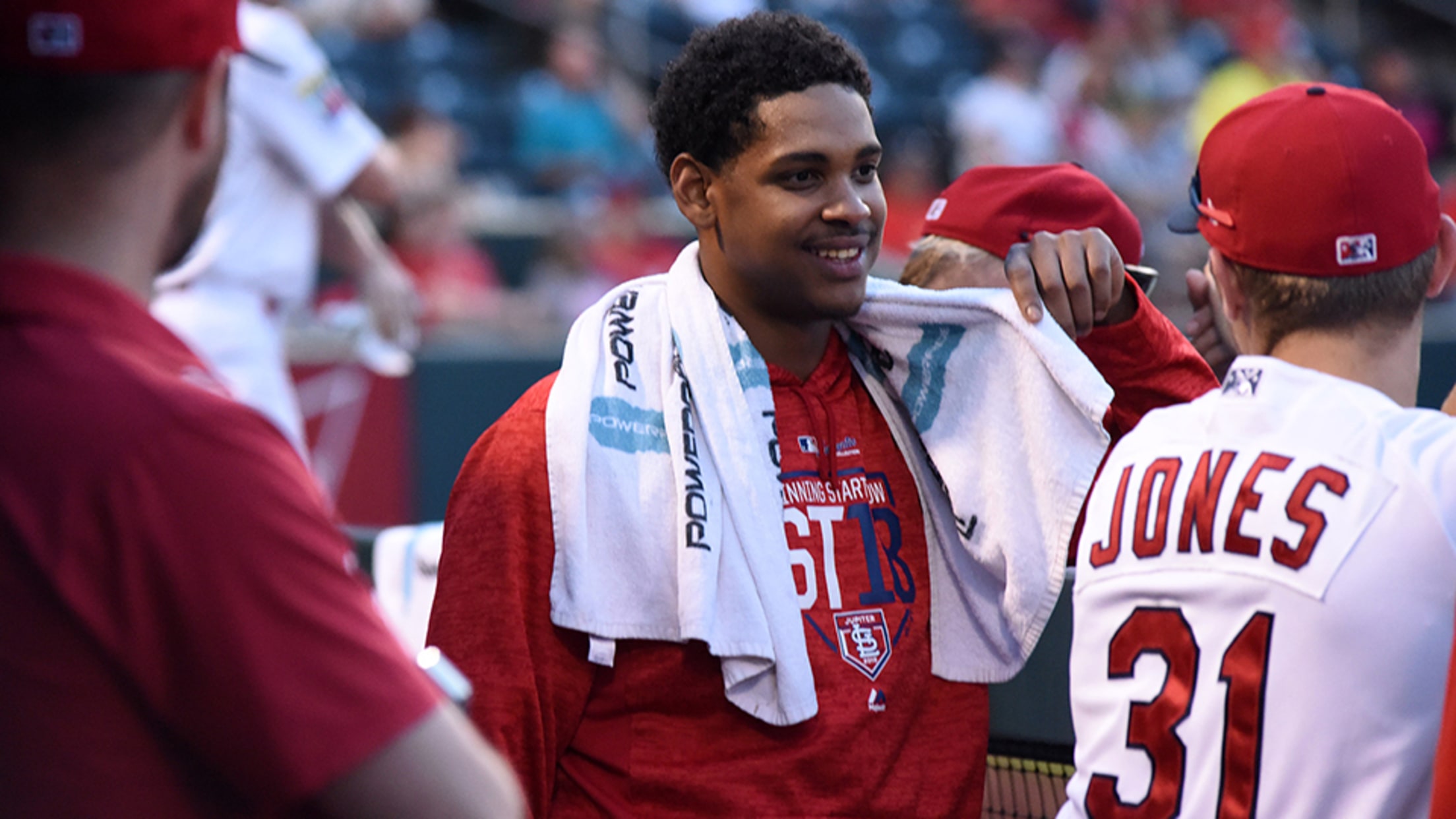 Aside from a glimpse at Alex Reyes in extended spring training in 2014, where the right-hander threw exclusively fastballs, Double-A Springfield manager Johnny Rodriguez had never seen him pitch.When he heard the news that Reyes' rehab tour would make a stop in the Texas League, he was ecstatic. And Reyes
Reyes mows down 12 for Peoria
Top St. Louis prospect pitches five shutout innings in rehab start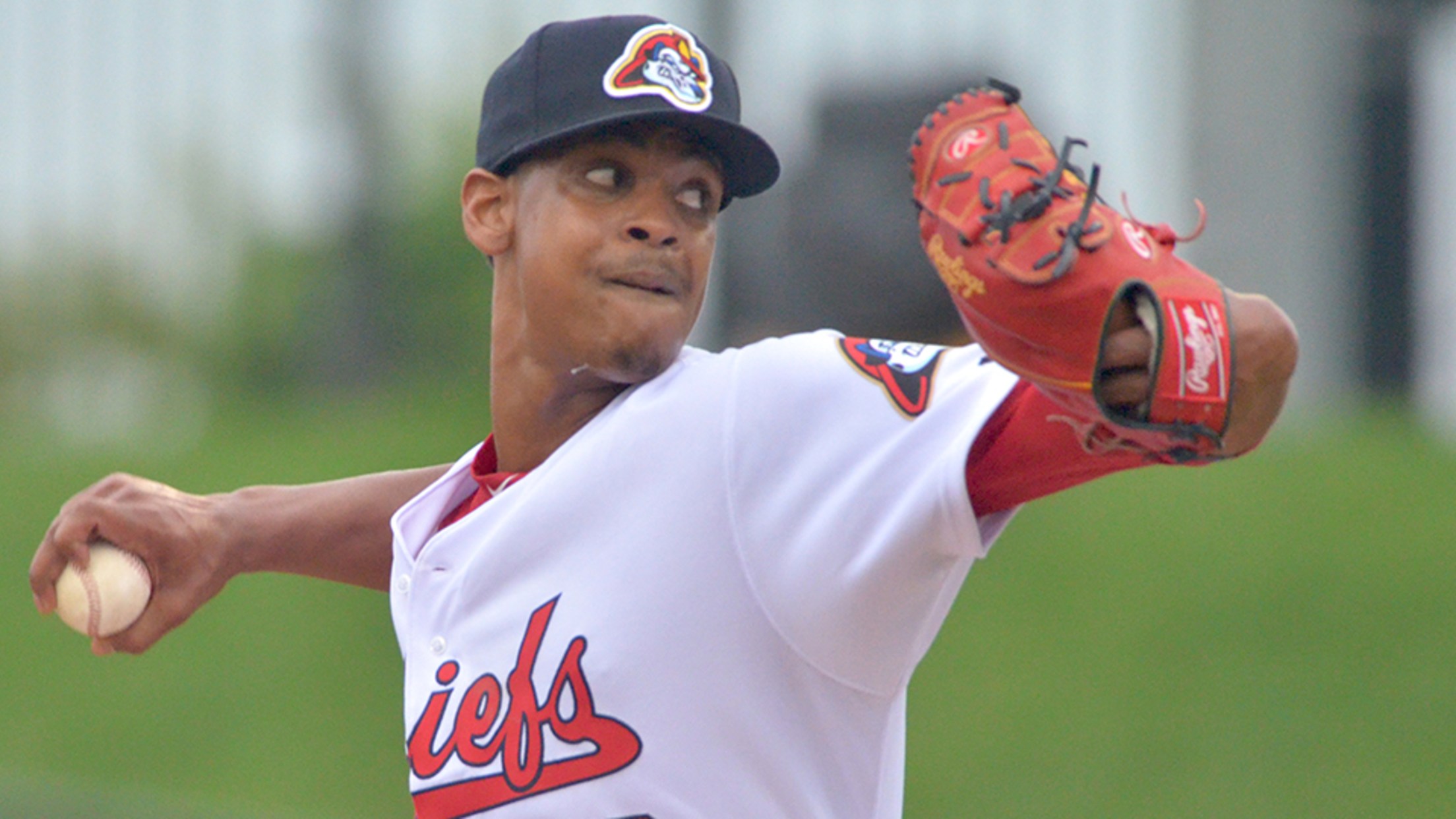 The Alex Reyes rehab tour moved from Florida to Illinois this week, but the results mostly stayed the same -- heavy on the strikeouts and zero fun for the opposing hitters. The top-ranked St. Louis prospect struck out 12 hitters through five scoreless innings Monday for Class A Peoria, allowing one
Reyes K's 12 in Rehab Start, Chiefs Win
Rodriguez homers Twice in Win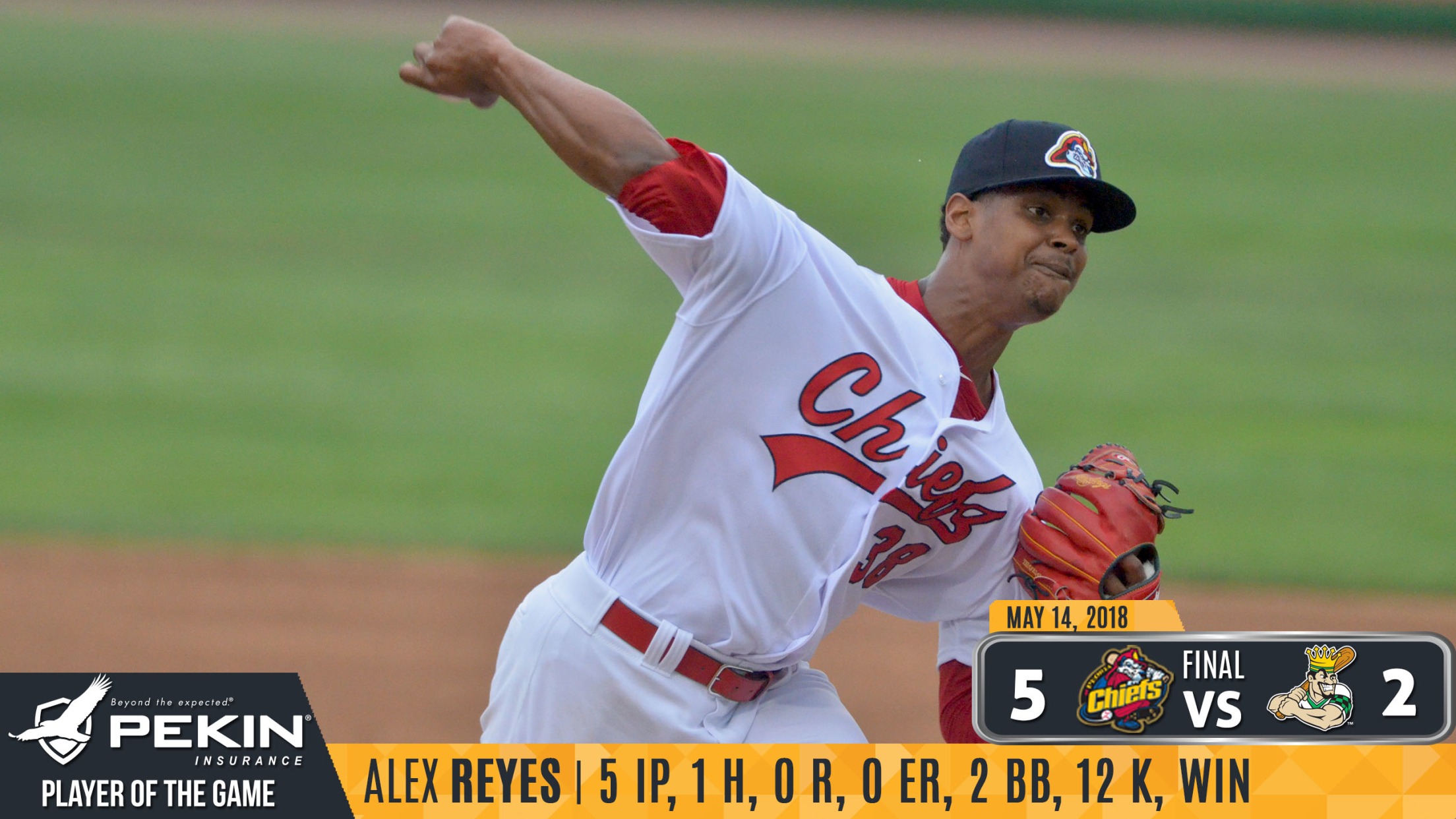 Peoria, IL - Cardinals pitcher Alex Reyes baffled Clinton hitters with 12 strikeouts over five innings and the Peoria Chiefs offense went deep three times in a 5-2 win in the series opener on Monday night. The Chiefs after their fifth straight win improve to 18-16 on the season with
Alex Reyes Rehab Start Slated for Monday
Former Chiefs RHP working his way back from TJ surgery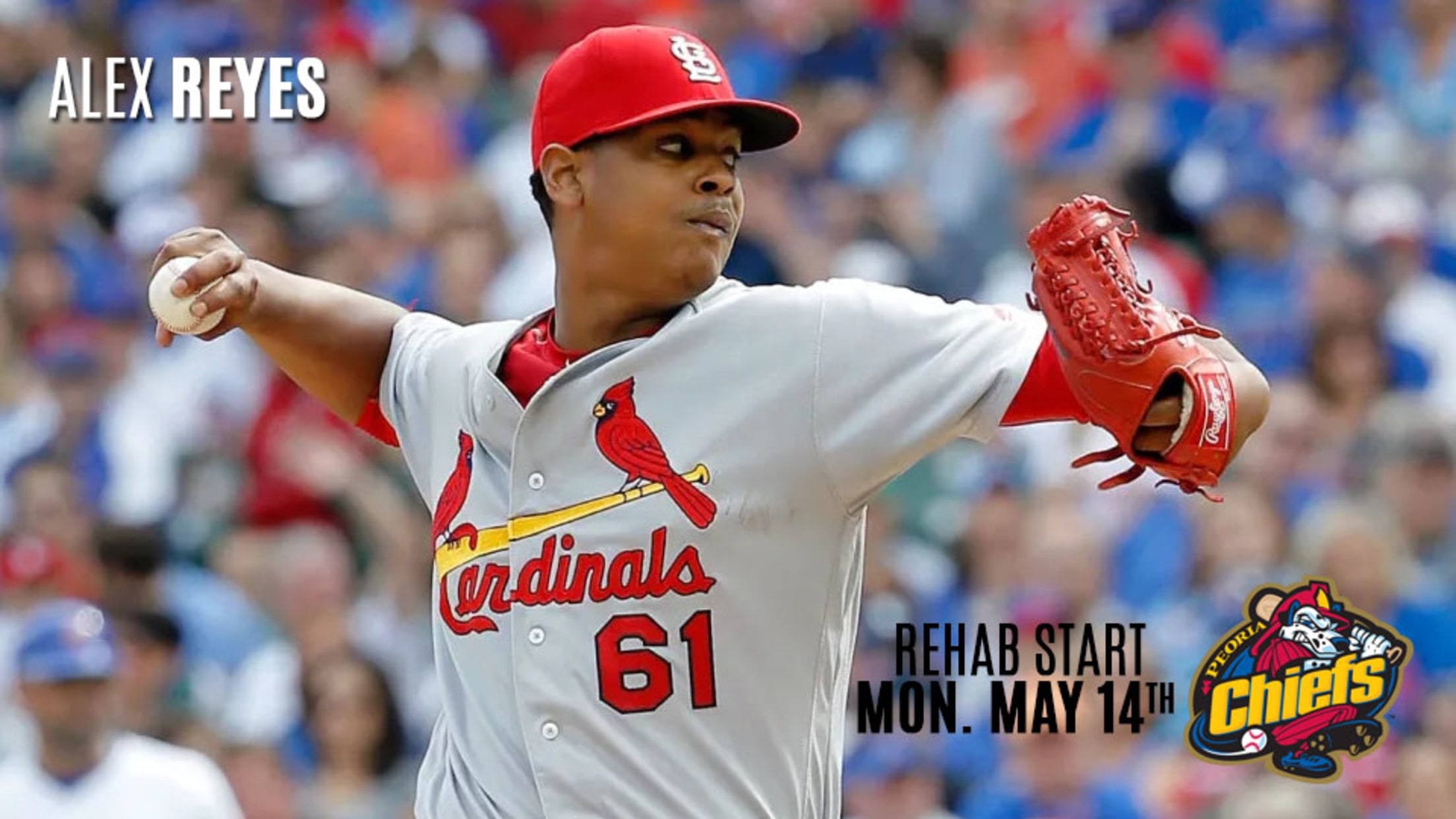 PEORIA, IL - According to reports from St. Louis and if he doesn't suffer a medical setback this weekend, St. Louis Cardinals pitcher Alex Reyes is expected to start for the Chiefs in a rehab stint on Monday at 6:30 p.m. against the Clinton LumberKings.
Cards' Reyes posts zeros in '18 debut
No. 18 overall prospect fans six in Palm Beach rehab start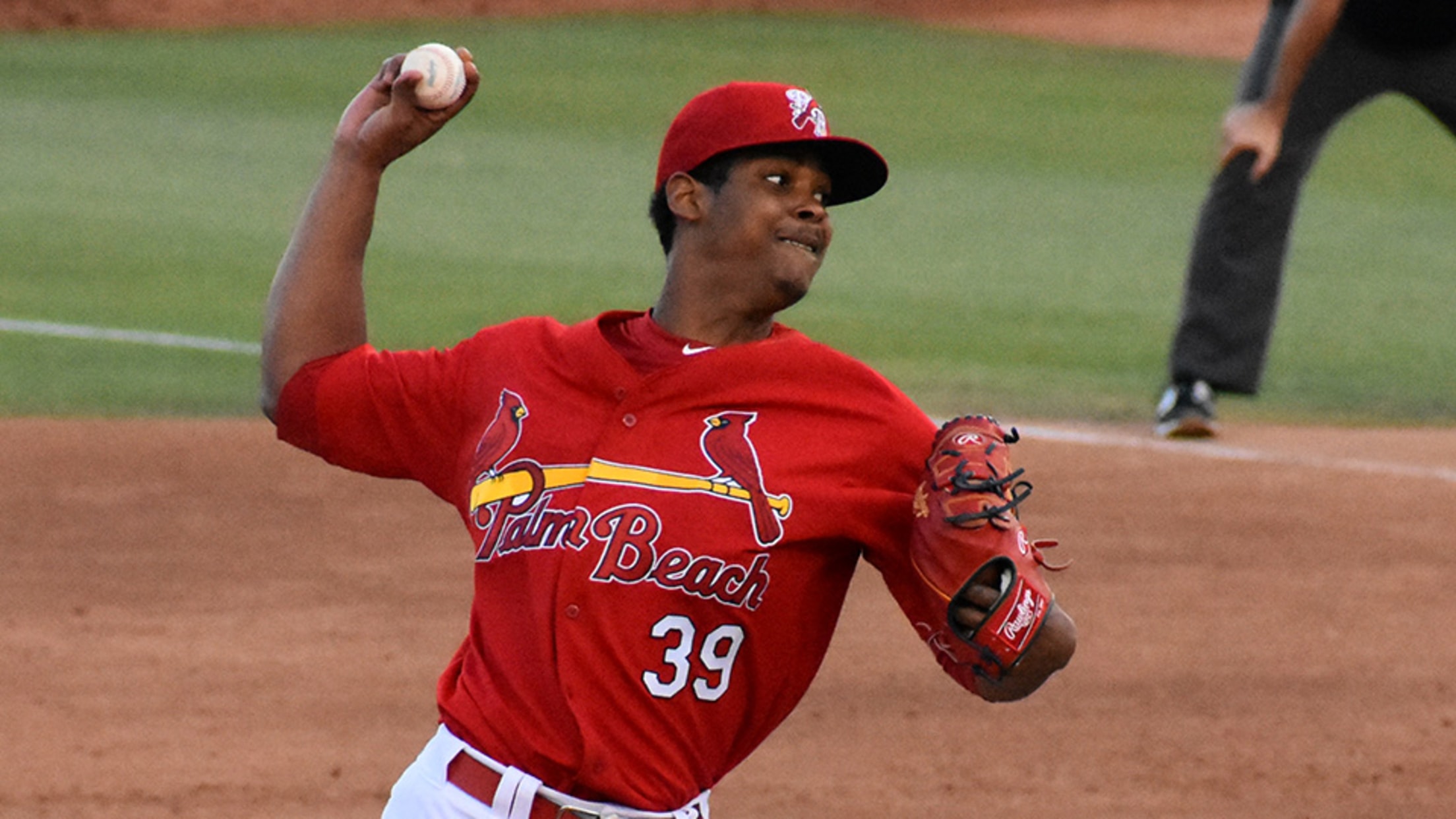 One of the game's most exciting pitching prospects is back and he made a strong statement in his return to the mound.Top-ranked Cardinals prospect Alex Reyes allowed four hits and a walk while striking out six over 3 1/3 scoreless innings in his first rehab start Wednesday night as Class A Advanced
Cardinals Prospect Primer: Soaking up Reyes
After Tommy John surgery, righty could bolster St. Louis staff in '18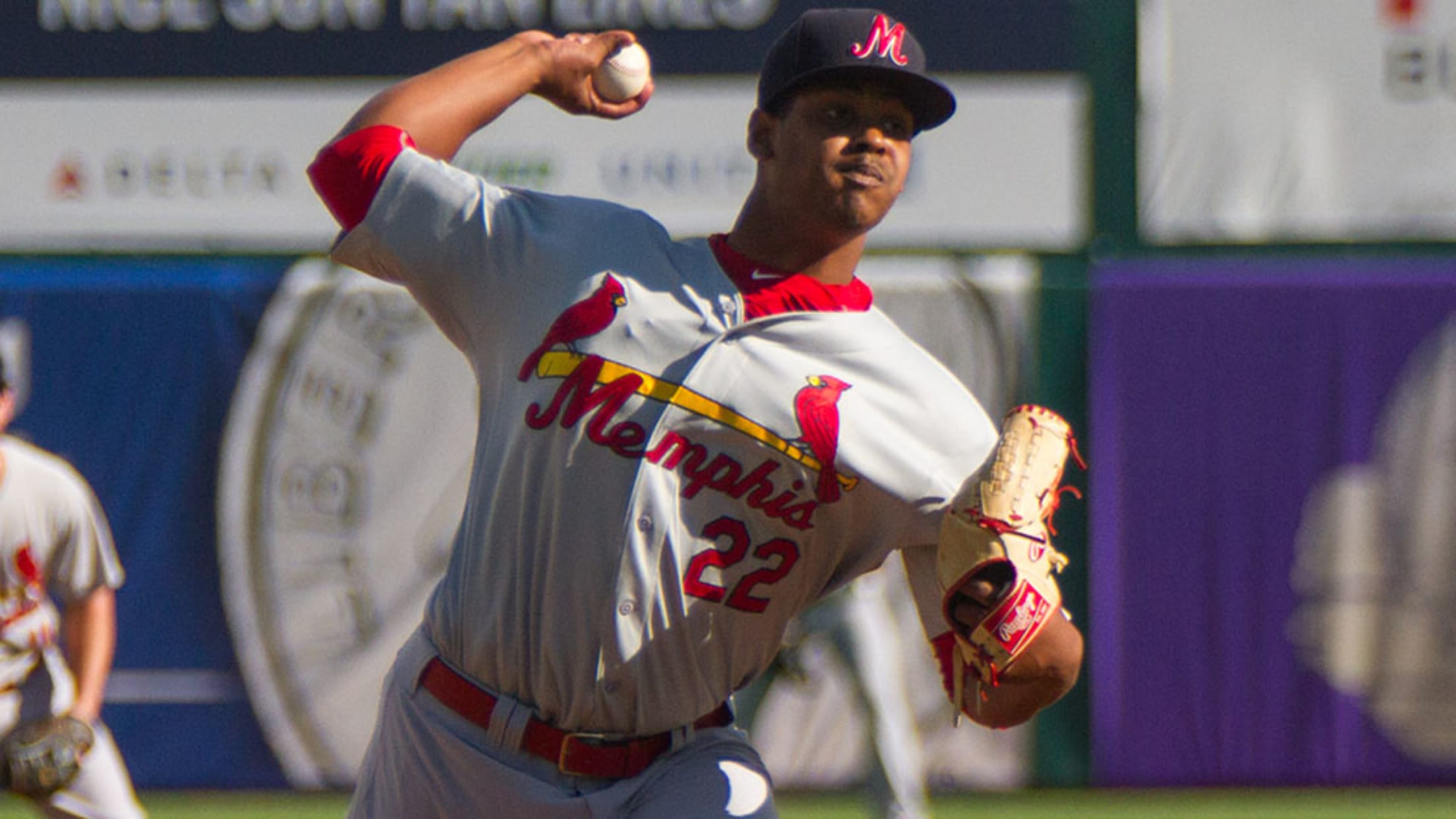 Some players are on the verge of stardom, others are entering a crucial phase of their development and still others are getting their first tastes of full-season ball. With the 2018 season approaching, MiLB.com takes a look at the most intriguing prospects from each MLB organization.Back and healthy: Alex Reyes,
Farm System Rankings: Overall (20-11)
Jimenez, Happ keep Cubs stocked; Benintendi ready to roll for Red Sox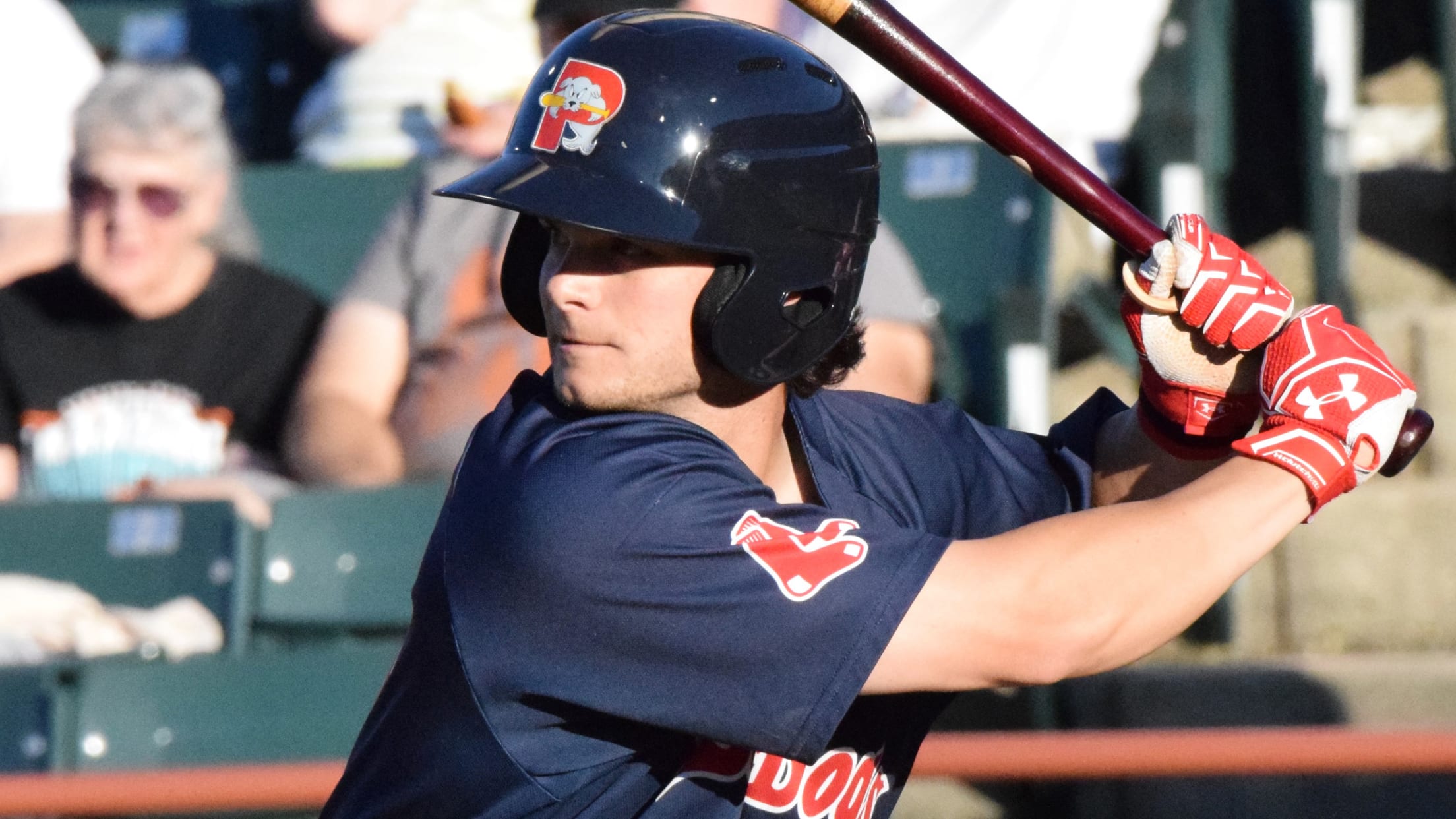 With Spring Training underway and the 2017 season almost upon us, MiLB.com has been looking at the state of all 30 farm systems and ranking them according to certain changing criterion with each edition. Our final series of rankings focuses on the overall quality and quantity of top talent in
Toolshed: Prospect guide to Spring Training
Players and storylines to follow as action heats up in Florida, Arizona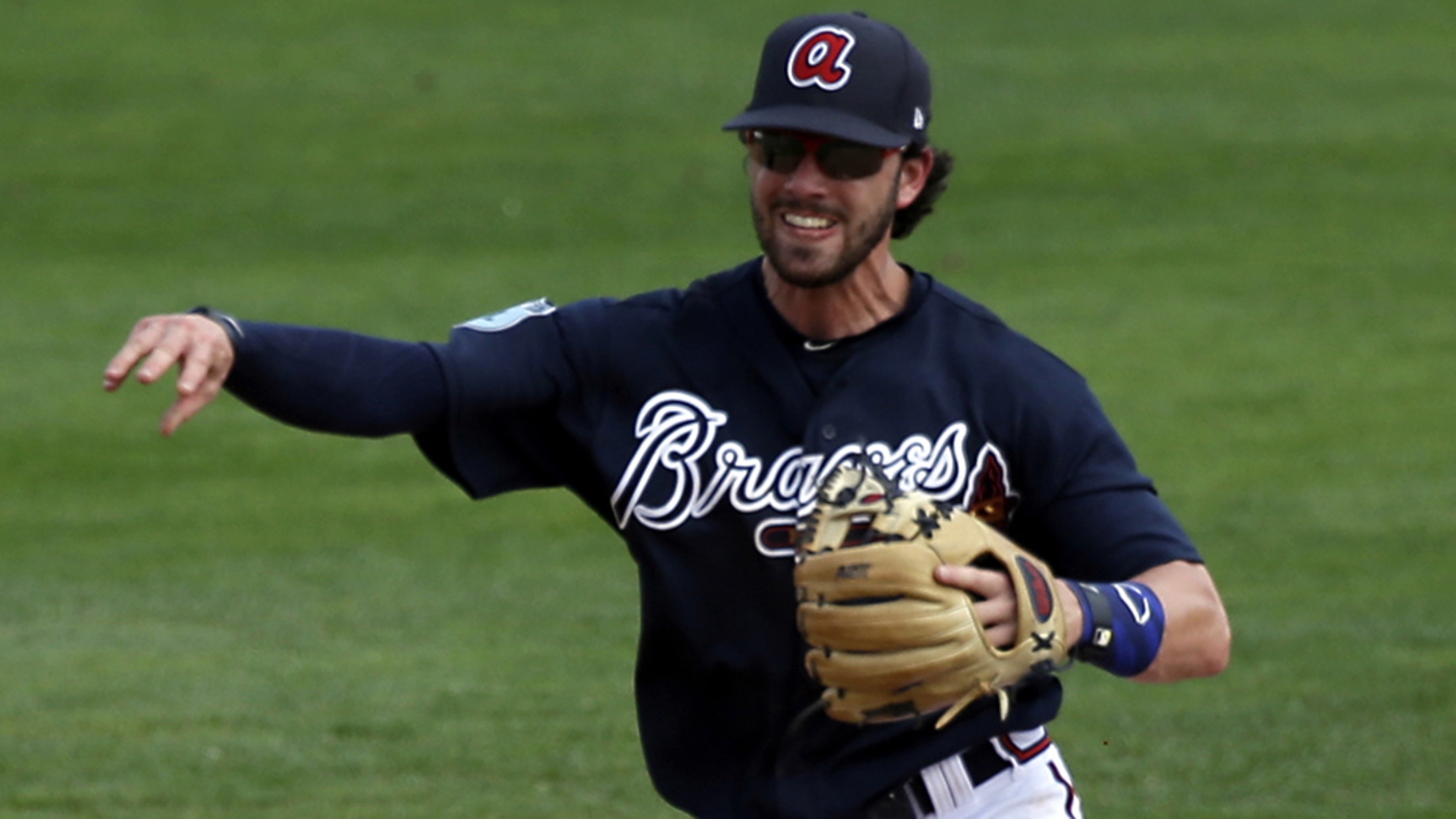 Baseball is back.The opening week of Spring Training can mean something a little different to everyone. Maybe it's seeing those favorite star players "in the best shape of their lives" or looking at how new acquisitions fit the uniform or basking in the glory of calling your team "the defending
Farm System Rankings: Pitchers (10-1)
Braves lead way again; White Sox reach new heights with acquisitions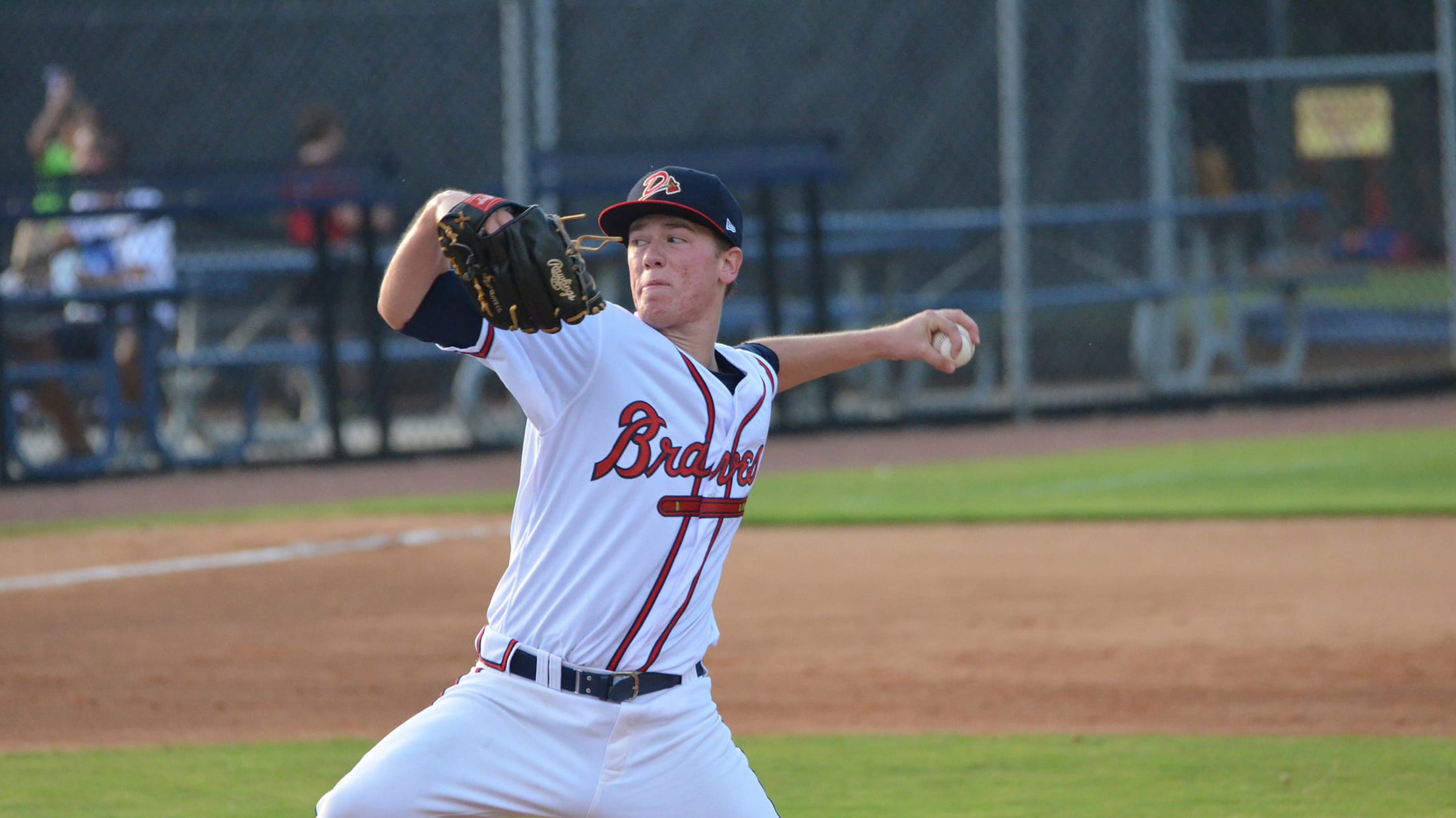 With Spring Training underway and the 2017 season rapidly approaching, MiLB.com looks at the state of all 30 farm systems and ranks them, according to certain changing criteria with each edition. This week we focus on pitching prospects and consider the quality and quantity of top talent in each system.
Cards' Reyes to have Tommy John surgery
Top pitching prospect to miss entire 2017 season following procedure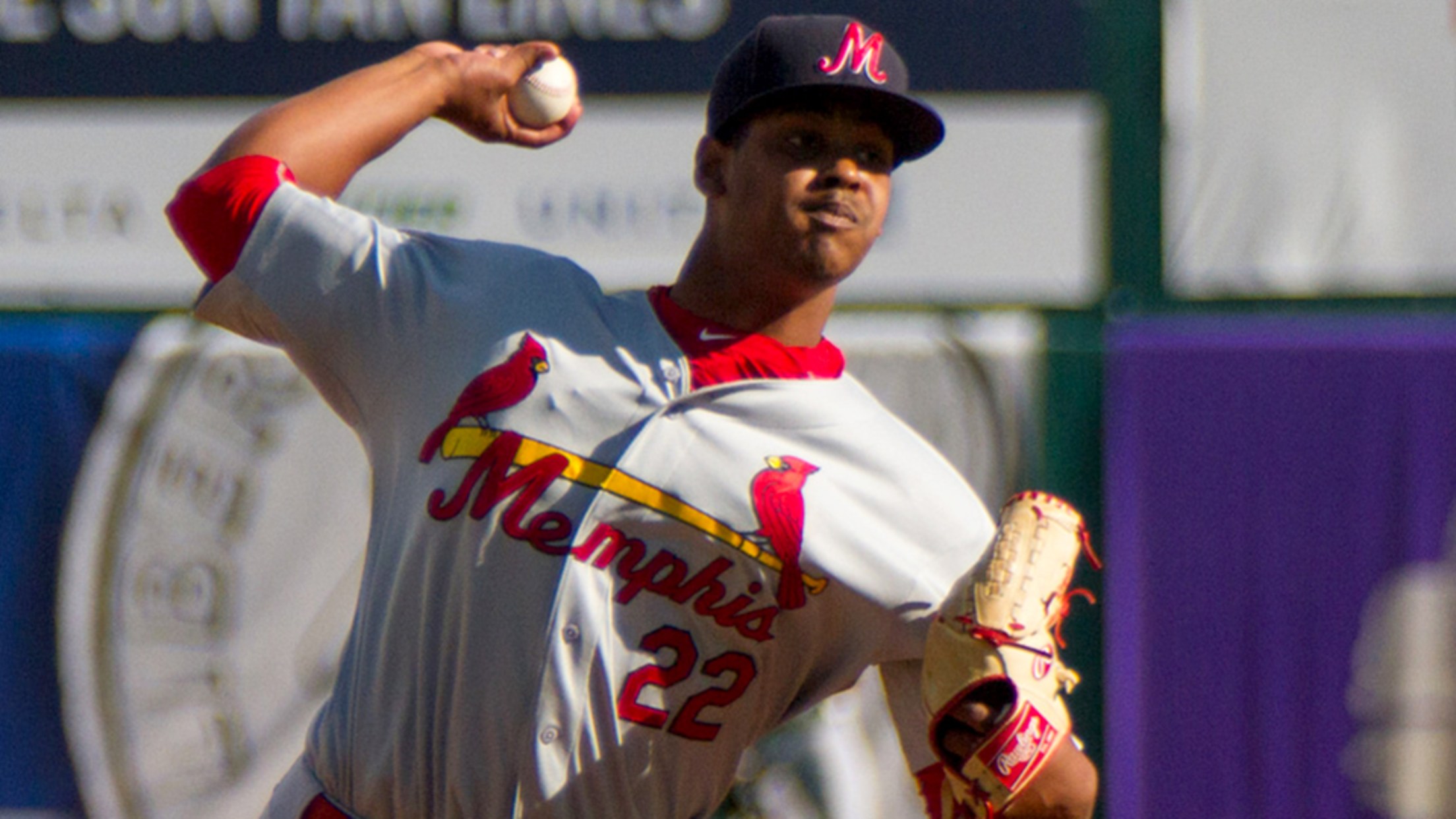 What was supposed to be a season full of promise for Alex Reyes will not come to fruition.The Cardinals announced Wednesday morning that MLB.com's No. 6 overall prospect will undergo Tommy John surgery on his pitching elbow. The 22-year-old right-hander will miss the entire 2017 season as a result, making
Reyes headlines prospects playing in WBC
De Leon, O'Neill, Verdugo, Alfaro also participating in tournament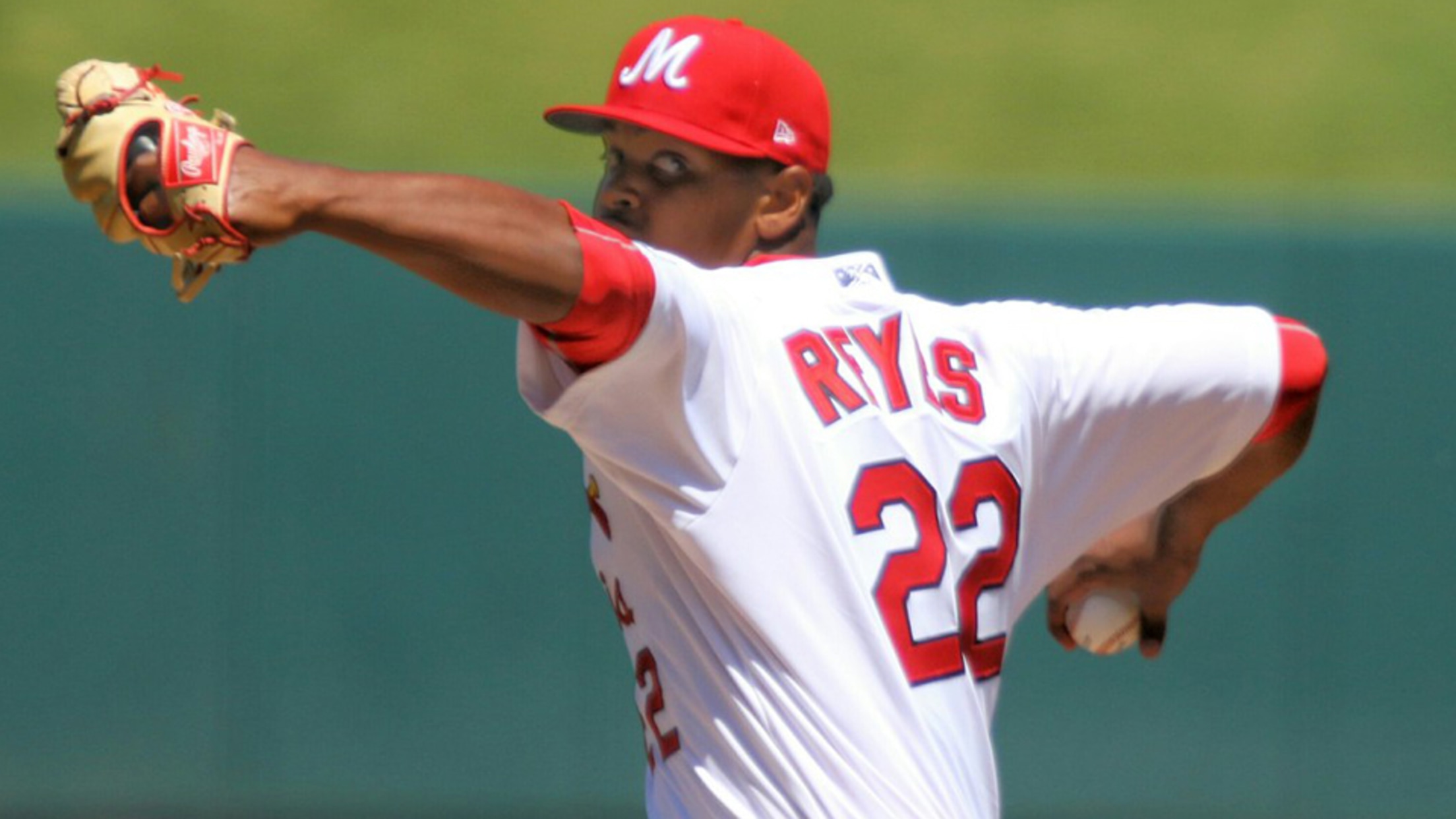 Some of baseball's most exciting young talent will be on display at the 2017 World Baseball Classic.Five players ranked among MLB.com's Top 100 prospects -- Alex Reyes (Cardinals/Dominican Republic, No. 6), José De León (Rays/Puerto Rico, No. 33), Tyler O'Neill (Mariners/Canada, No. 36), Alex Verdugo (Dodgers/Mexico, No. 61), and Jorge Alfaro (Phillies/Colombia, No.
2017 Prospect Projections: NL Central
Despite walks, Glasnow forecasts as key piece in Pirates rotation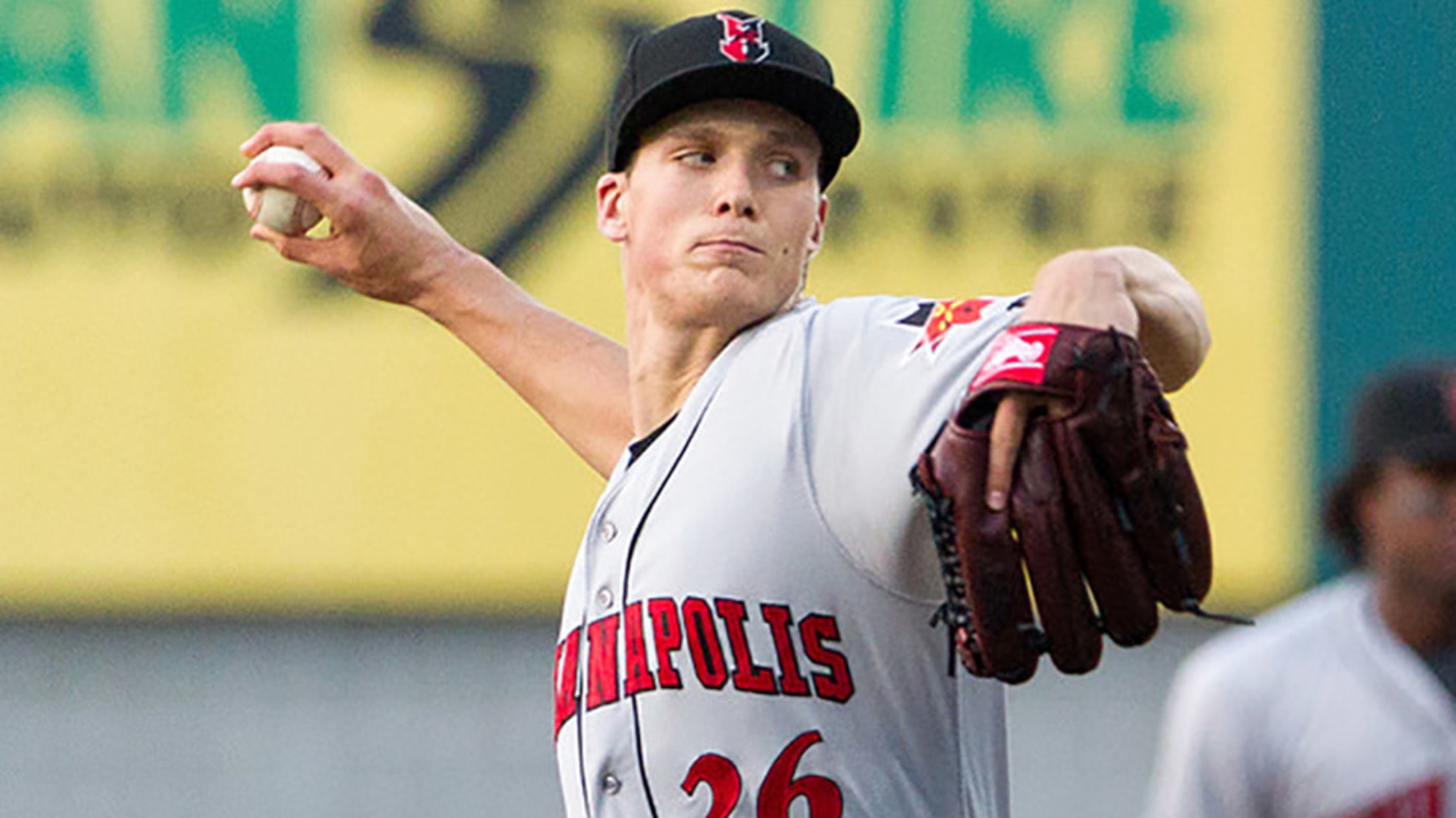 This is the fourth in a six-part series that uses FanGraphs' Steamer600 projections to look at how prospects would fare over a full Major League season. The system bases its forecast on 600 plate appearances for position players, 450 plate appearances for catchers, 200 innings for starting pitchers and 65
Benintendi new top prospect ... for now
Red Sox outfielder to lose status soon, with Moncada ranked No. 2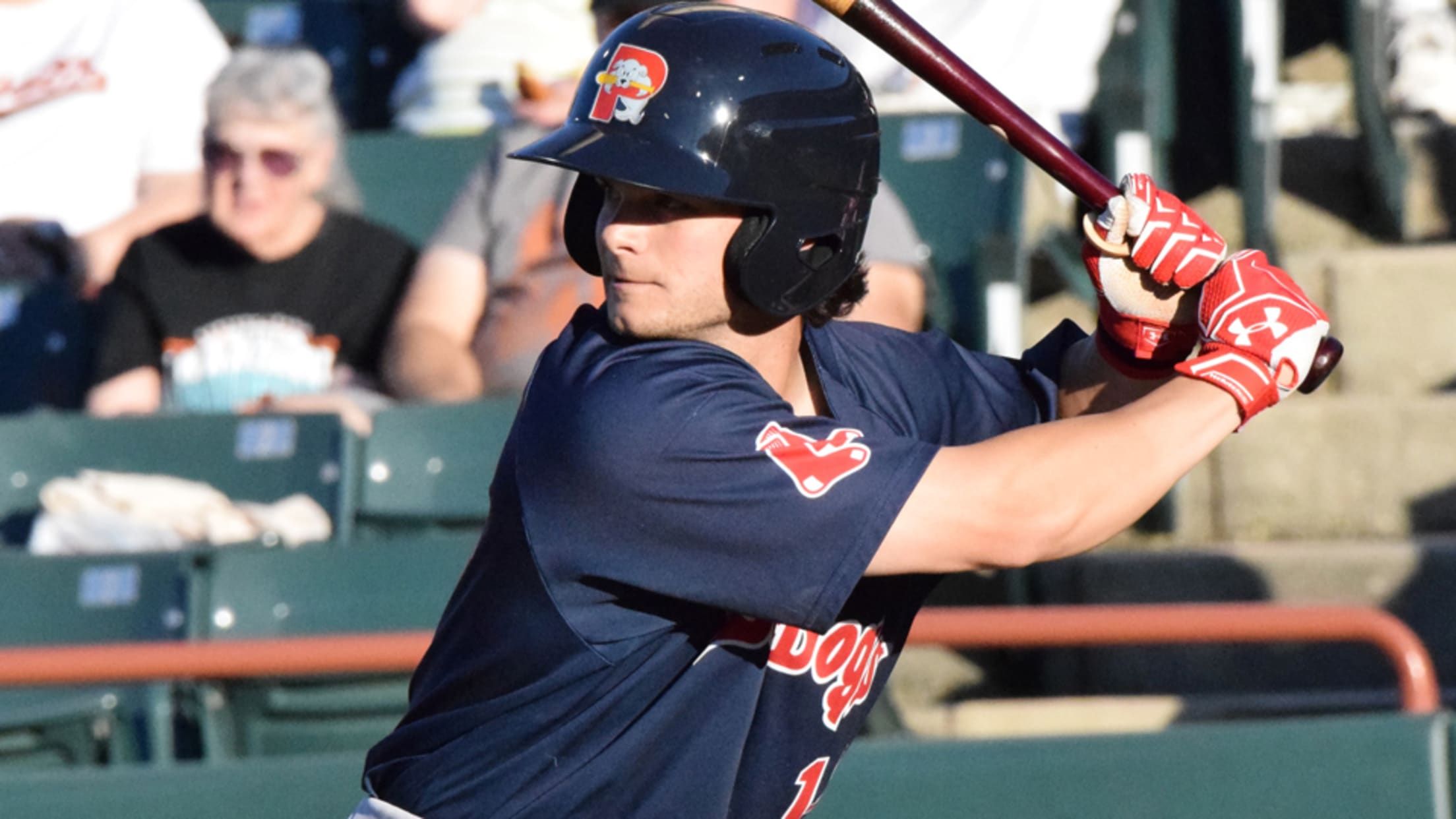 Andrew Benintendi isn't going to sneak up on anybody this year.The 22-year-old Red Sox outfielder headlines MLB.com's preseason Top 100 Prospects list, jumping up from No. 25 before the 2016 campaign. Last year saw the University of Arkansas product climb from Class A Advanced to Double-A to the Majors, where
Prospect Q&A: Reyes ready to work hard
Cardinals right-hander enters 2017 as Rookie of the Year candidate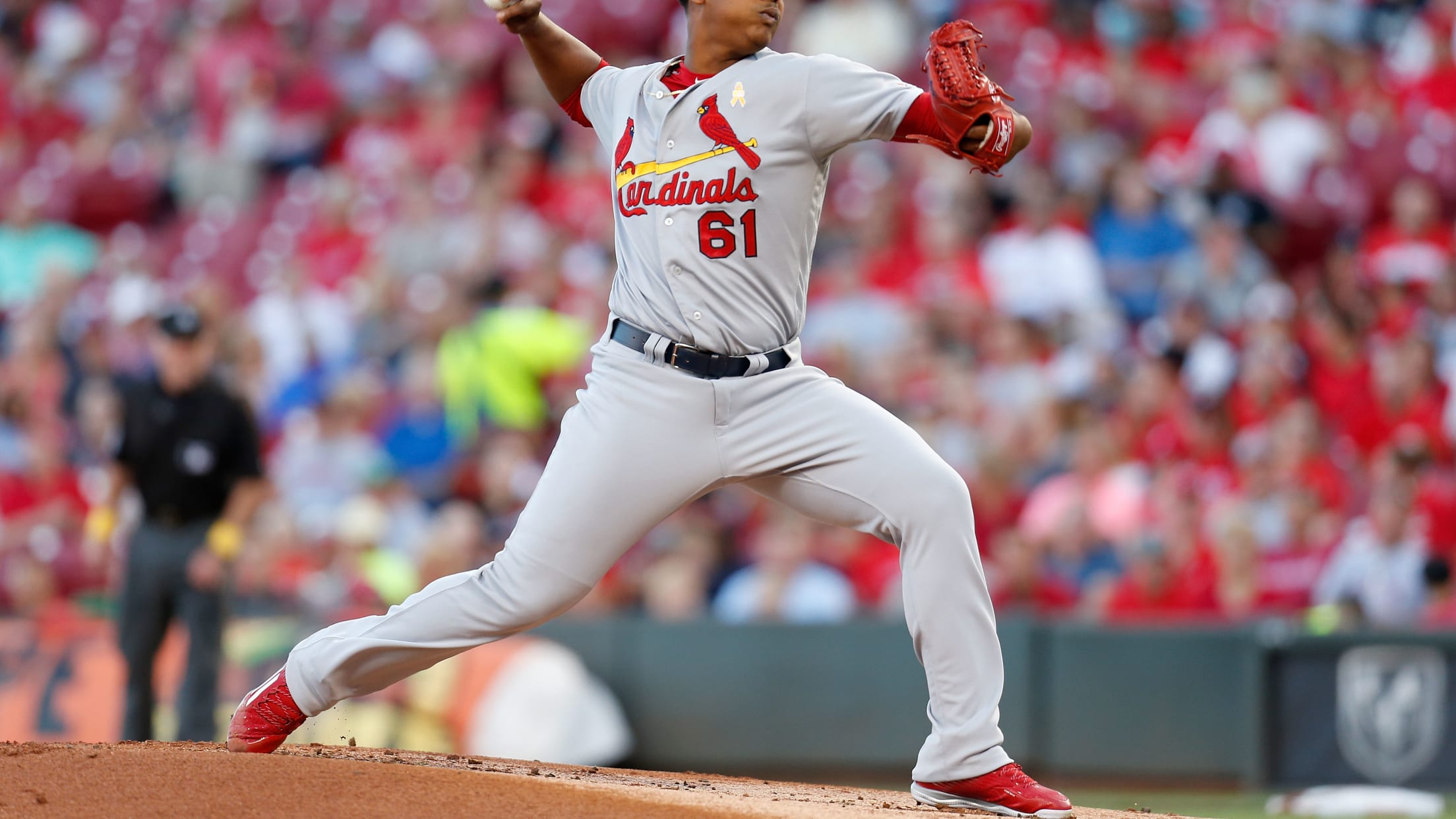 Alex Reyes' journey to St. Louis has been unlike any in recent memory. A New Jersey high school pitcher, he left the country in hopes of fast-tracking his way to a Major League contract.The plan worked and Reyes is an early favorite for National League Rookie of the Year honors